Monday, January 20, 2014 11:46am
The story of Baker Mayfield starts as one that is reminiscent of real-life fables of players like Vince Papale (as chronicled in the movie "Invincible"), or Daniel "Rudy" Ruettiger (in the feel-good classic film, "Rudy"). Mayfield - the virtually unrecruited freshman from Austin, Texas - would become the first walk-on to start the season opener for a BCS school in history. 
Further, Mayfield would go on to become Big XII Freshman of the Year following the 2013 season, was riding high…until the injury bug bit him five games into his freshman season in a game against Kansas. 
That's where things get weird. 
How weird? Well, according to Mayfield, upon getting healthy, he not only did not play for the Red Raiders, the Tech coaching staff simply stopped communicating with him altogether. As Mayfield told Jake Trotter of ESPN.com: 
"Well, a lot of things played into it. It was over time. When I got hurt [Week 5 at Kansas], there was no communication between me and my coach [Kingsbury]. When I got healthy, I didn't know why I wasn't playing right away. At that time, we were losing a couple games in a row. I was still clueless as to why I wasn't playing. That was really frustrating for me because I started the first five games and we won. So, I just didn't really know exactly what he was thinking or what the situation was. So that happened. And then going from a week-to-week basis not knowing whether I was going to play or not and how short the leash would be if I had an average half, how quickly I would be pulled or anything like that. It was making me uncomfortable, and I just didn't want to be there anymore. I loved Lubbock and I loved my teammates. But going through that and then them tell me they're still working on a scholarship for next fall, and I wouldn't have one for this semester coming up. It was all that."
And because scholarships are yearly-renewable agreements between a student-athlete and his school, this left Mayfield understandably wondering what his future held at the west Texas university...assuming a scholarship offer were to ever come. 
Time passed, and still no communication came his way.
Finally, he decided that he could take no more, and made up his mind that he'd transfer to another school. But where this thing gets hairy, from Texas Tech's perspective, is the destination school Baker Mayfield selected as his next home: 
Hated rival and conference foe Oklahoma. 
You see, there are rules in place to (STRONGLY!) discourage this kind of move. Specifically, that discouragement comes in the form of NCAA Bylaw 14.5.1: 
14.5.1 residence requirement—general Principle. A student who transfers (see Bylaw 14.5.2) to a member institution from any collegiate institution is required to complete one full academic year of residence (see Bylaw 14.02.15) at the certifying institution before being eligible to compete for or to receive travel expenses from the member institution (see Bylaw 16.8.1), unless the student satisfies the applicable transfer requirements or qualifies for an exception as set forth in this bylaw.
Further, all of the Big 5 conferences (ACC, Big Ten, Big XII, SEC, and PAC12) have intraconference bylaws that further…well, let's say "discourage", again…this type of transfer. Per the Big XII's version of this rule: 
 6.3  Intraconference Transfers. The eligibility of a student-athlete who transfers directly or indirectly from one Conference Member Institution to another shall be determined by NCAA regulations and the following Conference requirements. In the event NCAA regulations require the student-athlete to complete one full academic year in residence before being eligible to compete in a sport, the student-athlete shall also forfeit one season of competition in that sport. The waiver of a NCAA transfer regulation for a student-athlete does not negate the need for a waiver of this section.
Vitally important to note here: Baker Mayfield is NOT A SCHOLARSHIP ATHLETE. He's a walk-on. He pays for his own books, food, lodging and, yes, education at Texas Tech. And yet he is still bound by NCAA and Big XII rules with regards to his transfer...even if he continues to pay his own way elsewhere. 
So, what we have here is yet another example of the NCAA's (and its major conferences') ultimate power when it comes to student-athletes. Commentators like Jay Bilas are renowned for fitting greater Indianapolis with clown suits, and this is yet another case that begs for Jay's style of intelligent mocking.  Common sense is trumped by uncommon stubborness and hopelessly clinging to outdated rules. 
Because of such rules, his future was placed at the whim of Texas Tech (and, notably, its head football coach Kliff Kingsbury) to allow Mayfield a waiver so he can play at Oklahoma. Otherwise, the kid gets, in essence, a two-year penalty…leaving him with exactly one year of eligibility left. 
Mayfield filed the necessary paperwork, and on January 10, the Texas Tech committee of administrators tasked with deciding Mayfield's case denied his appeal, leaving him and his future college home in limbo. 
Just for fun, let's run a scenario. Simultaneous to all of this, let's say that had Kliff Kingsbury been hired for, say, the vacated (at the time) Texas job. There'd have been no penalty of any kind; in fact, quite the contrary. He'd have undoubtedly received a sizable raise, and he'd be free to recruit the unsigned players from whom he has taken commitments at Texas Tech in an attempt to flip them to his hypothetical new gig in Austin (presumably to be viewed by literally nines of people on The Longhorn Network…I digress). 
Does this seem fair? Equitable? Even sane? 
Consider, for a moment, the NCAA's own Mission Statement, with regards to what it describes as its "Core Purpose": 
"Our purpose is to govern competition in a fair, safe, equitable and sportsmanlike manner, and to integrate intercollegiate athletics into higher education so that the educational experience of the student-athlete is paramount."
Now, pause another minute or two and contemplate exactly how to reconcile the situation surrounding Baker Mayfield and the NCAA's self-proclaimed purpose. 
As is the case in so many other instances regarding NCAA logic, I share my five-part reaction after full contemplation. It closely follows the 5 classic "Stages of Grief", first postulated by Elisabeth Kübler-Ross, in her 1969 book, "On Death and Dying": 
Step 1: Denial And Isolation
Step 2: Anger
Step 3: Bargaining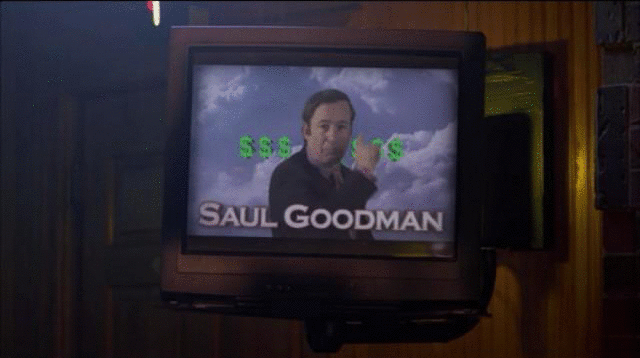 Step 4: Depression
Step 5: Acceptance
Well, not everyone, Zooey. At least, not until after the mandatory, at-the-discretion-of-his-original-university waiver is signed, or a two-year-penalty is served, that is.