Thursday, March 20, 2014 11:07am
NO. 9 PITTSBURGH (25-9) VS. NO. 8 COLORADO (23-11) 
Time: 1:40 p.m.
TV: TBS
THE SKINNY
Well, when Colorado loses, it loses big. The Buffaloes (who shall henceforth be referred to as "Buffs") have 11 losses and just two were by single digits. When Pitt loses, it loses painfully. So there's that. But from a purely basketball and non-pain standpoint, there are some interesting matchups here. Pittsburgh, as we know, likes to crash the offensive boards and get to the foul line a lot. Well, Colorado may not score as efficiently as some (the Buffs are 147th in Ken Pom's offensive efficiency), it is good on defense (35th). Mainly because it doesn't allow second chances (the 26% OR% by opponents is 7th nationally) or let opponents get to the foul line (a 30.7 defensive free-throw rate, good for 16th). Pitt is 19th in OR% (37.8%) and 49th in free-throw rate (46.0), and so, yeah. Unstoppable force, immovable object, etc. 
NAMES TO KNOW
Josh Scott. Am I very much looking forward to Scott vs. Talib Zanna? We'll get to Zanna the carom-catcher in a minute. Scott, a 6-10 sophomore, is a pretty good rebounder in his own right, ranking 174th in OR% (11.2%) and 201st in DR% (20.2%). And he's Colorado's best in terms of drawing fouls (5.5 per 40 minutes) and free-throw rate (68.8). And he's not a bad shooter from the foul line either - nearly 81%. He also doesn't find himself in foul trouble much - 2.3 fouls per 40 minutes - and considering how much Zanna likes to get to the line, that could present some matchup issues, too. He's struggled a bit here lately, shooting 17-of-40 from the field and averaging just 9.3 points, but he's obviously going to be a factor in this game. Or at least Colorado needs him to be if it doesn't want Zanna to go insane and grab every rebound ever.
Talib Zanna. Zanna has now hit double figures in seven straight games for Pitt - oh, and Pitt is 5-2 in that span after going 2-5 in its previous seven games - but that's not what's important. Although his 42-of-64 shooting has been quite useful. No, the important part is that he's averaging a ridiculous 11.3 rebounds in that span, including an insane 21 against UNC. I mean he has 36 rebounds in the last seven games alone - JUST OFFENSIVE REBOUNDS! Seriously, Zanna says all of the rebounds belong to Talib. But what if Josh Scott has something to say about it? Should be interesting, at the very least, but Zanna is rebounding 14.2% of available offensive rebounds when on the court (26th nationally) and is 113th in DR%, so that should be a fun battle to watch.
STATS ARE FOR LOSERS
Colorado is 343rd out of 351 teams nationally in average experience (per Ken Pomeroy), with an average of 0.91 years. … Colorado scores 26.3% of its points from the foul line, 22nd-most in the country. … Pittsburgh went 2-1 in the ACC Tournament (falling by just three to Virginia) while playing games of 65, 76 and 54 possessions. That…runs the gamut. … Only twice has Pittsburgh been held to an offensive efficiency under 90 this year. And both times were losses to Virginia that came by a combined six points (an 87.6 in a home loss to the Cavaliers earlier this year and an 88.1 in the ACC Tournament loss).
NARRATIVES
Pittsburgh Win:
And of course, because Buffs:
Pittsburgh Loss: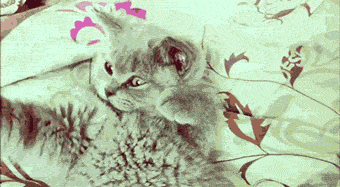 And also: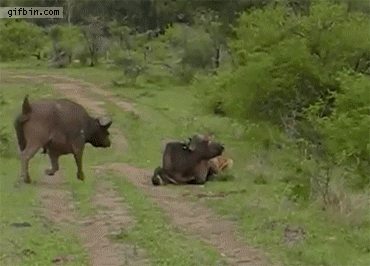 PREDICTION
Pittsburgh, 67-58. Don't do this to the ACC, Pittsburgh. Just win this stupid game and then do whatever.
NO. 3 SYRACUSE (27-5) VS. NO. 14 WESTERN MICHIGAN (23-9)
Time: 2:45 p.m.
TV: CBS
THE SKINNY
Good news for Syracuse's sometimes-struggling offense is that the Orange haven't faced a defense ranked this low (120th) since….N.C. State (123) and Boston College (298). Oh. Welp. Look, Syracuse isn't making shots against basically anyone right now. But that could change at any moment, or at least, it has to right I mean come on law of averages. If it doesn't, though, Syracuse is going to have to go back to getting all the offensive rebounds. Or playing the kind of defense it's capable of playing, which doesn't include opponents posting an eFG% of 50% or better in five of Syracuse's last seven games. There are some good offense in there, yes, but Georgia Tech isn't one of them. But good news for Syracuse is that Western Michigan is particularly awful at one thing - turnovers. The Broncos turn it over on 20.9% of their possessions, 317th nationally. And meanwhile, Syracuse's defense forces turnovers on 22% of opponent possessions. So the Broncos should be particularly obliging in this area of the game. Not to mention, you know, this game being in Buffalo and Syracuse being a much better team than it's shown the last few weeks here. That is still a true thing. But I mean, listen - WMU head coach Rob Murphy is pretty familiar with Syracuse because he coached there for three years as an assistant (obviously), and he understands that 2-3 zone (and uses it himself). Now, understanding the zone and having players that can execute/replicate said zone are two different things entirely, but it's worth noting. 
NAMES TO KNOW
David Brown. With all due respect to his teammate Shayne Whittington, who will make tempo-free nerds like me the world over die of swoon, Brown is clearly going to be the go-to guy for the Broncos. The head Bronco, if you will. (Nope.) You have to have effective guard play against this Syracuse zone, and Brown, or at least a scoring option at guard - and Brown is certainly that. He doesn't shoot all that well from three (32.5%), but the 6-3 senior makes over 53% of his two-point tries and takes nearly 31% of WMU's shots when he's on the court. He also draws 6.8 fouls per 40 minutes played, which is 55th in the country, and has a 61.2 free-throw rate (161st). 
Jerami Grant. Remember that thing where it was like Syracuse lost some games and a few were without Jerami Grant (and two only a limited Grant) and it was like maybe Syracuse would be a lot better with him? Well, that's at least partially true. Because he's averaged 17.5 points since his healthy return over the last two games, and in the N.C. State game, Grant was 5-of-7 shooting  and 9-of-13 from the foul line, scoring 19 points and adding 10 rebounds. Problem was that his teammates combined shot 13-of-48 from the field and had 36 rebounds. So, yeah. Pull your weight, guys. But as the lineup sort of re-clicks with Grant back in it, could be interesting to watch moving forward. 
(Also, I found out this week from Nunes Magician that his real name is "Houston". No offense to the name "Jerami", but "Houston" is just so much cooler, right? Oh well, a personal/family decision I guess.)
STATS ARE FOR LOSERS
Syracuse is 6-5 when it has an eFG% under 45% and 21-0 when it's over that mark. … Before Syracuse's last possession against N.C. State when it attempted (and missed) six shots, it was shooting 36.7% from the field. That possession alone dropped them down to 32.7%. (Shoutout to James Curle for that stat.) … Western Michigan is 15th nationally in free-throw rate (51.7) and scores 26.2% of its points from the line, good for 25th in the country. … WMU set a Ken Pom program record for eFG% two weeks ago by shooting 78.9% eFG (!!!) against Central Michigan. 
NARRATIVES
Syracuse Win: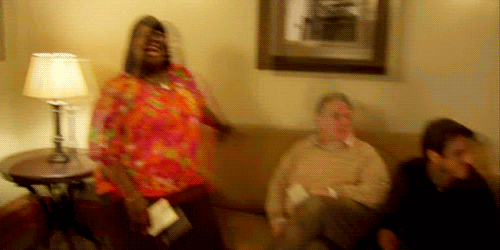 And because Broncos: Syracuse Loss:
Also:
PREDICTION
Syracuse, 65-52. You can do this, Orange. I believe in you. 
NO. 12 N.C. STATE (22-13) VS. NO. 5 ST. LOUIS (26-6)
Time: 7:20 p.m.
TV: TNT
THE SKINNY 
I wish I could just link Akula Wolf's preview over at Backing the Pack(http://www.backingthepack.com/nc-state-basketball/2014/3/19/5527658/nc-state-vs-st-louis-preview-ncaa-tournament) and be done here. (What? I can't? Okay, fine.) But that would be frowned upon. Still, he does a great job of breaking it down and his most important point - which I will borrow as well - is that N.C. State can't settle for long two-point jumpers. St. Louis' defense is excellent (eighth nationally and top 70 or so in nearly every category), and the Billikens will often try to make you take the shot THEY want you to take. Never a good idea. Don't take what the defense gives you in basketball. (Well, really in football either, but that's another discussion.) If the defense is giving you something in basketball, it's because odds are, it's a bad thing for you to be doing. But I will add on to what Mr. Wolf already brilliantly outlined by saying this: N.C. State absolutely, positively, no ifs, ands or buts HAS to keep taking care of the basketball. St. Louis is going to do all it can to make this a grind-it-out game, and N.C. State can't afford to waste possessions. 
NAMES TO KNOW
Jordair Jett. Imagine the disappointment of junior Grandy Glaze, thinking he's going to have the best name in college basketball, only to arrive on campus as a freshman and meet sophomore Jordair Jett. Unfair. But there's more to Jett than his awesome name. He ends 27.1% of St. Louis' possessions, and while those possessions don't always end well as the Billikens' offense is 176th nationally and actually kind of gross. But Jett is 22nd nationally in assist rate (34.4) and is good at both avoiding fouls and drawing them (and getting to the line). He doesn't shoot very well from the line (62.5%) or from three (20.6%), but he makes 52.3% of his two's and the 6-1 senior guard has taken a lot of them. According to News and Observer N.C. State beat writer Joe Giglio, Cat Barber - N.C. State's defensive point guard - is back to full health after being sick on Tuesday, and that should certainly help. 
T.J. Warren. I did the most hilarious thing in my last game preview. I picked someone to watch other than T.J. Warren. My mistake. While Warren got plenty of help from his teammates, which was a nice surprise, there is no one else on this team you need to watch, be aware of, whatever than Warren considering how well he is playing right now. HE EVEN SNUCK INTO KEN POM'S KPOY RANKINGS AT NO. 7!!!1! You guys. Weird how that happened, eh? If you'd like to know how ridiculous Warren's stats are this season for a moment, just know that he now has more points than David Thompson in a single season. More games, you say? True, true. But since missing the Maryland game with a sprained ankle - at which point he was averaging 22.2 points per game - he's averaged 27.6, and his shooting percentage has gone up from 50% before that game to 54.8% after. And I will just let Stephen Schramm of the Fayetteville Observer say the rest of it for me, lest you think he's just a scorer.
STATS ARE FOR LOSERS
St. Louis started the season 25-2 and is 1-4 in its last five games. Four of their opponents have had an offensive efficiency of 100 or better in that span (St. Louis has allowed just nine opponents to have an OE that high all season). … In kind of a bizarre twist, St. Louis doesn't rank below 143 in any real defensive category (free-throw percentage doesn't count), but it doesn't rank ABOVE 93 in ANY offensive category (50.5% from two-point range, 93rd in the country). I mean, even like, say, a Clemson is like 50th in turnover percentage or something like that most years. Get it together, Billikens. … T.J. Warren still needs to take a slightly higher percentage of his team's shots when he's on the court to pass the epic numbers posted by Maryland's Terrell Stoglin (37.8%), the last time a major-conference player was this high. But Stoglin had an eFG% of 49.8%. Warren's eFG% is 55.0%. Frankly, the efficiency numbers shouldn't look as close as they are, but Ken Pomeroy values three-pointers and Stoglin made a lot of them. He shot like 43% from two, though, and Warren shoots nearly 59%.   
NARRATIVES
(For the St. Louis mascot part, I'll just leave this here. These are Billikens.)
N.C. State Win: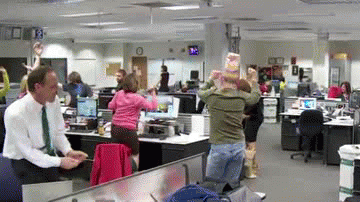 N.C. State Loss: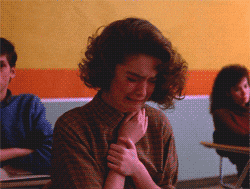 PREDICTION
N.C. State, 67-62. I don't think one will be pretty. But I don't like the way St. Louis is trending. I do, however, like the way N.C. State is trending. 
Overall: 120-43 (108-39 ACC) (12-5 Postseason)
Last Week: 9-5 ACC (9-5 Postseason)