Monday, March 24, 2014 3:19pm
By Lauren Brownlow
GEORGETOWN (18-14) AT FLORIDA STATE (20-13)
Time: 7:00 p.m.
TV: ESPN/WatchESPN
THE SKINNY
Florida State is still dancing! Well, kind of dancing. I don't know what you call being in the NIT. Let's just call it the white man's overbite(http://youtu.be/tD7Rj8GkBtM). And they're facing a Gerogetown team that's been meh to bad most of the year, losing five of its last seven games before the NIT began - and then they beat West Virginia. Not a great win by any stretch, but that was a win over a team that was right on the bubble. Meanwhile, Florida State looked pretty shaky at home against Florida Gulf Coast. And by pretty shaky, I mean I hated myself for continuing to watch the game. Basically, two things have to happen if you're Florida State - stop turning the stupid basketball over so much and make your free throws (because Georgetown's defensive free-throw rate is 330th nationally). And don't let Georgetown get to the line. Those are my major points of analysis here. But seriously, with the turnovers. Stop. STAAAAAAAHP.
NAMES TO KNOW
D'Vauntes Smith-Rivera. Mostly because, what an awesome name, right? Okay, that's not the reason. The 6-3 sophomore guard leads Georgetown in ORtg in spite of playing almost all of their minutes (87.8%), and he has an eFG% of 52.9%. He makes over 48% of his two-pointers and over 39% of his three-pointers, which is probably why. And he takes 25.9% of Georgetown's shots when he's on the court, so it's not like he has a bad usage percentage. And did I mention he's an 88% free-throw shooter and has a 45.8 free-throw rate? So yeah, he could be a problem. And he's playing very well, too - against West Virginia, he had 32 points on 9-of-17 shooting (4-of-8 from three), adding 10 rebounds and making all 10 of his free-throw attempts. He's going to be a problem if FSU's defensive stopper Aaron Thomas struggles to slow him down. 
Boris Bojanovsky. Georgetown doesn't have a player taller than 6-10 on Ken Pom's roster, and so there's certainly not one that sees major minutes. Bojanovsky, in case you didn't know, is 7-foot-3. And he's had his good moments here down the stretch of this season, poised to have a much better junior year once someone tells the poor guy where the weight room is. Ever since his 12 points (including the game-winning dunk) against Maryland in the ACC Tournament, he's had a total of eight points in the two games since on 2-of-6 shooting. Oh, and seven turnovers. Regardless of how or when this season ends for Florida State, the Seminoles need Bojanovsky to keep taking steps forward - this should be a game where he could do that.
STATS ARE FOR LOSERS
Florida State is 2-2 in its last four games, but the Seminoles haven't cracked 100 in offensive efficiency in that span after doing it for eight straight games before that. … Florida State is 10-2 in games with 67 or more possessions this year and 10-11 in games with fewer possessions. Georgetown has played eight games with more than 66 possessions this year and is 5-3 in those (13-11 in all other games). … Georgetown had five wins over Ken Pom top-100 teams all season but has three such wins in its last six games (although it also has a loss to No. 198 DePaul thrown in for good measure).
NARRATIVES
Florida State Win: STILL ALIVE!
Florida State Loss: Hey look, it's the ACC in the postseason!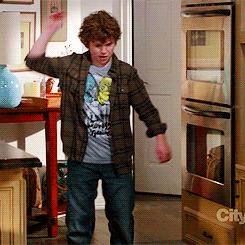 PREDICTION
Georgetown, 72-63. Because why wouldn't the ACC's postseason carnage continue? 
Overall: 128-49 (108-38 ACC) (20-11 Postseason)
Last week: 9-5 (9-5 Postseason)