Friday, March 7, 2014 9:49am
I'm not going to preface this already lengthy weekend preview by saying much. Except that all GIF's used for Sunday's previews are Leonardo DiCaprio GIFs. Pour one out for one of the best actors of our generation who gets little to no love, even after his epic performance in Wolf of Wall Street. So I thought I would express my own appreciation of him through GIF's, and it seemed appropriate as Sunday is the final day to vote for the All-ACC Awards and inevitably, someone is going to be left feeling - well, feeling like Leo.
SATURDAY
WAKE FOREST (16-14, 6-11 ACC) AT MIAMI (15-15, 6-11 ACC)
Time: 2:00 p.m.
TV: RSN/ESPN3
THE SKINNY
We could go through all the stat breakdowns here, like how Wake gets to the line a ton in league play and Miami's opponents don't, or how Wake tends to turn it over a lot but Miami's opponents don't, and the like. Those will probably play a role in this game. But we all know more than anything that this is Wake Forest, after a big win, on the road. After Wake beat Virginia in its only ACC win in 2011? Twelve straight losses, including a 24-point loss at FSU in the next game. After Wake beat Virginia Tech at home? Lost three in a row, including at Maryland to start things out in a winnable game for the Deacs. Last year? Beat Virginia and Boston College at home, then lose two straight on the road, including one to a bad Virginia Tech team. Beat N.C. State at home? Lose at Georgia Tech to start a four-game losing streak. Beat FSU at home? Lose at Boston College. Beat Miami at home? Lost by double digits at FSU. See the pattern? Even holds true this year, although not as bad: beat UNC at home, lose at Virginia and Pitt (understandable losses, though both were by double digits). Beat N.C. State at home, lose at Clemson. Beat Notre Dame for a rare ACC winning streak and lose seven in a row. Like you do. So…..yeah. Who knows.
NAMES TO KNOW
Tyler Cavanaugh. I'll bet you didn't know that Tyler Cavanaugh has had 14 double-figure scoring games this year. And I'm sure you didn't know that not only were his 20 points against Duke a career high - oh no, it was five points higher than his previous career high. And of his 14 double-figure scoring games this year, four of them have come in the last six games. So he's clearly trending upward. Also, I'm reasonably sure without even the most cursory glance at the box score that Cavanaugh had like 10 of this points in the final 5:44 during Wake's decisive 17-0 run. If not, it felt that way. Cavanaugh was hitting everything. And he's been hitting lately, shooting 50% or better in five straight games now and limiting his three-pointers, which is key since he doesn't shoot well from there and now he's getting to the foul line more. So, he's playing well. And that's something good about Wake basketball.
Erik Swoope. Until recently, Miami's 6-5 senior wing seemed content to let Rion Brown and Garrius Adams dominate the offense. But no more - he's now hit double figures in four straight games and has had a usage percentage of 16% or higher in four straight games. He didn't even play enough minutes to register in 13 previous games this season. So there's that. And he's helped a Miami team that couldn't get to the foul line raw more fouls too, averaging 4.8 attempts in the last four games. He's even shooting well (20-of-31 in the last four) and getting rebounds (over 4.0 a game in that span). In other words, he's giving Miami offense. Something Miami has severely lacked all season. And that's a good thing for the Hurricanes, particularly since Swoope is an upperclassman who clearly knows what he's doing. Or he should, anyway, if he doesn't. So the real question is why has this guy been buried on your bench all season, Coach Tilde? IMMA HANG UP AND LISTEN!
STATS ARE FOR LOSERS
Wake's 122.7 offensive efficiency against Duke was its second-highest all year and just the second time it has broken 120 all year. Mostly because Wake turned it over on just 15% of its possessions, which is its lowest mark since January 29 (12.3% in a loss to Syracuse). … Wake has now had an eFG% of 50% or higher for five straight games and seven of the last eight. And has won just two of them. … Clemson scored 94 points in the losses to Virginia and Clemson that sandwiched the win at N.C. State, during which it scored a season-high 85 points. … Miami's made its name this year with its defense, but the Hurricanes have now allowed four of its lsat five opponents (and three in a row) to shoot 51.9% or better from an eFG% perspective and allowed three straight to have an offensive efficiency over 110.
NARRATIVES
Wake Forest Win: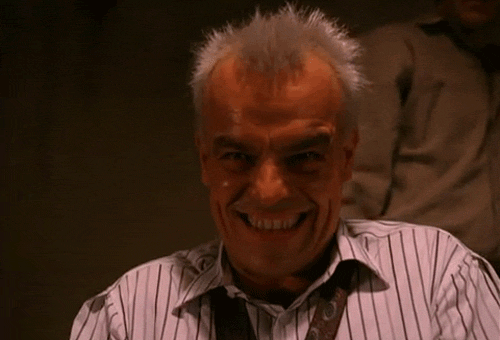 Wake Forest Loss: Another road loss for Bzdelik and company? Seems appropriate.
Miami Win: Ah, a reminder of the good times.
Miami Loss: Okay, I know you don't win games at home much this year. But it's WAKE FOREST. THEY NEVER WIN ON THE ROAD!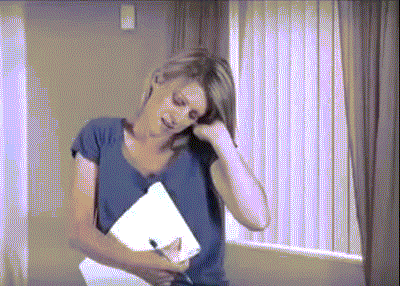 PREDICTION
Miami, 60-49. Wake, in a true road game, coming off a big win? LOL.
VIRGINIA TECH (9-20, 2-15 ACC) AT GEORGIA TECH (14-16, 5-12 ACC)
Time: 2:00 p.m.
TV: ESPN/ESPN2
THE SKINNY
I mean, the injury thing is getting ridiculous at this point for the Hokies. It was already pretty ridiculous, but now add C.J. Barksdale to the mix. I mean, what else is there to really evaluate here? But don't put anything past Georgia Tech, even losing to Virginia Tech. Yes, I know Georgia Tech just beat Syracuse. But so has everybody else, amirte?!?! (I'm kidding!) Can Georgia Tech handle success? Can Georgia Tech avoid throwing up all over itself long enough to not lose to a beaten-down Virginia Tech team? I CAN HARDLY WAIT TO FIND OUT! (Said no one.) We're done here, yes? Yes.
NAMES TO KNOW
Um…anyone? *Scans last box score and tries to find name I haven't used 30 times* Okay, Joey Van Zegeren. He was the only Hokie besides Jarell Eddie in double figures against Maryland, and he actually played 30 minutes! That tends to be a rarity for the foul-prone Van Zegeren, so that is a positive thing that happened. And he made 6-of-11 shots from inside the arc while his teammates combined to shoot 3-of-20 (!!!!!!!!!!) from two-point range. Well all righty then. Van Zegeren also had 10 rebounds, so that's good! Though he had seven turnovers, so that's bad. But hey, you have to take the good with the bad. And made field goals are good.
Robert Carter, Jr. This is just for those of you who laughed at me for making Chris Bolden the player to watch in the last game. Well he almost cost the Yellow Jackets the game late so WHO'S LAUGHING NOW, JERKS? But it was Carter, Jr. took advantage of a depleted Syracuse front line (without Jerami Grant) with 12 points, nine rebounds, four assists and two blocks. He was spectacular, and it was as good a game (minus the four turnovers) that he's had against a really good opponent in a Georgia Tech win as he's ever had. Can he carry that over against a so-depleted-it's-practically-non-existent Hokies' front line? We'll see. He SHOULD.
STATS ARE FOR LOSERS
Georgia Tech's win over Syracuse was its best win according to Ken Pom rankings (Syracuse was 11 at the time, 15th now) since beating….oh wait, since beating Miami last year at No. 13 Miami on March 6! So there is precedent for this, kind of! (Georgia Tech then went on to lose back-to-back games to Boston College.) … Georgia Tech will be seeking its first two-game winning streak in ACC play since Paul Hewitt was the head coach (March 3-6, 2011). … Virginia Tech's conference-only eFG% of 42.9% is the worst by an ACC team in league play in the Ken Pom era. Next-closest is 44.1% eFG% by Wake Forest in 2011. … Virginia Tech's two-point percentage of 40.8% is actually not the worst - well, it is, but it's tied with 2011 Virginia for that mark. Except Virginia that year led the league in three-point percentage. Virginia Tech….has not.
NARRATIVES
Virginia Tech Win: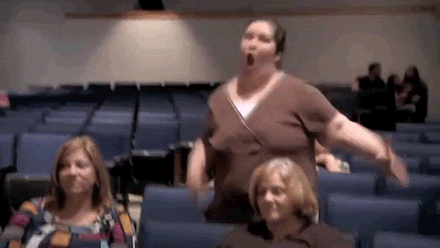 Virginia Tech Loss: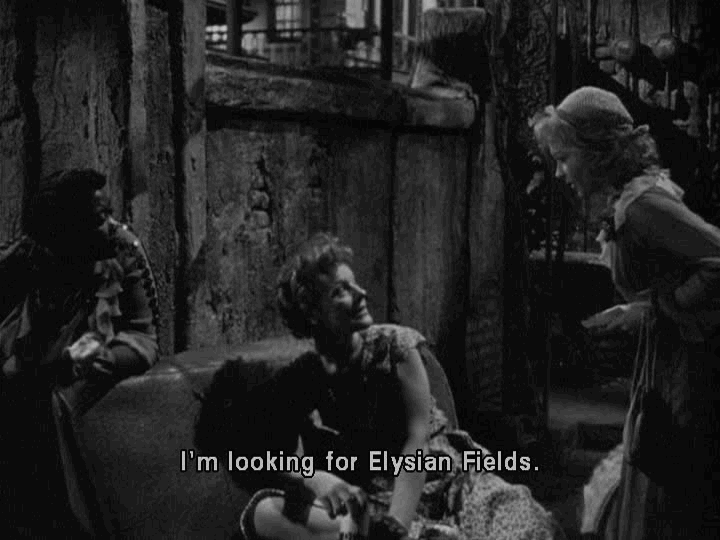 Georgia Tech Win: A TWO-GAME ACC WINNING STREAK! CONGRATULATIONS, GUYS!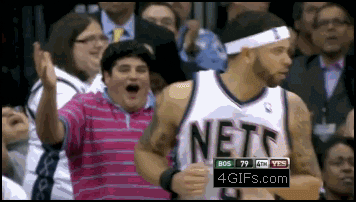 Georgia Tech Loss: …..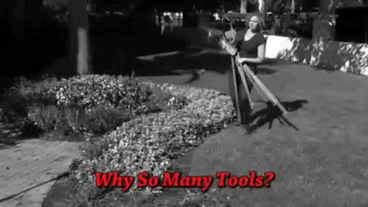 PREDICTION
Georgia Tech, 64-55. Because someone has to win.
PITTSBURGH (22-8, 10-7 ACC) AT CLEMSON (19-10, 10-7 ACC)
Time: 4:00 p.m.
TV: ACC Network/TheACC.com
THE SKINNY
Oh boy. So, so, SO much #goacc in play here. Clemson has a winnable game at home against a fading opponent that it could use for potential NCAA Tournament purposes - it should totally win, right? Meanwhile, Pitt has become more and more of a potential bubble team because of its lack of significant wins, and that loss to N.C. State at home certainly didn't help matters. Obviously, these teams have already met once this season, though it feels like ages ago. Clemson had its lowest offensive efficiency of the year, so there's that. But the real key here is going to be Pitt finding a way to get to the foul line, and Clemson making sure it hits the defensive glass hard.
Clemson is No. 1 in league-only defensive free-throw rate, and Pitt is No. 2 in offensive free-throw rate. And Clemson's especially good at keeping opponents off the line at home - the Tigers have allowed just two ACC opponents to have a free-throw rate of higher than 30.0 in Littlejohn. To put that into perspective, Pitt has not had a free-throw rate lower than 35.9 in league play. Only one team - Virginia - has been higher than that at Clemson (a 37.5). Which was also Pitt's rate against Clemson in the first meeting. If Pitt can't get to the line and score, is Pitt going to be able to score? This is certainly an 'if' at this point for the Panthers. But if Clemson can't get defensive rebounds, will it matter as much? Probably not.
NAMES TO KNOW
Josh Newkirk. Oh, hello, Josh Newkirk! Who are you exactly? I kid. Kind of. The only reason I know who he is is because I watch an ungodly amount of ACC basketball. But the freshman reserve had his career high of 20 points against N.C. State, and it was just his fourth double-figure scoring game of the year. And one of those games was in the first meeting with Clemson. He has actually been pretty good off the bench for the Panthers, hitting 46.5% of his threes on the year (though just 38.1% of his foul shots) and he's hit 8-of-9 threes in the last four games, including 5-of-5 against N.C. State. And the 6-1 guard has seven assists and two turnovers in the last three games. More good things from Pitt's bench is never a bad thing.
Demarcus Harrison. A big part of Clemson's late-season resurgence has been the play of Clemson's junior guard, who has hit double figures in five straight games now after failing to do so in all but four of Clemson's first 24 games. A steady offensive presence on this Clemson team?!?!? Why, yes! He has also, perhaps most importantly, hit 11-of-23 three-pointers in that span and as you'll see below, that has been a bit of an issue for the Tigers. In the first meeting with Pittsburgh this year, Harrison was a complete non-factor, as he was for most of the first half of ACC play, but especially in that game with a 76 ORtg and shooting just 2-of-6 from the field (0-of-3 from three). Him hitting threes opens up that Clemson offense as widely as it can be opened, so to speak, and that will need to keep happening as no one else can seem to do it. 
STATS ARE FOR LOSERS
Clemson likes to play slower-tempo games, as we all know, but the Tigers' 52-possession win over Miami on Tuesday was Clemson's slowest game in nearly a month (a 49-possession loss to Syracuse wait seriously ARE YOU KIDDING ME WITH THIS YOU GUYS HOW GROSS). … Clemson has not shot over 35.7% from three since February 1 (36.8% in a win over Florida State). In the nine games since, Clemson has shot 25.2% (39-of-155) from three. …
Pitt is a program that has made its name on offensive rebounding in the last few years. But its 8.3% offensive rebounding percentage against N.C. State on Monday night was its lowest in the Ken Pom era, and it's not close. The previous low was 18.2% three times, once this year (18.2% against Maryland, a team that's actually good at defensive rebounding) and twice last year (against Michigan and Notre Dame, both in losses). … In Pitt's last nine games, it is 4-5. In four wins, it is shooting 77.2% from the foul line and has scored 28.7% of its points from the foul line. But in losses, it has shot 65.2% from the line and scored 23.9% of its points from the foul line.
NARRATIVES
Pittsburgh Win: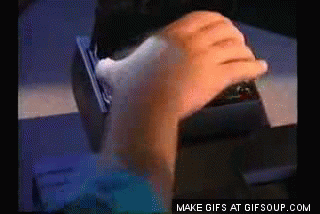 Pittsburgh Loss: So, Pitt? Um……time to get nervous. Not so sure they'll be calling your name next Sunday. Well, they will, but not on the show you want them to. No, I know it seems crazy. But, this is where we are. In some trouble here, guys. No, I know. Snuck up on me, too.
 Clemson Win: YOU DID IT, CLEMSON! YOU GOT A BIG WIN AT HOME WHEN YOU NEEDED TO!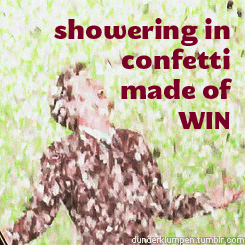 Clemson Loss: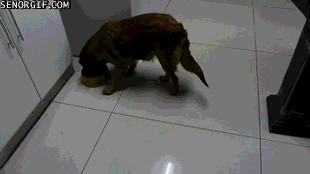 PREDICTION
Clemson, 57-52. This will almost certainly be wrong. I honestly have no idea. Just feel like Pitt is trending in the wrong direction and Clemson is playing well right now. And that likely means Clemson is due for a major disappointment. Sorry in advance, Clemson fans.
NO. 14 NORTH CAROLINA (23-7, 13-4 ACC) AT NO. 4 DUKE (23-7, 12-5 ACC)
Time: 9:00 p.m.
TV: ESPN/WatchESPN
THE SKINNY
So, yeah. Both of these teams have changed a lot since the first meeting, and neither of them are feeling very good about the way they played the game before. At least UNC was lucky enough to come out with a win. Duke, not so much. Both teams have been a little turnover-prone lately, and both have had their periods of offensive stagnation. And both of them have had defensive lapses recently - Duke's is on the upswing (until Wednesday) and UNC's has been better over a longer period, but the first 20 minutes or so of these second half against Notre Dame? Yikes. So both of them are going to have to play better defense in this matchup without getting into foul trouble. Been easier said than done for both at times, certainly. And Duke is going to have to figure out a way to keep UNC off the offensive boards - something it couldn't do in the first meeting, and something it's struggled with off and on all season. 
NAMES TO KNOW
Marcus Paige. While Duke's defense (specifically Quinn Cook's) had a lot to do with it, Paige struggled for much of the first matchup with Duke this season. He finished with 13 points on 5-of-10 shooting because, you know, #SecondHalfPaige. But he also had four assists to five turnovers, his first negative assist-turnover game since November 24 (against Louisville, when he also had 32 points and just his second of the season. Since the Duke game, in spite of facing a box-and-one or two, he's not forcing it - 16 assists to three turnovers - but not including the N.C. State game when he had 35 points, he averaged 9.7 points in the other three games on 8-of-24 shooting. He has averaged just eight points in the last two games (against tricky Virginia Tech and Notre Dame zones/junk defenses) on 5-of-15 shooting, and he even missed some shots (and free throws) late against Notre Dame, which he rarely does. The weird thing is, he won't be facing a zone or junk defense against Duke and the way the Blue Devils (particularly Quinn Cook) defended him the first time around should still give him room to exploit overplays on the drive, which he said after the first meeting he figured out more in the second half. But UNC might not have time to wait for #SecondHalfPaige to show up in this one.
Quinn Cook. The junior point guard was fantastic in the first game against UNC, and was a big reason Duke was still in the game at the end in spite of its bad shooting. He finished with 17 points on 7-of-13 shooting (3-of-7 from three), adding three assists, two turnovers and two steals - and most importantly, playing arguably his best defensive game all season against Paige. He was all over him like glue and made sure he could barely even catch the ball, much less do anything with it once he did. The only problem? In the three games since, Cook has scored a total of 20 points on 6-of-23 shooting and has two assists to four turnovers in just 60 total minutes (he played 33 at UNC). He tied a season high with four turnovers in the Wake loss. And he took a lot of shots late in the game (and early in the shot clock) when Wake made its comeback. Can Duke win without the same Cook it got in Chapel Hill? Sure, if Rasheed Sulaimon plays under control and well at the point. But who knows if that will happen? If he locks up Paige the same way he did in Chapel Hill and is under control, it changes the complexion of the game.
STATS ARE FOR LOSERS
If your eyes seemed to tell you North Carolina played poorly against Notre Dame, your eyes were not deceiving you. The Tar Heels had an offensive efficiency of 98.3, which marked the first time during this win streak that UNC has been below 100 in OE. It was also just the lowest OE by a Notre Dame ACC opponent in a Notre Dame loss. … While UNC has gotten better at forcing turnovers (three of its last four opponents have turned the ball over on 19% or more of their possessions), opponents' eFG% has crept up - three of the last four opponents have shot 52.4% or better eFG%. …
Wake had a 60.7 free-throw rate in the win over Duke on Wednesday. Wake now has two of the three highest free-throw rates against Duke this year; the Deacs' 82.0 in Durham didn't seem to matter much in Wake's double-digit loss. But overall, Duke has allowed an opponent to post a free-throw rate of 55.3 or higher seven times this season and is 1-6 in those games. … North Carolina is still the only team to beat Duke this season when shooting under 50% eFG% (49.1%).
NARRATIVES
North Carolina Win: North Carolina Loss: Should've used your legs and bent your knees on those free throws! IF ONLY YOU'D LISTENED TO YOUR OWN FANS YELLING THAT AT YOU IN CHAPEL HILL. SMH.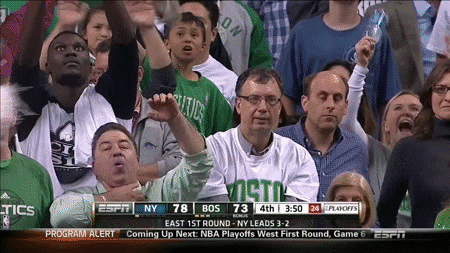 Duke Win: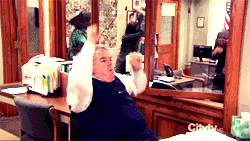 Duke Loss: 
PREDICTION
Duke, 79-72. I could see Duke pulling away early before North Carolina makes one of its seemingly now-patented second-half road comebacks, only to fall just short. As much as I don't think the last games for either team have much bearing on this one, I can't see Duke losing twice in a row. At the beginning of the year, I actually thought the teams would split and that UNC would win the season finale between the two teams on the road and Duke would win in Chapel Hill. Now that UNC already won in Chapel Hill, I'm sticking to my original prediction that the two split the season series. Though honestly I feel like this one could go either way.
SUNDAY
NO. 5 VIRGINIA (25-5, 16-1 ACC) AT MARYLAND (16-14, 8-9 ACC)
Time: 12:00 p.m.
TV: CBS
THE SKINNY
Maryland's final regular-season ACC game, and at home, no less! Against a longtime rival! Think the Terps fans will be riled up for this one? That was rhetorical. When I picked the Miami game as a potential #goacc moment for Virginia, UVa fans so kindly pointed out to me that I was an idiot. Which clearly, yes. But some also pointed out that this game scared them more than that one, and it's easy to see why. Maryland gave Virginia its closest home game of the year in ACC play, and the Terps have since lost three games by a total of eight points (one in double overtime) and won two others. What's even more remarkable about Maryland's good stretch here is that it hasn't shot over 50% eFG% in six straight games, but has been so much better as a team. Probably because its defense has been much better - since Virginia had an eFG% of 51% on February 10, Maryland has held four of its last five opponents to under 50% eFG.
It's not like Virginia's been bad, either, obviously. It's not like when Syracuse was squeaking by teams and everyone said they were due for a loss. The Cavaliers have been steam-rolling right along. Will the week off or so help or hurt their momentum? Is all that stuff overblown? Probably. But Virginia's certainly going to have to match Maryland's emotional intensity and be tougher than the Terps, particularly down the stretch. Seems reasonable enough - Virginia's only done that in arguably every ACC game, if you count the loss at Duke. And I do, because let's face it - the Cavaliers are a fortuitous bounce on a Rasheed Sulaimon three-pointer away from being undefeated in ACC play. Yeah. Marinate on THAT for a minute. I know. But but but but schedule! Stop.
NAMES TO KNOW
Joe Harris. I probably appreciate Harris more than most non-Virginia fans. But I also enjoy watching great players off the ball as much as I do when they have it, and Harris - on both ends of the floor - is as good as it gets in that department. It's impossible to quantify. He's hit double figures in just four of Virginia's last eight games and he has been a bit streaky - on from three one game, off the next - and he's not driving and getting to the foul line as much as he did last year. But in a game like this - on the road, in a hostile environment - you need a player like Harris who will do the right things. And he will. In the last meeting with Maryland at home, Harris had one of his best games in ACC play, scoring 19 points on 6-of-12 shooting (4-of-7 from three) and hitting big shot after big shot at all the right moments. That's just what Harris does, and while his numbers might not be as gaudy as some, it's part of the reason he's getting so much All-ACC (not First Team, but still) love. And I'm sure Harris will take the regular-season ACC title over any individual award.
Seth Allen. The Terps are going to have to live and die with their sophomore point guard, and it really is a mixed bag at times. And right now, that mixed bag is unfortunately filled with three-point attempts. He's not a bad three-point shooter, but he's streaky. And yet he's still attempted at least eight threes in four straight games, which is probably a few too many. Seeing as he's 12-of-34 from beyond the arc in that span (and that includes a 6-of-9 performance). He also has 10 assists to 11 turnovers. He did have 22 against Syracuse followed by 20 in the double overtime loss at Clemson, but he often alternated streaks where it felt like he couldn't miss with boneheaded, head-scratching decisions. Allen led Maryland against Virginia with 15 points on 7-of-14 shooting (6-of-8 from two but 1-of-6 from three), and it was some of both the good and bad in that one, too. Maryland needs Good Seth more often than Bad Seth in this one, which kind of goes without saying. But the fact that he's one of the rare point guards in the ACC to find offensive success against the Cavaliers has to count for something.
STATS ARE FOR LOSERS
Maryland had its lowest turnover percentage of the season in its win over Virginia Tech on Tuesday (8.1%), which was also its lowest in the Ken Pom era. No, seriously. And if not for that, its 8.6% turnover percentage against Georgia Tech in January would have been the lowest, too. … Maryland's 11.7 free-throw rate against the Hokies, though, was its lowest of the season so far. … Virginia has still played just one game in February with more than 60 total possessions. … The Cavaliers have posted an offensive efficiency of 100 or better in eight straight games now and in 15 of the 17 games since their blowout loss at Tennessee. And they've allowed an opponent to go over that mark just three times in that same 17-game span.
NARRATIVES
Virginia Win: 'Sup, haters?
Virginia Loss: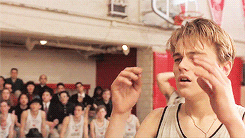 Maryland Win: Yeah, sorry, we beat your precious regular-season champs in our last ACC game ever and you jerks will NEVER take that away from us, no matter how awful our home schedule was this year.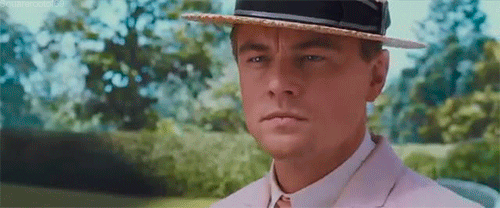 Maryland Loss: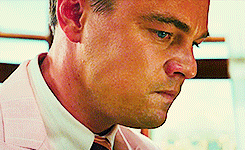 PREDICTION
Virginia, 71-67. Because how else could this season end for Maryland but in heartbreak?
NO. 7 SYRACUSE (26-4, 13-4 ACC) AT FLORIDA STATE (18-11, 9-8 ACC)
Time: 2:00 p.m.
TV: ACC Network/TheACC.com
THE SKINNY
So……Syracuse isn't playing very well right now. It happens, and it's not the end of the world. But there are some disturbing trends. Like that after three of Syracuse's first 12 ACC opponents had an eFG% of under 50%, four of Syracuse's last five opponents have hit that mark. There's that. In addition to not shooting better than 45% eFG% themselves in the last six games. Also, that. Florida State, on the flip side, finds itself on the bubble of the bubble with three straight wins, including one at Pittsburgh, after a tough stretch where the Seminoles won just three of 10 games. This kind of a win would be just the proverbial feather in the cap that the Seminoles need to make sure they get an invitation to the NCAA Tournament, pending a decent run in Greensboro.
That aside, there's actual basketball to consider here. And there are definitely some matchup areas of concern for both teams. Syracuse is mainly concerned because it's depleted and not playing well. Or shooting well. So there's that. But the Orange are still good at two things: getting offensive rebounds, and forcing turnovers (not to mention not turning the ball over themselves). And Florida State is generally not very good at not turning the ball over OR getting defensive rebounds. So regardless of how Syracuse is playing right now, those two things particularly could play a factor in this game, especially if Florida State can't knock down shots. (Gotta make shots) (Absolutely)
NAMES TO KNOW
Tyler Ennis. Through Syracuse's first 11 games in league play, it's easy to see why Ennis was the early ACC POY favorite: 12.0 ppg on 45% shooting (80.4% from the foul line) with 66 assists to 20 turnovers. But in the last six games, while his scoring average has gone up (to 13.8 ppg in that span), he has 32 assists to 15 turnovers and is shooting 37.3% (and 65.2% from the foul line, which is probably more concerning). Numbers aside, while it's good that Ennis has stepped up to try to be more of a scorer in the absence of, you know, other scoring, there's a such thing as trying to do too much. It's a delicate balance, and since he's still a freshman, he's certainly allowed to feel his way a bit here. But if Ennis isn't a stabilizing force at Florida State, the Orange are going to be in trouble. 
Okaro White. As multiple FSU beatwriters have pointed out, after FSU's loss to UNC, the senior apologized for his poor play (he had four points) and promised to be better. In the three games since, he's averaging 21.3 points on 20-of-32 shooting (and 22-of-24 from the foul line, which is even better). He also has seven blocks and four steals in that span. Oh, and FSU won all three games, so there's that. When White is playing like this, the Seminoles are as good as any team in the country and frankly, they need that from him. He's going to be encountering a zone defense that needs his skillset, one that can drive, pass or shoot from the high post, and White is going to have to be on his game. If the last three games are any indication, he is. And he's also not fouling! Just seven fouls in the last three games! See, the hashtag is working! #OkaroDontReach
STATS ARE FOR LOSERS
In the last three games, Aaron Thomas and Ian Miller have combined for 95 points and have made 35-of-41 free throws. … Florida State has now averaged over a point per possession in eight straight games and has shot 23-of-56 from three in the last four games. … Syracuse, on the other hand, has not been above exactly 1.00 points per possession in its last six games (it was at exactly 1.00 in the loss at Duke). … Not coincidentally, Syracuse hasn't had an offensive efficiency over 100 since the Pittsburgh game either. And that's after Syracuse was held under 100 in offensive efficiency just twice in its first 24 games.
NARRATIVES
Syracuse Win: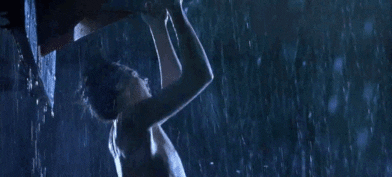 Syracuse Loss: IT'LL COME OFF I SWEAR JUST HAVE TO KEEP SCRUBBING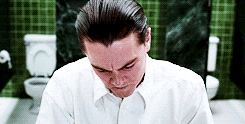 And: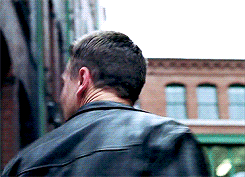 Florida State Win: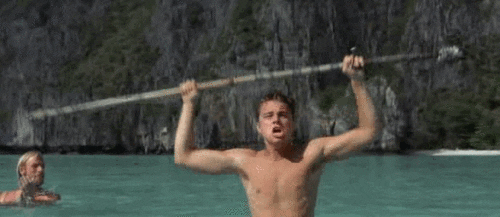 And: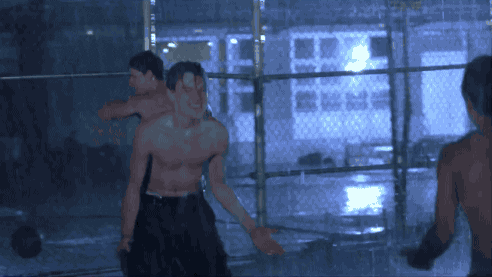 Florida State Loss: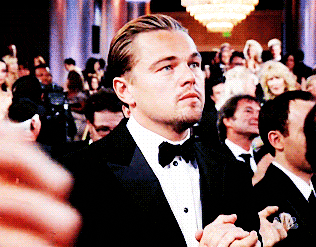 And also: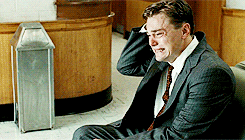 PREDICTION
Florida State, 71-65. I'm doing this. I'm trusting you, FSU. You always hook me back in. I CAN'T QUIT YOU!
BOSTON COLLEGE (8-22, 4-13 ACC) AT N.C. STATE (18-12, 8-9 ACC)
Time: 6:00 p.m.
TV: ESPNU/WatchESPN
THE SKINNY
Oh, well looky here! Boston College getting all frisky this time of year, eh? In the last five games, Boston College is 2-3. But the Eagles have beaten one certain NCAA Tournament team (Syracuse), lost to a very likely one by seven (Pittsburgh) and a bubble team by four (Florida State). Okay, Boston College. Funny. This was real cute and everything, but how about you guys stop making these weird late-season runs that make everyone think you're going to be better next year? Could you do that? And especially if you're only going to knock off ACC teams with postseason ambitions in the process?
And N.C. State - well, I don't even know what to do with you guys. You nearly beat Syracuse, then get blown out at Clemson. Okay. Not that surprising. Then you nearly beat UNC, get blown out by Miami (who scored all of the points) and then win at Pittsburgh? I don't even know with you guys. It would be just like the way both of these teams are trending for N.C. State to lose this game. The Wolfpack is going to have to play defense. And when I say that, I mean, really. Because Boston College is good at offense.
NAMES TO KNOW
Olivier Hanlan. Remember him? Well, if you forgot after a quiet middle of the season, or after Boston College just being generally awful all year, then perhaps you should know that he's averaging 19.6 points in Boston College's last eight games and shooting very well. And he's getting to the line a lot. And Boston College is 4-1 in the moral victory column in that span! (Just 2-3 in the actual victory column, though.) Really, if Boston College hadn't been so horrible this year, Hanlan might be playing well enough to earn a spot on one of the All-ACC teams. And he still might, who knows. He at least earns a spot on the "It's Not Your Fault" All-ACC Team. So he has that going for him. And N.C. State's defense is rather, um, hit or miss? So who knows what Hanlan could do against it?
T.J. Warren. What will he do for an encore? Score 50 points? Don't laugh - this is Boston College's defense we're talking about. But seriously, his game against Pittsburgh was just efficient enough to put him on Ken Pomeroy's All-ACC team (his kPOY formula factored into this is one that factors in team wins a lot more than some All-ACC voters might), and it just might be enough to get him ACC Player of the Year, as well. He had 41 points on 22 shots, which is just…well, it's bananas. Could he mess up that whole ACC POY thing with a bad performance against Boston College? Perhaps, but how likely is that? Who, exactly, is Boston College going to put on Warren? Yeah. It'll be interesting to see how Warren and N.C. State respond to being in a likely-win scenario, in a situation where they're expected to succeed. My bet's on Warren doing Warren things, though. Which means bad things for Boston College. Very bad things.
STATS ARE FOR LOSERS
T.J. Warren is now up to taking 36.6% of N.C. State's shots when he's on the court and ending 32.9% of N.C. State's possessions. It's by far, not remotely close, to the high by an N.C. State player in the Ken Pom era. Next closest was Julius Hodge in terms of possessions (28.4% in 2005) and in shots, it's Tracy Smith in 2009 (28.8%). It's also the highest percentage in terms of possessions by an ACC player in league play in the Ken Pom era, ahead of Erick Green's 31.7% last year. Terrell Stoglin still owns the % of shots record, though (37.8% in 2012). …
Here's an odd stat for you - in Steve Donahue's fourth year as head coach of Boston College, he now has had the exact same February and March record every other year. In 2011, he was 7-6 in February and March and in 2012, it was 2-8. In 2013, it was 7-6 again and this year, it's 2-8 so far. To be fair, there are games to go obviously (at least two more), but those strong finishes to the season every other year were what continued to give people hope that Boston College was moving forward.
NARRATIVES
Boston College Win: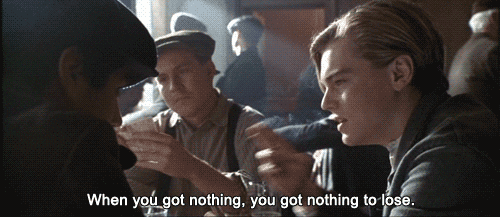 Oh, and: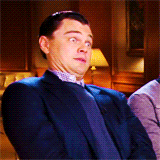 Boston College Loss: Season's over, right? Oh, one more game?
N.C. State Win: 
N.C. State Loss: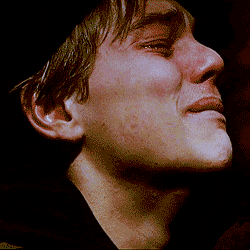 And also: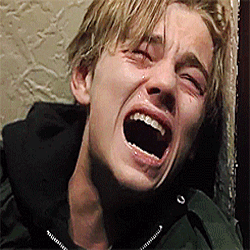 PREDICTION
N.C. State, 78-69. I have nothing to add. Don't ruin this, N.C. State.
Last week: 10-4 (10-4 ACC)
Overall: 104-35 (95-31 ACC)