Friday, January 3, 2014 10:26am
The ACC's football season still isn't technically over but, guess what? It's….BASKETBALL TIME! (Conference basketball, I mean. It's been basketball time since seemingly late September, which is way too early.)
So the previews are going to be a little different this year. And by a little different, I mean in no way that anyone will probably notice. But I'm going to try to make them shorter and concentrate on what you all want - the narratives.
But I will pick one game each week and take a closer look at that. This week, the game that intrigues me the most is Pitt at N.C. State. If you had told me that on opening weekend, this is the game I would be profiling instead of Duke-Notre Dame, I would have laughed at you. Heck, if you had told me that two weeks ago I still might have laughed at you. Welp, sorry about…all the things that have happened, Notre Dame. Yikes.
SATURDAY
PITTSBURGH (12-1) AT N.C. STATE (10-3)
Time: 12:00 p.m.
TV: ACC Network/TheACC.com/ESPN3
KEY FOR PITTSBURGH
Crash the offensive boards. This has been a Pitt speciality for seemingly the last 30 years. (Probably just like the last 10-15, but whatever.) And it is again this year - the Panthers rebound 40.6% of their misses, which is tenth-best in the country. Just one team so far this season has been able to keep Pitt off the offensive boards, and I'll give you all one guess as to who that was. Okay, I'll tell you - Cincinnati, in that 44-43 game that was an absolute affront to my eyeballs. But Cincinnati held Pitt to just 29.6% on the offensive glass. N.C. State has struggled on the defensive glass, ranking 237th in offensive rebounding percentage allowed (33.3%). Far too often, the Wolfpack will have a nice defensive possession and force a bad shot, only to see the rebound bounce right into the hands of a waiting opponent. Fail to box out or finish a possession, and find yourself giving up like 30 second-chance points to Pittsburgh.
KEY FOR N.C. STATE
A good defensive effort from start to finish. As young teams tend to do, the Wolfpack often get off to a slow start. This has particularly been true on the defensive end. But at a certain point in most games, there's an "Oh! Defense is fun and leads to more offense!" moment, like a eureka. It's kind of cool to watch, frankly, but it is generally something that happens in the middle portion of the game. It usually leads to forcing bad shots, which leads to run-outs, which leads to fun transition baskets! And that's fun for everyone! But it will let back up again towards the end. Doing that against Pitt, though, will likely result in yet another home loss and yet another hit to the Wolfpack's NCAA Tournament hopes. Pitt is hardly an offensive juggernaut, but it is 24th nationally in efficiency. The Panthers shoot 33% from three and 53.5% from two, but their free-throw rate isn't great. And N.C. State, quietly, now has the No. 35 effective field goal (eFG) percentage defense in the country, allowing just 44.4%. That's probably because teams shoot 28.7% from three and 45% from two against the Wolfpack. So, more of that type of defense, and you should be good, N.C. State! Problem solved. Coach Brownlow, at your service, yet again.
HERE'S A GUY
Lamar Patterson. The biggest issue with Pitt's senior guard used to be his inconsistency. It seems that Pitt fans are still collectively holding their breath and waiting for that to flare back up again, but so far, Patterson has been as consistent as it gets. He has scored in double figures in all but one game this season, and he's shooting 52.1% (up from 46.4% last year), 42.9% from 3 (up from 33.6%) and averaging 16.8 points (up from 10.0). And he's adding 4.4 rebounds, 4.5 assists, 1.5 steals an 0.4 blocks per game in 29.5 minutes. And he was the only Pitt player to hit double figures in that 44-43 hideous loss to Cincinnati, so he deserves a gold star for that or something.
THIS GUY
T.J. Warren. In a game like this, you've got to pick each team's best player. And Warren is certainly that, if not the best player in the entire league right now. Yes, I know, his team isn't that good, blah blah blah. Also, Warren's terrible if you hate scoring. I get that. In spite of being the focus of opposing defenses, though, Warren has one of the better turnover rates in the country, is shooting really well, and just continues to - as N.C. State SID Josh Rattray would tell you - get buckets (as his nickname, evidently, is Tony Buckets). If there's a concern, though, it's that Missouri held him scoreless in the final 12 minutes or so of the Wolfpack's home loss last weekend to the Tigers; there was a bit of a collapse involved, but hey - N.C. State is a young team and those happen. What the young players can't do is forget who the best player on their team is. And that's T.J. Warren. Pitt is going to be make it tough on him, but again, he always seems to find a way to score.
STATS ARE FOR LOSERS
I'd like to give a special shoutout to the basketball gods for allowing N.C. State's opponents to make 77.3% of their free-throw attempts, as it is the highest mark "allowed" by any team in the country so far this year. As if N.C. State fans don't already think the world is stacked against them. … N.C. State leads the nation in percentage of points scored from inside the arc (65.2%) this season. … N.C. State's Jordan Vandenberg is fifth in the nation in ORtg (offensive efficiency) right now per Ken Pomeroy with a 144.0 rating. … Pitt's Cameron Wright is 17th in the country in steal percentage (4.9%).
NARRATIVES
Pittsburgh Win: A road win, over a pretty good team? What soft schedule?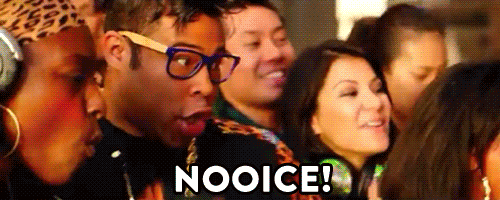 Pittsburgh Loss: 
N.C. State Win: THIS TEAM MAKES N.C. STATE FANS FEEL SO HAPPY AND FREE!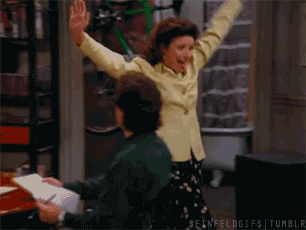 N.C. State Loss: Just guessing:
PREDICTION
N.C. State, 72-71. I just have a feeling about this Wolfpack team right now.
GEORGIA TECH (9-4) AT MARYLAND (9-5, 1-0 ACC)
Time: 2:00 p.m.
TV: ACC Network/TheACC.com/ESPN3
THE SKINNY
Can we just call this the Mediocrity Matchup? Or maybe the Meh Matchup? Let's do that. These are two teams that were incredibly young last year, but each brought back most of their most important pieces and yet both continue to be…average? Is that the word? Both have been dealing with injuries, one that is going to get worse before it gets better (Robert Carter, Jr. - Georgia Tech's best rebounder - is going to be out for awhile with a knee injury), and one might be improving soon (Maryland's point guard Seth Allen returning to the lineup). But both of these teams returned so many key pieces from a year ago that they should be better than they are. And arguably Maryland - which probably should win this game, considering the lack of Carter for Tech - has the worse losses. But both have settled on being ordinary, and that's disappointing.
NAMES TO KNOW
Kammeon Holsey. With Carter, Jr. out, the senior is in. And really, it's kind of puzzling why the senior was ever out. He's only playing 44.8% of Georgia Tech's minutes this year, which wouldn't be so unreasonable if you didn't see that four players on the roster average a higher percentage of minutes (and all are at 65.4% or higher). And it's his lowest percentage of minutes since his freshman year. Holsey - a 6-8 forward with tons of bounce - has always been an excellent rebounder, but he's even better at that this year (13.1% OR% and 20.2% DR%, per Ken Pom). He's shooting just a hair under 50%, but he's averaging 5.8 fouls per 40 minutes, which is a problem. Still, he's going to have to step up and be more of a factor offensively - he had three straight 10-point games towards the beginning of the year and hasn't had more than seven since.
Seth Allen. Maryland's sophomore point guard finally made his season debut against Tulsa after sitting out to heal a broken foot, and he's played two games now for the Terps. It's not necessarily his stats - he's played 41 minutes in two games now, and has a total of 21 points on 6-of-16 shooting - but his return means that Dez Wells can go back to his natural off-ball position eventually, for one thing. And it should help with Maryland's turnover problem, too. The Terps are 242nd nationally in turnover percentage (19.8%). Roddy Peters has started/played significant minutes at the point in recent games, which has freed up Wells, but Peters has been (as most freshmen are) a bit spotty. So at some point, probably this weekend, Allen's going to need to play a bigger role.
STATS ARE FOR LOSERS
The only Ken Pom category that Georgia Tech's offense ranks in the top 100 in is offensive rebounding percentage (61st at 36.2%), which is good because the Yellow Jackets miss a lot of shots (207th in eFG%). … Maryland is also in the top-100 in OR% (19th, at 38.8%), but the only other category the Terps are top-100 in offensively is three-point percentage (92nd, 36.5%). This doesn't seem promising as a high-scoring affair. … Each team has a freshman - Corey Heyward in Georgia Tech's case, and Varum Ram for Maryland - who is getting some playing time, but struggling to hold on to the basketball. Heyward's turnover rate is 40% right now, while Ram's is 42.5%. Ram plays 19.5% of Maryland's minutes, while Heyward is at 19.4%. THESE TEAMS ARE MIRROR IMAGES, I TELL YOU! (Not really.)
NARRATIVES
I kind of want this to be the narrative for both teams, win or lose. I feel like I don't know much about either, and neither have been particularly impressive this season. Thus, this game will be:
PREDICTION
Maryland, 71-69. Everything in my head is telling me that it would make no sense to pick Georgia Tech. But that's what's making me think I SHOULD do it. Because ACC.
MIAMI (8-5, 0-1 ACC) AT NO. 2 SYRACUSE (13-0)
Time: 2:00 p.m.
TV: ACC Network/TheACC.com/ESPN3
THE SKINNY
Syracuse is really good at almost everything. Miami is okay at some things - mostly defense - and bad to awful at most others. If there is an intriguing matchup, though, it's how well the young and inexperienced Hurricanes stand up against the Syracuse pressure. Syracuse's opponents this year have turned it over on 25.6% of their possessions, third-most nationally. Miami's turnover rate is 17.2%, which is 101st - above average, but what will happen when the Hurricanes are in front of a raucous Carrier Dome crowd? It could get worse, is all I'm saying. But Miami is a feisty bunch, led by Coach Tilde himself, that can play some defense, rebound, and is capable of sticking around in games long enough to beat you. Not likely to happen this weekend, but just worth pointing out. 
NAMES TO KNOW
Rion Brown. Everyone knew he would have to be the center of this Miami offense. And the senior has tried to be that, ending 24.1% of Miami's possessions when he's on the floor, and still maintaining his efficiency. His ORtg is 110.8, higher than last year, and his turnover rate is still pretty low, so he's got that going for him. As you might expect, though, being thrust into the role of "the man" from a bench contributor last year hasn't been that easy. In spite of it all, he's hit double figures in scoring in all but three games this year, and he's averaged 15.7 points and 7.0 rebounds in the last three games.
Tyler Ennis. When a player starts to get discussed more nationally, and the sentence accompanying said discussion is basically "This guy isn't talked about enough, but he should be, and here's why", it's a sign that you're about to be talked about enough - and perhaps more than enough. With Syracuse's freshman point guard, though, there's good reason - he's 88th nationally in assist rate (30.5) and has a low turnover rate, not to mention ranking 11th in steal percentage. Raw numbers? It's 11.8 ppg, 3.5 rpg, 5.4 apg, 2.7 spg and just 1.2 turnovers per game. Yeah. So you'll be hearing from him more. (BREAKING!)
STATS ARE FOR LOSERS
Miami's opponents are scoring 36% of their points on three-pointers this year, which is sixth-most nationally. But this weekend's opponent is actually better in that department; Syracuse's opponents have scored 36.7% of their points from behind the arc (fourth-most nationally). … If Syracuse has two players who rank in the top 59 nationally in block percentage (Baye Keita and Rakeem Christmas), but neither plays more than 50.8% of Syracuse's minutes, does it really count? (Answer: Yes.)
NARRATIVES
Miami Win:
Miami Loss: Well, I mean….yeah. Going to be a lot of that this season.
Syracuse Win: Welcome to the ACC! GREAT WIN BTW!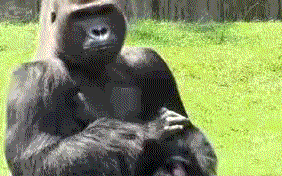 Syracuse Loss: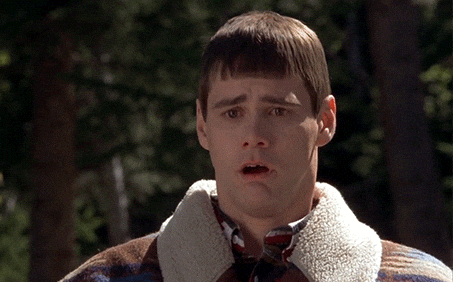 PREDICTION
Syracuse, 77-59. Yeah. Pray for Miami.
NO. 7 DUKE (11-2) AT NOTRE DAME (9-4)
Time: 4:00 p.m.
TV: CBS
THE SKINNY
Notre Dame shoots 3s. Duke defends 3s. WHICH WILL PREVAIL?! Well, okay. Kind of. Notre Dame is making 39.2% of its three-pointers this year (35th in the country), and the Irish have a number of options in terms of shooters. Though those options have been cut a bit shorter with the announcement that junior guard Jerian Grant would be suspended for the rest of the year for academic reasons. But Notre Dame has to get good looks in order to make them, and Duke doesn't let up many of those. Duke has improved defensively the last few weeks, but the Blue Devils have held steady at defending the three, allowing just 27.5% from beyond the arc. Of course, Duke has already faced two teams ranked higher than Notre Dame in three-point percentage (Elon and UCLA), and held those teams to 13-of-43 shooting from beyond the arc (30.2%). So we shall see. That's about the only hope the Irish have of pulling the upset.
NAMES TO KNOW
Eric Atkins. Without Jerian Grant, it's basically going to have to be the Eric Atkins show. And judging by his effort against Canisius anyway, he's ready and willing to embrace that challenge. Whether it leads to results down the road for the Irish is anyone's guess, but hey. He had 30 points on 10-of-14 shooting against Canisius, playing all 45 minutes, and added seven assists (and seven turnovers). But Duke also is well aware that he's Notre Dame's most important player, and the Blue Devil defense - which has been much better lately - is designed to cut the proverbial head off the proverbial snake, if you will. And Atkins is that head.
Amile Jefferson. When the lanky 6-9 sophomore is playing well, he really gives the Blue Devils a nice lift off the bench. Duke doesn't have a ton of size - it doesn't need it, really - but Jefferson runs the floor and has the kind of athleticism that fits in perfectly on this roster. He needs to stay out of foul trouble, but when he's doing that, he's great for Duke. He's not an elite post defender, but his quickness could bother some of Notre Dame's more traditional bigs. And he's been on a tear here lately - relatively speaking - with 37 points in the last five games to go with 43 rebounds (27 in the last three alone).
STATS ARE FOR LOSERS
Who leads Duke in ORtg? Jabari Parker? Rodney Hood? Andre Dawkins? Nope. Nope. Nope. It's….Tyler Thornton, checking in at 127.4, which is 96th nationally. Even glancing at his numbers, I still don't get it, but hey. Ken Pomeroy is the expert. … If you want to get to know a bit more about Mike Brey's statistical trends, well, that's what I'm here for! Last year's Notre Dame team was his first to finish outside the top-30 nationally in turnover percentage since 2003, and this year's team is a tick above it, too. The Irish don't turn it over a lot, but they don't force a lot either. And Brey's teams have been in the top 25 in offensive efficiency eight times since 2003 - this year's group, 33rd, is his second-worst ever (if it holds up). And Brey's teams shoot a lot of threes and generally make them. And Brey's defenses have been routinely meh, although this year's group at 122 nationally would be his worst since 2010.
NARRATIVES
Duke Win: As expected.
Duke Loss: FIRST TRUE ROAD GAME OMG! SEE I TOLD YOU GUYS DUKE NEVER PLAYS ON THE ROAD AND THIS IS WHAT HAPPENS WHEN THEY PLAY AT AN OPPONENT'S GYM I MEAN JUST CHECK THE ANALYTICS SHEESH KRZYZEWSKI IS SO OVERRATEDZ!
Notre Dame Win: 
Notre Dame Loss: It's going to be a long season, guys. But at least you can be there for each other.
PREDICTION
Duke, 91-73. Yeah. That kind of year for Notre Dame even with Jerian Grant, so no reason to think it'll get much better without him. Especially against this Duke team.
CLEMSON (9-3) AT BOSTON COLLEGE (4-10, 0-1 ACC)
Time: 4:00 p.m.
TV: RSN/ESPN3
THE SKINNY
Bad offense versus bad defense! Well, that's kind of an exaggeration. Clemson's offense isn't horrible. BC's defense, on the other hand…welp. It's 300th nationally, per Ken Pom. The Eagles don't force turnovers (334th in opponent turnover percentage), don't block shots, don't get steals and don't force opponents to miss (52.7% opponent eFG%). Opponents make 3's (37.6%), 2's (51.4%) and free throws (76.1%, which is 345th). And if they don't make shots, they get their offensive rebounds (34.8% OR% by opponents). So….um. That's…bad. Clemson's offense is 145th in the country, and while that's not good, it's not nearly as bad as Boston College's defense, which is just wretched. Besides, we haven't yet reached the portion of the season where Clemson's halfcourt offense falls to pieces. 
NAMES TO KNOW
K.J. McDaniels. If you play ACC fantasy hoops - I don't, because no one ever invites me to their super-special leagues - you're already a huge McDaniels fan. He was always a stat-stuffer in terms of rebounds, steals and blocks, but now, he's becoming a more consistent scorer, too. His scoring average is up from 10.9 last year to 16.8 this year on 47.3% shooting (up from 43.3% last year), and he's getting to the foul line 4.4 times a game, compared to 2.8 a year ago. He's also averaging 6.7 rebounds, 1.2 assists, 1.2 steals and 2.9 blocks this year. That'll do nicely. Boston College likely doesn't have a guy who can guard even last year's version of McDaniels. So…yeah.
Joe Rahon. BC's sophomore point guard was never spectacular a year ago, but he was always solid with a chance of excellent. This year, he's meh with a chance of awful and an occasional great. In 115 minutes over BC's last four games - three losses and a win over D-II Philadelphia - Rahon has scored a total of 16 points on 6-of-20 shooting, and has five assists to nine turnovers. In fact, his assist rate is down this year from his sophomore year, and his turnover rate is up. The biggest issue is that if he is going to be on the court as much as he is - at least 30 minutes in all but two games this year - he's going to need to play better. It's that simple, really. ANALYSIS!
STATS ARE FOR LOSERS
Who's the less experienced team among these two? If you guessed Boston College…you're wrong. But not by much. BC's average experience level is 1.38 years (per Ken Pom) while Clemson's is 1.29. … Since Pomeroy has been tracking stats, the worst a Boston College defense under Al Skinner finished in the nation was 199th. Steve Donahue's BC defenses have finished 226, 185, 192 and now this year's defense is 300th. Woof. And that would be the worst finish for a Donahue-coached defense since Pomeroy was tracking stats… Brace yourselves, but Clemson - yes, that Clemson - is 11th in the nation in free-throw shooting (77.1%). And the Tigers are 2nd in free-throw "defense" (opponents have shot 60.9%). Somewhere, Oliver Purnell weeps.
NARRATIVES
Clemson Win: Congrats, you beat the most disappointing team in the ACC non-conference in the last decade or so!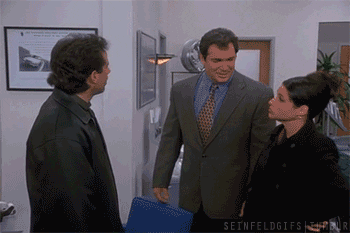 Clemson Loss: Exclusive footage of Clemson's offense:
Boston College Win: OH SO NOW YOU PLAY WELL YOU JERKS?!?!?! SERIOUSLY?!?!?!?! THIS IS WHY WE CAN'T HAVE NICE THINGS IN THE ACC!
Boston College Loss: This is basically what the Boston College season has turned into:
PREDICTION
Clemson, 61-50. Avert your eyes, folks.
VIRGINIA (9-4) AT FLORIDA STATE (9-3)
Time: 5:00 p.m.
TV: ESPN2/WatchESPN
THE SKINNY
Well, if you like turnovers, this is the game for you! These are two of the bottom 80 or so teams in the nation in turnover percentage! FSU's old bugaboo is still a thing this year - the Seminoles are 320th in turnover percentage (22%). Welp. But Virginia, even with its very limited possessions, can't take care of the ball, either - the Cavaliers are 271st in turnover percentage (20.5%). They definitely can't afford to turn it over that much, particularly against a Florida State defense that is 31st nationally in opponent turnover percentage (21.7%) and 15th in steal percentage. 
Certainly, defense will be a thing that happens. It will be up to you, the viewer, to figure out what percentage of it to chalk up to good defense vs. sheer derpitude. For instance, last year's 56-36 blowout Virginia win in Charlottesville. Like that one. I mean…yeah. (I do love that, per the Tallahassee Democrat, Leonard Hamilton said of that loss that "they gave us our hat and showed us where the door was". Never change, Lenny.) But this year, FSU's defense is back to being more like it used to be - tough to score on inside the arc. The 'Noles are 5th in two-point defense (40.2% allowed) and 15th in block percentage.
NAMES TO KNOW
Joe Harris. At the beginning of the season, many were - justifiably - throwing around Harris' name as an ACC Player of the Year candidate. And the senior lived up to the billing for the most part, hitting double figures in five of Virginia's first eight games and making 16-of-29 threes. Virginia was 7-1 in that span. But since…eesh. Virginia is 2-3 in its last five games with a hideous loss to Wisconsin at home (hideous in the way it looked rather than quality of opponent), a loss at Green Bay, and a blowout loss at Tennessee. And in the last five games, Harris has averaged 9.0 points and shot just 3-of-20 from three. And suddenly he can't hit free throws (62.5% this year compared to 74% a year ago). And his turnover rate is higher than it's ever been (19.0%; the highest he had in a season was 17.1% as a freshman). Virginia has a lot more around Harris than in previous seasons, so he doesn't have to do as much. But Virginia is just not going to be very good if Harris doesn't play well. Period.
Aaron Thomas. He's red hot for the Seminoles right now, and the sophomore wing is evolving into FSU's best defender. Or maybe he's already there. But he's always been pretty efficient on the offensive end, and this year he's getting better and better, more than doubling his scoring average from last year (up to 12.9 from 6.0) and shooting almost 10 percentage points better (from 40.8% to 50.5%). In the last three games, he's averaged 21 points on 23-of-37 shooting (5-of-9 from three). He has one of the best steal percentages in the country, per Ken Pom (4.8%, 23rd nationally) and one of the better free-throw rates (51.4). He's been in single digits scoring just four times this year, and two were FSU losses (two points against Michigan and five at Minnesota), so FSU needs him to be on, as some of its other offensive weapons have been more inconsistent. He's clearly up to the task.
STATS ARE FOR LOSERS
What if I told you that as of right now, of these two teams, Florida State is not the team using the higher percentage of bench minutes? (A NEW 30 FOR 30!) That's right - Lenny Ham Roulette is using 31.1% of its minutes from the bench, while Virginia is using 33.3% of its minutes with the bench. Bennett Bench Bingo? … Almost every number for Virginia's Akil Mitchell - who made Third Team All-ACC a year ago - is down from last year - well, except for the bad ones, like turnover rate (up nearly seven percentage points) and free-throw rate (75.8). And I mean everything - shooting percentage, rebounding percentages (which are still good) - is down, except for his block percentage, and that's not up much. And his free-throw rate being up isn't a good thing since he's shooting 48.9% from the foul line. … FSU's Michael Ojo, on the other hand, has shown a lot of improvement. If he played enough to qualify, Ojo would be among the nation's best in block percentage (9.0) and certainly in free-throw rate (106.5 - !!!). That whole 7.1 fouls called per 40 minutes could be a problem, though.
NARRATIVES
Virginia Win: Okay, okay, not bad, Virginia. I see you.
Virginia Loss: Yep…I mean….I just…I can't.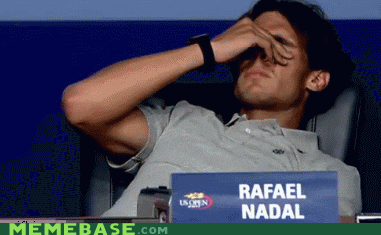 Florida State Win: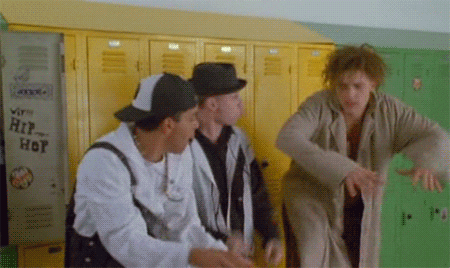 Florida State Loss: So all that good play in the non-conference was just….fake? SIGH, FSU! SIGH!
PREDICTION
Florida State, 67-63. Here's the thing: I love the way Florida State is playing this year. And I kind of hate the way Virginia is playing. Usually, Ken Pomeroy feels the opposite about Virginia. But this year, he has the Cavaliers ranked 43rd and FSU ranked 28th, giving FSU a 72% chance of winning at home. BUT I've been burned by the Seminoles before. I'm still going to go with them, albeit cautiously.
SUNDAY
NO. 19 NORTH CAROLINA (10-3) AT WAKE FOREST (10-3)
Time: 8:00 p.m.
TV: ESPNU/WatchESPN
THE SKINNY
Wake will need to take care of the basketball - its season-high 21 turnovers in last year's loss at North Carolina led to 26 UNC points. The Deacs are doing okay as far as turnover percentage goes this year (17.2%, 95th in the country) but when the Tar Heels are clicking defensively in their scrambles and traps, they can force plenty of turnovers. And particularly if UNC gets behind, it might go to full-court or three-quarter court pressure a bit earlier than one would think - and the Tar Heels are much better at that this year than they've been in years past.
Rebounding will be key, too - UNC gets to the offensive boards a lot, but Wake isn't allowing opponents to do that much this year (22nd in OR% allowed at 26.4%, while UNC gets 37.4% of its misses). And in UNC's losses - sometimes even its sloppy wins - it's allowed opponents to hit the offensive glass a bit too hard for Roy Williams' liking. Wake has the athletes/ability to do that, getting 34.6% of its misses this year (97th nationally) while UNC is allowing opponents to get 31.5% of their misses (164th).
NAMES TO KNOW
Devin Thomas. One of the best rebounders in the league, Wake's 6-9 sophomore seems poised to make a big leap this year (NO PUN INTENDED!). He's averaging 11.5 points and 9.3 rebounds on 52.7% shooting through 13 games, all numbers that are up from last season. Wake has played four top-75 teams, per Ken Pom, and Thomas has shot 11-of-34 against them (compared to 47-of-76 against everyone else) and averaged 7.8 points and 7.5 rebounds (3.7 if you take out the Richmond game) compared to 13.2 points and 10.1 rebounds against everyone else. But Thomas has shown over the last year or so that he's capable of getting it done against elite frontcourts. And UNC has certainly shown it can defend the post, shutting down Kentucky's Julius Randle.
Brice Johnson. The curse of Tyler Zeller lives! (No seriously, this was a thing James Michael McAdoo said - somewhat jokingly - after the UNCW game, that Zeller cursed the starting-5 spot before he left.) Johnson had been having a great year with seven double-figure scoring games in UNC's first eight. Then he was held to single digits in UNC's next four games, including two starts at center, and when he came off the bench against UNC-Wilmington, he was really good again. So…what does it mean? Not sure, but Johnson himself said he hit the freshman wall hard last year around this time of year - he had nine double-figure outings in his first 15 games and none in the final 21 - and he definitely wants to prove he'll hit no such wall this season.
STATS ARE FOR LOSERS
UNC has not shot free throws well this year (BREAKING!) but Wake Forest is actually worse in that category, making 61.9% of its attempts (333rd nationally) compared to 62.4% for UNC (329th). Well, this should be….interesting. … Speaking of Johnson, UNC is 3-2 this season when he fails to hit double figures, and 7-1 when he does, and one of those wins when he didn't hit double digits was in overtime over Davidson (another was over Kentucky, but still). … And let's not leave out Thomas: Wake is 2-3 this year when he doesn't score at least 10 points and 11-0 when he does.
NARRATIVES
North Carolina Win: Hey, a road win against a team that is not in the top 25! Somehow we have to call this progress for the Tar Heels, right? THIS TEAM IS LEARNING TO WIN GAMES AGAINST TEAMS THAT ARE NOT GOOD AS OPPOSED TO JUST TEAMS THAT ARE REALLY GOOD! (Seriously, this team is so weird.)
North Carolina Loss: Could you hardly have expected the Tar Heels to win a game against a team that's not in the top 25, but also isn't terrible? Now you're asking too much.
Wake Forest Win: So, I Google image searched "Jeff Bzdelik smiling". I'll have you know that other than a few near-smiles that were more disturbing than anything, I could not find one. And then I remembered that I don't think I've ever seen him smile in a way that wasn't sarcastic. But I wanted to find a smug smile of Jeff Bzdelik that would be directed at Wake fans who want him gone.
Here's the closest I could find:
Wake Forest Loss: There were a lot more pictures of an….annoyed Jeff Bzdelik. Or perhaps…ruffled. I don't know, but it's almost like under the surface brews a discontentment that none of us will ever understand. Anyway, I think this was my favorite:
PREDICTION
Wake Forest, 79-73. I know, I know. Why would this happen? I honestly have no idea. Because Bzdelik always seems to get that job-saving win at the right moment, and because North Carolina has yet to beat a mediocre team away from home. (Except, I guess, Richmond?) The Deacs will no doubt be fired up, and playing at home, and it's the first ACC game. Wouldn't surprise me if the Tar Heels won, but I have a hunch.
Overall:
8-4