Monday, January 20, 2014 9:04am
NORTH CAROLINA (11-6, 1-3 ACC) AT VIRGINIA (13-5, 4-1 ACC)
Time: 7:00 p.m.
TV: ESPN/WatchESPN
THE SKINNY
Two offensively-challenged teams, two very good defensive teams, one that derps it up on offense slowly and the other more quickly - WHICH TEMPO WILL TRIUMPH?!?! Okay, so while that will be the narrative of a game like this - and don't get me wrong, it will be important - some other things will be more important. Namely, Virginia's ability to keep North Carolina off the offensive glass, and North Carolina's ability to force turnovers. It hasn't always mattered how well North Carolina attacks the offensive glass - the Tar Heels have had three of their five best OR% performances in losses - but it helps, certainly, in a low-possession game to get multiple chances. But it has helped the Tar Heel defense to force turnovers - UNC is 7-1 when forcing a 20% turnover percentage of higher and 4-5 when it doesn't do that. Virginia has had problems with ball security this season, but not lately. Virginia had a turnover percentage of 20% or higher in five of its first 10 games, but hasn't had one higher than 20% since. UNC, though, has won games even when not making shots more because of getting extra chances, and Virginia can't let that happen, whether it's via ball security or the defensive glass.
NAMES TO KNOW
Nate Britt. The Tar Heel freshman point guard saw his lowest minute total of the season in the win over BC and didn't get the start, but there's no question he's going to have to play at least some. And he's going to have to play better. Right now, he's more in a backup role to Marcus Paige at point guard, which is probably better for this year's team as opposed to him being the primary point. But he's got six assists to eight turnovers in ACC play so far (four games) and is shooting okay (7-of-17), but that's not really what UNC needs him to do. They need him to attack the basket and score, but also to take care of the ball and defend.
Joe Harris. Noted Tar Heel killer Joe Harris - okay, noted killer of a lot of teams Joe Harris - looks like he's starting to feel it again. He's averaging 16.3 points in the last three games on 15-of-28 shooting (8-of-13 from three). And last year against UNC - with a very good defender on him (now gone to the NBA) in Reggie Bullock - he averaged 23 points on 17-of-24 shooting (6-of-10 from three). He's not as big a part of the offense this season - or, at least, he hasn't been - but if he is, and if he can get going, I don't know that there's anyone on the roster for the Tar Heels at the moment capable of effectively guarding him.
STATS ARE FOR LOSERS
Right now, per Ken Pomeroy, this game at Virginia is the lowest probability of a win remaining on UNC's schedule (18%), slightly ahead of at Duke to end the year (21%). … Of Virginia's 13 games left, this is actually just the eighth-likeliest win for the Cavaliers (82%). … Virginia is fifth in the country in two-point percentage defense (allowing just 40.3%). Carolina has played four other teams ranked in the top 50 in that category this year and are 2-2 in those games, beating Kentucky and Louisville by shooting 54-of-102 (52.9%) from two, and losing to Texas and Miami by shooting 31-of-90 (34.4%). … North Carolina is outscoring opponents in ACC play in the first and fourth "quarters" of games by a combined score of 164-130. The issue has been the middle two quarters, where the Tar Heels have been outscored 139-90. That's a 74-point difference, total (an average of 18.5 points difference per game). … In five ACC games so far, Virginia has forced opponents into four of the highest turnover percentages it has forced all season. Virginia's opponents have been under 19% in turnover percentage six times this season, and five of those have been Virginia losses. 
NARRATIVES
North Carolina Win: UNC's season has basically reached the Mescaline Phase: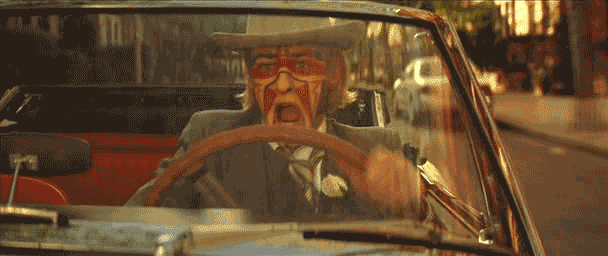 North Carolina Loss: 
Virginia Win: 
Virginia Loss: Oh, Virginia.
PREDICTION
Virginia, 65-60. I do think UNC will play better than it has early in ACC play, and I think it will win more games after this one. And that the Earth will keep turning on its axis and the sun will rise the day after. I just think that right now, Virginia is definitely the better team. Pretty simple, really.
MARYLAND (11-7, 3-2 ACC) AT N.C. STATE (11-7, 1-4 ACC)
Time: 9:00 p.m.
TV: ESPNU/WatchESPN
THE SKINNY
Don't be fooled by Maryland's 74-66 win over Notre Dame. The Terps played better in that game, but still not great by any stretch. There's still a lot to fix with that team. But their opponent? Yeah, the Wolfpack is….um. Since a seven-game win streak spanning November and December, N.C. State is 2-4 with a narrow (and I mean narrow) win over UNCG and a win at Notre Dame. Anyway, these are two of the worst defenses in the league (in ACC games only, and in all games, frankly) and two offenses that have the potential to be better but have yet to really click. To be fair, Maryland's has a bit more potential than N.C. State's, as they return a lot more guys from last year, but we've been saying that all year. Here's the thing, though - whichever team is less derpy on offense and defends better is going to win this game. That sounds like me being Captain Obvious here, but trust me - when one of these two teams gets on a Roll of Derp, it's like an unstoppable tidal wave of awfulness and both teams seem to get mired down in the hopelessness of it all. N.C. State is in desperate, desperate need of something good to happen right now, and the Wolfpack will be ready to fight in front of their home crowd, one would think. This is a winnable game for both teams, and one both really need.
NAMES TO KNOW
Dez Wells. The Raleigh, N.C. native always seems to enjoy playing teams from his home state, and oh by the way, he's also Maryland's best player. So he's probably going to have high-scoring games a lot, anyway. Just putting that out there in advance. And he's really feeling it lately, eschewing three-pointers for simply attacking the basket - which he's excellent at, by the way - and averaging 16 points in the last two games on 6-of-14 shooting and 20-of-23 from the foul line. Last year against N.C. State, he had a bad game and Maryland won anyway, so go figure. If he has a bad game this time around, Maryland's probably not winning in spite of him. Just a hunch.
Kyle Washington. There weren't many bright spots to take away from N.C. State's 35-point loss at Duke, but Washington's play had to be one of them. The freshman forward scored 31 total points in N.C. State's first 11 games, but he has 40 in the last seven and 24 in the last four (on 11-of-23 shooting) to go with six blocks. He came out strong against Duke at Duke, which is not something you see every day from a freshman, and with the injury to Lennard Freeman, he's likely going to continue seeing a lot of minutes. Maybe he can make something good come out of them and keep getting better.
STATS ARE FOR LOSERS
All but one player who played at least 10 minutes for Maryland against Notre Dame last week had an ORtg above 100. It's the first time that's happened in a Maryland game since a December 12 win against Boston College. … Good news for N.C. State is that this game isn't on a Saturday. The last three Saturdays, N.C. State has lost four games by four, 12, 31 and 35 points. … Maryland is 9-0 this season when holding teams under 100 in offensive efficiency, and 2-7 when allowing teams to post a rating above 100. But both wins are in ACC play (over Boston College and Notre Dame). … N.C. State has allowed an offensive efficiency rating of 136.0 or higher seven times since 2003. Three of those were posted by Duke, including the 136.1 on Saturday. The Blue Devils also had a 139.5 against N.C. State a a year ago, and a 136.2 in 2008. Another two were courtesy of UNC, in 2005 (a 137.0) and 2006 (a 148.4). The 148.4 was the highest efficiency rating I could find by an N.C. State opponent since Ken Pomeroy was tracking stats.
NARRATIVES
Maryland Win: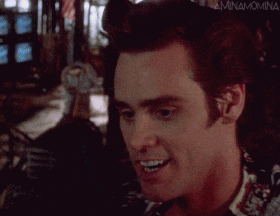 Maryland Loss: This Maryland season in one GIF:
N.C. State Win: This will basically be Debbie Yow AND John Swofford:
N.C. State Loss: Mark Richt has lost control of N.C. State's season.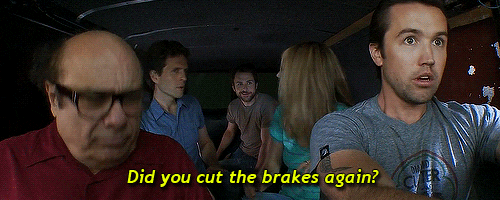 PREDICTION
N.C. State, 71-67. Not calling this one a must-win, but any time any of us are ready to count out a team in the ACC out, THEY PULL US BACK IN! Think it might be State's time. Plus, this is the Debbie Yow Invitational. And Debbie ain't going out like that.
Last week: 11-3 (11-3 ACC)
Overall: 31-16 (23-12 ACC)