Friday, January 17, 2014 10:14am
SATURDAY
BOSTON COLLEGE (5-12, 1-3 ACC) AT NORTH CAROLINA (10-6, 0-3 ACC)
Time: 12:00 p.m.
TV: ESPN/WatchESPN
THE SKINNY
TWO REELING TEAMS ENTER! ONE MUST LEAVE WITH A WIN PER COLLEGE BASKETBALL RULES! Well, Boston College still has a pretty good offense, so the Eagles have that going for them, which, I guess, is nice. UNC's defense has actually been very good this year in terms of field goal percentage and forcing turnovers - but the Tar Heels are struggling in two areas they don't usually - defensive rebounding (171st in opponent OR%) and free-throw rate (a 40.9, 183rd nationally). Boston College's defense has been awful most of this season and is slightly less than awful now, but UNC's offense has vacillated between pretty okay, okay and putrid. Right now it is at putrid levels; in league games only, UNC is dead last in a number of offensive categories. But the one category it isn't last in is offensive rebounding - it is getting nearly 41% of its misses in ACC play. Boston College still isn't that great on the defensive backboards. And so if BC wants to win, it's going to have to do two things: get defensive rebounds, and get to the foul line. Oh, and playing a little defense wouldn't hurt. Nor would it hurt you to play some offense, UNC. I am breaking new ground here!
NAMES TO KNOW
Olivier Hanlan. Last year against UNC, Hanlan attempted 11 two-point baskets - a pretty high number for him, and the second-most two-pointers he's ever attempted in a game. And he got to the foul line seven times. UNC's defense is even more foul-prone this year, and Hanlan - who is drawing 7.0 fouls per 40 minutes (55th nationally) - needs to be able to exploit that and not just be content to shoot three-pointers. Particularly since he's made just 2-of-13 threes in the last two games. This year, he's shooting just 31.9% from beyond the arc and nearly 52% from two-point range. And yet he takes nearly the same amount of twos as threes. Hmmm. Either way, if he fails to attack the basket against UNC, this game won't even be close.
Marcus Paige. With a week off and a Boston College team coming to town that isn't exactly physically imposing, this feels like it has to be a "get right" game for Paige. And it probably needs to be. In the last four games, he's shot 6-of-28 from the three-point line (21.4%) and 11-of-24 from inside the arc (45.8%). In the first 12, he shot 47.4% from two and 40.5% from three. And he's not getting to the line as much anymore, either - just 1.8 attempts on average in the last five games compared to 5.9 a game in the first 11. Point being, teams are concentrating their defenses on him more and more, but he has to adjust. There's no other option for UNC. If there's a good sign, it's that Paige came alive late against Syracuse and scored 14 of his 17 points against Syracuse in the second half on 6-of-12 shooting (2-of-3 from three) compared to 1-of-5 (and 0-of-3) in the first half. And those 14 points were nearly more than he had the previous two games combined (16). So, there's that.
STATS ARE FOR LOSERS
Boston College has held three of its four January opponents so far to an effective field goal percentage of less than 50%. In its first 13 games, it did that just four times. … Boston College has posted a defensive efficiency in league play of 115.0 so far. Which, as you'd imagine, is last. And it would be the worst league-only defensive efficiency since Ken Pomeroy started tracking statistics in 2003. Though to be fair to Steve Donahue, it's not like BC has ever been a defensive juggernaut in the league - the best defensive finish under Al Skinner was ninth (out of 12 teams) in 2007. They finished 11th every other year. Donahue has just kept up that tradition. …Speaking of tradition, North Carolina's offensive efficiency rating in ACC play so far of 84.1 is not only last in the conference, but it's also on pace to obliterate UNC's previous league-only mark under Roy Williams set in 2010 (95.1). And since UNC's only been below 84.1 once this year (against Syracuse, but with three games, that drags the rating down), let's throw out an arbitrary rating like below 90.0. UNC's cracked the mark just once in league play (barely, a 90.6 against Wake) and has fallen below 90 four times already this season. The most times it's happened to a Williams-coached UNC team was eight in the 2010 season. It happened three times total in Williams' first six seasons (once in 2004, 2006 and 2008) and it's happened 25 times already in the last five seasons (including this one).
NARRATIVES
Boston College Win: ZOMG A WIN AT UNC MEANS SEASON SAVED, RIGHT?!?!?!?!?!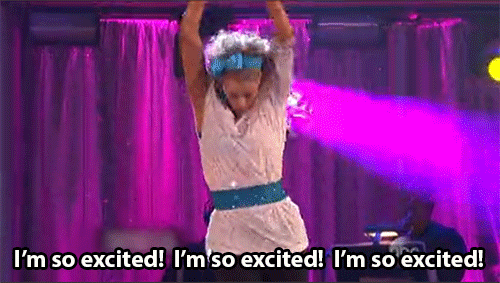 Boston College Loss: Look what you did, Boston College. Now Lee Trevino is upset.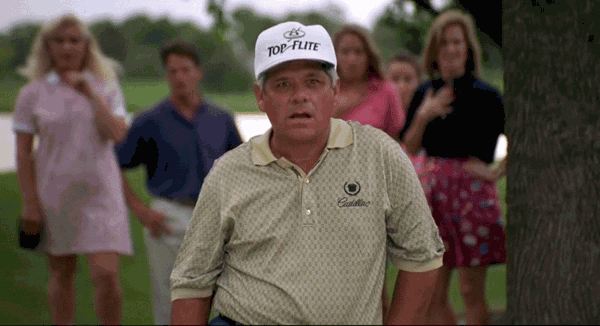 North Carolina Win: Well, you stopped the bleeding, Tar Heels!
North Carolina Loss: With everything that's been going on the last few weeks - and heck, even years - this is basically going to be UNC fan for awhile: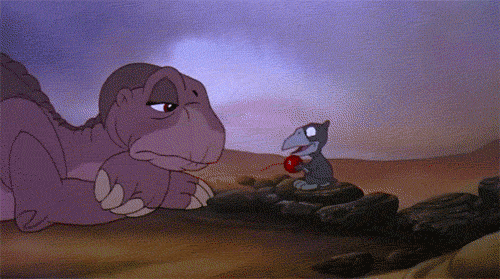 And also: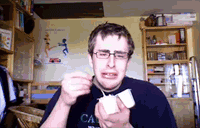 PREDICTION
North Carolina, 76-61. I wouldn't advise watching this one too closely. Think it might be ugly. Or maybe the UNC offense ignites once again, either way.
FLORIDA STATE (12-4, 3-1 ACC) AT VIRGINIA (12-5, 3-1 ACC)
Time: 12:00 p.m.
TV: ACC Network/TheACC.com
THE SKINNY
THE ANTICIPATION TO THIS EAGERLY-ANTICIPATED REMATCH HAS BEEN BUILDING FOR SO LONG I CAN BARELY STA-wait, what's that? These two teams played just two weeks ago?!?! Oh good grief, ACC scheduling. We're already having return games? Sigh. If you, casual ACC fan, saw the initial result between these two teams - a 62-50 Virginia win at Florida State - you might think typical Seminoles, struggling in a lower-possession game against a team that really defends in the halfcourt. Well, in the three games since, FSU has played two of the three teams that actually play at a slower tempo than Virginia and won both of them, plus a shellacking of Maryland. This FSU team seems to be as legit as it appeared to be heading into conference play before that Virginia loss made everyone doubt FSU. (Turns out Virginia is pretty good, though! WHO KNEW!)
It's a great sign, too, that FSU had such an efficient game against Miami in a very, very low-possession game (50). So low in fact that per Michael Rogner at Tomahawk Nation, there's not a lower total-possession game since possession data became available in the late 90s. Well, all righty then. But FSU averaged 1.63 points per possession in the second half, which is excellent, and did it against a very good Miami defense. As long as the Seminoles can limit their turnovers (a big "if"), they can beat almost anyone. And on the Virginia side of things, the Cavaliers couldn't miss against N.C. State last Saturday, then couldn't hit anything for about, oh, the first 36 minutes of the game at Cameron. Some of that had to due with Duke's defense, but plenty with Virginia just missing some close-in shots. Virginia hit just 31% of its two's against FSU in the first meeting, and won on account of its defense. So UVa is going to have to get better shots and run good sets on offense. As big an "if" as FSU not turning the ball over. (Almost.)
NAMES TO KNOW
Devon Bookert. Not a believer yet? Well, here is something: two of the top four players Booker's season to date is most similar to statistically, per Ken Pomeroy, are 2010 Iman Shumpert and 2009 Nolan Smith. It may take some time for Bookert - as it did for those two - but he's certainly showed flashes. The 6-3 sophomore point guard had one of his worst games of the season against Virginia, shooting 3-of-12 and adding two assists to two turnovers (just 2-of-9 from two). Since, he's shooting 12-of-21 (6-of-12 from two) against some pretty stout defenses. He's 6-of-8 from three in the last two games, but he started 5-of-9 in FSU's first three games, and he's been 5-of-29 in the games between. And his turnover rate is a little higher than it should be, but he's cutting back on those, too and he's shown a knack for getting steals. He needs to be good Devon at Virginia like he was at Miami (his 158 ORtg in Wednesday's game was his best of the season).
Joe Harris. He didn't play in the first meeting with Florida State, but that's not why I'm picking him. It seems like there's so much more talent around Harris this year - relatively speaking, anyway - that the Cavaliers still aren't quite sure how to use him yet. Maybe he's not sure, either. But he was a non-factor for far too long a time period in the Duke game, and that can't happen against good teams. Although, the fact that he didn't play against FSU and the Cavaliers still won handily would seem to argue against that, but whatever. He's often guarding the opponent's best player (within reason, as he found out after a brief stint trying to stay with Jabari Parker) and that no doubt uses some of his energy, but when he started being more aggressive late in the Duke game, things clicked offensively for the Cavaliers. Not. A. Coincidence.
STATS ARE FOR LOSERS
FSU started out ACC play hitting 5-of-25 threes in the first two games, and has hit 23-of-39 in the last two (but its two-point percentage has dropped from 45.1% to 40.9%). … The Seminoles have started out ACC games slowly and then closed strong, even in losses - the combined first-half scores in four league games has been 99-98 in favor of opponents. But int he second half, FSU has outscored opponents 150-121. Well then. … Somehow, Virginia's had seven worse performances this season in terms of offensive efficiency than it had at Duke, and Virginia's 105.8 rating was the third-highest Duke has allowed in a win this year. But Virginia can take some solace in the fact that it held Duke to its sixth-worst offensive outing of the year in terms of efficiency, not to mention that the Cavaliers had the highest free-throw rate of any team this year to lose to Duke (47.3; the only three higher free-throw rates were posted by Arizona, Clemson and Kansas in wins over Duke).
NARRATIVES
Florida State Win: After two weeks of stewing, the Seminoles FINALLY get to EXACT VENGEANCE!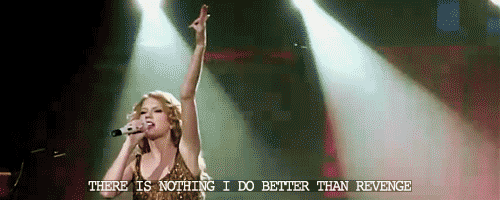 Florida State Loss: Sigh. Every time it seems like you're on the cusp of a breakout win…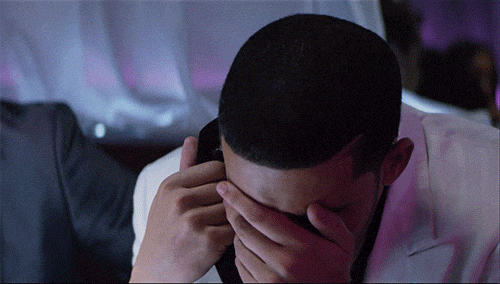 Virginia Win: Counting the Duke moral victory, this is like five in a row now, right? I GUESS VIRGINIA REALLY IS WHO WE THOUGHT THEY WERE! This team is so DANGEROUS!
Virginia Loss: Since most of the rest of the ACC will take any reason they can to dismiss Virginia - and to be fair, Cavaliers, it's because this team has hurt us before - this will turn into some sort of referendum on how the 'Hoos really aren't that good.
Count me out of that club, by the way, no matter which way this game turns out.
PREDICTION
Virginia, 68-61. I want to pick Florida State. But I am not to the point yet where I would trust the still very young Seminoles to win a game like this.
MIAMI (9-7, 1-3 ACC) AT GEORGIA TECH (10-7, 1-3 ACC)
Time: 2:00 p.m.
TV: RSN/ESPN3
THE SKINNY
Georgia Tech had the best offensive efficiency that Pitt has allowed all season….and lost by seven in a game that didn't even seem that close. It's partially because Georgia Tech is getting like no offensive rebounds in league play (four of its six lowest percentages all season have come in ACC play, and three of the lowest four). And it's partly because….how do I put this bluntly?….Georgia Tech doesn't shoot well. It just doesn't. By Georgia Tech standards, they've lit the world on the fire the last two games with consecutive 1.06 points per possession performances. But they've managed to just win a close one and lose one, because they don't get to the line, don't make three-pointers all that well and turn it over at the worst possible times. That sounds like a recipe for disaster against a Miami team that is as patient as they come, and as defensively sound as they come, too. Miami just cannot score. Georgia Tech hasn't been very good defensively in league play so far, but to be fair, they've faced some of the best offenses in the league too. So….#QuestFor40?
NAMES TO KNOW
Donnavan Kirk. It'd be a pretty close call as to whose jumper looks worse, N.C. State's Ralston Turner or Kirk's, but I might give Kirk the slight edge there. Somehow, though, he made 9-of-12 shots against FSU in the loss, including 6-of-8 two-pointers and 3-of-4 threes on his way to 21 points. He added five rebounds, a steal and four blocks. And since his team lost in spite of his effort, that dropped Miami's record to 6-2 in games where he posts an ORtg over 100. Certainly not a bad thing for the Canes though that Kirk has had his two best ORtg's of the season in the last two games, averaging 14 points on 12-of-17 shooting in that span. No but seriously, Miami needs all the offense it can get.
Daniel Miller. Where are you, buddy? Do your guards know that you exist, you, a seven-foot defensive presence who is pretty good on offense, too? If you count a turnover as an offensive touch, then Daniel Miller went nearly 11 minutes of second-half game action against Pitt without a significant touch (he had one tip-in in that span). During Georgia Tech's comeback attempt in the final five minutes or so, he had six points in about a 30-second span at around the five-minute mark and then didn't take a shot again. Just….sigh. HE LEADS THE TEAM IN ORtg AND IS 160TH IN THE FREAKING COUNTRY AND SHOOTS NEARLY 61% eFG AND ONLY TWO PLAYERS ON THAT ROSTER FINISH A LOWER PERCENTAGE OF POSSESSIONS WHEN THEY'RE ON THE COURT.
STATS ARE FOR LOSERS
In spite of forcing Pitt into its third-highest turnover rate of the season, Georgia Tech is still dead last in the ACC in terms of defensive turnover percentage. … As an extension of that Daniel Miller/Georgia Tech possessions stat, to switch it to percentage of shots, Miller is still third-to-last but the top two are Stacey Poole, Jr. and Solomon Poole. Those two also have two of the worst six ORtg's on the team (of the 12 Pomeroy lists). Neither plays a ton, but, I mean, sheesh. And in third is Chris Bolden, who has the third-worst ORtg (75.8). I'm going to rant again. … Miami's average tempo is 59.5 possessions a game - dead last nationally - but in two of the last three games, the Hurricanes have taken slow to new heights by averaging 49.5 (!!!) possessions against Syracuse and Florida State. Since Pomeroy has been tracking stats, Miami has not had a game where the total possessions were under 54. … As good as Miami's defense has been this year, the top two offensive performances against it this season have been FSU at No. 1 (a 124.8)….and Georgia Southern (119.4). Only three other teams all season have cracked 100.
NARRATIVES
Miami Win: *checks score* Wait, Miami won ANOTHER ACC road game? How does the Tilde keep doing this?
Miami Loss: None of this really matters anyway because: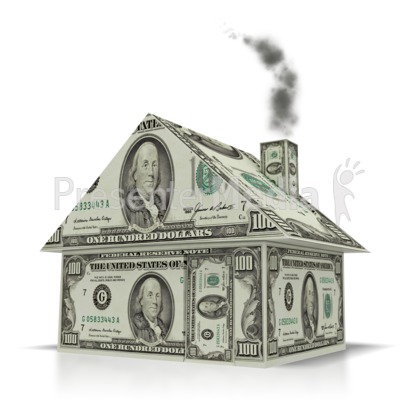 Georgia Tech Win: Um, great job!
Georgia Tech Loss: 
PREDICTION
Georgia Tech, 58-51. I….guess? The Yellow Jackets did have a nice effort at home earlier this week against a very good Pitt team, so, yeah.
 N.C. STATE (11-6, 1-3 ACC) AT NO. 23 DUKE (13-4, 2-2 ACC)
Time: 2:00 p.m.
TV: CBS
THE SKINNY
N.C. State's gotta make shots! Or, perhaps more accurately, gotta run an offense! In the first half on Wednesday, Wake Forest stayed in a man-to-man - as Duke is going to do almost assuredly, and exclusively, by the way - and N.C. State's offense was excellent, shooting nearly 52% (and attempting just four three-pointers, making two) on its way to 43 points and posting a 58.8% offensive rebounding percentage. In the second half against Wake's zone, N.C. State shot 29.2% and had 26 points, attempting over a third of its shots from three and getting just four offensive rebounds (21.1%). Yes, part of this was N.C. State's zone problems. Duke is not likely to play a zone, although who knows? Mike Krzyzewski used hockey-line substitutions this week already, and Duke has played SOME zone, albeit sparingly. Duke will have to figure out a way to stop N.C. State without going zone, and it's not all that complicated, in theory - shut down T.J. Warren. Easier said than done, naturally, especially for this Duke team that is getting better defensively but is still a far cry from a vintage Duke defense. In the first half at Wake, Warren was 6-of-12 and his teammates were 10-of-19. In the second, Warren was 2-for-4 and his teammates were 5-of-20. If Duke finds a player who's able to disrupt Warren, someone else will have to step up for N.C. State. It's not likely, though, and it remains to be seen if Duke has anyone capable of giving Warren trouble. Probably Rodney Hood, who did a nice job on Joe Harris, but Warren is a different animal. And yes, Duke did the whole 5-for-5 substitution thing. I do think that Duke will still substitute more liberally than it did, but it remains to be seen how long that will last, and it will not likely be another 5-for-5.
NAMES TO KNOW
Cat Barber. Everyone knew that it wasn't going to be an easy transition for N.C. State's freshman point guard into ACC play. Mostly because it rarely is, and if it is easy at first, it gets harder later. Freshman wall, and all. But this is….yeah, it's not good. In the last six games, including a loss to Missouri and a close win over UNCG, plus the first four ACC games, Barber is shooting 1-of-9 (11.1%) from three and 11-of-44 (25%) from two. And 12-of-53 overall. Eesh.. He is drawing a ton of fouls - 5.2 per 40 minus played, while only being called for 2.7 per 40 minutes. Everyone goes through slumps, even upperclassmen. But Barber is still adjusting to defenses on this level and he's got to learn which shots are smart and which aren't, when to take and when to pass out when he's driving. He'll get there, but right now, at this point in time, he's hurting the N.C. State offense. And if Wednesday was any indication, Tyler Lewis will be too sick to relieve him. (Mark Gottfried wasn't playing him even when he wasn't sick, but still.) And now, his team faces a game that it really needs to win at Cameron Indoor Stadium. Lewis shined in this moment as a freshman last year; will Barber?
Quinn Cook. We know Duke's expressive junior point guard is good at shoving his teammates. And we also know that he's usually very good at basketball. Cook had 22 points in Duke's loss at Notre Dame - in the three games since, he has 28 points combined and in the last two games, he's shot 5-of-21 from the field (2-of-11 from two-point range). The other issue, of course, is Cook's defense. A lot of times in the last year or so, when a highly-touted opposing point guard has come to Cameron, Cook has seem to take his mere presence as an insult and seek to destroy him. Those are the games where Cook is at his best, particularly on the defensive end. He can take an opponent's heart - or, at least, we've seen that in the past. But not this year. The bigger concern than his inability to play good on-the-ball defense is that he has at least three fouls in every Duke loss this year - 15 in four games, compared to 17 in the other 13 games combined. Barber has been up and down all season, but we all know how quick he is, and if Cook lets him get some early confidence, the Wolfpack could be a problem.
STATS ARE FOR LOSERS
Duke is 2-2 in its last four games - all ACC games - but after the first three "quarters" (self-explanatory, people) in three of the four (not counting Georgia Tech), Duke has led by an average of 8.3 points. Notre Dame, Clemson and Virginia combined to outscore Duke 71-43 over the last "quarter" of those games; the worst was Clemson, which closed on a 24-9 run in the final quarter, and Virginia very nearly snuck out of Cameron with a win after "winning" the fourth, 24-17. … N.C. State was shooting 76.7% from the foul line in ACC play entering the Wake Forest game, when it shot 21-of-31 (67.7%). … The most similar statistical season to Cat Barber's season right now, per Ken Pom, is….Ryan Harrow in 2011. WELP. … N.C. State is second in the nation in percentage of points scored from two-point range (63.1%) behind just one team….North Carolina (63.3%). I think this is one stat that neither school necessarily wants to be ahead of the other, but just a hunch on my part.
NARRATIVES
N.C. State Win: 
N.C. State Loss: Two straight losses to Big 4 opponents? Oh well, State fans knew this was going to be a long year. They'll be fine. Once they're dead inside.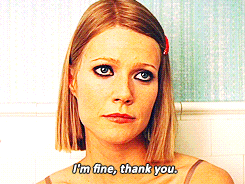 Duke Win: Wow, two ACC wins in a row, Duke! CONGRATULATIONS!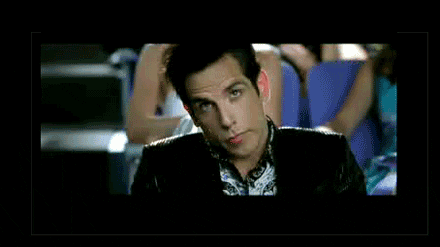 Duke Loss: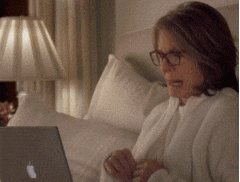 PREDICTION
Duke, 77-67. I see…a late N.C. State run making this a game at the end. And that's probably because I've seen a number of teams make late-game runs against Duke recently, but either way.
WAKE FOREST (12-5, 2-2 ACC) AT CLEMSON (12-4, 3-1 ACC)
Time: 4:00 p.m.
TV: ACC Network/TheACC.com
THE SKINNY
It's no secret that Wake Forest really needs a road win. Like, really badly. To the point where the Wake Forest players weren't even all that excited after beating N.C. State on Wednesday. They were excited, yes, and happy about the win. But they've won games like this before, only for it to turn into….well, nothing. And so the Deacs understand how badly they need to win a game like this one, one that's certainly winnable. And, also loseable. Clemson, meanwhile, is going to have to win quite a few in a row before anyone believes in the Tigers. Mostly because, as we all understand, nowadays, the rules suggest that one team has to score more points than another to win a basketball game. And so Clemson has to score points consistently. As the Tigers showed from FSU to Duke, and then Duke to Virginia Tech, its offensive production can vary wildly depending on opponent. But the defense usually shows up. Clemson's going to have to adjust to the way the game is being officiated, however, and not let Wake Forest just parade to the free-throw line endlessly. Wake, meanwhile, needs to avoid turning it over and play good defense. And the making shots thing was a good strategy. The 60% eFG against N.C. State was its best of the season.
NAMES TO KNOW
Tyler Cavanaugh. Every time I see Tyler Cavanaugh play basketball, I think about his game at Clemson last year. Every. Time. His minutes in that game were simply stunning. Wake Forest lost 60-44, and as the margin grew and grew, Cavanaugh - a freshman last year, obviously - continued to take shots. And miss shots. He took 12 shots in 21 minutes of game action, and he made one. It was the 12th one. He was 1-of-12 shooting, and will I soon forget the excited fist-pump when he made that shot? No. No I will not. To be fair to Cavanaugh, that did cut Clemson's deficit to 13 points with 6:47 to go, so it wasn't like he was excited over nothing. But that's one of those performances and games that you're simultaneously glad you witnessed and also disgusted at yourself for watching. Anyway, if that game isn't the Bzdelik road game era in a nutshell, I don't know what is. And also, K.J. McDaniel did this to him. Rough night. But, you know what? Tyler never stopped shooting. And I respect that. Oh, for actual analysis of Cavanaugh this year, yes, he's still shooting. And fouling. He picked up four fouls in 16 minutes against N.C. State, but did hit his first few shots (he was 3-of-4 from three) AND turned it over three times. You look at a stat line like that, and you think to yourself, "I just got Cavanaugh'd." We all did.
Adonis Filer. The sophomore guard's numbers are slightly up across the board this year, but he's playing a lower percentage of Clemson's minutes (he played about half of Clemson's minutes last year, 38.1% this year). His three-point percentage, though, is up to 44.4% from 31.2% last year, and his assist rate is up as well. His minutes have really fluctuated from game to game - he averaged 18.5 in Clemson's first two games this year and 10.3 in the next three, and so on. It's about like that. But he played a total of 32 minutes in three Clemson losses this year and in all four of the Tigers' losses, he's shot a combined 2-of-18 from the field. Against Duke, he wasn't much better - 10 minutes, 1-of-1 shooting but three turnovers and a foul. But he bounced back at Virginia Tech with his best ORtg since November 13, making 3-of-5 shots (2-of-2 threes), and his nine points against the Hokies were his most against a BCS-conference team this year (and second-most against anyone). Last year against Wake, he had 13 points on 4-of-6 shooting in 26 minutes, and that's what he needs to be for Clemson - a spark off the bench rather than a liability.
STATS ARE FOR LOSERS
Clemson already has as many home wins this season (eight) as it did all of last season. The Tigers are 8-1 at home so far compared to 8-7 last season. … Still, Littlejohn has lost some of its allure. From 2007-11, Clemson was 72-13 at home, but that dropped to 19-12 in the 2012 and 2013 seasons. … Wake's offensive efficiency at Clemson last year - a paltry 72.3 - was its worst rating of all of last season. Fear not, though! It's not the worst of the Jeff Bzdelik era! That honor (so to speak) belongs to the 2011 Deacons, which posted a 54.6 at Georgia Tech in January of that season. Wake has five ratings worse than that 72.3 in the Bzdelik era, and it had just two such ratings from 2003-10. … Last year's trip to Clemson for the Deacs was disastrous in another sense - they had an effective field goal percentage of 26.2% in that game. That's by far the lowest in the past decade of any Wake team. … In Clemson's first two ACC games this year, it was outscored 78-56 in the second half after outscoring opponents 47-38 in the first half. But in the last two games, Clemson has outscored opponents 72-47 in the second half compared to being outscored 61-56 in the first half. … Clemson's ORtg of 101.7 at Virginia Tech was its lowest in a win this season so far.
NARRATIVES
Wake Forest Win: I'm sorry, I"ll have to verify…..is this an…..ACC road win? For Wake Forest?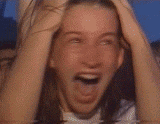 Wake Forest Loss: Well, this looks familiar.
Clemson Win: All right, Clemson. I see you. Three straight.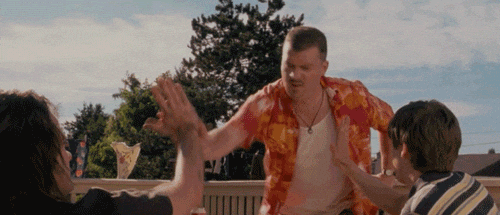 Clemson Loss: You beat Duke, and now…this? Really, Clemson?
PREDICTION
Clemson, 68-56. No offense to Wake Forest, but I just don't think this is the road game it is going to win.
NO. 22 PITTSBURGH (16-1, 4-0 ACC) AT NO. 2 SYRACUSE (17-0, 4-0 ACC)
Time: 4:00 p.m.
TV: ESPN/WatchESPN
THE SKINNY
Oh hello, two best teams in the ACC that just happen to be from the Big East. I swear, this is all the New York media's doing somehow. Not really. Though I don't quite know how to feel about it. So the way I feel about it is make all the snarky comments you want - WE STILL HAVE TWO REALLY GOOD TEAMS IN THIS LEAGUE, SO THERE! TAKE THAT, SNARKY ANTI-ACC PEOPLE! Pittsburgh still has yet to play a team in Ken Pom's top 20, and has just one Ken Pom top-50 win, so there's a lot we still have to learn about the Panthers. Syracuse already has four top-50 wins, and the Orange have looked excellent. The two teams split two meetings lsat year, but neither roster looks all that similar to last year's. Here's what the ACC could really use, since these two are the torchbearers - a good game. Last year, Pitt dominated the offensive glass in both meetings but Syracuse went crazy from three in the Big East Tournament game, winning by three points. This year's Pitt team, though, is much less offensively-challenged than last year's, although not quite as defensively stout. Syracuse is going to have to keep Pitt off the glass AND make Pitt beat them with three-pointers. Pitt is going to have to keep playing as well on offense as it has been and work for good shots, not just jack up bad ones. The Panthers have to value each possession in this one.
NAMES TO KNOW
James Robinson. There are two point guards you should know in this game. Nope, not just Tyler Ennis. Robinson has been excellent for Pitt this year as a sophomore, with a team-high 133.7 ORtg (also 19th in the country). His true shooting percentage, per Ken Pom, is up nearly 10 percentage points from last season, his assist rate is up slightly and his turnover rate is waaaaay down. He leads the nation in assist-turnover ratio, actually (5.33). What else can you ask out of a point guard? Evidently, his head coach Jamie Dixon thinks highly enough of him to ask him to call plays every now and then. Dixon was effusive in his praise for Robinson after the Georgia Tech game; Robinson stepped up in the first game without sixth man Durand Johnson and had a season-high 16 points against Georgia Tech in 34 minutes. He also had five assists to one turnover, and in the last six games, he has just four total turnovers (to 23 assists). Syracuse can be a tough nut to crack, though - last year as a freshman, he had five assists in two games against Syracuse to five turnovers, adding 12 points and four fouls on 3-of-7 shooting. Syracuse is going to limit Pitt's possessions, and if one of the nation's most efficient offenses is going to keep humming along against the 'Cuse zone, Robinson's going to need to play well.
C.J. Fair. It's Fair to say (get it?????) that C.J. might be getting a little tired. Just a little bit. And I say that because he's playing 90.4% of Syracuse's minutes this year. But thankfully for both he and Syracuse, the Orange had four days off this week to rest after the win at Boston College. In spite of his relatively inefficient numbers (relative compared to the field), he made Pomeroy's kPOY watch list this year, and Pomeroy explains why here. He's not shooting poorly by any stretch, but he's down a tick below 50% from two-point range and after a 46.9% shooting season a year ago from three, he's down to 27.1 percent this year. But he's ending nearly 27% of Syracuse's possessions, which is insane, and taking nearly 29% of shots when he's on the court. Numbers don't really do Fair justice (one might say they're……unFair?), but he's hit double figures in all but one game this season, defends without fouling, rebounds, blocks shots sometimes…he can do it all. Though perhaps it's not a coincidence that his lowest ORtg in ACC play came at Boston College, a 96, and the Eagles were in that game for a long longer than anyone expected.
STATS ARE FOR LOSERS
Pittsburgh has an assist on 63.7% of their made field goals this year, which is seventh-most in the country, and Syracuse's opponents have had assists on 64.6% of their field goals, fourth-most. … Syracuse's opponents score 36.9% of their points from the three-point line and 43.7% from two-point range, while Pitt's offense scores just 18.7% of its points from three and 58% of its points from two. … Speaking of the kPOY watch, Pitt's Lamar Patterson made that list as well. He had his worst ORtg of the year at Georgia Tech (an 80), and it was just the fourth time this season he's been below 100. … In the third "quarter" of games this year coming out of halftime, Pitt has outscored ACC opponents 98-67 as the Panthers slowly start to put the vice grip of death on them. … Maybe it's time to chalk up that Cincinnati game to a fluke of bad shooting (34.3% eFG). Pitt seemingly has a game like that every now and then, but it's only shot below that mark four times in the last 10 seasons. … Speaking of shooting, Syracuse has had two of its three worst shooting performances from an eFG% standpoint in ACC play (a 38.3% against UNC, second-worst, and 39.4% against Miami, third-worst). The Miami and UNC games were also Syracuse's two worst performances from an offensive efficiency standpoint (in that order). …. Just eight of Syracuse's games this year have been over 65 total possessions. The Orange are 343rd nationally in adjusted tempo (62.4 possessions); the national average is 67.6. Virginia fans have to be wondering why no one hates to watch Syracuse play at this point.
NARRATIVES
Pittsburgh Win: 
Pittsburgh Loss: STRENGTH OF SCHEDULE STRENGTH OF SCHEDULE STRENGTH OF SCHEDULE SEE JAMIE DIXON THIS IS WHY YOU SHOULD PLAY TOUGHER TEAMS IN THE NON-CONFERENCE
Syracuse Win: 
Syracuse Loss: 
PREDICTION
Syracuse, 75-69. I like Pitt a lot, but I don't think their schedule has adequately prepared them for a game like this just yet. Still think they'll give the Orange all they can handle.
SUNDAY
VIRGINIA TECH (8-8, 1-3 ACC) AT NOTRE DAME (10-7, 1-3 ACC)
Time: 6:00 p.m.
TV: ESPNU/WatchESPN
THE SKINNY
If Notre Dame thinks that Virginia Tech will just waltz into their gym and leave willingly with a loss, then the Irish don't remember what it was like when these two teams shared the same conference less than 10 years ago! Oh, expansion. Okay, but in all seriousness, neither one of these teams has all that much to feel good about right now. Except in Notre Dame's case, its foreseeable basketball future isn't a bleak pit of despair. Basically, the only thing Virginia Tech does well on offense is not turn the ball over. The Hokies hit threes occasionally, but they don't hit two-pointers - in league play, they are hitting 40.2% of their two-pointers. That is…woof. Now, Notre Dame's defense isn't all that great. But when you look up "self-check" in the dictionary, you might find this team cited as an example. It's not that their offense is bad, it's just that they don't have the kinds of players to run a successful offense at this level. Unless they get hot from three. So, there's that. But anyway, Notre Dame has more to worry about with the Hokie defense, which has made things difficult for opponents around the basket especially. They play good defense without fouling and don't let opponents get second looks. Notre Dame has been ice cold from three-point range the last three games or so, and if they get in an extended drought, even at home, they could be in trouble. This is a game that, needless to say, Notre Dame absolutely has to have. Virginia Tech is seriously not going to roll over and play dead, and the Irish need to snap this three-game losing streak badly.
NAMES TO KNOW
Ben Emelogu. I think I will always remember the freshman guard for attending ACC media day this year, the collected media scratching our heads and wondering why and then hearing he had been named one of the team captains. It was seriously one of the more bizarre things I've seen at an event like that, where I've only seen one other freshman in attendance before now, and that was the delightful Patrick Heckmann of Boston College. (No seriously, he was great.) Not a good omen for you, Ben, seeing as Patrick has been buried on the bench. But I digress. Emelogu has been impressive at times this season, but he missed three games just as he was hitting his stride with a hamstring injury. He's managed to score at least eight points in every ACC game so far, but he's gone ice cold from three - relatively speaking, anyway. He's hit 6-of-23 three-pointers in four ACC games (he was 18-of-40 in all other games) and just 8-of-19 from inside the arc. After a one-assist, seven-turnover game against VCU though, he's settled own and has 16 assists to four turnovers in the five games since. He has to score and be efficient for the Hokies to win. Not fair to put that burden on he and the other two freshmen, but particularly with Jarell Eddie struggling, it's just the way it is.
Demetrius Jackson. Notre Dame doesn't play a lot of guys, and particularly so without Jerian Grant. So the main guys have had to step up and do more, and for the most part, they have - Eric Atkins, Garrick Sherman and Pat Connaughton have elevated their games. But Jackson, a freshman guard, hasn't quite been able to do that yet. He started the year off very well, scoring nine or more points in five of his first 10 games. Then he maybe hit that freshman wall. In the last seven games starting with that one, he has shot 6-of-17 from two-point range and 2-of-12 from three. (He was 12-of-22 from two and 13-of-26 from three before that.) In his last three games, he's shooting a little better, but is just 2-of-4 from the foul line and went two games without attempting a foul shot; he had 11 straight attempting at least one. On a team where no one else can get to the line and Mike Brey needs to play everyone he can, they need more out of Jackson, who has also been in foul trouble in five of Notre Dame's six losses so far this year.
STATS ARE FOR LOSERS
The Hokies haven't been this bad on offense since….well, yes, since Seth Greenberg was there, but EARLY in the Greenberg era, like 2004 early. The Hokies were 177th nationally in offensive efficiency, but still were barely under 100 with a 99.9 rating. That team only had one player with an ORtg over 100. ONE! And it wasn't Zabian Dowdell or Jamon Gordon! Weird. (Yes, both were on that team.) Anyway, this year's team has a 99.6 rating so far and - no disrespect to the Hokie freshmen - probably don't have a freshman version of Dowdell or Gordon on the roster. … Notre Dame made 6-of-12 three-pointers and 24-of-45 two's in its ACC-opening win over Duke. In the three games since, it has shot 20-of-70  from three and 59-of-116 from two. So basically, Notre Dame took about 79% of its shots against Duke from inside the arc, but since, that has dropped to 62%. Even though it is shooting 28.7% from three. Okay then. … This game will match up the worst free-throw shooting team in league games only in Virginia Tech (47.3% (!!!)) against the worst free-throw "defense" team in league play in Notre Dame (75.8%). … Credit Tech Hoops for this (and for making me laugh repeatedly while reading this), but Virginia Tech has only had a losing record at home once in the 50-plus years at Cassell Coliseum. They're 7-5 right now, and there are six more home games to go. Um, welp.
NARRATIVES
Virginia Tech Win: Fun with ACC transitive: Virginia Tech beats Notre Dame. UNCG beat Virginia Tech, as did USC Upstate. Notre Dame beat Duke. Ergo, UNCG and USC Upstate > Duke. Makes sense to me!
Virginia Tech Loss: Basically everyone involved with Virginia Tech basketball right now: Notre Dame Win: So it's all fixed for the Irish now, yes?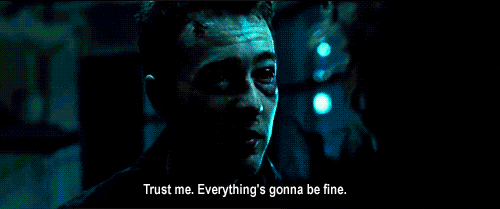 Notre Dame Loss: 
PREDICTION
Notre Dame, 73-60. This game will be notable in that it will be the first time the Hokies crack 60 points in ACC play. GO CRAZY, BLACKSBURG!
Last Week:

8-6 (8-6 ACC)
Overall:

25-15 (17-11 ACC)