Friday, January 31, 2014 10:52am
Saturday
MARYLAND (12-9, 4-4 ACC) AT VIRGINIA TECH (8-12, 1-7 ACC)
Time: 12:00 p.m.
TV: ACC Network/ESPN3
THE SKINNY
 Um…ew? Is that sufficient? No? Are we sure? Okay. Well, Virginia Tech has lost seven straight games. And the Hokies couldn't even score on BOSTON COLLEGE. Maryland, meanwhile, snapped a three-game losing streak by barely hanging on to beat Miami in spite of leading 69-59 with 2:32 to go. And let Miami post its best offensive efficiency since December 30 in the process, on 60% eFG. (Gross.) So…basically, Maryland's going to have to keep Virginia Tech off the foul line and guard the three, I guess. And not get all turnover-ish. That's my expert analysis. And Virginia Tech, if you came somehow stop this streak of awful basketball, good on you.
NAMES TO KNOW
Nick Faust. He's the type of player who can win a game for Maryland….and for Maryland's opponent. Sometimes, seemingly, he's both in the same game. Against Miami, he was 2-of-7 shooting for six points and had two assists to three turnovers. He has six turnovers in the last two games and has made just 6-of-23 threes in the last four games (8-of-30 in the last six), but nothing gets a shooter down, right? He did have his second-worst ORtg this season in a Maryland win (69), so they overcame his struggles. But the fact that he's ended at least 22% of Maryland's possessions while on the court in three of the last four games is not a good thing.
Ben Emelogu. Why not, right? The Hokies are going to have to look to the future, and Emelogu is part of that. After missing two games, he's been back for two now and picked a bad time to hit a shooting slump. And by "bad time", I mean basically all of ACC play. He's shooting 21-of-65 in league play so far (32.3%) and 5-of-17 in the last two games since his return. He was shooting 44.9% before ACC play began, for context. And his 72 ORtg against an awful Boston College defense on Wednesday was his worst in league play. Welp.
STATS ARE FOR LOSERS
Virginia Tech's offensive efficiency against Boston College of 86.3 was the worst by a D-I BC opponent this year (next-worst was a 95.6). … Speaking of the VT offense, in its last two games it has had its two worst eFG% performances (37.7% against Boston College, 36.9% against Virginia) of the year to date. … Maryland, meanwhile, has allowed its two highest free-throw rates of the year in the last two games (a 95.9 to Pitt in a loss and a 63.6 to Miami in a win). Miami's 63.6 free-throw rate was over 11 percentage points higher than its previous highest (a 52.0 against UNC). … Maryland let Miami score 42 second-half points. Miami hadn't even cracked 56 points in the previous four games prior to that, for some perspective. And Miami's last two second-half scores COMBINED equaled 51. So, um, that's not very good, Maryland.
NARRATIVES
Maryland Win: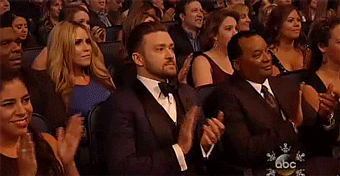 Maryland Loss: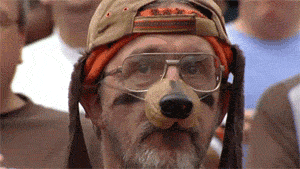 Virginia Tech Win: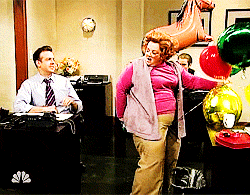 Virginia Tech Loss: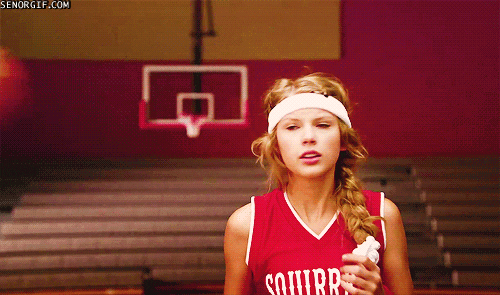 PREDICTION
Maryland, 71-59. That's about all I've got on this one. I fear I've already said too much.
BOSTON COLLEGE (6-14, 2-5 ACC) AT NOTRE DAME (11-10, 2-6 ACC)
Time: 12:00 p.m.
TV: ACC Network/TheACC.com
THE SKINNY
Notre Dame is on its worst skid - losing six of seven games - since 2009, when it lost seven straight. It still finished 21-15 that year. If it wants to right that ship, it'll have to win this one - Ken Pomeroy favors the Irish in four more games this year, and this is Notre Dame's greatest chance (81%). But Boston College is on a roll! Kind of. Not really. The Eagles are playing better, but they've still lost three of five, in spite of playing Syracuse and UNC tough at times, with the only two wins over Virginia Tech. And speaking of Ken Pom, he has Boston College favored to lose EVERY one of its remaining games. If it did that, it would be 6-25 (.194 winning percentage). Which would be its worst winning percentage since (scans record book) OH EVER. EVER. OF ALL TIME. GOOD GRIEF. Boston College isn't likely to lose its remaining games, so good news there. Okay, so to basketball. These are two of the worst defenses in the league and two pretty good offenses. Both are playing for….what are they playing for again? Pride? Okay then. Both of these teams also like to shoot threes, but only one is good at it. At least, right now. (That team is Boston College, in case you were wondering.) Of course, Boston College attempting 37 threes against Virginia Tech compared to just 17 threes is honestly kind of gross. I don't even care that they made 14 threes. Seriously? And Ryan Anderson attempts half ON HIS OWN? YOU'RE A DIVISION-I BASKETBALL TEAM! Sigh.
NAMES TO KNOW
Olivier Hanlan. Remember him? Last year's ACC Rookie of the Year? No? Well, he's still pretty good, in spite of how awful his team is. And he's really starting to feel it, especially as a shooter - he's made 4-of-8 threes in the last two games (he made 8-of-28 threes in the previous five ACC games). The ideal situation for Hanlan is that he can get to the basket AND make threes, but that hasn't really happened much. In the three games before this last two-game stretch, he made 3-of-17 threes and 7-of-14 twos, and he averaged 8.0 free-throw attempts a game. He's averaged just 3.5 in the last two, and he didn't even attempt a two-pointer against Virginia Tech. Let's be honest - Hanlan can get some assists, but that's not his specialty. He needs to avoid turnovers (he has four assists and one turnover in the last two games) and, you know, make shots. The shot-making thing. Do that.
Garrick Sherman. The Shermanator struggled against Virginia, but he shouldn't feel too bad. Virginia's defense is pretty good. Sherman has been just about the only bright spot for the Irish during this skid, but that wasn't true against Virginia. But here's the thing - he will be going up against a front line for the first time since arguably the Duke game that he has a decided advantage against. (Caveat: Duke wasn't playing Marshall Plumlee very much at the time, and Amile Jefferson was not playing well.) Boston College without Dennis Clifford is basically either a natural 4 in Ryan Anderson trying to play the 5, or…no, that's basically it. Some of Eddie Odio at the 5. Sherman should have a much easier time going up against Anderson and trying to score, and he could take over the game. Could.
STATS ARE FOR LOSERS
Notre Dame continues to confound with its attempted reliance on a three-pointer that isn't falling. The Irish have hit 45-of-154 threes (29.2%) in their last seven games compared to 130-of-257 two's (50.6%) and yet have still attempted over 37% of their field goals from three. It got better for just one game - at Wake, that number fell to 26.2% - but in this stretch where the Irish have lost six of seven, they've taken at least 34% of their shots from three in every other game. And after the Wake game, it went back up again against Virginia to 38.3%. … Boston College had its lowest offensive efficiency in a win this year (101.1) BECAUSE THE EAGLETS WON WITH DEFENSE! I may or may not feel that Virginia Tech's offense is a bit of a self-check, but hey. STILL COUNTS! … Virginia Tech averaged just 0.87 points per possession. It was only the FOURTH TIME all year that Boston College's defense held an opponent under a point per possession, and one of those times was…also against Virginia Tech. The season low was 0.79 allowed to Division-II Philadelphia. Sacred Heart averaged 0.96 points per possession in a Boston College win. So that's six wins, four times holding opponents under a point per possession. Hmm. SENSING A TREND GUYS!
NARRATIVES
Boston College Win: Um….great?
Boston College Loss: 
Notre Dame Win: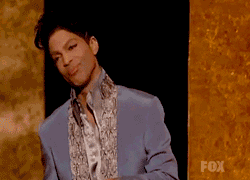 Notre Dame Loss: PREDICTION
Notre Dame, 81-74. ALL OF THE POINTS! ALL OF THEM!
GEORGIA TECH (11-10, 2-6 ACC) AT WAKE FOREST (14-7, 4-4 ACC)
Time: 12:00 p.m.
TV: RSN/ESPN3
THE SKINNY
Well, Wake Forest still has something to play for, and the game is at home. But five of Georgia Tech's 15 ACC wins prior to this season (in the 2011-13 seasons) were against Wake Forest. And Georgia Tech didn't always have anything to play for then, either. Of course, neither did Wake Forest. But I digress. Wake has just two home games in its next six ACC games, and if it wants to make a push for postseason play, it has to start now. The Deacs still don't have a bad loss this year. This would certainly qualify. In conference play only particularly, these teams have been decidedly mediocre to bad statistically. Basically, Georgia Tech is going to have to remember that the worst defense is a heinous offense. Bad shots = turnovers. Why make anything easier for Wake? And in the halfcourt, Georgia Tech is going to have to defend like it at times has shown it's capable of doing. Wake, meanwhile, HAS to make sure Georgia Tech doesn't get going on the offensive glass, particularly if the Deacs decide zoning the derpy Yellow Jacket offense is the way to go. I mean, basically Wake has to not screw this one up too much, pending Georgia Tech catching fire. (Not literally.)
NAMES TO KNOW
Marcus Georges-Hunt. Georgia Tech might have lost Robert Carter, Jr. (likely for the season), but it still has another good sophomore in Georges-Hunt. And he's starting to put some nice games together here. All for naught, perhaps, but hey. It's something. He's averaged 15 points over the last two games on 8-of-21 shooting (0-of-4 from three) but has attempted 20 free throws (10 in each game). The fact that Georgia Tech now has two guards who can drive to the basket and create their own shots is a good thing, especially when both can draw fouls. (Daniel Miller read the previous sentence and wept quietly to himself.)  But seriously, it's a better alternative than the Georgia Tech guards running out the shot clock at the end of regulation and shooting an airball, right? What, too soon? Anyway, he seems to like playing the Deacs (although until this year, who hasn't, really?), averaging 14 points in two wins over them last year on 10-of-17 shooting (4-of-7 from three). Honestly, I'm running out of positives for Georgia Tech here. But he did shoot 5-of-9 against UNC, his best percentage performance since the Jackets' loss at Duke. So there's that. Plus the free throws. Did I mention the free throws? I did? Welp.
Devin Thomas. Lost in the shuffle of Codi Miller-McIntyre's foul trouble and Travis McKie's journey on the Struggle Bus was Devin Thomas being kind of ineffective against Syracuse - overall, anyway. He finished with 12 points and was one of only two Deacs in double figures (the other was McKie, so that should be an indicator) and he was 4-of-9 shooting, had just five rebounds, three fouls and four turnovers. (He did have three assists, a steal and a block.) But covering that game in person, it was clear that Thomas struggled with Syracuse's length. (When they say Syracuse's players have a lot of length, this isn't Jay Bilas draft talk. This is REAL. Like, Inspector Gadget-arms long.) In two games against Georgia Tech last year, Thomas rebounded well (averaging 12.5 over the two games) but turned it over 10 times. Georgia Tech can make life difficult for opponents inside the arc and on the glass - particularly the offensive glass - and Thomas' offensive rebounding percentage is down from last year (from 11.0 to 8.9 - the horror!), as is his block percentage (from 5.2 to 3.0). Anyway, he'll get there. But Wake could use a good game out of him.
STATS ARE FOR LOSERS
This is as close to .500 as Georgia Tech has been since 2012 during the regular season. And not in a good way. (Unless you want to count its final record last year of 16-15, which I don't. That wasn't during the regular season, jerks.) … Georgia Tech's Chris Bolden, no doubt motivated by the Twitter critiques from Austin Johnson, has had two of his four best ORtg performances…well….ever in the last three games. He posted a career-high 191 against Boston College, but his 152 against UNC was his second-highest this season. Mostly because he didn't miss a lot of shots. He didn't take a lot either, but let's not get picky. And he only has one turnover in the last five games! That's…good! … Somehow, UNC turned it over just six times in the win at Georgia Tech and it wasn't the lowest turnover percentage Georgia Tech has allowed this year (8.7%). No, both Maryland (8.6%) and Boston College (6.9%) have been lower. … Speaking of turnover percentage, Wake's 12.3% was its lowest in a loss this year and lowest in a loss since February 2, 2013 (11.4% against Maryland). … And yes, turnovers didn't matter because Wake's eFG% against Syracuse was 36.8%, a season low.
NARRATIVES
Georgia Tech Win: I mean….I don't even know anymore.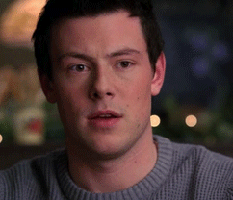 Georgia Tech Loss: Oh, look! More exclusive footage of Georgia Tech's offense!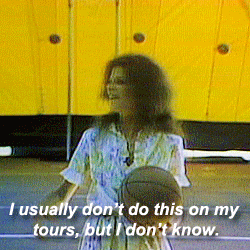 Wake Forest Win: Back on track! Starting another home streak!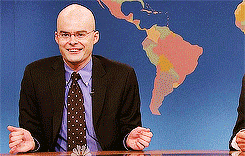 Wake Forest Loss: The "Buzz Out" folk: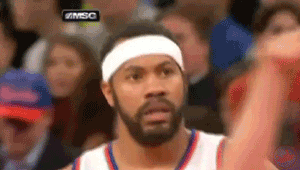 PREDICTION
Wake Forest, 71-65. WAKE DOESN'T LOSE AT HOME…AGAINST OLD ACC TEAMS!
N.C. STATE (14-7, 4-4 ACC) AT NORTH CAROLINA (13-7, 3-4 ACC)
Time: 1:00 p.m.
TV: ESPN2/WatchESPN
THE SKINNY
So, yeah, N.C. State, you're probably going to want to rebound. N.C. State has now let four straight opponents get 40% or more of their missed shots, and the Wolfpack has gotten away with it three straight times. The two teams in this game are both among the nation's worst in three-point shooting, although each has at least one guy that can get hot from time to time. Or at least, can make some threes. But we probably shouldn't bank on that happening, so the best way N.C. State can attack the Tar Heels is probably via their zone - which is getting more and more effective - or by getting to the foul line and avoiding foul trouble themselves. UNC is 14th in the league in both offensive and defensive free-throw rates, and the Tar Heels don't hit them even when they do get there. Really, it's just so hard to know what to expect out of either of these teams (except for, again, the bad three-point shooting thing) that there's no real way to know what the important factors will be. Suffice it to say that, in the immortal words of Sidney Lowe, "Gotta make shots." Someone has to make more shots. And the winner will be the team that does. ANALYSIS!
NAMES TO KNOW
Tyler Lewis. He's now played 15 or more minutes in four straight games for the first time since the first four games of the season, and N.C. State's more veteran, steadier sophomore point guard has been invaluable to the Wolfpack in those minutes. He's averaging just 6.0 points on 8-of-18 shooting (2-of-9 from three), but that's not what he's there for. He's there to calm the offense down, run it well and find teammates. And he's done that, with 13 assists to just one turnover during this three-game N.C. State win streak. Cat Barber might be the more talented option at point - okay, he IS the more talented option - but in a road environment like this, in a place where N.C. State has traditionally struggled, why not let the guy who has shown he's not afraid of such environments try to steer the ship, so to speak? It will be interesting to see how much that happens. His 22 minutes against Florida State were his most since December 14, when he had 26 in a close win over Detroit. Barber's been good over this stretch too - 13 assists to two turnovers, even while he's struggling shooting the ball - and so clearly, something is working.
J.P. Tokoto. Oh yes, that's right. I went there. N.C. State fans already know why I'm doing this. They feel, rightly or wrongly, that UNC always has a random player go off against them. (Okay, they feel this way about every team, but to be fair, UNC has always had a guy in more of a role-player mode who has had good games against the Wolfpack, seemingly.) Last year in UNC's loss at N.C. State, Tokoto had his only double-figure scoring game in ACC play with 10 points on 5-of-7 shooting (he made all five of his two-point attempts) in 17 minutes. Obviously, Tokoto has a bigger role on this year's UNC team, but he's still not necessarily a go-to scoring option. He has two double-figure scoring games in ACC play so far, and in UNC's last three games….um. He's 5-of-12 shooting (1-of-3 from three), hasn't attempted a free throw and has four assists to six turnovers (and 12 fouls). He's also made some questionable decisions not easily identified through a glance at a box score. He's better than he's been playing, but all UNC needs from him is the guy who showed up against Clemson: a capable defender that doesn't try to do too much, who can score efficiency (2-of-3 shooting) and rebound (seven boards).
STATS ARE FOR LOSERS
All but one player who saw at least 10 minutes for UNC against Georgia Tech had an ORtg over 100. That hadn't happened for the Tar Heels since a December 7 win over UNCG. … N.C. State became just the third team all season to shoot over 50% from two-point range against Florida State, and the first to do it in a winning effort (Northeastern and Notre Dame, both close FSU wins, were the other two). … So, let's explore the house of horrors for the Wolfpack that has been Chapel Hill, shall we? Oddly enough, the best showing N.C. State has had there in Roy's time was in Year 1 (2004) when the Wolfpack fell 68-66. That game was also the first and only time N.C. State's defense would hold UNC under an 100 ORtg at home (a 99.8). Since, UNC has won nine meetings by an average of 17.7 points. The only two times N.C. State posted an offensive efficiency of over 100 in Chapel Hill was during the two seasons UNC won the national championship (a 102.4 in 2005 and a 114.7 - the best against a Roy Williams-coached UNC team - in 2009). UNC has not only been over 100 every time, but above 120 five times and had an eFG% of better than 52% five times. N.C. State has had an eFG% of over 50% just twice and just once over 52%. And not only has N.C. State been below 100 all but twice, it has been below 95 seven times and below 85 three times.
I'll add this, though: UNC has finished in the top 15 in offensive efficiency under Williams seven times and outside the top 50 just once (yep, 2010). It's not like it's weird for UNC to have good offensive games against anyone, much less N.C. State, a team that has finished in the top 50 nationally in defense exactly twice since 2005 and outside the top 100 six times in that span. Hardly a shocker that UNC's three best offensive teams under Williams: 2005, 2008 and 2009 - all had the best ORtg's against N.C. State. What IS shocking, though, is something stats can't measure, and that's how bad the Wolfpack has looked in some of those games. It doesn't matter how much confidence they come into that game with, something just always seems to be…off. Or to fall apart. In three straight years, N.C. State has had one of its six worst ORtg's of the season in Chapel Hill, and this team has been pretty good offensively. That is also slightly - or very - weird. I'll grant you that.
NARRATIVES
N.C. State Win: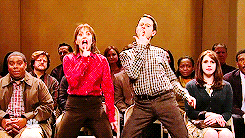 And also: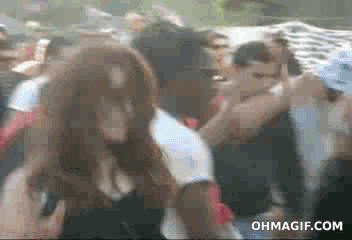 N.C. State Loss: Well, listen, State fans. Still plenty of time to get other good wins and build an NCAA Tournament resume. And this year was supposed to be a freebie anyway. Also, you're supposed to be better than UNC in baseball this year. Plus, all of the….other stuff happening at UNC right now.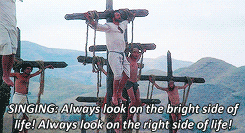 North Carolina Win: FOUR-GAME WINNING STREAK!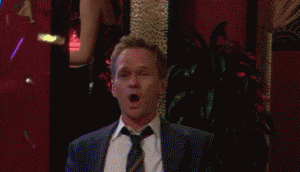 North Carolina Loss: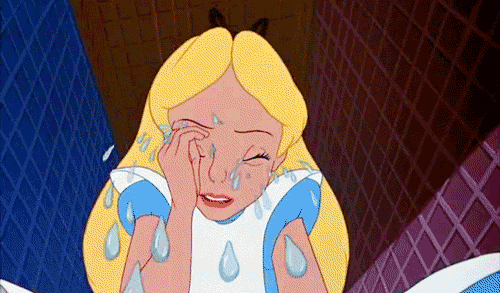 PREDICTION
North Carolina, 68-60. I think the two teams will likely split their meetings this year. If I wanted to really get weird, I'd say road team wins each. But I'm risk-averse.
CLEMSON (13-6, 4-3 ACC) AT FLORIDA STATE (13-7, 4-4 ACC)
Time: 3:00 p.m.
TV: ESPN2/WatchESPN
THE SKINNY
So, Clemson, I'd probably hold on to the basketball if I were you. The Tigers turned it over on 32.4% of their possessions in the first meeting with FSU, and just one FSU opponent has been over 50% in turnover percentage in the six games since (and none over 20% in the last five). Besides, Clemson, you have enough problems offensively without having to add turnovers to the mix. I mean, Clemson's turnover percentage in its loss at UNC was just 16.4%. But the awful shots it took did the trick just fine. As did Clemson's defense. And as for Florida State, the Seminoles were able to get offensive rebounds against the Tigers - the 42.4% was the highest by an ACC opponent until UNC had a 48.3%. But FSU has been above 29.6% on the offensive glass just twice in the six games since that win, and meanwhile, opponents are getting on the offensive glass more and more.
And so if FSU can shore that up a bit, the Seminoles should be in good shape as the sweet symphony of Clemson shots slamming into the side of the rim reaches a crescendo. At that point, it becomes artistic the way the rim chooses to send back various Clemson shot attempts. Will it die in the cylinder and fall off? Will it even touch the rim at all? Like each unique snowflake, each Clemson missed jumper is its own work of art.
NAMES TO KNOW
Adonis Filer. Here's a little secret: I basically looked through Clemson's box score against UNC for anyone who had a positive contribution and is not named K.J. McDaniels. And lo, a Filer appeared from on high. Sort of. Anyway, his minutes have been spotty in ACC play, as has his production. But he did finish with 12 points on 3-of-6 shooting (3-of-4 from three), and it was his most points (and threes) in an ACC game. Who cares if it was largely in garbage time? It counts the same. But Clemson would probably prefer to get a few of those in real time. Filer also had his first turnover-free game in ACC play against the Tar Heels, so that's also a legit positive. And his 174 ORtg was his best this season. So….yeah!
Okaro White. Okaro didn't reach against N.C. State! He only had three fouls! (#OkaroDontReach) But he did have his second-lowest ORtg in ACC play….in spite of scoring 20 points, which were his most of the season. Why, you ask? Well, he only hit 1-of-3 three-pointers ("only") and was 5-of-10 from the foul line. He also had no assists to one turnover. Still, I think that Ken Pom formula might be a bit nitpicky in this case, don't you? I still maintain it's a good thing for the Seminoles for White to be more of a go-to guy like he was in Raleigh, and certainly it couldn't hurt against Clemson. He struggled in that game with just two points on 1-of-6 shooting, but he's hit double figures for four straight games and been very efficient. More of that, Okaro.
STATS ARE FOR LOSERS
Florida State had its lowest turnover percentage of the season (16.7%) in a loss on Wednesday night in Raleigh. … Speaking of firsts in FSU losses this year, N.C. State's free-throw rate of 16.2 was the lowest by an opponent to beat FSU this season, and by FAR. The next-closest was a 40.0 (Florida). … UNC outscored Clemson in the first three "quarters" of last Sunday's game, 61-31. Clemson had only allowed more points than that in a single game (61) three times this season (76 to Pitt, 64 to Auburn, 74 to Arkansas). … UNC's ORtg against Clemson (131.3) was the highest the Tigers had allowed since Duke posted a 133.8 in 2006.
NARRATIVES
Clemson Win: Well, now that we know it was all Dabo Swinney's fault in Chapel Hill, problem solved.
Clemson Loss: Oh…..Clemson.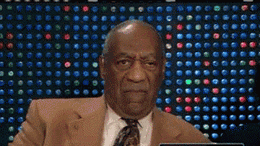 Florida State Win: Wait…we beat Clemson in something else? And not just in Signing Day, which is next week? Is another sport in session right now? It is? And we're pretty good at it? Great! We'll take it! Count us in, in, say, mid-February. Gives us a few weeks to really digest Signing Day.
Florida State Loss: 
PREDICTION
 Florida State, 62-53. I still believe in the Seminoles. I do not still believe in Clemson.
NO. 17 DUKE (17-4, 6-2 ACC) AT NO. 2 SYRACUSE (20-0, 7-0 ACC)
Time: 6:30 p.m.
TV: ESPN/WatchESPN
THE SKINNY
OLD ACC VERSUS NEW ACC! BOEHEIM VERSUS KRZYZEWSKI! ENOUGH DRY WIT TO….DRY OUT THE OCEAN! Okay, but really, this is a big game. These are two of the best three offenses and defenses in the league. Yep, Duke's ACC-only offense is No. 1 and its defense is up to No. 3! Syracuse is No. 2 in defense and No. 3 in offense. Naturally, one would assume that the Syracuse zone is susceptible to three-pointers because it's, you know, a zone. But if you know ANYTHING about said zone, you know that has very little to do with it. The reason Syracuse would struggle with Duke is the same reason ANY opponent struggles with Duke - multiple offensive weapons, many of whom are all capable of hitting three-pointers/heating up at different times. Syracuse does have one thing most Duke opponents don't/haven't had: LEEEEEENNNNNNGGGGGGTTTTH. TREMENDOUS WINGSPANS!
Seriously though, it was insane watching a long arm of a Syracuse forward reach up from out of nowhere to snag a rebound away from a hapless Wake Forest player. That length works to 'Cuse's benefit on the perimeter as well, where it helps them get out to shooters a bit faster/recover quicker/etc. And it also helps the Orange get offensive rebounds. And they get a LOT - 40.1% of their misses, which helps them overcome even bad offensive performances. Duke has struggled on the defensive boards, but no opponent has rebounded more than 38.9% of their misses against Duke. To me, the two biggest keys will be Duke's ability to get looks from three (often hard to come by) AND Syracuse's ability to dominate the offensive glass.
NAMES TO KNOW
Andre Dawkins. He's a unique weapon for Duke in that when he's on the court, he's one of the last players who teams worry about. And it's always a huge mistake. Because if you let Dawkins get going, he is going to single-handedly kill your team. Just ask Pittsburgh. No, seriously, ask them. Jim Boeheim said after the Wake Forest game that defensively, they didn't concentrate on Codi Miller-McIntyre as much as they did Coron Williams. That might seem like a puzzling strategy, but Syracuse keys in on shooters to try to deny them open looks. In the first three ACC games, it worked well: Miami's Rion Brown, Virginia Tech's Jarell Eddie, and UNC's Marcus Paige combined to shoot 5-of-15 from three in three 'Cuse wins. But int he next three games, Boston College's Lonnie Jackson, Pitt's Lamar Patterson and Brown combined to shoot 13-of-23. Williams' 2-of-7 was the worst by a primary shooter against the Syracuse defense this year. Problem for Duke is while Dawkins is probably the primary three-point shooter, plenty of others can make them. Rasheed Sulaimon. Quinn Cook. Tyler Thornton (from the corner). Rodney Hood. Jabari Parker at times. So…can Dawkins be the guy that 'Cuse is worrying about the least, OR the guy that is somehow opening things up for others? Pretty sure I'm somehow overthinking this. I now have a headache. Good thing Boeheim is a Hall of Famer.
Tyler Ennis. He's just….I mean, as Jim Boeheim said after the Wake game, he hit a freshman wall in the first half, then climbed over it and landed on the other side in the second, scoring eight of his 18 points in a four-minute second-half stretch when Wake Forest had pulled to within three points. But this is nothing new for the freshman point guard. The reason 'Cuse is undefeated is because of how clutch he's been, how in control he's been. What's interesting about Ennis, though, is that even he has said in the past that both he (and his teammates) at times benefit from opponents concentrating on C.J. Fair. It's interesting to note, not to dismiss his accomplishments - it's not his job to take over games with his scoring necessarily anyway, and while he can and has scored effectively, that's not why he makes the Orange so good - but it makes me wonder how Coach K will strategize defending the Orange. He believes strongly in cutting the proverbial head off the snake of the opponent, and the head in this case is clearly Ennis. Is Quinn Cook up to the task defensively? How much help will he have? Can they disrupt Ennis enough to take Syracuse out of what they want to do?
STATS ARE FOR LOSERS
This is just the second 20-0 start in Syracuse history, and the first one was 2011-12, surprisingly enough. (Well, it's not all that surprising. It's hard to go undefeated.) … At halftime in Winston-Salem, three of Syracuse's top four players - Ennis, Jerami Grant and Trevor Cooney - were without a made field goal (0-of-13) and Syracuse had shot 25.8% from the floor as a team. And Syracuse led by three points. Yeah. … In Duke's first four ACC games, it was outscored 62-78 in the fourth "quarter". In the last four games, since Virginia made that late comeback at Cameron and nearly snuck out with a win? Duke has outscored opponents by 38 points in the "fourth" (93-55). For the sake of perspective, Syracuse is at its best in the fourth and in seven ACC games, it has "won" that quarter 130-84. That's an average of 18.5-12.0. Duke's average in the last four games has been 23.3-13.8. … With all the hand-wringing about Duke's defensive rebounding this season - some of it with cause - the Blue Devils allowed five opponents to rebound a higher percentage of their misses than they've allowed in any game this year; four Duke opponents last year had a 40% OR% or higher. Just two Duke opponents this year have been over 35%.
NARRATIVES
Duke Win: Hard to be 100% sure, but….working to confirm…..yep. Duke is BACK!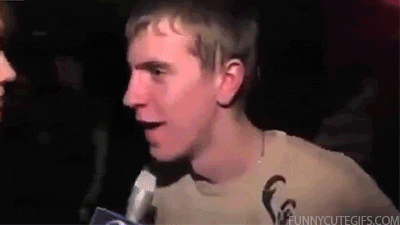 Duke Loss: Well, I mean, come on. OPPONENTS SIMPLY DO NOT GET UP TO PLAY ANY OTHER TEAM IN THEIR OWN BUILDING EXCEPT DUKE! Just look at this. And this. Huge crowd? Where have we seen that before? NOWHERE ELSE. Oh, and of course, this. Really, Syracuse? This your first big game at home ever? How is Duke supposed to win in an environment like that anyway when THIS IS YOUR SUPER BOWL, SYRACUSE? Sheesh. Shouldn't even count as a full loss. More like a half loss. And just ask your buddies Notre Dame about that Duke hangover.
Syracuse Win: NEW YOOOOOOOOOOOOORKKKKKK!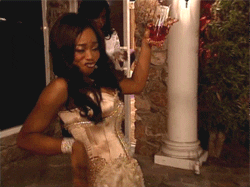 Syracuse Loss: YOU DON'T RUN THIS LEAGUE YET, JIM BOEHEIM! DON'T JUST THINK YOU CAN COME DOWN SOUTH AND TELL US HOW DELICIOUS OUR RESTAURANTS ARE AND CHARM US BACK INTO LIKING YOU!
Who are we kidding. How could anyone not like Jim Boeheim?
PREDICTION
Duke, 78-71. I don't know why. There's no logic behind it. Just feels like the Blue Devils are kind of on a roll right now. And Syracuse is a very good team, no question, but there's been some playing with their food going on. Can't do that against Duke.
NORFOLK STATE (12-9, 6-2 MEAC) AT MIAMI (10-10, 2-6 ACC)
Time: 7:00 p.m.
TV: ESPN3
THE SKINNY
Seriously, Miami? No. Just….no. A MEAC NON-CON OPPONENT IN JANUARY?!?! Do I have to do this? If I have to preview this game I will make it as cursory as possible. For the children. Miami found a bit of an offensive groove against Maryland. Now, it will be facing a Norfolk State team that is 320th nationally in defense. Not even Boston College is that bad. So, maybe get something going on offense.
NAMES TO KNOW
Malcolm Hawkins. He's hit double-figures in all but one game that he's played in this year for the Spartans, and he takes 28.2% of their shots when he's on the floor. And he's shooting 45% from two and 43.6% from three. The senior guard also gets to the foul line quite a bit, drawing 5.5 fouls per game. He's a good shooter and scorer, and regardless of how this game turns out, he'll have the ball in his hands a lot.
Davon Reed. If only because Jim Boeheim joked after the Wake game that sometimes shooters are unpredictable, that "a guy who wasn't even on the scouting report" for Miami hit three three-pointers. It was Reed, a 6-6 freshman, and after hitting at least one three-pointer in 13 of Miami's first 14 games, he went three games without hitting one. Then in the last two games, starting with a 3-of-4 effort against 'Cuse, he hit 4-of-7. Maybe he's getting his shot back. Maybe he'll get it back for good against Norfolk State. Maybe he won't. I don't know. WHY IS THIS GAME BEING PLAYED, AGAIN?!?!?!
STATS ARE FOR LOSERS
Norfolk State is the most experience team in college basketball this year, per Ken Pom. Seriously. An average age of 2.73 years. … Miami had scored 98 points in its previous two games combined before managing 71 in a loss to Maryland, which was the most points Miami had scored in 2014.
NARRATIVES
I can think of just one GIF to describe this game: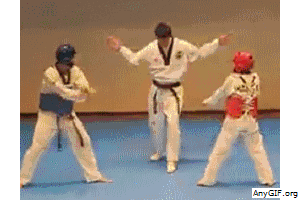 PREDICTION
Miami, 63-51. Sure.
SUNDAY
VIRGINIA (16-5, 7-1 ACC) AT NO. 18 PITTSBURGH (18-3, 6-2 ACC)
Time: 12:30 p.m.
TV: ESPNU/WatchESPN
THE SKINNY
Two of the best offenses and defenses in the league, AGAIN! IN ONE WEEKEND! For Pitt, it will be about avoiding turnovers. Pitt has turned it over on 20% or more of its possessions in three of its last five games. The Panthers didn't do that against Duke, but Duke managed to make Pitt's defense look like Swiss cheese, so there's that. But Virginia has the No. 1 turnover percentage defense in the league, and UVa's last four opponents have turned it over on 27.2% of possessions, 17.7%, 20.5% and 32.5% - respectively, all Virginia wins. Only two teams all year that have turned it over less than 19% of the time against Virginia have failed to beat Virginia (UNC and Norfolk State). And for Virginia, the Cavaliers have to keep the Panthers off the foul line. Pitt has scored 26% of its points in league play from the line and have the No. 1 free-throw rate (54.7), and Virginia's free-throw defense is the only part of its league-only defense that's bad. Pitt hasn't had a rate of worse than 37.5 in league play and has been above 44.4 all but once. Virginia kept both UNC and N.C. State off the foul line (each had a 19.1 free-throw rate) but every other Virginia opponent in ACC play has been at 37.5 or above. The 'Hoos can't put Pitt on the line that much.
NAMES TO KNOW
London Perrantes. Watching the broadcast of the UVa-Notre Dame game earlier this week, I couldn't be sure, but I think the announcers really like this Virginia freshman point guard. That was sarcasm. But their affection for him is understandable - he finished the game with just four points, but had five assists to no turnovers and two steals in 29 minutes. His numbers don't wow you - he has hit double figures in scoring just once in ACC play - but he has 22 assists to four turnovers in Virginia's last four games (30 to five in the last six games). But he'll be going up against Pitt point guard James Robinson who's equally careful with the basketball (35 assists to seven turnovers in the last eight games) AND has the No. 23 ORtg in the nation (131.5). Should be fun to watch.
Lamar Patterson. He struggled against Rodney Hood's excellent defense in the Duke game, and Virginia will certainly try to take him out of the game as well. Can he bounce back? He still finished the Duke game with 14 points, but it took him 14 shots to get there, and he turned it over five times. (He also had a season-low one assist.) In fact, Patterson has 19 turnovers over the last five games and 11 in the last three. A few too many, probably. In Pitt's losses this year, Patterson has shot 6-of-18 from two (33.3%). In all other games, he's 78-of-134 (58.2%). Goes without saying that if Patterson isn't playing well, Pitt doesn't have much of a chance against even decent teams, much less good teams. But Patterson has been as steady as any player in the ACC, and we're kind of nitpicking at this point, but hey. Gotta find something.
STATS ARE FOR LOSERS
Duke's offensive efficiency against Pitt (129.5) was the highest the Panthers have allowed since November 2011 (Long Beach State had a 131.7). Duke's 11.3% turnover percentage was also the lowest by a Pitt opponent this year. … Pitt's 46.1% eFG against Duke was its highest in a loss this year. … Virginia has two losses this season when opponents have had an offensive efficiency rating of 85.0 or worse (VCU at 85.0 and Wisconsin at 83.8). Coming into this season, since 2003, Virginia had never lost a game when holding an opponent to 85.0 or worse. The closest they came was a 2008-09 season loss to Auburn (which posted an 85.2). … Virginia has allowed less than 10 points in at least one quarter of each ACC game it has played so far this season….except Duke.
NARRATIVES
Virginia Win: Slow and steady wins the race!
Virginia Loss: CAN'T WE JUST HAVE THIS ONE NICE THING WE ALL SAT THROUGH THE WISCONSIN GAME I MEAN COME ON
Pittsburgh Win: I think we're warming back up to you, Pittsburgh.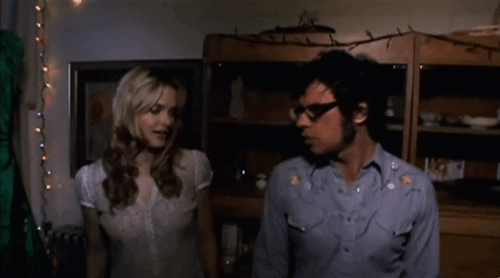 Pittsburgh Loss: I get it. Virginia is pretty good. Still. You make me sad, Pitt.
PREDICTION
Pittsburgh, 67-62. Just like the Panthers a lot at home. What Duke did there was NOT easy.  If this were at Virginia, it would be a much tougher choice. Still think these two teams are among the best in the league.
Overall:
51-17 (43-13 ACC)
Last week:
13-1 (13-1 ACC)