Friday, February 14, 2014 11:18am
SATURDAY
NO. 17 VIRGINIA (20-5, 11-1 ACC) AT CLEMSON (15-8, 6-5 ACC)
Time: 12:00 p.m.
TV: ESPN2/WatchESPN
THE SKINNY
This is a sneaky game, eh? Everyone's been talking about Virginia-Syracuse as being the game that will decide the ACC - and that's still very likely true - but playing at Clemson is no walk in the park, as many will attest. Just ask Duke. Oh wait, that was pre-Duke Duke. Carry on. Anyway, Virginia's playing pretty well in all areas of the game at the moment, except for maybe one: free-throw shooting. The Cavaliers get to the line a lot in league play (they're fourth in league-only free-throw rate), but Clemson's opponents don't get to the line much, and Virginia isn't making a lot of free throws when they get there. In the last five games, Virginia has shot 62.4% from the foul line.
So as long as Virginia can keep shooting it pretty well from the field, not turn it over, and make sure Clemson doesn't have one of its notoriously flukish offensive explosions, the Cavaliers will be just fine. But at times when the Tigers get going, that place can get pretty loud and it can feel like nothing can go your way. So Virginia just has to keep its head and try to avoid this becoming a close game where it will have to make free throws. 
NAMES TO KNOW
Joe Harris. Virginia doesn't need Joe Harris to be the focus of its offense, but he proved - as if he needed to - against Maryland that he's still capable. He had 19 points on 7-of-11 shooting (4-of-7 from three), adding four assists.  It was his most points since November 26 when he had 20 against Hampton, and it was the first time he cracked 15 points since the January 20 win over North Carolina. And he averaged 17.5 points against Clemson in two games last year. You know, when Virginia actually needed him to score. In a game like this, if his teammates are struggling, they might need it again.
Only thing with Harris - who's attempted at least one free throw in all but two ACC games this year - is the weird thing with his free-throw shooting. He's shooting 65.4% from the line this year, and though that's a tough better in ACC play (68.4%), it's still way down from his 74% last year and 77.2% in 2012. He's 5-of-6 in the last two games, though.
K.J. McDaniels. Because why not, right? And he was absolutely spectacular in the double overtime loss at Notre Dame. Although somehow, he didn't attempt a free throw for the first time since December 3. How is that even possible? Anyway, he played 46 minutes and scored 30 of Clemson's 64 points on just 24 shots. And he had 14 rebounds, three assists, two steals and five blocks. And he fouled out. But again, he didn't attempt a free throw? Weird. Anyway, Erick Green would be proud of the way McDaniels is playing in spite of getting little to no help from his teammates.
But Clemson can't just get a good game out of McDaniels. He needs help. If he plays badly, the Tigers have no chance, but maybe something will click between now and Saturday, and guys like Jordan Roper or Adonis Filer will actually show up. If not? I'll just enjoy watching K.J. McDaniels do his thing. He's only the best defender on that team (and maybe in the ACC) who's also carrying almost the entire offensive load. No biggie. 
STATS ARE FOR LOSERS
Clemson is now the No. 1 team in the country in three-point defense, allowing just 27% from beyond the arc. But in league play, the Tigers are third (31.9%), which is still very good. … Remember that thing about McDaniels not getting help? Well, sophomore Adonis Filer, who had his moments last season, has an 88.4 ORtg this year (down from 96.0 a year ago) and in the last four games, he's 2-of-14 from the field (0-of-8 from three) and has eight turnovers and eight fouls in 67 minutes. Gross. …
Virginia's win against Maryland - one of the higher-tempo teams in the league, by comparison - was a scant 58 possessions, which was Virginia's third-slowest game of the year (slowest since the February 2 win over Pitt, which was 51 possessions). … Virginia's offensive efficiency in league play only is 109.7, which is third in league-only games, but it's the highest mark Virginia has had in league play in the Ken Pom era. The Cavaliers have only cracked the 100 mark in offensive efficiency in ACC play four other times since 2003, and they had gone four seasons without doing it (2009-12) before last year's team posted a 104.6 - the best since 2003 until this year.
NARRATIVES
Virginia Win: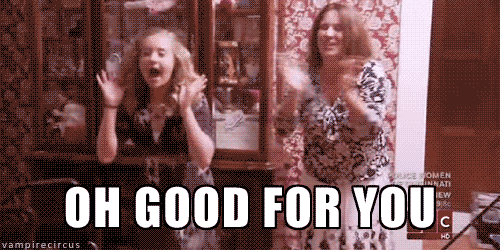 Virginia Loss: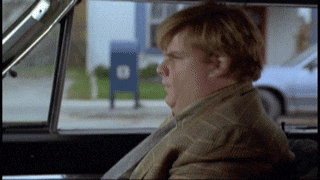 Clemson Win: This is basically how the game will play out: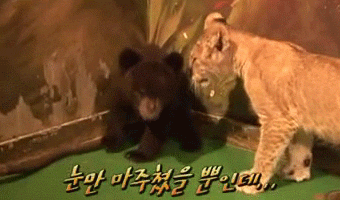 Clemson Loss: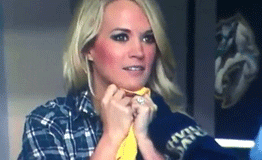 PREDICTION
Virginia, 60-53. But I don't feel all that good about it. I mean, the Cavaliers are going to lose at some point. This one just feels too obvious to pick. And how is Clemson not completely deflated after what happened on Tuesday?
NO. 25 PITTSBURGH (20-5, 8-4 ACC) AT NORTH CAROLINA (16-7, 6-4 ACC)
Time: 1:00 p.m.
TV: CBS
THE SKINNY
To me, rebounding is going to be the key to this game. Because these two teams are going to miss shots. And whichever team can get more of said missed shots and turn them into points is probably going to have a big advantage. Just throwing that out there. Both of these programs have long thrived on getting to the offensive glass. (Of course, in North Carolina's case anyway, it's not used to missing as many shots as it is this year, but that's another issue entirely.)
And North Carolina is the No. 1 offensive rebounding team in ACC games only, collecting nearly 40% of its misses. Pitt is fifth in defensive rebounding and sixth in offensive rebounding (34.5%). But the Panthers have shown more than once this season that they're capable of getting to the boards. And they rebounded 47.1% of their misses against Syracuse, which was their highest mark since 50% against Georgia Tech on January 14. So between Pitt cleaning up UNC's misses and North Carolina keeping Pitt off the foul line (the Panthers have had a free-throw rate of 40.0 or higher in all but one ACC win, and UNC's defensive free-throw rate is 13th in league games), that's what this game should come down to.
NAMES TO KNOW
Talib Zanna. In the four games leading up to the Syracuse game, there was nothing to indicate Zanna was going to have a big night. He had scored a combined 30 points in that span on 9-of-24 shooting, adding 26 rebounds, no assists, 12 fouls and two blocks (both in one game). But against Syracuse, Zanna reminded everyone why he's nearly as important to Pitt as Lamar Patterson is (nearly, I said). He had 16 points, his most since January 21, on 4-of-9 shooting (8-of-9 from the foul line), adding 14 rebounds (his most since December 14) and a block.
Zanna actually takes a lower percentage of Pitt's shots when he's on the floor than he did last year (19.5% compared to 21.8%), and maybe that should be a little higher, but who knows? Either way, he's one of the best rebounders in the conference and can draw fouls and get to the free-throw line with regularity. He's attempted at least one foul shot in every game this year. The Tar Heels, who have been foul-prone at times, are going to have to box him out on both ends and guard him without fouling. 
Brice Johnson. Don't look now, but the 6-9 sophomore has now hit double figures for three straight games in ACC play. And that's after he went six games without hitting double digits, shooting a combined 15-of-36 in that span. His 167 ORtg against Maryland was one off his career best (a 168 against Virginia last year), and he didn't miss a shot. That's pretty good. He's also cracked 20 minutes for two straight games after going three games without doing that.
He's someone who can score in bunches for North Carolina in the post, and he's not a bad rebounder, but he certainly has never been what one would call a capable defender, and he struggles at times against physical teams. Pitt is certainly that, and the Panthers have at least one capable post scorer (see above), even if his looks come more off of offensive rebounds and what not. If Johnson doesn't play good defense, Williams won't play him. It's that simple. But UNC could sure use the scoring punch. 
STATS ARE FOR LOSERS
According to Ken Pomeroy, North Carolina has at least a 42% chance to win all eight of its remaining games. The least likely are will be Monday's game at Florida State, and both matchups with Duke (42% at home, 17% on the road). … Remember that stat that was always dropped about UNC scoring the least amount of its points from three than any team in the country? Well, two teams are now lower - Lamar (14.9%) and South Florida (14.1%). Just thought I would share. … For whatever reason, when Pitt plays really good teams, the Panthers continue to completely suck the air out of the ball. Pitt is now 1-4 this year in games that are under 55 possessions and 19-1 in all other games. AND THE ONE WIN WAS AGAINST VIRGINIA TECH. THAT'S RIGHT - A DOUBLE OVERTIME GAME THAT HAD FEWER THAN 55 POSSESSIONS (53 to be exact). I just projectile vomited. …
Pitt's Ken Pom ranking has now slipped to 15, its lowest since November 12 (the second game of the year). And Pitt is still undefeated against Ken Pom teams ranked 37th or worse and 0-5 against teams ranked 23rd or better. North Carolina will be the first in-between team they've faced, really (No. 27) as all their ACC opponents have been either 54th or worse or 9th or better. 
NARRATIVES
Pittsburgh Win: WOW! Finally, a win over a team ranked in Ken Pom's top 30! And on the road, no less!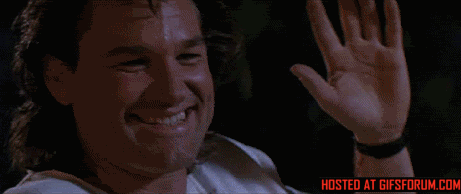 Pittsburgh Loss: Oh look, Pitt loses to yet another team that's in Ken Pom's top 30. Ho hum.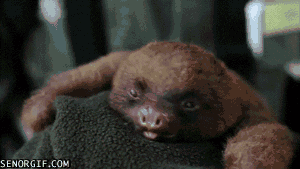 North Carolina Win: Oh, so the five-game win streak was an illusion, eh? What do you say now, jerks? Huh? EVERYONE IS AFRAID TO PLAY UNC NOW! JUST LOOK AT WHAT DUKE DID ON WEDNESDAY! YOU TELL US WE CAN'T PLAY A GAME? WELL, WE'LL SHOW YOU, ACC!
North Carolina Loss: HAHAHAHA THAT FIVE-GAME WINNING STREAK WAS JUST A MIRAGE! IT WASN'T AGAINST GOOD TEAMS! PITT IS REALLY GOOD AND THUS A LOSS! OVERRATED! MAYBE WE SHOULD TAKE THOSE WINS BACK! 
PREDICTION
North Carolina, 70-66. I think that Pitt can be suckered into playing an up-and-down game at times - teams like Maryland and Duke have proven that - and if that happens, advantage UNC, in my opinion. 
N.C. STATE (16-8, 6-5 ACC) AT NO. 1 SYRACUSE (24-0, 11-0 ACC)
Time: 3:00 p.m.
TV: ACC Network/TheACC.com
THE SKINNY
So, Syracuse is going to lose at some point. We all know that, right? It might not be in the regular season, but it will happen. Or it's very likely to happen. I don't even know anymore. Sometimes, watching Syracuse in late-game situations when it seems like there's no way they can win, it feels like they're DESTINED to win when they somehow pull it out. It feels like there's no other way games like that could end. With just two home games left before Syracuse's toughest stretch of the year - at Duke, at Maryland, at Virginia - is it possible the Orange could be - gasp - looking past these opponents? N.C. State, which is playing as well as it has all season, certainly hopes so. It would seem that the Wolfpack has solved a zone - or, at least, comparatively speaking to the way they played against a zone at the beginning of the year.
But we all know Syracuse's zone is a different beast altogether. What will be interesting to watch for me is who the Syracuse defense concentrates on. Boeheim has always insisted he focuses on shooters - which means, then, that Ralston Turner will get most of the defensive attention. T.J. Warren can't beat the Orange by himself, after all. (Can he?) But if Warren can score freely, Desmond Lee can drive and get to the basket and 1-2 other complementary scorers step up? Hmm. Could be interesting. But that would depend on those guys, you know, doing that. And in a low-possession game, what N.C. State is really going to have to focus on is the defensive glass. Syracuse is second in the league in ACC-only offensive rebounding, while N.C. State is 14th in defensive rebounding. It's been a problem at times for the Wolfpack, so they're going to have to solve it. (And check out the hook while my DJ revolves it.)  
NAMES TO KNOW
Desmond Lee. He's one of those aforementioned other guys for the Wolfpack, and while he's shown in plenty of games this year the impact he can have by driving to the basket and drawing fouls, he's also shown that impact can - at times - be a bad one if he's a bit out of control, as he's turned it over nine times in the last three games, as well (and 21 in the last seven). But if teams are going to focus more and more of their defensive attention on Warren and Turner, Lee is going to have to be that guy he was in the second half of the UNC game - a driver who can make them pay and get teams into foul trouble.
Syracuse has little to no depth, and Lee is drawing 5.4 fouls per 40 minutes. He needs to be smart about the way he attacks, but as long as he's under control and can find some of the creases in the zone, he could be a weapon for the Wolfpack in this game. 
C.J. Fair. He's shown up against Syracuse's best opponents this year, but at times, he's gone invisible against some of the lesser ones. (See: Notre Dame, Boston College, etc.) But he makes shots when it matters - like most of the rest of his teammates, but he especially was the one who jumpstarted that Syracuse run down the stretch at Pitt - and when he's on, it's spectacular.
It feels at times like he's picking his spots, which is somewhat understandable considering all the minutes he plays, but in a game like this, he could potentially be unguardable. Seriously, who does N.C. State have that could guard Fair? Warren, maybe? Probably, but then he's in foul trouble and expending too much energy that he could be saving for offense. Fair's efficiency numbers have been questioned at times this year - his ORtg is 101.8, which would be a career low - but Ken Pomeroy has him in the top five of his KPOY rankings (No. 5) because he factors in defense, and Fair's still valuable to his team offensively. Incredibly so. 
STATS ARE FOR LOSERS
Two of Syracuse's first four ACC opponents had an eFG% of 50% or better. In Syracuse's last seven games, though, just one time has shot that well (Duke at 53.5%). Also, Syracuse's last three opponents have turned the ball over on 20% or more of their possessions. N.C. State's highest turnover percentage since the loss at Duke (a six-game stretch) has been 19.9% in the win at Miami. … N.C. State posted a 124.5 ORtg against Wake Forest on Tuesday, which was the Wolfpack's best mark since a 127.6 against ECU on December 21. …
The last time these two teams got together was December 2011. In that game, Syracuse had won by 16 points (in a game that was a bit closer than that throughout) in Raleigh and posted a 134.1 ORtg, the best against N.C. State that season. Since, only Duke (twice, once in 2013 and once this season) has had a better ORtg against the Wolfpack. N.C. State had an eFG% of 64.4% against the Orange, but turned it over on 30.5% of its possessions. 
NARRATIVES
N.C. State Win: Oh, we're sorry. Did we hurt the image of the league by beating one of the last undefeated teams left in the country at home?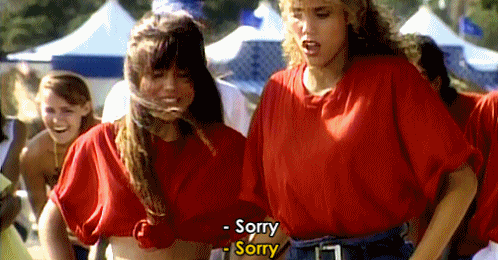 N.C State Loss: 
Syracuse Win: Another win, eh? Up, up, and away!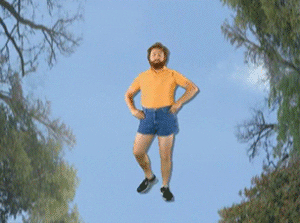 Syracuse Loss: Well, the "good loss" narrative doesn't real work here, so…tough schedule coming up, basically no bench, um….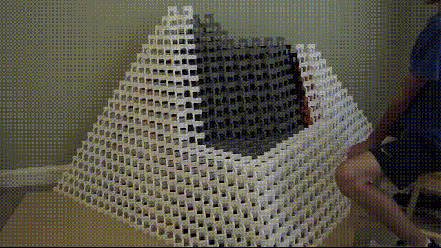 PREDICTION
Syracuse, 69-58. I do think the Wolfpack will make this close for a little while. And then Syracuse will probably go all Syracuse. Because it's just what they do. 
MARYLAND (14-11, 6-6 ACC) AT NO. 8 DUKE (19-5, 8-3 ACC)
Time: 6:00 p.m.
TV: ESPN/WatchESPN
THE SKINNY
Please don't get me wrong here, as I am in no way suggesting that Maryland basketball is on the same level, but whenever I hear talk of Syracuse-Duke being the new rivalry, I am reminded of Maryland. Like the Terps, Syracuse desperately wants it to be a thing. And it will be a thing. It is a thing. To me, though, this is almost like Syracuse is the rebound girlfriend after Duke is taking some time off from its primary girlfriend. Sure, it's great with you, and it might even be something special, but give Duke some time. And for god's sake, don't get so clingy. Like selling pieces of the nets from that game? Seriously? Come on, guys. It's the rebound girlfriend equivalent of wearing an airbrushed t-shirt with your pictures crudely spray-painted on it. Have some pride.
Meanwhile, Duke's ex - North Carolina, in this case - is more or less biding its time until Duke remembers how good they were together. Can Duke have both? Sure. But will Syracuse have to settle for sidepiece status for awhile? Absolutely. Maryland can tell you, though, that wanting it to be a thing forever is easier said than done with Duke. Somehow, nothing can quite stick like the North Carolina thing did. Maryland is now an afterthought when it comes to discussing Duke's rivals. "Remember when Maryland and Duke was the thing? That was fun." You can be a thing, Syracuse, but you're not the thing for Duke. Not yet. So learn from Maryland and don't push Duke away with your overeagerness. If it's a thing, you won't have to tell us all repeatedly that it's a thing. It will just be. Don't ask Duke to exchange promise rings or tattoos. 
Okay, sorry. Back to real basketball. Listen, if any of you think you have any idea what to expect out of Maryland on a nightly basis, then call Mark Turgeon because I'm sure he'd love to know ahead of time. Really, to me, Maryland has shown no willingness or ability to defend for much of the season, so the Terps are going to have to hope Duke misses some shots AND that they can keep pace offensively without derping it up all over the place. If you look in the stats section below, you'll see that history isn't exactly on their side there. But it's not like they do anything all that well on offense that could exploit Duke's weaknesses, because they shoot two-pointers well but don't shoot enough of them, and Duke lets opponents get to the line but Maryland doesn't get there anyway. So, yeah. 
NAMES TO KNOW
Dez Wells. Last year, Maryland went 2-1 against Duke. (Yeah, I don't really get it either.) And Wells had 22 points in the first two meetings combined. But in the ACC Tournament, Wells exploded for 30 points against the Blue Devils on 9-of-13 shooting and was 10-of-10 from the foul line. He also had six rebounds, three assists and a steal. Maryland won the rubber match, by the way, in the ACC Tournament on the strength of Wells' dominant performance. Wells could be a big problem for the Blue Devils in this game. He can't beat them on his own, but is there anyone that will be able to slow him down, with his combination of athleticism, strength and speed? I say his own teammates have the best chance of doing it, and that has certainly happened in the past. So let's not count that out. But, say, Duke misses some shots, some of Wells' teammates give him some help AND Duke can't guard him? Yeah. It could be a problem. But probably a few too many 'if's' there.
Rasheed Sulaimon. I think the sophomore likes playing Maryland. And I think that because he averaged 19 points against the Terps in three games last year, shooting 19-of-37 from the floor along the way. He especially likes playing them in Cameron, evidently, as he was 7-of-14 against the Terps from three all season and 6-of-8 there. That mark still stands as the most three-pointers he's made in a game. I always knew Rasheed was an ACC loyalist. Anyway, ever since Sulaimon has been incorporated into some on-ball duties, both he and the Duke offense have benefited from it. In the last seven games, Sulaimon is averaging 4.7 assists to 1.6 turnovers, not to mention 11.6 points. But with his ability to drive and draw fouls, he's also been able to find open teammates a lot more than he did a year ago, and it makes Duke that much more dangerous. His assist rate this year is 19.1 compared to 12.1 a year ago, and he's drawing more fouls, too (4.8 compared to 3.9). He doesn't need to score in bunches, but he can. When he's on, Duke's offense is basically unfair to opponents.
STATS ARE FOR LOSERS
The last time Maryland won at Cameron was in 2007. Duke was not pleased. The next six trips to Cameron have resulted in six losses by an average of 19.8 points, including a 41-point drubbing in 2009 and a 20-point defeat last year. The closest Maryland has been was seven points in 2011. Maryland did break one streak last year, though - the Terps posted an offensive efficiency of 99.5 in the loss, which was the best they had managed in the previous five trips (previous best had been 87.7). And it was the first time in that stretch Maryland didn't have one of its three worst offensive performances of the year at Duke. So, yay! … This hasn't mattered much - and it likely won't in this game, either - but three straight Duke opponents now have had an eFG% of 50% or better, and four of Duke's last five opponents. In ACC play, just two teams have failed to shoot over 45% eFG against Duke (Virginia, which almost won anyway, and Miami, who cannot hit the broadside of a barn). Fortunately for the Blue Devils, they've been on fire, posting an offensive efficiency of 130 or better in three straight games (120 or better in five straight) and shooting 53.5% eFG% or better in four straight games. 
NARRATIVES
Maryland Win: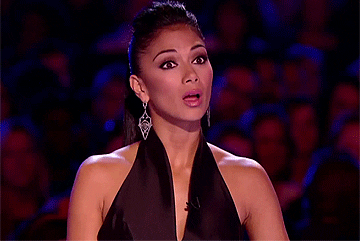 Maryland Loss: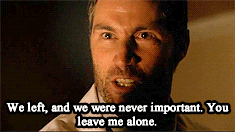 Duke Win: No one else in the league likes Duke. But for one afternoon, one evening, in spirit, rivals come together: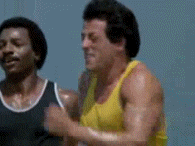 Duke Loss: If you'd just found a way to get to Chapel Hill two days early, pay for a hotel that was booked up and then trek through the snow to the Dean Dome to play a game that spectators might have been hurt or injured from trying to get there and back to attend, this never would have happened. SMH. Soft-nosed Southerners.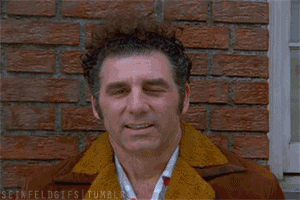 PREDICTION
Duke, 89-72. In the Terps' final trip to North Carolina, a nice parting gift will be not getting annihilated by Duke. Congrats, and best of luck!
MIAMI (12-12, 3-8 ACC) AT VIRGINIA TECH (8-15, 1-10 ACC)
Time: 6:00 p.m.
TV: RSN/ESPN3
THE SKINNY
THE MOST HEAD-SCRATCHING RESULT IN ACC PLAY TO DATE HAS A CHANCE TO BE RIGHTED! That's right, an awful Virginia Tech team - which was awful then and remains awful now - went to Miami on December 8 and knocked off the Hurricanes. Here we are two months later, and Miami still has yet to win an ACC game at home. THE CURSE OF THE HOKIES! Miami is 3-2 in ACC play on the road and 0-6 at home so THIS IS A GREAT SIGN FOR THE HURRICANES! I guess. Although Miami scored 12 points in the final 15 minutes of that game. That was the thing - it's not like Virginia Tech played all that well to knock off Miami, who - most rational folk would agree - is the better team. It's just that Miami played that BADLY.
So, I would say that Miami needs to continue its positive offensive momentum into this game and, you know, score some points. That would be good. Miami's 125.9 ORtg on Monday was the highest allowed by Florida State this year, and highest for Miami since November 18 (against Charleston). Also, hope that Virginia Tech doesn't make 12-of-34 three-pointers like it did last time? I MEAN, VIRGINIA TECH ATTEMPTED THREE FREE THROWS IN 45 MINUTES OF BASKETBALL AND WON. I CAN'T.  Of course, Virginia Tech also made just 2-of-20 shots in the final 10 minutes of regulation at Pitt and both overtimes. That's 20 minutes. 
NAMES TO KNOW
Rion Brown. Remember that thing where I said that if Rion Brown struggles, Miami isn't going to win many games? Admittedly, I didn't think one of those games would be against Virginia Tech. But, alas, it was. Against Virginia Tech in Round 1, he was 4-of-15 shooting and had nine points, without attempting a free throw. In 38 minutes, so it's not like he was in foul trouble. Although it was kind of true in the win over Florida State. Brown was just 3-of-11 shooting in that game (but 6-of-8 from the foul line). He's attempted 27 threes in the last three games. There are teams that go entire games without attempting his average amount of threes in that span (9.0). He has to do so much for this team to keep its head above water offensively, and he's been pretty darned good at it. Can the Hurricanes win without him being good? One would hope so. But would it help if he did? Yep.
Jarell Eddie. Remember when the senior wasn't struggling? Me, neither. But he wasn't against Miami, when he had 24 points on 9-of-23 shooting to go with eight rebounds and two steals in 43 minutes. It was Eddie's fourth 20-point game in Virginia Tech's first 10 games. He's had just four double-digit scoring games in the 13 games since. I mean, it's all been downhill since that game. The Hokies have one just one game since. One. And he's made 30-of-111 shots in ACC play since. Just 12-of-47 from two (25.5%) and 18-of-64 from three (28.1%). He showed some signs of the life the last few weeks, hitting 5-of-12 threes in the loss at Pitt, but for the most part, he's just been…not playing well, simply. Maybe he'll challenge his pre-ACC self. 
STATS ARE FOR LOSERS
Miami's defense has obviously been pretty good most of this year, but the Hurricanes have now allowed three of their five highest offensive efficiencies allowed to opponents in the last six games; Florida State's 119.3 was the highest allowed by Miami in a win this year. … You might not believe in Miami. But Ken Pomeroy does. He projects that the Hurricanes will find a way to win four of their final seven games to finish above .500! That would honestly be quite the feat. … You know that thing about Miami being bad at home? Well, Virginia Tech still has yet to win an ACC home game, and the Hokies are 7-7 at home overall this year.
Should Virginia Tech not win three of its remaining four home games, it will finish with a below .500 home record for just the second time in 53 years (h/t to Tech Hoops for that stat). … Speaking of dubious streaks, Virginia Tech has lost 10 games in a row for the first time since 2001-02. One more loss would be the longest streak I can find since 1954-55, which - again, if I'm counting correctly - went to 18 games. Welp. 
NARRATIVES
Miami Win: You know what, Miami? I love the fact that you're so scrappy. I just hate myself after watching you, in spite of your best efforts. But still, good for you guys.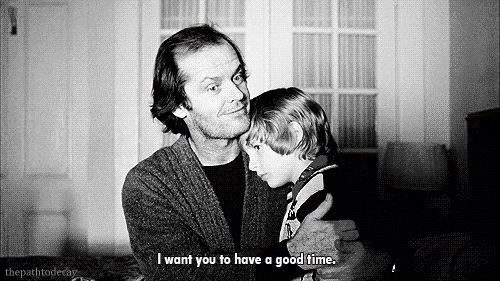 Miami Loss: If you'd been looking directly at your television as this game was being played, you might've been killed.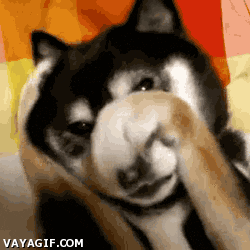 Virginia Tech Win: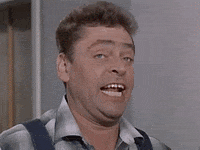 Virginia Tech Loss: Another loss. Oh.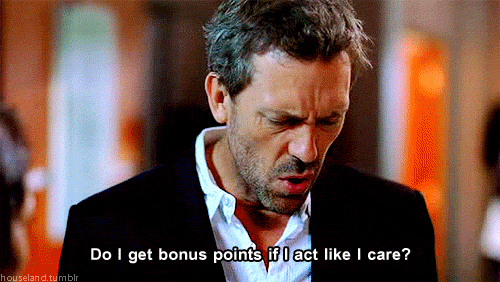 PREDICTION
Miami, 64-56. DO NOT WATCH if you value your eyesight.
FLORIDA STATE (14-10, 5-7 ACC) AT WAKE FOREST (14-10, 4-7 ACC)
Time: 8:00 p.m.
TV: RSN/ESPN3
THE SKINNY
So, even though few would argue which of these two is the better team, which one is falling faster? Florida State has lost six of its last eight and has let a 3-1 start in league play - 4-2 at one point - turn into a 5-7 record (14-10 overall after a 12-4 start). So, uh. But Wake has lost four in a row and three by double digits, including losing two straight home games, after not having lost one this year yet to Syracuse (understandable) and then Georgia Tech (um, not so much).
The last two Wake losses have come by an average of 17.5 points. But as we all know, Wake is a different team at home (usually) and Florida State just looks like a different team altogether lately. The loss of Ian Miller certainly hurt the Seminoles, but he came back against Miami and it didn't so much help on defense. And that's really been FSU's issue, the last two games especially - Maryland is far from an offensive juggernaut, yet they put up 83 points on FSU, while Miami had the highest ORtg of any team against FSU this year en route to 77 points on Monday. Gross.
But Wake's offense hasn't been any better, turning it over on 23.3% of its possessions or more in three straight games. The Wake defense has been pretty bad, too. Really, it's just all bad. But that will be the biggest issue: can Wake stop turning it over? Can it play some semblance of defense? And can Florida State take advantage if Wake doesn't do either of those things? Your guess is as good as mine. Can I set a new record for most question marks used in a preview section? Will anyone bother to count? 
NAMES TO KNOW
Montay Brandon. I'm not sure if I've written about Brandon as an FSU player to watch this season. And it's not because he's been a non-factor - he plays 70.5% of FSU's available minutes, which is a ton in Leonard Hamilton's rotation - and he's started most games. But the 6-7 sophomore guard has not been helping during this stretch of bad play by FSU. During the last six games, he has shot 14-of-39 from the field and 1-of-8 from three, with eight assists to 10 turnovers and 15 fouls. In the last two games, it's even worse: 13 points, 2-of-10 shooting (but 9-of-11 from the foul line), six rebounds, four assists, four turnovers and nine fouls.
He's going to play at least 20-some minutes a game - he has, anyway, in every game this season - but he doesn't rank in the top of any Ken Pom category except free-throw rate (53.3), although he's shooting just 63.6% from the line. And 43.9% from two. And 27.3% from three. He doesn't need to score a ton of points, but he needs to be more efficient than he has been lately. Of the FSU regulars, only Michael Ojo and Robert Gilchrist have a worse ORtg. 
Devin Thomas. Oh boy. Wha happen?
No seriously. In the last four games, he hasn't cracked 100 in ORtg and while he's averaged 11 points, he's shot just 16-of-36 from the field and 12-of-27 from the foul line, headlined by a ghastly 1-of-7 performance at N.C. State on Tuesday. Um. Not good. Oh, and he has 17 turnovers in that span. And 13 fouls. Just, none of it is good. Except for maybe the rebounds? Nope, he has averaged just 5.5 in that four-game span.
And he has just two blocks. So basically, none of it is good. In fact, it's very bad. Florida State has some big bodies that are capable of giving Thomas some trouble, but the Seminoles aren't the best rebounding team. If Wake is going to prevent this season from becoming an abject disaster after a somewhat-promising start, Thomas is going to have to be a factor. Starting, oh, now.
STATS ARE FOR LOSERS
Florida State allowed just three of its first 15 opponents to have an offensive efficiency of 100 or better. In the Seminoles' last nine games, they've allowed seven opponents to hit the 100 mark or better. … Speaking of that, Wake held its first ACC opponent - North Carolina - to a 90.6 ORtg, which is still UNC's fifth-worst this year. And it capped off a streak for Wake where it held five of six opponents to less than 91 ORtg and six straight to 101.5 or less. But nine of the last 10 opponents since have had been over 100 since, and 10 of 10 have been over 93. Okay, then. … Last year, these two teams split two meetings. And in the improbable Wake win in Winston-Salem, Wake held FSU to a 70.6 offensive efficiency, which is the lowest mark by a Wake opponent in the Jeff Bzdelik era. Well, that's just embarrassing, FSU. 
NARRATIVES
Florida State Win: FSU IS BACK, BABY!
Florida State Loss: ……….MAN, get a hold of yourselves, SEMINOLES! WHAT ARE YOU DOING?!?!?!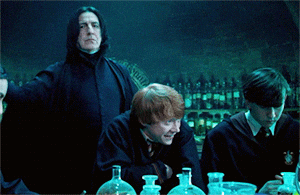 Wake Forest Win: So wait, are we at the point where this is good or bad?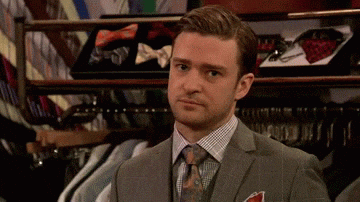 Wake Forest Loss: Five straight losses, with the next two games on the road and the very real potential to finish this season UNDER .500 after starting 11-3?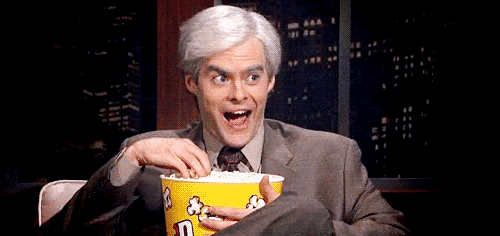 PREDICTION
Florida State, 70-62. I just think the Seminoles will find a way to win this one. Looking at their remaining schedule, it's nightmarish. If they want to make the NCAA Tournament, they have to win this game. HAVE to. 
SUNDAY
NOTRE DAME (13-12, 4-8 ACC) AT BOSTON COLLEGE (RECORD)
Time: 6:00 p.m.
TV: ESPNU/WatchESPN
THE SKINNY
Both of these teams should feel ashamed of themselves. Thus, Catholic guilt. Boston College has now committed a foul on a three-point shot while up by one point twice in a month - the last time came on February 1, in the first meeting between these two teams. So, that has happened. Oh, and Boston College has five wins against Division I teams and hasn't beaten anyone in the ACC not named Virginia Tech. So, that has also happened.
Notre Dame is at least coming off a win. Over Clemson at home in overtime, but a win nonetheless, and Clemson was about 30-40 spots higher than the Irish in Ken Pom, so.
But listen. Both of these teams should be better. Both seem to look competitive for 20-30 minutes before melting down faster than the snow in my front yard right now. Neither of these teams play good defense. Both of these teams can play offense just fine, but so? I'll say this - this time around, Notre Dame can't put Boston College on the free-throw line so much (Boston College had 20 of its 73 points from the line) and Boston College can't let Notre Dame crash the offensive glass like they did (retrieving 40.5% of their misses). There. You happy now? Actual basketball analysis? Now, I think both of these teams should go to confession and think about how much they've squandered their seasons this year. Especially you, Boston College. Oh, ESPECIALLY you. 
NAMES TO KNOW
Eric Atkins. Notre Dame is 2-4 in its last six games. Atkins has averaged 20 points on 15-of-29 shooting in the two wins and 10 points in the losses on 16-of-44 shooting. Not a coincidence. But one of those wins was against Boston College, when he scored an ACC-high 24 points on 9-of-17 shooting (2-of-4 from three).
Atkins is a good shooter, but let's face it - Notre Dame is better when he's driving to the basket and getting to the foul line (as he did in that game) than when he takes most of his shots from three. In that 16-of-44 shooting in the four losses, he has taken 24 of those shots from three and attempted a total of two free throws. Not good enough. He needs to attack, and really, who from Boston College is going to stop him? I'll wait. 
Olivier Hanlan. Last time around against Notre Dame, Boston College's star scorer had just five shot attempts. How that happens, I honestly have no idea. If you tell me it's because of Notre Dame's defense, I will straight up laugh in your face. But if it was, then Boston College needs to do more to get him open. That's not enough shot attempts for him. AND he attempted just one foul shot (which he missed), adding one assist and one turnover.  In the last two games alone, Hanlan has averaged 15.5 shot attempts and 5.5 free throws, which is about right for him, seeing as he's also averaged 23 points in that span. Get. Your. Best. Player. The. Ball. 
STATS ARE FOR LOSERS
In the win over Clemson, Notre Dame had its best defensive performance since the meltdown loss at Ohio State, holding the Tigers to a 95.4 offensive efficiency rating. Clemson's 39.3% eFG% against Notre Dame was the second-lowest by a Notre Dame opponent this year (behind Stetson's stout 38.4%). … Duke's 119.5 offensive efficiency against Notre Dame is still the highest by an Irish opponent in a Notre Dame win, but Boston College's is not far behind (116.3). … Speaking of finding ways to lose games, Boston College has somehow managed to go 2-5 in games where it shoots 48.1% eFG or higher AND turns it over on 13.5% of its possessions or less. (And one of those was against Notre Dame: 56.4% eFG%, 12.4% TO%.) How that happens, I'm really unsure. I'm going to go with bad defense. … And speaking of bad defense, there are teams which force on average a turnover percentage of 20% or higher. Between these two defenses, Boston College has done that twice ALL YEAR to an opponent, while Notre Dame has done it four times. 
NARRATIVES
Notre Dame Win: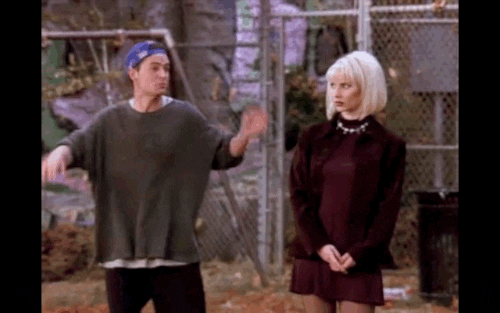 Notre Dame Loss: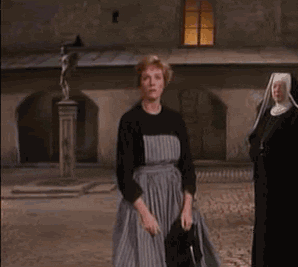 Boston College Win: Does it really matter at this point?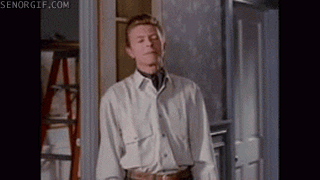 Boston College Loss: Um, see above.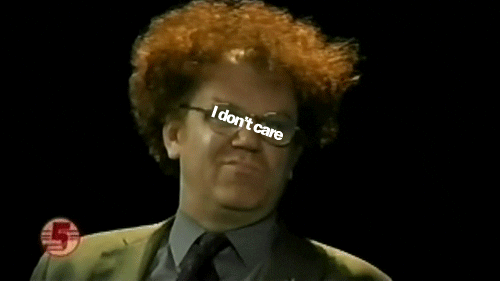 PREDICTION
Notre Dame, 71-67. Boston College just keeps finding ways to lose. Until they prove otherwise, I'm going to assume that's what's going to keep happening. 
Last week: 13-1 (13-1 ACC)
Overall: 74-22 (65-18 ACC)