Friday, October 4, 2013 11:21am
As teams' non-conference schedules are winding down and we begin our bogus journey otherwise known as the ACC season (or excellent adventure, if you will), we are getting into an exciting time of year.
Longtime ACC fans know what I'm talking about. That's right, we're getting into the time of year where the ACC begins slowly and grotesquely eating itself alive from the inside. This is the week where a Maryland could sneak up and beat a Florida State, or an N.C. State team that looked good against Clemson could lose at Wake Forest. Or Georgia Tech goes and beats Miami, thus beginning anew the cycle of mediocrity and underachievement in the Coastal Division.
Or, worse yet, Clemson - this year's BCS-bowl flagbearers, so to speak - falls on its face at Syracuse. (THANKS A LOT, EXPANSION!)
Hey, I'm just offering up the worst-case scenario here so that when only 1-2 of those things happen, no one is let down. As a Carolina Panthers fan, I know better than most that the best approach to Sunday afternoons is to expect the worst and hope for something that is not the very worst outcome ever, only to be surprised constantly by how much worse it can get. At least you're never bored. Just always sad. 
Anyway, enjoy your weekend, everyone! 
BALL STATE (4-1) AT VIRGINIA (2-2)
Time: 12:00 p.m.
TV: RSN 
KEY FOR BALL STATE 
Points on points on points. Shouldn't be too hard for the Cardinals, right? They're averaging 40 points and 335 yards per game. Well, Virginia's defense actually might be pretty good. So there's that. It leads the nation in three-and-outs per game at 8.5 (who knew that was a thing?) and last week at Pitt, the Cavaliers had seven sacks and held the Panthers to less than 200 yards of total offense. Without the Oregon game, Virginia is allowing 213.3 yards per game and 2.97 yards per play. Ball State's offense has been explosive against almost any opponent it has faced, but it hasn't faced an opponent of any real quality this year, save North Texas and maybe Toledo. The Cardinals need to make sure they gets points whenever they have the opportunity - Pitt reached the Virginia red zone twice last weekend and scored both times, so there's a start. 
KEY FOR VIRGINIA 
Oh, hello, Virginia offense. Are you there? Anyone? You will be needed this weekend. Ball State is going to score some. It happens in college football, usually. Scoring points, that is. Virginia's defense is doing all it can, but the Cavaliers are not scoring points. Virginia held Pitt to 199 total yards and 14 points just a week after the Panthers put up a million yards and 58 points on Duke. That should have been at least close to enough for the offense to provide some support, but it just couldn't do it. Pitt went from allowing Duke to score 55 one week to holding Virginia to three. The Cavaliers have played three pretty good FBS defenses, but they haven't passed for more than 174 yards against any of them (or rushed for more than 124 yards). 
Virginia is turning it over, too - eight giveaways in three games against FBS teams (four fumbles, four interceptions). Bad news, then, that Ball State is tied for 10th in the country in turnovers gained with 12 (including seven fumbles). But the Cardinals' defense has still allowed opponents to move the ball - 223.6 passing yards per game and 202.6 rushing yards. Virginia has to take care of the ball and get something going offensively. This defense deserves that. And again, if the Cavaliers can't impose their will physically a little bit on a smaller FBS school (from a non-BCS conference), they've got bigger problems. 
HERE'S A GUY 
Keith Wenning. Ball State's senior quarterback is the real deal. Just ask Indiana. In the last two games against the Hoosiers (both Ball State wins), he has completed 67% of his passes for 197.5 yards, five touchdowns and no picks, adding 14 rushes for 101 yards and another score. Indiana hasn't been very good recently, and Wenning has - understandably - had his worst games against the upper-tier BCS programs (Clemson last year, Oklahoma in 2011, and so on). But ... does Virginia qualify? We're all about to find out, as the 'Hoos have allowed a total of just 611 passing yards this season through four games. Wenning has completed just over 64% of his passes this year for 1,650 yards, nine touchdowns and three picks. And he's one of two FBS QBs to pass for over 300 yards in first five games. 
THIS GUY 
Anthony Harris. Virginia's junior safety is going to have a busy afternoon, but that's nothing new for him. He leads the Cavaliers with 34 tackles (1.0 for loss), two interceptions, a forced fumble and two pass breakups. Of Virginia's six turnovers forced, Harris has three of them, including two at Pitt (an interception and a forced fumble). Virginia's defensive turnaround this year has been a true team effort, but the Cavaliers still weren't forcing a ton of turnovers until recently. And Harris has shown he can do that. Harris and his teammates will have a busy afternoon slowing down this Ball State passing attack, though. 
STATS ARE FOR LOSERS 
This is the first meeting between Virginia and Ball State, and this is the Cardinals' first trip to the state of Virginia since a game at Richmond in 1975. ... Ball State is the only FBS team to score on its first five opening drives this season. ... Virginia quarterback David Watford has over 1,000 fewer passing yards than Wenning (604 compared to 1,650) with just one fewer game. ... Virginia got into the red zone seven times against VMI, and has reached the opponent's 20 just six times combined in its other three games. ... On the flip side, Oregon reached Virginia's red zone six times, but the Cavaliers' other three opponents have gotten there a combined six times. 
NARRATIVES 
Virginia Win: 
Virginia Loss: 
PREDICTION 
Virginia, 22-21. No, I do not feel good about this pick. But ultimately, the Cardinals haven't really played anyone yet and Virginia's defense is the real deal. If Virginia's defense can't score on this defense, then ... well, never mind. 
NO. 25 MARYLAND (4-0, 0-0 ACC) AT NO. 8 FLORIDA STATE (4-0, 2-0)
Time: 12:00 p.m.
TV: ESPN 
KEY FOR MARYLAND 
Bothering Jameis Winston. The FSU quarterback has been pretty unflappable to date, but he also hasn't been pressured much. He was sacked four times at BC, bringing the total to seven allowed on the season. But Winston still managed to put up 330 yards passing and four touchdowns. He still hasn't had an efficiency rating as good as he did in his first game (252.2), but honestly, how could he? Maryland has 17 sacks this season, but just two came against West Virginia. It's not a huge concern, yet, but it's certainly worth keeping an eye on. Especially if you happen to turn on the game and notice Winston sitting in a perfectly-formed pocket, eating a sandwich as he surveys the field and picks a receiver. A lot of that is on his offensive line , which is excellent (last week notwithstanding). But Maryland's front is very good too, and will compete. 
KEY FOR FLORIDA STATE 
Clean up the special teams. A big reason things were so close against Boston College is that the Seminoles' special teams were ... not great. BC's average starting field position was its own 34-yard line, but in the first quarter (when BC got off to a big lead), it was the BC42. A 19-yard punt return and later a 33-yard punt will do that. FSU netted just 26.8 yards on four punts, and Cason Beatty needs to step his game up to get on the level of the other punters in the ACC, who have clearly come to play this year. The ACC demands more of its punters.
BC averaged nearly as many yards on two punt returns (26.5) as it did on six kickoff returns (27.0). And not only did FSU not have a punt return, but BC kicker Nate Freese also kicked off seven times and five were touchbacks. And the sole FSU return went for just 17 yards. Maryland is plenty dangerous on special teams, and if the Seminoles' coverage unit doesn't get things fixed this week ... yeah. 
HERE'S A GUY 
Stefon Diggs. Lost in Maryland's 37-0 win over West Virginia was that the offense was fairly meh, at least by the standards the Terps had set in the first three games. And one way to tell was that Diggs, who caught passes and made plays even as Maryland QBs kept getting hurt last year, had just two catches for 13 yards. And FSU corner Lamarcus Joyner will almost certainly be checking him. FSU's defense can be tough to pass on, but it won't be impossible, and Maryland is good enough offensively to do it. Diggs is going to have to make the most of his touches, though. But let's be honest - if the guy can excel last year with a converted linebacker throwing him passes, can a few talented FSU corners slow him down too much?
THIS GUY 
Devonta Freeman. The Florida State running game has been a by-committee situation, but junior Devonta Freeman might be moving to committee chair. If that's a thing. And if that means more carries. We'll go with that. Last week at BC, he was held to a season-low 49 yards on nine carries. And 5.4 yards per carry, which is just WEAK. Well, it is if you consider he averages 8.7 per carry. Last year against Maryland, Freeman had 16 carries for 148 yards (9.3 avg), the most ever yards on the ground by an FSU player against the Terps. And it was against a Maryland defense that (at that point, anyway) was one of the better defenses in the nation against the run. Maryland's run defense is still excellent, but it hasn't seen a back like Freeman (or his teammate, James Wilder). 
STATS ARE FOR LOSERS 
A win would give Florida State nine straight wins against ACC competition. ... Florida State leads the series with Maryland 21-2 all-time and has won six in a row after losing in College Park in 2004 and 2006. Yes, astute readers, that does indeed mean that Maryland has never won in Tallahassee. ... One more win would give Maryland more wins than it had all of last season. ... Maryland has cracked the AP Top 25 for the first time since 2010, and the Terps are off to their best start since 2001. ... West Virginia had just 175 total yards against Maryland. Somehow, UConn had nearly 200 more against the Terps a week earlier (374). I just ... what? 
NARRATIVES 
Maryland Win:
What better way could Maryland get its revenge on the ACC than by both A) starting to be good on its way out, and B) knocking out the ACC's second-best contender for a BCS bowl in its final year in the league? The B1G wins again! They always do. 
Maryland Loss:
Maryland gets its first loss of the season, and had a player hit by a bus this week for its first of what could turn into multiple freak injuries?
Florida State Win: 
Florida State Loss:
FSU lost to a team it (arguably) shouldn't have and ruined its national perception? Is this Florida State-ing? Or Jimbo-ing? If Clemsoning is a thing, this should be. Just saying. 
PREDICTION 
Florida State, 29-17. Maryland is going to give Florida State a game. The knock on the Terps is they haven't played anyone, supposedly. But is Florida State's murderer's row of Pitt, Nevada, Bethune-Cookman and BC really THAT much better? It's better, mind you. But Maryland's been just as dominant. So, we'll see. But ultimately, it's tough to win in Tallahassee and the Terps probably won't have enough to pull the upset. 
NORTH CAROLINA (1-3, 0-1 ACC) AT VIRGINIA TECH (4-1, 1-0)
Time: 12:30 p.m.
TV: ACC Network 
KEY FOR NORTH CAROLINA 
Avoiding a full-scale meltdown. No, seriously. This is the goal. Being competitive, respectable and showing that the team still has a pulse, still has some semblance of confidence. If not, the season is essentially lost. And who knows? It might be anyway.
But at the very least, UNC needs to show that what happened against ECU isn't going to change its ability to compete in the Coastal Division. (Meanwhile, the rest of the Coastal Division is thankful ECU isn't in it. Although if it were, ECU would finish 5-3 and earn a five-way share of the regular-season title, decided by a series of elaborate tiebreakers. The final tiebreaker would be "Which team makes people the least sad?", and Miami would win. #goacc)
UNC's offense has left a lot to be desired, and though it'll be tough to get going against Virginia Tech's stout defense, it's now or never for UNC. The defense? Welp. Hope/pray for the patented Hokie offense's "self-check" strategy? 
KEY FOR VIRGINIA TECH 
Hey, Hokie offense ... I've got good news for you! Listen, you probably saw it already on film. UNC's defense is having some problems with things like tackling, coverage, getting 11 guys on the field for every play - you know, the usual. I know you guys have had your own problems - dropped passes, badly-thrown balls, little to no push up front in the running game, penalties, etc. - but hey, if you can't get it going this week, when will you be able to do it? (No, but seriously.)
To take a more analytical angle here (I know, where's the fun in that?), Virginia Tech had just 40 yards rushing last year at UNC. Logan Thomas had 354 passing yards, but he can't do it all on his own again. And certainly not in a shootout. Thomas has 52 rushing attempts this season, though, and 39 have come in the past two weeks (he has 116 yards and three scores on the ground). The Hokies wanted to avoid having Thomas carry the ball too much, but he's so tough to bring down that it's hard not to, especially since the "traditional" running game hasn't been great. As good as Thomas was against Georgia Tech, most teams would be content to let a single player beat them if they have to, and if Thomas doesn't have more help, it's not going to work. 
HERE'S A GUY 
A.J. Blue/Romar Morris. UNC doesn't talk about injuries, so no one knew starting tailback Romar Morris would be out against East Carolina with an injury ... until he wasn't in the starting lineup. Senior A.J. Blue filled in and had 68 yards on 20 carries. Fairly pedestrian, but then again, that's what the UNC running game has been without Giovani Bernard and half of its 2012 offensive line. Last year against Virginia Tech, Blue and Morris had 57 yards on 12 carries (4.8 per), but Bernard had 262 on 23 carries. So, yeah. This year, the duo has combined to average 4.4 yards per rush, but just 86.3 yards per game. They've been fine, but not great. It's not all on those two to get the offense going again, but if one or both of them could help keep the chains moving and make a play or two, it sure would help. Blue in particular has emerged as a leader this week, something the Tar Heels desperately need. But can he back that up on the field? 
THIS GUY 
Demetri Knowles. He's one of only two Hokies who caught a pass last year to catch one this year, and the redshirt sophomore wide receiver seems to have fixed whatever drop problems he was dealing with early on (he certainly wasn't the only one, but still). The first two games this season, Knowles had four catches for 23 yards. In the last three games, he has 16 catches for 187 yards and a touchdown. It's nothing crazy, but any reliable - and explosive - target for Logan Thomas is a good thing. He was a big factor at Georgia Tech, with five catches for 67 yards. Particularly as D.J. Coles works his way back to full health, Knowles is big for the Hokies. (Oh, and last year at UNC, Knowles had had six catches for 83 yards.) 
STATS ARE FOR LOSERS 
This will be the 36th meeting between Virginia Tech and UNC, and Virginia Tech leads it 18-11-2 (including 7-2 since joining the ACC). ... Oddly enough, Virginia Tech is just 3-3 against UNC at home all-time, although two of those losses came before Virginia Tech joined the ACC. ... Five of the nine ACC matchups between these two teams have been decided by seven points or less (including four by just three points). ... UNC's 48 points against the Hokies last year were the most by either team in the series, and Virginia Tech's 34 points were the second-most it has had against the Tar Heels (35 points twice). In the 2011, 2010 and 2009 games combined, UNC had a total of 51 points, just three more than it had last year in one game. 
NARRATIVES
North Carolina Win:
We always knew you had it in you, Tar Heels! No, really! Because...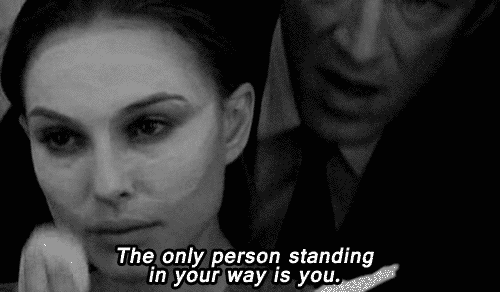 North Carolina Loss: 
Um....welp. Is there a panic button nearby?
Virginia Tech Win:
You hear that, Coastal Division? Huh? Do you? I think ... yep .... 2-0 in Division ... I believe ... BEAMER BACK?!?!?!
Virginia Tech Loss: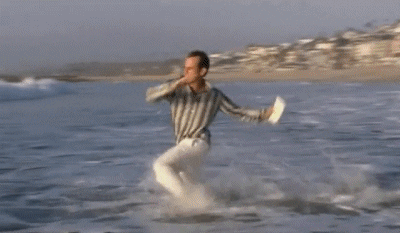 PREDICTION 
Virginia Tech, 30-20. That final margin probably won't reflect the way the game itself looks, as the Hokies should be in control from start to finish. But this is the ACC, and the Coastal Division. So who knows?
ARMY (2-3) AT BOSTON COLLEGE (2-2)
Time: 1:00 p.m.
TV: ESPN3 
KEY FOR ARMY 
Um ... hope the cancelled cancellation of the game gets cancelled? Seriously, this defense just needs to get some stops. Easier said than done against a BC offense that appears to be clicking at just the wrong time from Army's perspective. Still, Army's defense has been ... not terrible this year? The Black Knights have only allowed 49 passing first downs, including just four to Wake Forest. FOUR! (Of course, those 49 passing first downs have come on just 122 passing attempts, meaning Army gives up a passing first down on 40.2% of all pass attempts. And Wake STILL got four - on 17 attempts! Sigh.) But Army's defense has been awful on third down, giving up 46% conversion rate to opponents - except, of course, for Wake Forest (4-of-12). Without Wake, Army's opponents have converted 58.5% of third downs. I mean ... yeah. Not good. For Army's defense, or for Wake for that matter. 
KEY FOR BOSTON COLLEGE 
Stop the run! Spoiler alert - Army likes to run the ball. A LOT. So, um, stop that. It's that dreaded triple-option attack that the evil sorcerer Paul Johnson has inflicted on college football. Wait, the flexbone has been around since the 1980s and the wishbone since the 1960s? GET OUT!
But anyway, Army has run the offense without as much success as teams like Georgia Tech and even Navy. Speaking of offenses clicking at the right time, though - or wrong time, for BC - Army had a season-high 414 rushing yards against Louisiana Tech last week and held the ball for nearly 40 minutes. BC's opponents this year have averaged 4.5 yards per carry (taking out Wake, it's 5.4). But two of those opponents were USC and Florida State. Still, last year Army had three different players hit the 100-yard mark on the ground against BC, and - wait for it - Army held the ball for over 38 minutes. STOP THAT OPTION, EAGLES! 
HERE'S A GUY 
Terry Baggett. A junior A-back, Baggett had just 26 career carries entering this season. He has 48 through five games this year, and he's making good use of them. In the last three games, he has 364 yards on 45 attempts (8.1 per rush) and two touchdowns (both of which came against Louisiana Tech). And he has five of Army's 17 offensive plays of 20 or more yards this year. B-back Larry Dixon had been getting most of Army's carries, but an ankle injury kept him out of the Wake game and now, it's clear Baggett has earned the coaches' trust. He's a dangerous runner, and BC is going to have to, you know, tackle.
THIS GUY 
Chase Rettig. Rettig is not having a bad year by any stretch, but BC's senior QB has yet to have a 200-yard passing game against an FBS team. He came close last week against FSU (18-of-28 for 197 yards), and he still had a career-high four touchdown passes. Entering the FSU game, he had four touchdowns to one interception, but he had completed 47.4% of his passes against BC's first two FBS opponents (and was averaging 103 yards passing in those games). He obviously bounced back nicely against FSU.
With plenty of weapons to throw to and a defense that, in theory, BC should be able to exploit, this feels like a game where Rettig can break out. Though it's worth noting that Army's last two opponents have combined to complete just under 50% of their pass attempts (26-of-53) for a total of 452 yards, two touchdowns and one interception. Of course, those last two opponents were Wake and Louisiana Tech. But those games still count. And last year against Army, Rettig was 16-of-29 for 234 yards and a touchdown. 
STATS ARE FOR LOSERS 
Boston College had 55 points in its first three games, and put up 34 on Florida State last week alone. ... Pretty odd, but this is the first time Boston College has had a Homecoming game "in decades", according to the BC game notes. I assumed that was a thing at every school. ...  Army hasn't won a true road game since 2010 (at Kent State). ... BC leads the series with Army 24-13 and 11-2 at home. And yes, one of those BC losses was last year. 
NARRATIVES 
Boston College Win:
Congrats, Eagles! This win gives you 2.75 on the season, with a moral victory counting for 0.5 and this win over Army counting for 0.25.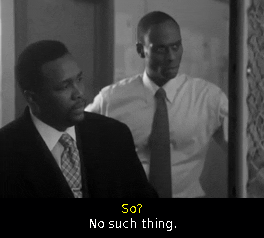 I'm kidding, guys. BC won two games last year (one of them NOT against Army, which....yeah), so getting to three in October is a big deal, and already a good sign for a program that Steve Addazio looks like the guy to turn around. Or the dude, if you will.
I'll show myself out. 
Boston College Loss:
A week after the Eagles hang with FSU, they can't even beat ARMY?!?! ARMY WASN'T EVEN SUPPOSED TO BE THERE THAT DAY! (Slightly modified from this.) This is not very dudeish, BC.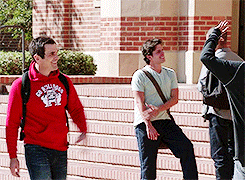 PREDICTION
Boston College, 51-23. I figure Wake is much worse than BC, and this game is at BC. So by transitive property, BC should double Wake's score against Army (at least, and that was 25 points) while I just made up the 23 points for Army thing (the Black Knights had 11 against Wake at home). And if BC has a big lead, it might give up a garbage score or two. Plus, this is a game against the military in a government shutdown and why not be charitable? That was an inside look at the science behind my stone-cold-lock weekly picks. You're welcome. 
N.C. STATE (3-1, 0-1 ACC) AT WAKE FOREST (2-3, 0-2) 
Time: 3:30 p.m.
TV: RSN/ESPN3 
KEY FOR N.C. STATE 
Defense is fun! More of that, Wolfpack. After doing a nice job containing the explosive Clemson offense, N.C. State followed up that effort by holding Central Michigan to 259 yards, the Wolfpack's best defensive effort this year. And even better, the defense got its first interception of the season last week - and then got two more! This is especially good news since after recovering six fumbles in its first two games, N.C. State has neither forced nor recovered a fumble in the last two games. And N.C. State had two sacks in its first two games, but seven in the last two (including five against Clemson). Wake Forest's offensive line offers just slightly more resistance than a spider web. Time for the Wolfpack defense to exert its will and dominate a struggling Wake Forest offense, which makes it much easier to win on the road.
Considering North Carolina and Duke seem to have decided not to play defense this season - bold strategy, if you ask me - perhaps one team in the Triangle should try it out? Just saying. 
KEY FOR WAKE FOREST 
Open up that bag of tricks, Jim Grobe! Anything goes. YOLO, as the kids say. Run the option? Sure, why not? Trick plays in which Michael Campanaro attempts a pass? Absolutely! Wake Forest has nothing left to lose at this point. So why not take those pages of the playbook that are encased in glass labeled "Break only in case of emergency" and use them? Listen, N.C. State is a better team than Wake Forest. There's been little evidence to the contrary this season. But this is still a young N.C. State team, and it's the Wolfpack's first road game. That, combined with the fact that they've been hearing about the Winston-Salem mystique all week, means that they could be spooked a little if Wake Forest hits a big play or two early. "Wait, what's going on here? This team looked awful on tape!" Yes, we know. (#goacc)
But seriously, Wake should just go for it in this game. Try everything. Open up the kitchen sink and dump it out everywhere. (Wait, that analogy didn't work. Whatever. You get the point.)
HERE'S A GUY 
Shadrach Thornton. After being suspended for the opener, N.C. State's sophomore tailback didn't get a carry until Week 3 against Clemson. And it went 21 yards for a touchdown. Pretty good! But against Central Michigan, he finally saw his workload increase, carrying it 13 times for 71 yards and a score. The most carries by an N.C. State back all year in a game is 17 (Matt Dayes in the opener), so that's a good sign for Thornton. And N.C. State's running game hasn't been very consistent - the 239 yards against Central Michigan were a season-high, and though the Wolfpack had 165 yards against Clemson, most came on a few big plays. N.C. State needs to sustain something on the ground, if for no other reason than quarterback Pete Thomas won't feel like he needs to carry it all the time. (Kidding! Kind of.)
THIS GUY
Michael Campanaro. Think the senior wide receiver will be a point of emphasis this week for N.C. State? (This was a rhetorical question.) Yes, Wake's offense is struggling. But it's not Campanaro's fault. He's responsible for nearly half of Wake's passing yards this year (429 receiving yards out of 1,014 passing yards). He had a third of Wake's passing yards last week at Clemson (75) and over a third of Wake's completions (seven of 19). Okay, I don't need to convince any of you. But he's been pretty good against State as well - last year in Raleigh, Wake had just one touchdown and Campanaro threw it on a trick play. It was the second year in a row he threw a touchdown PASS - in just a half of action against N.C. State in 2011, he had a 40-yard touchdown pass, plus five catches for 93 yards and a score. Yep. IN A HALF. Last year in Raleigh, Campanaro was held to five catches for 14 yards. But he always seems to find a way. 
STATS ARE FOR LOSERS 
Primary partners, indeed: Wake and N.C. State will be playing their 107th game against each other, the most N.C. State games against one opponent. (N.C. State leads, 63-37-6.) ... N.C. State has won 13 of the last 14 games at home in the series, but Wake has won five in a row and seven of the last eight at BB&T Field. ... The last time N.C. State played at Wake Forest in a game played October 5 or earlier was 1993. N.C. State in total is 3-5 against Wake in games played before October 5 and 9-3 in games played after that date. Always better to get the Deacs later in the year, and this is right around that cut line.
NARRATIVES 
N.C. State Win: THE CURSE OF WINSTON-SALEM HAS BEEN BROKEN!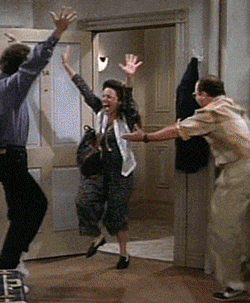 N.C. State Loss:
But ... N.C. State played Clemson close at home, then killed CMU on the same weekend that UNC got blown out at home by ECU ... everything was so happy......and then......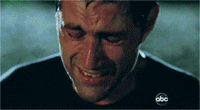 Wake Forest Win:
Wait...what? Welp.
Wake Forest Loss:
ALL WAKE FOREST FANS HAD LEFT WAS THE STREAK! COME ON JIM GROBE! #REMOVETHEGROBTH MOVEMENT BEGINS ANEW! *Wake fans raise money for airplane banner with said hashtag* (You're welcome in advance, #REMOVETHEGROBTH'ers. I will only charge a small fee for the use of that hashtag. I seems like it's too long to be used on an airplane banner. But it's actually fewer characters than "Fire Ron Wellman".)
PREDICTION 
N.C. State, 31-20. Wake Forest might show a few early signs of life, but the Deacs will ultimately fade. After all, N.C. State can't be beaten by a field alone. And it shouldn't be beaten by a Wake Forest team that isn't good enough to beat them. In theory. On paper. 
GEORGIA TECH (3-1, 2-1 ACC) AT NO. 14 MIAMI (4-0, 0-0)
Time: 3:30 p.m.
TV: ESPNU
KEY FOR GEORGIA TECH
Take care of the football. BALL SECURITY! Come on, guys. The Yellow Jackets were lucky against North Carolina that the Tar Heels couldn't come up with more than one of their four fumbles, and weren't quite as lucky against Virginia Tech (three fumbles, one lost). But Georgia Tech still has nine fumbles this year in three games against FBS opponents ... and has managed to recover all but two. That fumble luck is going to run out, and fast. Fortunately for the Hokies, they were able to intercept two Vad Lee passes (two of his three picks this year). (For the record, Miami has four interceptions this year and its opponents have fumbled seven times and Miami has recovered six. Little-known fact: all four interceptions and seven fumbles were committed by Florida quarterback Jeff Driskell. Okay, not really.) 
KEY FOR MIAMI 
Be. Smart. Please. Georgia Tech's defense has been strong in the second half this season, and all it takes is a few mistakes by an opponent (see both UNC and Virginia Tech) to let the Jackets right back into a game. Against Virginia Tech as the third quarter started, it was textbook - a holding penalty disrupted the VT offense, which then had to punt, and on the ensuing GT drive, an offsides and a pass interference penalty aided the Yellow Jackets' first touchdown drive to cut the score to 14-10.
Another pass interference gave Georgia Tech the ball at its own 45-yard line on what could have been a game-tying drive. (It wasn't.) Still, you don't want to put yourself in that position if you're Miami, and the Hurricanes have done too much of that this year, averaging 62 penalty yards per game and committing at least seven penalties in three of four games. Can't do that stuff against the Jackets. 
HERE'S A GUY
Vad Lee. The Georgia Tech quarterback looked rather mortal against Virginia Tech, turning it over three times (he has four total turnovers this year) and completing just 7-of-24 passes for 144 yards. Now, Virginia Tech's defense will do that to a lot of quarterbacks. But it's evidently enough of a concern that Paul Johnson said Lee's backup, Justin Thomas, will see time this week (but won't start). That could mean nothing - Lee saw time off the bench last year when Tevin Washington was still the starter, after all - but moves like this always mean at least a little something. Thomas hasn't played since the Elon game, by the way, when he had five carries for 53 yards and a score. Either way, Lee needs to get back on track for the Jackets to have a chance in Miami. 
THIS GUY 
Stephen Morris. We haven't seen or heard much from Miami's senior quarterback in awhile, it seems. But he's still there. In the last two games, the Miami QB's backup (Ryan Williams) has attempted more passes (27) than Morris himself has (20). But Miami had a huge lead against Savannah State and Morris was dinged up at USF. Through four games, he's completing nearly 57% of his passes for 626 yards, six touchdowns and two interceptions. To put that in perspective, Morris had 436 yards passing last year in the Georgia Tech game alone. But Miami is rightly being careful with him. He's been sacked just once all season, and it's not like he hasn't faced a good defense (hello, Florida - and yes, that was the sack). Georgia Tech didn't sack him last year either, and the Yellow Jacket defense has just six sacks through four games this year. And one quarterback hurry. That won't cut it against Morris.
STATS ARE FOR LOSERS 
Not sure if this was an intentional troll by Paul Johnson (who am I kidding, of course it was), but he said in his midweek presser that it was the first time the Canes had been 4-0 since "the early to mid-90's". Or, you know, 2004. (They actually started 6-0 before a loss at UNC.) Not to mention 2003, 2002, 2001 ... and then 1996. So, maybe that's what he was thinking about? Doubtful. Love you, P.J.) ... Hard to believe somehow, but Duke Johnson is the only player in Miami history with at least three kickoff returns of 95 or more yards. ALL THOSE ATHLETES! ... Miami hasn't trailed in the last 357 minutes of football, dating back to - you guessed it - a 41-40 loss at Virginia. Ah, the mighty 'Hoos. ... Georgia Tech leads the all-time series with Miami 10-8, but the Hurricanes have won the last four. 
NARRATIVES
Georgia Tech Win:
And thus, so the Coastal Division vicious self-perpetuating cycle of eating each other begins anew, as a favorite falls and everyone beats everyone else and by the end of the year, ALL THE COASTAL TEAMS WILL HAVE THE SAME RECORD AND THERE WILL BE A 7-WAY TIE AND MY HEAD JUST EXPLODED!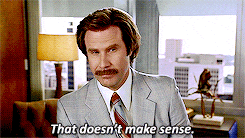 Georgia Tech Loss:
That triple-option nonsense doesn't work against teams with real athletes, PAWWWWWWWL! Better luck next time! Now take your cut blocks and your trolliness and your weird offense and GO AWAY!
Miami Win:
THE U SWAGGER IS BACK, BABY!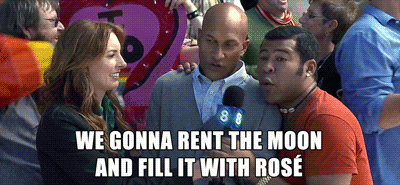 Miami Loss:
It was all there for you, Miami ... IT WAS ALL THERE FOR YOU! COASTAL DIVISION CHAMPS! AND YOU BLEW IT! Or maybe not. You could still win the division. BUT STILL, YOU GUYS! Oh well. At least the ACC has the Atlantic Division.
PREDICTION
Georgia Tech, 38-37. You know what? I'm going out on a limb here. I don't feel great about this one. But this just feels like the type of game Miami would lose. Feeling good about itself, the U is back, blah blah blah ... and then an epic fail. I'd like to think I'm wrong, but we shall see. Ultimately, every Coastal team is flawed and while Miami might be the best of the bunch, it isn't unique in that regard. 
NO. 3 CLEMSON (4-0, 2-0 ACC) AT SYRACUSE (2-2, 0-0 ACC)
Time: 3:30 p.m.
TV: ABC/ESPN2
KEY FOR CLEMSON 
Keep calm and make plays. No, seriously. That was the Tigers' formula at N.C. State, and even if it wasn't always pretty, it worked. And that's what Clemson needs to do in this game - keep finding a way to make a play when it matters most, because that's what the Tigers did in Raleigh.  But ideally, you'd think that after the first road game is out of the way, Chad Morris and the Clemson offense will air things out a little bit more. The Tigers were a little conservative at N.C. State, and while it's understandable, they need to open it up a bit more to dominate ACC opponents on the road like they could.
KEY FOR SYRACUSE
Don't hurt themselves on offense and special teams. Listen, Clemson's offense is going to move the ball. Spoiler alert, I know. And so the things that the Orange will have to avoid include: turnovers, running over or near the out-of-bounds line (sorry, N.C. State fans), and/or penalties on offense or special teams that sacrifice field position, down and distance, etc. Clemson's defense thrives on that, and frankly, Syracuse will need as much to go right as possible to win this game. So don't make it that much harder on yourself.
HERE'S A GUY
Vic Beasley. Clemson's athletic defensive end has been the biggest difference-maker on this defense this year, tallying six of Clemson's 15 sacks this season (six of his tackles have been sacks, and his six sacks are indeed a team-high). And he also has four pass breakups and three quarterback hurries. His four pass breakups are the most on the team - more than any of the defensive backs! He played just 29 snaps against Wake Forest, but still managed to get a sack. If you watched the game at N.C. State, one could make a case that the Tigers don't win without Beasley. N.C. State fans might argue there were other factors at play, but I digress. Syracuse's quarterback Terrel Hunt hasn't had much pressure put on him this year by the likes of Tulane and Wagner, and Clemson's going to need to contain him and harass him into mistakes.
THIS GUY
Terrel Hunt. Yes, Hunt has done what he's done against Tulane and Wagner. Let's just get that out of the way early. But he's still moving the ball down the field and hitting open receivers accurately, which is certainly progress. He's 33-of-43 for 468 yards, with seven touchdowns and no picks through three games (one start), adding 91 yards rushing (with no negative rushing attempts!) and two scores. He'll be the best quarterback Clemson has seen this side of Aaron Murray, and the Tigers certainly allowed some big plays to Murray, as well. And he'll definitely be the first true dual-threat QB (no disrespect to Pete Thomas intended) they'll have faced. So...it'll be interesting.
STATS ARE FOR LOSERS
No. 3 Clemson is the 11th top-five team that has come to the Carrier Dome since it opened in 1980 (the first since No. 5 Cincinnati visited in 2009). Clemson's ranking (3rd) makes it the highest-ranked team to visit Syracuse since No. 1 Miami in 2002. A win would give Syracuse its first win over a top-five team since 1984, when it beat No. 1 Nebraska. ... A ridiculous 17 different players have caught a pass for Syracuse this season (sixth-most in FBS). ... This is a first for Clemson, too - it's Clemson's first trip to play a game in the state of New York since 1952 (a 12-12 tie at Fordham). And yes...Clemson's game notes not only include a detailed recap of said game, but also some stats from it!  
NARRATIVES
Clemson Win: 
(Yes, I know it's a pumpkin, people. It's close enough to an orange.)
Clemson Loss: 
Syracuse Win: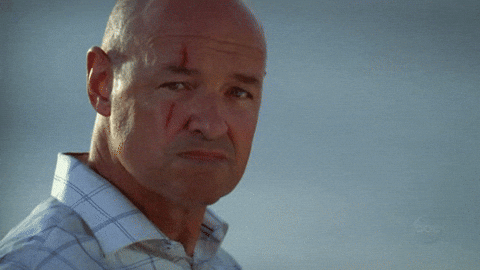 Syracuse Loss: Hey listen, Syracuse, you guys are going to be fine. Great addition to the league so far, by the way - way to be team players and carry your weight for the good of the league. And by the good of the league, I mean losing to Clemson by a big enough margin, but still giving your fans something to be hopeful about. And if you lost to Clemson by a lot? Even better way to ingratiate yourself to your new league comrades. Welcome, and thanks again!
PREDICTION
Clemson, 43-24. Syracuse is going to put up some points. But so is Clemson. The Orange defense is better than it might seem, but Clemson is....well, Clemson.
Week 5: 6-2 (3-1 ACC)
Overall: 41-8 (7-3 ACC)