Friday, October 25, 2013 1:30pm
It's probably appropriate that Halloween is coming up next week ... since there are some potentially ... scary ... losses on this week's slate of ACC games? Okay, so that's a bit of a stretch. Technically, of course Florida State could lose to N.C. State, or Miami could lose to Wake Forest, or even Clemson could lose to Maryland. (The fact that Clemson losing is the most likely scenario, even considering Maryland's injury situation, should tell you how likely any of these things are.) But hey, how likely was it that a girl in high school would develop telekinetic powers TO KILL (Carrie) or that a hotel caretaker would go insane and try to kill his entire family (The Shining)?
I love Halloween. I love scary movies. I don't love scary ACC results. But I do love GIFs. And so, I give you my Halloween-themed ACC weekly previews! MUAHAHAHAHA! *scary laugh* *creaking door* *wailing ghost* 
WAKE FOREST (4-3, 2-2 ACC) AT NO. 7 MIAMI (6-0, 2-0)
Time: 12:00 p.m.
TV: ESPNU
KEY FOR WAKE FOREST
Keep the ball as long as possible. Oh, and score. Wake is 3-1 when it leads the time of possession battle this year, but that's not the main issue for the Deacs. Wake's offense just isn't always going to maintain a lot of long drives. It's not. So the Deacs have to make sure they can get points when they do get close enough, and maximize all their chances. They did that against Maryland last week, turning a Michael Campanaro punt return into a touchdown, and scoring on both of Maryland's first-half interceptions to take a 24-3 at half. Now, are they going to lead 24-3 on Miami? I would say....probably not. But they need to make sure they take advantage of every chance they get to make Miami pay for mistakes or to capitalize on something good the Deacs did.
KEY FOR MIAMI
Stop being all derpy. Miami has eight turnovers in two ACC games so far. It lost two fumbles against Georgia Tech, and quarterback Stephen Morris has thrown six interceptions (four at UNC) in the last two games after throwing just two in Miami's first four games. Yikes. The good news for Miami is it has cut back on its penalties! Yay! The Hurricanes only had four penalties, a season-low, at UNC. Which is good because if they'd had maybe just one more, they might have lost the game. The margin was just that close. But the turnovers ... yeah. It's a problem. Wake has won its last two games because of a 5-1 turnover margin in its favor. Wake's opponents have also committed a total of 26 penalties in Wake's wins ... and just eight in three Wake losses. So, yeah. Don't hurt yourself, Miami. Stop it.
HERE'S A GUY
Tanner Price. Remember when Wake Forest was running all that weird option stuff and it ... well, it wasn't going well? Jim Grobe's no idiot. And he saw that it wasn't working for his quarterback, who can run the ball but was clearly uncomfortable pitching on the perimeter (and the backs were having trouble, um, catching it). So Grobe and his staff tweaked the offense and made it more Tanner-friendly. It's worked. In the last two games, Price's completed 50-of-75 passes for 499 yards, four touchdowns and one interception. His yards per attempt are about the same, but his completion percentage has gone up to 66.7% from 56.7% in the first five games. He's also rushed for 87 yards (though 82 were against N.C. State) and two scores in the last two games on 27 carries. If he's comfortable, he'll be accurate and make good decisions. That = good for Wake.
THIS GUY
Dallas Crawford. Duke Johnson is healthy, and he's going to play against Wake Forest. Everyone knows this. But with Florida State looming as the next game, there's probably no way we don't see a heavy dose of Dallas Crawford against Wake Forest. And why not? He was fantastic against North Carolina, rushing for 137 yards on 33 carries (and two touchdowns, including the game-winner). In Miami's first five games, he had 25 carries for 119 yards (but seven scores). The sophomore has happily played his role behind the dynamic Johnson, and he was rewarded for his patience against the Tar Heels. Why not keep feeding him against Wake Forest and save your best player, Johnson, for Florida State?
STATS ARE FOR LOSERS
One more win, and Jim Grobe will officially pass Peahead Walker for the winningest coach in Wake Forest history. And then we will no longer hear the name "Peahead" again, which is really too bad. ... Wake Forest has lost six in a row to ranked teams; its last win over a top-25 team was in 2011 over No. 22 Florida State. ... Grobe is 0-4 against Miami, but after Wake lost the first two meetings in 2004-05 by a combined 75 points, the Deacs have lost the last two meetings (2008-09) by a combined seven points. ... Miami's rankings in the AP, USA TODAY and Harris polls (plus the BCS) are all the highest they've been since November 13, 2005.
NARRATIVES
Wake Forest Win: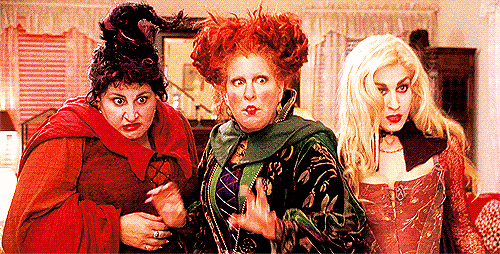 Wake Forest Loss: 
Miami Win:
Uh oh...look who's at the door, rest of ACC? BETTER NOT LET THEM IN!
Miami Loss:
Okay, so you get in the top 10. You win a game, even after derping it up at UNC. You have Florida State next week. You were home free, Miami. Running away from your demons. And then ... Leatherface caught you.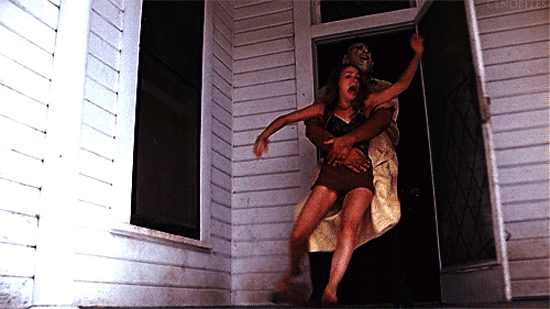 PREDICTION
Miami, 38-17. The look-ahead is real. And at some point, Miami's derp is going to catch up with it. The Canes might as well get it all out of the way this week en route to a derptastic ugly win over a team that they are better than.
GEORGIA TECH (4-3, 3-2 ACC) AT VIRGINIA (2-5, 0-3)
Time: 12:30 p.m.
TV: ACC Network
KEY FOR GEORGIA TECH
Third down! (Oh, and fourth down.) Somehow, Virginia's defense is still No. 1 in the country on third down, allowing a 26.6% conversion rate. But Virginia's defense has certainly come back to Earth over the last few weeks. So let's take a bit of a closer look at that, shall we?
In Virginia's first three games (sans Oregon, because, yeah), the Cavaliers allowed opponents to convert 22.8% of third downs, and those opponents had 36 first downs on 215 plays (getting a first down on 16.74% of all plays). In the last three games, though - against Ball State, Maryland and Duke - Virginia's defense is still good on third down (30.95%) but opponents have 70 first downs on 229 plays (30.57% of ALL plays resulting in a first down). That's ... yeah.
So they haven't even gotten to third down as much (18.34% of all plays have been on third down in the last three games compared to 26.5% in the first three). Georgia Tech has gotten a third down on 35.62% of its plays in four wins compared to 25.56% in three losses, and it has converted 42% of third downs in losses compared to 66% (!!!!) in four wins. And in losses, nearly 44% of Georgia Tech's first downs have come on third or fourth down compared to just under 33% in wins. So if they have to get to third down without getting a first down ... that's ... good for your defense! See?
KEY FOR VIRGINIA
Um ... try to keep any positive momentum you get going? Looking at the numbers Before and After in the Duke loss, it's jarring. When Virginia went up 22-0 with 5:49 to go in the second quarter, David Watford was 13-of-19 passing for 187 yards. The Cavaliers had 10 first downs passing. They also had rushed for 99 yards on 23 carries (4.3 per) and, taking out a 16-yard sack, it would have been 22 carries for 115. Pretty good. And then ... welp.
From the 3:27 mark in the second quarter and on, the Cavaliers were awful. Watford was 7-of-19 for 76 yards, actually not terrible considering he started 1-of-7 and didn't hit his second completion until almost the third quarter. And Virginia had 16 rushes for ... wait for it ... one net yard. And even taking out sacks, they would have had 13 attempts for 23 yards. Wooooooof. UVa just hasn't been able to sustain anything offensively, and it really needs to, particularly on the ground.
HERE'S A GUY
Quayshawn Neely. The junior linebacker (ACC Co-Linebacker of the Week! A tie for Linebacker of the Week is soooooo #goacc) is really starting to get it together and have a great year. After notching 15 tackles in Georgia Tech's first two games, he had a total of five in the next three games and notching no other stats. But in the last two, he has five tackles, including 0.5 for loss, a fumble recovery, an interception and a pass breakup (all of which - except 0.5 TFL and three tackles - came last week against Syracuse, his best game to date). Georgia Tech's defense is in desperate need of guys who can make plays and Neely is that kind of guy. Oh, and in two games against Virginia, he has 20 tackles (1.0 TFL) and an interception.
THIS GUY
David Watford. Yeah, so, you saw those numbers for Watford after Virginia got out to the 22-0 lead. It was ... ugly. And it's not all his fault, not even close - his center was having trouble snapping the ball, and there were a few drops. As the Daily Press' Norm Wood pointed out, only three of his completions in the game went to wide receivers. Also, Virginia couldn't run the ball. Oh, and the defense didn't play well. Other than that, Mrs. Lincoln ... But Watford's just kind of the microcosm of Virginia football at the moment - maddeningly inconsistent. He's tantalizingly good at times, and then it all falls apart. And it fell apart again. When will it be too much for the redshirt sophomore to handle from a mental perspective? Has to be soon, right? One would think.
STATS ARE FOR LOSERS
With its shutout of Syracuse, Georgia Tech got its second shutout of the season. It's the first time the Yellow Jackets have had two shutouts in a season since 1985 ... when defensive coordinator Ted Roof was a team captain. ... The all-time series between these teams is tied at 17-17-1....the rubber match, y'all! ... Virginia is 10-3-1 against Georgia Tech at home all-time (9-1 since 1992) and Mike London is 1-2 overall against Georgia Tech, with the lone win coming at home in 2011. ... Georgia Tech has won three of the last four in the series. ... Paul Johnson is 3-2 against Virginia, making him the last Georgia Tech coach to have a winning record against the Cavaliers since Bill Curry (3-1-1).
NARRATIVES
Georgia Tech Win: 
Georgia Tech Loss: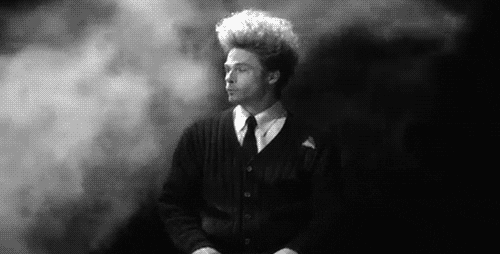 Virginia Win: 
Virginia Loss: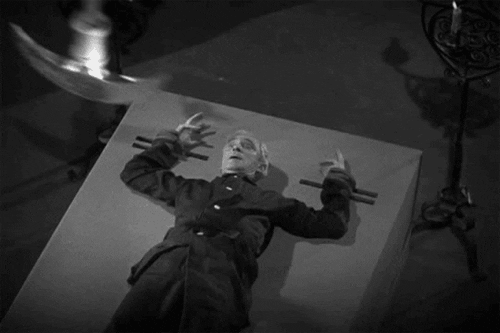 PREDICTION
Georgia Tech, 33-20. I don't have much to add here, except maybe avoid watching this game if you don't want your eyes to start burning. Virginia's ... not in a good place right now.
PITTSBURGH (4-2, 2-2 ACC) AT NAVY (3-3)
Time: 1:00 p.m.
TV: CBSSN
KEY FOR PITTSBURGH
Pass pass pass pass pass ... run it a few times ... and then keep passing. Remember when Pitt had a prolific passing offense? Or was that just against Duke's defense? Or maybe it was never really prolific? I DON'T KNOW WHAT'S REAL!!!! Anyway, Pitt started the year in its first three games passing for 869 yards, nine touchdowns and four interceptions, averaging 11 yards per attempt. Yes, 11. In the last three games, though - with Tom Savage limited by a concussion and wide receiver Devin Street missing the last game - Pitt has passed for 482 yards, nearly half of what it did in the first three, and has five touchdowns and two interceptions. Oh, and the Panthers are averaging 6.1 yards per attempt. . Navy's pass defense is ... well, it's present. The guys ... show up. Pitt should be able to pass on this team. Probably a good time to do that?
KEY FOR NAVY
Get in the red zone! Then, score points! Easy, right? It used to be for Navy - the Midshipmen started the season reaching the red zone 15 times in its first two games (and scoring on 13 trips). But in the next three games - including two losses - Navy reached the red zone just seven times and scored five. And it wasn't easy at Duke a few weeks ago. Three of Navy's first four drives (which totaled 38 plays) reached the red zone, but Navy only scored points on one of them, missing a field goal and losing a fumble. Navy wouldn't cross midfield after that on six drives (and just 27 plays). The Mids did a little better last weekend at Toledo, getting to the red zone eight times and scoring on all eight trips - but they missed a lot of opportunities, believe it or not. Overall, 11 of Navy's 13 drives ended in Toledo territory. Of their first nine drives, seven ended on the Toledo side and Navy scored points on just three of them, turning it over on a fumble once, downs once and missing a field goal. Navy can't afford to miss opportunities against Pitt.
HERE'S A GUY
Isaac Bennett. In Pitt's backfield, freshman James Conner was getting most of the attention. But Bennett, a junior, stepped in for Conner when Conner got hurt against Virginia Tech and has been great ever since. He has averaged 7.2 yards per carry in the last three games (compared to 4.4 in his first three), and he has 37 rushes for 271 yards in the last two games alone, with three touchdowns. Is that somewhat inflated by playing Old Dominion last week? Sure. But he did have 240 yards on 30 carries, the most by a Pitt back since 2010. And he had 31 yards on seven carries against Virginia Tech; it's no small feat against that defense to average 4.4 yards per carry. He's also the leading receiver of Pitt's three ball-carriers with five catches, though that's not exactly an accomplishment as he has just nine yards on those receptions. Still, if that's the biggest complaint about Bennett, that's not so bad.
THIS GUY
Cody Peterson. Navy's defense isn't much to speak of, but Peterson has been pretty good for Navy this year. The senior linebacker (and co-captain) has three straight games with ten or more tackles; he's Navy's leading tackler and is fourth nationally in solo tackles per game (10.0). He had one of Navy's two sacks at Duke two weeks ago, and he had Navy's only quarterback hurry. Peterson is the leader on that defense, and he wasn't happy with the way they played against Duke. He couldn't have been happy with the way they played at Toledo last week either, although Peterson did have a hit on Toledo running back David Fluellen that knocked him out of the game and drew the ire of Toledo's head coach. Always worth keeping an eye on a guy like that, Pitt.
STATS ARE FOR LOSERS
Pitt leads the all-time series with Navy, 22-13-3, and leads it at Navy, 12-4-2. Pitt has won two in a row in the series, but the teams haven't met since 2009. ... Navy's last win in the series came in 2007 (in double overtime). ... Pitt wide receiver Devin Street sat out last week's game, so he still needs two receptions to pass the dynamic Latef Grim for first in Pitt history. I'm not sure what Grim's doing now, but he sounds like a pretty awesome guy while he was at Pitt. With an amazing name. ... This will be Navy's Homecoming game; the Midshipmen are 39-24 all-time in Homecoming games. ... A win would give Pitt a 5-2 record, equaling its best start since 2009 (when it started 9-1).
NARRATIVES
Pittsburgh Win:
I'm sorry in advance for this ... but I have to do it.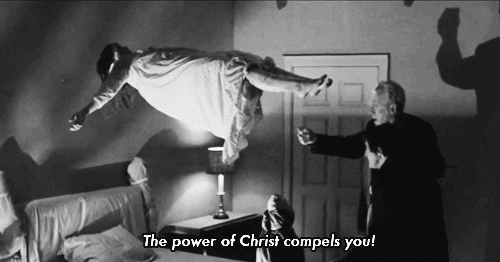 The power of Chryst compels you toward bowl eligibility!!!
Pittsburgh Loss: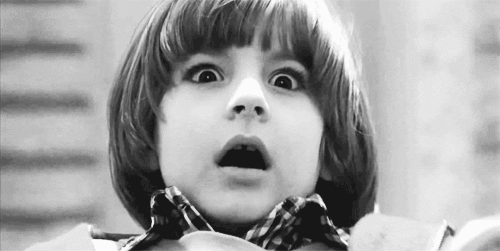 PREDICTION
Pittsburgh, 31-17. Just don't embarrass us, 'kay Pitt?
BOSTON COLLEGE (3-3, 1-2 ACC) AT NORTH CAROLINA (1-5, 0-3)
Time: 3:30 p.m.
TV: RSN
KEY FOR BOSTON COLLEGE
I know you guys like to dude it up and run the ball and all, and that's cool, but maybe make sure to throw some too? After going down 17-14 with 13:44 to go in the game at Clemson, BC ran the ball 12 times (nine times, not counting sacks) and threw it six times (completing two for seven yards). Now, some of that was Clemson's defense playing with a lead, of course. But after going in at half up 7-3, BC threw it just twice in the third quarter in 12 plays, completing both for 95 yards. They ran the ball 10 times for eight yards. Why let Clemson hang around? Why not go for the jugular? And against this North Carolina secondary, BC should go for the jugular. I'm not saying to not run the ball. But what I am saying is when you have a chance, go for it! Counting sacks, BC had nine of its 22 second-half rushing attempts go for zero or negative yards. And 15 of its 22 attempts (again, counting sacks) went for two yards or fewer. (It's still 11 of 18 without the sacks, by the way.) So ... trust in Rettig, guys!
KEY FOR NORTH CAROLINA
Dominate the line of scrimmage on defense. This has been easier said than done for the Tar Heels this year, right? Listen, we know UNC is going to give up yards passing. Unless Chase Rettig pulls a Stephory Morrharris, it's just going to happen. But the reason the Tar Heels were able to keep Miami at bay in the first half was they had six quarterback hurries, two pass breakups and two interceptions. UNC actually had more second-half tackles for loss (five) than it did in the first (three), but the UNC defense kept almost everything in front of it during the first two quarters. Want proof? In the first half, Miami ran 39 plays. It had three plays of 20 yards or more (four of 15 or more) and TWENTY-FOUR PLAYS of two yards or less. Yep. 24. And TWENTY of those were for ZERO yards or less! (Twelve were Stephen Morris incompletions, but still.) In the second half, though, Miami was able to grind down the Tar Heels - particularly on its last drive - by carving up chunks of yardage, especially on the ground. Getting somewhere between 3-14 yards on a given play is not the worst thing in the world; it worked for the Canes, as 22 of Miami's 41 second-half plays went for that distance. And just 10 of the 41 plays were for zero yards or less. Really, UNC's defense in the first half held Miami to 3.4 yards per play (119 on 35 plays) ... except for those other three big plays that went for 169 yards (56.3 per play). We can't Bzdelik those away, but it's still an encouraging sign for a UNC defense that has allowed teams to push it up and down the field all season long.
HERE'S A GUY
Alex Amidon. Everyone on both teams knows that Chase Rettig is going to throw the football to Alex Amidon. And yet, it keeps happening. Rettig has 83 completions this year and 38 of them have gone to Amidon, who has 547 yards and three touchdowns, averaging 14.4 yards per catch and 91.2 yards per game. One could make the case that the UNC defense hasn't seen a receiver this good since ECU's Justin Hardy, and ... well, everyone remembers what happened there. In ACC games alone, Amidon has 18 catches (Rettig has 38 completions) for 256 yards (Rettig has 512 yards passing). Yeah. At Clemson, Amidon had six catches (on Rettig's 13 completions) for 121 of 192 passing yards and BC's only receiving TD. Again ... Clemson knew he was the guy. FSU was really the only opponent to keep Amidon in check, allowing him seven catches for 42 yards. But then BC's other receivers beat them (Rettig had four passing touchdowns, none to Amidon). It's a terrifying prospect for UNC's porous secondary, IF the Eagles throw as much as they arguably should.
THIS GUY
T.J. Logan. The freshman tailback got his first start against Miami and had a pretty good game, with 16 carries for 61 yards and two catches for 18 yards. And it might not seem like much ... but his 124 all-purpose yards were the most by a UNC back in a game since A.J. Blue also had 124 against ECU (in a blowout loss). And that total was the most overall since ... wait for it...Giovani Bernard had 207 against Maryland in UNC's regular-season finale last year. To put it in perspective, Bernard had six games of 200 or more all-purpose yards in 2012 (out of the 10 he played in). Another UNC back had more all-purpose yards in just one game that Bernard also played in, and that was Romar Morris against Georgia Tech (196). The most all-purpose yardage gained by a UNC back in the last three games COMBINED still is less than the all-purpose yards Bernard had against N.C. State ALONE last year (304). Yes, Bernard returned kicks, but the point remains that there is no dynamic presence in the UNC backfield at the moment. Could that be Logan? Why not, right?
STATS ARE FOR LOSERS
According to the Sagarin ratings, UNC has played the fourth-most difficult in the country to date. So ... no worries about that whole one-win thing, guys! ... UNC's opponents have run for more than double the yardage (1,220) that UNC has run for (605) this year. ... UNC has been outscored in every quarter this year, but the worst margin is in the fourth (53-21). ... UNC leads the series with BC 4-2 and is 3-0 in Chapel Hill. The Tar Heels are also 3-0 against BC since the Eagles joined the league, but the teams haven't played since 2009. (Which actually might make that stat even more impressive.) ... I have to share this stat - BC has had a former linebacker play for the last three Super Bowl-winning teams. I have to share this because of the Carolina Panthers' (and beloved BC alum) Luke Kuechly. I mean ... just saying.
NARRATIVES
Boston College Win:
'Sup, ACC?
Boston College Loss:
Just because, this little child with a strange sack on his head is going to laugh at you, Boston College.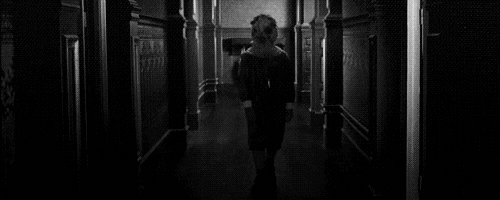 North Carolina Win:
Uh oh, UNC won a game! YOU JUST CAN'T KILL THIS TEAM!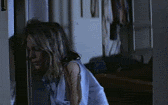 North Carolina Loss:
Soooo....is North Carolina's season over yet?
PREDICTION
North Carolina, 31-25. I honestly have no idea why. I really don't. This isn't meant as a slight to BC, Eagles' fans. Honestly, your team is more than capable of winning this game. But I will say this ... based on his comments this week, your head coach seems to think that A. UNC's running game is good and B. Tre Boston is a great player. This makes me think someone sent him the wrong game film. And that could be detrimental in preparation.
DUKE (5-2, 1-2 ACC) AT NO. 16 VIRGINIA TECH (6-1, 3-0)
Time: 3:30 p.m.
TV: ESPNU
KEY FOR DUKE
Four quarters of defense! Duke's defensive staff must be one of the best around, as the Blue Devils' are allowing 7.4 points per game in the second half this year (compared to 16.9 in the first half) and outscoring opponents 72-24 in the fourth quarter. That's all halftime adjustments, my friends! That's what that is! It's something, anyway. In the last two games, Duke's defense has held opponents (Navy and Virginia) to no second-half points and a total of 156 second-half yards. Here's the thing, though ... not to be Debbie Downer, but the Virginia offense is far from a juggernaut, and the Blue Devils let Virginia move the ball far too easily in the first half. Hence that whole 22-0 deficit thing that happened. And just remembering games like Pitt (the 58-55 shootout loss), it's clear the Blue Devils need to, um, stiffen up defensively perhaps a bit earlier in the future? Virginia Tech's offense is certainly not all that dangerous, and Duke can't let it get going early. Getting into a big hole in Blacksburg is not a situation Duke can afford to be in if it wants to win this game.
KEY FOR VIRGINIA TECH
Don't let Duke hang around. No, seriously, don't. This year, the Hokies have had a habit of letting teams hang around just long enough that a comeback win is possible. Mostly via their rather meh offense, which has been discussed ad nauseum in these previews. But I suppose meh is an improvement over bad? Anyway, Virginia Tech should be able to run the football on Duke. In theory, anyway. In last year's matchup, J.C. Coleman had 183 yards and two touchdowns on just 13 carries. This is a confident Duke team, though, and it's capable of scoring points in a hurry. The Blue Devils split second-half comebacks against Pitt and Virginia, but they certainly made Pitt sweat quite a bit. The Hokies have to get a lead and, you know, keep building said lead. The offense needs to do its part, too. This defense is great, but Duke's offense is not too shabby and is going to score.
HERE'S A GUY
Jamison Crowder. There are a lot of really good wide receivers in the ACC this year. But Crowder is quietly - perhaps a bit too quietly - putting up one of the best seasons in the league this season. He has at least six catches in every game and has 60 yards or more in all but one game (and 100 or more in four of seven games). Georgia Tech was the only team to limit him - he had six catches for 38 yards - and Virginia Tech certainly has the cornerbacks to do that. But Crowder does have a good history against the Hokies. Last year, he had eight catches for 127 yards and a touchdown. Virginia Tech's defense is better than it was, yes. But Crowder seems to get his regardless. And Duke's going to need him to keep doing that.
THIS GUY
James Gayle. Is there a defensive end having a better season in the ACC? Maybe Vic Beasley. But Gayle has been dominant this year, with 6.5 tackles for loss through seven game, three sacks and TWENTY quarterback hurries. Although against Pitt, Gayle had just two tackles (but one was a sack) and three quarterback hurries. Come on, James. Get it together. That's just lazy. (Not really.) Since Duke's offensive line returns mostly intact this season, it's fair to look at what he did in last year's game. Turns out Gayle had nine tackles (2.5 for loss), a sack and two quarterback hurries. So, yeah. Might want to get him blocked up, Duke. Along with the rest of that monstrous Virginia Tech front.
STATS ARE FOR LOSERS
Virginia Tech leads the all-time series 13-7, but the Hokies have won 12 straight after Duke won seven of the first eight between 1937-81. ... Duke might struggle to win games in November - yes, even under David Cutcliffe - but the Blue Devils are 6-5 under Cutcliffe in October road games. ... Anthony Boone is now the first Duke quarterback since 1952 to win his first five starts. ... In last year's game, Virginia Tech's comeback from down 20-0 was the biggest in the Frank Beamer era. ... Three of the last five games in his series have been decided by 11 points or less.
NARRATIVES
Duke Win:
When Duke comes to town, some teams still don't worry too much about it. Until the Blue Devils get close. And then they see this. And this can't be unseen. (I know, because I've been trying to unsee it since stumbling across it a few nights ago. I see that dummy's face in my nightmares.)
Duke Loss:
WHY DID NO ONE TELL DUKE ITS HARD-LUCK ROAD GAME DEMON WAS STILL ALIVE?????!?!?!?!? IT IS STANDING RIGHT OVER THEIR SHOULDER!!
Virginia Tech Win: 
Virginia Tech Loss:
So, the Coastal Division makes about as much sense as this scene in Jacob's Ladder.
PREDICTION
Virginia Tech, 27-16. The Hokie defense is just too good.
NO. 9 CLEMSON (6-1, 4-1 ACC) AT MARYLAND (5-2, 1-2)
Time: 3:30 p.m.
TV: ESPN
KEY FOR CLEMSON
Turnovers, turnovers, turnovers. Okay, I'll admit it. I have a soft spot for Dabo Swinney. I love his enthusiasm. But when I read that he said Florida State and Clemson would split a 10-game series ... yeah. But still, that's Dabo! That's what he believes. And he's not entirely wrong when he says that Clemson's undoing, particularly early, against the Seminoles was turning the ball over.
Entering the Florida State game, Clemson had turned the ball over just six times through six games and had recovered 15 opponent turnovers, not to mention holding a 56-0 advantage in points off turnovers. But Clemson had four turnovers against the Seminoles - including one on the first play of the game - that led to 24 Florida State points. Now, does that matter for the final margin? Not really. Not at all, actually. But, hey. Clemson's offense has had enough problems (like, that whole running the ball/offensive line thing) without worrying about catching a case of the derps. And Maryland is capable of forcing turnovers. Maryland was missing a lot of pieces on defense even last week, but the Terps were probably more undone by their offensive struggles than anything else.
KEY FOR MARYLAND
Um ... find a way to somehow keep going? Look, these guys are Division-I athletes. No one is going to coddle them. But how could anyone possibly blame these players if they, convinced there was some sort of a hex or a curse on anyone wearing whatever jersey Maryland has chosen that week, decided to give up? I don't expect them to literally give up, by the way. But certainly, being a little disheartened is understandable. They lost two starting wide receivers to broken legs - including their best player, Stefon Diggs - IN THE SAME GAME last week! It's just ... it's unfathomable, really. Randy Edsall is saying all the right things, but deep down you know he has to be thinking, "REALLY, football gods?!?!?" Why wouldn't the players be thinking the same? The one thing Maryland's replacement players - and the remaining healthy ones - have to be thinking is they have nothing to lose. Except more games. (Though one more win = bowl eligibility, which would be huge.)
HERE'S A GUY
Tajh Boyd. It was ... odd to see Boyd look like the freshman and Jameis Winston look like the senior last weekend. And I don't just mean in the way they played. Boyd seemed visibly frustrated (not that you could blame him, but still), and it carried over to the way he and the team played. He was 17-of-37 for 156 yards, one touchdown and two interceptions. And in the last two games - both against ACC teams, he has two touchdowns and two interceptions. In the first five games this season, Boyd had 14 touchdowns and two interceptions. I think we all just assume Boyd will get things righted, because he seems like a great kid and has always been the poised, calm leader of that team. But can he? Is his supporting cast (outside of Sammy Watkins, of course) good enough for that offense to be what we all thought it was? If Clemson's going to bounce back this year and have the kind of season it can still have, it has to start with him.
THIS GUY
Amba Etta-Tawo. Who is Amba Etta, Casual ACC Fan might ask? Good question. He's a redshirt freshman wide receiver who had barely played this season and is now going to be a starter! Injuries, man. Entering the Wake game, Etta-Tawo had a total of two catches for 18 yards. He didn't play in one game (at UConn) and had no catches in three games. But he stepped in admirably for Deon Long, whose broken leg was by all accounts horrifying to those close enough to see it. Despite Etta-Tawo's youth and inexperience, he came in and caught six passes for 69 yards, the most by a receiver who was still healthy at the end of the game. He and Levern Jacobs, who will sub in for Stefon Diggs in the slot, are going to have to get old in a hurry here. But Clemson's secondary can be had, as long as the Maryland offensive line gives whichever backup quarterback Caleb Rowe enough time to find someone.
STATS ARE FOR LOSERS
Clemson has played Maryland every year since 1952, its longest continuous rivalry against an ACC school. Yeah, something tells me that won't keep going when Maryland goes to the Big Ten. ... Clemson's senior class has 33 wins, and even if it wins out, it would still be second behind the winningest class in Clemson history (1990). ... Clemson is seeking its seventh straight win on the road, which would be its longest road winning streak since 1978-79. ... Maryland is averaging four penalties a game, which is the second-fewest in the ACC and tied for 11th-fewest nationally. ... Maryland started 14 underclassmen at Wake on Saturday. That tied for the most underclassmen starts in a game by a Maryland team since 1999.
NARRATIVES
Clemson Win: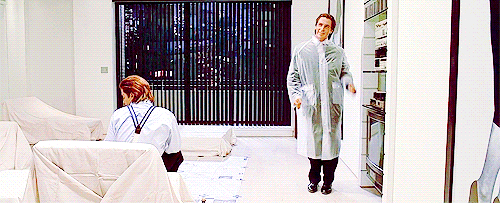 Clemson Loss: 
Maryland Win:
WE ONLY WISH WE COULD HAVE BEATEN YOUR PRECIOUS CLEMSON EARLIER, SWOFFORD!!! MUAHAHAHAHAHAHA!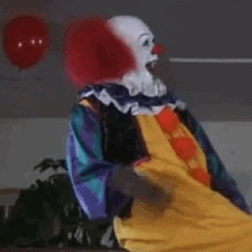 Maryland Loss:
In this GIF, Maryland is the woman in the canoe. She thinks she's escaped all the carnage. The Injury Bug is played by ... well, you figure it out.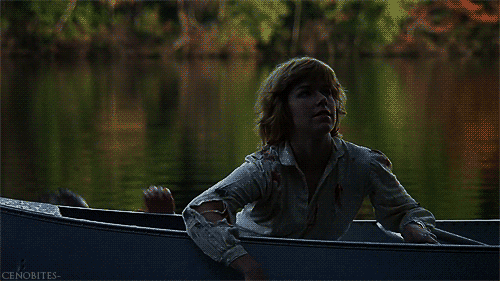 PREDICTION
Clemson, 37-16. Maryland is in some dire straits right now, and this is make-or-break for Clemson.
N.C. STATE (3-3, 0-3 ACC) AT NO. 3 FLORIDA STATE (6-0, 4-0 ACC)
Time: 3:30 p.m.
TV: ABC
KEY FOR N.C. STATE
Rocky IV. Oh, you laugh. Don't. In Rocky IV - for those of you unfortunate enough to not already know this - the movie begins with Apollo Creed wanting to set up a fight with Russian heavyweight Ivan Drago. It's just supposed to be an exhibition. ("THIS IS SUPPOSED TO BE AN EXHIBITION!!!!!" Many outside the N.C. State program have declared this game all but an exhibition for N.C. State. You know you're going to lose, the rationale goes, so why bring back starting quarterback Brandon Mitchell after he hasn't played since Week 1? But Drago knows no such words like exhibition. And neither does Florida State. In the midst of the Cold War, Drago had pride in his country, Mother Russia. So, as he said to Rocky, "I must break you." And Florida State remembers the bitter taste of defeat last year at the hands of N.C. State. And they feel they must break the Wolfpack. Or maybe Mitchell.
But the Wolfpack can find some Drago magic, too. James Brown singing "Living in America" before the game is basically the equivalent of Bobby Bowden planting the spear this weekend before the game. N.C. State is the team that's going to run out on the field without flash, pomp or circumstance. They're just there to win. No flash. No silliness. No distractions. (And that's where the Drago comparison runs out of steam. Unless you want to go with the Dave Doeren is blond and so could slightly resemble Drago.) Drago was the enemy. And yet, he won. So there's that.
N.C. State, in reality, is Apollo Creed. The Wolfpack is AMERICA. "God, I feel born again," Brandon Mitchell might say, as he runs out on the field in a red, white and blue sparkly top hat. "I want you!" he'll say, pointing at the FSU defense, Uncle Sam-style. No matter what, Creed was not going to give up. And after a round of getting punched in the face so hard that there's absolutely no question he has a concussion, Rocky wants to stop the fight. Just like the anti-N.C. State media wants to stop Mitchell from playing. But Creed makes him promise he won't."You don't stop this fight. No matter what." He puts his mouthpiece back in, which will surely protect him from massive head trauma to come, and repeats it for emphasis. "No matter what."
Now, if the fight actually goes like it does in the movie ... well, that's where the comparison runs out of steam. I'm not saying that anyone is going to die in Tallahassee (spoiler alert). No, here's the comparison: Rocky promised Apollo that he wouldn't throw in the towel. So even as he has it in his hand, ready to throw it into the ring and at least make sure one of his best friends lives, he can't bring himself to do it. Apollo is not ABOUT to go out like that. Because he's 'Merica. And so is N.C. State. They are NOT going to throw in the damn towel!
Maybe Mitchell gets hit hard. Maybe someone gets hurt in this game playing against an FSU defense that is still mad about last year. Maybe Mitchell doesn't look great against that defense. So what? The Wolfpack is not going to go out like that. Not against Florida State, or anybody. Mitchell is ready, especially after watching thison a loop. Mitchell's own family might be telling him not to do this. But hopefully, he has someone more supportive than Adrian on his side, who is the WORST.
After getting a taste of this, though, and benefit from it. All the Wolfpack needs to do is train in Siberia as "Hearts on Fire" plays on repeat in the background. Chop wood, lift people in an ox cart, run up to the top of a mountain and scream "TAR HEEEEEEEEEEEEEEELS!" Okay, I've gotten of track again. ("No pain. No pain. No pain.") Then N.C. State will end the Cold War.
(In real football analysis, I'll go with getting a good pass-rush and getting Jameis Winston on the ground. But if you guys wanted that, you wouldn't read previews written by A WOMAN. Amirite?????)
KEY FOR FLORIDA STATE
Welp, don't have anything that good to compare Florida State to in this game. So I'll go with keep on keepin' on with that stout defense! The Seminoles have been inconsistent on that side of the ball this season, but the high side of what they're capable of was on display on Saturday night against Clemson. Their defensive backs are as good as anyone's, and that defensive line is pretty darned good in its own right, even compared to last year's. But they're going to have to maintain that focus and dominance they showed against Clemson if they're REALLY back to being the old FSU. Okay, so they kind of already are. But still, the way that defense held the Clemson offense out of the end zone midway through the fourth in a goal-line stand? SWOOOOOOON. That's the killer Florida State we've all been waiting to see! And by we, I mean John Swofford. And people who like good football, of course. And yes, Florida State can be Drago. Like the Noles were against Maryland. "Oh, your quarterback is hurt? Sorry about that. We're good at football" is basically Drago saying "If he dies, he dies" with the cold indifference of a true Russian heavyweight champion like Drago. Okay, I really will stop now.
HERE'S A GUY
Jack Tocho. He's the only true freshman to start on defense for N.C. State this season, but he was fantastic against Syracuse with two interceptions (both in the first half) and adding two tackles and a pass breakup ... in just 35 snaps. He was hurt and had to leave the game with an injury. But it was enough to earn him ACC Rookie of the Week honors! Take THAT, Jameis Winston! N.C. State has gotten a lot healthier after its bye week, but Tocho is going to see plenty of playing time in the secondary. It's a big test for such a young player, but he's seen at least 10 snaps in five games already this season on defense and he's seemingly getting better each week.
THIS GUY
Lamarcus Joyner. Well, he was pretty good last week, eh? FSU's senior cornerback has really thrived in Jeremy Pruitt's scheme - he leads FSU with 3.0 sacks - and he had two forced fumbles, a tackle for loss and an interception last week at Clemson. Ultimately, he nearly caused half as many turnovers (three) as Clemson had committed all season (six) in just one half of football. Not bad. With the young players on N.C. State's offense, particularly at receiver, Joyner is going to look to be a disruptive force for the Wolfpack offense.
STATS ARE FOR LOSERS
Florida State started out at No. 2 in the BCS standings, its highest ranking in 13 years. (FSU was undefeated last year before losing at N.C. State; the first BCS standings came out after that happened.) ... Jimbo Fisher is now 37-10, the highest winning percentage of any coach in ACC history (.787). ... FSU leads the all-time series with N.C. State 33-11, but the two schools have split the last eight meetings. N.C. State hasn't won in Tallahassee since 2005, though, and the average margin of defeat in those three games since is 18 points. ...  This is N.C. State's first trip out of the state of North Carolina; the Wolfpack will leave its state (see what I did?) just once more this year (at Boston College). ... N.C. State's last top-five road game was at No. 3 Ohio State in 2003 (a 44-38 triple overtime loss).
NARRATIVES
N.C. State Win: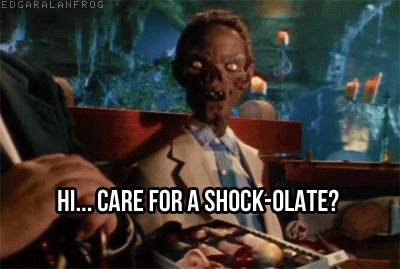 N.C. State Loss:
The Wolfpack's hoping to get out of Tallahassee unscathed. I don't see that happening ...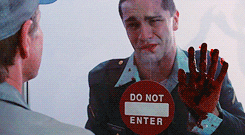 Florida State Win:
So, this is basically going to be Florida State the rest of this year - Nicolas Cage in a bear suit. The rest of the league? Yeah.
Florida State Loss: 
PREDICTION
Florida State, 45-16. Letdown game and all. Right. (Come to think of it, maybe Drago's loss to Rocky was a letdown fight? Hmmm.)
Week 8: 5-1 (4-1 ACC)
Overall: 55-13 (17-7 ACC)