Friday, November 8, 2013 1:46pm
No witty banter to lead in this week. Let's get straight to the previews ...
NO. 3 FLORIDA STATE (8-0, 6-0 ACC) AT WAKE FOREST (4-5, 2-4)
Time: 12:00 p.m.
TV: ABC
KEY FOR FLORIDA STATE
The team bus driver not missing the turn on Deacon Boulevard? There was a time when it seemed as if this game might be slightly more competitive. And that time was before Wake Forest's best player, wide receiver Michael Campanaro, broke his collarbone and is now out for the regular season. Florida State continues to prove week after week that it is as good as advertised, with perhaps the lone exception being its trip to Boston College. And even then, FSU won convincingly. This isn't like the last time FSU came to Wake. And lost. The talent disparity between these teams has widened. I'll say this, though. Wake Forest can be a weird place to play. We've seen that. We saw it when N.C. State went there with a 3-1 record and lost. N.C. State has been in a tailspin ever since, while Wake bounced back nicely, but now that seems to be over too. Who knows, though? Who ever knows when it comes to the Winston-Salem Whirlpool of Wickedness? The Groves Garden of Ghosts (of ACC powers)? (Is that like a sod cemetery? This should be a thing.) 
KEY FOR WAKE FOREST
Find a way to move the football. Just, I don't know, make something up. Just when Wake Forest was really starting to get some momentum offensively. Well, kind of. Yes, Michael Campanaro went out of the Syracuse game early with an injury, and that absolutely crippled the Wake Forest offense. But it's not like the Deacs were moving the ball with him in, either, getting three-and-outs on their first two series. Tanner Price was 3-of-5 for 14 yards, averaging 2.8 yards per attempt. Welp. But two of his three completions for 11 of his 14 yards (not to mention three of his targets) had gone to Campanaro. After that, Price was 19-of-49 for 159 yards. That, I'm afraid, is going to be life without Campanaro.
When you run just 15 plays across midfield the entire game last weekend at Syracuse, it's ... well, it's not good! Wake didn't help itself, though, committing four penalties for 35 yards once it crossed midfield, as if it was allergic to the turf on the other side. And Price was 4-of-14 for 33 yards across midfield. This was on the road, mind you, but it was against Syracuse. Florida State is a different beast. An angrier beast. A more merciless beast. And bad news, Deacs. Florida State hates it when you cross midfield almost as much as you hate yourself for doing it.
(Against N.C. State, Maryland and Miami, by the way, Wake crossed midfield on 19 of its 35 drives and crossed the 35 on 15 of them, getting into the red zone nine times. Wake didn't reach the red zone at Syracuse and crossed the 35 once. So obviously this wasn't the way Wake's offense had been trending. But it is now.)
HERE'S A GUY
James Wilder, Jr. He's been plagued by injuries all season long, including a concussion suffered against N.C. State, but he looked to be back to his old self against Miami, running for 42 yards on nine carries and two touchdowns. It was his first two-touchdown game since he had two in the 2012 ACC Championship game. Wilder's only averaging 38.3 yards per game this year, but he's still well over five yards per carry (5.4). Florida State's offense was getting along just fine without him, of course, but if Wilder is back to the same form he had a year ago, FSU's offense gets more and more just ... unfair.
THIS GUY
Nikita Whitlock. Why not? Now that Campanaro is gone, senior nose guard Nikita "Unblockable" Whitlock is the best player left on that team. And he's always been one of the most fun players in the league to watch. He won his second Defensive Lineman of the Week award last week for his effort at Syracuse, when he had eight tackles and 0.5 tackles for loss. Whitlock has at least a part of a tackle for loss in seven of Wake's eight games this year, and he's going to give you all he has in every game the Deacs play. It likely won't be enough this weekend, but it'll be fun to watch him work anyway.
STATS ARE FOR LOSERS
Florida State is scoring touchdowns on 53.8% of its drives, which is third-highest in the country behind only Ohio State (54.8%) and Baylor (57%). But who have those two teams played, AMIRITE?!?!? ... Speaking of freakishly good offense, FSU is getting a first down on 40.3% of all plays it runs. Next-highest in the ACC is Georgia Tech (31%). Get. Out. Of. Here. ... Wake Forest trails the all-time series with FSU 6-24-1, but the Deacs have won four of the last 10 meetings...including the last one in Winston-Salem, in 2011. That seems like decades ago at this point, doesn't it? ... Peahead Walker is still laughing hysterically to himself somewhere in the great beyond, as Jim Grobe just can't seem to pass him as Wake Forest's all-time winningest head coach. The two have been tied since October 19. And likely after this weekend, they'll stay tied until at least November 23, when Wake hosts Duke.
NARRATIVES
Florida State Win: 
Florida State Loss: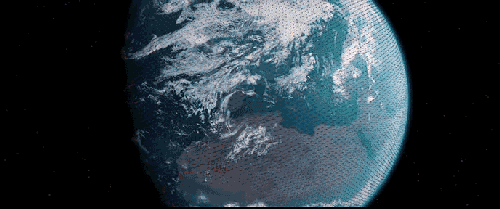 Wake Forest Win:
ACC KILLER! ACC KILLER! WAKE IS BACK!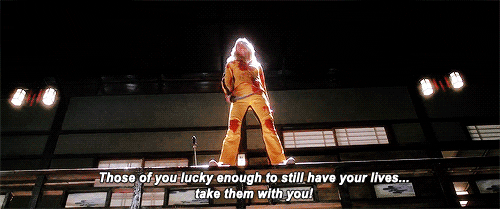 Wake Forest Loss:
No Campanaro, now a beatdown loss to Florida State? How does 2011 feel so long ago?
PREDICTION
Florida State, 41-6. I'll believe Wake Forest can score an offensive touchdown against a team like this without Campanaro once it actually happens.
VIRGINIA (2-7, 0-5 ACC) AT NORTH CAROLINA (3-5, 2-3)
Time: 12:30 p.m.
TV: ACC Network
KEY FOR VIRGINIA
............. Uh. As a Twitter follower of mine suggested, perhaps a delicious pregame meal? Okay, so let's get serious. If we must. North Carolina is going to let Virginia stick around, at least in theory, and Virginia has to be ready to take advantage of this. But if it couldn't take advantage of five Georgia Tech turnovers - IN CHARLOTTESVILLE - what would the Cavaliers take advantage of at this point? A forfeit by the opponent? This is a team that can barely remember what winning feels like. There are a few teams in this league that are varying degrees of "good", but that hurt themselves repeatedly with mistakes and penalties. Those teams would be ranked in terms of how "good" they actually are as 1. Miami 2. North Carolina and 3. Virginia. Those are the three that stick out, because all three rosters have some talent (particularly Miami's, obviously) and there are so many times where none of the teams can get out of their own way.
KEY FOR NORTH CAROLINA
Keep bowing up in the red zone, UNC defense! That ... is a real sentence that I just typed. But here's the thing: UNC's defense, on 27 opponent trips to the red zone, has allowed 16 touchdowns. And 14 of those came during UNC's four-game losing streak (in 20 trips). In UNC's other four games, the Tar Heels are 3-1 (including a loss to South Carolina) and allowed seven trips to the red zone and just two touchdowns. (Also, East Carolina's 48 (!!!) red-zone points against UNC are by far the most by a UNC opponent this year and are over 36% of the total red-zone points allowed this year by the Tar Heels.) Okay, so numbers aside, let's be honest - some of the issues UNC's opponents have had in the red-zone have been self-inflicted. But UNC's defense has made big plays in that area of the field, too. With this week's opponent, the Tar Heels are probably going to need a little bit of both.
HERE'S A GUY
Kevin Parks. I feel like I've said this every week recently, and it continues to be true, but not matter - you can run the ball on North Carolina. Last year, Parks had 53 yards rushing on 12 carries (4.4 per carry). He's averaging 77.3 yards per game for the Cavaliers this year and a solid 4.3 per rush to go with nine touchdowns. But, it hasn't mattered. It could matter, though, if Virginia is able to make something positive happen in the passing game as a result of Parks getting it going. PLAY ACTION, YOU GUYS! And as Miami showed, if you're good enough at running the ball, you can just go ahead and do that as many times as you want until North Carolina can stop it. DON'T LET YOUR QUARTERBACK DO ANYTHING STUPID! Just saying.
THIS GUY
Marquise Williams. If you can't run the ball, just bring in a quarterback who can, right? Hey, it seems to have worked out all right for UNC, as Marquise Williams now has the second-most rushing attempts on the team with 50 and has 221 yards (4.0 per carry). He hasn't been too shabby as a passer, either, completing 40-of-66 for 537 yards, six touchdowns and three interceptions. He doesn't have an interception in the last two games, and he's going to have to keep playing well because the guy he was splitting time with - senior Bryn Renner - is out for the year. Well, for his college career really. But technicalities aside, Williams is going to have to be "the guy" now. Is he ready for that? We'll find out, I guess. Oh, and he saw some of his most significant action of last season in the win at Virginia, completing 1-of-2 passes for four yards but running for 40 yards on seven carries.
STATS ARE FOR LOSERS
This marks Week 2 of North Carolina facing a rival in a game that has very little implications for one or both teams, as the "Oldest Rivalry in the South" will be in its 118th installment. ... UNC leads the all-time series with Virginia 59-54-4 and leads it in Chapel Hill 30-12-3. ... North Carolina has allowed just four offensive touchdowns in the last 12 quarters and two in the last two games. None of those have been passing touchdowns, meaning UNC has not allowed a passing touchdown in the last three games. ... UNC's Eric Ebron is just 202 yards away from breaking the ACC's single-season record for receiving yards by a tight end (Maryland's Vernon Davis had 871 in 2005). ... Virginia has held UNC to 27 or fewer points in all but five meetings since 1979. Of course, UNC has scored 27 or more for three straight games now ... so there is that.
NARRATIVES
Virginia Win:
Virginia Loss:
I feel like this GIF is a metaphor for Virginia's season:
(Insert "Squirrel Fail" GIF)
North Carolina Win:
Oh wow, UNC! You beat VIRGINIA! CONGRATS! YOU ARE ROLLING NOW!
North Carolina Loss:
Wait, let me get this straight. The season gets turned around, bowl eligibilty is within reach - or seemingly anyway - and you go out and lose to VIRGINIA?!?!?!?! UNC fans will be all:
PREDICTION
North Carolina, 37-23. I was very, very tempted to pick the Cavaliers in this one. I have absolutely no earthly idea why. Just the #goacc-ness of it all, I guess. I mean, look at my record last week. (On second thought, don't. They throw the records out when ... I tell them to!)
BOSTON COLLEGE (4-4, 2-3 ACC) AT NEW MEXICO STATE (1-8)
Time: 3:30 p.m.
TV: ESPN3
KEY FOR BOSTON COLLEGE
Avoid jet lag. It can be a KILLER. Oh, right. Real football analysis. Against one of the worst teams in FBS. Well, then I'll go with "Don't be afraid to take chances on the road." BC first-year head coach Steve Addazio has done a lot of great things so far, but winning a road game is not one of those things. Listen, Steve, dudes win games on the road, okay? Well, not really. But dudes certainly win road games against one of the worst teams in college football. And if Boston College is going to get to a bowl game, it goes without saying this is a must-win. So maybe take a few chances. Pass the ball a bit more. Go all YOLO, Steve! We know you can run the ball, but Andre Williams might hit his milage limit here soon. If he has one. (Everyone does, even someone as Dude-ish as Williams.) And so let your senior quarterback air it out a bit. GET CRAZY! Why not, right? Just make sure you don't hesitate, because he who hesitates is lost. Or, at the very least, not a dude.
KEY FOR NEW MEXICO STATE
You guys have been getting into this place known as the "end zone" a few times recently. Try some more of that! The Aggies averaged 16.3 points in their first seven games, scoring a total of 114. In the last TWO games alone, they've put up 69 points! That's 34.5 points a game! CAREFUL, YOU'LL BREAK THE SCOREBOARD! DOES IT EVEN GO THAT HIGH?! Okay, I'm sorry. That's not nice. But the Aggies have now piled up 450 yards or more in three of the last four games after not doing at all before that! And they have a 224-yard rushing game in their only win of the season! So, those are things that have happened. And the 330-yard passing game against Louisiana was the Aggies' best all year. So, if I were them, I'd try to continue matriculating the football down the field and towards the "score zone", then attempting to get the ball into the aforementioned "end zone".
HERE'S A GUY
Kevin Pierre-Louis. Why not, right? He's just the latest in a long line of Boston College linebackers who have been great tacklers in college, and then everyone wondered, "Will it translate to the pros?" WELL FORMER EAGLE AND CURRENT NAMESAKE OF LIVE EAGLE LUKE BEAKLY (LUKE KUECHLY) SAYS YES, OKAY?!?! (Sorry. Panthers fandom interjection. Carry on.) Anyway, he got his first career interception against Virginia Tech last week and turned it into a pick-six with seven minutes left to give BC the lead. This was one of those games in which Virginia Tech's offense cost the team more points than it actually scored, but give the BC defense and Pierre-Louis their due as well. Pierre-Louis has been outstanding all year, averaging 9.1 tackles per game (second in the ACC)
THIS GUY
...................? Um ... okay, so I have to pick someone. It can't be someone from Breaking Bad or from Judy Blume's young adult novel Tiger Eyes? Really? (Side note: As a young girl reading that book repeatedly until the cover fell off, it made me want to change my name to a boy's name, since the main girl character's name is Davey, and it made me want to go rock-climbing to meet boys. But that's neither here nor there.) So, uh, I guess I'll pick the guy who played well in the last game. And that guy is New Mexico State quarterback Andrew McDonald. Hey, he's completing 67.2% of his passes! So that's good! And he has 1,800 yards passing this season! Also not too bad! But he has 10 touchdowns to nine interceptions ... through nine games. That's not good. But last week, he had a career-high 327 yards passing in a close loss to Louisiana, adding three touchdowns. (And he ran for another.) So, more of that?
STATS ARE FOR LOSERS
This is the first time an ACC team has traveled to New Mexico State, ever, and just New Mexico's State third-ever meeting against an ACC team (they're 0-2). This would be a perfect time to test out an idea that my podcast partner Shawn Krest had - if you win on the road, you should be able to "claim" that team's field by planting your flag on their midfield logo. I think you all know what game I'm referencing. A sort of football manifest destiny, if you will. After all, sod cemeteries are so passe. ... Boston College has 24 sacks this season through eight games, and it's the most sacks in a season for the Eagles since 2008. ... If Alex Amidon gets 53 more yards receiving, he'll be the leading receiver all-time in BC history, passing Rich Gunnell. ... Doug Martin, New Mexico State's head coach, was Boston College's offensive coordinator last year. 
NARRATIVES
Boston College Win: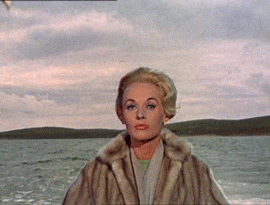 Boston College Loss:
PREDICTION
Boston College, 41-17. This game might seem a bit tricker for BC at first than it will actually end up being. Steve Addazio gets his first road win.
SYRACUSE (4-4, 2-2 ACC) AT MARYLAND (5-3, 1-3)
Time: 3:30 p.m.
TV: RSN
KEY FOR SYRACUSE
Turnover margin. Syracuse has lost two fumbles this year - I'd say great fumble luck, but it has only committed six - but its quarterbacks have thrown 14 interceptions. So that's 16 turnovers lost and 14 gained. And in ACC games only, it's worse - nine turnovers lost and just five gained. The Wake Forest game was the first time Syracuse actually won the turnover battle, and it was the first time Syracuse didn't commit at least one turnover since the Tulane game in late September. Maryland, meanwhile, started the year outside of ACC play (and pre-injuries, to be fair), with a turnover margin of +5 (13 gained, eight lost). But it has just one ACC win in large part because it has a turnover margin in league games of -8 (11 lost and three gained). All three turnovers the defense recovered were against Clemson last week, though. Of course, Maryland still lost the turnover battle - as it has in ever ACC game this year - because it committed four turnovers of its own. Syracuse needs to be make sure its own derpiness is offset by Maryland's.
KEY FOR MARYLAND
Controlling the line of scrimmage defensively. Syracuse's offensive line is not very good, but Maryland's pass rush hasn't been what it was in the beginning of the year. Injuries will do that to you, of course, but Maryland does still have some healthy bodies capable of doing damage on that side of the ball. And they need to, you know, do that. The healthier defense (and, admittedly, a defense playing against inferior opponents) had 17 sacks in Maryland's first four games before going on a bit of a drought, with just two in the next three games. But they did a much better job of getting to the quarterback against Clemson, sacking Tajh Boyd four times. Syracuse's offensive line might have its problems, but the Orange have allowed just three sacks in the last three games combined and 11 all season. Maryland's going to have to figure out a way to get to Terrel Hunt. Otherwise, he'll sit back in the pocket unmolested and throw incompletions. He has been sacked just seven times this year, and four were by Clemson.
HERE'S A GUY
Albert Reid. With tailback Brandon Ross out with injury (join the club, I know), Reid had to be the guy against Clemson. He had 16 carries for 81 yards in the four games combined leading into the game. Reid had 15 carries for 70 yards in the Clemson game alone, which is a good sign, and he added two catches for 16 yards. Reid had his moments last year, but had really been a non-factor most of this season. Maryland needs all the healthy bodies it can get, particularly offensively, and Reid's 5.1 yards per carry average is pretty solid. If Maryland can turn that into something - like, you know, sustained offensive success - that'd be swell for the Terps.
THIS GUY
Brisly Estime. THANK GOODNESS the Syracuse wide receiver had a great game last week, so that I can share this awesome All-Name Team candidate with the world. The freshman wide receiver got his first start last week, and he didn't disappoint, catching nine passes for 62 yards. He had eight catches for 73 yards in his first four games of action combined prior to last week, and he scored his first career touchdown. It's even bigger of a deal for the Orange considering its wide receivers haven't exactly been setting the world on fire. Of the 143 completions by Syracuse quarterbacks this year, 74 have been to wide receivers. And the Syracuse wide receivers had a combined 12 catches for 103 yards in the first three ACC games. There are individual receivers who have had better GAMES against an ACC opponent. So, that hasn't been helping. But against Wake, Syracuse's wideouts had a combined 14 catches for 139 yards. That's good!
STATS ARE FOR LOSERS
Sure, they will only be in the same conference together for a year. But Syracuse and Maryland have a history. They've played 34 times in all, and Syracuse leads it 18-14-2, but they haven't played each other since 1994. ... Syracuse held Wake to 51 yards on 31 plays in the second half last week. (Though, to be fair, Wake "helped".) ... Syracuse did notch its second shutout of the season, the first time a Syracuse team has had two shutouts in a season since 1997. ... After such a strong start defensively, the Terps are dead last in the league in red-zone defense, giving up 30 red-zone scores - but, to be fair, they've given up just 18 touchdowns. That percentage - 18 of 30 scores surrendered in the red zone being touchdowns, that is - is first in the league. Of course, there's that additional problem of only one other team in the league allowing more total red-zone scores (Virginia with 31), but hey. 
NARRATIVES
Syracuse Win: 
Syracuse Loss:
Wait, Syracuse. You're the FUTURE of this league. And you can't beat a depleted Maryland team? We frown upon that kind of lack of solidarity here ACC country.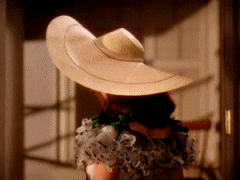 (Oh, who are we kidding. We love it. We LIVE for the chaos and upheaval that #goacc brings.)
Maryland Win:
Fear the turtle. 
Maryland Loss:
Remember Maryland's promising start to this season? No, seriously, do you?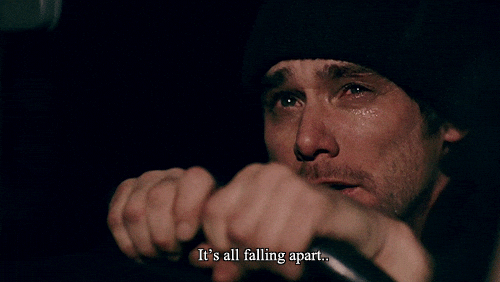 PREDICTION
Maryland, 17-9. That's right. 17-9. That's not a typo. This game will be low-scoring. It will make onlookers' eyes start to bleed uncontrollably. But it is a game that will happen and for this year and this year only, it will be an ACC game.
N.C. STATE (3-5, 0-5 ACC) AT DUKE (6-2, 2-2)
Time: 4:00 p.m.
TV: ESPNU
KEY FOR N.C. STATE
Handling the Duke D. Look, Duke even made t-shirts talking about how no one can handle Duke's D-Fence!. So great, by the way. But N.C. State hasn't been able to handle anyone's D lately, really. It has seven touchdowns in five ACC games this year. Since getting to the red zone eight times in the season-opener against Louisiana Tech, the Wolfpack has made just 17 total trips since in the last seven games. Duke, meanwhile, is on a four-game winning streak in part because its D has stiffened considerably since the Pitt game, allowing a total of 70 points in the four games since allowing Pitt to put up 58. (That game gets weirder and weirder every time the Pitt offense takes the field and throws up all over itself, by the way.) Duke has held its opponents scoreless in seven of the last 12 quarters, though, and while Pitt had nine scoring drives in that game alone, Duke's four subsequent opponents have a total of 11. And Duke has held its last three opponents to less than 400 yards. But perhaps the bigger difference is that seven of Duke's nine interceptions this season have come in the last four games, as have three of Duke's six forced fumbles (and two of its recoveries). Duke also has nine of its 14 sacks in the last four games. And it had 10 pass breakups at Virginia Tech ... without a healthy Ross Cockrell for much of the afternoon. So ... basically N.C. State's quarterbacks, whomever plays, are going to have to make good decisions with the football. And Dave Doeren and his coaching staff is going to have to find a way to move the ball better than ... it's been ... moved lately? 
KEY FOR DUKE
Take away N.C. State's will early. Lately, this N.C. State team has just seemed, well - defeated is a way of putting it that might be a bit unfair. It also might be accurate. And not throughout the whole game, mind you. Just for significant enough stretches that it can't seem to rebound. Whenever something bad happens, it seems like this N.C. State team can't quite fight through it and make something good happen for themselves. The lone exception (against an FBS opponent, anyway) was probably the Florida State game, but the Wolfpack was down 35-0 AFTER THE FIRST QUARTER, and it scored against FSU's backups, so there's that. N.C. State looked great against UNC last week, getting off to a 10-0 start, but after a fake punt attempt in State's own territory failed and UNC scored quickly to take the lead back, the Pack seemed deflated. It took some time to get its confidence back to try to mount a comeback. But even then, State didn't have the same energy it had early. N.C. State's players are young, and they'll learn to fight through hard times in games throughout their careers. But Duke can't let them start this week, and the Blue Devils need to basically sap what's left of this team's will by getting off to a good start.
HERE'S A GUY
The two-headed monster at quarterback. A two-headed monster, in this case, is not necessarily a good thing for N.C. State. As the saying goes, if you have two quarterbacks, you really have none. But that's just conventional wisdom, which always says never to go for it on fourth down because IT'S SO RISKY AND RADICAL!!!! (Math, people. Math.) It doesn't have to be a bad thing for N.C. State to have two quarterbacks, though. It really doesn't. Brandon Mitchell showed last week what he can do as a runner, gaining 105 yards on 21 carries and scoring a touchdown. As a passer, though? Welp. He completed 10-of-22 passes for 130 yards, no touchdowns and two picks. Taking out his 5-of-6 first-quarter start, and he finished up 5-of-16. Crossing sports here, but if your completion percentage in a game or a season would be considered average to bad as a shooting percentage in basketball, then it's bad. But if it's considered poor even for a three-point shooting percentage? Hoo boy. Things were so dicey for Mitchell that Pete Thomas came in for what could have been the game-tying or game-winning drive at the end last week, and he completed 4-of-7 passes for 46 yards. But this season, Thomas has had plenty of struggles too, even if his numbers don't always show it (he's completed at least 55.6% of his passes in all but one game this year). And Thomas isn't afraid to run it, either, and has some mobility. (Nothing like Mitchell's, though.) Thomas has eight interceptions in seven games while Mitchell has four in three games. They're going to have to take better care of the ball, or N.C. State won't have a chance.
THIS GUY
Anthony Boone. Remember when Duke's starting quarterback came back from a broken collarbone against Navy and had a fantastic game? Yeah, well, his play has quietly become a bit of a concern, even for him, as he said this week. Boone sees himself forcing too many plays rather than letting them happen, trying to make the great play rather than the easy one. He's still relatively inexperienced, when you think about it, but accuracy has always been an issue for him and it is creeping back in again this year. He started the season completing 58 of his first 74 pass attempts - over 78% - for 570 yards, three touchdowns and one interception. He ran the ball some, but not a ton - 14 times for 44 yards. In the last two games, though, he has completed 28-of-64 passes (43.8%) for 352 yards, two touchdowns and five interceptions. To be fair, four of those picks came against Virginia Tech, but he was just a ghastly 7-of-25 passing for 107 yards in that game. And he's running it more and more too - 20 times for 69 yards and one score in the last two games. He just doesn't seem 100% comfortable, although it seems like he's making a play whenever Duke really needs one. N.C. State has a pretty good defense, though, and is capable of making Boone pay for trying to do too much, as he put it.
STATS ARE FOR LOSERS
Duke has won four games in a row and has started 6-2 for the second straight season ... but the Blue Devils haven't won a game in November since 2010. (What, you ask? Has someone written about that? Why yes, this brilliant writer from FOXSportsCarolinas.com wrote a piece about it just this week! Well, some think she's pretty funny. I think she's overrated. ... Duke hasn't lost on the road this year, but has lost both ACC home games it has played to date. Go figure. ... This might come as a little bit of a surprise to some, but Duke leads the all-time series with N.C. State 40-36-5, and leads it 23-16-1 at Duke. N.C. State has won 11 of the last 12 meetings, except for, you know, the actual last meeting in 2009 at Carter-Finley Stadium when Thaddeus Lewis went absolutely bonkers. ... Of the last 19 meetings, 12 have been decided by eight points or less and seven by three or less. ... Duke is the favorite in this game, and it's just the ninth time in Duke's last 125 ACC games that it has been the favored team.
NARRATIVES
N.C. State Win:
Oh, so NOW you play well N.C. State? Really? NOW?
N.C. State Loss: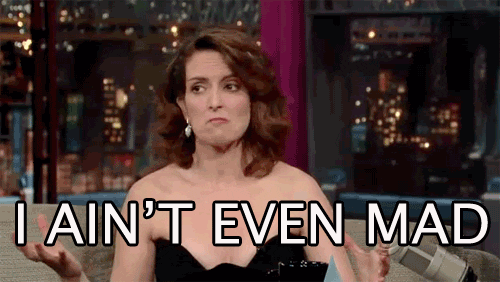 Duke Win:
Hey, Duke you're 7-2! That's GREAT! But you beat a 3-5 N.C. State team. And basketball season has officially started. Still! DUKE!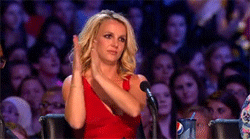 Duke Loss:
PREDICTION
Duke, 31-20. Not much to add here. I just think Duke is ready to win a game like this, a game that seems impossibly too easy and then ended up being the opposite (see: Pittsburgh). And N.C. State's players just haven't responded well to in-game adversity this season, so why would they start now?
VIRGINIA TECH (6-3, 3-2 ACC) AT NO. 14 MIAMI (7-1, 3-1)
Time: 7:00 p.m.
TV: ESPN
KEY FOR VIRGINIA TECH
STOP TURNING THE STUPID FOOTBALL OVER. Sigh. That poor Virginia Tech defense. Why bother, right? They'd have a better chance of not having to defend a shorter field anyway, yes? If Virginia Tech were just playing a game of points scored off of turnovers forced and committed, it would be losing 34-24. TWENTY turnovers by this offense, and many were on the Boston College side of the field a week ago. It just can't keep happening. Can it? Virginia Tech's defense has retrieved four turnovers in the last three games, which is a lower number than before, obviously, and Virginia Tech's offense has turned those into ... NO POINTS! NO POINTS FOR YOU! Virginia Tech is 4-1 this year when its opponent doesn't score off a Hokie turnover and 2-2 otherwise. Not all that unreasonable of an idea. It's just ... this can't keep happening. It's not fair to the defense for the offense to continuously put it in bad spots. And the Hokie defense is certainly going to have its hands full this weekend at Miami as it is, what with Miami having a lot of talented, athletic guys all over the field. But Virginia Tech won't have any kind of a chance if it can't take care of the ball.
KEY FOR MIAMI
Proving it can move the ball against an elite defense. Yeah, that's probably going to remain a narrative for Miami until it can actually do that. Yes, Miami won its game against Florida and hung in against Florida State early, but averaged just 243.5 yards of offense in those two games (compared to 454.0 per game in the others). And let's be honest about that - Florida gave the ball away a lot in the Miami red zone, and Florida State is just leagues better than Miami at the moment.
HERE'S A GUY
Logan Thomas. If it looks like Virginia Tech's senior quarterback has regressed, it's because he probably has. He's completing just over 55% of his passes this year for 2,056 yards, 11 touchdowns and TWELVE interceptions. Thomas said at ACC Media Day that his goal was to limit himself to five interceptions this YEAR, and he's had four in a game already. Last year against Miami, he had 199 yards passing (19-of-37) and no touchdowns to two interceptions. (He did run for 124 yards on 22 carries, though.) Oh, and this Miami defense is better than last year's version, which is and should be a scary thought for the Hokies.
THIS GUY
Dallas Crawford. With Duke Johnson out for the year with a broken ankle, this is going to be Crawford's backfield now, for the most part. Crawford has 67 rushes for 294 yards and nine touchdowns this year, so it's not like the sophomore is inexperienced. But 33 of those caries and 137 of those yards came against North Carolina. He had two carries for three yards at Florida State last week, and obviously, that's not going to cut it. Virginia Tech's run defense is generally as good as any the Canes will see all season - as is the Hokies' pass defense, for that matter - but someone is going to have to run the ball, and Miami's offensive line is one of the best in the league. (According to the Miami game notes, Crawford is averaging a touchdown every 7.5 offensive touches.)
STATS ARE FOR LOSERS
Virginia Tech's defense has given up a total of 14 touchdowns this season (seven rushing, seven passing). ... Remember how Florida State is getting a first down on over 40% of its plays? Virginia Tech is on the other end of the spectrum (literally, 14th) in that same stat, getting a first down on 24.4% of its plays and running well over 36% of its plays on third or fourth down. ... Florida State is the only ACC team to run a lower percentage of its plays (15.6%) on third and fourth down than Miami (20.6%). ... Miami leads the all-time series 18-12 and has an 11-5 record at home, but is 3-6 against the Hokies since both teams joined the ACC. ... Miami has 23 sacks so far this season by 15 different players.
NARRATIVES
Virginia Tech Win:
THIS IS WHY WE CAN'T HAVE NICE THINGS IN THE ACC! THANKS FOR NOTHING HOKIES!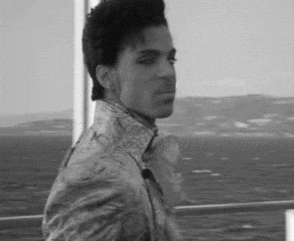 Virginia Tech Loss:
If you're going to be bad now, at least don't go upsetting a team that has a chance for a BCS berth. We appreciate your consistency. Please and thank you. Signed, the ACC.
Miami Win:
Miami Loss:
Virginia Tech was a ranked team a few weeks ago, and the Hokies aren't as bad as they've been playing. Still, Miami ...
PREDICTION
Virginia Tech, 24-21. Not because of any reason that makes sense, mind you. But that's the ACC Coastal in a nutshell. Thus, Virginia Tech will win. (To be fair, I've had this game circled for the Hurricanes for the last couple of weeks, and I'm sure they have too. It will be interesting to see how they respond.)
NO. 24 NOTRE DAME (7-2) AT PITTSBURGH (4-4)
Time: 8:00 p.m.
TV: ABC
KEY FOR NOTRE DAME
Remember how to defend the pass after two straight games defending the option? Yes, the forward pass is still a play in football! Weird, I know. But Notre Dame is coming off of a two-game stretch against Air Force and Navy, and it can sometimes be a difficult transition for teams to go directly from the option to a "conventional" offense. And they've been putting up yards as a result - after just one of Notre Dame's first four opponents hit the 400-yard mark in total offense, three of its last five have gone over 400 and all have been over 330. Pitt's offense has shown it...can be explosive? Weird things do happen at Heinz Field, though, and if Notre Dame isn't careful, Pitt will make the Irish look like swiss cheese and send them back to South Bend with a loss. Even though Notre Dame isn't in the ACC yet, so they may not understand the concept of the ACC team losing to a team it shouldn't in a tough road game. (To be fair, that's just as much a general college football concept as it is an ACC one, but I digress.)
KEY FOR PITTSBURGH
Um, Pitt offensive line? Are you guys ... there? I still don't understand how that Duke game happened. I really don't. Pitt moved the ball seemingly at will against the Blue Devils, running the ball like the mid-90's Dallas Cowboys and throwing the ball like the late-90's Rams. Pitt had 174 yards rushing in that game. In its subsequent four games against FBS opponents, it has a TOTAL of 166 yards. In FOUR GAMES since. Sheesh. And while Duke sacked quarterback Tom Savage just twice, the Panthers' four FBS opponents since have done it 21 times. The Panthers have faced some good defenses in that span, but still. Pitt is 118th nationally in sacks allowed (29). If there's good news, it's that Notre Dame's defensive line has been far from spectacular in its own right with just 11 sacks through nine games. This defense obviously is a lot different from last year's dominant group. But Pitt has let seemingly everyone and anyone get to their QB; why should Notre Dame be different? It needs to be if Pitt wants to have a chance.
HERE'S A GUY
Tommy Rees. Notre Dame's senior quarterback didn't have the best start to the year, but he seems to have figured it during Notre Dame's four-game win streak, completing 60-of-101 passes for 971 yards, 12 touchdowns and three interceptions in that span. In the first five games, he was 88-of-165 for 1,215 yards, ten touchdowns and five picks. That's not a coincidence. Pitt's defense is pretty good, but Rees is on a roll and he won't be intimidated by the atmosphere, either. Pitt's going to have to keep him in check as best they can; they haven't faced a quarterback this good arguably since Jameis Winston came to town in Week 1.
THIS GUY
Aaron Donald. Pitt's senior DT is fun to watch, eh? He had a ridiculous game at Georgia Tech last week with 11 tackles (all solo), six tackles for loss, a sack and two forced fumbles. Oh, and his six tackles for loss were the most by an FBS player this season. He leads the country this year in tackles for loss (2.4 per game) and is third in sacks (1.1). He's also the national career leader (active) in sacks with 27.5. Other than that, he stinks, right? Defensive tackles aren't exactly a glamorous position, but it's fun to watch Donald at work. He has nine sacks this year and 19.5 tackles for loss, adding eight quarterback hurries and three forced fumbles. And a pass breakup. Just ... he's good, okay? So watch him.
STATS ARE FOR LOSERS
Notre Dame leads the all-time series between the two teams 47-20-1. But lest you forget, last year's matchup was pretty epic. It took Notre Dame three overtimes to knock off a frisky Pitt squad; that win kept Notre Dame's national title hopes alive. Thanks for nothing, Pitt! (Signed, Americans who watched the national championship game.) ... Notre Dame head coach Brian Kelly is 5-1 against Pitt dating back to his days as the head coach at Cincinnati. ... Pitt's last victory over a ranked opponent was - you guessed it - that 35-17 throttling of Virginia Tech, which was at Pitt last year. That started the decline of the Hokies' season. Pitt, by the way, had lost to Youngstown State earlier that year. YOUNGSTOWN STATE!
NARRATIVES
Pittsburgh Win:
Pitt's still alive in the Coastal! And now it has a win over a top-25 team! Everything's coming up Panther!
As Pitt fans know, though....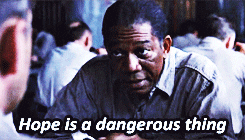 Pittsburgh Loss:
PREDICTION
Notre Dame, 27-19. Since the Fighting Irish aren't in the ACC yet, Pittsburgh won't beat them to knock them down a peg or two for no good reason. That's the opposite of how #goacc works, after all. Not that Pittsburgh is being charitable or anything - the Panthers just likely aren't good enough to beat Notre Dame right now.
Week 10: 3-3 (3-3 ACC)
Overall: 63-18 (25-11 ACC)