Friday, November 29, 2013 10:44am
Lauren Brownlow breaks down all the ACC football action coming up this weekend.
I'd like to credit myself for the ACC not screwing anything up last week. I tweeted at 12:47 p.m. EST on Saturday: "The #goacc in the air is strong today, I see. All up and down the ACC footprint."
At that moment, Duke trailed Wake by two touchdowns and UNC and Old Dominion were in a close one, 14-13. Or 13-7, Old Dominion. Or something like that. Either way. Miami and Virginia were locked in a tight one. It just felt like a #goacc kind of day.
And then happened? UNC went on a 66-7 run (give or take), Duke took control of the Wake game and Miami did the same. Everything's all better now, ACC! Good for you. You're welcome for my hex-reversing Tweet.
So ...
What better way to digest your leftover turkey than with a little #ACCtion on a Friday night? And what better dose of #ACCtion could you possibly have than Miami at Pittsburgh? Last week's Shrug Bowl, Pitt at Syracuse, lived up to its "who the heck knows?" billing, so I can't reuse that title. Miami was up earlier this season, and now it's waaaaaay down. And then Pitt is up and down from week to week. With all these ups and downs, I'm going to call this The Seesaw Bowl for this game. Because there are lots of fun seesaw gifs on the interwebs.
And then after The Seesaw Bowl it's on to Rivalry Week. Good times!
FRIDAY
MIAMI (8-3, 4-3 ACC) AT PITTSBURGH (6-5, 3-4 ACC)
Time: 3:30 p.m.
TV: ABC
KEY FOR MIAMI
No but seriously, Miami, time to stop the run. Okay, so, when Miami started 3-0 in ACC play, the Hurricanes held Wake and UNC to 164 yards on 61 carries (3.2 per rush). That was good! But then in the last four games, opponents have run for 976 yards on 189 carries. That's 5.2 per rush. And Miami's only win in that span was against still-winless-in-the-ACC-Virginia. Speaking of the Cavaliers, they might have lost to Miami last week but they did plenty of damage on the ground, averaging 5.3 per rush. In the last two weeks alone, Duke and Virginia have combined to average 6.1 per carry and run for 601 yards. Um ... that's bad. But Pitt is a team that has struggled to run the ball all year, and that hasn't changed recently. Pitt's primary backs combined for 56 yards on 18 carries last week at Syracuse, and the Panthers ended up with 21 net yards on 27 attempts. Part of that is sacks, but it's not all of it. Pitt has broken 100 yards rushing as a team just five times all season, and just once in the last four games (112 yards against Notre Dame). So if you're going to stop the run, Miami, now's the time.
KEY FOR PITTSBURGH
Be ready to defend the pass! And force some turnovers, probably. Listen, the Hurricanes are perfectly willing to get all derpy-derp with you if you'd like to let them. And Miami, having to pass more and more without Duke Johnson, is getting ... mixed results. Stephen Morris was 13-of-26 against Virginia for 214 yards; his 50% completion percentage was his worst since Week 2 against Florida. After that Week 2 game though, he was at 60% or better in three of his next four games (until that UNC game - 54.3%). He's been below 60% in three of the last four. Morris has thrown more than 30 times twice this year, and both were on the road (against UNC and Duke). Miami is 1-1 in those games and arguably should have been 0-2. His 379 passing yards at Duke were a season-high, and he completed 30-of-49, but he threw a pick and also threw the ball at a Duke defender to pick up a silly penalty at one point. The point is, you want him throwing the ball.
But Pitt wants any opponent throwing the ball. So that Aaron Donald can eat their quarterback. Here's a stat: Pitt is 4-1 when opponents throw 30 or more passes. And that's because teams that have beaten Pitt, for the most part, have been able to run the ball. (To be fair to Pitt, it has played three option/run-heavy teams this season in New Mexico, Navy and Georgia Tech, and went 1-2 in those games. Those teams don't pass regardless.) Seven of Pitt's eight interceptions this year have come in games in which opponents have attempted 30 or more passes. And Miami is going to throw the ball. So be ready for it, Pitt, and be ready to take advantage of the derpiness that could ensue.
HERE'S A GUY
Tyriq McCord. Miami's sophomore linebacker has mostly only seen snaps as a specialty pass rusher on third down (as an end), and four of his 10 tackles this year are sacks. He also leads Miami with four sacks and three forced fumbles in that specialty role. So it's probably not a coincidence that in all three games of Miami's losing streak, McCord played but didn't record a single statistic. Well, he was back to his normal impactful self against Virginia, getting Miami's only sack of the game (and its only tackle for loss) to go with a forced fumble that Miami returned 72 yards for a touchdown in the fourth quarter. Head coach Al Golden said that McCord saw the most snaps he'd seen outside of situational defenses all year against the Cavaliers, and that that trend is likely to continue. It's probably good, because without all but a handful of scholarship cornerbacks this week, Miami needs all the playmaking help on defense it can get.
THIS GUY
Someone other than Aaron Donald on defense. Really, though. In the aforementioned four-game stretch, Donald has 12.5 tackles for loss and three sacks. His teammates combined have 9.5 tackles for loss and one sack. Not to mention that Donald has eight quarterback hurries, three forced fumbles and two pass breakups in that span while the rest of his teammates combined have eight quarterback hurries, three forced fumbles and 10 pass breakups. (Hey, good job on the pass breakups though!) In the games where Donald has had help, more often than not, Pitt has won. He was a virtual non-factor by his standards against Notre Dame, but other guys stepped up, such as Ray Vinopal, to make things happen. Against Syracuse, they helped, but Donald still had 3.5 of the team's 4.5 tackles for loss, two quarterback hurries and a blocked kick. There were no forced fumbles and no one else got a QB hurry. He needs some help, you guys. Aaron Donald is not a machine programmed to destroy QBs - he's just a man. Supposedly.
STATS ARE FOR LOSERS
Here's a stat for you guys: both Paul Chryst and Al Golden are exactly at .500 in their overall records as head coaches. Chryst is 12-12 while Golden is 48-48. RUBBER MATCH! (Kinda.) ... Miami leads the all-time series 22-9-1 and 12-5 at Pittsburgh. The old Big East rivals last met in 2010 (a 31-3 Miami win at Heinz Field). Miami has also won the last seven meetings; Pitt's last win came 1997, when the Panthers knocked off the No. 21 Hurricanes in a Thursday night affair, 21-17. And that win got Pitt to its first bowl game in eight years at the time. And before 1997, Pitt's last win had come in 1976. The year Pitt won the national championship. Oh. ... Miami QB Stephen Morris is 251 yards away from passing Gino Torretta and getting to third all-time at Miami in passing yardage (Morris has 7,440 yards right now). ... Shoutout to the Pitt media folk, who included in their game notes a comparison between Aaron Donald and Ndamukong Suh, the former Nebraska star and current Detroit Lion. In 14 games in 2009, Suh had 20.5 tackles for a loss of 93 yards (1.46 TFL per game) and 12 sacks (0.91 per game). Through 11 games in 2013, Donald has 26 tackles for a loss of 129 yards (2.36 per game), and 10 sacks (0.91 per game). As if you don't just need to use your own eyes to see how awesome Donald is, but whatever. It would be great to see Donald get an invite to New York for the Heisman Trophy ceremony. He won't win it, but he deserves to be there.
NARRATIVES
Miami Win:
This personifies the "Is Miami back?!?!?!" rollercoaster we've been on this season pretty well:
Miami Loss:
Got cocky, did ya?
Pittsburgh Win:
Because Pitt is prone to a few moments like this per game, minimum. Even in a win. (#goacc)
Pittsburgh Loss: 
PREDICTION
Pittsburgh, 34-31. I don't know. I just think the bottom's falling out for Miami, and a sloppy win over Virginia with a d-line struggling to disrupt anyone is kind of a problem.
SATURDAY
Rivalries, rivalries, rivalries. And ... N.C. State-Maryland. And ... Wake-Vanderbit. But still! Other than than that, rivalries!!!!
NO. 24 DUKE (9-2, 5-2 ACC) AT NORTH CAROLINA (6-5, 4-3 ACC)
Time: 12:00 p.m.
TV: ESPN2/WatchESPN
KEY FOR DUKE
Get off to a fast start. Well, faster, anyway. During Duke's seven-game win streak, the Blue Devils have been down by 10 or more points three times and still won all three. (Obviously. Hence the win streak.) It's not like Duke is incapable of making comebacks, as it has shown repeatedly these last few weeks. It's gotten to the point where if you were watching at home, you probably didn't even think Duke was in any real trouble when it got down big at Wake last weekend. It's not like North Carolina isn't prone to some swings of its own in this regard too, but the Tar Heels are capable of scoring points in bunches. No, I'm not talking about ODU. Well, kind of. But even at Pitt, UNC did that, getting up 27-0 before anyone could blink. Pitt nearly climbed all the way back, but that's kind of irrelevant. Speaking of Pitt, the Panthers' hot start at Duke was ultimately too much for Duke to come back from. So there's an example of that whole thing backfiring. Anyway, Duke doesn't have to get out to like a 17-0 lead or anything. The Blue Devils just have to keep it close, and manageable, and if they do, I like their chances.
KEY FOR NORTH CAROLINA
Stop the run. This is officially becoming a big problem for the Tar Heels. Not that it wasn't already, but UNC had been playing better in general during its win streak, even against the run. Not so much anymore. At least, not when Old Dominion can rack up over 200 yards rushing against you (to be fair, there was an 81-yard in there, and that 81-yard run was also ODU's longest in school history). Even without that 81-yard run, though, ODU still had 144 yards, which was nearly as many yards than UNC has allowed the previous two games combined. And the other thing about those other games - Pitt ran the ball, seemingly, when it needed to against UNC, but those eight million sacks contributed to the rushing total. And we're basically splitting hairs here. The point is that UNC can be run upon, and the Blue Devils have certainly shown that they can run the football. And it's a big part of the reason Duke beat UNC a year ago, winning time of possession by seven minutes.
HERE'S A GUY
Brandon Connette. If for no other reason than he didn't even play against UNC last year. That's right - Duke beat UNC without its goal-line back. It seems kind of crazy at this point, no? Connette has arguably been Duke's MVP this year, holding down the fort at QB while Anthony Boone was out AND while Boone was finding his way again. Now, Boone looks as good as he ever has and Connette is back to being a situational quarterback/goal-line back. But he's just fine with that role. As is discussed seemingly every week in regards to Connette, when he comes in near the goal line, teams obviously know what he's going to do. And yet no one can stop it. Connette is tough to bring down - he's slippery, elusive and powerful. Why should anyone believe that the UNC defense is going to be able to slow him down, then? And if Boone struggles again, Connette will likely come back in for a series or two. For awhile at N.C. State earlier this year, it looked like QB Brandon Mitchell could run it every play of the game and there was nothing UNC could do about it. That obviously didn't end up being true, but if Connette comes in just to change the pace against UNC, will that be the difference? And while Connette's been a lot better throwing the football, UNC's defense is opportunistic when it comes to defending the pass and Connette's four-interception game against Pitt wasn't that long ago (even if it feels like it was). He had one interception in the next game against Troy and has none since. Of course, he's thrown 26 passes in that five-game stretch, but still.
THIS GUY
Marquise Williams. Speaking of a guy who didn't play against Duke last year, well, yeah. He actually saw more action than Connette (who didn't play at all): He came in for two plays, running for one yard on 2nd and 7 and then completing a pass to Giovani Bernard for 39 yards and a first down on the next play. This was in the first quarter. But as we all now know, Williams is capable of running this offense just as well as Bryn Renner did and perhaps better in some respects. He's a good runner, and it makes Duke's potential defensive game plan intriguing. Last year, knowing Renner wasn't mobile, the Blue Devils made it a priority to cover up his receivers (especially early) and were content to let him run (which he did some early, to little success, as you might imagine). This year, they'll have to account for Williams' mobility. Duke's defense is certainly capable of slowing Williams down, but the fact that he can throw AND run - and has plenty of weapons around him, mind you - adds an interesting dimension to this game, certainly. That, and he's playing better and better each week, seemingly.
STATS ARE FOR LOSERS
This will be the 100th meeting between the two longtime rivals, and UNC leads the all-time series 58-37-4. ... One more win, and Duke will have the most wins by any Duke team in program history. This year's group is tied with the 1933, 1936, 1938 and 1941 teams. ... Speaking of firsts, this is the first Duke team in school history to have at least 20 passing touchdowns and at least 20 rushing touchdowns. ... Duke is one of two teams in the country to convert 100% of its "goal-to-go" (or, first and goal) situations into touchdowns. The other is Georgia Tech. ... Speaking of winning streaks, UNC has won five in a row. And it's the Tar Heels' longest streak since 2001. One more win would give the Tar Heels their longest streak since 1997. ... Per UNC's game notes, UNC is one of five teams to start the season 1-5 since the season expanded to 12 games in 2006 and go on to make a bowl game. Oddly enough, Rice has done it twice (in 2006 and 2012), but no team did it from 2009-11. Just one of the teams that did it, though, were in a power conference (Rutgers in 2008).
NARRATIVES
Duke Win:
YOU DID IT, DUKE!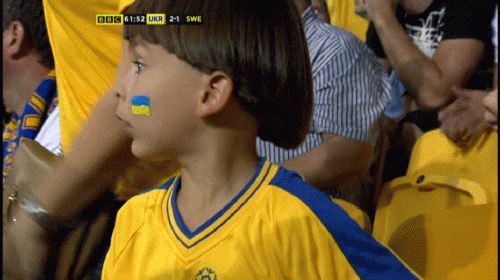 Duke Loss: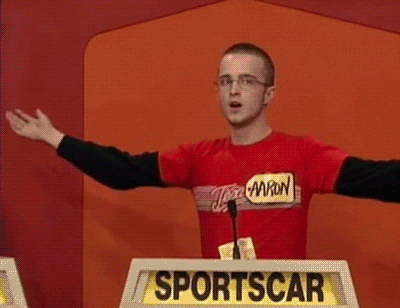 North Carolina Win:
You get a slightly better bowl, maybe! Way to go!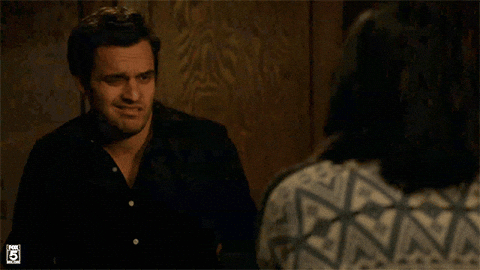 North Carolina Loss: 
PREDICTION
North Carolina, 37-34. I have no idea why. Honestly. I just kind of see this as a game in which both defenses struggle - as I think both have benefitted from facing some either bad or limited offenses the last few weeks - and maybe Duke falls behind early and can't come all the way back this time. This is a complete guess.
NO. 2 FLORIDA STATE (11-0, 8-0 ACC) AT FLORIDA (4-7, 3-5 SEC)
Time: 12:00 p.m.
TV: ESPN/WatchESPN
KEY FOR FLORIDA STATE
Don't do anything stupid. Yes, this is vague. Let me explain. This is a rivalry game, still, remember? And so Florida is going to be fired up to play this game. But so is Florida State. And as focused as the Seminoles have been this year, they're still humans and they might have a tendency to want to make a big play or want to get a hard hit or what have you. Just keep it simple, but don't try to be someone you're not. The Seminoles have become the team that they are, seemingly, through a combination of overwhelming talent and military-like discipline. They rarely make the kinds of mistakes you see in college football on a weekly basis, and if you do, more often than not they can cover up said mistakes so you don't notice. But all it takes is one defensive back making a mistake in coverage, or one wide receiver trying to get an extra yard or two and fumbling instead, and you're letting Florida hang around. Just sit back, don't make mistakes, treat it like you're playing Wake Forest or Syracuse (because at this point, aren't you?), and don't do anything to keep the Gators in the game. Sit back and let the Gators derp it up around you, then take advantage.
KEY FOR FLORIDA
Make Florida State pass. This seems absolutely ridiculous, right? Why would you want Heisman candidate Jameis Winston passing the ball, of all things? Well, I'll tell you why. Amidst the flaming landfill fire that is this season of Florida football, Florida's pass defense remains a shining beacon of hope and light. The Gators are third nationally in pass defense, giving up just 157.7 yards per game through the air, and they still have a lot of very good players on the defensive side of the ball. There's a reason Georgia Southern beat Florida last weekend without attempting a pass. It's because they were AFRAID to. (Not really.) But if Jimbo Fisher had his way, I'm sure Florida State - in theory - would beat the Gators the same way. He doesn't want to put Winston in harm's way for no good reason, and Florida State's running game is excellent while UF's pass defense is mediocre. The only chance Florida DOES have to win the game is to make Florida State one-dimensional. Even then, not really much of a chance at all. But, hey. Had to write something.
HERE'S A GUY
Devonta Freeman. FSU's junior running back is perhaps one of the most underappreciated players in the league, if such a thing is possible when you play for Florida State. But he has 808 yards on 131 carries this year (6.2 per!!!) and still has a chance to be the first 1,000-yard rusher in a season for FSU since Warrick Dunn in 1996. That is a crazy statistic. But Freeman is that kind of athlete, and if FSU can sustain its ground game, it won't have to pass much and that would be the ideal situation. Even for Florida. Like a Band-Aid, Gators, just let it rip off as quickly as possible. Just saying. But last year against Florida, it was a different story for Freeman and the Seminoles. He finished with eight carries for 42 yards, but he didn't get another carry after the 10:55 mark of the third quarter - few did, really, as FSU's offense went into a kind of panic mode - but still.
THIS GUY
Kelvin Taylor. Let's be honest - even though FSU already knows this, Florida wants to throw, like, only if it absolutely has to throw. The Gators' QB situation is just a hot mess right now, but its running backs are actually playing pretty well, particularly Kelvin Taylor. The freshman running back has 75 or more yards in three of Florida's last four games, and he has had some big plays. Eventually, they had to direct-snap it to him last week to get him a big play (a 30-something yard run). But hey, again, whatever you can do to keep it away from any Florida quarterback, that works. Since Taylor became the starter ahead of Mack Brown (who recruited Taylor as a safety - kidding!), he has 437 yards on 99 carries (4.4 per rush) and his 176 yards rushing at Kentucky were the most by a Gator running back since 2004, if you can believe it. Anyway, give the ball to him a lot would be my plan.
STATS ARE FOR LOSERS
Florida leads the all-time series 35-21-2 (20-9-1 in Gainesville). ... A win would put FSU at 12-0 for the first time since 1999 and give Jimbo Fisher a 7-1 record against Miami and Florida. ... Not a lot of people are going to weep for an SEC team being decimated by injuries, but it is pretty remarkable that Florida has started a different lineup in 11 games so far this year on offense.
NARRATIVES
Florida State Win: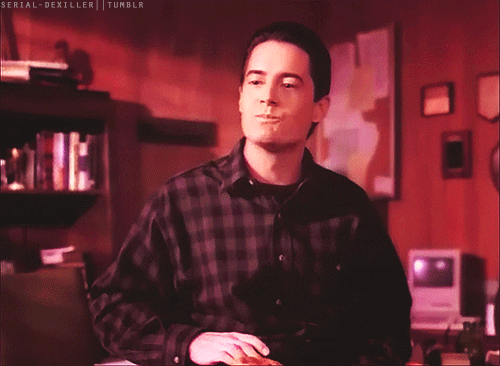 Florida State Loss: 
And also:
PREDICTION
FSU 44-6. Right now Florida is playing like a middle-of-the-pack Southern Conference team. 
WAKE FOREST (4-7, 2-6 ACC) AT VANDERBILT (7-4, 4-4 SEC)
Time: 12:20 p.m.
TV: SECTV/ESPN3
KEY FOR WAKE FOREST
Ugh, do we have to keep doing this? Uh ... defense? Sure. Listen guys, I've covered quite a few Wake Forest games this year. The Deacs just kind of are who they are at this point. They're really bad offensively (usually, although they showed improvements against Duke) and good to great defensively. Sometimes even great. But when you can play an excellent game defensively against Florida State and the Seminoles put up 59 points because your offense is allergic to the football, then it doesn't really matter how your defense plays, does it?
KEY FOR VANDERBILT
Don't turn it over. Even at its worst, Wake Forest never had the kinds of turnover margin issues that it has had on the tail end of this year. In the last four games - all losses - Wake's turnover margin is -9 (11 lost, two gained). It was +5 in the first seven games with 11 lost and 16 gained. The offense has gotten plenty derpy, yes, but the defense hasn't been able to force many miscues, either. And so there's no need for Vanderbilt to make things any easier on the Deacs by turning it over. Vandy has turned it over six times during this stretch of winning four of its last five games, but four of those turnovers were last week against Tennessee (and Vanderbilt won anyway). The Commodores had two other turnover-free games in wins over Kentucky and Florida. Vandy has been interception-prone at times with more interceptions (13) than touchdown passes (12), and Wake is opportunistic enough to take advantage of things like that. So Vanderbilt needs to play a relatively clean game. and it should win easily.
HERE'S A GUY
Tanner Price. This will be his last game in a Wake Forest uniform, and he's ... well he's had better months. November has not been kind to Price; he's 35-of-85 passing in three games this month for 300 yards, one touchdown and four interceptions. In the first eight games, he was 76-of-112 for 1,778 yards, 12 touchdowns and five interceptions. Not eye-popping numbers, but much more efficient. His FSU game was perhaps the most disastrous of his career and the only reason there's a "perhaps" thrown in is that he only attempted four passes. Three were interceptions, though, so there's that. Anyway, Wake is 3-1 this season when he runs for 30 or more yards, and it was a good sign that he managed 45 against Duke, his most since running for 82 against N.C. State. But if he can't somehow make something happen without Michael Campanaro to throw to, it's going to be a very long afternoon for Price in his final collegiate game.
THIS GUY
Jordan Matthews. So, Vanderbilt's senior wide receiver is pretty good at football. He now has the SEC record for career receptions, and he's got 96 catches for 1,209 yards and five touchdowns this year alone. The next-closest receiver on Vandy's roster has 35 catches, just to put it in perspective. And he's been particularly hot in the last few games, catching 25 passes for 274 yards in the last two games alone after Texas A&M and Florida had limited him (relatively speaking, of course - he still had 17 catches for 137 yards in those two games). Wake's secondary is not bad, but Duke WR Jamison Crowder torched it last week and good receivers will do that. Wake's going to have to make stopping him a priority.
STATS ARE FOR LOSERS
Vanderbilt leads the all-time series with Wake 9-6 and has won two in a row after Wake won three straight from 2007-10. ... Jim Grobe's on pace to finish this season 0-for-Peahead. He tied Peahead Walker for wins by a Wake Forest head coach back on October 19. And Wake Forest hasn't won since. ... If Tanner Price accounts for two touchdowns, he'll pass Riley Skinner for most touchdowns accounted for in Wake Forest history. This certainly isn't a given. ... After winning the three games in this series by double digits in 2007, 2008 and 2010, Wake has lost the last two to Vanderbilt by an average of 34 points. Exactly 34 points in each game, in fact, each of the last two seasons.
NARRATIVES
Wake Forest Win:
Oh you wanted to get rid of me, did ya, Wake fans? Jim Grobe wondered aloud.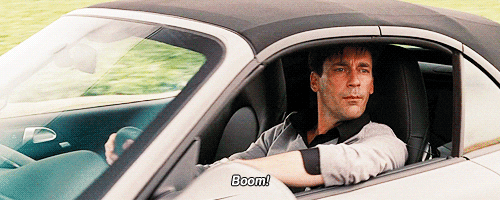 Wake Forest Loss:
Wake fans are going to be all like, "Oh, hello James Franklin, a guy winning at an academic school in a power conference in spite of everything!"
PREDICTION
Vanderbilt, 34-13. Not much to add here.
MARYLAND (6-5, 2-5 ACC) AT N.C. STATE (3-8, 0-7 ACC)
Time: 12:30 p.m.
TV: ACC Network
KEY FOR MARYLAND
Ball. Security. The last thing N.C. State's defense needs is a reason to believe. And the defense has a nose for the football. Turnover margin isn't the only thing that's haunted the Terps during this up-and-down stretch - Maryland had more turnovers than Virginia, for example, and still won while it had fewer turnovers than BC and lost - but the Terps have not been able to stop fumbling. Maryland has fumbled the ball at least once every game this year and has lost a fumble in all but one game. So if you're doing that, that's one turnover per game, generally speaking, already. And you put your quarterbacks in a position to not be able to throw interceptions. Because then that's two turnovers. Maryland's quarterbacks have gone interception-free in five games this year, and Maryland is 3-2 in those games (a blowout loss to FSU, and then last week's loss). BC lost two fumbles and threw a pick, while Maryland lost just one fumble. Yet BC still won the game. So it's not the be-all, end-all. I'm just saying that it's pretty insane for Maryland to have lost one fumble a game all year, basically, and maybe it's time to ... stop?
KEY FOR N.C. STATE
This week, you're going to have to run the ball, Wolfpack. And that likely means not getting behind early - at least, not behind by so many points. But either way, Maryland has a fairly stingy pass defense. The last three quarterbacks it has faced have combined to complete 40-of-70 passes for 470 yards, three touchdowns and two interceptions. In a three-game stretch. Maryland won just one of those games, and it was the Virginia Tech game. And that's because Virginia Tech couldn't run the football. (Seriously starting to think Virginia Tech couldn't run the ball against air at this point. Not that Maryland's defense is air, but good grief.) Anyway, in the other two games where Maryland controlled the opponent's passing game - Syracuse and BC - it allowed over 240 yards rushing to each. Virginia is the only team to lose to Maryland while attempting more than 40 rushes this season, while Wake is the only team to beat Maryland attempting fewer than 40. And Shadrach Thornton has shown flashes of being able to run the ball well. Ride the Shadrach train, Wolfpack. Ride it as long as you can. Don't let Brandon Mitchell throw it into triple coverage. GO TOWARD THE LIGHT!
HERE'S A GUY
Darius Kilgo. Okay, so I picked Kilgo because he's from North Carolina (Charlotte). He's likely to have some understanding of what it meant to be in the ACC and what it means to leave it. And I got sick of picking either C.J. Brown or Brandon Ross each week. But hey, N.C. State's offensive line hasn't been great this year, and Maryland's junior nose tackle has been pretty good with 33 tackles (5.5 for loss and two sacks), one fumble recovery, one pass breakup and one safety. He had his most active week in awhile last week with five tackles (two solo), his most since the Virginia game and second-most this season. He hasn't had a sack since the West Virginia game, though, and Maryland could use some production in that department. Maryland's had five games with one or no sacks this year, and it's 1-4 in those games. The Terps had no sacks against Syracuse, then seven against Virginia Tech and none last week against BC. Oh, and Kilgo is second on the team in total starts in his career with 21 and second in starts this season with ten.
THIS GUY
Brandon Mitchell. Mitchell's numbers against ECU weren't as good as they appear - 28-of-44 for 312 yards, four touchdowns and no picks - but they were still pretty good. And the no picks part was perhaps most important. But maybe Mitchell and this offense can build on what he did late. With 8:14 to go in the game, Mitchell caught fire, completing 13-of-18 passes in the final eight minutes for 178 yards, three touchdowns and no interceptions. (In the first 52 minutes or so of action, he was 15-of-26 for 134 yards and one score.) Now, at a certain point - probably after ECU went up 42-14 with 1:56 to go - the Pirates pulled their defensive starters. Because after the game, Ruffin McNeill said that he wasn't pleased with how his backups finished the game. That's surreal to even think about when it comes to N.C. State and ECU playing each other, but it's kind of where we are right now. It's hard to imagine that at this point in the year, Dave Doeren would put Pete Thomas back in, although you never know. Mitchell now knows he has the job, for one last week, and maybe he can do something special with it. He's a good kid who really understands the game well - he's just not the most accurate passer, which is probably why he ended up as a wide receiver after awhile at Arkansas, and at times he tries to force things. But hey, why not go crazy? What does N.C. State have to lose at this point? As long as he's smart with the ball and doesn't turn it over, let's air it out! Trick plays! YOLO!
STATS ARE FOR LOSERS
As if this game weren't fun enough in that it's Maryland's last ACC game, N.C. State leads the all-time series 33-32-4. GOTTA KEEP IT ABOVE .500, GUYS! ... In 13 games between these two teams this century, 11 have been decided by 10 points or less and five by four points or less. The last time Maryland came to Raleigh, N.C. State came back from a 41-14 deficit with less than six minutes to go in the third quarter to win, 56-41. ... Kind of odd, but Maryland has had five different receivers catch at least two touchdowns this year, which seems fairly common - but it's the first time it's happened at Maryland since 2006.
NARRATIVES
Maryland Win: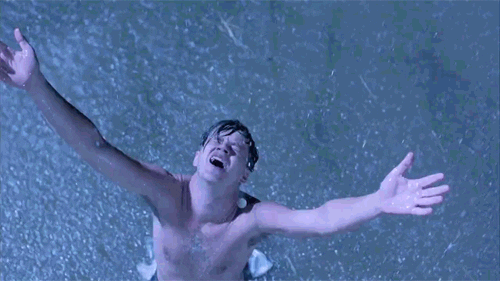 Maryland Loss:
Welp this was an up and down year but at least now we get to go to the Big Ten and everything will be finnnnnnnnnnne.
N.C. State Win:
Hey guys we got an ACC win things are not all on fire and exploding and YAYYYYYY! AND GO ACC!!!! Now collect that exit fee from those jerks. Metaphorically speaking, anyway.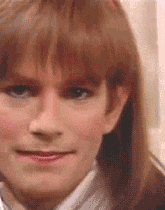 And also, special shoutout to Maryland:
N.C. State Loss: 
PREDICTION
Maryland, 23-16. Could I think of anything more appropriate for Maryland's final game in the league than losing to a bad N.C. State team? No. Do I think it's too good to be true, considering it looks like the ACC is getting Maryland's exit fee AND having the ACC Tournament in Washington, D.C. just to annoy the Terps? Yes. Yes I do. Also, N.C. State is not good at football this year.
GEORGIA (7-4, 5-3 SEC) AT GEORGIA TECH (7-4, 5-3 ACC)
Time: 3:30 p.m.
TV: ABC
KEY FOR GEORGIA
Better figure out a way to stop the run! Georgia's defense has been ... limited this season, and teams have been running on the Bulldogs seemingly at will. In Georgia's last game against a good team, Auburn ran the ball down the throat of the Bulldogs with 323 yards and four touchdowns on 57 carries. Paul Johnson probably sees numbers like that and starts drooling. Last year, Georgia let Georgia Tech go crazy on the ground, but the Jackets couldn't finish drives. That same pattern may repeat itself this year, but if I'm Georgia, I don't want to count on that. Maybe just, you know, stop the run. Or contain the run.
KEY FOR GEORGIA TECH
Hold on to the football, guys! Last year, Georgia Tech outgained Georgia 426-379, had 26 first downs to Georgia's 18, gained 306 yards on the ground and had the ball FOR FORTY MINUTES ... and still managed to lose 42-10. That's because Georgia Tech's first five possessions went fumble, field goal, downs, interception, and missed field goal. And turnovers have been a problem for this team all year. Georgia Tech has lost 20 turnovers this season, but the good news is they've cut down on that in the last few games, not turning it over against Alabama A&M and committing just four in the previous two games. But that's been part of the problem, too. It might not seem like a lot of turnovers, but those are wasted possessions. The most important part of facing Georgia Tech, generally, is maximizing your own possessions because you're not going to get many. But the same, then, is true of Georgia Tech. If the Yellow Jackets don't get many possessions - and with long drives, they generally don't - then they have to make their own possessions count, too.
HERE'S A GUY
Hutson Mason. Who is Hutson Mason, you ask? (Well, you probably already know he's a quarterback because that's definitely one of the more quarterback-sounding names ever.) He's Aaron Murray's backup who will be making his first career start against Georgia Tech this weekend. The junior has played in three games this year and is 24-of-35 for 349 yards, two touchdowns and one interception. He had to play the second half against Kentucky last week after Murray's injury, and he was 13-of-19 for 189 yards and a touchdown. He also had a rushing touchdown on his first and only rushing attempt this season. It's hard to know what to expect out of Mason, but he's been around the system a long time and he was slated to be the heir to Murray next year anyway. Georgia Tech's defense has not been all that great against the pass (83rd in the country), and who knows? Mason could have a huge day. The way this rivalry has been going recently, he probably will.
THIS GUY
Robert Godhigh. Georgia Tech's most electrifying runner, Godhigh has amassed 961 yards from scrimmage (623 rushing, 338 receiving) and he averages 13.0 yards per play, which leads all FBS running backs. Per the Georgia Tech game notes, 389 of his 961 yards (40.5%) have come after contact. And he's really come on lately, too. Against Clemson, his 17 touches from scrimmage were his most this season by far. And he rewarded the coaches with 229 all-purpose yards and two touchdowns on those 17 touches. That's ... kind of insane. In the last three games alone, he's had 30 touches for 476 yards and five touchdowns. Good ... Lord. Last year against Georgia, Godhigh had 44 yards rushing on six attempts (a team-high 7.3 per rush for someone who attempted at least five rushes) and five catches for 66 yards. To beat a team like this that's going to have speed on defense, Georgia Tech's going to have to counter with some speed of its own.
STATS ARE FOR LOSERS
One thing Mark Richt hasn't lost control of? The Georgia Tech rivalry. He's 11-1 as head coach against the Yellow Jackets. ... Georgia leads the all-time series, 63-39-5, and it's 33-26-4 in Atlanta. ... This rivalry has been heated ever since the early 1900's, when the two schools didn't play each other from 1917-24 because of a Georgia parade float that made fun of Georgia Tech. ... Speaking of rivalries, Georgia says its record against Georgia Tech is 63-37-5. And that's because they don't recognize two games Georgia Tech won during World War II when Georgia Tech used players from a naval officer's training program on campus. So Georgia Tech fired back in its game notes, saying the NCAA recognizes their total of wins in the series. OH SNAP!
NARRATIVES
Georgia Tech Win:
Georgia Tech Loss:
Listen, I think we have all seen by now that if you play in the SEC, and you play Georgia Tech every year, you're going to figure out how to stop that offense. Based solely on their record against Georgia. Seems reasonable, yes?
PREDICTION
Georgia, 34-24. Sure, Georgia has a lot of injuries, including its quarterback. And yeah, this is Georgia Tech's best chance in awhile to win this game. WHICH IS PRECISELY WHY IT WON'T HAPPEN!!! Don't you people understand #goacc by now?
BOSTON COLLEGE (7-4, 4-3 ACC) AT SYRACUSE (5-6, 3-4 ACC)
Time: 3:30 p.m.
TV: RSN
KEY FOR BOSTON COLLEGE
Good BC Defense showing up. This is never a given, by the way. And part of the reason is the Eagles and Don Brown aren't feeling the new-age defenses that sort of bend but don't break. He wants to be aggressive, which is why BC has 33 sacks this year. And it's also why BC has given up some big plays. After giving up nearly 1,000 yards in two games against two of the worst offenses in D-1 (Virginia Tech and New Mexico State), BC appears to have shored things up a bit, holding two other bad offenses (N.C. State and Maryland) to a combined 638 yards in the last two games (and 47 points compared to 61 in the previous two games). The good news for BC is that it has been very good against the run most of the year, and particularly lately. That's where Syracuse's bread is buttered, so to speak, and so if it can stop the Syracuse run, it should win. But the Eagles need to kind of let Syracuse make their own mistakes - as the Orange have shown they are prone to do from time to time on offense - rather than being overly aggressive and potentially allowing a few big plays.
KEY FOR SYRACUSE
Sell out to stop the run. Eight in the box. Nine in the box. Do whatever you have to do to make Boston College throw the ball to beat you. Syracuse has stopped the run pretty well all year; allowing 133.5 yards per game (fourth in the ACC) and not allowing a 100-yard rusher this year. Only Northwestern (206), Georgia Tech (334) and Florida State (225) have really run the ball all that well on the Orange; Syracuse has held five opponents to under 100 yards rushing (and is 3-2 in those games, weirdly enough). Syracuse has 82 tackles for loss this year, and it's not going to be easy for BC to get the ground game going. But Andre Williams is really, really good, and so Syracuse is going to have to stop him and make BC throw to win. Chase Rettig has had to throw a total of 30 passes in the last two games (completing 14, by the way, for 173 yards and one touchdown to one interception). It's clear the Eagles are going to ride the Andre Williams train as long as they can. Syracuse has to make sure they can't.
HERE'S A GUY
Andre Williams. Yep. Again. I wanted to do this entire BC-Syracuse preview in nothing but Outkast lyrics/references in honor of #Andre2000, but I'm going on vacation and since I saved this one for last, I can't. (A peek behind the curtain!) I will say that clearly, Andre is shaking off defenders like a Polaroid picture as he runs toward the end zone, and he is obviously the Prototype of what a college runner should be. Ugh, this section had so much potential and I've just RUINED it. Oh well, I still have a bowl game to honor you properly, Andre 2000. I just hope you honor your Big Boi's who block for you up front. And I also want to know who would be most likely to play the role of Daddy Fat Sax on that line.
THIS GUY
Cam Lynch. Hi, Syracuse's Cam Lynch, aka ACC Linebacker of the Week! (I have a side rant about this that involves the lack of two separate awards for QB/RB when we have an award for seemingly every other position, but I digress.) Back to you, Cam. You're going to be one of the ones tasked with trying to tackle #Andre2000! Best of luck with that. But Lynch is not too shabby himself. He's second on the team in both tackles (59) and tackles for loss (10), adding three sacks, four quarterback hurries, four pass breakups, an interception and a fumble recovery. He had a great game last week against Pitt with 11 tackles (three for loss) and two sacks, which was a career-high. He's going to need to be all up in that BC backfield for the Orange to win this one.
STATS ARE FOR LOSERS
Syracuse leads the all-time series with BC 28-18, and this is obviously their first meeting as ACC opponents but they were formerly Big East foes as well. Syracuse is 10-3 against BC in the Carrier Dome, but Boston College won the last meeting there 16-7 in 2010. ... BC is two sacks away from tying its best single-season sack total since 2008, back when it had guys like B.J. Raji and Mark Herzlich (the Eagles had 35 that year and they have 33 this year). ... Syracuse has yet to win a game this year in which it trailed at halftime (0-6) but is 5-0 when tied or leading at the break. ... Syracuse is also 0-4 when the opponent scores first and 5-2 when it scores first. Just kind of an odd couple of stats there.
NARRATIVES
Boston College Win:
Look at you, finishing the season strong!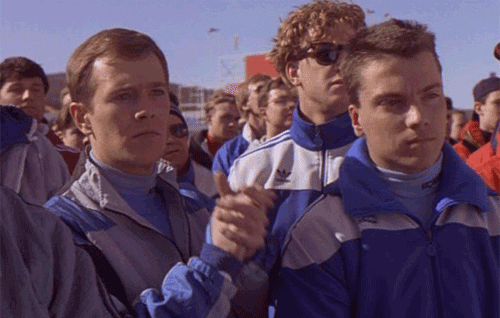 Boston College Loss: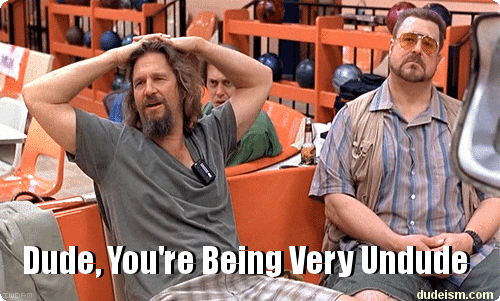 Syracuse Win:
Well, would you look at that? You're in a bowl!
Syracuse Loss:
One win away from a bowl???? REALLY????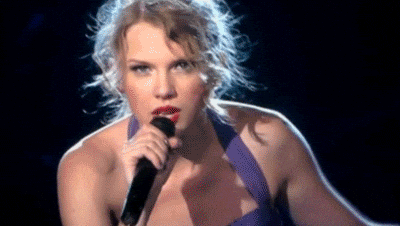 PREDICTION
Boston College, 24-20. Okay, Eagles. I'm going with you this week. Don't let me down.
VIRGINIA TECH (7-4, 4-3 ACC) AT VIRGINIA (2-9, 0-7 ACC)
Time: 3:30 p.m.
TV: ESPNU/WatchESPN
KEY FOR VIRGINIA TECH
Just ... find a way to score some points. Seriously. And could you run the dang football? In this series, it seems like Virginia Tech has almost always dominated the Cavaliers on the ground. The only thing that gives me pause in picking a Hokie blowout is the fact that they can't run the ball. No, but seriously. They can't. And so Logan Thomas is forced to try to do everything himself, becoming both runner and quarterback, and he often ends up trying to do too much. Oh, and one other thing: Virginia Tech's offense has scored 35 points off of 11 opponent turnovers in its four ACC wins (plus an out-of-conference win over Western Carolina). And in two close out-of-conference wins (ECU and Marshall), plus three ACC losses, the Hokie offense has turned 12 opponent turnovers into ... wait for it ... no points. NO POINTS! ZERO! Good grief. In Tech's most recent ACC win, it turned two Miami turnovers into 14 points. In its other 10 games combined, it turned 22 turnovers into 24 points. Just ... no. NO! The Hokies have to capitalize on derp. It just has to happen. Move the ball. Get it to the end zone. Score points. I mean, I just can't. 
KEY FOR VIRGINIA
Don't just give the Hokies anything easy. I'm not saying Virginia isn't trying. It is. But the Cavaliers seem to be allergic to nice things, and have been all season. Get near the end zone? Derp. Get a big lead? Derp. The other team turns it over five times? Oh well. Derp. Derp. Derp. And the Hokies, as we've seen, will give you plenty of derp. They will turn it over. They will self-sabotage in the score zone. And Virginia has to take advantage of these opportunities. That's something the Cavaliers haven't been able to do all year, really, but they're going to have to this time. You think Virginia Tech can't do anything with turnovers? Please. Virginia's defense has forced 19 turnovers this year. Guess how many times Virginia has scored off them? THREE! Virginia has 13 points off of those 19 turnovers, and hasn't scored a point off an opponent turnover SINCE THE MARYLAND GAME. That's right - even five Georgia Tech turnovers led to ZERO points. I mean ... just ... what? What is going ON with these two teams? Meanwhile, Virginia's opponents have scored 125 points (!!!!!!) off of 25 Virginia turnovers. Just gross. I hate this game so much already.
HERE'S A GUY
Luther Maddy. Virginia Tech has spread its defensive statistics out fairly evenly this year, but Maddy has really come on towards the end of the season especially. Both of Virginia Tech's defensive tackles are excellent, and Maddy - who has started all 11 games alongside Derrick Hopkins - has 50 tackles this year (11 for loss) and 6.5 sacks, adding 13 quarterback hurries and two pass breakups. In four of the last five games, he has at least one quarterback hurry and one sack. The only game he didn't have one of either is against Boston College. And in Virginia Tech's two wins in the last three games, he has four tackles for loss, 2.5 sacks and three quarterback hurries. Really, except for a few minor hiccups, everyone on Virginia Tech's defense is fun to watch and Maddy just hasn't been highlighted in this space yet. But who knows? Against Virginia's offense, he could have a field day. But so could anyone on this Hokie defense.
THIS GUY
Greyson Lambert. The redshirt freshman quarterback is going to be part of a Mike London QB roulette system, but it's a bit too late for it to be as fun, as that rollercoaster has shown it can be the last few years. And by fun, I mean head-scratching. Either way, London came out this week and said that Lambert will split time with David Watford. By split time, he probably means he'll wait for Watford to have a good drive before promptly pulling him, putting in Lambert and watching as he struggles for a few drives before finally putting Watford back in. At least, if last year's QB rotation was any indication. Okay, I'm being mean-spirited. Anyway, Lambert played pretty well at Miami last week, completing 13-of-19 passes for 134 yards. He had no touchdowns and no picks, but he was only sacked once and that's a pretty good completion percentage considering Watford was 10-of-25. Nowhere to go but up! And it's not like he came in for garbage time, either. Well, not really anyway. It was 38-20 when Lambert came in with 7:21 to go. And he did help lead Virginia to 10 of its 28 first downs in that span. So that's something. So ... maybe the Cavaliers can build on this for the future. I guess.
STATS ARE FOR LOSERS
As you might expect, Virginia Tech leads the all-time series 52-37-5 and has won 13 of the last 14, and nine in a row. ... Virginia has lost its last nine season-ending games, too. (It's the eighth straight year that Virginia Tech and Virginia have faced off to close the season, so one of those was...against someone else.) ... Virginia has scored a total of 34 points in the last four meetings combined (21 in the last three). ... In two blowout losses to Clemson and North Carolina, Virginia converted 1-of-4 third downs on 3rd and 1 and 4-of-9 third downs of three yards or less. That's ... not good.
I could add more stats here, but the turnover stats alone have disgusted me enough that I just can't. Ugh.
NARRATIVES
Virginia Tech Win: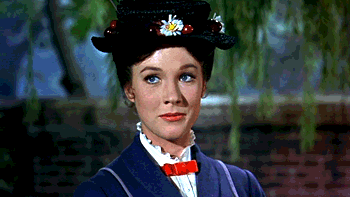 Virginia Tech Loss: 
Virginia Win:
THE SEASON WAS A DISASTER BUT WHO EVEN CARES YOU JUST BEAT THE HOKIES WOOOOOO GO CRAZY
Virginia Loss: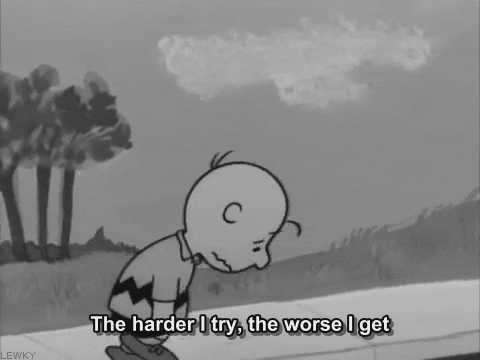 PREDICTION
Virginia Tech, 27-17. Good thing this is on during the Iron Bowl, so no one in their right mind will watch it. Seriously, avert your eyes. Unless you love one of these two teams or hate yourself. I just have a feeling that this game is going to be a special level of hideous. Who knows? Maybe it will be a classic and both teams will execute to perfection. HAHAHAHA we both know that won't happen. Carry on.
NO. 6 CLEMSON (10-1, 7-1 ACC) AT NO. 10 SOUTH CAROLINA (9-2, 6-2 SEC)
Time: 7:00 p.m.
TV: ESPN2/WatchESPN
KEY FOR CLEMSON
Run. The. Ball. Last year against South Carolina, Clemson got off to an early lead, 14-7 in the second quarter, before going a bit too pass-happy, which allowed South Carolina to get back in the game. Then, Clemson had the ball for 6:41 in the second half. There are 30 minutes in each half, in case you needed reminding. Clemson was 0-for-4 on third down conversions. And South Carolina ran nearly 30 more plays than Clemson (shocked it wasn't more than that, frankly, with the second-half disparity). Clemson finished with 145 rushing yards on 35 attempts, but nearly 12 minutes of the final quarter went by without a running back getting a carry. Andre Ellington had a nine-yard run on Clemson's first fourth-quarter drive, and then it was all Tajh Boyd. Clemson is starting to get its running game going with Roderick McDowell the last few weeks, and it's not like you can't run on South Carolina (though it's not always easy). The Tigeres need to keep the ball for long enough to keep drives going and get this offense into some sort of a rhythm. That's when Clemson's been at its best this year, is when the running game complements the passing game and Boyd doesn't have to do everything.
KEY FOR SOUTH CAROLINA
An extension of the above, but make Clemson throw to beat you. That's not something South Carolina has been able to consistently do this year. The Gamecocks have allowed 200, 150, 155, 146 and 218 yards on the ground in its last five games against FBS teams. Florida ran for 200 yards against South Carolina. FLORIDA. That's why Florida kept it close at all in South Carolina's 19-14 win, because the Gators didn't HAVE to throw. Is Tajh Boyd capable of throwing to beat South Carolina? Sure, one would think. But South Carolina's pass defense is actually pretty good, and has gotten better as the season has gone on. And I don't just mean sacking the quarterback: before the Florida game, the last four teams South Carolina faced completed 61-of-117 passes for 711 yards, but just two touchdowns to five interceptions. And a bad completion percentage (just over 52%). And it's not like South Carolina is getting to the quarterback a ton - it had four sacks in that four-game span. But Florida's QBs were 10-of-14 because, again, they didn't have to throw a lot. And South Carolina didn't get a sack. Boyd is going to attempt more than 14 passes, I can guarantee you that, but if Clemson is able to mix up run and pass, South Carolina's defense will be in for a long afternoon. The Gamecocks might play in the SEC, but the back end of their schedule is such that they haven't faced an offense this good since October 26, arguably (Missouri). South Carolina handed Missouri its first loss because the Tigers were 10-of-25 passing. That will do nicely.
HERE'S A GUY
Tajh Boyd. He has 339 yards passing against South Carolina in his career. In three games. That's like a normal game for Tajh Boyd against almost anyone else, but South Carolina has been a tough, tough opponent for him. (And for Clemson, for that matter.) He's been spectacular in almost every other game he's played in as a Tiger, even against other SEC opponents, but South Carolina seems to have his number. In three games, he's 32-of-71 for 339 yards, two touchdowns and three interceptions. And he's been sacked 14 times in those three games (11 times in the last two games as the main quarterback; he split time with Kyle Parker in the 2010 game). In fact, in the last two years as the only quarterback, Boyd is 22-of-53 for 266 yards, two touchdowns and three picks against South Carolina. And he's run the ball in the last two games a total of 28 times for 3 yards. He netted positive yardage in last year's meeting, so that was a positive - in 2010 and 2011 combined, he ran it 19 times for -41 yards; obviously some of those are sacks but still. It's not fair that what he's done against South Carolina hangs over Boyd's legacy as much as it does, but it's the reality. Even if Clemson loses, it would be nice to see Boyd have a good game against South Carolina so that at least it wouldn't be viewed as his fault. (And again, it hasn't necessarily been his fault, but you know what I mean.)
THIS GUY
Jadeveon Clowney. Remember him, America? Just the latest example of someone the football media builds up and then tears down. It's sad, really. And too much of it is just because people don't understand - or can't properly explain - the way Clowney can impact a game, even if he doesn't put up ridiculous numbers. Of course, last year against Clemson, he did put up ridiculous numbers - seven tackles, 4.5 for loss (all of those were sacks) and a quarterback hurry. And he famously said later that Boyd was afraid of him. Which led to many members of the ACC media asking everyone from players to coaches if they were scared of Jadeveon Clowney. That was a fun little meme there for a minute. Clowney didn't play against Coastal Carolina last week - resting up so he can try to eat some quarterback this weekend, no doubt - but he is still having a good year, even if it doesn't show up statistically. He has 8.5 tackles for loss and two sacks, but he's freed up teammates like Kelcy Quarles (11 TFL, 7.0 sacks) and Chaz Sutton (6.5 TFL, 2.0 sacks) to do damage. And Clowney does lead the team in quarterback hurries with 13. With all the attention he was getting, teams concentrated on slowing him down and had to game-plan around him, which affected what THEY did offensively. If that's somehow not having an impact on a game, then I don't know what is.
STATS ARE FOR LOSERS
Clemson has scored a total of 54 points in its last four games against South Carolina (all losses). By comparison, the Tigers have gone over 54 points in a single game three times this season - all against ACC opponents. Yeah. I'm just going to leave that out there as the only stat, except for the one where Clemson leads the all-time series 65-41-4 (and 49-31-3 in Columbia) but South Carolina has won four in a row and Dabo Swinney is 1-4 against South Carolina as Clemson's head coach. That's really all you need to know. Oh, and that this is the first-ever meeting between these two schools as top-10 teams.
NARRATIVES
Clemson Win:
WE DID IT!!!!!!!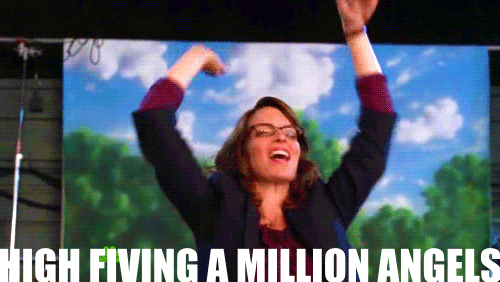 Clemson Loss:
Ready to leap over that hurdle! Ohhhhhh ... so close.
PREDICTION
South Carolina, 30-27. I'd love nothing more than to see Tajh Boyd go out triumphant against the Gamecocks for the first time. But much like Georgia Tech-Georgia, I'll believe Clemson can win this game when it's a relatively even matchup when I actually see it happen. 
Week 13: 8-1 (3-1 ACC)
Overall: 79-24 (35-16 ACC)