Friday, November 22, 2013 2:30pm
Lauren Brownlow breaks down all the ACC football action coming up this weekend.
Well, this is an ugly weekend of football in the ACC, isn't it? We should call this "De Facto Bye Week". If only I got a bye from writing previews! Just kidding, I love doing this. Although you try coming up with any conceivable reason Idaho should be in a game against Florida State. I'll wait. Yep.
The one fairly even game, Pitt at Syracuse, leaves this long-time ACC scribe (long being relative, naturally) scratching her head. Can you honestly tell me you know what to expect out of either one of those teams? Seriously, can you? I have no idea.
And one game that seemed interesting a month or so ago, ECU at N.C. State, no longer really is since N.C. State is in a bad place right now. And ECU is not engaging in smack talk in the week leading up to the game about the midfield logo. This is why we can't have you in the ACC, ECU. You're no fun. (Kidding!)
Oh, and the Coastal-controlling Duke Blue Devils travel to Winston-Salem, otherwise known as the Winston-Salem World of Witchcraft. (I don't remember what I named it in an earlier preview.) But this is where good ACC teams go to die, isn't it? Or it used to be. Maybe BB&T Field still has some of that #goacc magic left in it.
Basically, this is the weekend of "FOR THE LOVE OF GOD DON'T SCREW ANYTHING UP BEFORE THE ACC-SEC SHOWDOWNS NEXT WEEK!". It's cumbersome, but it's perhaps the most appropriate. "Don't Screw It Up!" Weekend begins ... now!
NO. 25 DUKE (8-2, 4-2 ACC) AT WAKE FOREST (4-6, 2-5 ACC)
Time: 12:00 p.m.
TV: ESPN2
KEY FOR DUKE
Avoid the trapiness of this trap game! Okay, I'll be serious. (Although I'm not necessarily kidding, but still.) I'm going to say, this running the ball thing you've been trying has worked well. So let's keep doing that! Although it will be harder than it was against Miami, as Wake's defense still offers up active resistance against both the run and pass. Not that Miami isn't attempting to offer up said resistance, but it isn't really happening. (The Deacs did hold FSU to its lowest yardage total this year.) Wake has allowed more than 200 yards rushing in just two games this year - Army (an option team) and Miami (I don't know why). And the Deacs have allowed 400 yards of total offense just once all year, to Louisiana-Monroe (and even that took 104 plays). Duke, though, is coming off of a 358-yard rushing performance against Miami, which was more than Duke had in its previous two games combined. But Duke has had rushing success this year, with 170 or more yards in six of its ten games and 100 or more in all but one (Virginia Tech). Last year at Wake, back Jela Duncan had a breakout performance with 11 carries for 56 yards and a touchdown. He had 20 carries in his first four games leading into that one, and he showed how simultaneously powerful and shifty he can be as a runner. Now, Duncan has help from other complementary backs, and the Blue Devil backfield is rolling, baby. But can it keep rolling in Winston-Salem?
KEY FOR WAKE FOREST
Stop turning the football over. #Analysis, I know. But Wake has 20 turnovers this season. And seven of them - SEVEN! - were lost in the Florida State game. All in the first seven minutes. (Not really, but it felt that way.) In Wake's first five games, it lost 10 turnovers and gained 11 (six were Presbyterian turnovers, though). Wake went 2-3 in that stretch, then won two in a row and played Miami close in another three-game stretch, losing one turnover in three games and gaining five. And then, there's the last two games. Wake is 0-2 since losing wide receiver Michael Campanaro and is -7 in turnover margin. (Most of that from the FSU game, but still.) Duke's defense has gotten better at better at forcing turnovers with a +4 margin during this six-game winning streak with 14 opponent turnovers. (In Duke's first four games, it was +3 in turnover margin, with five opponent turnovers.) Duke's defense has been more disruptive, picking off nine passes and breaking up 31 in the last six games (it had six picks and 16 pass breakups in the first four). And it's getting to the quarterback more with 13 sacks in the six-game win streak (five in the first four games) and 14 quarterback hurries (six in the first four games). Wake is going to have to take better care of the football than, say, Tanner Price coming in and going 1-of-4 with three interceptions. Just saying.
HERE'S A GUY
This game is so big, it gets ... GRUDEN VOICE Treatment! (Okay, so it's the last game I got to in my previews because, like Drake, I started at the bottom. And now I'm here. And I'm also delirious.)
Brandon Connette. *Gruden voice* This guy, Brandon Connette, I mean, here's a guy that - listen, opponents? They know what this guy is in the game to do, ya know? They see Connette come in around the goal line, and they say to themselves, "Here's a guy, this Connette guy, this guy is going to try to run for a touchdown." So they KNOW what Brandon Connette - they call him "The Phantom" - is going to DO, Jaws! And they still can't stop it! How is that POSSIBLE?!?! I'll tell you how. He's 6-2, 225 pounds, and he's just strong. He just drags guys with him across the goal line because they can't stop him! He's the all-time rushing touchdown leader in Duke history, as a BACKUP QUARTERBACK, Jaws! I mean, come on! No one can tackle Brandon Connette. And if ya know what's good for ya, you won't even try to around the goal line because he just has a real nose for the end zone! *end Gruden voice*
(Also, we won't talk about Gruden saying the Panthers would be thrilled to take their chances against Tom Brady in overtime during the Monday Night Football broadcast. We'll pretend that never happened. I nearly threw a shoe at the television.)
Both Anthony Boone and Connette have been unbelievably unselfish about the two-quarterback rotation, and both have probably grown and improved as a result of it. But it's not new for them. It was kind of a two-quarterback system last year at Wake when Sean Renfree went out with injury, although Connette wasn't used nearly as much (one pass attempt - an incompletion - and four rushing attempts for nine yards and, that's right, two touchdowns). But he was used, because David Cutcliffe understands how to use quarterbacks. And he's in a great rhythm (along with offensive coordinator Kurt Roper) when it comes to using these two.
THIS GUY
Nikita Whitlock. *Gruden voice* Ya know Jaws, a lot of people tell me I talk about this guy too much, this Nikita Whitlock guy. Who is this guy, they ask me? I've never heard of him. What's the big deal? "What's the big deal." Well, he's not a very big deal at all because he's not a big guy - just 250 pounds at NOSE TACKLE, Jaws! I mean, come on. But this guy, he's just unblockable! More like "No-can-a We-block", amirite?!?! Yeah, his Wake Forest team is struggling right now, but it's not his fault. He's still playing hard because that's all THIS GUY KNOWS HOW TO DO, JAWS. Coming out of Texas, he was the high school player of the year and no one wanted him! BECAUSE HE WAS TOO SHORT! Well people said Russell Wilson was too short, too. Neither of them are too short, Jaws. Because their hearts are too tall.*End Gruden voice*
Watching Whitlock has really been the only positive left to watching this Wake Forest team play, though the Deacons do have some talented pieces on defense. We only have a guaranteed two more games to watch Whitlock play, and I don't know about the rest of you, but I'm going to enjoy them. Even though last year against Duke, Whitlock - in his first game back after an ankle injury - didn't have much of an impact. He had just four tackles (two solo) and no quarterback hurries or sacks or anything. That's not a Whitlock type of game. In his last game in front of his home fans, you'd think he'll have more of an impact in this year's game.
STATS ARE FOR LOSERS
Duke leads the all-time series with Wake, 54-37-2. Wake leads it 12-10-1 at BB&T Field, and Wake had won 12 in a row before Duke ended that streak last season. ... All four of Duke's running backs - Jela Duncan, Shaq Powell, Josh Snead and Juwan Thompson - average over 5.0 yards per carry. ... It's been a little more than 19 years since Duke's last win as a nationally ranked team - November 5, 1994, to be exact. (As some Duke players will joke now when talking to reporters, "Everything is since 1994.") ... Speaking of ranked Duke teams, Wake has lost five straight to ranked Duke teams in the history of the series (and the Deacs' last meeting with a ranked Duke team was ... well, I don't even have to tell you when). ... Tanner Price is just four touchdowns away (rushing or passing) from passing Riley Skinner's Wake Forest record for touchdown responsibility (65).
NARRATIVES
Duke Win:
Let's do this, Blue Devils! A win away from Charlotte!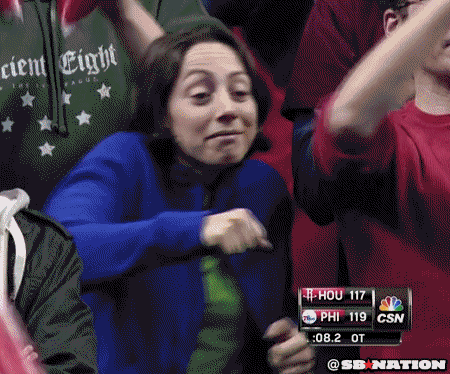 Duke Loss:
Sorry, Duke. I know you've made a lot of steps forward as a program, and as your head coach says, it's a process. But you're better than this, and you're going to get clowned for it. YOU HAD THE WORLD AT YOUR FINGERTIPS ... and instead ...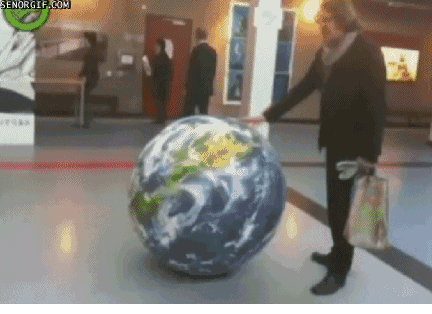 Wake Forest Win:
Sorry, Duke. But we're the original lovable underdog story. No one is allowed to take our place in the ACC fans' proverbial hearts.
Wake Forest Loss:
Hasn't this season been miserable enough, and now we can't even beat DUKE? AND DUKE IS THE NEW WAKE! NO ONE LIKES US ANYMORE!
PREDICTION
Duke, 31-23. This is a game that's going to feel close for far too long, probably, because that's what Duke-Wake has always been. But Duke is the better team, and that matters.
OLD DOMINION (8-3) AT NORTH CAROLINA (5-5, 4-3 ACC)
Time: 12:00 p.m.
TV: RSN 
KEY FOR OLD DOMINION
Run defense. Old Dominion has struggled defensively all year long, allowing 400 yards of offense or more in six of 11 games this year and 150 yards of rushing or more six times. Let this explode your brain for a minute - Old Dominion held an ECU offense, which ran like crazy on UNC, to 34 yards on 22 carries. Since then, the Monarchs have allowed 96 yards on the ground or more in every game. And FBS opponents have averaged nearly 200 yards against ODU, even with that ECU game. Maryland had 212 yards, Pitt had 266 and Idaho had 177. If UNC can run it at will, the Tar Heels are going to romp. UNC is 4-1 when it runs the ball 38 or more times and 1-4 when it attempts fewer rushes than that. And for the most part, UNC has had to attempt fewer rushes than that because it has had to come from behind. The one loss UNC had when attempting 38 or more rushes was at Virginia Tech, which was also Marquise Williams' first start/full game at quarterback. In UNC's first seven games, it had a total of 715 yards on 251 attempts. In the last three games, it has 502 yards on 114 attempts. Part of the difference is the younger backs - Khris Francis and T.J. Logan have 40 carries combined in the last three games while they had 54 in the first seven - and then Williams himself, who has 176 yards and three rushing touchdowns in the last three games.
KEY FOR NORTH CAROLINA
Pass defense. Remember when this was a huge issue for the Tar Heels? Well ... it might be again after the Pitt game, when the Panthers passed for 313 yards - the most UNC has allowed since the Miami game. Now, Pitt has two great wide receivers, so that's a factor, and the Tar Heels managed to offset some of those passing yards by sacking Tom Savage seven times. UNC has 15 sacks in its last four games (all wins over ACC opponents) after getting to the quarterback a total of 10 times in its first six games (and just six against BCS-league opponents). In the first three games of UNC's three-game win streak (before Pitt), quarterbacks totaled 439 yards passing in three games, completing 47-of-94 passes for one touchdown and four interceptions. But the defense is clearly improving - Carolina allowed 400 yards or more of offense in five of its first six games of the season (four of those five were losses). The Tar Heels have held four straight opponents to 388 yards or less.
That pass defense, though, will be tested by an Old Dominion offense that will be as close to ECU's as any the Tar Heels have seen since. And ECU ran 101 plays and totaled 603 yards in a 55-31 win earlier this season. (UNC didn't get a sack in that game and had one interception.) Old Dominion is averaging nearly 379 yards passing per game and 532.5 yards of offense, scoring 44.4 points per game. The Monarchs average 6.9 yards per play this year as well, and they have 36 passing touchdowns to just eight interceptions. It's not going to be easy to slow down that fast-paced offense that can be explosive at times, but UNC is going to have to slow it down enough to win.
HERE'S A GUY
Eric Ebron. I'm just going to go out on a limb and say that Old Dominion does not have anyone on its defense that can guard UNC's dynamic tight end. But since Ebron's three-game stretch of 27 catches for 406 yards (between Virginia Tech and N.C. State), he has just five catches for 94 yards in the two games since. Certainly not bad for a tight end especially, but Ebron has shown he's capable of more. And while he's likely not going to catch nine touchdowns in the next two games to get to his 12-touchdown goal this season, he can at least have a big final game or two in what will almost certainly be his last games in a UNC uniform. (He's a junior, but ... yeah.) And besides, we all only get two more games to watch him, and he's always been fun to watch. He's just not getting the ball quite as much now that Renner isn't in the lineup. Williams needs to do a better job of finding Ebron - he's a matchup nightmare for almost any opponent anyway, but he'll be a terror to a smaller ODU defense.
THIS GUY
Taylor Heinicke. Old Dominion's senior quarterback ... could be a problem for the Tar Heels. He's completed 71.6% of his passes this year for 3,892 yards (353.8 per game), adding 32 touchdowns to eight interceptions. Those numbers are ... insane. Oh, and he hasn't lost a fumble since Week 1 against East Carolina. In fact, if Old Dominion weren't transitioning from FCS to FBS, Heinicke would lead the nation in passing yards, rank fourth in average and tight for second in touchdown passes. Of course, his numbers are a little bit different against ODU's four FBS opponents compared to seven FCS opponents. Against FBS opponents, he's 127-of-193 (65.8%) for 1,349 yards (337.3 per game), but he has "just" nine touchdowns and five interceptions. Still pretty good numbers, but against FCS teams, he's 199-of-262 (76%) for 2,543 yards (363.2 per game) and ... wait for it ... 23 touchdowns to THREE interceptions! THREE! Wow. Another contrast in FBS vs. FCS numbers is Heinicke has been sacked 11 times in four FBS games compared to five times in the other seven games. But you know what? He's proven he can move the ball against just about anyone, and UNC's defense has certainly proven it can, um, allow passing yardage.
STATS ARE FOR LOSERS
This is the first meeting between UNC and Old Dominion. ... A win would give UNC five in a row, which would be its longest winning streak since 2001. ... Of North Carolina's 36 touchdowns this year, 28 have been scored by freshmen or sophomores, including the last 12 in a row. ... Ryan Switzer might have set a UNC record with two punt returns for a touchdown in one game last week, but his three total punt-return scores are still three off the ACC record, set by Maryland's Steve Suter in 2002. ... Old Dominion has been frisky this season, but the transitioning-to-FBS Monarchs didn't get their first victory against an FBS team until beating Idaho two weeks ago. ... Old Dominion's football program is still relatively new, but the Monarchs are 14-0 in the month of November so far.
NARRATIVES
North Carolina Win:
You're in a bowl!
North Carolina Loss: 
PREDICTION
North Carolina, 58-27. Yep. That's right. I've got the over. And then some. For entertainment purposes only.
CITADEL (5-6) AT NO. 7 CLEMSON (9-1)
Time: 12:00 p.m.
TV: ESPN3
KEY FOR CITADEL
Run that football! Because, hey, who knows? Citadel is 13-2 under head coach Kevin Higgins when rushing for 300 yards or more, and the Bulldogs like to run, run, run. This is the fourth year for the Citadel running the triple option, and it has finished in the top four nationally in rushing yards for three straight years. The Citadel is averaging 282.1 yards per game on the ground this year and have 34 rushing touchdowns. In the last four games, the Bulldogs are averaging 308.5 yards and 5.2 per rush. In the last two games, that goes up to 5.6 per rush and 336.0 yards per game. But Clemson has already been exposed to the triple option recently, after playing Georgia Tech last Thursday, so it might make things a little tougher on the Citadel. It's still always a tough offense to defend, and the Bulldogs could make things tricky for Clemson. For a quarter or two, maybe, anyway.
KEY FOR CLEMSON
Don't get anybody hurt. Not trying to be cheeky here, but let's face it. We all know the outcome of this game already. So, no, seriously. Don't. That's easier said than done, and obviously Clemson can't just play second-string guys, but with South Carolina looming next week and (the Tigers hope) a BCS bowl after that, it's not worth losing guys for the year just to run up the score in this game. It just isn't. I put this as a key to the game because last week, Tajh Boyd got banged up late in a blowout win over Georgia Tech, and it was a scary moment. Arguably, Boyd shouldn't play more than a handful of snaps against the Citadel, but hey, I'm not a head coach. And it is Senior Day. But Clemson needs to remember that moment when it comes to Boyd and all its important players, making sure no one is on the field too long and unnecessarily gets hurt. Florida State has managed to walk that tight rope quite nicely all season, and it's obviously not easy - when do you take someone out? It's hard to know. But again, with South Carolina coming next week, better safe than sorry. 
HERE'S A GUY
Ben Dupree. The Citadel's senior quarterback is 61 yards away from 1,000 on the season and is the leading rusher on his team this year, averaging 5.5 per rush and scoring 18 of his team's 34 rushing touchdowns. As is the case with most option quarterbacks, he doesn't pass much - he's attempted 74 passes in 11 games - but he's completed 40 for 578 yards (14.5 per completion), three touchdowns and one interception. If he gets to that 1,000-yard level, he'll be just the 14th player in Citadel history to do that. He's also the scoring leader in the SoCon and is the second player in school history to score three or more touchdowns in a game three times in one season. Point being, he's going to have the ball in his hands a lot and he's going to likely be the one scoring, if the Citadel does, against Clemson.
THIS GUY
Cole Stoudt. With all the blowout wins Clemson has had this season, Stoudt has seen plenty of snaps at quarterback, relatively speaking. He's seen time in seven games this year and has completed 44-of-55 passes for 353 yards, four touchdowns and no interceptions. That's not too shabby for a backup. And he has 13 rushing attempts for 58 yards and two more touchdowns. He's played in four straight games now, and he's had a pretty good stretch, completing 12-of-19 passes (against ACC opponents) for 113 yards and no touchdowns, but no interceptions either. And he's run the ball 11 times for 61 yards and two scores. One would think that with Boyd's scary collarbone injury a week ago, Stoudt will see plenty of time in this one. He saw his most action against South Carolina State when Boyd went out with an injury, and he completed 19-of-20 for 143 yards and three scores. Any action Stoudt can get is good for Clemson going forward. Especially if - God forbid - something did happen to Boyd before the season ends.
STATS ARE FOR LOSERS
Clemson leads the all-time series 30-5-1 and has lost 15 in a row. ... The Citadel is 0-16 all-time against ranked FBS opponents and has never beaten an ACC team while said team was in the ACC. ... The Citadel has won three straight after losing six of its first eight games. After Citadel's first three wins this season came by a combined 12 points, its last two wins have been by a combined 46 points. ... Clemson's streak of being ranked in the top 10 in 13 straight polls is the longest streak in Clemson history. ... A win would give Clemson a ten-win season, its third straight and the longest streak of 10-win seasons since 1987-90. ... An 11-win season is still on the horizon for the Tigers; if that happened, it would be first time in Clemson history that it has won 11 games in back-to-back seasons.
NARRATIVES
Clemson Win: 
Clemson Loss:
Shouldn't have played with your food, Clemson.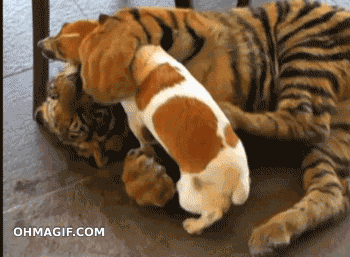 PREDICTION
Clemson, 62-10. I don't know. Name your score, really.
VIRGINIA (2-8, 0-6 ACC) AT MIAMI (7-3, 3-3 ACC)
Time: 12:00 p.m.
TV: ESPNU
KEY FOR VIRGINIA
Remember that thing where you guys got pressure on opposing quarterbacks and played pretty good defense? Do more of that! Miami is limited right now in what it can do offensively without Duke Johnson, but it gets wide receiver Phillip Dorsett back this week, which should help. Still, it's never a bad thing when an offense is forced to be one-dimensional, and while quarterback Stephen Morris and his playmakers have hurt opponents at times, it's not the same without Johnson. And while Miami's offensive line has been pretty good in pass protection, six of the 11 sacks it has allowed have come in the last three games. Virginia, on the other hand, started this season 2-4 (Not great but a heck of a lot better than what's happened since.) and had 17 sacks in the first six games and 49 tackles for loss. In the last four games - all losses - Virginia has five sacks and 25 tackles for loss.  And the Cavaliers went from allowing an average of 361.8 yards per game in the first six games - which included games against Oregon and Ball State, two high-powered offenses - to allowing 501 yards on average in the last four games, including a game against Clemson, but also Duke and North Carolina. Anyway, getting back to defense would be a good plan. Worked for Duke!
KEY FOR MIAMI
Run defense? Hello? Anyone? Bueller? Wow, Miami. Ray Lewis is shaking his head at you, ashamed of his alma mater. Especially your run defense. In the last three games, Miami has allowed 733 yards rushing on 143 carries (5.1 per carry). That wouldn't be bad in itself, especially since one of the teams was Florida State, but the other two were Virginia Tech and Duke. And Duke put up 358 yards rushing on the Hurricanes. But this isn't all that new. Miami has allowed over 100 yards rushing in all but one game this year, and that one game, the Hurricanes still allowed 99. It's still obviously an entirely separate problem if a team like Duke - which is a lot better, but doesn't have the caliber of athletes Miami does - puts up 358 yards, the most allowed by Miami this year, on the ground. And basically controls the line of scrimmage doing it. Virginia's had its share of issues this year, there's no question, but the Cavaliers have a group of big offensive linemen and a capable back in Kevin Parks. The Cavaliers have hit the 100-yard mark in all but two games this year, and have attempted 31 or more rushes in every game and 40 or more in five games. If Virginia can establish a ground game and doesn't have to put the game in QB David Watford's hands, Miami could be in big, big trouble. Big trouble.
HERE'S A GUY
David Watford. Virginia head coach Mike London continues to insist that Watford is his starting QB, but Watford's been ... well, he's been pretty bad the last few weeks (and three of the last four, really). But in the last two games, he's 30-of-65 for 259 yards, no touchdowns and three interceptions. On a positive note, those 65 attempts over that two-game span were just four more than he had to attempt in one game alone (61 against Georgia Tech, completing 43 for 376 yards). There was never any real threat for Watford to get benched; backup Greyson Lambert has seen some time in a few games this year but entering the last game against UNC, Lambert was 8-of-27 for 77 yards and one interception. But against UNC, Lambert was 8-of-13 for 75 yards and one score. So Watford might be becoming more and more aware of the threat of being benched. Maybe that's a good thing? Who knows?
THIS GUY
Herb Waters. Yes, Miami is getting Phillip Dorsett back this week, which helps in terms of the Hurricanes' wide receivers. But it was a good sign last week at Duke that Herb Waters - he of the name that sounds more like a resident at a Boca retirement community than a speedy wide receiver - had nine catches for 116 yards and two touchdowns. The rest of the season combined, Waters had 19 catches for 290 yards and three touchdowns. In the previous four games combined, he had just seven catches for 120 yards and one score. It's clear by now that Miami is going to have to outscore opponents, and so the more playmakers that emerge as consistent threats like Waters, the better for both the Hurricanes and Stephen Morris. 
STATS ARE FOR LOSERS
The all-time series is tied at 5-5 (THE RUBBER MATCH!) and after Miami won the first three meetings, Virginia is 5-2 since. And Virginia has won three straight. That's right. Over Miami. ... During this three-game winning streak in the series, Virginia has averaged 437.7 yards per game and 162 yards rushing. ... Miami freshman wide receiver Stacy Coley is one of five players nationally with a receiving touchdown, a kick return touchdown and a punt return touchdown this year. ... If Miami quarterback Stephen Morris has two more 300-yard games this year, he will be tied with the most career 300-yard games by a Miami quarterback in program history.
NARRATIVES
Virginia Win:
An ACC win! YOU DID IT, YOU GUYS!
Virginia Loss:
Oh well, at least there's only one game left in this dumpster fire of a season. Wait, it's against rival Virginia Tech, who we haven't beaten in over a decade?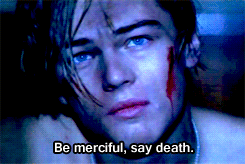 Miami Win: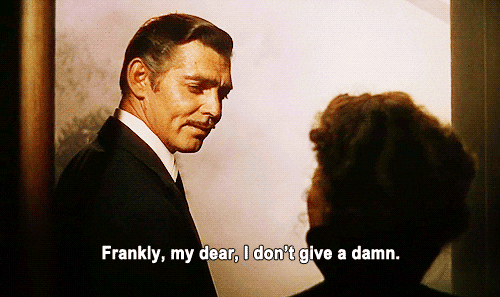 Miami Loss: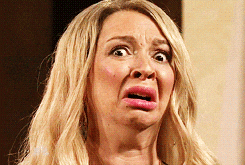 PREDICTION
Miami, 41-23. Miami's defense is awful, so Virginia will score some. But not enough.
PITTSBURGH (5-5, 2-4 ACC) AT SYRACUSE (5-5, 3-3 ACC)
Time: 12:30 p.m.
TV: ACC Network
KEY FOR PITTSBURGH
Um ... keep Tom Savage upright? When he's upright, he can throw a little bit. And he has some pretty good weapons in Tyler Boyd and Devin Street; that duo is the ACC's only tandem to rank in the top seven in the league in receptions per game and receiving yards per game. And he showed that against UNC, too - he was 23-of-38 for 313 yards and two touchdowns. But he was sacked seven times for a loss of 85 yards, and he also lost two fumbles. As Pitt's game notes correctly point out, Pitt's offensive line is extremely inexperienced. But Savage is the most-sacked QB in the country now (per Deadspin), and 24 of those 37 sacks have come in Pitt's losses. Syracuse's front presents a stiff challenge; the Orange have at least one sack in 13 straight games dating back to last season and is averaging 3.0 sacks per game this year (which is tied for 13th in FBS). The Pitt offense can work quite well if Savage is, you know, not on his back. But that's a big if at this point.
KEY FOR SYRACUSE
Win the battle of the derp. Or lose it, I guess. If the goal in the battle of the derp is to have the most derp. Syracuse has won the turnover battle in five games this season and is 4-1 in those games (the loss coming to Penn State). On the flip side, it has lost the turnover battle five times and is 1-4 in those games (the win coming at N.C. State). Overall, Syracuse is -8 in turnover margin in five losses and +7 in five wins. But that's not been the only part of Syracuse's derpiness. No, the Orange have had penalty problems this year, committing at least seven in nine of ten games this year and eight or more in six games, including overcoming 12 penalties in a win at Maryland. And the Orange have often out-derped in penalty yardage significantly; in five losses, it's an average of 34.6 more yards per game in penalties than their opponent. Even in wins, it's +32.0 (although that's skewed by Syracuse's 115 penalty yards at Maryland to 10 for the Terps). In Pitt's wins, its turnover margin is +4 while in losses, it's just -1. The difference has been five turnovers gained in losses compared to 11 in wins. So, yeah. Win the battle of the derp. Or lose it. You know what I mean. 
HERE'S A GUY
Aaron Donald. Good grief. Go ahead, man. You are just...wow, you are fun to watch. Listen, Pitt's senior defensive tackle Aaron Donald has been covered in this space before. But, holy wow. On UNC's first drive of the game, he had a quarterback pressure and a pass breakup as UNC went three and out. UNC moved the ball pretty well after that and seemingly found a way to slow Donald down. Not for long. With Pitt down 27-3 at half, Donald went to work in the second half. He had two of his three tackles for loss, his only sack, a forced fumble (which UNC recovered) and four quarterback hurries in the second half alone. Good....Lord. And that was against UNC QB Marquise Williams, who is far from immobile. Syracuse's Terrel Hunt is the same kind of quarterback, but no one can escape Aaron Donald. No one. Terrifying thought - now that Savage is the most-sacked quarterback in Division I, how many times would Donald sack Savage? But in all seriousness, Pitt - and all ACC fans, for that matter - should enjoy him while we have him. He's a good one.
THIS GUY
Terrel Hunt. After a particularly bad stretch for the young Syracuse quarterback - three games, 25-of-58 passing for 194 yards, no touchdowns and six interceptions and six sacks - Hunt has righted things somewhat recently, completing 43-of-72 passes for 359 yards and still no touchdowns, but just one interception. He's been sacked four times in that span, but three were last week at Florida State. And of the ten times he's been sacked, seven were by FSU and Clemson. In Syracuse's three ACC wins, Hunt has 28 rushes for 205 yards and two touchdowns. In losses, he's run the ball 26 times for 37 yards. His total of -14 yards on seven carries against FSU was his worst of the season so far. But, you know, it's FSU. And considering UNC QB Marquise Williams had success running on the Panthers, maybe Hunt can use his speed and quickness to his advantage too. It wouldn't hurt if he could throw a touchdown pass for the first time since the Tulane game (on September 21). It's not like anyone else on the team has thrown one, though - in fact, Syracuse has one touchdown pass since September 21 and it was on a trick play, thrown by a wide receiver. So, yeah. But really, Syracuse just needs Hunt to be accurate, smart and make some plays.
STATS ARE FOR LOSERS
Pitt leads the all-time series with Pitt, 34-31-3. Pittsburgh is Syracuse's second-most played rivalry (behind Penn State) and the two have played every year since 1955. That will continue in the ACC, as they are cross-Division rivals. ... Pitt has won seven of the last eight, but Syracuse won last year for the first time since 2004. ... Pitt is 6-10-1 all-time at the Carrier Dome, in spite of its overall lead in the series, but have still won four of the last six games at Syracuse. ... Syracuse is one of three FBS teams this season not to allow an 100-yard rusher (the others are Ohio State and Wisconsin). ... Both of these teams are playing with bowl eligibility on the line; if Syracuse wins, it would be its third bowl in four years. If Pitt wins, it would be its sixth consecutive bowl appearance.
NARRATIVES
I'm going to get this out of the way now. I honestly have no idea what to make of either of these teams. Like, none. So I'm going to use "shrug" GIFs for all of these narratives.
Pittsburgh Win: 
Pittsburgh Loss: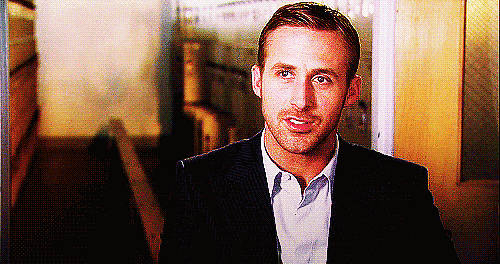 Syracuse Win:
Syracuse Loss: 
PREDICTION
Pittsburgh, 27-23. I base this solely on looking back at the series history and seeing that Pittsburgh had won all but one game between these two since 2004. Until last year. So, revenge game! Not really. But when I thought about which offense I trusted to score more points, I went with Pitt's. Barely.
EAST CAROLINA (8-2) AT N.C. STATE (3-7)
Time: 12:30 p.m.
TV: ACC Network
KEY FOR EAST CAROLINA
Defense, early and often. But probably more early. Because here's a stat for you: North Carolina's 465 yards in the Tar Heels' 55-31 blowout loss were the most allowed by ECU this year in a game. Yep. A lot of those yards were seemingly in garbage time, though. At least what became garbage time because ECU had such a big lead. It was too little, too late. The last thing East Carolina wants is to give N.C. State anything resembling an early shot of confidence in this game. Because if ECU goes up big early, the feeling of "here we go again" will creep in for State because how couldn't it, right? The crowd won't be into the game anymore, and the players will still try but they're going to feel defeated. It's inevitable. It's human nature. And so ECU needs to step on N.C. State's throat early, hit a big play or two, mount a long drive or two (as the Pirates are more than capable of doing) and then on the other side of the ball, don't let N.C. State get anything going offensively. N.C. State showed last week by hitting a few big plays that its offense is definitely still alive and kicking, and the Wolfpack has talent at the skill positions (except for - no offense, guys - quarterback, which is kind of important). Still, all it takes is a big play or two. And ECU's defense might have to adjust to facing a team that while it is struggling this year, is not as bad as, say, Southern Miss, FIU or UAB (three of ECU's last four opponents). And ECU still allowed 350 yards or more to Tulsa and UAB in the last two games. (Not that it mattered, but still. Bear with me, people.)
KEY FOR N.C. STATE
Okay, defense, time to step up. N.C. State's defense has been up and down all year, but when it's up, it's really one of the better defenses in the league. I mean that sincerely. There's definite talent on that side of the ball, a lot of it young, and the only time that defense has looked genuinely silly was last week against Boston College when it tried to tackle Andre Williams. Just look at what Duke's offense was able to do the week after it played N.C. State if you want proof that the Wolfpack's defense is good. And while N.C. State arguably played as well as it has all season defensively against Clemson, holding the Tigers to 26 points is no easy feat. I'm not calling this one of the top three defenses in the league or anything - all I'm saying is that when it's at its best, it's not bad at all and can help this team. It has helped them stay in games this year when the offense seemingly couldn't generate anything. ECU's offense, though, is a completely different animal. But in two losses this year, ECU has allowed 13 sacks and turned it over five times (compared to 12 sacks allowed in the other eight games and just eight turnovers). The defense is going to have to force some of those, and tackle well in space, for N.C. State to win.
HERE'S A GUY
Vintavious Cooper. ECU's senior running back evidently enjoys playing in-state opponents, or so his effort against North Carolina would suggest. In the three games prior to UNC, Cooper had 40 carries for 161 yards. In the UNC game alone, he had 35 carries for 186 yards. As UNC defensive coordinator Vic Koenning pointed out after the game, the Tar Heel defense made him look like Walter Payton. But hey, Cooper himself had plenty to do with that; he ran like a beast and was seemingly untackle-able. Although in the four games after the UNC game combined, Cooper had 56 total carries for 214 yards, and it took him four games to eclipse his yardage total he had against UNC. (He did score five rushing touchdowns, though, in that four-game span.) In the last two games, though, Cooper has had 32 carries for 193 yards, and Cooper has to be licking his chops after looking at N.C. State defenders bounce of BC tailback Andre Williams. Cooper is no Williams (few are), but his ability to run the ball helps keep defenses more honest against the Pirates' pass-heavy attack than they would have to be normally. If he can have a big game, ECU should win easily, in theory. 
THIS GUY
Jumichael Ramos. N.C. State's talented freshman wide receiver - one of a few for the Wolfpack - hasn't been much of a factor this season in general, but he's shown flashes. He has been wide open on more than one occasion, seemingly, for what looked like it was going to be a big play, only for N.C. State's quarterback not to hit him. But Pete Thomas/Garrett Leathem found him at Boston College, and he had five catches for 109 yards and his first collegiate touchdown. Ramos had 13 catches for 184 yards in his first eight games combined, and he's now averaging 16.3 yards per catch, behind only Quintin Payton (another receiver to keep an eye on this week) and backup tailback Matt Dayes. To beat a team like ECU, you have to get explosive plays. And Ramos is as capable of doing that as anyone on this roster; also, you'd have to think as the season gets closer and closer to ending, head coach Dave Doeren is going to want to get his freshmen in game situations to see how they react more and more. Ramos has played 224 snaps this year, and 107 have come in the last three games, including a season-high 47 at BC. It should pay dividends down the road, but in the meantime, if he can hit a big play or two Saturday, who knows?
STATS ARE FOR LOSERS
N.C. State leads the all-time series with ECU 16-11, but ECU has won six of the last 10 and the two have split the last six meetings, 3-3. ... Of the 27 previous meetings in the series, 21 were played at Carter-Finley Stadium. WHAT ARE YOU, SCARED, N.C. STATE?!?!?! (Not really, although ECU does lead it 2-1 in Greenville, including a 33-27 win over a Russell Wilson-led N.C. State team in 2010. No, seriously. That is a thing that happened. So, #AllRussellWilson...MostOfTheTime?) ... Ruffin McNeill is 1-5 against N.C. State as either a head coach or an assistant coach, including 1-2 in the last three with both losses coming while he was at Texas Tech. And N.C. State beat McNeill, Mike Leach, and Kliff Kingsbury and company the same year Texas Tech knocked off Texas. Oh hey, Kliff.
NARRATIVES
N.C. State Win:
I guess it really is your state after all!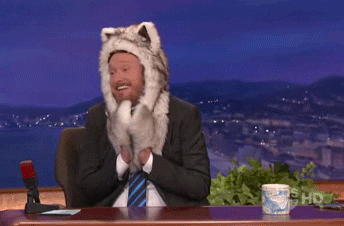 N.C. State Loss:
First, you have your team run through a tunnel accompanied by music and pyrotechnics. Just like East Carolina does. Okay, fine. The Pirates let that go. AND THEN YOU STOLE THEIR MIDFIELD LOGO! THAT AGGRESSION CAN NOT, WILL NOT AND SHALL NOT STAND AND THAT AND THAT ALONE IS THE REASON ECU WON THIS GAME! NEXT THING YOU KNOW, YOU'RE GOING TO DRESS YOUR MASCOT UP LIKE ECU'S!
PREDICTION
East Carolina, 38-21. This is just a hunch. I don't think ECU is going to cruise here the way many have predicted. Not that a 17-point win isn't a relative cruise, but I think you know what I mean. N.C. State hasn't quit this season, and this is a pride game for the Wolfpack. They're going to want to win it. Unfortunately, I don't think they're good enough to win it, but I do think they'll keep it respectable. Somewhat.
ALABAMA A&M (4-7) AT GEORGIA TECH (6-4)
Time: 1:30 p.m.
TV: ESPN3
KEY FOR ALABAMA A&M
Get some big pass plays. I mean, it's not out of the question that this could happen. Especially if Alabama A&M watches the Georgia Tech-Clemson tape. And Alabama A&M averages 14.3 yards per completion, which is 10th-most in all of FCS. Their quarterbacks aren't very accurate, but when they connect, look out. The Bulldogs are kind of like Georgia Tech in that regard, except for the whole dual-threat QB thing, which is a bit of an issue. But there are six receivers on the Alabama A&M roster with 10 or more catches, and of those, four average 14.6 yards per catch or more. So, you know? YOLO.
KEY FOR GEORGIA TECH
Better get back to your defensive ways! Obviously, this game was scheduled as a de facto bye week leading up to a rough, physical matchup against an SEC foe, which is somewhat of a new wrinkle for the three ACC schools that traditionally end their seasons with SEC rivals. This game is all about getting ready for Georgia. In theory, then, Georgia Tech should rest its starters. But maybe not on defense. Because Clemson put up a 50-burger on the Yellow Jackets last week. Obviously, Alabama A&M and Clemson are not really comparable, but as shown above, Alabama A&M can get big plays. Just like Clemson did last week. Just like Georgia will next week if Georgia Tech isn't careful. And so, let's try to do better on the defensive side of the ball this week, shall we?
HERE'S A GUY
Jaymason Lee. Four different quarterbacks have played this season for Alabama A&M. As the old saying goes, when you have four quarterbacks, you have -2 quarterbacks. I think that math is right. Anyway, Lee has played in seven games and has the highest efficiency rating of all the quarterbacks, so that's ... well, that's something. He has completed 85-of-185 passes for 1,351 yards (15.9 yards per completion!), 10 touchdowns and six interceptions. And two of Alabama A&M's four wins have come when Lee starts. Anyway, in his most recent start against Arkansas Pine-Bluff last week, he completed 16-of-29 passes for 349 yards, three touchdowns and one interception. That's nearly 22 yards per completion! That'll do. Clearly, when he throw the ball accurately towards the correct target, he's not bad.
THIS GUY
Justin Thomas. Why not, right? Georgia Tech's going to be up big in this game - one would hope, anyway - maybe it's time to see what the young QB can do for an extended stretch here. Yes, the competition isn't great, but he had a nice final drive for Clemson, completing 1-of-2 passes for 18 yards on that drive alone and rushing for 20 yards to set up a touchdown that made the score a slightly more respectable 55-31. He was only in on Georgia Tech's final two drives, and he finished 2-of-3 for 27 yards, bringing his season total to 8-of-15 for 95 yards, one touchdown and two interceptions. He's also rushed for 205 yards and two scores on 30 carries this year. In Georgia Tech's two blowout wins this year (Elon and Georgia Tech), Thomas had 15 carries for 148 yards and two scores, but he's thrown just one pass. Not the worst thing in the world to see what he can do throwing it a bit, even in a blowout.
STATS ARE FOR LOSERS
There are a lot of statistics in Georgia Tech's game notes about how often the Yellow Jackets have finished for at least a share of the Coastal Division title and how often its averagedDivision finish is higher than predicted. On behalf of the media, I'd like to suggest that if we could predict ties, we would do that. And that influences said average. Had I been able to predict a four-way tie (I wouldn't have included Duke in the preseason, admittedly, but still), I would have. But I was not given that option. Ties influence those average differences between where a team is picked and where it actually finishes. Just putting that out there. ... As best I can tell based on Alabama A&M's record all-time versus every opponent in its game notes, this is its first game not only against Georgia Tech, but also against any ACC school. ... Here's some fumble luck for you: Alabama A&M has fumbled the ball six fewer times (18) than Georgia Tech (24) - but it has lost one more fumble (11) than Georgia Tech (10). ... Alabama A&M is 121st out of 122 FCS teams in completion percentage (44.5%).
NARRATIVES
Georgia Tech Win: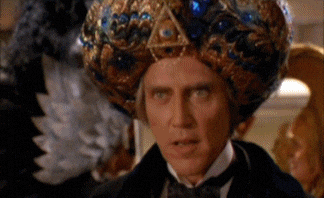 Georgia Tech Loss:
If we know one thing, it's that Georgia Tech under Paul Johnson can't beat a team with a Bulldog mascot. Also, how much time did Alabama A&M get to prepare?
Kidding! It would be: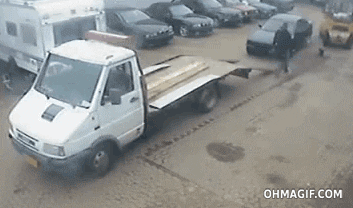 PREDICTION
Georgia Tech, 63-13. Name-your-score week in the ACC continues.
BOSTON COLLEGE (6-4, 3-3 ACC) AT MARYLAND (6-4, 2-4 ACC)
Time: 3:30 p.m.
TV: RSN
KEY FOR BOSTON COLLEGE
Make sure you pack your defense in your suitcase this time! Let's go transitive property here - if Maryland can score on the Virginia Tech defense, and your defense allowed 34 points to New Mexico State, then that means Maryland will put up approximately 55 points? Did I do transitive right? No, but seriously, I don't mind giving credit to the BC Dude-fense for slowing down N.C. State's offense. Forgetting, of course, that N.C. State is a bit of a self-check at the moment, but I digress. Maryland has moved the ball sporadically this year, dealing with injuries and general derpiness along the way, and if you let the Terps get moving, you're in big trouble. QB C.J. Brown looked as good as he has all season last week, and it's not like BC doesn't have talent, particularly up front, on defense. So, do better. Like you did last week. And then I won't have to yell at you again like I did last week. BUT SEE, IT WAS FOR YOUR BENEFIT!!!
KEY FOR MARYLAND
Gotta be run defense, right? Because I keep looking at the box score for the Virginia Tech game and I still have no real idea how the Terrapins won. Except for, of course, the final score. There's that. That, and getting seven (!!!!) sacks of Logan Thomas. But the other stat that would stand out more - if the Hokies hadn't been awful running the ball most of the season - would be holding Virginia Tech to 55 yards on 29 carries. But, again, that other thing about Virginia Tech being bad at running the football. One team that's not bad at running the football? Boston College. Well, Andre Williams is certainly good at running the football. But as a team, BC has nearly 1,000 yards over the last three games combined (936) and has averaged 4.7, 9.1 and 7.9 yards per carry during this three-game win streak. And the 4.7 was against the Virginia Tech defense, so that's pretty good.
HERE'S A GUY
Kasim Edebali. Listen, I can't pick Andre Williams every week. (Well, I guess I could, but still. Not much to update there. Still really good.) BC's senior defensive end, though, has been pretty good during this three-game winning streak. Of his 9.5 sacks this year, five have come in the last three games, as have 5.5 of his 13.5 tackles for loss this year. And he has two forced fumbles (out of three this year) and two pass breakups in that span. Boston College doesn't seem to track quarterback hurries reliably, since it seems unlikely Edebali would have none in the last three games, but either way, he's done some damage in the backfield. And that's good, particularly since Maryland QB C.J. Brown is mobile.
THIS GUY
C.J. Brown. Speaking of Brown ... he had a pretty good game last week. His head coach Randy Edsall's comments after the game seemed to suggest whatever mysterious injury Brown was dealing with in the middle of the season has healed up, and that this is what Brown is capable of when healthy. Well, evidently, he's just fine. He ran for 122 yards on 23 (!!!) carries against Virginia Tech's defense on Saturday, and while it wasn't his best day as a passer (12-of-26 for 135 yards, one touchdown and one pick), that rushing effort more than made up for it. At full health earlier this season, Brown was running through the competition with ease (even as we admit said competition was much less stiff). For him to do that against Virginia Tech's defense is impressive, but Maryland will need that again to knock off Boston College.
STATS ARE FOR LOSERS
Boston College leads the all-time series against Maryland, 7-3, and are 6-2 against the Terps since joining the ACC. And BC has won four of the last five. Who knew? ... With all this talk about Andre Williams, let's not forget Nate Freese, the kicker who is now the leading scorer in Boston College history with 299 points after last week's game. ... BC has lost just 10 turnovers all year, sixth-fewest in the country. ... Five different Terps had at least one of Maryland's seven sacks last week. ... Oh, and those seven sacks were a season-high, as were the Terps' 11 tackles for loss.
NARRATIVES
Boston College Win:
AN ACC ROAD WIN!!!!!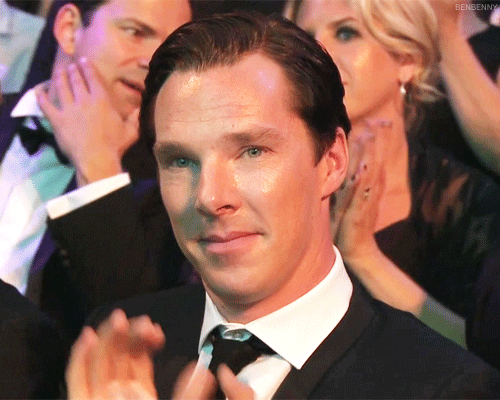 Boston College Loss:
Can anyone figure this team out?
Maryland Win:
With it looking more and more likely Maryland is going to have to pay that $50 million lawsuit - not to mention John Swofford holding a future ACC Tournament in Washington, D.C. after Maryland leaves - the Terps are going to wreck as much as they can on their way out the door. Just wait for basketball, Swofford.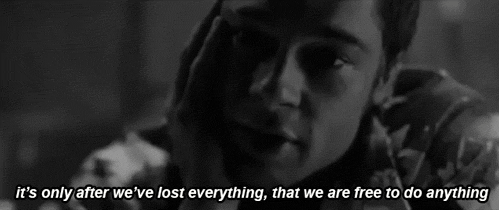 Maryland Loss:
Not being able to build off a big win? How #goacc of you.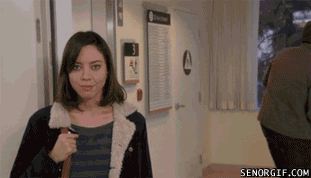 PREDICTION
Maryland, 27-17. Because I don't know. Because #goacc, I guess. Really, it's most because I'll believe Boston College can win a road game not against perhaps the worst team in D-I when I see it.
IDAHO (1-9) AT NO. 2 FLORIDA STATE (10-0)
Time: 3:30 p.m.
TV: ESPNU
KEY FOR IDAHO
Do we really have to do this? Um ... prayer? Hoping FSU's entire roster gets too distracted by a rousing sideline game of Hangman? Or perhaps, we could get back to Idaho's roots. That's right, Idaho is known as the Vandals. And while the Vandal nickname came from - what else? - a sportswriters' clever nickname for the basketball team, the actual Vandals (that the mascot is based on) were basically responsible for the downfall of Rome. The Vandals were let into the city after promising not to harm any of its inhabitants ... and after they were allowed in, they basically did just that. THEY DID WHATEVER THEY WANTED in their sack of Rome. Insert "Tallahassee" in place of "Rome" and ... there you have it! ANYTHING CAN HAPPEN when you're dealing with an empire full of hubris that is on the verge of crumbling!
(Okay, listen, I don't know, guys. Idaho is not good at football.)
KEY FOR FLORIDA STATE
Pick more complicated Hangman words. Listen, FSU, Idaho is a team that Syracuse could probably beat 42-0. Which means, by transitive, you could - in theory - beat Idaho 101-0. And so with the starters out of the game relatively early, you're going to have to keep your minds fresh and active. What better way to do that than with a game of Hangman? Except, of course, that it doesn't look like this word was very long. I mean, pick longer words, guys. Or - even better - play some 20 Questions, or even "I Spy". If I'm Jimbo Fisher, I think I might have all my guys play some Sudoku. It really keeps the mind fresh and active. Which is why so many old people play it. Including me. Or at least, if you don't want your guys playing sideline games anymore, give them a responsibility. Like, maybe holding up the play cards. Or, calling plays! YES! Let your guys call a play or two. It'll be like Madden.
HERE'S A GUY
Sean Maguire. Who is he, you might ask? Well, you shouldn't, because now that FSU backup Jacob Coker (the one that was supposedly challenging Jameis Winston in camp) is out for the year, Maguire is Jameis Winston's backup. Coker was injured on the second-to-last FSU drive at Wake Forest, and Maguire came in for the final series. And while it's understandable that Jimbo Fisher would want to get Maguire some reps, as someone covering the game, I have to admit I was aghast that he threw twice. RUN OUT THE CLOCK, FOR THE LOVE OF GOD!!! Sorry.  Anyway, you'd have to think that Maguire will get a LOT of burn in this game. Like, a lot. Because Florida is coming up next week, and why risk Winston any more than you have to? And Maguire played the entire second half against Syracuse, going 3-of-5 for 21 yards, one touchdown and one interception. But 17 of those yards came on one completion (a touchdown). And he threw that interception. We're nitpicking at this point FSU, I grant you. But hey, you never know - if Winston loses a helmet or something, this guy might have to go in for a play or two.
THIS GUY
Dezmon Epps. The junior juco transfer wide receiver from City College of San Francisco has been a bright spot for the struggling Vandals this year. He leads Idaho in all-purpose yardage with 117.0 per game, and he leads the team in receiving with 66 catches for 811 yards and four touchdowns. In his last three games, Epps has caught 20 passes for 318 yards and two touchdowns, including nine for 175 against Old Dominion last week and even managing five for 89 and a score in a blowout loss at Ole Miss. He also returns punts and kickoffs, averaging 20.3 yards on 11 kickoff returns and 8.3 yards on 15 punt returns.
STATS ARE FOR LOSERS
Florida State leads the nation in pass defense - a stat that is not likely to change for the Seminoles too much, considering their last two opponents - allowing just 143.5 passing yards per game. ... FSU now has the longest streak in the nation of not allowing a kickoff return for a touchdown - 123 games, dating back to 2004. ... The Seminoles are not only the only undefeated team to win every game by at least 14 points, but they are also the only team to score 40 or more points in every game so far. ... And one more thing - FSU ended its ACC season last week, and dating back to last season (a 14-game ACC win streak), the Seminoles have outscored league opponents 633-183 (44.2-13.1). Get. Out. ... Idaho may not be putting up great numbers this year on offense or defense, but punter/placekicker Austin Rehkow's 47.7 yards per punt average leads the nation. ... Idaho is one of 10 FBS schools to start no seniors on its offensive line. ... Idaho has been outgained by nearly 2,000 yards this year (3,633 to 5,315).
NARRATIVES
Florida State Win: 
Florida State Loss: 
PREDICTION
Florida State, 77-0. I almost went into the 80's with this one. This is a name-your-score contest. Or just a no-contest.
Week 12: 3-3 (3-3 ACC)
Overall: 71-23 (32-15 ACC)