Friday, November 15, 2013 1:12pm
Lauren Brownlow breaks down this weekend's upcoming ACC football action, with plenty of gifs sprinkled in along the way. 
N.C. State (3-6, 0-6 ACC) at boston college (5-4, 2-3)
Time: 12:30 p.m.
TV: ACC Network
KEY FOR N.C. STATE
The end zone area where, if you run into it on offense, you get awarded six points? Get the ball THERE! Okay, that was mean-spirited. But this red zone thing? It's a problem. A big one. First of all, just getting there has been an issue. N.C. State has a total of 14 trips to the red zone in the last five games during this losing streak and has scored three touchdowns. Three. In 14 trips. That's ... not good. Also, N.C. State has just three fourth-quarter trips to the red zone in the last five games, and one was against the Florida State backups. It was also the only fourth-quarter red-zone touchdown N.C. State has in the last five games. That's also a problem. Outside the red zone at Duke, N.C. State ran 71 plays for 409 yards. But once the Wolfpack crossed the 20, it was evidently made of hot lava, as they ran 10 plays for a total of three yards. They got two field goals and lost a fumble out of those three red-zone trips. In four of the last five games - the ones that weren't over after the first quarter - N.C. State has run 38 plays in the red zone for a total of 57 yards. That's 1.5 yards per play. That's ... not advisable. In some games, N.C. State hasn't been able to move the ball all that well when it's not in the red zone. But against Duke, State ran 10 plays for three yards (0.3 per play) and averaged 5.8 yards on every play NOT in the red zone. So....yeah.
KEY FOR BOSTON COLLEGE
Have a ... defense? No, but seriously. If a defense full of supposed Dudes goes up to New Mexico State and plays one of the worst teams in Division I football and allows 34 points, does it make a sound? It caused me to make a sound, and that sound was "Ew". EWWWWWW, Boston College. DID YOU LEAVE YOUR DEFENSE IN CHESTNUT HILL? HOW DOES NEW MEXICO STATE PUT UP MORE YARDS ON YOU - 548 - THAN FREAKING FLORIDA STATE (489)??!!?!?! HOW? Listen, y'all, you've proven to be very Dude-ish on more than one occasion this year. I BELIEVE IN YOU. But you can't ... you just can't have a performance like that again. N.C. State's offense is as derptastic as ACC offenses come, granted. But you can't go out there and basically be invisible. Against North Carolina, Virginia Tech and New Mexico State (ugh, UGH!) you've allowed a total of 95 points. UNC and Virginia Tech have shown improvement recently, but they're not unstoppable offenses by any stretch. If you don't show up, BC defense, you're going to get beaten. It's that simple. N.C. State is dying to get going offensively. You can't let that happen.
AND YOU SHOULD SIT IN THE CORNER IN TIMEOUT AND BE EMBARRASSED FOR THAT PERFORMANCE AT NEW MEXICO STATE.
(This rant hurt me more than it hurt you, BC defense.)
HERE'S A GUY
Shadrach Thornton. Hey, Shadrach lives! He has 20 or more rushing attempts in each of the last four games for N.C. State, and it certainly hasn't been his fault that the running game has struggled. In the last three games alone, Thornton has at least 90 yards in each and he has averaged 5.2 yards per carry in that span and 122.0 yards a game. He had 26 rushes for 103 yards at Duke for his second 100-yard game in the last three. N.C. State's other running backs (Tony Creecy and Matt Dayes) combined have 11 attempts for 35 yards in that same span, so ... yeah. And N.C. State's quarterbacks - mainly Brandon Mitchell - are taking what's left of the carries with 46 for 153 yards in the last three games combined (Pete Thomas has five attempts for zero yards). At Florida State, Thornton had a bad first three carries (that went for a total of five yards) but his final 20 went for 168, and he had seven for 41 in the first half alone after that, so it wasn't all in garbage time.
And the way Thornton's used has been puzzling at times. Against UNC, he had nine second-half carries for 29 yards. He had 13 for 61 in the first half. So that's not too crazy, and clearly his effectiveness dropped off. There were some drives where he was less than effective, and he got at least one carry on all but four offensive series against UNC (and none of those were longer than three plays), but still. Last week at Duke, though, Thornton's last carry of the game came with about 10 minutes to go in the fourth. Keep in mind, this was a close game until the final mintues. And Thornton had just two carries for eight yards in the fourth quarter after getting 24 carries for 95 yards in the first three. He also had at least one run on eight of N.C. State's first nine offensive series last week before getting a rushing attempt on just one of N.C. State's last nine series. What?
So I'd ride the Shadrach train this week, because it's running much more on schedule than the rest of the N.C. State offense at the moment.
THIS GUY
Andre Williams. Good thing the Eagles had that guy on the roster last weekend, or they'd be coming home with an extremely embarrassing loss. He's the leading rusher in the country, averaging over 163 yards a game on the ground, and he bailed the Eagles out last week with 295 (!!!!) yards on 30 carries. a BC single-game record. Just a stout 9.8 per rush, if you need him, and two touchdowns. And those two scores were huge: Williams had an 80-yard touchdown run with the game tied at 34 at the 4:53 mark (again, BC, gross) and another 47-yard touchdown run about a minute later to give the Eagles a comfortable margin of victory that does not indicate how badly BC's defense played. (Okay, I said I'd stop.) Either way, God bless you, Andre.
N.C. State has some talent defensively and a good defensive line, but the Wolfpack can be run on. Still, the Wolfpack run defense has stiffened up quite a bit the last few weeks, holding UNC and Duke each to about 4.0 yards a carry. Neither of those rushing offenses are all that great, and Williams will be a different animal, but the Eagles have struggled at times to run the ball consistently against bad run defenses. Yes, we're nitpicking here, but still. And the Eagles can't do as much with Williams if they're playing from behind, either. N.C. State is probably somewhere in between average and bad against the run. So BC needs to exploit that. Don't get cute. Let Williams do his thing.
STATS ARE FOR LOSERS
Boston College leads the annual Tom O'Brien Memorial Bowl against N.C. State 6-4 (5-3 since joining the ACC), but the teams have split the last four meetings. ... N.C. State has beaten BC in Chestnut Hill one time. That one time was in 1936. ... This game will mark just the second (and final) time N.C. State has left North Carolina for a game this year. ... In five of N.C. State's losses (Clemson, Wake, Syracuse, UNC and Duke), the Wolfpack have been down by an average of just six points going into the fourth quarter. In two of those games - Syracuse and Duke - N.C. State was able to either tie or take the lead in the fourth, only to fall short at the end.
NARRATIVES
N.C. State Win:
Your first ACC win! Congrats, Wolfpack!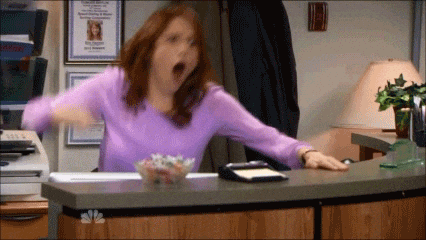 N.C. State Loss: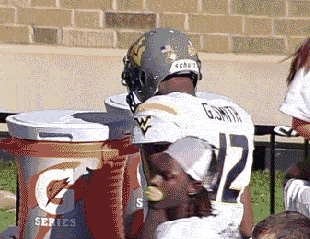 Boston College Win:
BOWL ELIGIBLE, BABY!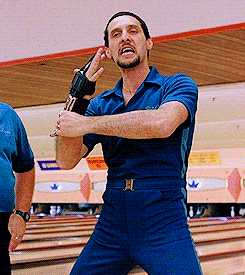 Boston College Loss: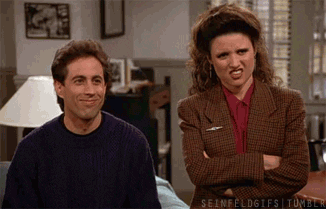 PREDICTION
Boston College, 27-10. The Eagles are tough to play at home, which is just about the only thing consistent about that team. N.C. State has been fighting in spite of this five-game losing streak, particularly the N.C. State defense, but it won't be enough if the Wolfpack can't, you know, put the ball in the end zone.
NORTH CAROLINA (4-5, 3-3 ACC) AT PITTSBURGH (5-4, 2-3)
Time: 12:30 p.m.
TV: ACC Network
KEY FOR NORTH CAROLINA
Don't turn it over. Analysis, I know. But in Pitt's three wins over BCS-conference teams this year, the Panthers' defense has six interceptions and one fumble recovery. In the other six games, Pitt's opponents have thrown just two interceptions and lost five fumbles. So seven turnovers gained in six games compared to seven in three. In the win over Duke, Pitt had four interceptions and that certainly didn't make things any easier on Duke as it was trying to come back. UNC, on the other hand, has nine turnovers in five losses compared to four in four wins. And during this three-game winning streak, UNC has turned it over just twice. Even as UNC was improving like, say, against Miami, it threw two interceptions and both were costly in a close loss. UNC didn't turn it over against BC, threw one pick at N.C. State (leading to 7 points) and had one interception against Virginia. The Tar Heels are probably going to take a little while to get going on the road against a Pitt defense that is up and down, but is now playing with a lot of confidence after forcing three turnovers against Notre Dame. UNC can't give a usually-mediocre Pitt offense any easier of a time by turning it over.
KEY FOR PITTSBURGH
Don't be afraid to run the ball. As I harken back in my mind through the more bizarre moments in this ACC season so far, is there any game more weird than Pitt beating Duke 58-55? I can't think of one. And while most of the attention was given to Pitt's explosive passing game, the running game was perhaps more impressive, particularly early. Pitt's line pushed around Duke's defensive front and the Panthers ran the ball at will; their final tally of 174 yards was somewhat misleading as there were a number of negative attempts on team rushes (bad snaps) and sacks in the fourth quarter. Those still count, obviously, but Pitt's backs - James Conner and Isaac Bennett primarily - combined for 211 yards on 39 attempts (5.4 per rush). Conner's 26 carries and 173 yards haven't been matched since - he has a total of 41 carries for 94 yards in the five games since (he missed one with injury) - but Bennett has had some nice games since and led Pitt with 57 yards rushing on 17 carries against Notre Dame. UNC can. Be. Run. On. Don't abandon it too early, Pitt, and put Tom Savage in danger of being sacked 11 times OR pf throwing picks.
HERE'S A GUY
Kareem Martin. UNC's senior defensive end had a rough beginning to the season, but he's been beastly since. He had 3.5 tackles for loss in the first five games this season and has nine in the last four; he also has 24 of his 58 tackles this season in the last four games. Oh, and he has five of his 5.5 sacks, both of his pass breakups, his only forced fumble and four of his eight quarterback hurries in the last four games as well. Not too shabby. He's UNC's best defensive lineman by a significant margin, and many thought he would be ready to take a huge leap this year. It didn't happen when the season started, but it's started to happen now. And Martin should be licking his chops when he looks at the Pitt offensive line, which has allowed 30 sacks this season. But it is a line that's improving, allowing just one sack last week (it helped that Notre Dame's star defensive end was ejected for targeting  in the first quarter, but still). Pitt's five ACC opponents have 25 sacks so far this year, and that's after Florida State and Duke combined for five in the first two games. So Pitt's last three ACC opponents have 20 sacks. Yeesh. Martin is clearly dialed in, and he needs to stay that way because he can change a game like this one.
THIS GUY
Aaron Donald. Pitt's star defensive tackle had at least one tackle for loss in every game this year until last week against Notre Dame. What a slacker. Kidding, of course. This guy is fun to watch, if you like awesomeness. And I do. He's been almost literally a one-man wrecking crew, accounting for over a third of Pitt's tackles for loss by himself this year (19.5 of 57) and over half of Pitt's sacks (nine of 16). Oh, and he has nearly half of Pitt's forced fumbles (three of seven) and nine of its 31 quarterback hurries. He's a beast, no other way of putting it. But in the last three games, some of that production has dropped off a tad - he has seven tackles for loss (six against Georgia Tech) and his teammates have five, while Donald has two forced fumbles (his teammates also have two) and one sack (his teammates have one). If UNC can contain Donald - relatively speaking - it should be able to move the ball. But he's good enough to beat them on his own.
STATS ARE FOR LOSERS
UNC leads the all-time series with Pitt, 4-3, but the last meeting was a 19-17 Pitt win in the Meineke Car Care Bowl. Otherwise known as the game Greg Little punted the ball into the stands to celebrate a touchdown. ... Both of Pitt's regular-season wins in the series have been at home. ... Over the last 16 quarters of football, UNC has allowed just six offensive touchdowns and one passing touchdown. ... Interesting fumble luck for UNC...the Tar Heels have committed 11 fumbles and lost just three (tied for sixth-fewest in the country lost) but they've recovered just two out of 11 opponent fumbles (tied for fewest). ... UNC WR Quinshad Davis has 98 catches through his first two seasons so far; the only other UNC wide receivers with more through their first two seasons were Hakeem Nicks (113) and Jarworski Pollock (102). ... Speaking of wideouts, if Pitt freshman Tyler Boyd has 17 more catches in Pitt's final three games, he'll pass Larry Fitzgerald for the most by a Pitt freshman in history (Fitzgerald had 69). ... Pitt's second-half comeback in the win over Notre Dame was its first second-half comeback since 2009. Against UNC. In the Meineke Car Care Bowl. FULL CIRCLE, YOU GUYS!
NARRATIVES
North Carolina Win:
Four in a row, baby! CAN'T TELL THE TAR HEELS NOTHIN'!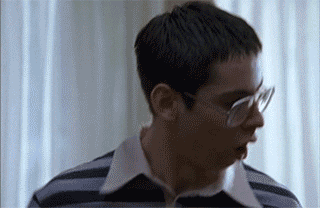 North Carolina Loss:
This win streak sure is fun and this team is rolling and ... oops Pitt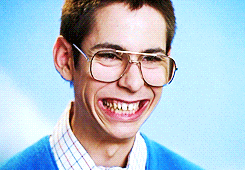 Pittsburgh Win:
PITT IS IN A BOWL! Now here's a Panther eating some delicious soup out of a bowl:
Pittsburgh Loss:
Beat Notre Dame one week ... lose to UNC the next, at home?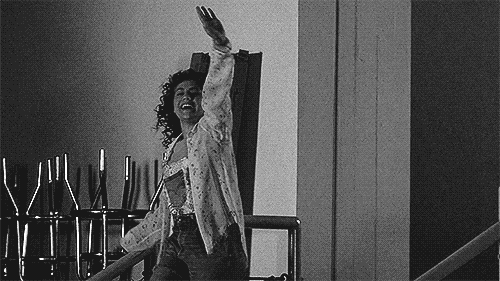 PREDICTION
Pittsburgh, 23-20. I've had this game marked down as a loss for the Tar Heels since the year began. And I didn't think UNC would be 4-5 at this point in the year. I'm a little less sure about it, but this is a tough place to play and Pittsburgh will be the best team the Tar Heels have faced during this winning streak.
MARYLAND (5-4, 1-4 ACC) AT VIRGINIA TECH (7-3, 4-2)
Time: 12:30 p.m.
TV: ACC Network
KEY FOR MARYLAND
Turnovers, turnovers, turnovers. Sigh, Maryland ... the Terps have six interceptions and eight lost fumbles - 14 total turnovers - in the last four games alone. Maryland had eight total lost turnovers in its first five games. Obviously, injuries are playing somewhat of a role in this, but it's not all of it. Is quarterback C.J. Brown 100% healthy? Who's to say? But he's thrown four picks in the last two games that he's played in (two of the last three games; he missed Clemson). Caleb Rowe is seemingly healthy though, and he had five interceptions in the last three games he saw action in. (He didn't play against Syracuse.) Maryland's defense did as well as could be expected after the turnovers, holding Syracuse to six points off four turnovers last week and giving up 63 total points on 23 turnovers all season. And in the last four games alone, Maryland's defense has allowed just 36 points off those 14 turnovers. Virginia Tech's defense, surprisingly, has forced just 15 turnovers this season. That's one more than Maryland has committed in the last four games, if you're scoring at home. Virginia Tech is not a team that you want to be derping it up against, particularly since Maryland has had a hard enough time scoring as it is.
KEY FOR VIRGINIA TECH
Keep that positive offensive momentum going because why not, right? WHOA THERE, Hokies, 549 yards of total offense, your most in any game this season, at Miami last week? I SEE YOU! I SEE YOU BREAKING THE SCOREBOARD WITH THOSE 42 POINTS, TOO! Seriously, though, Virginia Tech's last two passing game totals of 391 and 366 yards were season-highs, and it has averaged 497.5 yards the last two games. THERE YOU GO! Also, six touchdowns in one game last week? GO CRAZY! So, yeah, more of that. Maryland's defense, though, has been hanging tough, giving up a touchdown just 19 times in 33 red-zone trips by opponents; that 57.6% touchdown rate leads the league. And Maryland's defense certainly hasn't given up, holding Wake and Syracuse to a combined 689 yards, even in double-digit defeats. But three of Maryland's last four opponents have rushed for 236 yards or more, and that's an area where Virginia Tech has struggled all season. The Hokies' 183 yards against Miami last week on the ground were its most against an FBS opponent this season, though. And one other thing - better to put it in the end zone than settle for a field goal. Since, you know, starting kicker Cody Journell has been kicked off the team.
HERE'S A GUY
Brandon Ross. When he's been healthy, he's been the Terps' best back by far, and his 15 carries last week against Syracuse were his most since Maryland's fourth game against West Virginia. Ah, remember that win? Feels like ages ago, doesn't it? Well, he leads Maryland in rushing this season with 512 yards (4.8 per rush) and four touchdowns, and having him back healthy enough to get 15 carries last week is very good news for the Maryland offense. Ross can be good as a receiving back as well, catching three passes for 81 yards at Virginia, and Maryland needs as much of that as it can get. Especially since C.J. Brown has gained a net of one yard on his last 40 rushing attempts after starting the season with two 100-yard games in the first four. Virginia Tech has allowed an opponent to rush for 100 yards just once in the last five games (Boston College), and held Miami to 28 yards on 24 carries. Obviously, Miami didn't have Duke Johnson, but Dallas Crawford is a capable back. It will be tough sledding for Ross and company against that Hokie front, but Maryland has to be able to generate some sort of a ground game to have any chance in this game. 
THIS GUY
Joshua Stanford. Who, you might say? Well, you shouldn't say that if you watched Virginia Tech's win over Miami. Or even the loss to Boston College. Stanford has 13 catches for 278 yards and one touchdown over the last two games, accounting for over a third of Logan Thomas' 757 passing yards over the last two games. That ... is pretty darned good. And Stanford had just 14 catches for 177 yards in the seven games prior to that combined. Head coach Frank Beamer said the sophomore receiver just needed to get some confidence. Well, consider that confidence ACQUIRED. Stanford's also leading all Hokie receivers in yards per catch, at 16.9 per grab. The Virginia Tech offense has been pedestrian most of the season, and it was in desperate need of a playmaker. Well, playmaker found. At least, for now. Until he disappears like Demetri Knowles, who has just three more catches than Stanford all season in spite of being Thomas' assumed go-to guy entering this year.
STATS ARE FOR LOSERS
This is Maryland and Virginia Tech's first meeting since 2009, and the all-time series is tied, 15-15. DO IT FOR THE ACC, HOKIES! Virginia Tech, though, has won the last five meetings. ... Maryland hasn't won in Blacksburg since 1949 and hasn't beaten Virginia Tech period since 1990. ... Maryland, in spite of its issues, is still averaging just 4.44 penalties per game, 17th-fewest in the country and second-fewest in the ACC. ... Virginia Tech RB Trey Edmunds had four rushing touchdowns at Miami, accounting for nearly half of his season total (nine). He also had 74 yards on 14 attempts after managing 67 yards in the previous three games combined, on 27 carries. ... Speaking of Virginia Tech backs, J.C. Coleman had 68 yards against Miami after totaling 86 in his previous four games. ... Logan Thomas is averaging 12.8 rushing attempts in ACC wins this year compared to 22 in ACC losses.
NARRATIVES
Maryland Win:
Do what you want to Maryland, Swofford. They're going to sabotage your league on their way out the door, even if they die trying.
Maryland Loss: 
Virginia Tech Win:
WASSUP, COASTAL DIVISION?!?!?
Virginia Tech Loss:
...............?????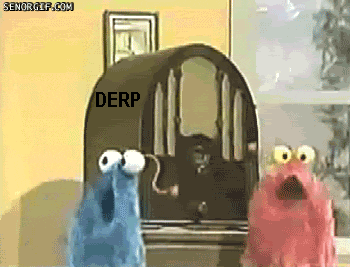 PREDICTION
Virginia Tech, 14-3. We all know Virginia Tech isn't making a field goal without Cody Journell ... but even he wasn't making many. Still. If you like scoring, don't look too closely at this game lest your eyeballs sear out of your skull. Just a hunch on my part, but still.
NO. 24 MIAMI (7-2, 3-2 ACC) AT DUKE (7-2, 3-2)
Time: 3:30 p.m.
TV: ESPNU
KEY FOR MIAMI
Sustaining drives. Miami's defense is struggling lately, and it's kind of a self-perpetuating vicious cycle with the offense being unable to sustain long drives. Time of possession has never really been Miami's forte on offense, but the Canes got enough big plays that it didn't matter. Miami has had the ball more than 30 minutes against just one FBS opponent this year. But the Hurricanes won the time of possession battle in the fourth quarter (or were less than a minute behind) in five of its first seven games, which either gave the team a chance to win (the Canes had the ball for 8:53 in the fourth against UNC or 9:30 against Wake) or protected a lead (7:02 against Georgia Tech). But in the last two games, Miami has had the ball for a TOTAL - COMBINED - of 7:14. The Canes' 2:26 fourth-quarter time of possession against Virginia Tech last week is....yeah. First quarter has been a problem too - in the last three games combined, Miami's first-quarter time of possession is 11:22. Against Wake, it was NINETY-EIGHT SECONDS!
Third downs have been a problem - Miami is 7-of-23 on third down in the last two games (30.4%) compared to 35-of-85 (over 41%) in the first seven games. Miami has also gone from averaging 66 plays through the first seven games to just 55 in the last two. You can't score if you don't have the ball, sooooo....but listen, the defense isn't really helping, either. In the last three games, opponents have converted 27-of-45 third downs (60%). In the first six games, Miami's opponents converted just 28-of-92 third downs (30.4%). So, that's definitely a significant jump. That's not helping. Miami isn't forcing many turnovers lately (see below), so the defense has to get itself off the field somehow.
KEY FOR DUKE
No, but seriously, with the turnovers, stop. Duke has eight turnovers in its last two games, and has somehow managed to win both. If that doesn't show you how far Duke football has come under David Cutcliffe, then I don't know what to tell you. That aside, eight turnovers in two games is a problem. A big one. Duke's defense has stood up in spite of the derp, allowing just three total points off of those turnovers (a field goal by N.C. State). To be fair, Virginia Tech missed two field goal attempts, but still. That's pretty remarkable. But it's going to even out. It has to. And it has to stop. Duke has been fortunate in that it faced two offenses that were especially bad---when the Blue Devils faced them, at least. Miami has had its share of struggles, but its body of work would suggest that it will get things together, particularly in the passing game. And Miami could desperately use an opponent turnover or two as well. The Hurricanes have recovered/forced/whatever just three turnovers in the last three games. Miami's opponents had committed 18 turnovers in the first six games. Last year against Miami, Duke lost a shootout, and part of the reason it stayed in the game was it had no turnovers. That's probably a good plan this week.
HERE'S A GUY
Dallas Crawford. Miami's going to need more from him to win this game. And any future games, really. Crawford saved the Hurricanes' bacon at North Carolina earlier this year, spelling an injured Duke Johnson (not yet out for the year, but still) with 33 carries for 137 yards and two touchdowns. In the three games since - two as a backup, and one as the starter - Crawford has 132 yards on 25 total touches, including six catches for 57 yards and 19 carries for 75 yards. He had ten carries for 37 yards against Virginia Tech to lead the Hurricanes in rushing. Miami finished with 28 net yards rushing, so, yeah. But to be fair to the Hurricanes and Crawford, this was the first full game without Johnson and against one of the best defenses in the country. If Gus Edwards, Miami's only other real option at running back, isn't effective early against Duke (he had seven carries for 13 yards against Virginia Tech), Crawford will get more than ten carries. But he has to be better, too. He's shown he's capable - through a combination of play-calling and his own work on the ground, he needs to prove he can carry the load on Saturday. 
THIS GUY
Jamison Crowder. Considering all the extra defensive attention he's been getting this year, that makes the numbers Jamison Crowder is putting up seem that much more remarkable. He has 67 catches for 903 yards and three touchdowns, averaging over 100 yards per game. The next-closest Blue Devil receiver is Brandon Braxton with 27 catches for 245 yards. So he's nearly 40 catches and 700 yards better than anyone else on the team. And he's been special recently, too. Of Duke's 49 completions in the last three games, 20 have been to Crowder for 285 of Duke's 597 yards passing. He also has one of Duke's three passing touchdowns in that span. And in the last two games, it's been even more dramatic - Crowder has 11 catches on 27 Duke completions for 172 of Duke's 305 passing yards. The other primary wideouts for Duke have 11 catches for 78 yards in that span. Against Virginia Tech, Duke has seven completed passes and four were to Crowder. That over-reliance on Crowder has been part of the reason Duke is struggling offensively, and a lack of a consistent second receiving threat is part of what's holding this offense back. Last year against Miami, Crowder - the complementary option to Conner Vernon - had eight catches for 203 yards and two scores. Vernon, though, had 11 catches for 109. There is no other guy to take heat off Crowder this year - it hasn't mattered a lot to this point, and Miami's defense certainly isn't great, but it could be a factor.
STATS ARE FOR LOSERS
Miami leads the all-time series 9-1 and is 5-0 in Durham all-time. Duke hasn't beaten Miami since 1970. ... In spite of his recent derpiness, Duke quarterback Anthony Boone is still 7-0 as a starter. And he's the first quarterback in Duke history to win his first seven starts. ... Duke is allowing an average of 3.78 points in the fourth quarter per game this year (34 total through nine games). ... With one more sack this season, Miami will double last season's sack total of 13 (it has 25 right now). Already, more than double the number of players who had a sack last year have notched one this year (seven last year, 16 this year). ... If Miami punter Pat O'Donnell averaged 3.6 punts per game, he would be second in the country in yards per punt at 47.9. Alas, the Hurricanes don't put a lot. But if the recent offensive struggles keep up, he'll make that list.
NARRATIVES
Miami Win: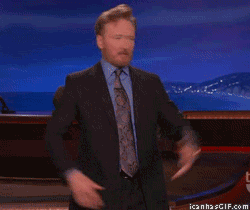 Miami Loss:
Wait what happened the season was going so well and we turn around for two seconds and OH GOD IT'S ON FIRE OH GOD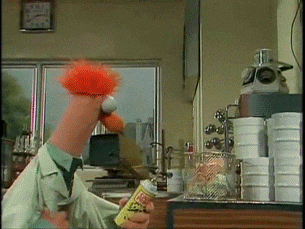 Duke Win:
Wallace Wade Stadium...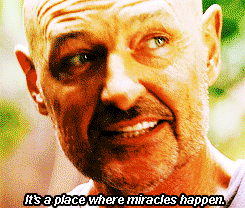 Duke Loss:
Unless....
PREDICTION
Miami, 31-26. Remember that thing where Miami wasn't playing well, but won games against UNC and Wake anyway, then got up for the FSU game and still lost, and then played badly against Virginia Tech and lost? Yeah, something is telling me that's in store for Duke. I hope I'm wrong. As an unabashed Duke homer. Typically, though, every time we think the Blue Devils have a chance to beat a good team with a lot of athletes/talent/bulk/whatever (and Miami has all of that in spades), they just don't have quite enough. (See: Pittsburgh.) I want to be wrong. I just don't think I will be.
SYRACUSE (5-4, 3-2 ACC) AT NO. 2 FLORIDA STATE (9-0, 7-0)
Time: 3:30 p.m.
TV: ABC/ESPN2
KEY FOR SYRACUSE
Well ... um ... hmm ... try getting Florida State to third down? In Syracuse's ACC wins, opponents have run nearly 25% of their plays on third down compared to 13.4% in Syracuse's two losses. The craziest thing about Syracuse's schedule so far, though, is that it has played seemingly either the best offenses in the league (Clemson, Georgia Tech and now FSU) or the worst (N.C. State, Maryland and Wake Forest, sans Michael Campanaro). FSU's 296 yards of offense last week at Wake Forest were its fewest this season by nearly 200 yards. Now, the game was somewhat affected by the defense continuously giving the FSU offense a short field, and by the FSU first-string offense coming out of the game relatively early. But FSU still ran over 20% of its plays against Wake on third down, which is over its season average (about 16%, but it was 15% coming into the game). And FSU only converted five of them. That's about the only bright spot Wake could take away from that game. But FSU's offense did look a bit off. And they still scored 59 points. That team, man. Ridiculous. Syracuse has been good against third downs this year defensively, allowing just 30%. Of course, they could hold FSU to 30% and still lose by 50.
KEY FOR FLORIDA STATE
Get the offense clicking again. Again, as stated previously, FSU's offense wasn't clicking last week...and the Seminoles still won 59-3. Florida State had to punt six times in the Wake Forest game, a season-high in single-game punts and just one fewer punt than FSU had in its previous three games combined. Good...Lord that's ridiculous. At this point in the season, though, FSU has mostly the human polls to worry about. It's not likely Ohio State will pass the Seminoles in the computers if they keep winning. And so FSU has to be able to impress the voters. And impressing the voters means winning by enough so that an average voter can glance at the box score and say "Yep, another FSU win" and move on. But if the FSU offense doesn't get back to its crisp, insane yard-eating ways, it could come back to bite the 'Noles as the season winds down. Could, of course. I mean, seriously. They've punted 27 times all year. Who are we really kidding here? But hey, I had to pick something. And Syracuse's defense is playing well.
HERE'S A GUY
Durell Eskridge. Syracuse's sophomore safety has been playing very well recently, getting two of his three interceptions this season in the last four games and has 30 tackles in that span. He's obviously talented, even if he's still learning on the job a bit. But he's also a Miami, Florida native and has a lifelong relationship with Florida State's Devonta Freeman. They grew up together in the infamous Miami "Pork 'n Beans" projects, teammates who became close as brothers, at times even living together. Eskridge will have plenty of friends and family at the game, and it's got to be a very personal experience for him to play against one of his best friends. Sometimes, that can work against a player. But we've also seen it work in their favor at times, too. It all depends on how Eskridge channels the emotion. And it might not matter anyway, since FSU's wideouts have been too much for pretty much every secondary the Seminoles have faced this year. But it'll be interesting to watch Eskridge, who's really coming along.
THIS GUY
Jameis Winston. Even if it weren't for the recent (potential) legal issues surrounding FSU's redshirt freshman Heisman-contending quarterback, I would have picked him as someone to watch. And that's because of the comments his head coach, Jimbo Fisher, made about him after the Wake Forest game. He also said that there have been Jameis Winston's before him, and there will be Jameis Winston's after him. The game isn't bigger than Winston. Fisher said he thought Winston got greedy a few times, trying to find tight end Giorgio Newberry (who didn't have a catch yet this year) on a pass that was intercepted instead of running for the necessary two yards. If it seems like nitpicking, Winston's 159 yards passing were his fewest since Week 3 against Bethune-Cookman, as was his 60.7% completion percentage. And he has three touchdowns to three interceptions the last two games (23 touchdowns and four interceptions in the first seven). He is still a freshman, after all, and at some point it might all start to become a bit too much for him. If he struggles again - relatively speaking, anyway - maybe it will be some of the outside pressures getting to him a bit. Worth watching, certainly. But it hasn't yet, so why should it start now?
STATS ARE FOR LOSERS
Florida State leads the all-time series, 5-1. ... FSU lost the first meeting in 1966 (pre-Bobby Bowden, of course) at Syracuse. It has won five straight since, including meetings in 2004 and 2005, by an average of 23.8 points. ... With just one two more wins this season, Syracuse would secure back-to-back winning seasons for the first time since 2000-01. ... After allowing Georgia Tech to put up 482 yards of total offense in a 56-0 loss, the Syracuse defense has held its last two ACC opponents to combined 490 yards and three points. ... Florida State has punted 27 times all season. Its opponents have kicked off 28 times all season. ... FSU had six interceptions against Wake Forest last week, which tied both an ACC and an FSU record for interceptions in a game.
NARRATIVES
Syracuse Win: 
Syracuse Loss:
Way to take one for the team, Orange! Team ACC, that is. But at least the game is over, right? It wasn't so bad, eh? IT ONLY GETS EASIER FROM HERE! Aren't you happy you got it over with?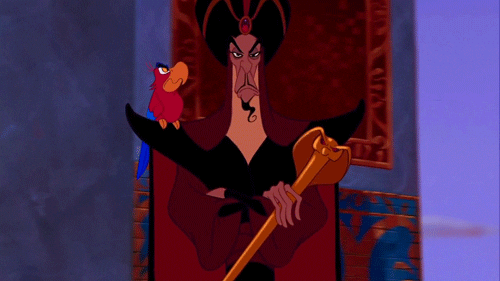 Florida State Win:
There you go, Florida State. Two more wins. Two. More. Wins. Then Pasadena. Keep on keepin' on.
Florida State Loss: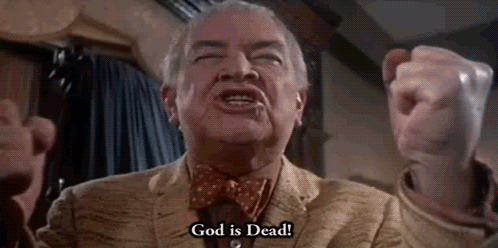 Also, this. Because this is all they have left.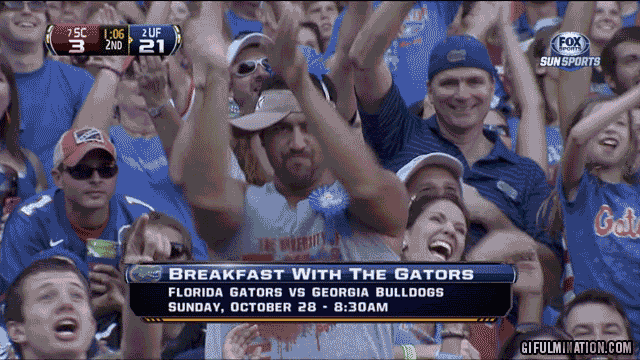 PREDICTION
Florida State, 41-6. Yes, there are distractions surrounding this team right now. And those distractions could potentially be problematic. It feels gross to call a sexual assault investigation surrounding a star quarterback a "distraction", but right now, there aren't enough facts available for us to really judge what's going on there anyway.
Florida State is way, way, way too good for this to be close.
Week 11: 5-2 (4-1 ACC)
Overall: 69-20 (29-12 ACC)