Friday, January 24, 2014 10:12am
SATURDAY
FLORIDA STATE (13-5, 4-2 ACC) AT NO. 18 DUKE (15-4, 4-2 ACC)
Time: 12:00 p.m.
TV: ESPN/WatchESPN
THE SKINNY
Florida State's been playing very well this season. Better than expected, even. And after a rough few weeks, Duke seems to have things clicking again. And so with the way both of these teams look right now, there's one huge storyline looming over this game. AND THAT'S CAN FLORIDA STATE STOP TURNING OVER THE FREAKING BASKETBALL?!?!?!?! Because Duke is going to try to make this happen. Over. And over. And over. And over. Just ask N.C. State, a team that's not typically turnover-prone. Just the thought of the Seminoles trying to break Duke's full-court press without turning the basketball over - or, heck, even committing a turnover in the half-court offense and igniting a Duke fast break - has to be giving Leonard Hamilton indigestion. To be fair to the Seminoles. they've been much better about this recently. In their first 13 games, they turned it over on 20% or more of their possessions nine times. But in the last five games, they've only done it once. Of course, that was in last Saturday's loss at Virginia, but hey. And to be fair, even the turnover-prone 'Noles haven't been all that turnover-prone against Duke. Last year, their turnover percentage was just 18.3%, and in 2012, they had two of their six best turnover performances against the Blue Devils. But with Duke full-court pressing and trying to force turnovers and emphasizing it perhaps a bit more than past years, it's definitely a huge concern.
NAMES TO KNOW
Aaron Thomas. Improved Duke defense or not, Thomas could be a problem for the Blue Devils. The 6-5 wing is not only FSU's best defender, but he's also arguably their most efficient and reliable offensive player, as well. He doesn't lead FSU in ORtg, but his eFG% is second on the team behind only Okaro White and he leads the team in both fouls drawn per 40 minutes and free-throw rate. That's because he's a slasher and can create for himself. According to hoop-math.com, Thomas takes 57.3% of his shots at the rim (the highest percentage for anyone not seven feet tall on FSU's roster), shoots 56.7% at the rim and just 31.4% of his shots at the rim are assisted. So he's creating for himself, and he's by far FSU's best in that regard. The Seminoles often tend to live and die with Ian Miller, but if Thomas can get going, it could be tough for Duke to slow him down. He's hit double figures in all but four games this season, three of which were FSU losses. But after attempting five free throws in FSU's first three ACC games, he's attempted 18 in the last three, and he's made 8-of-13 threes in the last four games (he was 6-of-19 before that).
Quinn Cook. As steady as Cook has been most of this season as Duke's point guard, he's looked a bit shakier in recent weeks. It hasn't mattered much, and he's made plays when it counted in some close games, but in the last four games, he's shooting 30% overall and taking more shots from three (21) than inside the arc (19), shooting better from three (33.3%) than from two (26.3%). And he's attempted just three foul shots in the last four games after attempting 46 in the first 15. Oh, and he's been in some foul trouble - he has 11 fouls in the last four games after picking up 27 total in the first 15. He still has 16 assists to seven turnovers in the last four games, so nothing too crazy there, and he's helped engineer Duke's defensive turnaround by being better on the ball defensively. In the last two games, he's held Cat Barber and Manu Lecomte to a combined 11 points and five assists to 10 turnovers. He'll be facing off against a much-improved FSU point guard in Devon Bookert, but Cook has the ability to get in an opponent's head a little bit. If he lets Bookert get early confidence, Duke is going to have a long afternoon.
STATS ARE FOR LOSERS
This game is one of only two remaining that Ken Pomeroy currently has FSU as an underdog in - the other is at Pittsburgh. That's right - even when FSU hosts Syracuse in the season finale, Pomeroy has the Seminoles with a 51% chance of winning. But as Mr. Tony would say, everything's basically 50/50 anyway. It either happens or it doesn't. That's math. … From Tomahawk Nation: FSU scored 1.27 points per possession against Notre Dame and has scored at least a point per possession in five straight ACC opponents, something FSU hadn't done previously since the 2008-09 season. FSU is now at 44th nationally in offense, which is the best ranking since 2007 (it finished 20th that year). … Duke has been much better on defense recently, holding Miami to 37.5% eFG (its second-worst of the year) and N.C. State to 30.1% turnover percentage (its worst since December 2011), but the Blue Devils have also improved quite a bit on the offensive boards.  Three of its best seven offensive rebounding percentages have come in ACC play, including the second-highest percentage Miami has allowed this year (44.1%). The odd thing is it's all or nothing on the glass for Duke: the Blue Devils have been over 40% six times (including the last two games), or 29.6% or below. There's no in-between.
NARRATIVES
Florida State Win: Since FSU models itself after SEC programs, per the narrative, then this is how an SEC school celebrates big basketball wins, FSU. Just as a point of reference.
Florida State Loss: It'll probably look something like this:
Duke Win: Imagine Club Cameron at the under-4 timeout in the second half!
Duke Loss: BUT I THOUGHT EVERYTHING WAS FIXED! THIS ISN'T SUPPOSED TO HAPPEN!
PREDICTION
Duke, 75-63. If this were at Florida State, I'd have a lot more pause picking a Duke win. But it isn't.
NO. 2 SYRACUSE (18-0, 5-0 ACC) AT MIAMI (10-8, 2-4 ACC)
Time: 1:00 p.m.
TV: CBS
THE SKINNY
Okay, so Miami uglied it up against Syracuse in the first meeting, played great defense, held Syracuse to its second-worst offensive efficiency of the year and worst eFG%…and lost. Welp. Miami actually had an eFG% of 51.2%, but its turnover percentage of 30.4% was its worst of the year. And so if Miami can hope to duplicate that defensive performance, plus hit shots, plus not turn the ball over, the Hurricanes totally have a chance! Makes sense, yes? Well, if there's good news for Miami, it's that Syracuse has allowed two straight opponents to go over 100 in offensive efficiency! Of course, those were two pretty good offensive teams in Boston College and Pitt. Let's be real here, shall we? Miami gives itself a chance with good defense, and can really only hope to stay in a game like this against a superior opponent if it plays about as well as it can on offense.
NAMES TO KNOW
Baye Keita. Syracuse doesn't have a lot of depth, and that depth took an even bigger hit with the loss of DaJuan Coleman. So Syracuse's 6-10 senior is going to have to step his game up a bit here. He's seen double-digit minutes in all but one game this year, and while he's an effective offensive rebounder (13.8% on the offensive glass, 53rd nationally) and can block some shots (72nd in block percentage at 8.1%), he's got a 33.1% turnover rate and has seven turnovers in his last 74 minutes played. And he only has three blocks in the last five games (compared to 13 fouls). He also has four points in five ACC games, and while he's only taken five shots, it would certainly not hurt Syracuse to have Keita doing more, considering all the minutes he's playing. It obviously hasn't hurt the Orange much, but with how valuable he can be defensively, you'd think he could have cracked the 100 ORtg mark at least once in the last six games. He hasn't.
Garrius Adams. Miami's eighth-year senior (I kid!) has hit a bit of a slump recently. And by "bit of a slump" I mean he has hit 12-of-45 shots in the last five games (all ACC games) and has yet to reach double figures in 2014. Oh, and he's 7-of-16 from the foul line in that stretch, which certainly isn't helping. In the last three games, it's even worse: 6-of-29 and 0-of-10 from three. Woof. Miami simply does not have the margin for error on offense, and so if Adams is struggling, it's going to hurt this team significantly. Adams doesn't have to go crazy, but he's ending 20% or more of Miami's possessions over the last four games and those possessions are ending….emptily? Badly? Whatever. But against Syracuse, he had his best ORtg in that five-game span with nine points on 3-of-8 shooting (3-of-7 from three). And he had five rebounds and four assists. That's about right, assuming his teammates are capable of knocking down a few shots, but he just can't hurt the Hurricanes. Against Duke, he was 3-of-11 in 35 minutes. That's…not going to work.
STATS ARE FOR LOSERS
The 49-possession game in the first meeting between Syracuse and Miami was the slowest game Syracuse has played since Ken Pom began tracking stats in 2003. The closest was a 51-possession barn-burner of a game against Pittsburgh, a 49-46 Syracuse win, in 2004. … Possessions shouldn't matter too much, though. Syracuse is 17-1 since 2003 in games that were 55 possessions or fewer. … Miami has lost just one game this year when it has shot better than 43.5% eFG. That seems like a low bar to clear, especially when the national average is 49.4% eFG, but Miami has shot below that seven times out of 18 games…and lost all seven. … Right now, Miami is on pace to have its worst offensive efficiency ranking (183rd) by far of any year Ken Pom has tracked it, and this would mark the first time since 2003 that Miami has even been ranked in the 100's. … Speaking of those kinds of superlatives, this would be the highest defensive turnover percentage (25.1%, second nationally) for a Syracuse team under Boeheim. The Orange didn't crack the top 100 in this category from 2003-09, and since 2010, they've been 94th or higher and in the top 23 in the last three seasons.
NARRATIVES
Syracuse Win: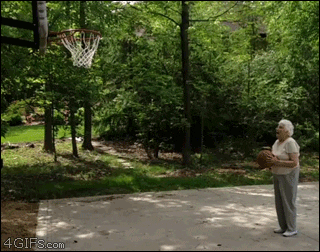 Syracuse Loss: If this was your way of paying homage to the old, old Big East, Jim Boeheim, then I still don't really understand what you're doing here.
Miami Win: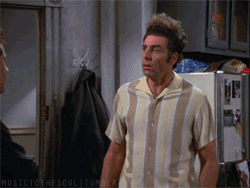 Miami Loss: If I'd been standing under or next to the basket, I might've been killed.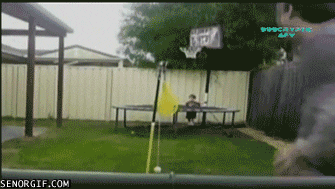 PREDICTION
Syracuse, 63-49. I'm going to go out on a limb and say that there will be a few more possessions in this game than there were in the first meeting. CALL ME CRAZY!
NOTRE DAME (11-8, 2-4 ACC) AT WAKE FOREST (13-6, 3-3 ACC)
Time: 3:00 p.m.
TV: ACC Network/ESPN3
THE SKINNY
Now that Wake Forest got its first road win under Bzdelik in two years, WILL IT EVER COME DOWN FROM THIS HIGH?!?!?! No, but seriously. Wake still has yet to lose at home this year, so there's that. And these are two of the three worst defenses in the league in ACC games only, so that is also a thing that is happening. Notre Dame needs to get back to hitting three-pointers, though. The Irish are hitting 52.2% of their two-point attempts in league play, but just 31.8% from three in spite of taking a lot of shots from beyond the arc and not getting to the foul line. But Wake's defense has been good inside the arc most of this year, and even in league play it's been pretty good (allowing 46.6%). Notre Dame's defense has been bad at just about everything. So Wake Forest is just going to have to not screw it up, basically, and it should turn out just fine for the Deacs. Notre Dame looked like it was starting to get going again against FSU, though, posting a 121.5 offensive efficiency rating, the best FSU has allowed this season, in a 76-74 loss. So Wake's defense will need to be…well, whatever it is Wake's defense has been that's allowed it to be….not awful?
NAMES TO KNOW
Pat Connaughton. Notre Dame was close to beating FSU, on the strength of Garrick Sherman and Eric Atkins combining for 45 points. But Connaughton had just nine points (he played all 40 minutes) on 3-of-12 shooting (2-of-4 from the foul line). He did have 10 rebounds, over a third of Notre Dame's total, by himself, so there's that. But Notre Dame just can't afford for one of those three to be off at this point. Those are the three guys, basically. In Notre Dame's ACC losses, Connaughton has hit 36.2% of his shots and just 10-of-33 threes, but in wins, he's shooting 56.5% (54.5% from three). Somewhere in between those two would probably be just fine, but suffice it to say Notre Dame can't afford for him to have an ORtg below 100, basically. The two times it's happened this year were an overtime win over Canisius an the loss at FSU.
Andre Washington. Oh, you don't know who he is? Well, you should. Just kidding. The 7-foot sophomore had played more than 15 minutes just once this season (18 in a loss at Xavier) until the Virginia Tech game, when he saw 15 minutes and scored eight points on 3-of-4 shooting. And he had three blocks. He doesn't play enough generally to qualify for all the advanced metric type stats per Ken Pom, but his block percentage of 18.9% would be second in the nation. His 6.6 fouls per 40 minutes, though, aren't very good. Wake is very average in block percentage, and Washington certainly brings something different to the table with his height. Maybe Wake Forest will end up using him more off the bench and find a more effective role for him. Who knows?
STATS ARE FOR LOSERS
In the first three years under Jeff Bzdelik, by January 25, Wake Forest had at least eight losses every year (13 in his first year, eight in each of the last two) and of those 29 total losses, 23 were to teams outside the top 41. I choose the top 41 because this year, all six of Wake's losses have come to teams in Ken Pom's top 41. And in 2011 and 2012, Wake's best wins were over teams ranked in the 90's. This year and last, the best wins are against top-50 foes - over No. 34 N.C. State last year and No. 46 North Carolina this season. … Wake might have won a road game, but it took its best offensive efficiency of the season to do it (a 130.5). Of course, it allowed Virginia Tech to post a 121.1, the Hokies' third-best offensive efficiency of the season and the worst allowed by Wake in a win. … Luck of the Irish, my foot - Notre Dame is on pace to have the worst free-throw "defense" since 2003; opponents are shooting 75.9% against them from the foul line. The only year it came close to that was 2010 when opponents shot 74.2%. … Ken Pom projects Notre Dame to lose seven of its final 12 games, starting with this one. But this is the projected loss that the Irish have the best chance in at 37 percent. 
NARRATIVES
Notre Dame Win: So, a win? Everything's all good now, right?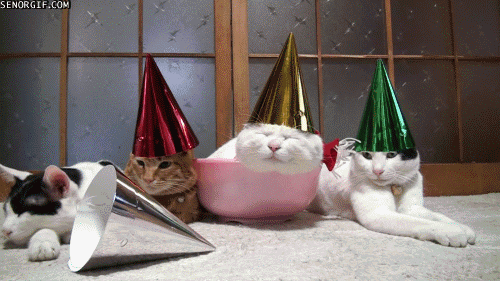 Notre Dame Loss: Notre Dame's season from the Duke game on:
Wake Forest Win: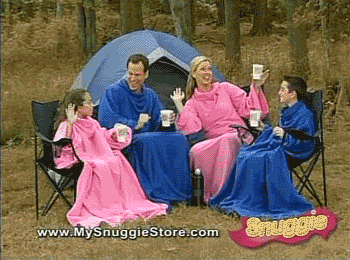 Wake Forest Loss: Wait, a home loss? Which side of the anti-Bzdelik ledger does this one go on again? I'm confused.
But seriously, Wake.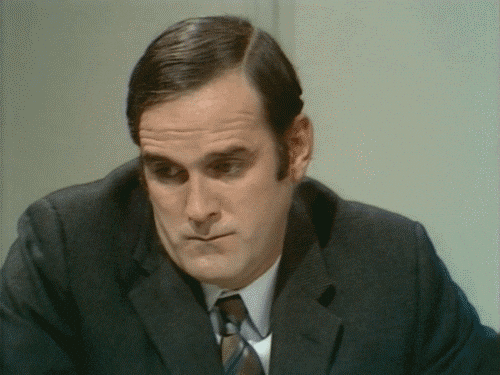 PREDICTION
Wake Forest, 74-68. Notre Dame will find a way to make it interesting, but ultimately, unless the road win hangover is too strong, Wake will pull this one out at home.
VIRGINIA TECH (8-10, 1-5 ACC) AT VIRGINIA (14-5, 5-1 ACC)
Time: 3:00 p.m.
TV: ACC Network/TheACC.com
THE SKINNY
Um….do we have to keep doing this? Best I've got, Hokies, is that even in the last few years of futility in Hokie basketball, you've been able to find a way to beat Virginia sometimes, even when you shouldn't. Or at least keep it closer than it should be. Rivalry games, ya know? I'll say this - opponents in ACC play have been able to get to the foul line against Virginia. And Virginia Tech hasn't been able to get to the foul line against almost anyone, but heck, you never know what could happen! Virginia Tech did have a 50.8 free-throw rate against Wake Forest on Wednesday, by far its best of 2014, and its third-best all season. Problem was, Wake shot over 61% eFG against them, so there's that. I mean, do we really have to keep digging for positives here? Best I can think of is Virginia has a really long UNC hangover (that's a thing, right? Like the Duke hangover?).
NAMES TO KNOW
Devin Wilson. Oh, hello random Virginia Tech freshman who is attempting to change from a caterpillar into a butterfly. How are you? The Hokies' 6-4 point guard is averaging 20 points (!!!) in the last three games for the Hokies after hitting double figures just four times all year before that, and he has 15 assists to six turnovers in the last three games as well. And his free-throw rate, appropriately following the tradition of great Virginia Tech guards in the past, is 109.8, second in the country. He's drawing 5.2 fouls per 40 minutes. That's…a lot. And he's shot 29 free throws in the last three games alone, including 14 against Wake Forest. So it doesn't matter how well he shoots, really. Well, unless he doesn't draw fouls. But he's attempted at least one free throw in all but one game this year.
Mike Tobey. Where hath thou gone, Mike Tobey? The sophomore center had a great game against N.C. State - 16 points (on 6-of-11 shooting) and seven rebounds. In the two games prior to that to begin ACC play, he's shot 3-of-15 from the floor and had a total of six points and six rebounds. And in the three games since, Tobey has 27 points (9.0 per game) but on just 8-of-24 shooting. And just 12 rebounds. And 10 fouls. Does Virginia need Tobey to be all that great this season? No, not really. But he adds so much to their offense when he's on, and I do need to add how ridiculous it continues to be that his offensive rebounding percentage (16.7%, 13th in the country) is so much better than his defensive rebounding percentage (12.9%).
STATS ARE FOR LOSERS
Ken Pom has Virginia Tech projected to lose EVERY SINGLE remaining game on its schedule. That's right. He still thinks the Hokies will find three wins somewhere in there, and while it wouldn't shock me, that's pretty stark. … Speaking of projections, Virginia is projected to lose just one more time this year (at Pittsburgh). Pomeroy still thinks the Cavaliers will find two other losses along the way, at least, but suffice it to say a 23-8 overall record and 14-4 in league would be pretty impressive. … With all the complaints about Virginia's offense - many of which are valid - this is on pace to be Tony Bennett's best offense by far while in Charlottesville at 110.0 efficiency. … Speaking of bad offense, the Hokies' struggles are still not bad enough to put them in last in league-only offense. No, in spite of shooting 41.3% from two-point range and 57.3% from the foul line, Virginia Tech is still just 11th in league-only offense, mostly because it doesn't turn the ball over a ton (just 15.1% of its possessions in ACC play) and makes three-pointers (33.8%, sixth). So, there's that. And that's….well, that's nice.
NARRATIVES
Virginia Tech Win: 
Virginia Tech Loss: Virginia Tech's season, basically: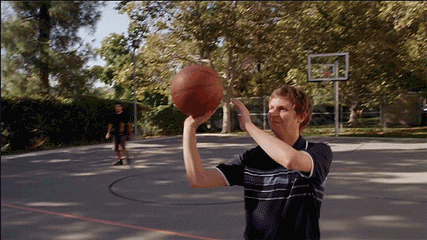 Virginia Win: I could totally see Tony Bennett being the ABSOLUTE LIFE of this after party:
Virginia Loss: ……………………….???????????????????????
PREDICTION
Virginia, 75-49. Yeah. Pain.
NO. 20 PITTSBURGH (17-2, 5-1 ACC) AT MARYLAND (11-8, 3-3 ACC)
Time: 6:00 p.m.
TV: ESPN2/WatchESPN
THE SKINNY
Oh, boy. You could've made a legit case before the season that Pittsburgh could've been picked below Maryland in the ACC standings. Um….welp. Let's see, though, there's probably an area in ACC play where Maryland's played pretty well and might be able to hurt Pitt! *Checks Ken Pom* Hmm. Not really seeing it…Oh! Perhaps it's defensive rebounding! Pitt is collecting 37.1% of its misses in league play, while Maryland allows just a 26% offensive rebounding percentage to its opponents. Pitt rebounded just 18.2% of its misses against Maryland in the first meeting earlier this year! Of course, it was a 20-point Pitt win, and Pitt shot 51.1% from two and 60% from three, so, yeah. And, uh, Pitt's league-only offense has been a bit turnover-prone at times, while Maryland's defense has been…okay against turnovers. And…well….that's about it. Seriously, have you seen ANYTHING from Maryland at this point - losing at N.C. State without the Wolfpack's best player, in particular - to lead you to believe they could beat a team like Pitt, even at home? Yeah, me neither. So not much to add here.
NAMES TO KNOW
Talib Zanna. Pitt's 6-9 senior has shot under 50% just once in ACC play - and yes, it was against Maryland. But boy has he been fantastic lately, hitting double figures in seven straight games and averaging 22 in Pitt's last two ACC wins. He's made 21 shots and missed seven in the last three games. That's….good, right? He rebounds very well, is scoring effectively, can block shots and doesn't turn it over. What more could you possibly want out of a big man? Well, nothing. But certainly if he has a good game at Maryland, it can only help Pitt. And it will likely mean yet another 20-point win over the Terps.
Dez Wells. Maryland's loss at N.C. State wasn't on just Wells - plenty of blame to go around there, and not to mention credit to N.C. State - but Wells can't play that poorly if Maryland wants to beat good teams. Or even decent teams. Wells was 2-of-11 shooting and finished with 10 points (because he was 5-of-6 from the foul line), adding just two rebounds, one assist, three turnovers and five fouls. And if Wells played badly at State, he played worse at Pitt, finishing with five points on 2-of-6 shooting and four turnovers. Not coincidentally, Maryland lost. By a lot. If he plays that badly again? Well, you follow.
STATS ARE FOR LOSERS
Against N.C. State, Maryland did not shoot above 38.5% in any area of the floor. That's right - from two-point range (31.2%), three-point range (31.8%) or the foul line (38.5%). … Pitt put up a 128.6 offensive efficiency against Clemson, which was over 20 percentage points higher than any the Tigers had allowed this year to date. … Maryland had its second-worst offensive rebounding percentage in the loss at Pitt earlier this year (23.1%) and the Terps are 3-4 in games when they don't rebound over a third of their misses. … Pittsburgh had the lowest turnover percentage of any team against Maryland this year (10.4%).
NARRATIVES
Pittsburgh Win: 
Oh wait, this is just the media's reaction after every Pitt win. Carry on.
Pittsburgh Loss: HOW COULD YOU DO THIS?!?! YOU WERE SUPPOSED TO BE ONE OF THE TEAMS THAT DIDN'T LET US DOWN, PITTSBURGH! YOU WENT FULL #goacc! ONE NEVER GOES FULL #goacc!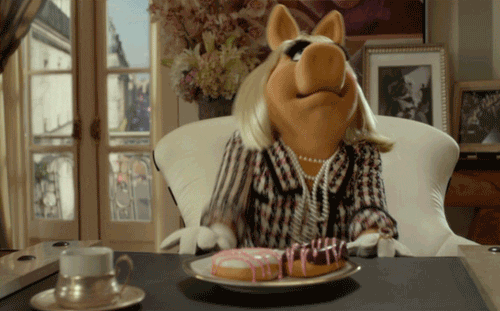 Maryland Win: Just watching the world burn again, eh Maryland?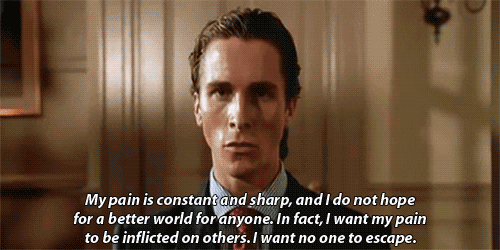 Maryland Loss: Mark Turgeon: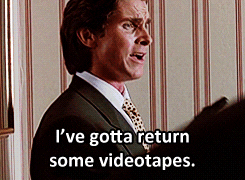 PREDICTION
Pittsburgh, 81-69. It's tempting to pick Maryland to win this one. Because it would pretty much be the most #goacc thing ever. But I'm falling in love with Pittsburgh, and I don't care who knows it.
SUNDAY
GEORGIA TECH (11-8, 2-4 ACC) AT N.C. STATE (12-7, 2-4 ACC)
Time: 1:00 p.m.
TV: ACC Network/TheACC.com
THE SKINNY
Two teams that are struggling on both ends of the court right now that are coming off of much-needed wins! ACC HOOPS! CATCH THE FEVER! Okay but to be fair, N.C. State beat Maryland without T.J. Warren, not Boston College when the Eagles spent the first half allergic to defense. But wins are wins. Both of these teams could use another win in this game. It's just tough to know which of these two teams had more of the aberration win - N.C. State, its "other" guys riding a wave adrenaline knowing they would be without Warren, or Georgia Tech, playing against an awful Boston College defense? I'll go with Georgia Tech, mostly because that's how highly (not highly) I think of Boston College's defense. Anyway, it matters not a bit. If N.C. State doesn't contest shots well, even Georgia Tech can find a way to score. Boston College helped prove that much. And if Georgia Tech can't find a way to play a little bit better defense, same goes for them. Or if they just forget they have Daniel Miller for another 25-minute stretch of game action, either way. PS, the Daniel Miller-Jordan Vandenberg matchup should be fascinating! But I'm picking neither for my names to know.
NAMES TO KNOW
Trae Golden. In spite of Chris Bolden making me think the apocalypse was nigh by hitting 4-of-6 field goal attempts, Golden is the guy for Georgia Tech, and he proved that at Boston College (if he hadn't already). In the last three games, the 6-1 senior guard has averaged 19.3 points per game on just 15-of-42 shooting, but 19-of-22 from the foul line. His free-throw rate is the only thing saving this Georgia Tech team from basically never getting to the line (a 60.0). And here's a stat for you: Georgia Tech is 9-0 this season when Golden has an ORtg of over 100 and 1-8 when he doesn't. So, there you go. Problem solved. Be more efficient, Trae Golden. Or, whatever.
Ralston Turner. It has hurt N.C. State quite a bit to not have a capable shooter to pass out to on drives or to draw at least some attention for T.J. Warren. Or, frankly, to score some points so that Warren doesn't basically have to score all of the points. Even in good games, Turner still takes at least a shot or two that makes you cringe, but it's hard to argue with the results: 39.8% from three. And what's good about Turner is he never loses his confidence, seemingly. He missed his first five three-point attempts against Maryland, but kept right on shooting and finished at 5-of-15. The Wolfpack will take that, as it's more than he'd made in the previous three games combined. He doesn't have to score 23 points a night, but reliably draining threes will help ease some of the pressure on everyone else.
STATS ARE FOR LOSERS
Georgia Tech actually hasn't been all that bad in ACC play from the three-point line, especially lately. The Yellow Jackets began the ACC season making 17-of-56 threes (30.4%) in their first three games, but they've made 20-of-57 (35.1%) in the last three games. It's a slight improvement, but perhaps the biggest improvement is that they attempted just 15 in the win at Boston College. Play to your strengths, guys. … Georgia Tech shot 60.4% eFG% against Boston College, by far its best of the season. … N.C. State beat Maryland on the strength of holding the Terps to 0.85 points per possession. It was N.C. State's best defensive performance of the 2014 and second-best all season behind only a win over Northwestern (0.80). … On the flip side, N.C. State had its second-worst eFG% in a win - 44.7% shooting against Maryland. The only other time they'd shot that poorly and won was against UNCG (41.5% eFG%).
NARRATIVES
Georgia Tech Win: Iman Shumpert is happy about it, anyway. And if you've made Shump happy, you've made all of us happy.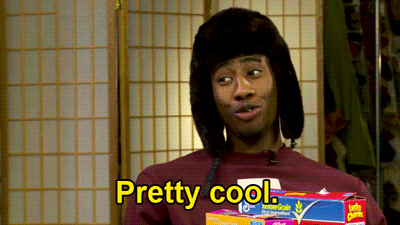 Georgia Tech Loss: Exclusive footage of the Georgia Tech offense: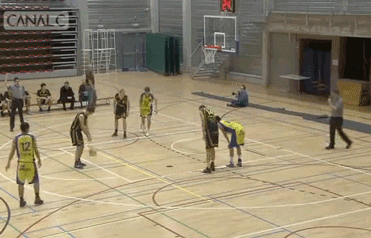 N.C. State Win: Two wins in a row in ACC play?!?!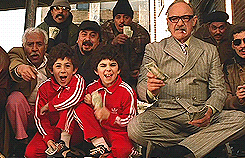 N.C. State Loss: Losing a winnable game at home when we had to have it? How N.C. State of you.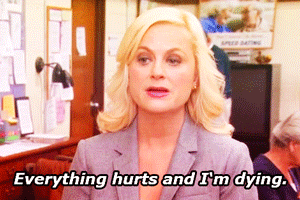 PREDICTION
 N.C. State, 65-60. Sure, why not?
CLEMSON (13-5, 4-2 ACC) AT NORTH CAROLINA (11-7, 1-4 ACC)
Time: 6:00 p.m.
TV: ESPNU/WatchESPN
THE SKINNY
HEY DID ANYONE KNOW THAT CLEMSON IS 0-56 IN CHAPEL HILL ALL-TIME? LIKE, SERIOUSLY, DID ANYONE KNOW THAT? Be sure to ask the Clemson players about it repeatedly after the game because NO ONE KNOWS THAT! Okay, I'm sorry. For a week or so now, people have been wondering out loud if this is the year the streak ends. And yes, it's still the longest active streak by one Division I team at home over another. As far as the game itself goes, though - assuming Brad Brownell finally did the requisite Smith Center Seance pregame this year, of course - it's pretty short and sweet. This sounds like an oversimplification, but it really isn't: whichever team takes better care of the ball and, you know, makes shots is going to win. Both of these teams are pretty good defensively (though UNC has been slipping some lately) and downright awful offensively (though UNC has at least shown more flashes of being good on that side of the ball). What tends to happen to Clemson at the Dean Dome - or a lot of places, to be honest - over the years is that the Tigers tend to get all….well….Clemsony. I believe Bomani Jones would refer to it as the "lemon booty". Look it up. Anyway, if Clemson can avoid that, stay cool-headed and make shots, the Tigers will break the streak. If not? Then, yeah. 
NAMES TO KNOW
K.J. McDaniels. Raise your hand if you think there's anyone on UNC's roster that can really slow down McDaniels. I'll wait. He was limited with early foul trouble in Clemson's loss at Pitt on Tuesday, and he still finished with 11 points on 4-of-11 shooting. Certainly better than anyone else on the team. McDaniels can't beat the Tar Heels on his own, of course. But his 24 points against Duke - with some help from his teammates - darned near did earlier this year. The fact is that UNC doesn't have a lot of wings who can hang with McDaniels, and while he can't beat UNC on his own, he can perhaps draw enough defensive attention with his drives to the basket and create enough foul trouble for the Tar Heels that it opens things up for others. 
Kennedy Meeks. So, this is two games in a row now where Meeks has played well. And it's the first time that's happened this season for him since a two-game stretch of Michigan State and UNCG. So that's good for the Tar Heels, at least. He's 10-of-14 shooting in the last two games for 25 points and has 15 rebounds after he had 12 points, and 13 rebounds on 5-of-13 shooting in the previous three games combined. He also had two assists against Virginia after going six games without one, and he's a great passer. UNC desperately needs some consistency from the five-spot, and if Meeks can provide that, great. And Pitt's Talib Zanna shot 9-of-10 from the floor against Clemson's interior defense, so it's not like it can't be done. 
STATS ARE FOR LOSERS
Clemson has had its problems offensively, but the 72.8 rating it posted at Pitt was its worst of the season. And Clemson has three of its worst five offensive efficiency rankings of the season in the month of January, including the worst two (against FSU and Pitt). … Am I going to link my own article? Is this even a question? We all know Clemson is 0-fer in Chapel Hill. But even since 1980 - the first year Clemson reached the NCAA Tournament - UNC has won 30 home games against the Tigers, and just six have been decided by 10 points or less. The AVERAGE margin of defeat for Clemson in those games is 19.2 points. AVERAGE! … This will be the worst winning percentage of a UNC team Clemson has faced in Chapel Hill since 2002, however. … Remember that quarter thing? I've identified it as a potential problem area for the Tar Heels! Here's how erratic UNC has been: it has outscored opponents 94-87 in the first "quarter" and 103-83 in the fourth - a combined 197-170 advantage, 27 points - but in the second and third "quarters", it's being outscored 166-115. That's right - UNC is basically allowing the same amount of points, give or take, but it no longer is able to score. The weird thing is, the games tend to follow this script - UNC comes out strong, falls apart late in the first half, then struggles some in the third "quarter" before a late comeback attempt falls short or they score some garbage-time points. And the second "quarter" is the worst: UNC has just 48 in that one compared to 67 in the third, 94 in the first and 103 in the fourth. Eesh.
NARRATIVES
Clemson Win: OMG THEY DID IT! THEY WON!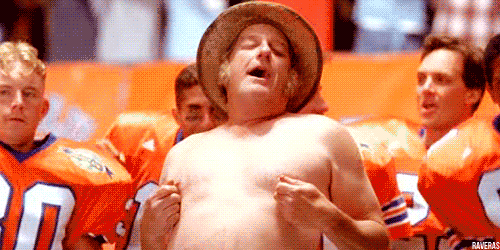 Clemson Loss: Another year, another loss in Chapel Hill. I'm sure we'll have other opportunities.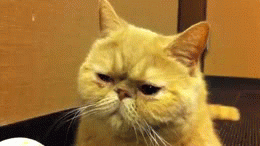 North Carolina Win: Roy Williams, for a brief moment: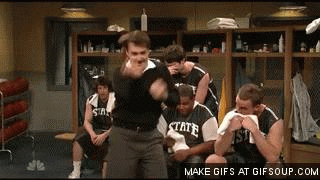 North Carolina Loss: EVEN THE 2002 TEAM DIDN'T LOSE TO CLEMSON AT HOME! GET OUT OF HERE!
PREDICTION
North Carolina, 63-57. I'll believe Clemson can beat UNC in Chapel Hill when I actually see it happen. It will happen at some point, and it might well happen this season. But, yeah. I was there in 2008. It might not be a straight-up curse, but it's some kind of voodoo.
Last week: 11-3 (11-3 ACC)
Overall: 37-17 (29-13 ACC)