Monday, February 3, 2014 10:09am
Lauren Brownlow breaks down tonight's Notre Dame-Syracuse game.
NOTRE DAME (12-10, 3-6 ACC) AT NO. 2 SYRACUSE (21-0, 8-0 ACC)
Time: 7:00 p.m.
TV: ESPN/WatchESPN
THE SKINNY
Uh o, you guys….TRAP GAME!!!! TWO YEARS AGO IN 2012 NOTRE DAME HANDED SYRACUSE ITS FIRST LOSS OF THE YEAR! SYRACUSE WAS 20-0 AND NOTRE DAME WAS 11-8! COME ON GUYS! Okay but seriously, if this game were AT Notre Dame, a place where the Irish always seem to rally for an improbable win or two, I'd say Syracuse was in some serious trouble here after its emotional win over Duke. But as it stands…probably not. Notre Dame does have a history of knocking off a highly-ranked team or two just when you think they won't, but this Notre Dame team isn't your slightly older brother's Notre Dame team. This Notre Dame team just isn't very good, and it took Boston College fouling Eric Atkins while up one point with 0.7 seconds left to send it to overtime in the first place. If Notre Dame has one advantage here, though, it's that they've seen that Syracuse zone and know how to attack it probably better than most ACC teams do, seeing it for the first time. Problem is, Notre Dame can't seem to attack anyone's defense all that effectively, and its own defense - particularly in ACC play only - is perilously close to the worst in the ACC, all while Syracuse's league-only offense gets better and better each week. So even if Notre Dame can score, will it matter if it can't get any stops? Logic says, no. But logic also says HOW IN THE WORLD DID NOTRE DAME BEAT DUKE?!?!?!
NAMES TO KNOW
Eric Atkins. But is he back?!?! I think he is. The senior guard had his best ORtg of the season to date against Boston College, in spite of playing all 45 minutes. In the two games combined prior to that one, he was 8-of-22 shooting (3-of-10 from three) for 19 points and had not attempted a free throw. But against Boston College, he had 24 points on 9-of-17 shooting and got to the foul line five times, as many attempts as he had in the previous four games combined. In Notre Dame's three ACC wins, he has 18 assists and four turnovers. In losses, it's 29 assists and 16 turnovers. He can't do it all on his own, and with guys like Garrick Sherman and (at times) Pat Connaughton stepping up, he doesn't necessarily have to. But there's no doubt he's Notre Dame's best player and the one most capable of carrying them to big wins; he's going to need to be on if Notre Dame's going to pull the upset in a game like this one. Last year in a loss to the Orange, he had nine points and tied his Big East season-high for turnovers (four). He's going to have to take care of the ball against that stingy zone and make a few plays himself.
C.J. Fair. For awhile there, I think everyone was wondering what all the fuss had been regarding C.J. Fair, and why he had been Preseason ACC Player of the Year. Or, at the very least, if he had any shot of winning it when he wasn't even the best player on his own team, supposedly. For the record, as well as Tyler Ennis has played, I was NOT one of those people. (Not saying Fair is my POY, just that I never doubted his ability.) And Fair proved me right on Saturday, embracing the biggest moment of 'Cuse's season to date to the tune of 28 points on 12-of-20 shooting. To be fair, though, in the four games leading up to Duke, he had averaged 14 points on 15-of-40 shooting (3-of-10 from three), though he did get to the foul line 26 times. And he also kept his team in the Wake Forest game in the first half when no one else could buy a bucket. But Ennis was the closer in that game, as he has been so often, so he got all the love while some pointed to Fair's struggles. Well, if you watched Fair against Duke, you know what makes him so special. He can seemingly score from anywhere on the court, and do it regardless of how good the defense is on him. He can make threes, draw fouls, get rebounds and steals, and do this while playing ALL THE MINUTES (92.3%, 19th in the country). Ennis has been fantastic, but don't forget about Fair. That would be….unFair. *Puts on sunglasses*
STATS ARE FOR LOSERS
Speaking of Notre Dame beating Duke, this is how improbable that was: assuming Notre Dame's Ken Pom ranking holds up (the Irish is 89th right now), then that would be Duke's worst loss in the Ken Pom era (2003-now) since…*checks records*….EVER. Duke's worst loss previous to this was to No. 88 Virginia Tech in 2005. EVER! … Syracuse had the second-highest eFG% against Duke this year, the highest OR%, the second-highest FT rate….and still needed overtime to beat the Blue Devils, which is pretty remarkable. … Speaking of overtime, Boston College's 56.4% eFG was the best against Notre Dame in an Irish win this year. Also, Notre Dame's defense has been so bad that it has been over 120.0 in offensive efficiency nine times this year and still lost two of those games (to Iowa with a 128.4 and to Florida State with a 121.5). … Notre Dame posted an OE of 120 or better six times in the 12 games with Jerian Grant and was 5-1 in those games. Without Grant, in 10 games, the Irish have been over 120 three times and is 2-1 in those games. … Syracuse, meanwhile, posted its highest offensive efficiency of the year against Duke (a 134.5) and its highest free-throw rate in ACC play (59.3).
NARRATIVES
Notre Dame Win: I mean…..seriously with this, Notre Dame? At least become a full member in football if you want to sabotage the league from within like everybody else.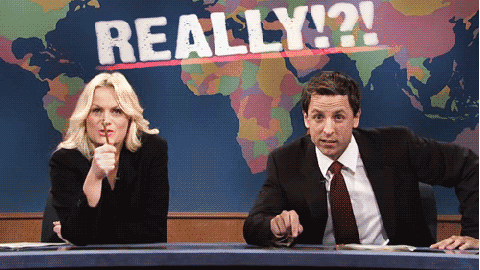 Notre Dame Loss: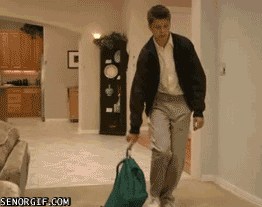 Syracuse Win: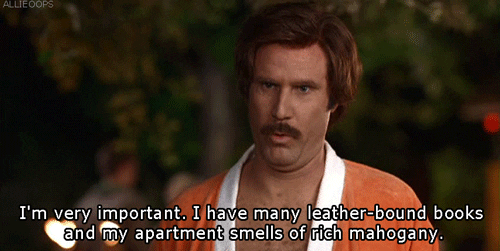 Syracuse Loss: RIDING THAT HIGH OF THE DUKE GAME WE ARE SO AWESOME AND THEN
PREDICTION
Syracuse, 71-59. Sorry, Mike Brey. Not this time. Although if I see him walk out on the court in a mock turtleneck - which I feel like we haven't seen from him much this season - I'm going to immediately regret this pick.
Overall: 55-21 (46-17 ACC)
Last week: 11-4 (10-4 ACC)