Tuesday, January 21, 2014 10:29am
CLEMSON (13-4, 4-1 ACC) AT NO. 20 PITTSBURGH (16-2, 4-1 ACC)
Time: 8:00 p.m.
TV: ACC Network/ESPN3
THE SKINNY
Clemson = a poor man's version of Pittsburgh. Well, kind of. A poor man's Pittsburgh that can't score. But the Tigers are going to put up a fight against anyone, and they're going to make life difficult on you when you need to score. So those are some Pitt-like qualities. And in spite of Clemson's offensive woes, in league games only, the Tigers still rank in the top 10 at least of every major category, and in the top five of all but two on defense. But Pitt's offense is in the top five of almost every category, and it just seems to find a way to do just enough to win or stay in games, like at Syracuse when the Panthers weren't hitting shots, but got to the line a decent amount and got offensive rebounds (44.4% of their missed shots). Clemson just has to keep a Pitt team that gets to the line quite a bit in league play off the foul line, and keep Pitt off the offensive boards. Of course, that's been easier said than done this year for almost everyone else.
NAMES TO KNOW
Landry Nnoko. To win a game like this, Clemson is going to need help on the boards and inside. And Nnoko will have to provide that. His issue his whole career has been staying on the court, particularly with foul trouble, but he's really come on in ACC play. He has 36 points in five games on 15-of-25 shooting, adding 27 rebounds. Of course, 13 of those came against Duke, but he's one of the nation's best rebounders on the offensive and defensive glass per Ken Pom, and he's also blocking an insane percentage of shots when he's on the floor (7.9%, 78th nationally). In all four of Clemson's losses, he's picked up four or more fouls, and he's going to have to avoid that and stay in to be a rim protector for the Tigers.
Lamar Patterson. Pitt's losses all have one thing in common, and that's Lamar Patterson ending less than 25% of Pitt's possessions when he's on the court. Considering he's rarely off the court, that's a problem. On average, he' sending 27.2% of Pitt's possessions and taking 27.8% of its shots when out there. Of course, that at times includes turnovers - in the last three games, he has 11 of them. And in the last two games, he's hit 5-of-14 two-point attempts (68-of-115 in all other games). He has to be really good for Pitt to have a chance to win, and while he was excellent on Saturday against a really good Syracuse team, it wasn't enough. Clemson's going to make his life as difficult as they can.
STATS ARE FOR LOSERS
Here's an oddity - Pitt is hitting 51.7% of its two-point attempts in league play, a mark that leads the conference, but it is also getting 14.6% of its misses blocked, which is 14th in the conference. … Clemson is shooting 75.3% from the foul line on the season, by far its best mark since 2003. How bad has the free-throw situation been in the past? Well, Clemson's up nearly ten percentage points from last year (65.4%) and it still shot worse from the line in four different seasons since 2003. How much worse? Well…it probably hit rock bottom in 2007, when Clemson's free-throw rate was at its worst (thankfully) of 28.2 and the Tigers shot 57.8% from the line. Three teams were worse that year. And 59.9% in 2005, by the way. Woof. … This Pitt team is fantastic on the offensive glass, but somehow, right now it's still just Jamie Dixon's fifth team since 2004 not to rebound at least 40% of their misses (although it's right there at 39.9%). If Pitt finished under 40% on the offensive glass, it would be the first time that's happened since 2010.
NARRATIVES
Clemson Win: Whoa Clemson, you're really on a roll!
Clemson Loss: It's okay. You'll get 'em next time! *Checks upcoming schedule*
Pittsburgh Win: I…..I think I'm falling in love with you, Pitt.

Pittsburgh Loss: YOU WERE THE ONES WE COULD COUNT ON, PITT! YOU WERE S'POSED TO BE BIG EAST!
PREDICTION
Pittsburgh, 65-56. Good job, good effort, Clemson.
NOTRE DAME (11-7, 2-3 ACC) AT FLORIDA STATE (12-5, 3-2 ACC)
Time: 8:00 p.m.
TV: ACC Network/TheACC.com
THE SKINNY
Listen, people want to pick on the Seminoles for two losses to Virginia in a two-week span. I say this isn't fair. FSU still has yet to lose to a team outside Ken Pom's top 35, and it even has three top-35 wins. Losses to No. 12 Virginia (twice), No. 13 Michigan (in overtime), and No. 18 Florida (on the road). And No. 34 Minnesota (also on the road). So, what do you want? LET THE SEMINOLES LIVE! Of course, as Powell Latimer over at Warchant points out, part of it has been the grind of slow-tempo games. Notre Dame's basically middle of the pack in terms of that. Not to mention Notre Dame is just not playing very well right now, so there's that. The Irish are 1-2 against the top 20 in Ken Pom and did have just one bad loss entering ACC play (to No. 81 North Dakota State). Since, they have a loss at home to No. 99 N.C. State and No. 158 (!!!) Georgia Tech. And No. 70 Maryland. Notre Dame has just three top-100 wins all season, and one was against Duke. So….um…..that seemingly was a mirage. Notre Dame just isn't very deep right now, and they don't have a lot of offensive options.  Their defense is not awful in any category in ACC play, but it isn't really good at anything, either. If Notre Dame can take advantage of FSU miscues (the Seminoles will likely turn the ball over), it can hang in this game. Otherwise, it's going to be a long evening. But most of them have been long evenings lately. Or afternoons.
NAMES TO KNOW
Garrick Sherman. The Shermanator has been struggling lately. He's had one game shooting above 50% in ACC play so far (a 9-of-12 against Maryland), but the problem is, he always finds a way to offset it with something bad. Like, he was 0-of-3 from the foul line in that game and turned it over six times. Against N.C. State, he was 9-of-19 but finished with 21 points and 17 rebounds. Since, he's averaging 13 points and 8.0 rebounds (just 6.0 in the last two games), with 13 turnovers and 10 fouls. Notre Dame doesn't have the kind of depth to withstand him struggling like this, and his 19 minutes agains Virginia Tech were a season-low, and probably a reason the game was so close. Only one starting center has shot over 50% against FSU in ACC play so far from two-point range, and that was Landry Nnoko (3-of-5).
Boris Bojanovsky. Speaking of big men, FSU has one this year! And that's part of the reason the Seminoles are so good. Michael Ojo might get most of your attention, but that's because…well, you'll see when you watch Florida State. Suffice it to say he's enormous. And not fat. Anyway, Bojo is like his string bean companion in the post, but the 7-3 sophomore has really come on this season and actually leads FSU in ORtg (a 114.8). He's shooting well, rebounding pretty well (especially on the offensive glass) and he's seeing nearly half of FSU's minutes, a huge improvement from 26.8% a year ago. Most important, though, is his block percentage - 11.4%, 20th nationally. He just needs to stay on the court. And since December, FSU is 1-2 when he plays less than 20 minutes and 6-1 when he plays at least 20. So, stay out of foul trouble, make shots around the basket and make life difficult on opponents at the rim. MAKE IT A BOJO TOWWWWWWWWWWN!
STATS ARE FOR LOSERS
Much like its football team turned out to be, Florida State is great at closing games. In the fourth "quarter" (we've discussed this before, but it's a Ken Pom thing), FSU is outscoring ACC opponents 114-86. They're at a -3 in the other three quarters combined. … Speaking of quarters, in five ACC games, Florida State has allowed a total of 70 points in the first "quarter". And Virginia has scored 42 of those in two games. FSU allowed 28 in its other three ACC games combined. … As for Notre Dame? The Irish's offense is No. 52 nationally right now. This is worth watching, because the worst finish for a Mike Brey offense in South Bend was 54th in 2012. They've finished in the top 31 of that category all but two seasons so far under Brey, and in the top 25 eight of the last 12 seasons. And Notre Dame has never finished worse than 58th in the final Ken Pom rankings. It is 86th right now. Curse of joining the ACC, I guess.
NARRATIVES
Notre Dame Win: …….What?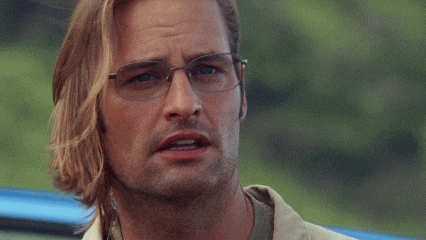 Notre Dame Loss: Basically Notre Dame's season in a nutshell: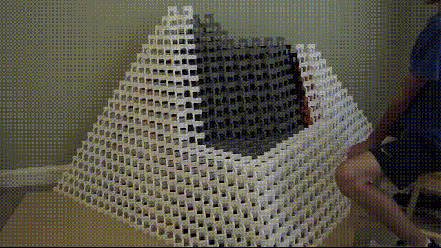 Florida State Win: I KNEW I COULD COUNT ON YOU, SEMINOLES!!!
Florida State Loss: Oh, Florida State. Sigh.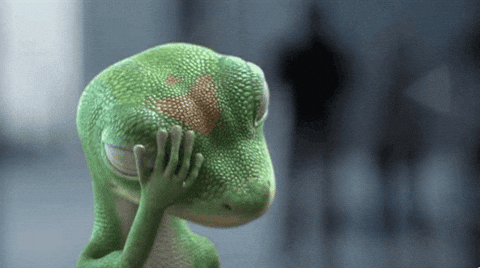 PREDICTION
Florida State, 74-65. Yeah. Nothing really to add.
GEORGIA TECH (10-8, 1-4 ACC) AT BOSTON COLLEGE (5-13, 1-4 ACC)
Time: 9:00 p.m.
TV: ESPNU/WatchESPN
THE SKINNY
Ugh. Seriously? This game is seriously a thing that is happening in the universe? WHYYYYYYYYY? Spoiler alert: these teams are basically bad at everything, particularly in conference play. Well, that's not true. Boston College shoots threes well. And shoots the ball well in general. It just turns it over too much and doesn't get offensive rebounds. So there's that. And it gets to the foul line. All good things. Georgia Tech….defensive rebounds well? And doesn't get shots blocked? So, here's the thing: Georgia Tech can't seem to score efficiently on anyone in league play, and Boston College hasn't really stopped anyone all season. Something's got to give, yes? One would think. Boston College has to hope the Yellow Jackets self-check sufficiently enough that if the Eagles make shots, they'll win the game. And Georgia Tech has got to….well, make shots. Really. That simple. And keep the Eagles off the foul line. There. There's your breakdown, you ungrateful jerks. Now I hate myself. 
NAMES TO KNOW
Chris Bolden. I'm not trying to pick on this kid at this point. I'm really not. But here's the thing - if you're going to be on the court, and he generally is at least 20 minutes a game or so, you're going to need to contribute something positive. Right now, about the only positive for Bolden is he doesn't turn it over. The 6-3 sophomore guard seemingly has gotten worse this year after showing some flashes last year, with a putrid 30% eFG% (just 22.6% from two-point range and 25% from three). And he takes 22.2% of Georgia Tech's shots when he's on the court. You do the  math. Last week, he shot 1-of-13 from the field in 56 minutes. That's….well it's bad. Gotta make shots, Chris.
Eddie Odio. Well, who knew Odio was still on the team? I'm kidding, guys. But he hasn't been much of a factor this year, which is a little bit of a surprise. His 12 points at North Carolina on 4-of-6 shooting (3-of-4 from three-point range) were a season high, but he fouled out in 26 minutes. He's playing more and more here lately, and he does have his only two double-figure scoring games of the season in the last five. And he's already made more three-pointers this season than he did all of last season. Problem is, he's shot nearly as many threes as he has twos. Eddie, you guys have three-point shooters. WE NEED MOAR DUNKS FROM YOU! MOAR!
STATS ARE FOR LOSERS
A 76.0 offensive efficiency rating is not good. And it's what Georgia Tech posted against Miami on Saturday. Georgia Tech didn't have a worse rating all of last season in a game, but the 2012 team…woof. It had a worse rating FIVE times, including a ghastly 58.0 against Miami (hmm, interesting). That 58.0 was by far the worst rating by a Georgia Tech team since 2003. … Georgia Tech allowed just five of its first 11 opponents to crack 100 in offensive efficiency against them. But now five of its last seven opponents have done just that, including four of five in ACC play. … Boston College allowed UNC to post a 116.6 offensive efficiency rating on Saturday, which was UNC's fourth-best of the season and best since December 31. It's also the only time it has cracked 100 in 2014. And in spite of giving up such a good performance by UNC's offensive standards, it was still the 9th-best defensive performance by Boston College this year. In 18 games.
NARRATIVES
Georgia Tech Win: 
Georgia Tech Loss: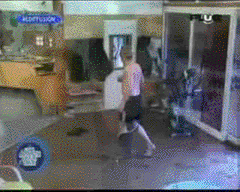 Boston College Win: Here's what Larry Bird thinks of your big win!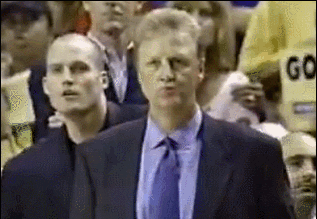 Boston College Loss: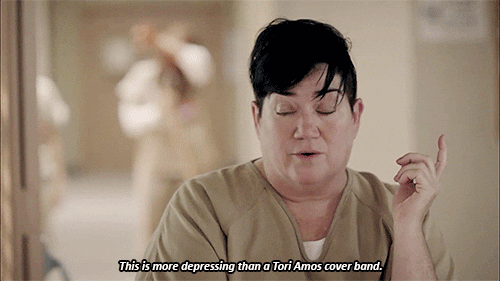 PREDICTION
Boston College, 69-61. Gross. GROSS.
Last week: 11-3 (11-3 ACC)
Overall: 32-17 (24-13 ACC)