Wednesday, February 5, 2014 9:18am
BOSTON COLLEGE (6-15, 2-6 ACC) AT NO. 20 VIRGINIA (17-5, 8-1 ACC)
Time: 7:00 p.m.
TV: ESPN2/WatchESPN
THE SKINNY
Man, Virginia's going to have a hard time getting a good seed playing such a subpar non-conference schedu——-wait. I'm sorry. This is an ACC game. And so was Virginia Tech last week. And yet both will probably bring down the Cavaliers' RPI. Oh well. By the way, you know a team's basically forgotten how to win when the Eagles had a lead and committed a foul with less than a second to go in regulation. That's serious "No, you win the game" territory. Virginia, on the other hand, has basically been winning games against everybody. Since that still confounding blowout loss at Tennessee, the Cavaliers are 8-1 with the one loss being by four at Cameron. Why should Boston College get in their way? I could break down all the matchups and where Virginia has the advantage (basically everywhere), but why bother? One team is playing very well right now, the other hasn't beaten a Division-I opponent not named Virginia Tech since November 26. Basically, Virginia just can't go into its turtle-shell offense AND play bad defense. That's my analysis. You're welcome. 
NAMES TO KNOW
Ryan Anderson. While the 6-9 five-man but not really a five-man has been one of the Eagles' lone bright spots this season, he's certainly struggled some against teams that have a lot of length and can disrupt him around the basket. Fortunately for him, neither Notre Dame nor Virginia Tech were one of those teams, thus he had his best two ORtg's of ACC play (well, best in league play in 2014, anyway). He averaged 19.5 points on 12-of-18 shooting last week, and he continues to get to the foul line seemingly at will. But, again, there's that length thing. And Virginia has plenty of that. He was 7-of-19 shooting against the Cavaliers in two games last year and had eight turnovers. Obviously, Boston College will need better than that to have a chance to keep this game close.
Justin Anderson. No relation to Ryan, his Boston College counterpart (at least, I don't think). Since scoring 13 in Virginia's win over North Carolina, though, Virginia's 6-6 athletic wing has a total of 18 points in the three games since on 7-of-15 shooting (0-of-5 from three). That's certainly not bad, but the real issue is that Anderson has eight of Virginia's 30 turnovers in the last three games on his own, in spite of playing a total of 61 minutes. He had a third of Virginia's nine turnovers in the win at Pitt in just 22 minutes. He's so explosive and athletic, and he can (and has) made a huge difference when he can stay on the floor for the Cavaliers. He's tied for the team lead in free throw attempts in spite of playing 57.3% of available minutes, for one thing. But his turnover rate is third-worst on the team and playing with limited possessions, Virginia can't afford that. 
STATS ARE FOR LOSERS
Believe it or not, not only was the 51-possession game at Pitt Virginia's slowest of this year, it was its slowest in any year under Tony Bennett. Yep. And it's why tempo-free stats are important, kids - neither team shot all that great, but their points per possession certainly weren't horrible (Pitt was 0.88, UVa a 0.94). Yet, it was a 48-45 final. … This has been a Ken Pom rise and fall kind of week, and so we'll continue that theme - Virginia took a 20-spot rankings drop after the blowout loss at Tennessee (from 22 to 42), but climbed 14 spots the next week after a win at Florida State and have been climbing ever since. After the win at N.C. State, they returned to the top-20 and that's where they've been, not cracking the top-10 until that win at Pitt. … Boston College, meanwhile, started the season at 37 in Pomeroy's rankings. It took eight games for them to fall out of the top 100, and they're now building back up again from a season-worst 180 ranking (they're now 151). 
NARRATIVES

Boston College Win:
Boston College Loss: Man, remember that time before the season started and a lot of us in the ACC media really thought this Boston College team could be good?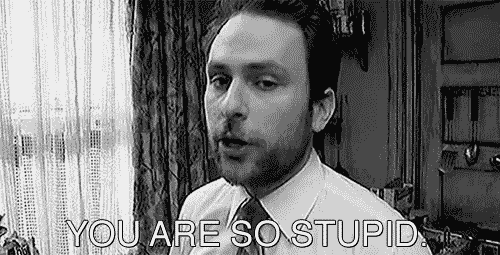 Virginia Win: 
Virginia Loss: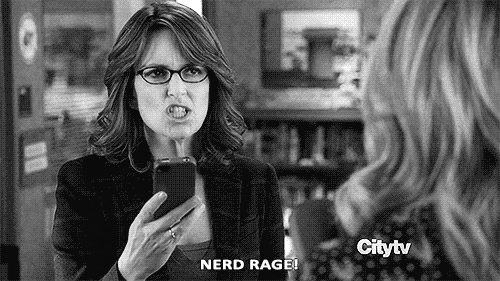 PREDICTION
Virginia, 77-57. Yeah. Carnage. Pain. Whatever. 
NO. 25 PITTSBURGH (18-4, 6-3 ACC) AT MIAMI (11-10, 2-6 ACC)
Time: 7:00 p.m.
TV: RSN/ESPN3
THE SKINNY
If you like slow basketball, then I might be able to interest you in this game! I've personally gotten to where I don't mind it, and God bless Miami, but they're downright unwatchable. And so basically, the Hurricanes are going to have to hope that they hit some shots (gotta make shots) and that their defense is as good and as disruptive as it's been against some of the better offensive teams in the league, like Syracuse (twice). Pitt has had its share of scoring problems from time to time and lost two straight, but the Panthers have also lost to two of the best offensive teams in the country (Duke and Pitt). Miami, as we know, isn't that. So Miami's going to have to be opportunistic, hitting shots when it can, not turning it over and getting to the foul line, which has been a bit of a trend recently for them (in a good way). Pittsburgh can't get impatient, but considering the experience the Panthers have in slow-tempo games, they're not likely to.
NAMES TO KNOW
Lamar Patterson. So, as much as we stat nerds love us some Lamar Patterson - and we still do, as we are not quitters - he's not playing very well right now. He had his two worst games of the season (per ORtg, anyway) in the last two - both Pitt losses - as he averaged 12 points, but shot 7-of-28 from the floor (just 4-of-19 from two) and had four assists to seven turnovers. It's clear that teams are focusing more and more on Patterson and daring someone else on Pitt to beat them, and particularly when Patterson has been limited with foul trouble, that hasn't really happened. Or, at least, it hasn't been enough. Miami has a lot of length on the perimeter to bother Patterson, and The Tilde is an excellent defensive coach. He's going to come up with something to slow him down, and either Patterson or his teammates (or both) are going to have to respond. 
Rion Brown. Rye-On, as he's affectionately known probably only to me, has had a nice stretch here, averaging 17.7 points over the last three games on 15-of-30 shooting (9-of-20 from three). Not to mention 5.7 rebounds, 3.3 assists and a steal. As I've said before many, many times this season, Brown is going to have to score and play well if Miami's going to win. And oftentimes, Miami won't win even if he does score and play well. But the Hurricanes have very little chance if he doesn't; they haven't beaten a team this year with Brown below a 98 ORtg since November 29 - a two-point win over Cal State Fullerton. So, yeah. Point proven. 
STATS ARE FOR LOSERS
Miami had its third-highest eFG% of the season last week against Maryland (60.2%)….and lost. … Speaking of Maryland, the Terps' 66.0% eFG against Miami was the highest the Hurricanes have allowed all year. To Maryland. Seriously, ACC? … Ah yes, rise and fall in Ken Pom. Well, Miami started the year at 62 and fell to 95 straight away after a loss to St. Francis NY, but the Canes have bounced back nicely from a fall to 128 on December 1 to get back in the top 100 (and stay there) as of December 30. The highest they've been ranked this year is 61st going into the Duke game at home, and they now sit at 79. … Pomeroy has loved Pitt all year, as the Panthers rose from 20 to start the year to 4th by November 30th and as high as No. 2 on January 25 (before the loss to Duke, which dropped them to 5th). Now, the Panthers are 12th, their worst ranking since November 20. 
NARRATIVES

Pittsburgh Win: Wait, do our two previous losses mean we're not allowed to complain about Pitt's criminal underratedness, or are we allowed to do that, but only after a certain number of wins? What's the cutoff, other ACC teams? Hello? Is this thing on?
Pittsburgh Loss: Um….uh oh.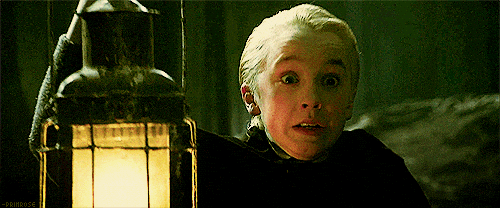 Miami Win: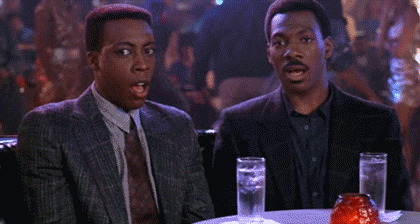 Miami Loss: Miami at shooting practice: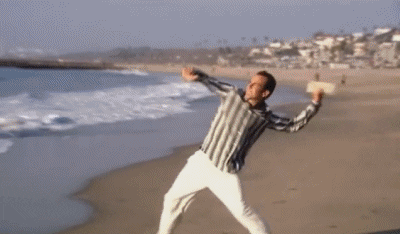 PREDICTION
Pittsburgh, 63-57. Nothing really to add except I would avoid this game at all costs, unless you're trying to punish yourself. 
VIRGINIA TECH (8-13, 1-8 ACC) AT FLORIDA STATE (13-8, 4-5 ACC)
Time: 9:00 p.m.
TV: RSN/ESPN3
THE SKINNY
Well, here's the deal. The Seminoles have hit a bit of a rough patch here. It was bound to happen, and here it is. They've lost four of five and three straight, all to top-50 Ken Pom teams (except one at N.C. State), and now they might be without Ian Miller for at least a few games. Welp. Of course, talk to a Hokie fan about rough patches. They might as well rename their basketball team the Rough Patches. So basically, if FSU can't get right against the Hokies, the Seminoles are going to have a hard time getting right against almost anyone else. FSU's usual bugaboo, though - turnovers - hasn't necessarily been an issue the past few games. It's been defense at times, free throws, whatever, you name it - it hasn't been working. And so now's the time to get that working, because three of the next four games are winnable, but potentially tricky for FSU (at Maryland, Miami at home and at Wake). It's now or never, and this is a tournament team if they can make this late push. 
NAMES TO KNOW
I mean….seriously running out of people for the Hokies. I guess, um, Ben Emelogu. He had 21 points in the loss at Maryland this weekend and was 7-of-12 shooting, posting his best ORtg of the season just three games back from injury. He's a freshman. He's going to play a lot, and should, because he's the future of Hokie basketball at this point. And do I literally mean just him? No, but….kind of? It's pretty bleak over there.
Aaron Thomas. Is he back?!?! Well, FSU could use him. And he did hit FSU's only three-pointer of the game against Clemson. After his disastrous game at Duke, Thomas has averaged 12.5 points in the last two games on 7-of-18 shooting. Not quite the same uber-efficient Thomas of old, but getting closer. Particularly if FSU is going to be without Miller for awhile, they're going to need at least one guard/wing/whatever that can create his own shot and isn't afraid to step up and do a little more. That could - and arguably should - certainly be Thomas.
STATS ARE FOR LOSERS
FSU has had probably the most dramatic rise of an ACC team in the Ken Pom rankings, starting the season at 105 and rising all the way at one point to 15th (after a win over Miami). They haven't fallen all that far - just to 24th - which shows how thin the margin for error has been over the last few games. … Virginia Tech, on the other hand, started the year at 160 before eventually rising to 97 after a win over Miami. (Yes, that still happened, and no, it doesn't make sense even now.) But the Hokies' fall has been steady since then, dropping to 114 a week later after a loss to UNCG and losing eight of the next nine (including eight in a row now). Virginia Tech has fallen to 220th, and although Ken Pom wasn't tracking week-by-week rankings before 2011, it has to be the lowest ranking for this program in the Pomeroy era. Has to be. 
NARRATIVES

Virginia Tech Win: 
Virginia Tech Loss: Virginia Tech basketball, everyone!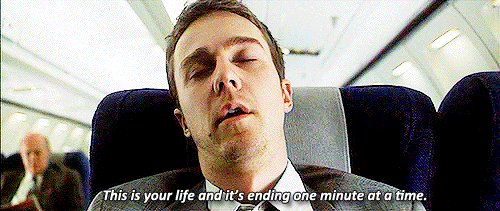 Florida State Win: HEY WE'RE 2-0 ON NATIONAL SIGNING DAY! TOUCHDOWN NOLES!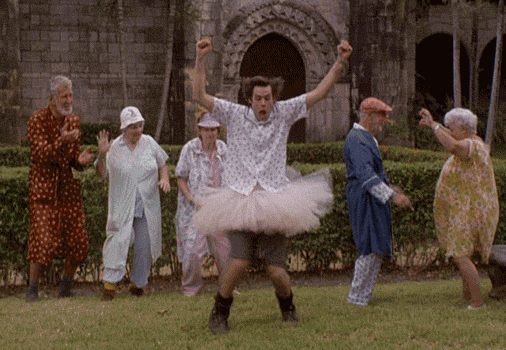 Florida State Loss: Oh dear.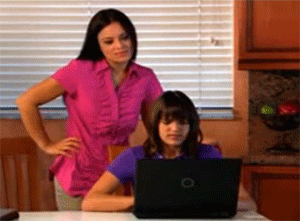 PREDICTION
Florida State, 78-57. Nothing like Virginia Tech for a get-right game. 
Overall: 59-21 (50-17 ACC)
Last week: 11-4 (10-4 ACC)