Tuesday, January 28, 2014 9:56am
VIRGINIA (15-5, 6-1 ACC) AT NOTRE DAME (11-9, 2-5 ACC)
Time: 9:00 p.m.
TV: ESPNU/WatchESPN
THE SKINNY
Well, we've seen this movie before, right? A Notre Dame team that seems cooked, done, finito, and Mike Brey has pulled a magical rabbit out of the top of his mock turtleneck? Hmm. I've said this before, but Notre Dame's going to have to make some three-pointers. The only team to beat Virginia in ACC play so far this season - Duke - made 10-of-22. The other six teams combined to make 23-of-90 threes (25.6%). And that's because you're not making a lot of two-pointers against them - teams are shooting just 41.2% inside the arc in ACC play against the Cavaliers. And, as we've discussed before, Notre Dame takes a lot of three-pointers anyway. Even though they're not going in. And they're not. Since the Duke game when Notre Dame made 6-of-12 threes, the Irish are shooting over 51% from two-point range and 27.9% from three, averaging 22.7 attempts a game from beyond the arc and 38 from two. Well, this is the one game where a little chucking from three might not be the worst thing. Virginia's three-point defense on the season is good, but not great (32.1%), and teams have had to score from three to have a chance. Notre Dame has nothing left to lose at this point, right? Bombs away!
NAMES TO KNOW
Akil Mitchell. Oh, look! Akil Mitchell is back! His game at Duke was memorably horrible, for this as much as being GIF'd by SB Nation!
And Mitchell also threw a bad pass on Virginia's last possession. But hey. That was then. And since, Virginia's 6-8 lanky senior rebounding machine is back to being himself. He's taken just seven shots in the last two games, but he's made five of them. And he even made two free throws against Virginia Tech! Like, in a row! That's the thing about Mitchell - he has a high free-throw rate (64.5, which is 144th nationally) but he shoots just 44.9% from the line. He says it's all in his head. I say, probably, but that doesn't really matter right now, does it? Anyway, somewhat like his teammate Joe Harris, Virginia is better when he doesn't HAVE to take all of the shots and get all of the rebounds. After he finishing at least 18% of Virginia's possessions in four of its first five ACC games, he's down to 12% against UNC and 7% against Virginia Tech. And his efficiency numbers are up. This game, he'll be guarding Notre Dame's Garrick Sherman some in all likelihood, and Sherman's been red-hot lately. Mitchell knows how to make life difficult on opposing big men, and he's going to be needed in that department, whether it's to reach over and get a steal, or just use his length to bother Sherman. (Note: I know Mitchell won't play the five, but it's not like Virginia doesn't double the post or that Mitchell won't get switched onto Sherman at times. So there, jerks.)
Eric Atkins. There is not a major-conference player playing a higher percentage of his team's minutes than Atkins (92.4%), and he's having to carry the scoring load on the perimeter with Jerian Grant out, so we can cut him a little bit of slack here. And he certainly hasn't played badly, but there have been some games where it's evident the strain is getting to him. He did finish with 24 in the loss at FSU (his most since Canisius), but in the last four games, he's shooting 8-of-26 from three (30.8%), and that includes his 4-of-8 at Florida State. And he's not getting to the foul line nearly as much; in the first four games of the post-Grant era, he averaged 8.3 attempts. In the last four games, he's averaged 1.8. He was already taking a pretty healthy percentage of his shots from three, but now it's gotten even higher. And he's a capable driver, as he's shown at times. He's going to have to heat up from three in this game, though, or the Irish basically have no shot.
STATS ARE FOR LOSERS
Virginia is off to its best start in ACC play since the 1982-83 season. That team lost just three times all year, but it started 7-1 in ACC play. Its three regular-season losses were twice to North Carolina, and….to Chaminade. Yep, see? Even Virginia's best teams had non-conference head-scratchers! … Speaking of history, Notre Dame is off to its worst start in conference play since 2006, when the Irish started 1-6 in the Big East before finishing 6-10. This is also Notre Dame's worst record through 20 games since 2006 (the Irish were 10-10). Notre Dame finished 16-14 that year and 28th in Ken Pom's rankings, though, so who knows? … Not surprisingly, this is Notre Dame's worst defensive ranking since Ken Pom began tracking it in 2003 (152nd) and just the second time in Brey's tenure the Irish have given up a defensive efficiency over 100. … Somewhat surprisingly, this is the highest a Tony Bennett-coached team has ever been ranked in defense, if it holds up (fourth nationally with an 88.7). All of his previous teams have been sixth or worse, and given up below a 90.0 efficiency rating just one other time (the 2012 Virginia team was sixth with an 89.7).
NARRATIVES
Virginia Win: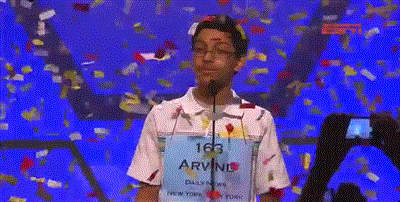 Virginia Loss: Congratulations, Virginia! For the first time since 1982-83, your team is re- …ready to lose inexplicable ACC road games again. What, did it sound like I was going to say "ready to take the next step"? "Ready to be an ACC power"? Well, I could see how that sounds the same.
Notre Dame Win: Mike Brey, for one night, anyway: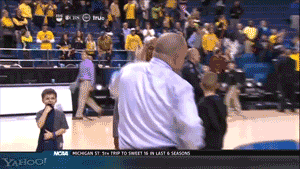 Notre Dame Loss: Notre Dame's season, post-Duke:
PREDICTION
Virginia, 64-60. I am sooooo tempted to go full #goacc with this. So tempted. But I just don't think this is the one. I don't know why. I do think Mike Brey has one of those head-scratching wins left in this Notre Dame team, but I don't think it's this one.
Overall: 45-17 (37-13 ACC)
Last week: 13-1 (13-1 ACC)