Tuesday, October 15, 2013 10:48am
I'd always suspected that a conference's national reputation was dependent on its top teams. But I'd never really had a chance to test that theory with the ACC because, well, it didn't really have any TOP teams, at least not in the national sense.
This year that's all changed. Two top five teams! A third in the top 10! The only power conference with three unbeaten teams! 
All of which makes it easy for folks to ignore the steep drop-off after the league's four ranked teams. 
Alas, I cannot look away. I must plunge past, and delve all the way down to No. 14, sorting out all the ACC's teams along the way. Am I bringing along the Wheel of Uncertainty for the ride? 
You bet I am.
NO. 1 CLEMSON
As I told Hayes Permar in this week's podcast - which will be out later, so don't fret - I was fascinated by my Twitter feed as the BC-Clemson game went into the fourth quarter with the Tigers still trailing BC. 
Normally, you'd figure other ACC fans would be lining up behind the underdog, rooting for the upset. Instead, I saw a lot of tweets of the "PLEASE DON'T CLEMSON THIS, CLEMSON!" ilk.
Apparently ACC fans really, really wanted to see the ACC Game of the Century come to fruition. And they also recognized how much the national media would chortle if the dream matchup of Clemson and FSU was ruined a week in advance by the plucky Eagles.
It didn't happen, as Tajh Boyd led a methodical drive for the go-ahead score and Clemson's defense slammed the upset door shut with a strip, sack and score. 
Still, it left me a little shaky on Clemson. I almost moved the Tigers down to No. 2 because of its close shave (as well as the failure to put away N.C. State, which is now looking like a team that is ... not good.) But in the overall power rankings equation, body of work still plays a part. And Clemson's win over Georgia is still enough to give the Tigers the top spot, but just by a fraction.
Not that it really matters. We'll know for certain who the ACC's top dog is after this Saturday.
Record: 6-0, 4-0 ACC
Previous Rank: 1
Last week: Won 24-14 over Boston College
This week: Saturday, 8 p.m. vs Florida State
NO. 2 FLORIDA STATE
I'm moving closer and closer to picking the Seminoles to win on Saturday. I think FSU's a more complete team. But I keep wondering how Jameis Winston will handle playing by far the toughest opponent of his young career in what will be by far the most hostile environment he's been in. 
On the other hand, have I seen any indications - ANY? - that Winston is the type of player who would freeze up when the spotlight gets blazing hot? On the contrary, he seems to have a Manziel-like ability to flourish in those situations.  (Am I allowed to use the words "Manziel" and "Winston" in the same sentence?)
Prediction: By the end of the week I'll be riding the Jameis Winston bandwagon into Death Valley. Which would mean I'd look kind of stupid for having Clemson at No. 1 and FSU at No. 2 in my power rankings. I fully realize this. But right here, right now, I'm just not at that point. So, FSU stays at basically 1a. 
And if you think this is a subconscious way of me essentially hedging my bets on both sides, well ... you're probably right. It's a fence straddle that will probably have this result: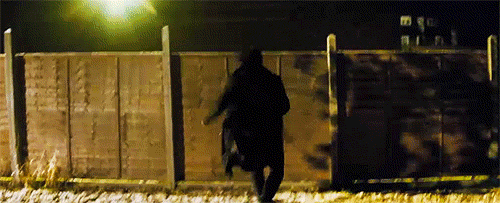 Record: 5-0, 3-0 ACC
Previous Rank: 2
Last week: Bye
This week: Saturday, 8 p.m. at Clemson
NO. 3 MIAMI
If Florida State does win at Clemson, we could have "ACC Game of the Century: The Sequel" on Nov. 2, when the Hurricanes travel to Florida State. All the Canes have to do to stay unbeaten between now and then is win at UNC on Thursday night, and then at home against Wake Forest on Oct. 26.
But if we've learned anything in our years watching ACC football, it's that when we start hoping for such scenarios we get, well ... let down.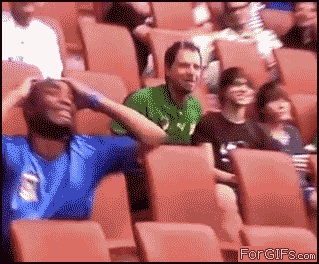 Logic would dictate that Miami's high-powered, balanced offense would shred UNC's porous defense and that UNC's offense simply doesn't have the playmakers to keep pace. 
But even though ACC football added all sorts of things during expansion, it has yet to import logic.
Record: 5-0, 1-0 ACC
Previous Rank: 3
Last week: Bye
This week: Thursday, 7:45 p.m. at UNC
NO. 4 VIRGINIA TECH
Virginia Tech defense is awesome, and completely smothers quarterbacks. Virginia Tech's offense looks good at times, not so good at other times, and fails to establish a ground game. The end result is that the Hokies still grind out a win. Not a pretty win, but a win nonetheless.
(I'm putting that on a save string. Expect to see it again in future power rankings.)
Record: 6-1, 3-0 ACC
Previous Rank: 4
Last Week: Won 19-9 over Pitt
This Week: Bye

NO. 5 MARYLAND
I'll admit, I was a bit relieved when the Terps managed to stave off Virginia. It's not because I've got a soft spot for Edsall and the Terps. It's just that I shuddered at trying to pick the No. 5 team in the power rankings (and also a new No. 14) if Maryland had dropped the game.
Kudos to the Terps for surviving without starting QB C.J. Brown, who's been cleared to return to practice now after missing the UVa game with a concussion. But frankly, offense wasn't the issue against the Cavaliers. In fact, backup Caleb Rowe threw for 332 yards. The running game should pick back up when Brown returns to the lineup, but the pressing issue for the Terps this week is to figure out how the previously anemic Cavaliers offense managed to churn out 505 yards. 
That's 933 yards in offense Maryland's defense has conceded in the past two weeks. The previously salty D is starting to seem a little kind of like this ...
Record: 5-1, 1-1 ACC
Previous Rank: 6
Last Week: Won 27-26 over Virginia
This Week: Saturday, 3:30 at Wake Forest
 
NO. 6 BOSTON COLLEGE
Moving up two spots after a loss? That's how we roll in the ACC Football Power Rankings!
Seriously, why not? If we all agree that Clemson and Florida State are the class of the conference, then why shouldn't we award the Eagles for battling both teams into the fourth quarter? 
I'm definitely in the Addazio fan club (I already was, but I went ahead and re-upped my membership for next season as well), but I do have one minor quibble. With BC trailing 24-14, out of timeouts, with 6:35 left in the fourth quarter, the Eagles faced a fourth-and-two on their own 27. 
The Eagles lined up to punt, a move that appeared to startle Clemson, which then took a timeout. Coming of the timeout BC again lined up to punt. The Tigers remained convinced that surely the Eagles wouldn't do this and didn't even bother to put a man back to return it. Nope, BC punted. 
I don't get it. You need two scores, you have no timeouts left. You only have two yards to go for a first down. Yes, if you don't make it, Clemson gets the ball deep in your territory. But the threat of giving up more points to Clemson is a minor concern at that point. You need to score and to do that, most of the time you need the ball. You only need two yards to get a first down. GO FOR IT!!! 
Just a strangely un-Dude-like decision by Addazio. 
Record: 3-3, 1-2 ACC
Previous Rank: 8
Last Week: Lost 24-14 at Clemson
This Week: Bye
NO. 7 PITT
The only folks in the Steel City who benefitted from Pitt's offensive line performance - or rather lack of performance - against Virginia Tech were headline writers. 
You could have gone with "Pitt QB Takes Savage Beating" or "Hokies D Savages Panthers." (Before you roll your eyes - and I know you were just about to - you should try describing a game in the limited space headline writers have. It's an art form, I tell you).
The point, as our Pitt Insider eloquently explained this morning, is that the Panthers are doing a lousy job of keeping QB Tom Savage upright. Yes, Savage has also played a role in holding on to the ball too long. There's plenty of blame to go around, but regardless (switching to coachspeak) it is what it is. 
Look for the Panthers to take a two-pronged approach:
1) They've got to give Savage more short route options, or at least encourage him to start looking for those options.
2) They've got to make sure their next QB is more mobile. The days of QBs standing in the pocket like a statute are gone. You've got to be able to run if you're the signal caller. The rough treatment of Savage this season is Exhibit A for that argument. 
Record: 3-2 overall, 2-2 ACC
Previous Rank: 7
Last Week: Lost 19-9 at Virginia Tech
This Week: Saturday, 7 p.m. vs. Old Dominion

NO. 8 GEORGIA TECH
I'm ... I'm ... I'm starting to lose faith in Paul Johnson. You have no idea how much it pains me to admit that.
I spent much of the preseason and the first three weeks of the season trumpeting Georgia Tech's possibilites.
"You KNOW Tech can run the ball this season! Just wait til you see what CPJ does now that they have Vad Lee and can throw it too!", I would blather on to whomever would listen.
It turns out, the Jackets can do ... less, actually. As our Georgia Tech Insider wrote yesterday, it seems that the Yellow Jacket offense has too much going on and that Johnson's usually adroit play-calling may be suffering as a result. 
And that new and improved D? It's given up 83 points in the past two games. 
Oh and Clemson and Georgia are still on the schedule. 
But hey, you're still no. 8 in our power rankings! So there's that!
Record: 3-3, 2-2 ACC
Previous Rank: 5
Last week: Lost 38-20 at BYU
This week: Saturday, 12:30 p.m. vs. Syracuse
NO. 9 SYRACUSE
My apologies, Orange. I was wrong. I didn't know much about you coming into this season except that you'd lost your head coach and your star quarterback. So I callously threw you down in the basement of these power rankings to start the season. Actually you were one step above the basement, which at that time was occupied by ... BC.
(Pauses to go back and delete preseason power rankings.)
Anyway, you showed me that all the times head coach Scott Shafer said "hard-nosed," he wasn't just spouting cliches. You went into Carter-Finley and you ran the ball. Then you ran it some more. And then you ran it again. All to the tune of 362 yards rushing and a 24-10 win over N.C. State.
And you somehow won despite losing the turnover battle, committing more penalties and running 34 fewer plays. Not sure how that works, but hey, it did!
So again, I'm sorry. Please accept this single-digit ranking as a token of my apology. 
Record: 3-3, 1-1 ACC
Previous Rank: 12
Last Week: Won 24-10 at N.C. State
This Week: Saturday, 12:30 p.m. at Georgia Tech
NO. 10 DUKE
A friend of mine, while apparently watching Thad Lewis play QB for the Buffalo Bills last Sunday sent me an email asking "If you were a QB heading to college, why wouldn't you go play for Cutcliffe?"
He's got a point. Whatever QB arm David Cutcliffe touches seems to turn to gold. First it was Thad Lewis. Then Sean Renfree. Heck, even third-stringer Brandon Connette looked dangerous during his time taking snaps. And when starter Anthony Boone finally returned from injury, he showed zero signs of rust, completing 31 of 38 passes (81.6%) against Navy for 295 yards and two scores.
But you've sort of come to expect that from Duke. What you probably didn't see coming was the Blue Devils' much maligned (and fairly, I might add) defense holding Navy's potent ground attack to just seven points.
Real progress or just a one-game anomaly? We'll see this Saturday in Charlottesville. It's a huge game for Duke's bowl hopes.  
Record: 3-2, 0-1 ACC
Previous Rank: 13
Last Week: Won 35-7 over Navy
This Week: Saturday, 3:30 p.m. at Virginia
NO. 11 NORTH CAROLINA
If I'm Miami, I'm a bit nervous about heading to Chapel Hill on Thursday night.
First, it's a Thursday night game, so the Tar Heels will likely have the sort of raucous home atmosphere they haven't had during all those noon Saturday games they always seem to get stuck with.
Second, UNC's in this weird place where Larry Fedora can play both the a) OUR BACKS ARE AGAINST THE WALL!! card and the b) WE STILL HAVE SO MUCH TO PLAY FOR!!! card.
A) is obvious. The Heels are 1-4 and clearly lacking in confidence. You know how these things work with players ranging from 18-22 years old - you can reach a certain point  where things spiral rapidly downward. One more loss might get UNC to that point.
On the other hand ...
After this game here are the Heels' opponents: BC, N.C. State, Virginia, Pitt, ODU and Duke. Win this one and UNC could springboard itself to a thoroughly respectable 8-4 season!
If nothing else, Fedora's got plenty of pregame speech material. Now, does he have any answers for Miami's offense? 
Record: 1-4, 0-2 ACC
Previous Rank: 10
Last Week: Bye
This Week: Thursday, 7:45 p.m. vs. Miami
NO. 12 WAKE FOREST 
Hayes Permar and I got into a debate about the Demon Deacons during last week's podcast. He thinks the win over N.C. State was sign that Jim Grobe is in the midst of another masterful coaching job and that Wake's on an upward slope this season.
I'm more skeptical. I think the problems run deeper than that and that one win over State doesn't mean a whole lot. (I think State's subsequent home loss to Syracuse bolsters my argument.)
Who's right? Who's wrong? Tune into Wake-Maryland to find out!!!!!
Did I sell it hard enough? No? 
Record: 3-3, 1-2 ACC
Previous Rank: 11
Last Week: Won 28-13 over N.C. State
This Week: Saturday, 3:30 p.m. vs. Maryland
NO. 13 N.C. STATE
I really wanted to believe in State after its strong effort against Clemson. But man, losses to Wake and Syracuse ... you sort of need those if you're going to make a push for a bowl game.
Fortunately, State now has a bye week and should have starting QB Brandon Mitchell back when the Pack is next in action. Unfortunately, that next game is ... at Florida State.
Oof. 
Record: 3-3, 0-3 ACC
Previous Rank: 9
Last Week: Lost 24-14 to Syracuse
This Week: Bye
 
NO. 14 VIRGINIA
I rarely get angry when I'm watching ACC games because I don't have a dog in the fight. But I got irritated with Mike London late in UVa's loss to Maryland.
First, the Cavaliers had a 4th and 1 at the Terps' 8 with just over 7 minutes remaining and a 23-20 lead. To me, that's your moment to seize control of the game. If you punch in a TD there, game over. Instead, they went for the FG and lo and behold Maryland marches down for a TD and retakes the lead, 27-26.
But I get that on some level. I mean, it's defensible.
After Maryland's score though, UVa marches down into Terrapin territory. The Cavaliers reached the Maryland 27 with just over a minute to play. The next three plays: Kevin Parks run for two yards; Parks run for one yard; David Watford keeper for a loss of a yard.
All of which is well and good if you're extremely confident in your field goal kicker. One problem: UVa was playing with its backup kicker, Alec Vozenilek. He pushed the kick wide right and the Cavaliers went down in heart-breaking fashion. 
Watford later claimed that the defensive end crashed down so hard on Parks' second-down carry that he immediately called for the zone read to be run again, a play that then backfired. Still, three straight runs is three straight runs. I don't get it.
On the bright side though, Watford played his best game of the season, throwing for 263 yards and running for 35. And Duke's next. So there's cause for optimism UVa fans.
But I wouldn't blame if you're still ticked off right now.
Record: 2-4 (0-2 ACC)
Previous Rank: 14
Last Week: Lost 27-26 at Maryland
This Week: Saturday, 3:30 p.m. vs. Duke