Wednesday, January 22, 2014 9:38am
Lauren Brownlow previews the ACC's Wednesday night matchups.
WAKE FOREST (12-6, 2-3 ACC) AT VIRGINIA TECH (8-9, 1-4 ACC)
Time: 7:00 p.m.
TV: RSN/ESPN3
THE SKINNY
Okay, so this whole "Wake can't win ACC road games under Jeff Bzdelik" thing will be severely tested by an awful Virginia Tech team. If Wake can't win this one, then it's just not meant to be, yes? It won't be that easy, though. Virginia Tech's defense is at least competent if not downright pesky, and Wake's offense has been stagnant at times. The Deacs' defense has been spotty at best, but it likely won't matter much against the Hokies anyway because they are just awful on offense. It will be a matter of how efficient Wake can be on the offensive end, and that's a big question mark. Wake relies heavily on getting to the foul line and making two-pointers, and those are Virginia Tech's biggest defensive strengths. To be fair to Wake, its road losses have been at Virginia, Pittsburgh and Clemson this year, all pretty good teams. Virginia Tech? Not so much. But the Hokies have shown they haven't given up and are going to keep trying. They're going to see this as a winnable game. And by all accounts, it is. But it's one Wake has to have.
NAMES TO KNOW
Codi Miller-McIntyre. In two ACC wins? The sophomore point guard is shooting 11-of-18 from the floor, 1-of-3 from three and 7-of-14 from the foul line, averaging 16 points and adding 3.0 assists and a steal per game in 34.5 minutes. But in three losses? He's averaging 7.3 points on 8-of-26 shooting (0-of-8 from three), attempting 10 foul shots (3.3 per game compared to 7.0 in wins). The hyphen is really Wake's only competent point guard in the moment (hence that thing where he's playing 82.2% of Wake's minutes), and when he's good, Wake can be pretty good. He was fantastic in Wake's narrow loss to Kansas, for example. He needs to be a scorer for the Deacs to be effective, driving to get to the foul line and to finish at the rim. He's shooting over 50% from two and 25.5% from three, and so probably, not so many three's. But Wake won't win a road game - even this one - if he's shaky.
Cadarian Raines. Oh, look who's still on the Hokie roster! Who knew!? If you forgot, it's hard to blame you. He hasn't played in four of Virginia Tech's last nine games, and leading into the Notre Dame game, he hadn't played at all against Boston College or Clemson. Since playing 26 minutes in the season-opener, Raines hadn't seen more than 21 minutes in any game until the Notre Dame game (22), and his 20 points in that contest were as many as he had in the last seven games he had played in combined. If you were wondering why an experienced senior - and a good player - would be on the bench while Virginia Tech flounders, well, keep wondering because head coach James Johnson isn't talking. But suffice to say that Raines is in the dog house. Is he out for good? Because the Hokies need him.
STATS ARE FOR LOSERS
In order to get its only ACC road win under Jeff Bzdelik, Wake had to hold Boston College to a 76.6 defensive efficiency. Wake has only ever held five opponents to a lower mark under Bzdelik and three were this year (just one against an ACC team, last season - Florida State had a 70.6 in a Wake home win). Virginia Tech has had a lower mark just once this season, and it was at home in the loss to UNCG. So, um, hope! … If the game were only the second and third "quarters", Virginia Tech would be good to go! In ACC play, the Hokies have been outscored 160-134 in the first and fourth "quarters" (first 10 minutes and last 10 minutes of the game), but is actually leads the second and third with a combined score of 158-156! YAY! IF ONLY IT WEREN'T FOR THE WHOLE -18 IN THE FIRST AND -8 IN THE FOURTH!
NARRATIVES
Wake Forest Win:
AN ACC ROAD WIN!!!!!!!!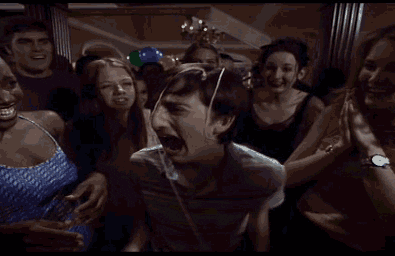 Wake Forest Loss:
Oh, this looks familiar. Just add the new road loss to the billboard, Wake fans.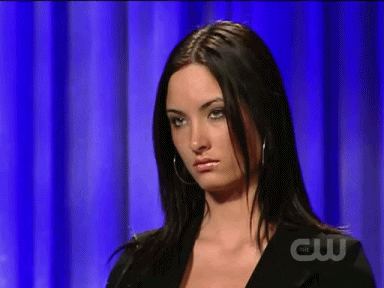 Virginia Tech Win:
Woo. An ACC win. Great.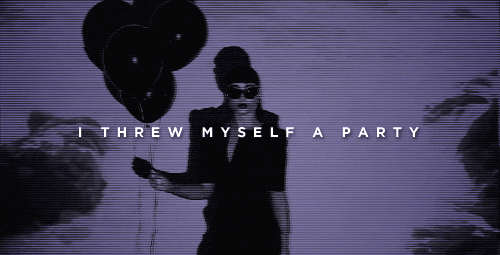 Virginia Tech Loss: 
PREDICTION
Wake Forest, 68-59. Because if Wake Forest can't win this game…..woof.
NO. 20 DUKE (14-4, 3-2 ACC) AT MIAMI (10-7, 2-3 ACC)
Time: 7:30 p.m.
TV: ESPN2/WatchESPN
THE SKINNY
Miami is going to want to slow the game down and make it as ugly as possible, and Duke - for a variety of reasons - will want to make the game faster. The way Duke has been doing that recently is with its platoon-style line changes, but against N.C. State, it added a new wrinkle - full-court pressure. It will be interesting to see if Duke uses that as much against Miami, a team that has shown it's susceptible to turning it over from time to time. Miami now owns the spot as the slowest team in college basketball, so congratulations, Coach Tilde. I guess. Anyway, the turnover thing hasn't mattered as much at times because the Hurricanes have allowed just one ACC opponent to shoot above 40% eFG, so they're able to keep it close (FSU shot 53.3%). Duke has won some low-possession games this year against good defensive teams, but the Blue Devils' lowest-possession game was 61 (twice, against Virginia and Georgia Tech). Miami has had fewer than 61 possessions in 11 of 17 games this year. So it will be interesting to see if Duke can impose its will in terms of tempo, or if it will even matter because Miami is just too limited offensively.
NAMES TO KNOW
Jabari Parker. It's less about Parker's numbers - which are completely stellar - and say, what's the big deal? Well, in Duke's first four ACC games, the star freshman shot 9-of-26 from two, 5-of-20 from three and got to the foul line 12 times. He's drawing 5.5 fouls per 40 minutes on the season, as a point of comparison, so that's a bit low. And it's a few too many 3-pointers, perhaps. Watching him, too, Parker far too often settled for pull-up jumpers rather than attacking the basket. But no more! At least, not against N.C. State, when he hit 5-of-12 two-point shots, 2-of-2 3-pointers and 7-of-10 free throws. He was back to being the Parker of old (if there is such a thing for a freshman), attacking the hoop and limiting his 3-point attempts rather than just jacking up 3s and posting up without a real idea of what he would do next. If he can be that player he was against N.C. State, then there are few - if any - teams that can stop him.
Manu Lecomte. He has a height disadvantage against Duke, but he's kind of a nifty little point guard for the Hurricanes, able to get to the hole and draw fouls at times and in a way that makes you wonder why he doesn't do it all the time. He's averaging 13.5 points in Miami's ACC wins (on 6-of-15 shooting and 12-of-14 from the line) and 5.7 in losses (on 5-of-14 shooting and 1-of-2 from the line). If I've said it once, I've said it a thousand times - Miami needs all the offense it can get. Duke has shown it's vulnerable to getting beat off the dribble and Lecomte has shown he's capable of getting to the basket.
STATS ARE FOR LOSERS
Forcing turnovers is nice, but Duke's defense is really at its best when it keeps opponents off the foul line. Duke is 2-4 when opponents post a free-throw rate of 42.0 or higher this year, and the two wins were by one over Vermont and by four over Virginia. … In theory, that shouldn't be a problem against Miami. The Hurricanes have been over 42 just six times this season, and just two of those in ACC play (although those were Miami's two ACC wins - a 44.2 against Georgia Tech and a 52.0 - Miami's highest FT rate this season - at UNC). … Miami held Georgia Tech to 42 points on Saturday. The Miami football team allowed 42 or more twice times this season in consecutive games (a loss to Virginia Tech and a loss at Duke).
NARRATIVES
Duke Win:
Courtesy of Duke Blue Planet, one of the best GIFs of the year:
Duke Loss: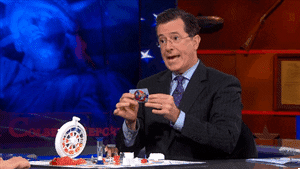 Miami Win:
Wait…huh?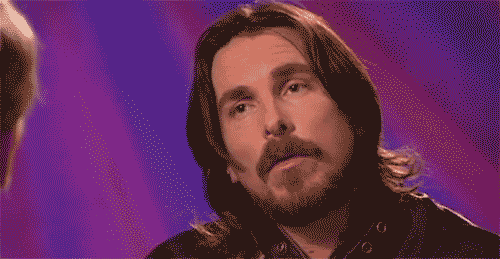 Miami Loss: 
PREDICTION
Duke, 66-54. Duke's offense is too good. Miami's offense is too bad. It's math.
Last week: 11-3 (11-3 ACC)
Overall: 35-17 (27-13 ACC)