Wednesday, March 5, 2014 9:01am
NO. 4 DUKE (23-6, 12-4 ACC) AT WAKE FOREST (15-14, 5-11 ACC)
Time: 7:00 p.m.
TV: ESPN2/WatchESPN
THE SKINNY
Seriously, Wake Forest was 14-6 at one point this season. Let that sink in for a minute. The Deacs were 14-8 the last time they played Duke this season, back in early February. But they were 14-6. Obviously, both teams are a bit different now. Like, Duke plays some defense, and Wake Forest doesn't, for one. That's new. Duke has won six of seven starting with the first meeting with Wake, and has looked pretty impressive in its last two games, particularly on the defensive end. This is comparatively speaking, of course, and one of the opponents was Virginia Tech, but still. The blueprint for the first meeting, if anything can be taken away from it, is that Wake was blown out in spite of shooting reasonably well because of bad defense and turnovers. Wash, rinse, repeat for the Deacs in the last few months. If Wake takes care of the ball AND can knock down some shots against Duke, they'll have a chance. But what have we seen in the last few months to indicate that would happen, much less that Wake would defend Duke - coming off an eight-day break - well enough to stay in it? I'm not seeing it. But what do I know? (Don't answer that.)
NAMES TO KNOW
Jabari Parker. So, remember that thing where Jabari Parker had a rough start to conference play in the first half of the year or so (from a shooting perspective)? Well, the rest of the league can thank Wake Forest for getting him back on track. Since and including that game - so, the last seven now, with two to go - he's averaging 19.4 points on 53.9% shooting. His 153 ORtg against Wake is still his best in ACC play and second-best of the year behind the Davidson game. He had his fewest points since January 13 in Duke's last game - 11 against Virginia Tech on 3-of-11 shooting - but it was the end of a long stretch for Duke, and he'll likely come back to this game rejuvenated. And as a top POY candidate as recently as a week ago, it will be interesting to see if he can keep pace with what Marcus Paige and T.J. Warren (particularly Warren) have done the last week or so while Duke was off.
Codi Miller-McIntyre. He didn't play in the first meeting with Duke, so, there's that. Not that it would have made that much of a difference, probably, save Wake's ability to take care of the ball. But Miller-McIntyre certainly can be a difference-maker for the Deacs, and is a much better option at point - particularly against an aggressive and well-rested Duke defense - than Madison Jones. Ever since CMM's goose egg against UNC a little over a week ago, he's been much better. And by that I mean he's scored points. Ten in each of the last two games, in fact! Not to mention eight assists to three turnovers in that span! At times this season, Duke has struggled to stop dribble penetration and Miller-McIntyre is certainly capable of hurting opponents off the bounce. And if he has 20 points, that means that clearly, if he had played in the first meeting in Durham, then Wake and Duke would have tied. Because that's how transitive property works.
STATS ARE FOR LOSERS
Duke has gone five straight games without allowing an opponent to have an eFG% over 50%. So that's good news! Of course, Duke has now gone five straight games without an offensive efficiency over 120, a feat Duke accomplished seven times in its first 12 games. So that's not as good. But the improved defense, that's good! … Wake Forest's loss to Boston College included a lot of awful. But perhaps the most awful was rebounding just 8% of its misses against one of the worst defensive rebounding teams in the league. And to put that in perspective, it was Wake's worst mark in the Ken Pom era. Against Boston College. 
NARRATIVES
Duke Win: K. Let's just get to Saturday.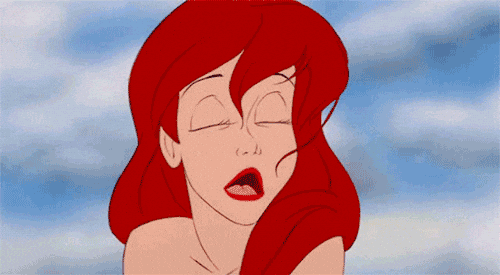 Duke Loss: …………………..DUKE!!!!!!??????
And also, what the heck did you spend all that time off doing, Duke?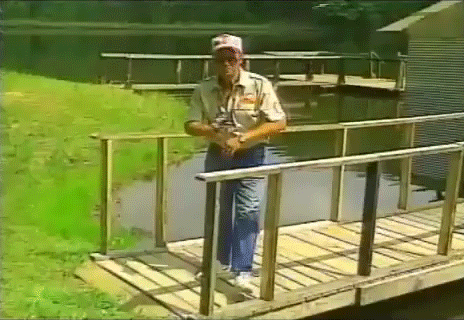 Wake Forest Win: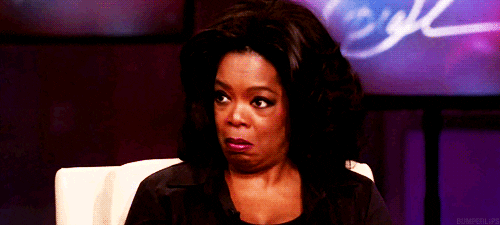 Wake Forest Loss: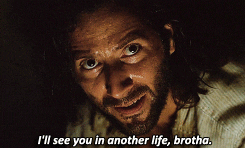 PREDICTION
 Duke, 81-66. Senior Night for Jeff Bzdelik will end unceremoniously.
Last week: 10-4 (10-4 ACC)
Overall: 104-34 (95-30 ACC)