Monday, March 3, 2014 12:12pm
NOTRE DAME (15-15, 6-11) AT NORTH CAROLINA (22-7, 12-4 ACC)
Time: 7:00 p.m.
TV: ESPN/WatchESPN
THE SKINNY
So, a bit of good news, bad news here for Notre Dame. Good news? The season is almost over, and you can forget a lot of this ever happened! So that's good. More good news, if you're into this sort of thing? Carolina didn't play all that well in its win over Virginia Tech, so you never know what could happen!
Also, Notre Dame played a pretty good game against UNC last time - at least, at times - even if the final score didn't indicate it. Notre Dame started off hitting its first four three-pointers against UNC in the first meeting, and Tar Heel fans nationwide rolled their eyes and thought to themselves, "Welp, here we go again." (Most other fan bases were likely playing the world's smallest violin for them.) Except the Irish would go more than 15 minutes of game action without hitting another and finished making just 6-of-21 three's after starting 4-of-4. (Is that bad?) And what's worse, Notre Dame turned it over a lot more than it usually does AND North Carolina was able to turn those into points (23, to be exact). That's haunted the Irish some in games where it played reasonably well against better opponents, and it came back to bite them again in the overtime loss to Pitt when they turned it over on over 24% of their possessions, most since 25.2% against UNC. In other words, if Notre Dame turns the ball over and can't make threes, it has no chance. Do those two things, though, and who knows?
NAMES TO KNOW
Garrick Sherman. A lot of opposing big men aren't able to have much success against the Tar Heels' length. Sherman, though, definitely did as he had 17 points on 7-of-11 shooting (though just six rebounds). After the UNC game, he would go four straight games in single digits as he struggled with an injury, but we all knew the Shermanator would come back better than ever.
And in the win over Georgia Tech last week, he had 21 points (his most since January 21) on 10-of-15 shooting. He still hasn't had more than eight rebounds in over a month now, but if he's scoring efficiently, there's no need. Pitt on Saturday, though, was able to turn Sherman into a no-factor - he played 31 minutes but had his lowest ORtg since November 15, as he had six points on 3-of-5 shooting, attempted no free throws and turned it over five times. And he went without an offensive rebound for the first time since the season-opener. Notre Dame will need some semblance of an inside threat to hang with the Tar Heels, and if he's not playing well, forget it.
Marcus Paige. In one of the more puzzling stat lines of the year, just a game removed from his fantastic performance against N.C. State, UNC's sophomore point guard posted his lowest usage percentage of the season in a close win at Virginia Tech (14%). He also finished with single digits for the first time since January 20 (a loss at Virginia), but to be fair, this was also the first time all season he finished in single digits AND had an ORtg over 100 (a 124). He did have some foul trouble (which is why he played just 30 minutes), but his one assist was a season low. He didn't have a turnover and he was just 3-of-7 shooting, so he didn't force anything.
But as his head coach Roy Williams said afterwards, he needs to be more selfish at times. It's almost like Paige is still learning when to be selfish and when not to, but during this stretch run here, North Carolina needs him to be as selfish as possible because he's clearly their best player. The game at Notre Dame was another that UNC won without a dominating performance from Paige - it was also back when McAdoo was playing very well - but Paige still had a good game, finishing with 16 points. Paige may not care much about winning ACC Player of the Year, but that's an award that's still out there for him. But not if he continues to defer so much. And really, though, it's not selfish of him to look to score more if he's the best player on the floor for his team, right?
STATS ARE FOR LOSERS
North Carolina is using just 15.7 seconds of the shot clock in ACC play before taking a shot - the fastest in ACC play - but its ACC opponents are using 19.8 seconds before ending a possession, which is 11th out of 15 teams. … Notre Dame, meanwhile, is burning a ridiculous 20.3 seconds before ending a possession in league play and that is somehow not last in the league, but 11th. ELEVENTH! … Notre Dame's 1.23 points per possession against Pittsburgh were its best against a team not named Boston College in ACC play since a 1.23 in the win against Duke on January 4. … North Carolina's 60-possession game against Virginia Tech was tied for its slowest game both of the year and in ACC play (a 60-possession loss to Syracuse), both of which are the slowest games UNC has played since a 58-possession, 48-46 win over Boston College in 2011. It was as hideous as the numbers suggest.
NARRATIVES
Notre Dame Win: …….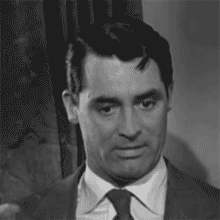 Notre Dame Loss: 
North Carolina Win: Probably a lot of this will be going on:
North Carolina Loss: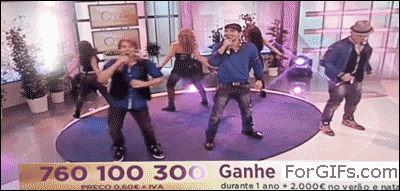 PREDICTION
North Carolina, 79-70. Fun times.
N.C. STATE (17-12, 7-9 ACC) AT PITTSBURGH (22-7, 10-6 ACC)
Time: 9:00 p.m.
TV: ESPNU/WatchESPN
THE SKINNY
Well….hmm. I can say this - the first meeting between these two teams took place so long ago, it's hard to extrapolate much from it. Except for this part - if N.C. State lets Pitt out-tough them the way they did then, this game won't be close. But Pitt's a different team since then - and not in a good way - while N.C. State is….I'm not sure. The Wolfpack has been riding an emotional rollercoaster in the last five games, nearly beating Syracuse before getting blown out at Clemson, beating Virginia Tech, then nearly beating UNC and losing in disappointing fashion to Miami. Two letdown losses, two near-huge wins and now…what, exactly? The players are saying all the right things, and this is an absolute must-win for them.
It's close to that for Pitt too, though, as the Panthers are starting to take all kinds of guff for a weak non-conference schedule as they're struggling late in the season. N.C. State is now dead last in ACC-only defensive rebounding, so there's that. The Wolfpack is going to have to crash the boards against a Pitt team that will be more than happy to use second chances to score. And N.C. State is going to have to keep Pitt - No. 2 in ACC-only free-throw rate - off the line, which will be easier said than done, as N.C. State is No. 14 in defensive free-throw rate (ACC-only). Really, though, this is a winnable game for the Wolfpack and they're going to have to find some mental fortitude if they want this one.
NAMES TO KNOW
Tyler Lewis. Back in the first meeting with Pitt, Lewis played just five minutes. He's played 15 or more in all but one game since, and that's not a coincidence. N.C. State's offense just runs better with him at the helm, and that change could make a difference in this game. The sophomore point guard has 36 assists to three turnovers in N.C. State's last six games, and his play is a big reason why N.C. State has been in position to get those huge wins over Syracuse and UNC in the first place. But Lewis remains a defensive liability, and Pitt's point guard James Robinson is certainly capable of exploiting that. Lewis has to keep the offense under control and running smoothly to give the Wolfpack a chance.
Lamar Patterson. So is he back? It would certainly appear that way - his 134 ORtg against Notre Dame was his best since January 25, and he was vintage Patterson again with 20 points, seven rebounds, seven assists and two steals. It's the same kind of game he had in the win over N.C. State, really - 22 points, eight rebounds, six assists and two steals. It's what vaulted him into ACC POY conversations before a hand injury set him way back, and he's still not shooting great - he's 15-of-48 from three in the last six games - but he did make 5-of-10 two-pointers against the Irish, his best percentage since January 25. He's going to need to knock down shots, and to be the Patterson that's made Pitt so good - a versatile stat-stuffer who can shoot, yes, but can also make big shots and avoid turnovers. If he does that, plus help hold T.J. Warren to an inefficient day (for him, anyway) like he did in the first meeting (23 points on 8-of-19 shooting), that should be enough for Pitt.
STATS ARE FOR LOSERS
Pittsburgh has now allowed five straight opponents to have an offensive efficiency of 100 or higher, including Notre Dame's 122.6, the highest allowed by Pitt in a win this season. … Pitt, though, had an efficiency on offense of 128.7, its fourth-best this year and third-best against Notre Dame all season. … Pitt was somewhat fortunate Notre Dame turned it over on 24.2% of its possessions since the Irish had an eFG% of 69.0%, the highest allowed by Pitt this season by far and highest overall by a Pitt opponent in the Ken Pom era. … Somehow, Miami had an offensive efficiency of 139.8 against N.C. State, which was the highest by an N.C. State opponent this season and Miami's highest of the year. It was also the highest mark against N.C. State since UNC had a 148.4 in 2006. So, the highest in seven years. By THIS Miami team. I mean…woof. … N.C. State is now 16-3 when holding opponents under 110 in OE and 1-9 when opponents eclipse that mark. … Miami's 64.1% eFG% was the highest allowed by N.C. State since Syracuse shot 65.3% in a December 2011 win in PNC Arena.
NARRATIVES
N.C. State Win: STILL ALIVE, BABY!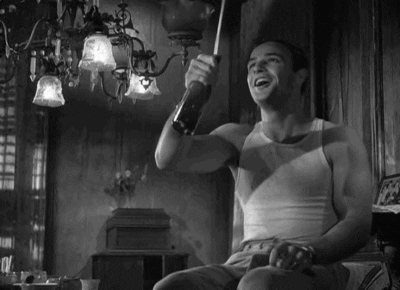 N.C State Loss: Welp.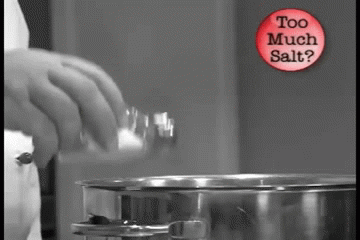 And also: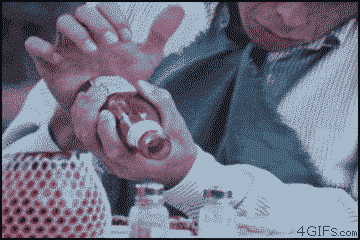 Pittsburgh Win: Is this the part where you all ask us to apologize for winning again? Please. Stay mad.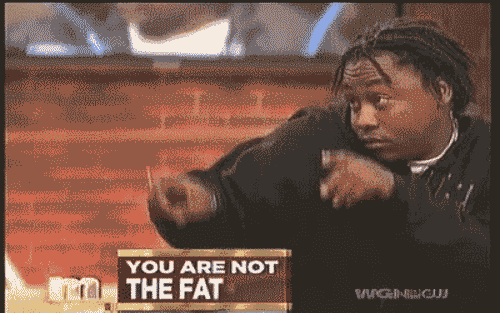 Pittsburgh Loss: Pitt, please accept your bid to the NCAA Tourname- OH MY GOD IS PITT ALL RIGHT?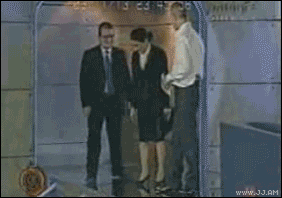 PREDICTION
Pittsburgh, 60-52. I just think this might be one gut-punch too many for the Wolfpack.
 Last week: 10-4 (10-4 ACC)
Overall: 100-32 (91-28 ACC)