Wednesday, January 29, 2014 10:43am
Lauren Brownlow breaks down the ACC's Wednesday night matchups.
NORTH CAROLINA (12-7, 2-4 ACC) AT GEORGIA TECH (11-9, 2-5 ACC)
Time: 7:00 p.m.
TV: ESPN2/WatchESPN
THE SKINNY
Bad offense versus bad defense! Mediocre defense versus bad offense! #goacc Here's some good news for UNC as it seeks to continue its "UNC BACK?!?!?!" world tour - the Tar Heels, heavily reliant on two-point buckets, are facing a Georgia Tech defense that is last in the ACC in two-point defense! Good news for Georgia Tech - it is hitting its three-pointers now! Bad news - it's still not winning games! So, there's that. If there are two areas to watch, it's this: North Carolina can't seem to avoid putting opponents on the line, even opponents that don't typically get there, and Georgia Tech could use offense however it can get it. North Carolina, meanwhile, thrives on getting to the offensive boards while Georgia Tech typically keeps opponents at bay on the offensive glass. But North Carolina has proven vulnerable to offensive rebounding by opponents, and Georgia Tech showed a penchant for it against N.C. State (albeit against a zone defense, which it likely won't see from the Tar Heels unless they can get them in foul trouble). Unlike some, I won't be so dismissive of a win like this for UNC. It's been a house of horrors for them in recent years, and this is a Georgia Tech team that is clearly still fighting. Also, this UNC team lost to Miami at home, and held Syracuse to its worst offensive efficiency of the season and LOST BY DOUBLE DIGITS. Beggars can't be choosers, as it were.
NAMES TO KNOW
Leslie McDonald. It's not a coincidence that the senior ended the lowest percentage of Carolina's possessions in ACC play to date - 13% - against Clemson, and had his best ORtg of the season. Or that North Carolina won handily, for that matter. He talked after the game about how his eight-minute second-half benching against Virginia reminded him he needs to play within the UNC offense and "be more patient", as he put it. And he was against Clemson, making 4-of-7 shots (2-of-5 threes) in 29 minutes. It was his most minutes played since the win over Davidson, and that's not a coincidence, either. He was not in foul trouble, and he wasn't hurting the team. He was an asset. That's the McDonald who UNC needs, not that one who shot the ball 28 times in 72 minutes over the three games before Clemson (making eight). North Carolina has to play McDonald, and McDonald has to play well. It's that simple. But he doesn't have to take every shot. It looks like he's getting closer to finding that balance.
Kammeon Holsey. The seeming regression of the 6-8 springy senior has been puzzling, to say the least. He does have the highest ORtg of his career (103.0), but his eFG% is at its lowest since he was a freshman, his free-throw rate is falling, and he's not shooting as well as he has in years past from inside the arc (thankfully, he doesn't attempt threes). So it's not as much statistical as it is the eye test. And my eyes - and the eyes of others, by the way - say that Holsey continues to make questionable decisions with the basketball (and on defense), and that he doesn't seem that much more polished than he was three years ago. That seemed to be the case against N.C. State, anyway. He was 1-of-4 shooting for four points, adding eight rebounds, but four fouls and four turnovers. In 22 minutes. When Chris Bolden has a higher ORtg than you in a game, you know you've done something wrong. This team tends to ride or die with guys like Holsey, though, and Holsey can be brilliant; he's 12-of-16 shooting for 26 points in Georgia Tech's two ACC wins. But he's picked up four in six of the last seven games. If he's going to play - and it would seem he is - he needs to play better.
STATS ARE FOR LOSERS
North Carolina had made 8-of-27 three-pointers in the two ACC games leading up to the Clemson game. And the Tar Heels drained 8-of-18 against Boston College Marcus Paige, Leslie McDonald, and J.P. Tokoto were the only Tar Heels to attempt threes in the previous two games; against Clemson, those three combined with Nate Britt to make 6-of-15. (The walk-ons were 2-of-3.) … Not only has Clemson allowed consecutive opponents to post their respective highest offensive efficiency marks against them this year (Pitt with a 128.6 and UNC with a 131.3), but those marks are also the worst allowed by a Clemson defense since 2006 (Duke had a 133.8). … North Carolina's 48.3% on the offensive glass against Clemson was also the highest mark against the Tigers this year, and highest since Arizona had a 48.8% in December 2012. … Speaking of offensive rebounding percentage, Georgia Tech's 45.0% on the offensive boards against N.C. State was its best mark of the year and highest in a loss. … Six of Georgia Tech's last eight opponents have had an eFG of over 50%; just three of the Yellow Jackets' first 11 opponents shot 50% eFG% or better.
NARRATIVES
North Carolina Win: UNC IS BACK, BABY! WIN STREAK = ENGAGED! ATLANTA DEMONS = VANQUISHED! WHO CAN STOP THE TAR HEELS NOW?!?!?! (Certainly not the upcoming schedule, probably: N.C. State at home, Maryland at home, and at Notre Dame.)
 North Carolina Loss: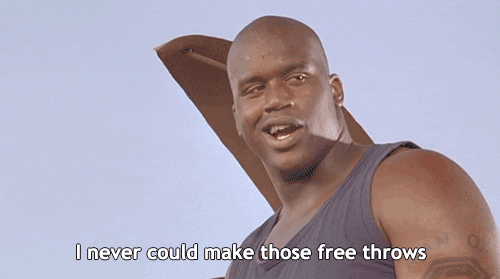 Georgia Tech Win: An ACC win! Nice job, guys! Georgia Tech Loss: The Georgia Tech basketball fan experience:
PREDICTION
North Carolina, 71-62. Not very confident about this one, but hey. Someone has to win. That should be a slogan: "ACC Hoops: SOMEONE HAS TO WIN! TUNE IN TO FIND OUT WHO!"
VIRGINIA TECH (8-11, 1-6 ACC) AT BOSTON COLLEGE (5-14, 1-5 ACC)
Time: 7:00 p.m.
TV: RSN/ESPN3
THE SKINNY
As the saying goes, if you can't score efficiently against Boston College, you can't score efficiently against anyone. Well, Virginia Tech couldn't score efficiently on Boston College in the first go-round, so, um. There's that. And that was back when the Hokies were playing reasonably good defense themselves, which is the only reason that game was remotely close. Boston College was held to a 101.1 offensive efficiency, its second-lowest in ACC play. Both teams are going to need to get to the foul line and make three-pointers, since it's about all each team does well at this point. (Well, correction: Virginia Tech has one guy who gets to the line a lot in Devin Wilson, who leads the nation in free-throw rate, and he's taken nearly half of their free-throw attempts in the last four games on his own. But it still counts!) Boston College, though, is scoring nearly a quarter of its points in ACC play from the foul line and has the second-best free-throw rate in the league. Virginia Tech hasn't let opponents get to the line, but Boston College has, because its defense is awful. Virginia Tech is shooting just 31.8% from three in league play, but is scoring nearly 35% of its points from beyond the arc. Boston College scores nearly 41% of its points from three and it's hitting nearly 41% of its shots, so that's good math, except for that whole awful defense thing. And that's a thing.
NAMES TO KNOW
Lonnie Jackson. The Virginia Tech game on January 11 kind of started the Lonnie Jackson resurgence, and the Eagles have at least been competitive in every game since, to varying degrees. Since and including that game - a four-game stretch - he's averaging 15.8 points on 22-of-42 shooting (19-of-34 from three). Prior to that stretch, he was 10-of-32 from three. And he hadn't played more than 30 minutes in any game before that stretch; he's seen at least 30 minutes in every game since. And it's helped the Eagles out as a team - they've hit 40-of-92 threes in the four games (43.5%). Has it led to wins? No. But, hey! MOAR THREE-POINTERS! Offense hasn't really been the Eagles' problem, really, but against the offensively-challenged Hokies, they'll certainly take all the offense they can get.
Jarell Eddie. As we've discussed previously, Virginia Tech isn't beating anyone without Eddie having a big game. Or, at least, a good one. And that hasn't been happening. In ACC play, he's shooting 8-of-35 from two (!!!!) and 15-of-48 from three. That's 23-of-83 overall. WOOF. It looked like he might he finding himself again with a 20-point effort against Wake Forest on 5-of-16 shooting, but he followed that up with a 2-of-10 performance at Virginia. The Hokies are 3-0 this year when Eddie scores 24 or more points and…well, yeah. Not good in the other games. Not quite fair to ask that much of Eddie, who's really more of a complementary player, but it is what it is, as they say.  Eddie struggled in the first meeting with Boston College with 10 points on 3-of-14 shooting. So, um….do better?
STATS ARE FOR LOSERS
While Virginia Tech is not favored to win any of its remaining games per Ken Pomeroy, oddly enough, this is the fourth-likeliest win remaining, somehow. … Georgia Tech's 117.9 offensive efficiency rating against Boston College wasn't its best all year, but it was its best against a team not named Presbyterian, and was its best against an ACC opponent since a 118.5 against Virginia Tech in 2012. … If only the third "quarter" of games counted as an entire game! Boston College has "won" each third quarter in ACC play this season by a combined score of 119-84. Unfortunately, it has been outscored 334-273 in all other quarters combined so…….yeah. … This Virginia Tech team right now would have the worst conference-only offensive efficiency since 2003 (a 94.3). And somehow, it's not even last in the league in that category, but that's a whole other issue. But this year's team wouldn't hold that title by much - the 2004 Hokies had a 94.4 rating in Big East play. Other than the 2012 team being at a 95.9 in ACC play, the Hokies have been at 97 or better every other year, and 99 or better all but once in their leagues' games.
NARRATIVES
Virginia Tech Win: I mean….great? I don't even think I have a GIF for this. Oh wait, here's one!
Virginia Tech Loss: Hokie Nation has to already be dead inside, right? What's one more?
Boston College Win: HEY COOL, BC! We're all still waiting patiently for your first Ken Pom top-100 win, but it's all good!
Boston College Loss: Here is Boston College's season, in a nutshell - it began with such promise, and then…
PREDICTION
Boston College, 67-63. I guess.
NO. 2 SYRACUSE (19-0, 6-0 ACC) AT WAKE FOREST (14-6, 4-3 ACC)
Time: 9:00 p.m.
TV: RSN/ESPN3
THE SKINNY
Syracuse has Duke coming up on Saturday, and so the only logical conclusion is….TRAPGAMETRAPGAMETRAPGAMETRAPGAMETRAPGAME
But seriously.
Miami head coach Jim Larrañaga said after his team lost to Syracuse again that what makes the zone so effective is that it's unpredictable. I won't paste all of his remarks, but you can read it here. Basically, anytime you find something that works against the zone, Syracuse adjusts and takes it away. And you've got to find something else. Wake Forest head coach Jeff Bzdelik has said on more than one occasion that his team tries to prepare for each and every scenario it could possibly face in a game, and the Deacs have had three days of likely nothing but zone offense prep work. You can say a lot of things about Bzdelik, but he does understand the game very well. And Wake does have a number of different weapons who can hurt you - five different players have had at least 20 points in a game, and seven have scored at least 15. But in a game like this, they all need to be clicking. And Wake has yet to have a game at home where it really heats up from three, although it has hit 57-of-95 two-pointers at home and gotten to the line with relative ease. So Syracuse's interior guys are going to need to do their jobs, as they have all year, leading the league in ACC-only block percentage (16.9%). But they need to do it without fouling, as Wake is third in the league in ACC-only free-throw rate, and scores over a quarter of its points from the line. Two of Wake's best four free-throw rate performances this year have come in home ACC wins.
NAMES TO KNOW
Trevor Cooney. I chose him because Wake has yet to face a team with a hot shooter from three at home in league play. Three ACC teams have come into the Joel and shot a combined 6-of-44 from beyond the arc (13.6%); the best performance by an individual was Ralston Turner's 2-of-9. Followed closely by Eric Atkins' 1-of-5. So, you get the picture. And, it's worth noting, all those games have come down to the wire, more or less. Syracuse has struggled as a team from beyond the arc in league play (31.5%), and that's largely a result of Cooney cooling off some after a hot start. He's shooting just 14-of-51 from three in ACC games (27.5%) after shooting 43-of-86 prior to ACC play (yep, that's 50%. Is that good?). Cooney is coming off of his best percentage performance against Miami (3-of-6) in ACC play to date, snapping him out of a 6-of-25 slump in the previous three games. And he hit them in big moments, too. If he can get hot for the Orange, it will be a laugher.
Travis McKie. Okay, so after he followed up his big night against North Carolina (16 points on 7-of-11 shooting) with 15 points in the next four games combined on 3-of-19 shooting, Wake's senior appears to have found his groove again, relatively speaking. The competition hasn't been the stiffest (Virginia Tech and Notre Dame), but he averaged 19 points in two games last week on 10-of-20 shooting, To score 38 points on 20 shots is pretty darned efficient, and anytime he's playing this well, he's obviously a huge asset to the Deacs. He doesn't have to play well for them to have a chance, but it certainly doesn't hurt. He's been there before, as the saying goes, where most of his teammates haven't. The knock on him, fair or not, is he disappears against elite competition. Against Wake's five top-30 opponents, he's averaged 7.0 points on 9-of-29 shooting. But this is certainly a chance for him to prove otherwise.
STATS ARE FOR LOSERS
Syracuse has had some close ACC games this year, but has won on the strength of a strong start and a strong finish. The Orange have "won" the first and fourth quarters by a combined score of 213-141, compared to trailing in the middle two quarters, 165-157. … Wake Forest, on the flip side, has four ACC wins and in those games, it has really only managed to control one quarter: the third. It has outscored opponents 80-60 in the third, and hung on to win, in spite of being outscored by 88-74 in the fourth. That's Syracuse's best quarter (107-66), so, that could be a thing. … Wake's defense had been spotty in league play, but it held Notre Dame to a 93.0 offensive efficiency rating, the second-worst by the Irish this year. … Some might have looked at the two Syracuse games against Miami and wondered, "Huh. Weird. Miami's not very good and Syracuse struggled with them twice." Well, the old axiom holds true that one has to make shots, and Miami has done that against Syracuse, making 16-of-36 threes in two games against the Orange (44.4%). In Miami's other five ACC games, it has hit just 23-of-84 threes (27.4%). And Syracuse's other four ACC opponents have hit 23-of-71 threes (32.4%). … Worth pointing out that Syracuse's four slowest games of the year - all below 55 possessions - have been some of their narrowest wins (a six-point win over St. Francis, Pittsburgh, and Miami twice). Wake hasn't played a game below 57 possessions this year, and it has lost all games at 62 or fewer.
NARRATIVES
Syracuse Win: 
Syracuse Loss: 
Wake Forest Win: Wait, I mean, I know Wake wins games at home, but…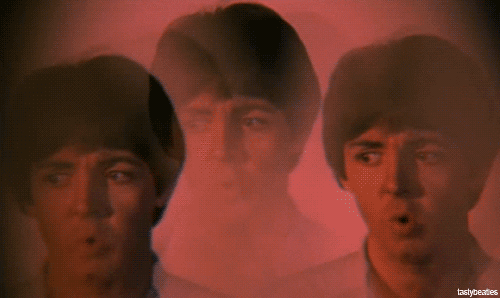 Wake Forest Loss: Trying to take that next step….oh, it's so close….I think we can just….
PREDICTION
Syracuse, 74-59. Yeah, sorry, Fighting Bzdeliks. Not seeing it. Because to pick Syracuse to win this game with Duke looming would be almost TOO obvious. Plus, Syracuse is better, so there's that.
FLORIDA STATE (13-6, 4-3 ACC) AT N.C. STATE (13-7, 3-4 ACC)
Time: 9:00 p.m.
TV: ACC Network/ESPN3
THE SKINNY
Irresistible force, meet immovable object. N.C. State scores 60.3% of its points in ACC games from two-point range. FSU's ACC opponents have scored just 44.7% of their points from inside the arc, the lowest percentage in the league. So…what's it going to be? Well, N.C. State is going to have to figure out a way to score points in other areas. Whether it's by getting to the foul line, knocking down some opportunistic three-pointers, or all of the above, it needs to happen. In losses, FSU's ACC opponents have scored 132 of their 218 points (60.5%) from the three-point line and the free-throw line, and nearly 32% from the foul line alone. Problem is, of course, those teams averaged 72.7 points (21.0 off of threes, 23.0 off of free throws). In four FSU wins, by contrast, opponents have scored just half their points from three and the foul line (and much less efficiently). Just 18.7% of points against FSU in the Seminoles' four ACC wins have come from the foul line (10.8 per game), which is the biggest difference - even in FSU wins, opponents have averaged 18.0 from beyond the arc, which is not far off the 21.0 in losses. Again, though, it's the efficiency - even teams that beat FSU haven't shot all that well inside the arc against the Seminoles, but they've offset it by getting to the line and making threes. The biggest thing N.C. State will need to concentrate on is getting extra possessions like Duke did via offensive rebounds and FSU turnovers, and by not turning the ball over themselves. Intelligent patience will be key for N.C. State, and the Seminoles are going to have to be more careful with the ball on their end (WE SAY THIS EVERY WEEK, YOU GUYS) and, seriously, get on the defensive glass, like, just a little bit, guys.
NAMES TO KNOW
Aaron Thomas. Yes, twice in a row. Because he was not good against Duke. Like, not at all. Plenty of the credit goes to Duke's Rodney Hood, who did a nice job defensively on Thomas (and on a number of other good players recently, I might add), with an assist to Tyler Thornton who did Tyler Thornton things to Thomas and was an irritant. But Thomas allowed himself to be frustrated, and he played like it. The stat line doesn't even tell the complete story: 1-of-7 shooting, no free throw attempts, two turnovers, five fouls. His 44 ORtg was his lowest since - not coincidentally, I'm sure - Florida State's loss to Michigan (he had a 35 in that game). Florida State can win games when he struggles, but not when he's taken out of the game mentally like that. Well, they CAN win games when he's like that, but it's certainly not ideal, especially on the road. And he's going to be guarded by yet another capable defender in this game (more on that later). Thomas is still an elite scorer and is as good defensively as anyone in the league, so Saturday was likely an anomaly. His stats this season would indicate that, anyway.
Desmond Lee. What N.C. State's juco transfer guard did defensively against Maryland's Dez Wells, holding him to 10 points on 2-of-11 shooting, three fouls and five turnovers - was as impressive a defensive performance as you'll see. But Lee hadn't really developed into the kind of consistent offensive weapon he could be for the Wolfpack with his ability (or willingness, or both) to drive to the basket. He's drawing 5.2 fouls a game, and his free-throw rate is 183rd in the country. In N.C. State's first five ACC games, though, that's about all he did well - he scored 19 of his 38 points from the foul line and shot 8-of-28 from the field, adding 12 turnovers. But in the last two games - both N.C. State wins, not coincidentally - Lee has averaged 12.5 points on 7-of-16 shooting, adding 11-of-15 free throws. He still has seven turnovers in the last two games, but it doesn't matter - his defense, his improved shooting, and his attacking mindset have been assets to this N.C. State team. And he's always the guy who shows up in ways the box score doesn't show, like by being kind of the energy of this N.C. State team on the court. When he's a positive energy, so to is N.C. State's…energy. Or something.
STATS ARE FOR LOSERS
After turning it over 21 times at Duke, N.C. State has committed just 18 total in the last two games. … N.C. State has been outscored 69-55 in the first half of the last two games. The difference? N.C. State outscored its last two opponents 82-59 in the second half. In four ACC losses, N.C. State has been outscored 161-110 (!!!) in the second half. After being outscored 154-134 in the first. So, uh, welp. Maybe…don't do that. … In three ACC losses, speaking of that, FSU has been outscored 118-68 in the first half. Duke was +18, so it wasn't all the Blue Devils there. In the second half, the Seminoles have bounced back nicely to "win" the second half 104-100, but too little, too late. In wins, FSU has "won" the first half 128-99 but has always saved its best for the second half (152-130). … Speaking of that Duke game, FSU allowed Duke to rebound 61.4% of its misses. I can't even begin to process that. So I tried: FSU has allowed 50% or higher on the offensive glass 12 times since 2003 (and is 2-10 in those games). But the Seminoles went through a three-year stretch where that didn't happen after it occurred seven times between 2004-09. Then last year, it happened FOUR times. FOUR! And still, in looking back on it, no opponent has been all that close to Duke's 61.4%. The closest was UNC's 59.4% last year, and next-closest was - you guessed it - N.C. State's 58.3%, also in a win over FSU.
NARRATIVES
Florida State Win: Okay, okay. I see you, FSU. Still no bad losses.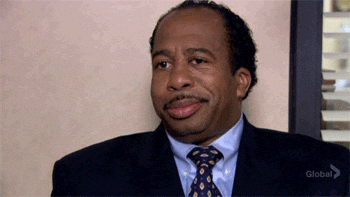 Florida State Loss: So, um, that whole "no bad loss" thing died quickly, eh?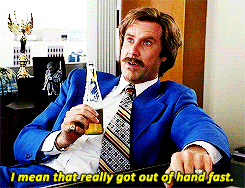 N.C. State Win: THREE IN A ROW?!?!
N.C. State Loss:
PREDICTION
N.C. State, 71-67. The Wolfpack just keeps finding a way to win. This is just a gut feeling on my part and admittedly not based on any real evidence.
MIAMI (10-9, 2-5 ACC) AT MARYLAND (11-9, 3-4 ACC)
Time: 9:00 p.m.
TV: ACC Network/ESPN3
THE SKINNY
Well, if we have to have a bowl of sads at home on a snow day, I guess we should watch this game! 
Neither of these teams are in the top five in any major offensive category. Maryland's defensive stats don't really capture how very ordinary it has been. Miami's has been spectacular, all things considered, but that offense is like…um…well…it's kind of like the 2011 National Title game on a loop. Google it. I'll refresh your memory: Butler hit three two-pointers IN THE ENTIRE GAME and the two teams collectively shot 25.9 percent. I'm sorry, you can have all the good defense you want and no thank you, sir. Since ACC play began, though, Miami is 0-4 against Ken Pom's top 25 teams and 2-0 against all others, including beating both North Carolina and Miami on the road. And Miami pushed the highest-ranked team it faced, Syracuse, twice. Maryland is 71st in Ken Pom, and if they had a Disappointment Rating or a Derp Index, I feel like Maryland would be relatively high in those rankings. Alas, they do not. The Terps have now lost four of their last five - to be fair, three of those to Ken Pom top-25 teams, but man, do the Terps manage to find a way to fall on their collective face. The other loss WAS TO N.C. STATE WITHOUT T.J. WARREN. Anyway, if the Terps can make some shots, play somewhat adequate defense and keep it together instead of disintegrating into a collective puddle of goo, that'd be good for them.
NAMES TO KNOW
Tonye Jekiri. Miami has a lot of tall players - and by that, I mean there is only one below 6-6 - but Jekiri is the only real height Miami has in the post (7-0). And he's been as good lately as he's been all year, staying on the court for longer than normal (averaging 26.5 in the last two games) and hitting 5-of-11 shots. He's 1-of-5 from the foul line in the last two games - that's bad - but he ranks in the top 300 nationally in both offensive and defensive rebounding. And a third of his free-throw attempts all season have come in the last two games, so we can cut him some slack. He also had four assists against Syracuse, which was a career-high. (I didn't even check. I'm positive.) But he can't. Stay. On. The. Court. He's fouled out of two of the last four games and picked up four or more in four of the last five. Miami needs him against Maryland's bigs. He can't do this.
Jake Layman. Well, look who's back! I'm going to go out on a limb and say his head coach is finally letting him grow his hair out again. Okay, that's probably not it. But in the two games combined prior to Pitt, he had 13 points on 5-of-15 shooting. Against Pitt, he had 18 points - his most since December 14 - on 7-of-12 shooting. HIs nine two-point attempts were a season-high as well. His ORtg was his best in ACC play, and that was against a pretty good defensive team in Pitt. The Terps kept the game close, and Layman's play was definitely a big reason why. Or, at least, a reason. If Maryland's going to salvage something out of this season - and by something, I mean a shred of respectability - Layman's going to have to get back to his early-season form.
STATS ARE FOR LOSERS
In the last two games, Miami has hit 24-of-67 two-pointers (35.8%). (Is that bad? That's bad, right?) … In the two almost-wins against Syracuse, Miami outscored the Orange 55-40 in the second and third "quarters", but was outscored 73-41 in quarters one and four. … While at Texas A&M, Mark Turgeon's defenses never finished outside the top 81 nationally and were top 34 in three of his four seasons. Since coming to Maryland, the Terps have finished 172 (in 2012), 33 (last year) and are now 62nd and falling fast. … On the flip side, a Turgeon offense struggling is nothing new - or so the narrative would tell you. But at Wichita State AND Texas A&M, Turgeon's offenses never finished outside Ken Pom's top 100 in efficiency - again, until Maryland. The Terps have finished 103, 92, and are currently 124. Welp.
NARRATIVES
Miami Win: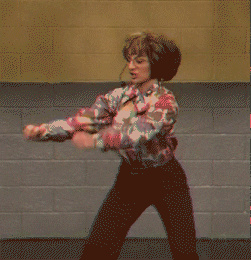 Loss: You know what other word uses a tilde besides Larrañaga?
Maryland Win: Cool! A win!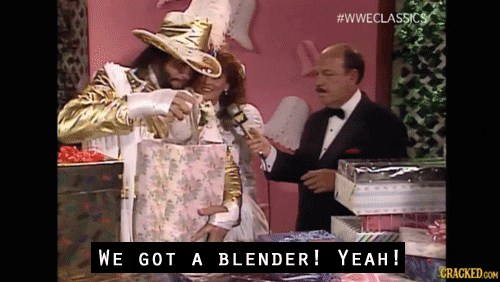 Maryland Loss: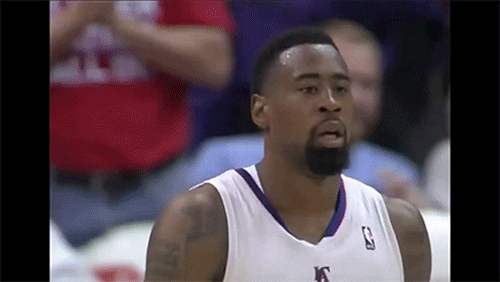 PREDICTION
Maryland, 63-56. I'd love to pick Miami. I really would. But…I can't. Sigh.
Overall: 46-17 (38-13 ACC)
Last week: 13-1 (13-1 ACC)