Wednesday, January 15, 2014 10:42am
Lauren Brownlow breaks down the ACC's Wednesday night games.
Four Wednesday games, and we have no name for our ACC Wednesdays! And so I have one. Wacky Wednesday! Very creative, I know. Or Wonky Wednesday. Or Wild-N-Crazy Wednesday. Because, quite frankly - as you'll see if you keep reading (AND PLEASE KEEP READING), I … have no idea about any of these games. There. Just putting it out there. It's tempting to pick the most #goacc outcome possible and go with that. But we'll see.
AND SO WILL YOU, IF YOU JUST KEEP READING, FOR THE LOVE OF GOD!
(Sorry, did that sound desperate? I'm still in a bit of an emotionally fragile place after the Panthers' loss last weekend. Carry on.)
NOTRE DAME (10-6, 1-2 ACC) AT MARYLAND (10-7, 2-2 ACC)
Time: 7:00 p.m.
TV: ESPN2/WatchESPN
THE SKINNY
Obviously, neither of these teams has gotten off to the start it wanted to this year, either in general or in ACC play. But Notre Dame at least had its offense to fall back on, particularly its three-point shooting, and Maryland had defense and rebounding. Well, in conference games only, Notre Dame is struggling to shoot three-pointers (31.7%) and Maryland's defense has slipped, allowing nearly 46.7% from three. And Maryland is collecting just 25.7% of its offensive rebounds in league play, 12th out of 15 teams. Maryland needs to get back to its rebounding ways, and Notre Dame could stand to knock down a few three-pointers. Both of these teams need to learn to play better defense, but only one of the two teams have ever shown any interest in doing that this season (Maryland), so let's not get crazy.
NAMES TO KNOW
Garrick Sherman. The Shermanator (yes, we're doing this nickname, so get on board or keep your comments to yourself) is going to have his work cut out for him facing off against Maryland's big men. Or, as Jeff Bzdelik has called them, "Wide Butts". Well, at least Sherman will if his game against Georgia Tech's lengthy big men was any indication. Sherman started off 0-of-9 shooting and finishing 6-of-18 for 13 points and 12 rebounds (and four turnovers). Maryland doesn't have anyone quite as skilled as Daniel Miller to defend him down low, but Maryland's bigs make things difficult and Notre Dame can't afford for Sherman to struggle as much as he did early at Georgia Tech this time.
Seth Allen. Oh, Seth. I know you're coming back from an injury, so I'm going to cut you some slack. Even your head coach says you're "not close" to 100 percent. But if you're going to be out there, you just can't shoot 0-of-8 from the field and 0-of-6 from three. You can't. You did have three assists against Florida State, but you also had three fouls. Okay, why am I telling you this as if you can hear me? Allen had been pretty efficient in his limited minutes since his return, turning it over just seven times (to 14 assists). He even averaged 14.3 points a game in his first four back and made 11-of-21 threes. So maybe that's why he kept shooting them against Florida State! He's a boost in the backcourt to a Maryland team that's struggled to hold on to the ball and to make threes (at times, anyway), and against a bad Notre Dame defense, he could have a much more significant impact (in a good way) than he did against FSU.
STATS ARE FOR LOSERS
Jake Layman hit double figures in 11 of Maryland's first 13 games. He's done it just once in the four games since and he's shot 3-of-12 from three-point range in the process (and 5-of-12 from two). … Maryland has posted two of its three least efficient offensive performances of the season in the month of January, not to mention three of its four lowest offensive rebounding percentages. … Notre Dame has held just five opponents all season below 100 in offensive efficiency, and none since December 21 (for perspective, the national average is 104.1), and 11 ACC teams have allowed below 100 on the season on average. … Notre Dame has shot just 13-of-48 (27.1%) from three-point range in the last two games.
NARRATIVES
Notre Dame Win:
Notre Dame Loss:
Maryland Win:
This was the first image that came up when I searched "out of funk". It's kind of perfect.
Maryland Loss:
PREDICTION
Maryland, 77-71. Right? I mean, that makes sense? Which, naturally, means it won't happen.
CLEMSON (11-4, 2-1 ACC) AT VIRGINIA TECH (8-7, 1-2 ACC)
Time: 7:00 p.m.
TV: RSN
THE SKINNY
Clemson beats Duke, then plays Virginia Tech … THIS HAS LETDOWN GAME WRITTEN ALL OVER IT! In all seriousness, Clemson is so good defensively that the Tigers can stay in games with almost anyone. Unfortunately, they're so bad offensively that they can stay in games with almost anyone. See where we're going here? They have the capability to beat a lot of teams, but, you know, gotta make shots! Duke made that easier than some, but Clemson has little to no margin for error offensively if it wants to win a game like that. The Tigers, in theory, should have no problems with a Virginia Tech team that's floundering right now, to put it kindly. But Virginia Tech's defense is actually statistically (per KenPom.com) better than Duke's. Clemson cannot afford to get a huge win like Saturday's, only to catch a case of ACC Fails in Blacksburg. And as for Virginia Tech? Is "good job, good effort" sufficient? Yeah. (Note - I am writing this preview as I'm watching Georgia-Florida, and I just saw Dorian Finney-Smith make a three-pointer. Can't make this stuff up.)
NAMES TO KNOW
C.J. Barksdale. Well, hello there, one of the only known names on the Virginia Tech roster that people have at least heard of before this season that's not named Jarell Eddie! (That's a mouthful.) A big reason the Hokies were in it against Boston College on Saturday - in addition to BC being not so good - is Barksdale came relatively out of nowhere with a nice game, finishing with 11 points on 4-of-8 shooting (2-of-2 from three!!!!). The 6-8 junior hadn't attempted a three-pointer before this season, and he's 4-of-10 after Saturday! Anyway, Virginia Tech needs basically all the offense it can get from pretty much any source, so here's hoping he can help Jarell Eddie out a bit.
Jaron Blossomgame. Oh bless you, sweet Jaron, for finally having a nice game so that I could use your Blossom … name. Blossomgame. How is this not one of the best names in ACC history already? It totally is. Anyway, the redshirt freshman finally lived up to his amazing name with a career-high 14-point effort against Duke, draining 2-of-4 three-pointers! His GAME IS BLOSSOMING right in front of our eyes! BLOSSOMGAME! Those were bound to drop at some point - he was 3-of-15 coming into the game. But what was better than those were his 14 rebounds. He had 15 in the previous five games combined. Much like the Hokies, Clemson's offense often hits some rough patches and it, too, could use all the help it could get. Clearly the 6-7 forward has some talent - now, time to make shots! YOU CAN DO IT, JARON! BLOSSOM AND GROW! (I'm sorry)
STATS ARE FOR LOSERS
Clemson is shooting 75.6% from the foul line this year, but shot just 60% (12-of-20) against Duke, in spite of shooting 80% from the line in the previous three games combined. … Clemson might have had a late offensive explosion against Duke, but it was only the Tigers' fifth-best offensive performance this year, per efficiency. It was, however, Clemson's best free-throw rate of the season (56.6), and perhaps it's an indication the Tigers should attack the basket more? Just saying. … Virginia Tech has made just 40.6% of its two-point attempts over its last five games, including a woeful 37.1% against Boston College. Clemson's opponents shoot 40.9% from inside the arc, so, welp. … Virginia Tech is 6-1 when posting a free-throw rate better than 37.5 and 2-6 when it's below that. Clemson's opponents have a free-throw rate of 28.6, 13th-lowest in the nation.
NARRATIVES
Clemson Win:
ZOMG YOU BEAT A TEAM AFTER BEATING DUKE!
Clemson Loss:
Clemson can now expect to lose its next two games, at minimum, as the universe's punishment for the Tigers' insolence in beating Duke. This is otherwise known, of course, as a Duke hangover, since Clemson played its best game ever in the history of time against Duke and thus has nothing left in its metaphorical tank, even for middling opponents like Virginia Tech.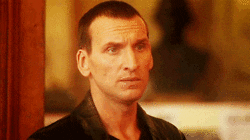 Virginia Tech Win:
HAHAHAHA ACC I QUIT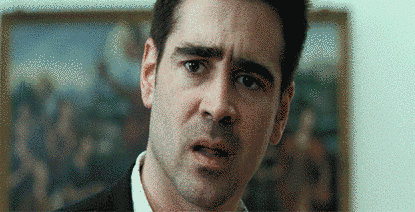 Virginia Tech Loss:
PREDICTION
Clemson, 66-58. I don't have the guts to pick the upset. I want to, though, so badly.
N.C. STATE (11-5, 1-2 ACC) AT WAKE FOREST (11-5, 1-2 ACC)
Time: 9:00 p.m.
TV: ACC Network/TheACC.com
THE SKINNY
In ACC games only, just about the only thing going right for N.C. State has been its ability to get to the foul line. The Wolfpack can certainly attack the basket, and it's scoring over 30% of its points from the line in conference play. Wake Forest, meanwhile, hasn't always been able to keep opponents off the line - it's middle of the pack in league games only in free-throw rate, but that's no doubt bolstered by UNC's paltry 14.7 (Virginia posted a 44.2, Pitt a 58.5). Wake Forest has thrived on getting to the line in league play, too - its 53.6 free-throw rate is second in the conference, as is its 28% scoring from the foul line. But N.C. State has been better than Wake at keeping opponents off the line in league play, allowing just a 29.7 free-throw rate. Whichever team attacks the basket best and draws fouls, getting the other team into its bench and scoring from the line, will probably have the best chance in this one. Really, there's not much else either team is doing particularly well in ACC play. N.C. State's defense is allowing just 28.6% from three in league games, so there's that. And the Wolfpack has made 80% of its foul shots in ACC play after having major issues with that in the non-conference. And … yeah. I've got nothing.
NAMES TO KNOW
Jordan Vandenberg. He's been one of the most improved players in the league so far this year, not to mention a joy to interview. But the Aussie 7-footer was M.I.A. against Virginia, missing his only shot attempt and getting just three rebounds (and blocking zero shots) in 15 minutes. He's had such a huge impact most of the season for N.C. State, posting a team-high (and 17th in the nation) ORtg of 134.0, and a 9.7% block percentage (49th in the country). He needs to be back in his role as the rim protector for the Wolfpack. He has six blocks in ACC play so far, but he has nine rebounds in N.C. State's lone ACC win and eight in two losses. That's not a coincidence.
Travis McKie. Wherefore art thou, Travis? In the two games prior to Wake's home win over UNC, McKie had a total of 13 points on 4-of-13 shooting (2-of-7 from three). Against UNC, he had 16 points on 7-of-11 shooting. And in the two games since, guess what? Gone. Eight points on 2-of-9 shooting (1-of-5 from three). Why the senior is falling in love so much with the three-point shot is beyond me. It's the first time in his career he's not nationally ranked in free-throw rate, and his 3.7 fouls drawn per 40 minutes is a foul on average less than last season (4.7). Again, not a coincidence. Wake doesn't need him to average 20 points, but it does need him to be more aggressive and attack the basket.
STATS ARE FOR LOSERS
N.C. State has won three straight road games and is 3-1 on the road this year, but it has lost three straight home games. Wake Forest is 0-3 in its last three away from home and has won all 10 of its home games this season. SOMETHING'S GOT TO GIVE! … N.C. State is shooting just 40.4% from two-point range in its last four games. … Wake is shooting 62.4% from the foul line - 335th nationally - but N.C. State's foul-line defense is 350th out of 351 teams (77.4%) - WHICH WILL PREVAIL?!?!? (Wake's also shooting just 64.6% in league play, slightly better but still…yeah.) … In last year's Wake win over N.C. State at home, Wake's 114.2 offensive efficiency was its fourth-highest of last season but eighth-highest surrendered by State's defense. And the 111.6 offensive efficiency State posted was the highest number Wake allowed in a win last season. Only twice in the Bzdelik era has Wake allowed a higher number and still won. … N.C. State, meanwhile, allowed an efficiency rating better than 110 in 10 games last season and was 2-8 in those games (22-3 in all others).
NARRATIVES
N.C. State Win:
So basically, this team only winning on the road is going to keep being a thing that happens?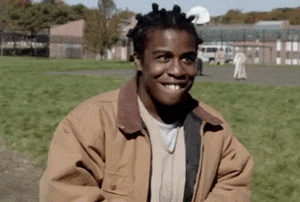 N.C. State Loss:
Listen, we all knew this was going to be a long season but State fan can only suffer so many indignities and one of those indignities is losing to Wake.
Wake Forest Win:
Another home win over a Big 4 Team! Another step closer to ensuring Jeff Bzdelik's….job…security.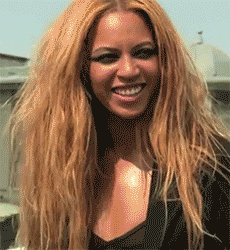 Wake Forest Loss:
PREDICTION
N.C. State, 65-58. I have to go with the opposite of my gut here. And my gut tells me that Wake Forest will win. And so I will pick N.C. State. #goacc
FLORIDA STATE (11-4, 2-1 ACC) AT MIAMI (9-6, 1-2 ACC)
Time: 9:00 p.m.
TV: ACC Network/ESPN3
THE SKINNY
Florida State's defense is back to being Florida State's defense. Really, this Florida State team looks a lot like a Leonard Hamilton team - stingy around the basket, rangy and athletic, liberal usage of the bench (Lenny Ham Roulette) and, oh yeah, a lot of turnovers.
Jim Larrañaga's team, on the other hand, looks like a classic Tilde Team on paper - stingy defensively, slow-paced, and doesn't let opponents get to the foul line. It just strikes me as the type of team that could give this Florida State team trouble. But … at some point this has to stop with Miami, right? This team gave Syracuse a game and won at North Carolina in spite of playing basically seven guys (although eighth-man Erik Swoope came off the bench for a nice game against UNC), and all due respect to those 7-8, none of them are all that great except Rion Brown. Florida State has played very well since losing to Virginia, a loss that - in hindsight - looks more and more understandable. So … we'll see.
NAMES TO KNOW
Ian Miller. Will FSU get good Ian or bad Ian? I'm sure Leonard Hamilton is as curious as the rest of us. It's odd - three of Miller's 10 double-figure scoring games have come in three of FSU's four losses, so it's not like he's been the reason. Until the Virginia game, anyway, when he had his second-worst ORtg of the season (51) and had six points on 2-of-8 shooting to go with four assists, seven turnovers and five fouls. Woof. But in the two games since - both convincing FSU wins against pretty good teams - Miller's averaging 17.5 points on 13-of-24 shooting (7-of-12 from three) and has 10 assists to three turnovers. Go figure. This just feels like the type of game where an out-of-control Miller could hurt FSU, and a great Miller could win them the game.
Tonye Jekiri. Miami has an odd roster in the sense that it has some size, but not a lot of traditional big men. The Hurricanes played nine against UNC, and just one was taller than 6-foot-9 - you guessed it, the seven-foot Jekiri. Two are 6-foot-9 (Donnavan Kirk and Ralphael Akpejiori). But only one player is shorter than 6-foot-6, and that's point guard Manu Lecomte. Go figure. Jekiri is the only real size Miami has on the roster, and he's been doing his job in that respect - blocking shots and getting rebounds - when he can stay on the court, anyway. The sophomore is averaging 5.2 fouls per 40 minutes, which has actually dropped in the last few weeks, and has yet to play more than 27 minutes in a game. Jekiri did that against UNC, though, and had a big impact on the game: not offensively (1-of-4 shooting), but with his rebounds (10), three blocks and two steals. He also had four fouls and three turnovers, but you take the bad with the good, because you have no choice, really. FSU has some big men, and someone will need to deal with them in the post.
STATS ARE FOR LOSERS
In the win over Maryland on Sunday, Florida State was very efficient on offense, averaging 1.20 points per possession. But oddly enough, FSU shot 66.7% from beyond the arc (16-of-24) and just 36.7% from two-point range (11-of-30). … Miami may not let opponents get to the foul line (27.2 free-throw rate from opponents, 7th nationally) but it doesn't get there either - its free-throw rate is 30.9 (339th nationally). … It might have seemed like Miami slowed the UNC game down to its pace, but that contest was actually tied for the third-fastest game Miami has played this year (66 possessions). By comparison, the Syracuse game was … 49 possessions. And it was still the second-slowest game UNC has played this year, behind…UNC's loss at Syracuse (60). Maybe the Orange are really the ones to blame here.
NARRATIVES
Florida State Win:
Wait, is this….an ACC team we can count on?!?!?!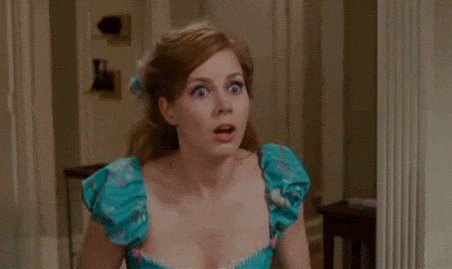 Florida State Loss:
Miami Win:
This isn't even a real tilde. Don't listen to it. But the picture amused me, because I'm probably too easily amused.
Miami Loss:
No worries, Miami. A lot of wood left to chop this season.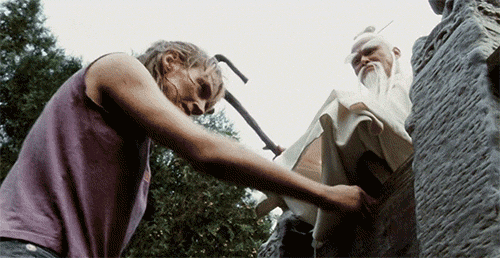 PREDICTION
Miami, 57-52. It's a hunch. And it's also me feeling too hurt by Florida State to hop right back on the bandwagon.
Last Week: 8-6 (8-6 ACC)
Overall: 23-13 (15-9 ACC)