Monday, January 13, 2014 11:00am
Lauren Brownlow breaks down the ACC's Monday night action.
VIRGINIA (12-4, 3-0 ACC) AT DUKE (12-4, 1-2 ACC)
Time: 7:00 p.m.
TV: ESPN/WatchESPN
THE SKINNY
Duke's offense versus Virginia's defense will be the key matchup here - Duke is No. 2 in the country in offensive efficiency, while Virginia is No. 2 in defensive efficiency. Duke is making nearly 41% of its three-pointers this year, 13th in the country. Virginia's three-point defense is okay, but not what it usually is. But the Cavaliers are allowing just 39.5% inside the arc, while Duke is shooting 53.2% from two-point range. Clemson's defense was able to keep Duke in check from both two-point range (35.3%) and three-point range (32.0%). Easier said than done, of course, but Virginia needs to do that, too. Also, Virginia will absolutely kill you if you take a lot of bad shots and turn the ball over. That's where the Cavaliers had a lot of their success against N.C. State. A lot of those miscues were due to Virginia's defense, but not all of them. Duke is not going to make those same kinds of mistakes - at least, not nearly as often. Virginia has to capitalize when it gets the chance, though, and Duke has to avoid those bad shots and ill-advised turnovers.
NAMES TO KNOW
Andre Dawkins. He's in a bit of a shooting slump - by his standards, anyway - hitting 2-of-13 three-pointers in the last three games. Against Clemson, he had his lowest offensive efficiency rating (ORtg) of the season since the ECU game, making 1-of-7 shots and adding one assist to two turnovers. Dawkins is shooting 44.4% from three this season in spite of said "slump", and his assist rate is higher than its ever been in his career (and his turnover rate is the lowest it's been, too). His defense is much improved. But he's the type of player who, if he can get into a game - especially at home - and start knocking down three-pointers, it feels like a Duke win is inevitable.
Mike Tobey. N.C. State has been pretty good at playing interior defense this year, but the Wolfpack had nothing for Mike Tobey on Saturday. That was a sentence that I just typed. Anyway, Tobey had 19 points in Virginia's last five games combined entering Saturday, and he finished that game with 16 points on 6-of-11 shooting (4-of-4 from the foul line). The 6-11 sophomore spent much of the game camped out in the paint and going to work, and there seemingly wasn't much the Wolfpack could do to stop him. Playing post defense has been a bit of an issue for the Blue Devils to date, and if Tobey can have a big game, Virginia has a much better chance.
STATS ARE FOR LOSERS
If Virginia had gone the entire second half at N.C. State on Saturday without scoring a point, it would have won the game anyway, based on the number of points N.C. State could muster in the second half. Yep. … Duke's offensive efficiency rating of 93.4 against Clemson was its worst of the season; Duke is now 1-2 this season when posting a rating of under 100, and Duke has posted just seven offensive efficiency ratings worse than that one in the last four seasons, dating back to 2010. Naturally, the 2010 team won both games it had a worse offensive efficiency than 93.4, and the 2011 team won one. … Virginia's offensive efficiency against N.C. State was just its fourth-best effort of the season, but it was the best against N.C. State's defense all year. Meanwhile, the Cavalier defense held N.C. State's offense to a 69.0 rating, which was the Wolfpack's worst this year by a significant margin. The previous worst had been 93.6. And you have to go back to 2006 to find a rating that's worse for the Wolfpack, by the way (a 61.5 against Iowa in November 2005).
NARRATIVES
Virginia Win: So….Virginia might actually be who we thought they were? I mean…before the season, and then they started playing well, and then they played badly again, and now they're playing well again? I mean…what?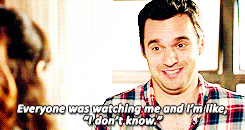 Virginia Loss: It's not your fault, Virginia. You caught Duke after a loss. Better luck next time.
Duke Win: Yeah, so we lost at Clemson and Notre Dame. We still win at home. We're still Duke. But really, we're not that good!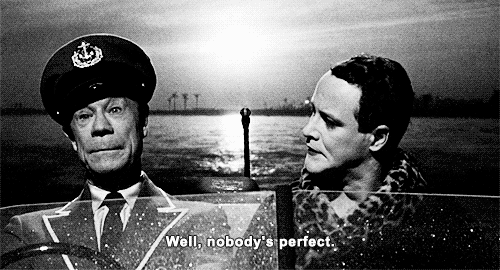 Duke Loss:
PREDICTION
Duke, 72-65. I just…I don't know why. Well, I kind of do. Duke teams don't usually play badly after a loss, particularly if that game after a loss is AT HOME. Really the only reason. It's a tough place to play, that Cameron Indoor. Or so I hear.
NO. 2 SYRACUSE (16-0, 3-0 ACC) AT BOSTON COLLEGE (5-11, 1-2 ACC)
Time: 9:00 p.m.
TV: ESPNU/WatchESPN
THE SKINNY
Well, Boston College looks at least semi-interested in playing some defense lately, so there's that. About 13 games too late, but whatever. Unfortunately, though, the Eagles will be facing the No. 6 most efficient offense in the country, per Ken Pom. The highest-ranked offense B.C. has faced to this point is No. 10 Toledo, which posted a 135.2 against them - BC's worst allowed this year. The Eagles also get over 26% of their points from the free-throw line, but Syracuse doesn't let opponents get to the line much. Syracuse's opponents have a 33.4 free-throw rate, while BC's is 47.2. And Syracuse's opponents only get 19% of their points from the charity stripe. So, that could be an issue. BC basically has to hope it gets hot from three-point range, because Syracuse's opponents score 36.3% of their points from beyond the arc. And the Eagles will have to keep Syracuse off the offensive boards - the Orange retrieve over 40% of their missed shots, and in a game that's no doubt going to be at a slower pace, they can't afford to give up second and third looks like North Carolina did to Syracuse on Saturday.
NAMES TO KNOW
Lonnie Jackson. Oh, hey Lonnie Jackson! Nice to see you again! He's practically an elder statesman on the Boston College roster as a junior, but he's been….well….M.I.A. is probably a fair way to describe it, at least most of this season. He missed the first three games with a hamstring problem, and he had hit double figures exactly once entering Virginia Tech. He barely even cracked 20 minutes of playing time, though (just twice in his first 10 games). He wasn't hitting his threes, either - he was 12-of-41 entering the January start of ACC play. In two league games, he's averaged 30 minutes and 12.0 points on 8-of-15 shooting (7-of-12 from three), and a season-high 17 against the Hokies on 5-of-8 from three. As UNC found out, you have to make shots to beat Syracuse. Jackson, at times, can do that.
Jerami Grant. After the sophomore big man had just one double-digit rebounding game in his first 13 games, he now has back-to-back such games, with 10 boards against Virginia Tech and 12 against North Carolina. He's always been able to score, hitting double figures in all but three games this year, and it's not like he's been a bad rebounder - he ranks in the top 400 or so nationally in both offensive and defensive rebounding. And he played 30 or more minutes in just two of Syracuse's first 10 games, and he's passed that mark four times in the last five, including a season-high 40 against UNC. Always nice to have another dependable option if you're Syracuse. Maybe the Orange could let another ACC team borrow a few of theirs.
STATS ARE FOR LOSERS
Boston College held Virginia Tech to 37.1% shooting from two-point range, which was the lowest percentage by a BC opponent this year from inside the arc. And after holding just 11 of their first 14 opponents to under 47% from two-point range, BC's last two opponents have shot 42.1% and 37.1%, respectively. … Syracuse had its worst offensive efficiency rating of the season against UNC (95.5) and still won by double digits, mostly because it held UNC to a 75.4, Syracuse's second-best defensive performance this year. … Syracuse's Trevor Cooney's mini-slump continues - he's 7-of-32 from three in the last three games (he began the year 43-of-86). … BC managed to win at Virginia Tech in spite of Olivier Hanlan and Ryan Anderson having the two worst ORtg's of anyone else on the team. They'll certainly take that.
NARRATIVES
Syracuse Win: I mean…yeah.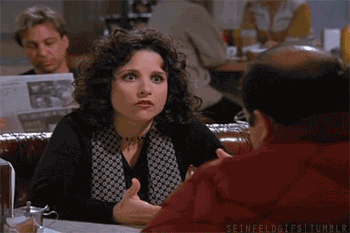 Syracuse Loss:
Boston College Win: Oh, you thought you knew what to expect, ACC? LOLOLOLOLOLOLOLOLOLOLOLOL WE'RE GOING TO RUIN EVERYTHING JUST BECAUSE
Boston College Loss: Welp, this BC season has officially reached DEFCON-Sad. (Well, it kind of already has, but whatever. Just wanted to use this GIF.)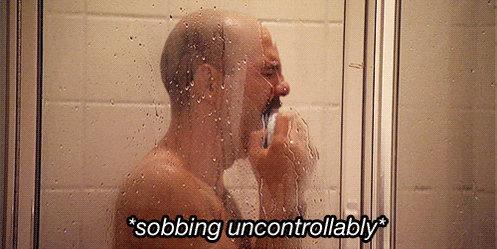 PREDICTION
Syracuse, 79-61. Really nothing to add, probably.
Last week:
8-6 (8-6 ACC)
Overall:
20-13 (12-9 ACC)
<link rel="author" href="https://plus.google.com/u/1/115834314309892123372/"/>