Friday, January 10, 2014 9:57am
SATURDAY
NORTH CAROLINA (10-5, 0-2 ACC) AT NO. 2 SYRACUSE (15-0, 2-0 ACC)
Time: 12:00 p.m.
TV: ESPN/WatchESPN
THE SKINNY
North Carolina doesn't do well against zones. Syracuse, well, I don't know if you know this, ACC fans, but they're kind of good at the whole zone thing. What could go wrong for Syracuse? Oh, well, there's that whole UNC-hasn't-lost-to-a-top-14-Ken-Pom-team thing. Syracuse is fifth in the latest Ken Pomeroy rankings, a spot below Louisville (a foe UNC has already vanquished) and four ABOVE Michigan State (who UNC beat on the road). But let's be real for a second. That's not a thing that's going to keep happening. UNC is not going to simply beat good teams and lose to mediocre ones. Right. RIGHT????? For UNC, though, it's going to have to value possessions a lot more - take good shots, don't turn the ball over, etc. Defense is somewhat of an issue, but UNC lost at Wake in spite of holding the Deacs to its fourth-worst offensive efficiency of the season. GOTTA MAKE SHOTS! And for Syracuse, don't give up offensive rebounds - contrary to the narrative, a zone does NOT have to mean giving up second looks, as the Orange surrender 30.6% OR% to opponents - slightly above average nationally. But UNC is not even going to be able to keep this game close, in theory, if it can't get offensive rebounds.
NAMES TO KNOW
Leslie McDonald. It's not as simple as to say that a three-point shooter will automatically bust a zone defense, particularly since it's not like Syracuse is going to come out of the zone if UNC hits a few. But regardless, McDonald is UNC's only other three-point threat and he's going to need to hit some. More importantly, though, he can't be as big a liability as he's been on the defensive end. He has had multiple knee injuries, but he can't stop penetration and he can't seem to avoid getting into foul trouble. He's a liability on defense, but UNC pretty much has to play him because it has no other depth at that spot. He just has to help the Tar Heels more than he has so far since his return.
Trevor Cooney. When UNC has a hard time stopping the drive, it has a hard time recovering on the help defense to get back to the shooters. If UNC can't stop freshman point guard Tyler Ennis from getting into the lane (and it has shown no indication it can in recent games), then Cooney will likely just be camping out at three-point line, waiting to drain a wide-open one. He's hitting a ridiculous 45.3% of his looks this year, even though he's cooled off a bit in recent weeks (7-of-25 in the last three games). But if he gets an open look, he's probably going to make it. And then he's going to get hot. And then there's going to be nothing North Carolina can do. And there might not be anyway.
STATS ARE FOR LOSERS
Dug up some historical UNC stats under Roy Williams, per Ken Pom - the Tar Heels had an effective field-goal percentage of 50% or higher, shot at least 50% from two-point range and had an offensive efficiency of 114 or better in each of Williams' first six seasons (2004-09). In the last five years, UNC hasn't had an eFG over 50% (or a two-point percentage over 50%) and has had just one season with an offensive efficiency at 114 or better (exactly 114.0 in 2012). This year's group, though, has the second-worst numbers under Williams in each (108.8 efficiency, 48.4% eFG, 48.7% 2-pt FG%). The worst? Yeah, that was all 2010: 105.5, 48% eFG and 47.6% 2-pt. …. At the risk of excluding Syracuse in these stats, the Orange have two players in the top 23 in the nation in ORtg - Trevor Cooney at 19 (134.8) and Rakeem Christmas at 23 (133.8). … C.J. Fair plays 89.3% of Syracuse's minutes; the only ACC player to play a higher percentage is Notre Dame's Eric Atkins (91.4% (!!!)). Tyler Ennis isn't far behind Fair at 81.8% (10th in the ACC).
NARRATIVES
North Carolina Win: The UNC roller-coaster season continues! Hey, this is kind of a fun ride for Roy Williams and company, eh? THOSE CRAZY TAR HEELS!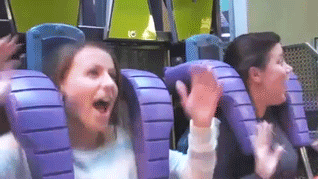 North Carolina Loss: Hey roller coasters are fun, right? Let's give the UNC roller coaster a go. OH MY GOD WAIT SOMETHING HAS GONE HORRIBLY WRONG ON THIS ROLLER COASTER AND HELP HELP HELP HELP NOOOOO STOP THE COASTER
Syracuse Win: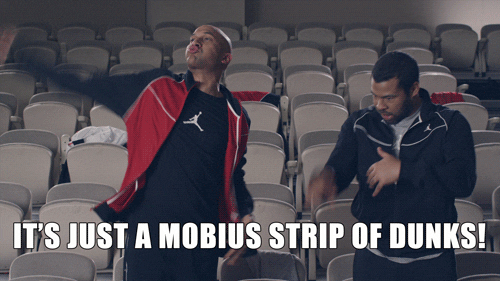 Syracuse Loss: You're going to fit right into the ACC, Syracuse.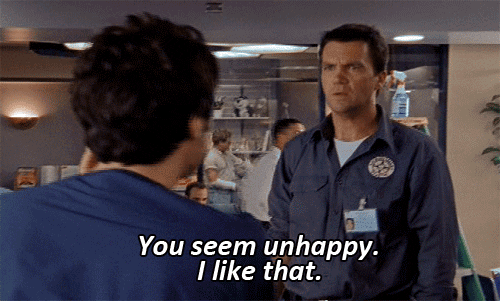 PREDICTION
Syracuse, 79-71. Somehow, I look into my ACC Crystal Ball and see Syracuse dominating most of this game and UNC making a run late to get it close(r), but for naught.
BOSTON COLLEGE (4-11, 0-2 ACC) AT VIRGINIA TECH (8-6, 1-1 ACC)
Time: 12:00 p.m.
TV: RSN/ESPN3
THE SKINNY
Well if this game doesn't give you a good old-fashioned case of the sads, then I don't know what will. BC's disappointing start and Virginia Tech's depleted roster that gives Hokie fans no hope for the future? #goacc Well, listen. There are some positive signs for the Eagles here. They had one of their best performances on defense (fifth-best this year, per efficiency) and had the third-best offensive performance by a Clemson opponent this season (and the best by a team that didn't beat Clemson) in a 62-60 loss. As for Virginia Tech…who knows? They've beaten middle-of-the-pack teams like West Virginia and Miami, but gotten crushed by the elite teams and even lost to some straight-up bad ones. Virginia Tech's offense has been a mess, which is the real issue, but the Eagles' defense is so bad that it might not matter? WHICH TEAM'S FREE FALL WILL STOP???? One has to, at least temporarily.
NAMES TO KNOW
Devin Wilson. Who, you might ask? Well, you might ask that about a lot of Virginia Tech players, to be fair. But Wilson has shown some flashes this year of being pretty good, and right now, he's the only 100% healthy point guard on the Hokie roster as a freshman. Good luck with that! But in spite of playing nearly 80% of Virginia Tech's minutes, he's shooting pretty well and has a pretty good assist rate. And he has a free-throw rate that would make Malcolm Delaney blush (114.5, fifth in the country). But he needs to be more of a consistent factor for the offensively-challenged Hokies. (Or…just challenged? Is that fair?)
Garland Owens. Yet again another name that isn't widely known to ACC fans. But it should be. Boston College fans know Garland. They even have a #FreeGarlandOwens hashtag because the freshman is arguably BC's best player who doesn't play. At 6-5, he's one of the most athletic players on the court for BC and leads the Eagles in ORtg (123.7). But he's played just 40.3% of BC's minutes this year and a total of 28 in BC's last two games. He hasn't been in foul trouble, or inefficient - he had two excellent efficiency ratings in the last two games - he's just not playing. He's arguably BC's most capable defender, too. I'm no coach, but maybe play him?
STATS ARE FOR LOSERS
Part of BC's problem this year is that its best players are regressing. Junior Lonnie Jackson, for instance, shot nearly 39% from three for his career entering this year. He's shooting 31.1% so far this year and his ORtg is nearly ten points less than it was a year ago (97.9 this year, 106.7 last year). Oh yeah, and he's playing just 36% of BC's minutes this year compared to nearly 73% last year. … BC scores 27% of its points from the foul line (20th-most in the country) while Virginia Tech scores 35.5% of its points from the three-point line (17th-most). … Ken Pom's system compares statistical profiles to find similar players, and the player that Jarell Eddie most resembles this year is….I kid you not…former Hokie A.D. Vassallo (the '09 version). Virginia Tech is 4-4 this season when Eddie posts an ORtg of under 100, and he has done that in three of his last four games.
NARRATIVES
Boston College Win: 
Boston College Loss:
Virginia Tech Win: "A win! But this season is so sad and we're going nowhere!" SO MUCH CONFUSION FROM HOKIE NATION! Virginia Tech Loss: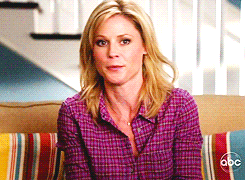 PREDICTION
Boston College, 79-68. Yeah, Virginia Tech is a mess. Boston College at least showed signs of life. Give me the Eagles.
NOTRE DAME (10-5, 1-1 ACC) AT GEORGIA TECH (9-6, 0-2 ACC)
Time: 12:00 p.m.
TV: ACC Network/TheACC.com
THE SKINNY
There's a clear winner already of the ACC's Best New Member Award. Congratulations, Notre Dame! Lose at home to Indiana State and North Dakota State, beat Indiana. Beat Duke at home, lose to N.C. State. Wait…….wait. Am I sensing a pattern here? *Checks Notre Dame's schedule* YOU GUYS….NOTRE DAME IS 0-4 AGAINST TEAMS WITH "STATE" IN THEIR TEAM NAME (including Ohio State) AND 10-1 AGAINST EVERYONE ELSE! So this clearly means now that the Irish, having just one more game against a "State" team (at Florida State), will finish the season 25-6. Anywho, Notre Dame has only played one road game this year and it was at Iowa. And they lost. And it was the only team without "state" in its name that Notre Dame has lost to. Clearly, this means that Georgia Tech is primed for an upset. Judging by the Yellow Jackets' effort against Duke the other night, they're certainly game. Georgia Tech's defense is legit, though the offense is….well. It's a thing that sometimes happens but usually just doesn't. Notre Dame isn't all that great defensively, though, and if Georgia Tech can get its perimeter guys going early, the Yellow Jackets could make this one interesting. Honestly have little to no idea what to make of this game. But it's got #goacc written ALLLLLLL over it. And for that, Notre Dame, we thank you. 
NAMES TO KNOW
Garrick Sherman. Considering Notre Dame's big man had 21 points and 18 rebounds against a physical (albeit inexperienced) N.C. State front line earlier this week, he should be plenty capable of handling Georgia Tech in the post. Now, his big game against the Wolfpack didn't necessarily lead to anything as the Irish lost, but that's mostly because Eric Atkins struggled. And he's really emerged as more and more of a go-to guy, something Notre Dame desperately needs. 
Daniel Miller. My fascination with Georgia Tech's seven-footer not getting more touches has been well-documented. I feel somewhat vindicated after he had 14 points and eight rebounds against Duke.  And he took 11 shots! His third time attempting more than 10 shots all year! (Of course, Georgia Tech is 0-3 in those games, but whatever.) He's such a good player and he needs to be a bigger part of this offense. Bigger than, say, anyone other than Marcus Georges-Hunt driving to the basket and chucking up an ill-advised shot/pass.
STATS ARE FOR LOSERS
Georgia Tech's Poole brothers continue to be…well…interesting to watch. Solomon Poole recorded an ORtg of 19 against Duke, his worst of the season in a game where he saw enough minutes to qualify, and he ended 36% of Georgia Tech's possessions in the 11 minutes he was on the court. He missed his only two shots (both three-pointers) and had two assists, but turned it over four times and had one foul. Stacey saw five minutes and missed his only two shots (again, both threes) and had one rebound, one turnover and one foul. I mean…yeah. … Notre Dame's bad free-throw luck continues - N.C. State, which went into the game struggling from the foul line, drained 25-of-32 attempts (78.1%) and Notre Dame's free-throw "defense" actually got worse as a result; their opponents are now shooting nearly 78% from the foul line. The national average for all teams is 69.3%.
NARRATIVES
Notre Dame Win: I mean, I don't even know. Is Notre Dame supposed to win this game, or not? Is it more #goacc for them to win? Probably is.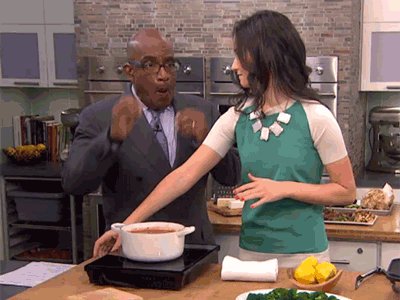 Notre Dame Loss: Wow, this Duke hangover really lasts a long time, huh? Should probably take something for that.
Georgia Tech Win: FUN!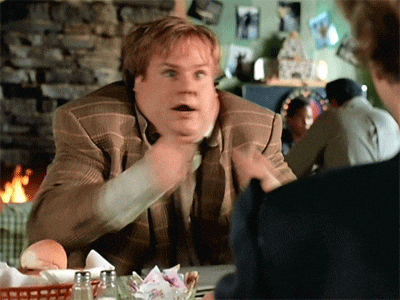 Georgia Tech Loss: With Robert Carter, Jr. out and this team looking as inept offensively as it ever has, this team is as depressing as any other in the league, and that's saying something.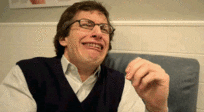 PREDICTION
Notre Dame, 69-63. Your guess is as good as mine, folks.
WAKE FOREST (11-4, 1-1 ACC) AT PITTSBURGH (14-1, 2-0 ACC)
Time: 12:00 p.m.
TV: RSN/ESPN3
THE SKINNY
Wake Forest in a road game against a good team? There's just no possible way this will end well for the Deacs, right? Although on the other hand, Pitt has yet to fully adapt to the ways of #goacc, and maybe the Panthers will succumb to its irresistible forces. Probably the most relevant statistic here is that while Pitt hasn't been fantastic rebounding the ball yet in league play, Wake Forest has been horrendous at it. It's dead last in league games only (yes, in just two games, but still) in both offensive and defensive rebounding. And if we know one thing, it's that Pitt can usually rebound. But what has to be the biggest concern for Wake Forest fans is how badly they defended at Virginia, since that had been what the Deacs do best this season. (More on that in the stats section, though, if you want to know – HOW BAD IS IT?!?!)
NAMES TO KNOW
Durand Johnson. After hitting double figures in five of Pitt's first nine games and averaging 10 points in that span, he scored a total of 23 in Pitt's next five games. But the sophomore guard who provides Pitt a scoring spark off the bench, in theory, came alive again against Maryland with a career-high 17 points on 6-of-8 shooting (3-of-4 from three) in just 23 minutes. That snapped a slump over his last eight games, when he'd hit 5-of-27 from deep. Let's face it, Lamar Patterson can't score all of Pitt's points and Johnson, who hit nearly 38% of his threes last year (but has already attempted nearly the same amount he did all of last season), could be a guy who steps up more consistently.
Arnaud William Adala-Moto. HELLO MOTO! (I'm sorry.) He was the lone bright spot, if you want to call it that, in Wake's 23-point loss at Virginia (that wasn't even that close), with a season-high ORtg of 120. He is averaging 10 points in the last two games on 5-of-11 shooting (10-of-14 from the foul line), and to win a road game, at least one (somewhat) unusual suspect needs to stop up. Just one thing, Billy Moto - no more 3s. You're 0-of-6 this year and 4-of-30 for your career. CHECK THE ANALYTICS!
STATS ARE FOR LOSERS
Against North Carolina, Travis McKie had 16 points, his second-most this season, and posted a 107 ORtg. Against Virginia, the senior disappeared again with two points on 1-of-4 shooting and a season-low ORtg of 45. Welp. … In its first two ACC games as a new member, Pitt has edged its two opponents in the first half 56-54, but dominated the second half by a combined score of 91-57. And it's been about the same in both games, with a +14 over Maryland and a +20 at N.C. State. … Wake's defense has been pretty good this season, but against the three highest-ranked Ken Pom teams it has faced - Kansas, Virginia and Tennessee - it has, not coincidentally, given up its three worst defensive performances, all in losses. Weird. … Pitt has hit 51.7% of its two-point attempts in two league games, a figure that leads the league, not to mention 45.5% of its three-pointers (second in the league so far).
NARRATIVES
Wake Forest Win: A road win, huh? This will be Jeff Bzdelik: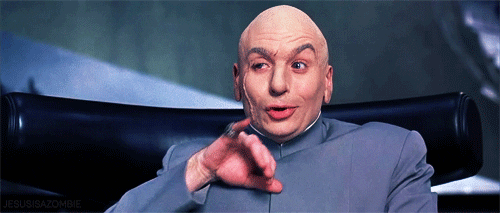 Wake Forest Loss: Hmm. Enough of those and maybe no one will notice.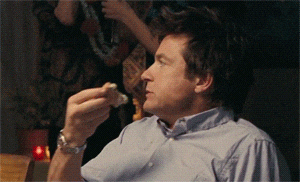 Pittsburgh Win: MAYBE THIS WILL BE ENOUGH TO GET RANKED? Probably not, but at least Ken Pom loves the Panthers (they're No. 7 in his rankings) even though they have yet to beat a top-50 team this season, and that won't change with this win. SO ARE THEY OVERRATED OR UNDERRATED? I'm confused.
Pittsburgh Loss: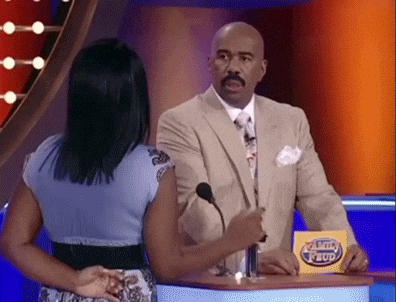 PREDICTION
Pittsburgh, 81-63. Yep. More road woes for Bzdelik and company. No worries, though! N.C. State is coming to town on January 15! (not saying just saying)
NO. 16 DUKE (12-3, 1-1 ACC) AT CLEMSON (10-4, 1-1 ACC)
Time: 2:00 p.m.
TV: RSN/ESPN3
THE SKINNY
WAIT A SEC IT'S A TRUE ROAD GAME FOR DUKE AGAIN HOW WILL THE BLUE DEVILS DO IT?!?!?!?!?! Okay let's be serious. Clemson continues to be just completely and utterly inept offensively - in the loss to Florida State (a very good defensive team, to be fair), the Tigers turned it over on nearly a third of their possessions and made just 10-of-31 two-point baskets. Woof. Oh, and finished with 41 points. What's worse for Clemson, though, is that its defense was exposed as potentially being not as good as advertised, giving up a point per possession to an FSU offense that had been struggling.
Clemson does have the worst strength of schedule of any ACC team so far, and it showed. But it's about to get a lot tougher, and Clemson gets about a day or so to rest and lick its proverbial wounds before Duke comes to town. Littlejohn should be packed and the crowd should be rocking, but Duke brings the best offense in the country into this game (per Ken Pom). Welp. The only real area where Clemson could potentially hurt Duke is on the offensive glass, but Duke has been much better in that department recently. Duke's defense isn't all that great this year, but if Clemson's offense is a self-check, will it even matter? (And make no mistake - it is.)
NAMES TO KNOW
K.J. McDaniels. In spite of what Clemson's softer non-conference schedule might have indicated, the Tigers aren't going to win many games when McDaniels doesn't play well, and they'll probably still lose plenty even when he does. In fact, he has 73 points in Clemson's four losses this season. But he's still capable of taking over a game, and the dynamic and versatile 6-6 slasher seems like he could be a bit of a problem for Duke. But McDaniels had one of his worst games of his career last year against the Blue Devils (albeit in Cameron) with six points on 3-of-12 shooting, no assists, five turnovers and four fouls. He's not even close to the same player this year, though. And if he gets going and gets SOME help from his teammates, who knows what could happen? (Yeah, we know. But good try anyway, K.J.)
Quinn Cook. With Jabari Parker, Rodney Hood and the various dramas surrounding other players on his team (what's wrong with Rasheed Sulaimon?, for instance), Duke's junior point guard has kind of been forgotten. You wouldn't know how good of a season he's having: 14.0 ppg, 6.1 apg, 1.7 spg season you'll see out of an elite point guard. And he's shooting a career-best 46.5% from the field. Maybe it's just the fact that Cook always seems on the verge of being out of control on the court. And not in a bad way - he's unpredictable. He even high-fived an unsuspecting Coach K during the Georgia Tech game last week. The best thing about Cook, though, is that he's been there and done it. He wasn't afraid in the loss at Notre Dame - he had 22 points on 7-of-14 shooting and played all but one minute, adding four assists and two steals (but four fouls). In Duke's three losses, he has 11 fouls compared to 16 in 12 wins. But other than that, he is capable of taking over this game offensively and maybe it'll be his afternoon to do that.
STATS ARE FOR LOSERS
Um, so, losing to Florida State at home meant that Clemson dropped 15 spots in Ken Pom's rankings from 33 to 48. That's…precipitous. … Duke would know about that, though - in a one-point win over Vermont earlier this year, it fell from 8th to 28th (the lowest it's been ranked this season) and is now back up to 16. … In typical Clemson fashion, the Tigers just can't seem to catch a break - the one year they can actually make foul shots (77.5%, 7th in the country), they don't get to the line at all (they're 314th in free-throw rate). … So far, Duke is last in the ACC in terms of scoring the lowest percentage of its points in league play from two-point range (34.6%). … For all the talk about Duke's improved second-half defense - and it was - Georgia Tech still had an eFG of 53.8%, its fifth-best this season.
NARRATIVES
Duke Win: 
Duke Loss: "DUKE CAN'T WIN ON THE ROOOOOOOOOOOOOOOOAD!!!!!!!!!!!" everyone shouted with glee.
Clemson Win: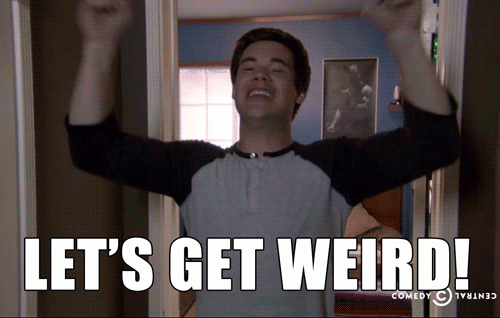 Clemson Loss: This is what I think almost every time Clemson is on offense: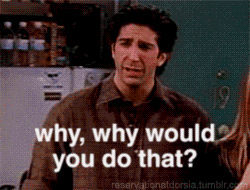 PREDICTION
Duke, 71-59. Avert your eyes, if you can. Blue Devils should be able to do just enough to grind out an ugly win.
VIRGINIA (11-4, 2-0 ACC) AT N.C. STATE (11-4, 1-1 ACC)
Time: 5:00 p.m.
TV: ESPN2/WatchESPN
THE SKINNY
In this battle of strength vs. strength, N.C. State is hitting 52.7% of its two-point baskets (46th in the country), while Virginia's defense allows just 45.7% from inside the arc (97th). In ACC games only, though, N.C. State has found a way to win in spite of hitting just 42.2% of its two-pointers. Of course, the Wolfpack has scored 28.1% of its points in league play from the foul line (2nd-most in the league so far), so that doesn't hurt. It's not going to be easy to score around the rim against Virginia (which has held league opponents to 36.2% from two), but N.C. State has overcome its issues not only from the foul line, but also  by taking care of the ball. It hasn't cracked the 50% eFG mark since before Christmas, but it's 2-2 with an almost-win over Missouri because it has taken care of the ball (the one exception being the Pitt game, and, well, the result was indicative of that).
There's absolutely no telling which Virginia team is going to show up - the Cavaliers are 1-2 on the road this year, but the losses were at Green Bay and at Tennessee (by 35). So….transitive property, since N.C. State beat Tennessee at Tennessee? Anyway, Virginia is capable of getting hot from 3 - the Cavaliers are shooting just 34.6% on the season, but 13-of-45 (28.9%) on the road compared to 36.1% at home, and 43.3% in its last two ACC games. N.C. State's three-point defense has been good all year and in ACC play, and it will need to be again.
NAMES TO KNOW
Joe Harris. Well, I guess that concussion thing healed up, eh? Harris had 11 points on 4-of-8 shooting against Wake (albeit in just 27 minutes). He had hit 3-of-20 three-pointers in the previous six games combined entering that one, and he hit 3-of-6 three-pointers against the Deacs alone. Last year against N.C. State, Harris averaged 17.5 points (on just 39.3% shooting), hitting 6-of-18 threes. In a game filled with inexperienced guys on both sides, Harris is going to be the wise old grizzled veteran, and that matters in a situation like this.
Ralston Turner. Virginia isn't going to give up much easily in the paint (not on purpose, anyway), and N.C. State is going to need someone to step up and make a few outside shots, probably. And it's probably going to have to be Turner. He's is starting to find his shooting touch again, hitting 17-of-30 three's in the last seven games. After he started the season 6-of-11 in the first three games, he hit 5-of-21 over the next five games. And he's still shooting 43.1% on the season. In the last two games (both ACC), he's averaging 11.5 ppg and has attempted more foul shots in those two games than he had the previous eight games combined. The more weapons around T.J. Warren, the better for N.C. State, and particularly one that can shoot 3s.
STATS ARE FOR LOSERS
N.C. State's T.J. Warren posted his worst ORtg of the season to date at Notre Dame, and his team still won. He's only been below 100 three times. … Speaking of Warren, he made 14-of-27 three-pointers last season (51.9%) and he's nearly doubled his attempts barely halfway into the season (54). He's shooting just 22.6% from three. … N.C. State's free-throw percentage has improved significantly and is up to 67.1%. Maybe the Wolfpack should share with Virginia (shooting 64.5%) what they did to turn things around. … Virginia's opponents are scoring 32.2% of their points from three. N.C. State has scored 17.7% of its points from three.
NARRATIVES
Virginia Win: Hey, ACC….remember us….with our slow offense and pack-line defense???? WE'RE BACKKKKKKKK!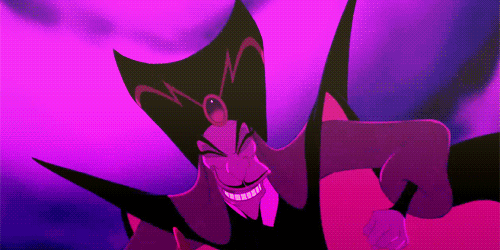 Virginia Loss: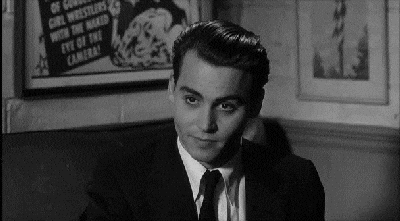 N.C. State Win: 
N.C. State Loss: 
PREDICTION
Virginia, 64-59. I don't want to do this, because I genuinely think N.C. State can win this game, but then I sorted the Ken Pom defensive rankings. And I saw the following: No. 2 Cincinnati, No. 3 Virginia and No. 9 Pittsburgh. Just don't think N.C. State is at a place quite yet where it can score even against very good defenses like this one. Also, Virginia seems to be playing well but who even knows with any team in this league anymore? 
SUNDAY
MARYLAND (10-6, 2-1 ACC) AT FLORIDA STATE (10-4, 1-1 ACC)
Time: 8:00 p.m.
TV: ESPNU/WatchESPN
THE SKINNY
Maryland has been giving up the three-pointer this year. Florida State has not been hitting three-pointers. So there's that. But there's also the fact that FSU is back to being FSU on defense, and Maryland is back to being….well, not back to anything, but its offense is 78th in the country. But the offensive glass is an area opponents can hurt FSU (hello, Maryland).  But the Terps have been a straight up derpfest on offense, particularly when it comes to taking care of the ball, and posted its worst efficiency rating of the season so far in the loss at Pitt (87.4). FSU can't hang on to the basketball either, but that's been a decades-old problem in Tallahassee because of the humidity. (The last thing was a thing I made up.) Really, it's pretty simple for FSU - play good defense, win game. It's science. FSU's four worst defensive performances this year have all been losses (and all to Ken Pom top 39 teams, by the way). Maryland's defense has been mediocre at best, and inconsistent at worst. Florida State's offense hasn't been much different, but the Seminoles are capable of getting hot.
NAMES TO KNOW
Ian Miller. If he plays well, Florida State can beat almost anyone. If he plays poorly, they can lose to almost anyone. And he played well at Clemson, posting his best ORtg (118) since a 122 against Charlotte a few games ago. He had 15 points on 6-of-12 shooting, adding five assists and two turnovers. Which is good because against Virginia, he had six points on 2-of-8 shooting (1-of-4 from three), adding four assists and….seven turnovers. WOOF. Oh, and he fouled out. He's not hitting threes much the last few games (4-of-18 in the last four), and he's had problems on and off with turnovers all year, but when he's good, he can be really, really good.
Jake Layman. He's playing nearly 80% of Maryland's minutes this season, and there's no question that, except for his shorter hair, Layman has improved in almost every area of his game this season. But he didn't play that much in the last two games (49 out of a possible 80) and he hasn't been great in those games, scoring nine points on 3-of-12 shooting and just six rebounds. He's hit just 7-of-25 three's in the last five games and 4-of-10 from two-point range. Maryland doesn't need him to be amazing, but it does need him to be a bit steadier than he has been so far in ACC play.
STATS ARE FOR LOSERS
The combined halftime score of FSU's win at Clemson on Thursday was a grand total of 37 points. This is not a thing you can make up. For perspective, even the Miami-UNC game on Wednesday hit 50 combined points by halftime. One reason for that might be that there were a total of 26 fouls called (and just 13 total foul shots attempted). … FSU dominated Clemson in spite of Okaro White scoring just two points on 1-of-6 shooting (but no fouls! SOMEONE READ MY PREVIEW! #OkaroDontReach). … Maryland's Dez Wells posted his worst ORtg of the season in the loss at Pitt (54); he shot 2-of-6 and finished with five points to go with four turnovers and two fouls in 30 minutes. … Crazy to think about this considering some of the talent on Maryland's roster, but the Terps are projected by Ken Pomeroy to finish the season 16-15 overall and 8-10 in the ACC. I mean, they're not even getting to the NIT if that happens.
NARRATIVES
Maryland Win: 'Sup, rest of ACC. We've still got one more year left in this stupid league before we go on to bigger and better things, and we're ready to WRECK SOME STUFF!
Maryland Loss: 
Florida State Win: The basketball team is good again? And the football team just won the national championship? This is basically #FSUTwitter right now:
Florida State Loss: Oh, Florida State. Sigh.
PREDICTION
Florida State, 69-65. I want to believe in you, FSU. Don't let me down.
Overall:
16-10 (8-6 ACC)