Wednesday, February 19, 2014 9:09am
Lauren Brownlow breaks down the ACC's Wednesday night games.
BOSTON COLLEGE (6-19, 2-10 ACC) AT NO. 1 SYRACUSE (25-0, 12-0 ACC)
TV: ESPN2/WatchESPN
THE SKINNY

Does Boston College play any defense yet? Nope. Syracuse might have been playing with fire these last few games - yes, even at home - but, yeah. How do I put this. Let's see - going from playing with fire in this metaphor meaning opponents other than Boston College, let's just say Boston College is like playing with…bubble wrap. About the only dangerous part of that is if you literally put it over your face and suffocate yourself with it. Whereas with fire, you could accidentally have an explosion at any moment. Boston College will probably just make loud popping noises before deflating sadly. That's what we're dealing with here. In the first meeting between these two teams, Boston College put a bit of a scare into the Orange early by draining a ton of threes. Say, just for the sake of argument, they do that again. So? Maybe they play inspired basketball and actually decide to attempt something resembling defense. But why? For who? For what?
NAMES TO KNOW
Ryan Anderson.
In the last meeting with Syracuse, Anderson might've had a much better game if he'd made some of his free throws. Alas, he was 4-of-7 from the field and 6-of-13 from the foul line, adding just five rebounds and four turnovers in 37 minutes. We all know already that Boston College has enough guards that can knock down threes against this zone. But the question mark will be if Anderson can be good enough against Syracuse's thin - but very good - front line to make that matter at all. He's shooting just 10-of-24 in the last two games against two teams that aren't all that stout defensively, so, we'll see.
Tyler Ennis. The freshman point guard is mortal after all, as it turns out. He really struggled in the last five minutes of the N.C. State win - and, frankly, he's allowed a game like that after all he'd done in the last few minutes this year - but he is shooting just 9-of-28 in the last three games (9-of-13 from the foul line, though). He does have 15 assists but seven turnovers (six in the last two games). Of his six games with an ORtg under 100 this year, two have been in the last three games. He also has just four steals in the last seven games. It would be understandable for the freshman to be hitting a bit of a wall, but we're probably nit-picking. Even if we are, Boston College has proven to be the best kind of get-right game imaginable.
STATS ARE FOR LOSERS
Since scoring 91 points in the win over Duke, Syracuse has cracked the 60-point mark just once and has not scored more than 58 points in any of the last three games. But - and this is why we have tempo-free stats - Syracuse scored at least a point per possession in all three of those games until the N.C. State game (0.92). … Syracuse hit 56% of its two-point baskets against Duke. In the four games since, it has hit just 42.3% of its two-pointers, and just 41.4% in the last two games alone. Again, Boston College is a great cure for all such ills. … Boston College has allowed 12 of its 25 opponents to post an offensive efficiency of 120 or higher this year. To put that in perspective, it's more times than North Carolina, Virginia, Duke, Syracuse, Pittsburgh and N.C. State have allowed a number that high - COMBINED. And all have allowed at least one opponent to hit that mark. … Boston College shot 63.2% eFG% against Syracuse in the first meeting, which is the second-highest mark Syracuse has allowed all season. Problem was, the Eagles turned it over on 28.5% of their possessions. That is…too high.
NARRATIVES
Boston College Win:

Boston College Loss:
Syracuse Win: Still undefeated, eh Syracuse? With a win over Boston College, no less!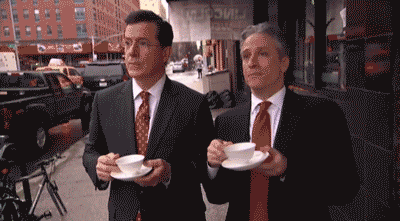 Syracuse Loss: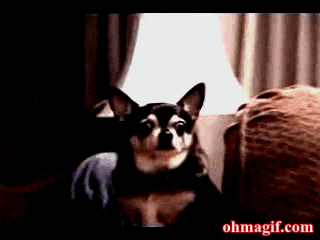 Maybe it was all a bad dream?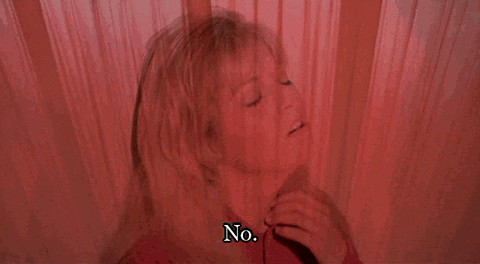 PREDICTION
Syracuse, 74-57. And #goacc.
NOTRE DAME (14-12, 5-8 ACC) AT MIAMI (12-13, 3-9 ACC)
THE SKINNY
Okay, Coach Tilde. Let's cut to the chase here. I'm angry at you. What you did last weekend, losing at Virginia Tech, you might have thought I didn't notice because there were other games going on. But I did. And DON'T you dare point to that close game between Virginia Tech and Virginia last night as some kind of evidence that what you did wasn't so bad. THAT IS A HORRIBLE BASKETBALL TEAM AND ONE YOU HAVE NO BUSINESS LOSING TO TWICE, CONSIDERING ALL THE MUCH BETTER ACC TEAMS YOU'VE SCARED OR BEATEN THIS YEAR! ZERO! Sigh. Okay. Well, it really comes down to this - will Miami win its first ACC home game this season - yes, seriously - against a Notre Dame team that actually went 2-0 last week, even without yet another player suspended (Demetrious Jackson, who should be back)? Miami will not accomplish said feat if it cannot make shots. And that has been a bit of a problem lately; against Virginia Tech, the Hurricanes were 8-of-24 from two, 7-of-34 from three and 8-of-17 from the foul line.
Okay then. Luckily for Miami, Notre Dame's defense is generally much less resistant. But again, the Irish have gotten a bit more confident here lately, and while their defensive numbers haven't gotten any better, does it really matter against Miami? If Miami is hitting shots, it will win this game. But as we have seen the last few games, there are few bigger 'ifs' in this world. And by hitting shots, I just mean, like, hitting some shots. Like, more than 15. Doesn't seem unreasonable.

NAMES TO KNOW
Garrick Sherman. The Shermanator has hit a bit of a rough patch here because of a broken finger. That would be a problem, one would think, when it comes to things like, oh, I don't know - shooting. And it has been, as Sherman has shot just 6-of-18 in the last two games (2-of-4 from the foul line). Fortunately for him, though, his teammates like Zach Auguste and Tom Knight have been picking up some of the slack while he struggles - he played just 26 minutes in the win at Boston College, and he hasn't cracked double figures in either of the last two games. But with Miami's size, Sherman is going to have to be a little bit better and certainly as active on the glass as he has been.
Garrius Adams. Judging by the distribution of minutes in the last game, it looks like Coach Tilde is comfortable with the 6-6 senior Adams running the point - he played 38 minutes against Virginia Tech while freshman Manu Lecomte saw just 19. And was not good. Although, Adams was just okay, but by virtue of being okay, he was likely Miami's best player: he had 13 points on 4-of-12 shooting but was 5-of-7 from the foul line, adding four assists and no turnovers. The point guard situation is not the reason Miami's offense continually bogs down, but if he can provide some stability there, all the better, I guess. For what, I don't know exactly.
STATS ARE FOR LOSERS
Miami had just two players with an ORtg over 100 in the loss at Virginia Tech. One of them was James Kelly, who had a team-high 127. And he's not suspended indefinitely. Welp. … Miami had just 22 points through the first three "quarters" of the Virginia Tech game. That's 30 minutes of basketball, 22 points. It's fortunate that Miami outscored itself in the final quarter with 23 points, or else they would have ended up with…a lot fewer points. … Notre Dame has clearly decided to slow it down even more than before. The Irish have played their four slowest games of the year in the month of February - all below 60 possessions - and are 3-1 when they can keep it under 60 possessions. The one game in February they lost control of was the North Carolina game, which was 67 possessions. And they lost. … How does Notre Dame keep finding ways to lose close games, exactly? Well, holding an ACC team under 100 in offensive efficiency would be a start. The Irish have done that exactly twice in ACC play. If you can't do that against Miami, then just forget it.
NARRATIVES
Notre Dame Win: Close your eyes, and this three-game win streak will almost make it seem like the last two months didn't happen.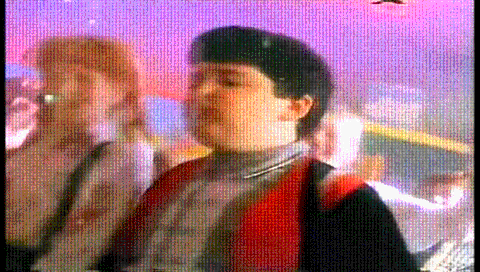 Notre Dame Loss:
Miami Win: Oh, a Miami win. Great.
Miami Loss: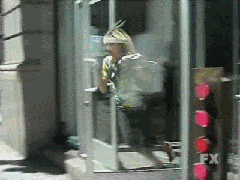 PREDICTION
Notre Dame, 61-55. Completely serious - I went to a coin flip website and flipped a virtual coin. And when it came up like this,

I felt like I had to pick Notre Dame.
Last week: 12-1 (12-1 ACC)
Overall: 84-24 (75-20 ACC)