Tuesday, February 18, 2014 9:53am
WAKE FOREST (14-11, 4-8 ACC) AT MARYLAND (14-12, 6-7 ACC)
Time: 7:00 p.m.
TV: RSN/ESPN3
THE SKINNY
WAKE IN A TRUE ROAD GAME ON A FIVE-GAME SKID! MARYLAND COMING OFF OF THE ALL-CAROLINA CONFERENCE SCREWING THEM YET AGAIN, NOW GETTING THEIR ONLY VISIT FROM A NORTH CAROLINA ACC TEAM THIS YEAR! As far as a promo goes, that's all I've got. You're welcome, ACC. Really, the most exciting thing about this game is…okay, exciting isn't the word. But Wake is first in the league in free-throw rate (in ACC games) and Maryland is last in free-throw rate defense, so, there's that!
Seriously, Maryland has been playing a lot better basketball as of late. And so for the Terps, they need to take smart shots, play good defense and keep Wake off the foul line. Seriously, stop fouling so much. And having watch this team in person, do any of them EVER think they committed a foul? Sigh. Tim Duncan thinks your incredulity is a bit much, Terps. Wake Forest gets in its own way enough when it goes on the road that all Maryland needs to do is play smart basketball and knock down a few shots. But is anything ever a given with the Terps? Nope. No, it isn't. 

NAMES TO KNOW
Arnaud William Adala-Moto. Um….hello, Moto? (See what I did?) Are you still with us? Wake has been able to get some nice wins this year, or at least play tough against tough opponents, when they get a spark from their up-and-down athletic sophomore forward. Instead, in the last two games, Wake has gotten nothing except five points on 1-of-2 shooting (seriously, Moto only taking two shots???), seven rebounds, two steals, no blocks, six fouls and five turnovers in 40 total minutes. Contrast that with what he did against, say, N.C. State, when he had 15 points and made 11-of-14 free throws to go with 11 rebounds. Yeah, so, more of that, probably? Because right now, Wake is back in a situation where Travis McKie is the best player. And as good a player as he's been for nearly four years now, that's not where they want to be.
Evan Smotrycz. Maryland doesn't need much from Smotrycz - rebounds, a few three-pointers, solid defense, all that would suffice. Instead, in the last three games, he's shot 5-of-27 from the floor (2-of-15 from three), averaging 6.0 points and just 4.7 rebounds. Oh, and 10 fouls. The thing is, the junior is playing nearly 70% of Maryland's available minutes and he's far too often the best thing resembling a big that Maryland has. Or, at least, the only one that's not in foul trouble. He's been pretty good as a rebounder - he's 329th in the country in defensive rebounding percentage - but he doesn't rank in Ken Pom's top 500 in any other major category. Maryland has five games left, and three are tough - but two can and should be Maryland wins, and this is one of them. Time to get Smotrycz back on track. 
STATS ARE FOR LOSERS
The 38% eFG% by Duke in Maryland's loss in Durham on Saturday was the lowest by a Maryland opponent in a loss since Clemson shot 35.5% eFG% against them in January 2010. … Speaking of Maryland and Duke, since allowing Duke to make 11-of-22 threes in the meeting in Durham last year, Maryland has now held the Blue Devils to a combined 15-of-68 shooting from beyond the arc in the last three meetings dating back to last season. … In the last four games, Wake has allowed four straight opponents to have an eFG% of 50% or better. … Wake Forest is 20-of-74 from three in the last five games (27.0%). … After committing four turnovers in Wake's first 22 games, Coron Williams has now turned it over four times in the last three games. 
NARRATIVES
Wake Forest Win: Oh, so NOW you're going to try to win road games, Bzdelik? HOW DO YOU KEEP DOING THIS YEAR AFTER YEAR?!?!?!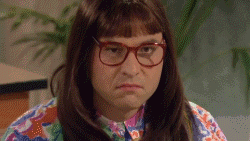 Wake Forest Loss: Well, this road trip ended well. Again.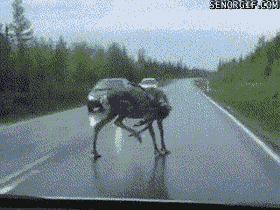 Maryland Win: A moral victory followed by a real one. You're going places, Maryland!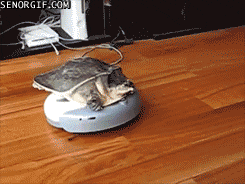 Maryland Loss: THE ONLY NORTH CAROLINA ACC SCHOOL THAT COMES TO COLLEGE PARK - THE WORST ONE, I MIGHT ADD - AND YOU BLOW IT?!?!?! PREDICTION
Maryland, 74-57. Beat 'em down, folks! That's what's coming here. Get your Bomani Jones t-shirts.
N.C. STATE (16-9, 6-6 ACC) AT CLEMSON (15-9, 6-6 ACC)
Time: 7:00 p.m.
TV: ESPNU/WatchESPN
THE SKINNY
As usual, Bret Strelow - one of the excellent writers at the Fayetteville Observer who covers the ACC - nailed it in this column. N.C. State is now at a turning point. Is this young team, a group that had won five of six before its devastating loss at Syracuse. The last time the Wolfpack lost a game it thought it had to have for its NCAA Tournament hopes was at home against Missouri on December 28. N.C. State barely beat UNCG in the next game, then lost four of its next five before righting the ship. There's no time for a dip like that now.
If this team has the 2012 group's ethos in it - and I believe it does - it will do that, but it won't be easy. Clemson needs this game as badly as the Wolfpack does. Its only other chance for a top-50 RPI win will be Pitt at home to end the season, and there's no guarantee Pitt will be in the top 50 by then. (Of course, N.C. State is at 51 at last check, so no guarantee they'll be there, either.) Clemson, though, is No. 74 in the RPI. And the Tigers have a few disappointing losses in a row now. 
Okay, so we've covered the NCAA implications and emotional impact. Now, the basketball. The biggest factor in this game, one would think, will be rebounding. N.C. State has struggled on the defensive glass on and off all season, but particularly lately, and we all know Clemson often doesn't score on its first shot attempt. (Sometimes, not even on its second!) Of course, lately, Clemson can't get defensive rebounds either. The Tigers' last three opponents have collected 37% or more of their misses, and 41.9% or more twice. N.C. State has been above 40% on the offensive glass just once in ACC play, and that was on January 4 against Pitt.
It will also be interesting to see how much zone, if any, Clemson plays. N.C. State has certainly proved it can execute against the zone, and Clemson's defense is often effective enough in man-to-man to make things sufficiently difficult for opponents without the need for zone. Hardly breaking news, but both of these teams are going to need to knock down some shots in this game. That's at times been easier said than done for anyone not named T.J. Warren or K.J. McDaniels.  
NAMES TO KNOW
Kyle Washington. In arguably N.C. State's two most disappointing losses this season in terms of importance to NCAA hopes - Missouri and Syracuse - the freshman forward has averaged 12 points on 12-of-17 shooting. Against Syracuse, he had 14 points on a season-high seven made field goals (on 10 shots) and added 10 rebounds (also a season high). To put that outburst in perspective, he had a total of 15 points in the previous four games combined on 5-of-24 shooting, and 19 rebounds. Of course, his 33 minutes were his second-most this season. His previous high was 35 minutes at Duke, when he had eight points on 4-of-11 shooting. It wasn't a great game, but he showed a lot in that game, mostly that he wasn't afraid of the moment. And he showed against Syracuse that he's a pretty good passer, a skill that will come in handy the more he plays. N.C. State needs as many secondary scorers as they can get, and if Washington is ready to step up and be more consistent, it can only be a good thing. 
K.J. McDaniels. Weird that McDaniels isn't getting more potential ACC Player of the Year love, no? He's one of the best defenders in the league - arguably the best, according to some - and he's the ultimate stat-stuffer. He's also got a 113.1 ORtg and ends 29.4% of Clemson's possessions. Oh, and he's basically the only player on Clemson's roster who can score, as it turns out. (See below for more on that.) But much like N.C. State with Warren, if he doesn't play well, the Tigers have almost no chance. If McDaniels can stay out of foul trouble (he's fouled out of the last two games), and keep taking care of the ball (he had 14 turnovers in three games from January 26-February 4 before committing just four in the last three), he can help keep Clemson in it. If that happens, who knows what he'll get from his teammates? (No, seriously.)
STATS ARE FOR LOSERS
In two games last week, K.J. McDaniels scored 44.3% of Clemson's points on 51.4% shooting (19-of-37, 5-of-11 from three), averaging 27 points. His teammates combined to shoot 23-of-75 (30.7%) and 4-of-30 from three (13.3%). They averaged 34 points. That is just gross. Oh, and he had all of Clemson's blocked shots, if you need him. … Clemson has an effective field goal percentage of 46.2% this year, which is 305th in the country. It would be the worst performance since shooting 47.2% last year (237th nationally). Prior to that, the worst was Oliver Purnell's first Clemson team in 2004, which had an eFG% of 47.6% (233rd nationally). Woof. …
N.C. State held Syracuse to its worst offensive efficiency of the season to date (a 92.5); it was also the second-lowest mark by an N.C. State ACC opponent (behind Maryland's 85.1) and the fourth-best by N.C. State against a major-conference team. … Believe it or not, N.C. State is now more efficient on defense, per Ken Pomeroy - or higher in the rankings, anyway - than on offense, ranking 85th in defensive efficiency (99.9) and 89th in offense (109.1). 
NARRATIVES
N.C. State Win: Back on track!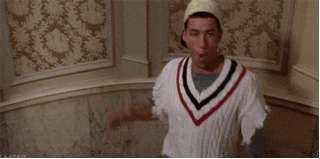 N.C. State Loss: Basically how the game will have played out:
Clemson Win: I mean…but Clemson lost to….and N.C. State almost beat….and….I can't even.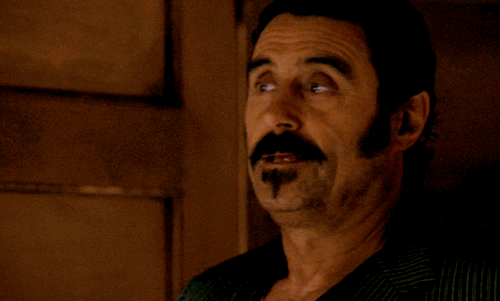 Clemson Loss: All of K.J. McDaniels' teammates, basically, to him: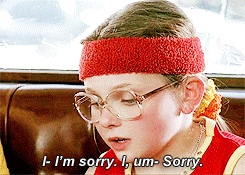 PREDICTION
N.C. State, 61-52. I believe in this team. Tough bunch. One thing I do NOT believe in? Clemson's offense. (Not you, K.J.)
NO. 14 VIRGINIA (21-5, 12-1 ACC) AT VIRGINIA TECH (9-15, 2-10 ACC)
Time: 9:00 p.m.
TV: ACC Network/ESPN3
THE SKINNY
You know what? No. Nope. I'm not doing this. I'm sorry. I could pretend that this is going to be some sort of a trap game for the 'Hoos, or that Virginia Tech could pull something meaningful from its season sweep of Miami (YOU'RE ON PROBATION, COACH TILDE!). I could pretend that's true. But why SHOULD I do that?
It's funny - after I heard Virginia Tech beat Miami, I went to the box score, assuming I'd see some nice numbers from the Hokies. Instead, I saw a box score that made me want to set my face on fire: 35.5% from two, 40% from three, 60% from the foul line, 52 points in 55 possessions. I'd rather pull out three of my own teeth than watch a replay of that game. Is Virginia due for a loss? That's obviously a silly narrative, but some say it's true. To lose this game, though, half their team would probably have to miss the bus. OR - wait - or, maybe the Cavaliers will stage some sort of elaborate NCAA protest by refusing to play defense! Even then, it would take the Hokies overtime to win, probably. 

NAMES TO KNOW
Mike Tobey. Can Virginia get two good games in a row out of him? It would be nice, certainly. On Saturday against Clemson, he had both his most shot attempts (nine) and his most points (14) since January 28, a win over Notre Dame. And his 124 ORtg was his best since….that's right…the last Virginia Tech game, when he had eight points on 6-of-6 shooting from the foul line. In the six games since that Virginia Tech game, he has attempted a total of one free throw. He's managed to stay out of foul trouble the last few games, though, and still has been able to block some shots. Between that and his offensive rebounding, if he can just knock down a few shots consistently, he'll take this Virginia team to even another level. 
Devin Wilson. The freshman expert foul-drawer was the only Hokie in double figures the last time these two teams met. In the three games after that, he scored a total of 15 points on 4-of-19 shooting (7-of-14 from the foul line). But in the last two games, he's averaging 11 free-throw attempts and 11 points (though he's shooting just 3-of-18 from the field). His free-throw rate is seriously on pace to set some kind of record: he's at 108.0 right now, which is second in the country behind Vermont's Brian Voelkel (109.3). But Voelkel is drawing fewer than five fouls per 40 minutes played, while Wilson is averaging 5.3. And just imagine what will happen when Wilson learns to make said free throws! He's shooting 64.9% from the line right now.
STATS ARE FOR LOSERS
Virginia Tech's win over Miami was the Hokies' third win over a top-100 Ken Pomeroy team. And yes, two were against Miami. The third came against No. 52 West Virginia, which remains, yeah, I don't even know. … Virginia Tech is on pace, not surprisingly, to have its worst offensive efficiency since Ken Pomeroy has been tracking it, although it's still kind of close - the 2004 Hokies (Seth Greenberg's first year) were at 99.9. And Virginia Tech's 47.6% eFG% this year is actually a touch better than last year's (47.5%). …
Virginia is doing what it can to keep pace - or, something like that - with the slowness of the ACC. In the last two games, Virginia's games have been an average of 55.5 possessions. The Cavaliers are now at 62.2 possessions per game, putting them at 340th in tempo. BUT THEY STILL HAVE WORK TO DO! … In the last nine games, Virginia has allowed two offensive efficiency ratings over 100. One was to Boston College (103.4) and the other? Yep, Clemson on Saturday, with a 109.9, the highest by a Virginia opponent since Duke posted a 112.3. I just…I don't know anymore. 
NARRATIVES
Virginia Win: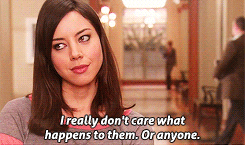 Virginia Loss: 
Virginia Tech Win: THEY DID IT!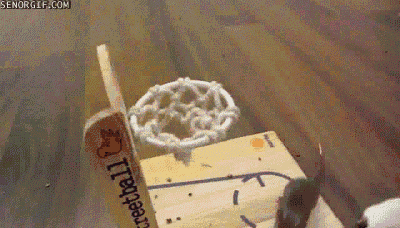 Virginia Tech Loss: 
PREDICTION
Virginia, 61-44. I want no part of this. 
NO. 5 DUKE (20-5, 9-3 ACC) AT GEORGIA TECH (13-12, 4-8 ACC)
Time: 9:00 p.m.
TV: ACC Network/TheACC.com
THE SKINNY
Well, congratulations, Georgia Tech! You might not be going to the Big 10 (yet), but you WILL get to face a Duke team that missed a whole bunch of shots against Maryland on Saturday and will likely not miss those shots against you. So, um, good luck with that! But hey, Georgia Tech is coming off of shooting 57.7% eFG% against Boston College, its best percentage since…the last time it played Boston College. But take solace, Yellow Jackets! Because the best percentage you had in a loss this year was the 53.8% eFG% at Duke! Problem was, they turned it over on 17.9% of possessions, had a garish 11.3 free-throw rate (by far worst of the year) and rebounded just 19.4% of its missed shots. It's probably too much to ask for Georgia Tech - even an engaged Georgia Tech team - to play effective defense on Duke. So, yeah. Gotta make shots, I guess, Georgia Tech. That's….that's about all I've got for you. 

NAMES TO KNOW
Rodney Hood. So, Hood's in a bit of a shooting slump. And if he was ever getting any All-ACC love, he's not right now. You know, because of a three-game stretch of inefficiency. Which is weird, because…well, never mind. I do think Hood is one of the more underappeciated players in the league, but we've been over that in this space. So we can face facts - Hood is shooting 9-of-29 from the field in the last three games and just 4-of-17 from two, which is perhaps the bigger concern. In the beginning of the year - well, through most of the year, really - he showed a real knack for scoring around the basket, snaking in though traffic and finishing smoothly at the rim. Last time against Georgia Tech, Hood played 39 minutes and had 27 points on 12 shots. He has just one 20-point game in the 10 games since. Maybe he'll reignite in this one.
Daniel Miller. Oh, remember him? Yes, he exists. And lately, his teammates have been remembering him a bit more lately. Which is good. Because he's good at basketball. AND HIS USAGE PERCENTAGE IS ALMOST UP TO 19.2%! PROGRESS! And he's ended at least 22% of Georgia Tech's possessions in four straight games now. WHOA NOW GUYS! DON'T GET TOO CRAZY AND EFFICIENT ON US, GEORGIA TECH! YOU'LL CONFUSE EVERYONE!
I kid. Anyway, in that four-game stretch, he's shooting 25-of-40 and averaging 15.3 points. Against Duke lsat time, he ended 23% of his team's possessions and had 14 points on 7-of-11 shooting. At the time, he tied a season-high in shot attempts with that game. (He's since had 14 once and 13 another time.) Duke still struggles on occasion to defend opposing bigs, and if Georgia Tech remembers he's alive, he could have a big night.
STATS ARE FOR LOSERS
In spite of the way it seemed, Duke's eFG% against Maryland (38.0%) was NOT its worst of the year. No, that came against Florida State - a 37.3%. The difference, though, is that Duke got 61.4% of its misses in that game compared to 31.6% against Maryland. That's a pretty big difference. … Also, no wonder the Maryland-Duke game felt so entertaining - at 69 possessions, it was Duke's highest-possession game since a 70-possession blowout win over N.C. State. …
Georgia Tech is still waiting for its seemingly-annual head-scratching upset win. The Yellow Jackets knocked off four Ken Pom top-50 teams last year, two in 2012 and three in 2011 - but this year, their best win is against No. 87 Notre Dame. … Georgia Tech is now 1-10 when posting an offensive efficiency under 100 and 12-2 when it gets above that mark. And two of Georgia Tech's best three performances this season have been against Boston College, including a season-best 127.9 against the Eagles in the win on Thursday. 
NARRATIVES
Duke Win: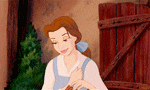 Duke Loss: Um, uh oh. 
Georgia Tech Win: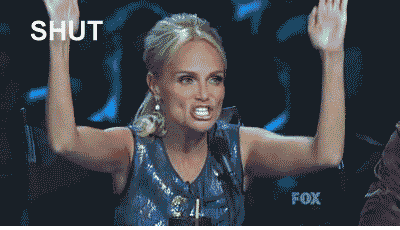 Georgia Tech Loss: This seems appropriate. 
PREDICTION
Duke, 84-70. Because, Duke. 
Last week: 12-1 (12-1 ACC)
Overall: 81-23 (72-19 ACC)