Wednesday, February 12, 2014 9:58am
NO. 1 SYRACUSE (23-0, 10-0 ACC) AT NO. 25 PITTSBURGH (20-4, 8-3 ACC)
Time: 7:00 p.m.
TV: ESPN/ESPN2
THE SKINNY
Um, Pitt? We actually really appreciate you joining the ACC and everything, and you're great. But, what the heck, guys? What were you DOING last week? I realize you were trying to show your #goacc solidarity, but that's a little TOO much. I mean, at least you didn't LOSE either of those games? So there's that? But did we all lose 2-3 hours watching those games that we'll never get back? Yes. Yes, we did. And listen, Syracuse, you aren't out of the woods, either. Oh, so you beat Duke, huh? So you're all big-time now, eh? Oh really? WELL DON'T GO UP TO PITTSBURGH AND DO ANYTHING VIRGINIA TECH COULDN'T DO IN REGULATION THEN! BECAUSE YOU'VE BEEN PLAYING WITH YOUR FOOD A LOT LATELY, SYRACUSE! WE SEE YOU DOING THIS! LOOK AT ME WHEN I'M TALKING TO YOU, YOUNG…..Orange?
Okay, this has gotten out of hand. In the first #AllBigEastEverything matchup between these two longtime foes, the Panthers didn't shoot well and turned it over too much, but stayed in it due to their work on the offensive glass. Syracuse, meanwhile, shot just fine but gave Pitt too many second looks. That's been creeping up again as an issue with this team. But if Pitt doesn't stop derping it up all over the freaking place, none of this will really matter. Seriously, Pitt? I almost went to an eyewash machine after that godawful display you called a basketball game on Saturday. Get it together. You're like the woman who's had a bit too much to drink at a party at this point. You're not quite making a fool of yourself yet, but you're climbing up on the table one step at a time and one of your high heels is falling off. 
NAMES TO KNOW
Rakeem Christmas. He's been great for Syracuse this year when he can stay on the court, ranking 15th in the nation in ORtg with 132.9. But he plays just over half of Syracuse's minutes - on a team that's not very deep, mind you - because he can't stay out of foul trouble, averaging 5.5 fouls per 40 minutes played. He's played over 30 minutes just twice in ACC play - wins over Duke and North Carolina - and in those games, he averaged 7.5 points, 9.0 rebounds and 5.0 blocks. In the last two games, though, he's averaged 26.5 minutes, 4.0 points, 5.0 rebounds and 1.5 blocks. And 4.5 fouls. In the first meeting with Pittsburgh, Christmas was big-time, finishing with 10 points on 4-of-4 shooting, adding three blocks and two steals. As usual, he was limited by foul trouble, but with no Baye Moussa Keita to come off the bench in relief, he CAN'T be in foul trouble this game. He just can't. 
Lamar Patterson. So, um, it's time to talk about the Patterson Problem. (How was this not the name of an 80's band, by the way? Or am I thinking of the Alan Parsons Project? Carry on.) But, yeah. Watching the versatile senior play against Virginia Tech was downright painful. And I'm not sure if it was painful because you could quite literally see the pain in Patterson's thumb injury affecting his shot, or because of how bad his shots looked coming out of his injured hand. So I'm going to say both. Is Pitt still better off with a Patterson who can barely grip the ball taking most of their shots? Frankly, probably. And good on Patterson for giving it as good an effort as he could, somehow even managing to make 3-of-6 free throws as he missed all but one of the nine shots he attempted, and some badly. Will his thumb be healed enough for him to be a factor against Syracuse? It will have to be if Pitt is going to have a chance. Last time against Syracuse, Patterson had 18 points on 6-of-15 shooting. His teammates had 36 on 12-of-32 shooting. So, yeah. Par for the course.
STATS ARE FOR LOSERS
Syracuse is going to have to get more from its bench, particularly with Keita potentially out for a few games. Not including Keita recently, Syracuse's bench - which is basically two other guys, Michael Gbinije and Tyler Roberson - has played 76 total minutes in the last five games (23 of which came after Keita's injury against Clemson) and scored 11 points on 4-of-13 shooting. Um, welp. … In its first 17 games this season, Pittsburgh had an ORtg of 105 or better in all but two of them. In the last seven games, Pitt has hit that mark four times, and has gone three straight games without hitting it. … Pitt also had the second-lowest ORtg this season of a team to beat Virginia Tech. UNCG's 79.4. I'd imagine, is probably going to hold that mark all season. 
NARRATIVES
Syracuse Win: This seems like a t-shirt worthy occasion, right? Will Syracuse just keep making t-shirts after each record-setting win? Or should they just stop and wear this t-shirt?
(P.S. - I need to see Boeheim in this t-shirt.)
Syracuse Loss: Syracuse had to lose at some point, right? This is totally a good loss - the Orange will learn and grow from this- better now than in the NCAA Tournament.
Pittsburgh Win: YOU WANT A GOOD WIN??? I'LL SHOW YOU A GOOD WIN!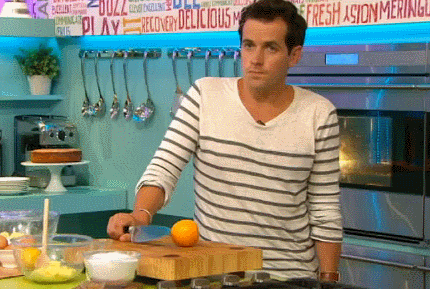 Pittsburgh Loss: Welp, this season has officially reached panic levels. No good wins, few chances left for good wins and there's talk now of the Panthers being on the NCAA Tournament bubble.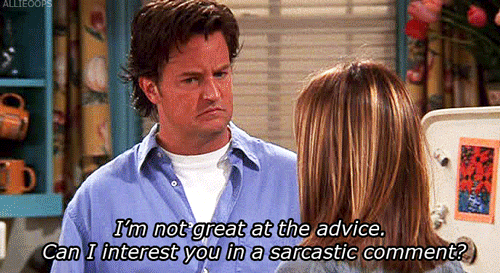 PREDICTION
Syracuse, 60-55. You have no idea how tempted I am to pick Pittsburgh, JUST because it was be the most ACC thing ever for the Panthers to do, right? I just can't, though. Not after what I witnessed on Saturday. 
BOSTON COLLEGE (6-17, 2-8 ACC) AT GEORGIA TECH (12-12, 3-8 ACC)
Time: 7:00 p.m.
TV: RSN/ESPN3
THE SKINNY
YOU ASKED FOR IT AND YOU GOT IT, ACC FANS! REMEMBER THIS CLASSIC MATCHUP FROM A FEW WEEKS AGO IN CHESTNUT HILL?!?!?! WELL, IT'S REVENGE TIME FOR THE BLOODTHIRSTY EAGLES! LOLOL...no but seriously. I'm not sure if this is what Coach K had in mind when he talked about promoting the league. In fact, if the league really wanted to promote itself, it would just pretend this game is not happening and burn all evidence of it actually happening. Is Boston College going to play any defense whatsoever? Is Georgia Tech going to go into full self-check mode? Will anyone actually be at this game, since there's going to be a winter storm in Atlanta and the simple Southern folk in that part of the country look up at the sky, mystified when white particles fall from it, wondering aloud "what is this wondrous confection?", while crashing their cars into each other and buying all the bread and milk? (A lot to do at one time, but hey.) Last time around, Boston College only looked remotely interested in defending Georgia Tech when the second half rolled around. So I would suggest developing an interest in doing this a bit earlier this time. 
NAMES TO KNOW
Ryan Anderson. The Boston College sophomore pseudo-center played pretty well against Duke on Saturday, finishing with 12 points in 34 minutes, but he had a third of his team's turnovers (three of the nine) and wasn't a huge factor in the game in general. Of course, on that team and in that game, who was, really? After the first half, no one. But Anderson is now going to face Georgia Tech again, a team that he struggled with the first go-round to the tune of four points on 0-of-5 shooting (4-of-4 from the foul line), adding four rebounds, an assist, a steal and a block in 28 minutes. He also had zero fouls. Daniel Miller is always tough to go up against, but Boston College needs more out of Anderson. 
Chris Bolden. Boston College players and coaches had to be wondering aloud what they'd done to deserve the rare good Chris Bolden game. But they got it in the first meeting, as Bolden finished with 11 points on 4-of-6 shooting (3-of-3 from three). Also, I would posit that what they did to deserve it was to decide they weren't going to guard anyone that well, but that's neither here nor there. But the sophomore - who has been somewhat unexpectedly dreadful this year - has been making shots as of late. And by making shots, I mean making more than zero. The fact remains, though, that in ACC wins, Bolden is 9-of-17 from three. And what he is in the other games is….pretty bad. So there's that. Probably need a few of those this time, too. 
STATS ARE FOR LOSERS
Duke posted a 143.6 offensive efficiency rating against Boston College on Saturday night. And yes, it was the highest the Eagles have allowed in the Ken Pom era (since 2003). … Boston College, meanwhile, put up the sixth-best offensive efficiency rating against Duke this year (109.7), the second-highest by a team that Duke still managed to beat (oh, hey Vermont, you're still there!). … Georgia Tech scored just four points in the fourth "quarter" of the loss to Virginia and 15 total points in the second half. FOUR points, though! And you know what didn't help? That Georgia Tech went 3-for-13 from the foul line. I can't even begin to process the awfulness of this. … To top it all off, Georgia Tech is now dead last in the league in the dubious category of free-throw defense (ACC opponents have shot 74.1% against them). 
NARRATIVES
Boston College Win: OMG a win good for you guys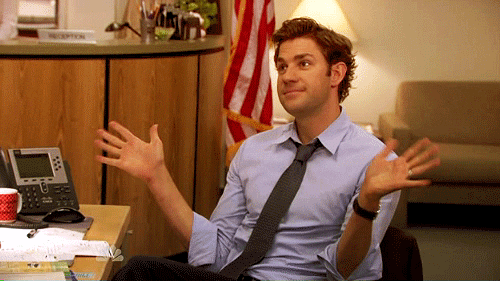 Boston College Loss: 
Georgia Tech Win: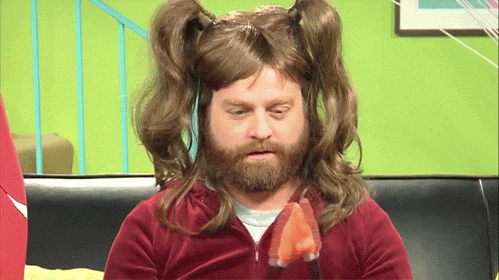 Georgia Tech Loss: This cat is judging you so hard, Georgia Tech. Either that or it caught a glimpse of your offense and now won't come out from under the bed.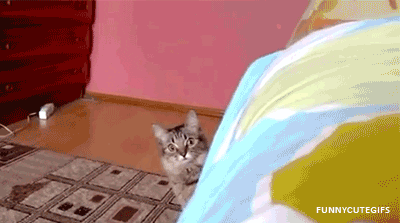 PREDICTION
Georgia Tech, 65-60. Boston College is already done with this season, yes?
NO. 8 DUKE (19-5, 8-3 ACC) AT NORTH CAROLINA (16-7, 6-4 ACC)
Time: 9:00 p.m.
TV: ALL OF THE TVs! (J/k it's ESPN/WatchESPN/ACC Network/TheACC.com --okay so it is on all the TVs. Carry on.)
THE SKINNY
Really, this game is going to come down to three things: free-throw shooting, Duke's three-point shooting (and UNC's three-point defense, of course, which is No. 1 in the league right now at 30.5% allowed in ACC play) and UNC's offensive rebounding. The first two factors are going to be largely determined by how well North Carolina can stop the ball and get to three-point shooters, as well. The Tar Heels obviously are struggling a bit in terms of defensive free-throw rate allowed, and if they can't stop the ball and have to help, that trend is likely going to continue. And if they're not fouling Duke on drives, they're going to be collapsing on help defense and allowing open shooters. So it will be interesting to see how North Carolina handles that part of it. But on Duke's defensive end, the Blue Devils are going to have to limit North Carolina to one shot. The Tar Heels aren't that great offensively right now, and they're thriving on getting second and third and sometimes fourth chances. Now, it doesn't always matter how many offensive rebounds UNC gets if it can't turn them into points - just ask Wake Forest, which rebounded nearly half of its misses and still lost by 20 - but Duke is certainly better served limiting that as best they can.
And from a non-statistical standpoint, North Carolina has generally played better against teams that want to get out and run an play exclusively man-to-man defense, and Duke certainly does both of those. But can the Tar Heels keep pace offensively? That is the question. 
NAMES TO KNOW
Jabari Parker. I was admittedly among those critical of the assumption that Parker was a first-team All-ACC lock even before his ACC-only shooting percentage rose above 38%, but if he keeps up the pace he's been on the last two games, he will leave no questions. Parker has now posted his second and third best ORtg's all season in consecutive games, scoring 50 points on 25 shots (INSANE) and taking just two three-pointers (even better), not to mention getting to the foul line 17 times. And he's averaging 12 rebounds, an assist, 2.5 blocks and a steal in that span. Yeah, that'll do pretty nicely.
If he keeps playing like that and is officially no longer settling for jump shots, does any team in this league have someone who can slow him down? It's hard to see that. And he's going to be a matchup problem almost certainly for North Carolina. Other than Desmond Hubert - and that's a bit of a reach - North Carolina doesn't have a 5 who's capable of defending him. Will the Tar Heels be forced to go small if Parker is at the 5? And then will that mean James Michael McAdoo gets in foul trouble trying to slow down the talented freshman? Parker's obviously a matchup nightmare, but maybe McAdoo is UNC's best hope of slowing him down even a little bit. 
James Michael McAdoo. Speaking of McAdoo, assuming he doesn't have to guard Parker for a moment - does Duke have anyone that can guard him, really? Unless Parker has taken significant leaps in one-on-one positional post defense that I have missed the last few weeks, I'm not so sure. But a lot of it will come down to how McAdoo plays. And right now, he's playing pretty well. His 141 ORtg against Notre Dame was his best in ACC play and second-best all season.
Since the loss to Virginia, UNC has been on a five-game winning streak and McAdoo has been consistently very good, refusing to settle for jumpers like he had so often in the past and instead driving the ball to draw fouls. And he's good at that, drawing 7.5 fouls per 40 minutes (21st in the country). He's not always so good at making his free throws, but he is getting the other team in foul trouble. We all know his more natural position is at the 4. But if UNC is forced to go small to content with Duke, will be be as effective? In two games against Duke as UNC's "center" a year ago, he had some good moments, but was 10-of-26 shooting with 11 total rebounds. While Duke couldn't guard him on one end, he couldn't guard Duke on the other. Same might hold true this year, but if he doesn't settle and attacks the basket, he at least makes things tougher on the Blue Devils. 
STATS ARE FOR LOSERS
Duke not only has the highest offensive efficiency in the country this year (128.6), but it's also the highest in the Ken Pom era. Next closest is 2005 Wake Forest (124.0). And somewhat like the Blue Devils, Wake's defense was also comparatively subpar (134th in the country with a 100.4; Duke's is now 89th at 100.2). … If UNC's three-point defense in ACC play holds up - 30.5% allowed so far - it would be the lowest ACC-only mark in the Roy Williams era.
UNC fans consistently complain about how the Tar Heels defend the three, but to be fair, since 2010, no UNC team has allowed higher than 35.3% from beyond the arc (last year's team), and the other three teams have been at 32.8% or below. The highest mark in the Williams era was 37.5% in 2004. … Last year's Duke team, just like most Duke teams, didn't turn it over much. But against North Carolina, it had its two highest turnover percentages of the year (24.2% in Cameron and 24.6% in Chapel Hill). Luckily for Duke - well, not luckily, because Duke won the rematch fairly handily, but still - Duke shot above 50% eFG in both games. … UNC also posted two of the 10 worst eFG% performances against Duke last year, shooting 34.7% eFG in the home loss to end the season (fifth-worst) and 41.7% eFG in the five-point loss at Cameron…
Since Ken Pom started tracking what each team was ranked at the time they played another team in 2011, the worst either team had been ranked before last year was Duke at No. 15 in 2012 (the Austin Rivers Game). Then last year ruined it as UNC came into the first meeting No. 46 in Pomeroy's rankings (and still lost by only five). The Tar Heels would rise 20 spots before the rematch in Chapel Hill while Duke stayed at No. 6 for both meetings. But were it not for that No. 46 outlier, the two would have met as top 26 or higher teams in Pomeroy all but one other season (2010). 
NARRATIVES
Duke Win: Yawn. Wake me up when Duke and Syracuse play.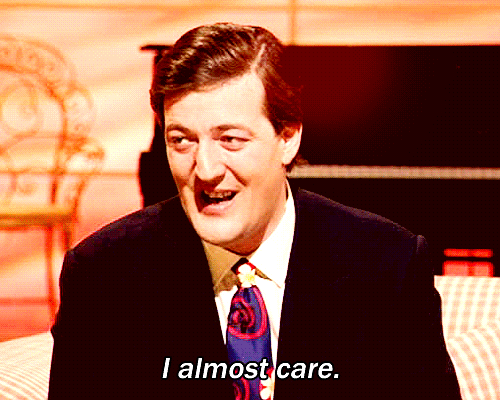 Duke Loss: Clearly, Duke was just looking past UNC as the Syracuse game is coming up pretty soon here. They don't even care about you anymore, North Carolina.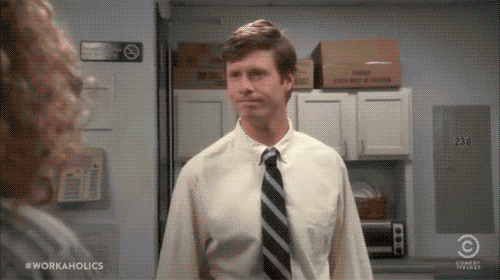 North Carolina Win: Roy Williams' pregame speech: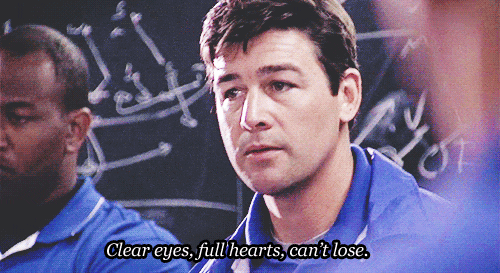 North Carolina Loss: Eh, no big deal. UNC wasn't supposed to win this game anyway, right? YOU'LL GET THE NEXT ONE GUYS, right? It's only been three straight losses. Oops, now four. No biggie, eh?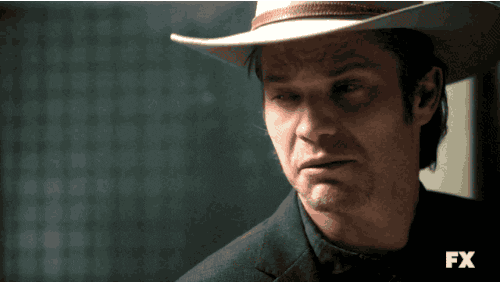 PREDICTION
Duke, 78-69. I do think Duke is going to lose at least one other game before the end of ACC play, and I don't think it's going to be Syracuse. So I think they'll lose potentially one matchup against North Carolina along the way. For some reason, though, I don't think it's this one. Sometimes I just have to go with my gut. And my gut says snow. And also that Duke wins.
Last week: 13-1 (13-1 ACC)
Overall: 72-22 (63-18 ACC)