Tuesday, February 11, 2014 9:48am
WAKE FOREST (14-9, 4-6 ACC) AT N.C. STATE (15-8, 5-5 ACC)
Time: 7:00 p.m.
TV: ESPNU/WatchESPNU
THE SKINNY
Wake still only has one truly awful loss this season, and you know what they say about ACC road games - once you win one, you're on a roll and YOU CAN'T HELP YOURSELF YOU JUST KEEP WINNING THEM! Okay, no one says that. But Wake has won one ACC road game this year, so, there's that. Anyway, these are both two teams that need this game if they want any hope of making the NCAA Tournament to stay alive. That hope is much more alive and well for N.C. State than it is for Wake Forest, and we all know what happens when hope dies in Winston-Salem. And it's terrifying.
Okay, so real basketball. Um, N.C. State needs to keep Wake off the foul line - aka, don't foul - and Wake needs to (checks Ken Pom)…..um, what does Wake do well that isn't at least somewhat luck-based? No, seriously? Make two-pointers? That's basically it. The Deacs are last in the league in defensive rebounding and near the bottom in defensive free-throw rate, not to mention allowing 47.2% from two. Okay, so they don't allow a high percentage from three. Well, good for you, Wake. Too bad N.C. State doesn't make a lot anyway. Well, I stand by what I said - first time around, bad defense and too much fouling cost N.C. State. So, you know, don't do that. 
NAMES TO KNOW
Arnaud William Adala-Moto. HELLO MOTO! (Wake fans, I love you, but I can't get behind this whole "Bill Moto Gang" thing you seem to enjoy. It's the "gang" part of it, I guess. But I do love HELLO MOTO!) Anyway, the 6-6 sophomore is one of my favorite players in the league to watch because you never really know what's coming next with him. It could be an ill-advised airball or a head-scratching turnover.
Or it could be this.
But a lot of times when Wake wins, he's kind of the catalyst. And he was in the Deacs' win over N.C. State, scoring a season-high 15 points (on 11-of-14 from the foul line) and adding 11 rebounds. He draws a lot of fouls when he's in the game, and while he's not the world's best shooter (just 44% from two and 41.8% overall), he can make things happen with his athleticism and fearlessness. If Wake's going to win ANOTHER ACC road game, he's going to need to play a role again. 
Ralston Turner. At this point in the season, there are three N.C. State players with an ORtg over 110. T.J. Warren is one (duh) with a 113.3, and Jordan Vandenberg leads the team with a 133.7. But Ralston Turner is just behind Warren at 110.6. His low turnover rate certainly helps that mark quite a bit, but it also helps that he's making almost all the Wolfpack's three-pointers himself. He has to take a lot, but hey, someone has to. In the first half with Warren in foul trouble at Miami, it was Turner who came through with 16 of his 17 points. He didn't make a three-pointer in the second half, and his percentages really aren't all that great, even as N.C. State has been on this five-game stretch of good play, but again, someone has to shoot N.C. State's threes. And Turner certainly isn't shy about it. At Wake Forest, Turner had plenty of good looks - he just didn't make many of them (2-of-9). He followed that up by not attempting a three at Duke in a loss, and in the last five games, he's 13-of-40 from beyond the arc. N.C. State has made 23 three-pointers as a team in that span. So, yeah. But Turner's ORtg of 136 at Miami was his highest since the win at Notre Dame, and he also picked up just two fouls in that game. That's important because he had picked up four fouls exactly in each of the last three games. Anyway, we've covered this. Shoot as much as you want, Ralston, because someone should.
STATS ARE FOR LOSERS
N.C. State's win at Miami was certainly an ugly one, but the Wolfpack still became just the 10th team all season to post an ORtg over 100 against the Hurricanes' stingy defense. … The Miami game was not only the slowest game N.C. State had played all year (55 possessions), but it was also 22 possessions slower than the last game the Wolfpack played at North Carolina (77). … Wake's last game - a 20-point loss at Duke - was Wake's first loss by more than 10 points since January 8 (a 74-51 loss at Virginia). … Wake's Coron Williams had three turnovers against Duke. He had four turnovers on the season entering the Duke game. Yep, total. And he hadn't turned it over yet in ACC play. His last turnover came on December 28 at Xavier. 
NARRATIVES
Wake Forest Win: I'll bet this song will be playing on the celebratory bus ride home AT FULL VOLUME! BECAUSE YOLO!
Wake Forest Loss: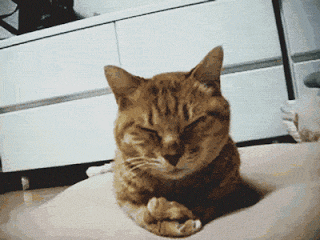 N.C. State Win: THE WOLFPACK IS PLAYING SO WELL RIGHT NOW! WHAT ARE THEIR FANS GOING TO DO WITH THESE WEIRD FEELINGS OF CONTENTMENT?!?!?!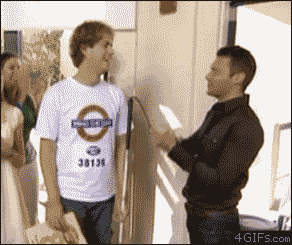 N.C. State Loss: Oh. 
PREDICTION
N.C. State, 77-62. Not this road game, Wake. 
CLEMSON (15-7, 6-4 ACC) AT NOTRE DAME (12-12, 3-8 ACC)
Time: 7:00 p.m.
TV: RSN/ESPN3
THE SKINNY
So we've done this drill before, yes? One of the league's worst offenses against one of the league's worst defenses? I'll say this, though - the intriguing part of this matchup for me (oh God, I just used the word "intriguing" to describe this game, I will seek help immediately) is that Notre Dame is very comfortable at a slow pace. So that won't bother the Irish. And Clemson is capable of doing enough self-checking offensively that Notre Dame's bad defense might not even be a factor. I mean, the Tigers are 14th in ACC games only in two-point percentage (41.4%) and 15th in turnover percentage (21.3%). That's last.
For Notre Dame, I'd say the key is hanging on to the ball. Clemson is 15th in steal percentage on defense and isn't going to try to force a lot of turnovers (though they'll take them if you provide them), and there's no need to make anything easier on the Tigers. That's what the Irish did for North Carolina early in last Saturday's loss, and it's why they were down at halftime in spite of shooting very well (while North Carolina shot very poorly). Clemson, just….I don't even know. You're not making shots. You're turning the ball over. (WE TALKED ABOUT THIS, YOU JERKS!) You're not getting to the foul line. But, hey, offensive rebounds! Cool. Just keep doing your defense thing and I'll keep wanting to burn my eyeballs with a laser beam while watching your offense. Okay, so we're cool. 
NAMES TO KNOW
Landry Nnoko. Why, you ask, would I pick anyone not named K.J. McDaniels? Well, I'll tell you. Nnoko has had a pretty good year, first of all, and Clemson is much better when the 6-10 sophomore is in the game. Why, you ask? Well, because when he's not in, then either Sidy Djitte or Ibrahim Djambo come in. Here was their combined lines against Syracuse: 0-of-4 shooting, two rebounds, one steal, one foul, one turnover, 11 minutes. Oh, and no points. It's not like Nnoko's going to play all the minutes even if he's not in foul trouble - he's passed the 30-minute mark in ACC play three times - and he's not going to give you a ton of points (he has two double-figure scoring games in ACC play). But he is going to be efficient (his eFG% of 57.1% is 172nd nationally), and he's going to rebound (he's ranked in both OR% and DR% nationally) and block shots (7.3% block percentage). That's all you can ask for. The other guys, his backups? Not so much. 
Garrick Sherman. Speaking of Nnoko, Sherman is going to have his work cut out for him against Clemson's big front line. Of course, it hasn't mattered much for the Irish when Sherman is playing well - in the last two games, he's averaged 16.5 points on 13-of-23 shooting and, yep, two losses. But the Irish aren't going to win many games when he doesn't play well, and he's also shown to be a bit turnover-prone recently. Or, just in general. His turnover rate of 21% is not that high on the season, but he has 32 turnovers in ACC play and 13 in the last four games alone, which is probably too many for a Notre Dame team that would rather minimize possessions. The Shermanator is doing all he can for the Irish, and he's very skilled, but if he has trouble getting shots off against a guy like Nnoko or gets turnover-prone, Notre Dame has little to no chance. 
STATS ARE FOR LOSERS
CLEMSON HAS PLAYED THREE GAMES NOW WITH FEWER THAN 60 POSSESSIONS AND HAS TURNED IT OVER 24.7% OF THE TIME OR MORE IN THREE STRAIGHT GAMES AND OMG I CAN'T. … Clemson point guard Rod Hall plays over 79% of Clemson's available minutes, but is third in the nation in fewest fouls committed per 40 minutes (0.9). … Notre Dame started off 4-of-4 from three against North Carolina. It finished 6-of-21. That's right, math majors - the Irish finished 2-of-17. … Notre Dame also managed to post the lowest free-throw rate by a North Carolina opponent this year (18.2), just a few points worse than the previous holder of that spot, UNC-Wilmington (21.3). 
NARRATIVES
Clemson Win: 
Clemson Loss: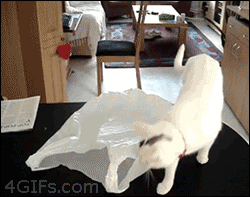 Notre Dame Win: K.
Notre Dame Loss: Why, Mike Brey? If you just wore things like this, this wouldn't happen. 
We were promised these as part of expansion. I have yet to see one. This is unacceptable.
PREDICTION
Notre Dame, 60-55. I'm sorry, Clemson. This always comes back to bite me, but I still don't trust you.
Last week: 13-1 (13-1 ACC)
Overall: 70-22 (61-18 ACC)