Tuesday, December 31, 2013 9:56am
Hey, look! A sun bowl! Remember these?
It's too bad it isn't included in the list of bowl swag, though.
Not much else to add to this, except….Frank Beamer in a sombrero? Frank Beamer in a sombrero. And dancing!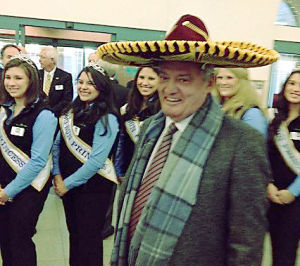 TUESDAY
VIRGINIA TECH (8-4) VS. NO. 17 UCLA (9-3)
Time: 2:00 p.m.
TV: CBS
KEY FOR UCLA
Protect Brett Hundley. Only 18 teams in the country have allowed more sacks than UCLA did this year (34). And bad news for the Bruins? Only 12 teams had more sacks than Virginia Tech did (38). Those sacks weren't a fluke, either - the Hokies' defensive front is as good as it gets. Virginia Tech only had six sacks in its last two games against offenses that aren't great (Maryland and Virginia) and just nine in its last four games, but that front is too good and is going to get theirs. Particularly when the secondary is playing well, as it has most of the season. And UCLA's problem has been an end-of-season one as well - the Bruins allowed 17 sacks through the first eight games this year before allowing 17 sacks in the final four games alone, including nine (!!!) to Arizona State. They're going to have to find a way to keep the Hokie front at bay. (And make things out of clay, I just may!)
KEY FOR VIRGINIA TECH
Run. The. Football. (Well.) UCLA's run defense is hardly stout, but the Hokies have struggled to run the ball against seemingly everyone they've played this year. The Bruins, though, have just three losses this year and all were to teams that either went run-heavy or had a nice balance between run and pass. In back-to-back losses to Stanford and Oregon, the Cardinal and Ducks combined for 103 rushing attempts (and 517 yards) compared to 53 pass attempts. Arizona State also ran it 50 times in a win over UCLA compared to just 27 passes. The Hokies would love to be able to do that, but to do it, they'll have to run the ball effectively. Sacks have played a part in the poor rushing numbers (Logan Thomas was sacked at least twice in all but one ACC game this year), but with sack yardage, Virginia Tech averaged four yards a carry or more in just two ACC games. Heck, it failed to hit 3.0 yards a carry three times in league play (even sans sack yards) and was at 3.3 or fewer per rush - again, without sack yardage included - five times in eight league games. That's….well, it's not good. But the two games the Hokies were above 4.0 yards a carry were Virginia and Miami, so those were wins, so that's…something. Seriously, figure out a way to run the ball or else.
HERE'S A GUY
Brett Hundley. Sacks aside, Hundley has been fantastic for the Bruins this year. (Of course, as we all know, SACKS ARE ALWAYS THE OFFENSIVE LINE'S FAULT, RIGHT???) Anyway, the redshirt sophomore QB is the Bruins' leading rusher and passer, running for 587 yards and passing for 2,845 (22 touchdowns to nine picks). Hardly surprising, but Hundley's been much better in UCLA's wins (18 touchdowns, four interceptions, 9.1 yards per attempt) than in the losses (four touchdowns, five interceptions, 6.1 yards per attempt). And he averaged 4.5 yards per rush in wins (with eight touchdowns) compared with 2.4 in losses (one touchdown). In UCLA's last five games, though, he had just one interception to eight touchdowns, and averaged 224 yards through the air. He has five games of 300 yards or more of total offense this season and the Bruins are 5-0 in those games. Virginia Tech struggled some with mobile quarterbacks (C.J. Brown says hello), and Hundley is one of the best in the country.
THIS GUY
Logan Thomas. Really, this is a question of which Logan Thomas will show up - the good one or the bad one? There's rarely been an in-between for the Hokies' senior quarterback, who will end his turbulent career in this game. He's the school record-holder in almost every significant category, but he'll perhaps be most remembered for what he didn't do, which is - of course - somewhat unfair. Thomas' flashes of brilliance, though, were too rare amongst the mess of derp-filled games in his career. Or the head-scratching passes, or the ill-advised throws into coverage. But at least for me, I'll remember how good he could be throughout his career, too, and how far too often he had to carry the Hokie offense. His size and athleticism has long tantalized NFL scouts, and he has one more opportunity to prove that he can be a pro prospect. In his last game against Virginia, there was plenty of both - he was 13-of-29 for 229 yards, one touchdown and one interception, plus 15 carries for -26 yards. Obviously he'll want to have a better showing than that, and the Hokies will need it.
STATS ARE FOR LOSERS
This is the first meeting between Virginia Tech and UCLA. Virginia Tech is 0-3 against current PAC-12 teams, while UCLA is 17-14 versus current ACC teams, but 15-8 against teams not named Syracuse. Dead serious. … Virginia Tech will be looking to avenge a loss in its last trip to the Sun Bowl, when it dropped an 18-6 game to Cincinnati…in 1946. Which, coincidentally, began the narrative that Frank Beamer couldn't win in the postseason. (I KID, I KID!) … Throughout Logan Thomas' career, the Hokies only lost one game when he didn't throw an interception (to Maryland). … UCLA will try to make this its eighth season in school history getting to ten wins or more; the last time it happened was 2005.
NARRATIVES
Virginia Tech Win: Wait….wait. So Virginia Tech was fairly competitive with Alabama, beat North Carolina, crushed Miami, then lost to Boston College and Maryland, only to beat UCLA? HUH?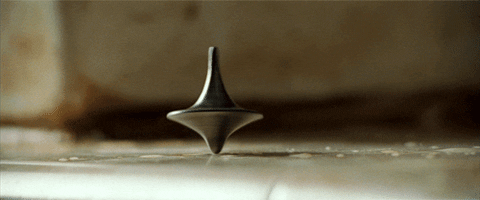 Virginia Tech Loss: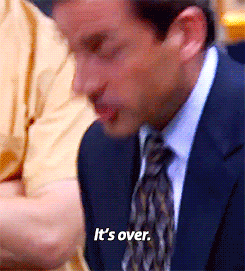 And once more for old times sake: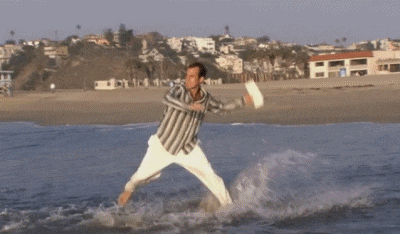 PREDICTION
UCLA, 38-27. I just don't trust anyone not named Logan Thomas to step up and do anything offensively. Oh, and this UCLA team is pretty good.
Overall: 91-28
Postseason: 6-1