Friday, December 6, 2013 7:37am
Lauren Brownlow breaks down the upcoming ACC Football Championship Game. 
NO. 20 DUKE (10-2, 6-2 ACC) VS. NO. 1 FLORIDA STATE (12-0, 8-0 ACC)
Time: 8:00 p.m.
TV: ESPN
KEY FOR DUKE
Well ... um ... hmm ... uh ... okay. Listen, I've covered Duke football all year long. I can tell you one thing for sure: while the players are realistic about what they're up against this weekend, they also genuinely believe that they can win this football game. No matter what any of us from the outside think. It's one of the biggest reasons the Blue Devils are where they are today.
So ... I can think of two things. The biggest is special teams. If Florida State has a "weakness", as it were, it's that, especially punt/punt coverage. The Seminoles are 13th in the ACC in net yards per punt (34.4 yards) and 10th in yards per punt (40.7). And the 5.0 yards allowed per punt return are more than all but two other ACC teams. To be fair, FSU has punted just 32 times all season. For the sake of comparison, Virginia - in the same number of games - has punted an ACC-high 87 times. Kickoff coverage has been much better (about 19 yards per return). FSU is pretty good in returns, as you might imagine, averaging 10.7 yards a return (sixth in the league) with no touchdowns and 25.6 yards per kickoff return, which is second in the league, with one touchdown. Duke probably has the best special teams in the league, leading the ACC in average yards per kickoff return (26.2, with a league-high two touchdowns) and second in punt return average (13.6) with two touchdowns there as well. Will Monday has slipped some this year, but he's still fourth in the league in average yards per punt (37.7) and Duke's 37.7 net yards per punt is fifth in the league.
The other thing, and it's something the Duke players have been mentioning all week, is pressuring Jameis Winston. FSU's offensive line is pretty darned good, maybe better than any Jimbo Fisher has had while at Florida State. But FSU quarterbacks have been sacked 28 times this season, and the Seminoles are 10th in the league in sacks allowed. Duke is 12th in sacks with just 22, but the Blue Devils have done a much better job recently of bothering opposing quarterbacks. In the last four games, Duke has more quarterback hurries than it had in the first eight games (18 to 13) and is averaging 2.0 sacks in that span compared to 1.8 in the first eight. Duke has also has nearly two interceptions a game in the last four games (compared to a little over one per game in the first eight).
KEY FOR FLORIDA STATE
Pretending for a moment that this is not an absolute juggernaut football team comprised of football robots from Planet Zoltan, let's just examine the things you have to do to beat Duke, specifically. First among those, probably, is hit big plays downfield in the passing game. It's going to be there for Florida State. The Seminoles are going to have an athletic advantage with their wideouts versus Duke's secondary. That's not a shot at Duke's secondary, which has been a surprising strength this season, but rather a testament to Florida State's fabulous wide receivers. Those plays are available against the Blue Devils. Three of the last four Duke opponents (all of which Duke beat, mind you) each had at least three 20-yard or more pass plays, and N.C. State somehow had the most (four of 20 yards or more, two of 40 yards or more). Three of those 13 "big plays" Duke has allowed through the air in the last four games have gone for touchdowns. Duke's secondary is much improved, but when FSU was going up against one of the best secondaries in the nation last week (Florida), it had EIGHT pass plays of 20 or more yards. EIGHT! And so FSU needs to make sure it doesn't play into Duke hands with a few quick three-and-outs trying to get the running game going (hypothetically speaking, of course). You have weapons - use them.
The other thing is to shut down Duke's running game. This isn't a typical Duke team under Cutcliffe, the kind that ran the ball only because it couldn't throw it every down. The running game has become more and more a part of what this team does offensively each season under Cutcliffe, and now it's as good as it's ever been. Duke has rushed for 120 yards or more against every team it has faced this season except Virginia Tech (91), and has attempted 30 or more rushes in all but one game (Virginia Tech, again, with 28). And yes, I realize that Virginia Tech shutting down Duke's running game didn't really help the Hokies. Although one could argue that the way Virginia Tech played offensively, it was beyond help. N.C. State might be a better example - Duke ran for 123 yards on 31 carries in that game, and N.C. State was in it until the end. It's not as simple as one causing the other, but it didn't hurt the Wolfpack, either.
Also, it's been a pretty long time since Florida State's first team was playing significant fourth-quarter snaps. And by a pretty long time, I mean basically at no point this season, save the Boston College game. Duke, meanwhile, has plenty of meaningful fourth-quarter experience. That's been Duke's quarter. Duke has allowed a total of 37 fourth-quarter points and has scored 113. (Here's a terrifying statistic for you, though ... in spite of FSU playing a lot of its backups in the fourth quarter this year, it is still outscoring opponents in the fourth by nearly the same margin as Duke, 113-41. Good ... grief.)
HERE'S A GUY
Jamison Crowder. This might have been a no-brainer even if FSU's punt coverage unit wasn't all that great. Crowder, very quietly, passed Conner Vernon for most receptions in a single season in Duke history last week (he has 88). And he's 19 yards away from breaking the single-season record for receiving yards (Clarkston Hines had 1,149 in 1989). He's been as consistent as a receiver can be this year, averaging 94.2 receiving yards per game and has at least four catches and 30 yards in every game this season (and at least six catches and 60 yards in eight games). But where he's really exelled is as a punt returner; he averages 15 yards a punt return and has scored two touchdowns, although that average has dipped sfrom 17.5 in the first eight games to 9.1 in the last four. Crowder's had five yards or less in three of the last four games and even fumbled at punt return at North Carolina. He is the real deal as a receiver, but is going to face as stiff a challenge as he's ever seen when he goes against FSU's secondary, which is perhaps the best in the country. Can Crowder get open? And if not, does Duke have someone else capable of stepping up to catch passes? Those are big "if's" at this point.
(Honorable mention to DeVon Edwards, who has shown himself to be a fantastic kickoff returner and a potential game-changer with his speed.)
THIS GUY
Kelvin Benjamin. As if Florida State didn't have enough elite wide receivers with Rashad Greene and Kenny Shaw. Well, here's Kelvin Benjamin. And Benjamin's been very good all year, just not as much on everyone's radar as Shaw and Greene. Or maybe it's just my radar. Because he has a team-high 12 receiving touchdowns and averages a team-high 18.6 yards per catch. I mean, FSU has three receivers averaging 69.8 yards a game or more! Sheesh. Anyway, what Benjamin did last week against Florida can't be ignored - he caught nine passes for 212 yards and three touchdowns. If you're scoring at home, that's 23.6 per catch. Against a very, very good Florida defense. To put that performance in perspective, Florida's defense held eight opponents to fewer passing yards than that and nine to 213 yards or fewer. Benjamin's three touchdowns accounted for a third of all the passing touchdowns Florida's defense allowed. If FSU gets him going, Duke will be in serious trouble.
STATS ARE FOR LOSERS
Duke has never beaten Florida State and trails the all-time series 0-18. ... Duke is 25-131-6 against ranked opponents all-time, but 2-0 this year. ... If the season ended today - it doesn't, obviously - but Jameis Winston would hold the single-season FBS record for pass efficiency (192.6), passing Russell Wilson's record set while at Wisconsin (191.8). ... This is Duke's first team in school history to run for 20 touchdowns and pass for 20 touchdowns. ... Florida State has scored twice as many defensive touchdowns (eight) as its defense has allowed rushing touchdowns (four). ... Jameis Winston has 17 touchdown passes this season ... in the second quarter. And that second-quarter number alone is more than 105 FBS quarterbacks have all season.
NARRATIVES
Duke Win: 
 Or ...
Or ...
Duke Loss: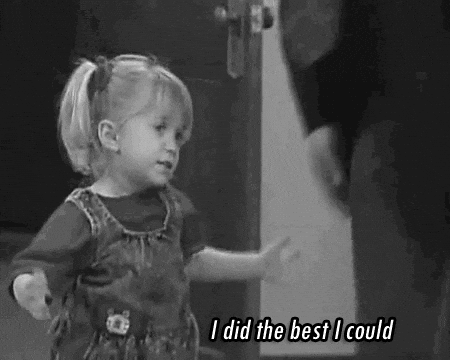 Yes you did, Duke. Yes you did.
Florida State Win:
Oh, I'm sorry, unnamed SEC teams whining about who FSU has played.
And those fans will be all: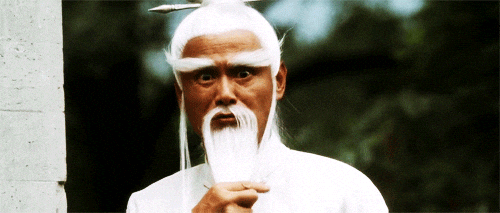 And FSU fans will be all: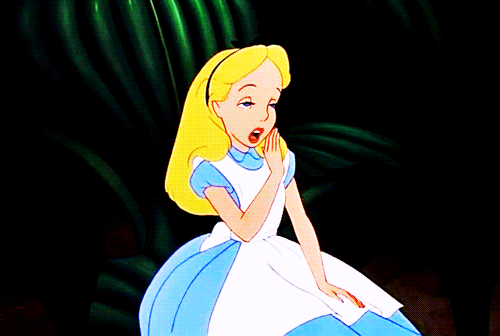 Florida State Loss:
Both John Swofford and FSU fans will have a variety of reactions, including: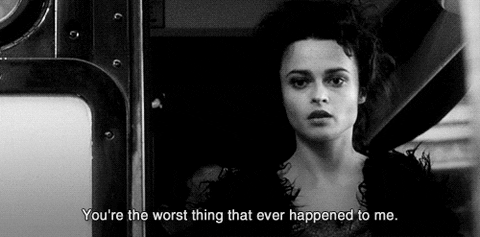 Or ...
Or ...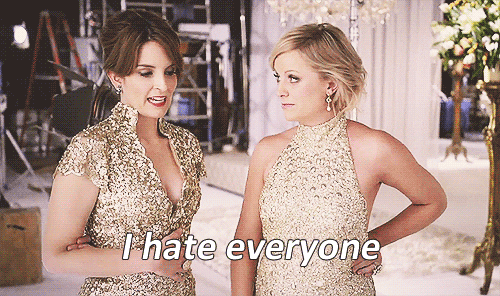 Or
PREDICTION
Florida State, 41-16. I don't know that I really need to add much, do I? Listen, this has nothing to do with who Florida State is playing. In fact, I'm making the score closer than I would if it were any other Coastal opponent, save perhaps Virginia Tech (although ... defensive touchdowns!). This is much, much, much less about Duke than it is about Florida State. The Seminoles are that good, people. Because Duke is very good. Florida State is just that much better than everyone else. Including Duke, yes. Though I've enjoyed covering Duke through this season's run more than almost any other team I've ever covered over a season in any sport. The guys are delightful, Cutcliffe is fantastic and this team is very, very real, folks. Just won't matter on Saturday.