Tuesday, March 25, 2014 11:14am
 By Lauren Brownlow
BELMONT (26-9) AT CLEMSON (22-12) (NIT)
 Time: 7:00 p.m.
TV: ESPN/WatchESPN
THE SKINNY
Since 2014 began, the Bruins are 18-3 and rolling. They hit a bit of a rough patch after the win over UNC - otherwise known as the late-arriving UNC hangover, which took another week or so to arrive - but since then, they've been excellent. This will be a true test of how good Clemson's defense is, because Belmont is No. 2 in the country in eFG% (57.9%). The Bruins make two-pointers (57.4%, 1st nationally) and three-pointers (39%, 20th). Nearly a third of their points come from beyond the arc, though (33.1%), while Clemson has the No. 1 three-point defense in the nation, holding opponents to 27.9% shooting and allowing them to score just 23.8% of their points from three - nearly 10 percentage points less than the Bruins typically score from beyond the arc. But Belmont's defense is worse than Clemson's offense is bad - at least, by the numbers. And Clemson will definitely have an athleticism/talent advantage. Of course, ask North Carolina how well that worked out. So yes, while Clemson's defense must still be its normal self, the Tigers are going to have to, ahem, score points. Because Belmont is going to score some points.
NAMES TO KNOW
J.J. Mann. North Carolina fans certainly can't claim that Belmont's senior wing was yet another guy to come out of nowhere and have a pointsplosion against them. If anything, UNC was lucky it hadn't been happening for Mann earlier in that game and that it took a late-game barrage from him to get him to get Belmont the win and get him UP to 5-of-14 shooting from three. He ended that game with 28 points, most of them late, and he's Belmont's leading scorer and Ohio Valley Conference Player of the Year, averaging 18.3 points per game. Bad news for Clemson is he's made just 8-of-27 attempts in the last three games, which makes it seem like he's due. (He's shooting 38.6% on the season after starting 1-of-16 in Belmont's first three games.) Good news for Clemson is that they're an excellent defensive team, and that always helps.
Rod Hall. Um, so, if Rod Hall plays like he did against Illinois - 2-of-8 shooting, four assists, seven turnovers - the Tigers are going to be going home early. Oh wait, this game is at home. Never mind. Anyway, Hall can't play like that. He did hit the game-winner against Illinois essentially, so kudos for that, but this is going to be a smart Belmont team that will make you pay for every mistake you make and Hall is going to need to be on his game on both ends of the court. Belmont point guard Reece Chamberlain is very good at drawing fouls (and Hall is good at not committing them), but Hall is going to have to be directing traffic out there defensively for Clemson on Belmont's tricky ball screens and making sure Chamberlain doesn't get comfortable. Oh, and he's going to have to NOT TURN THE BALL OVER SEVEN TIMES.
STATS ARE FOR LOSERS
Only one player on Belmont's roster who has attempted at least five two-point baskets shoots less than 50% from two-point range. ONE! … Five of Belmont's nine losses this year were without a fully healthy Reece Chamberlain, the Bruins' point guard who missed five games (three of which were Belmont losses) and couldn't crack 30 minutes in the next two (also both Belmont losses). … Illinois' 82.6 offensive efficiency was the lowest by any Clemson opponent this year since December 30 (VMI had a 67.0). … Clemson actually shot the ball reasonably well against Illinois (an eFG% of 51.2%). But the Tigers had an offensive efficiency of 84.3 because they turned it over on 25.3% of their possessions, got a season-low 9.1% of their missed shots and had a paltry 26.8 free-throw rate. Welp.
NARRATIVES
Clemson Win: Belmont won at UNC and Clemson beat Belmont at home so by transitive Clemson is better than UNC! But wait, doesn't that mean the Tigers should've demolished UNC in Chapel Hill instead of the other way around? Details, though!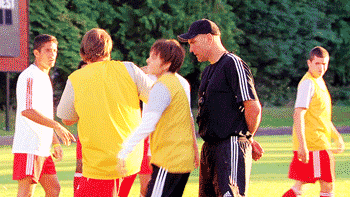 Clemson Loss: What would the ACC's record be if they had to go through the meat grinder of the Ohio Valley Conference schedule?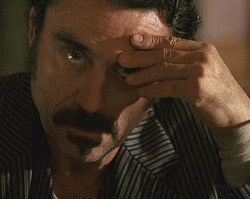 PREDICTION
Clemson, 74-69. Congratulations, Clemson. By transitive property, you're now better than North Carolina.
Overall: 128-50 (108-38 ACC) (20-12 Postseason)
Last week: 9-5 (9-5 Postseason)