Wednesday, March 26, 2014 10:03am
 By Lauren Brownlow
LOUISIANA TECH (29-7) AT FLORIDA STATE (21-13) (NIT)
Time: 7:00 p.m.
TV: ESPN2/WatchESPN
THE SKINNY
So, Louisiana Tech likes to go fast. The Bulldogs are 18th nationally in tempo and FSU has played two faster teams all season so far (Northwestern State and Massachusetts) and beaten both. Giving FSU more possessions is certainly never a bad thing, and the Seminoles have the athletes for a game like this. But see, here's the problem - one of the reasons Louisiana Tech gets all these extra possessions is that the Bulldogs are 10th nationally in defensive turnover percentage (22.8%) and sixth in steal percentage (12.7%). And they do all this while taking care of the ball themselves (15.9% turnover percentage). But if FSU has something working for it, it's that Louisiana Tech - in spite of making just 33.1% of its threes - attempts 38% of its shots from beyond the arc, which is 58th nationally. The Bulldogs actually make 52.7% of their two-pointers (27th nationally) but only score a little less than half their points from inside the arc. So if FSU can limit them to threes and hope they don't go in, I'd say that's a solid enough plan.
NAMES TO KNOW
Alex Hamilton. The 6-4 combo guard (he's played anywhere from 1-3 the last five games) ends the second-most La Tech possessions (25.4%) when he's on the court, and why not? He's shooting nearly 56% from two and is the only Bulldog to rank in Ken Pom's free-throw rate (150th). He also draws 6.4 fouls per 40 minutes. If he has a negative, it's that he's shooting just 27.5% from three, and he can be a little erratic. But he's hit double figures in six straight games now and nine of the last 10, and he's shooting 29-of-58 from the floor in the last five games alone (and averaging 4.6 free-throw attempts - a bit below what he'd normally get, but he did have eight in the Bulldogs' win at Georgia on Saturday). And here's an interesting stat - the player he is most similar to statistically based on his profile this season is…..2014 Aaron Thomas. Speaking of which…
Aaron Thomas. So, Aaron Thomas. Time to talk about this guy. I'd like to say I am one of the first on the Thomas bandwagon, as I think he's really going to take a huge leap forward as a junior next season and be one of the best - if not the best - players in the league. Why not? He already was for big chunks of this season, and he's coming on at the right time yet again for the Seminoles. Averaging 24 points (yes, averaging) in the NIT so far on 15-of-25 shooting (4-of-8 from three) and 14-of-21 from the foul line, he's been downright unstoppable. Which he's certainly capable of being - for awhile in the non-conference especially, he was FSU's most consistent player. He's still a little turnover-prone at times, but when he can drive into the lane, there's like at least a 67% chance something good is going to happen. There's always the chance he'll turn it over or miss a wild shot, but more likely is he'll get fouled and/or make a basket. If he fine-tunes some of his control issues and keeps that jump shot (he's nearly 38% from three this year), you heard it here first - First Team All-ACC next year. Mark. It. Down. Maybe even Player of the Year, who knows?
STATS ARE FOR LOSERS
One reason the Bulldogs take a lot of three-pointers is that they do have one guy that is good at shooting them, and that's Kenyon McNeail, who has nearly 50 more made threes than anyone else on the team and is shooting over 40% from distance. … Something to watch: Louisiana Tech is 32nd in the country in experience (an average of 2.28 years). Florida State is 205th. … Florida State had an eFG% of 80.7% against Georgetown, their highest in the Ken Pom era and the highest allowed by Georgetown in that span, too. … FSU's 136.7 offensive efficiency against the Hoyas was their second-best of the season and best since December 18 (a 138.3 against Charlotte).
NARRATIVES
Florida State Win: BASKETBALL IS STILL A THING THAT IS HAPPENING!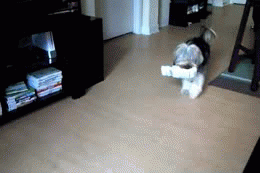 Also, you're going to New York! GO CRAZY!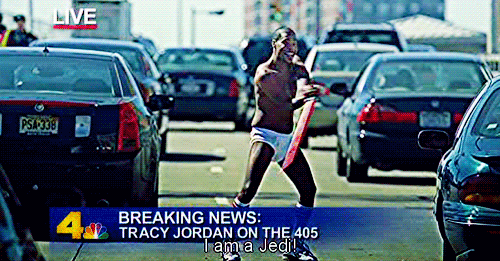 Florida State Loss: 
PREDICTION
Florida State, 83-77. An uptempo game for the Seminoles? Why yes, I think they would enjoy that.
Overall: 129-50 (108-38 ACC) (21-12 Postseason)
Last week: 9-5 (9-5 Postseason)