Monday, January 6, 2014 8:57am
Lauren Brownlow breaks down tonight's BCS title game.
You know what it means when two teams have to wait a month to play the national championship?
NARRATIVENARRATIVENARRATIVEHOTSPORTSTAKEHOTSPORTSTAKENARRATIVEPLATITUDEPLATITUDECLICHECLICHE*dies*
Seriously, only in sports can we make the fact that a team hasn't had a close game this season into a negative, right?
THEY'VE BLOWN EVERYONE OUT! ERGO, THEREFORE, VIS A VIS THEY WON'T KNOW HOW TO HANDLE A CLOSE-GAME SITUATION AND ERGO AUBURN WILL WIN!
ALSO, AUBURN'S SEASON IS MADE OF MAGIC AND MOONLIGHT AND UNICORNS AND FAIRY DUST! CLAP THREE TIMES IF YOU THINK AUBURN JUST DOESN'T KNOW HOW TO LOSE!
Wait … what?
Here's the only thing you guys need to know:
If the ACC wins this game, it will have gone 2-0 in BCS bowls and while it's still not close to restoring its once-pretty good name, it will be considered a success for the purposes of narratives for the league. Trust.
NO. 1 FLORIDA STATE (13-0) VS. NO. 2 AUBURN (12-1)
Time: 8:30 p.m.
TV: ESPN
KEY FOR AUBURN
Get stops. Auburn's defense is, let's face it, mediocre at best. The offense is top-notch, and is probably going to move the football at least some on the Seminoles. It may even score a rushing touchdown against the FSU first-team defense! (That's not something that has been done this season, by the way.) Auburn's opponents have averaged nearly six yards a play, but part of the "OMG MAGIC! DESTINY!" narrative when it comes to Auburn is its late-game defense. Auburn's defense is what has won the day more so than its offense late in games. It allows just 3.8 yards a carry in the fourth (compared to 5.9 in the third). The strength of this defense is that it allows big plays between the 20s, but not much in the red zone. Teams are completing 60 percent of their passes for nearly 7.9 yards an attempt outside the red zone, but just 38.3 percent of throws for 2.6 yards an attempt (!!) inside it. All told, opponents average 6.4 yards per play outside the Auburn red zone and 2.9 inside it. The fourth-quarter splits are almost as dramatic: 5.3 yards per play compared to 6.2 the rest of the game, and 3.8 yards per carry allowed compared to 4.8 the rest of the game. The defense has allowed 124 points combined in the first and fourth quarters compared to 113 in the second quarter alone.
In Auburn's eight games against BCS-league teams starting with the LSU game on, their opponents have had 106 drives. Of those, 44 have ended in either a touchdown or a field-goal attempt and 40 have ended in a score (28 touchdowns, 12 made field goals). And as the quality of opposing offense has gone up, so too has that percentage - in the last three games against Georgia, Alabama and Missouri, Auburn's opponents have started 40 drives and 20 - half - have ended in a touchdown or field-goal attempt (Alabama's kicker missed four, remember). Thirteen have ended in touchdowns and three more in field goals, while just 12 drives have ended with a punt.
To be fair, we'll use FSU's final eight games against BCS-league teams - so basically, from the Maryland game on. The Seminoles scored a touchdown on 48 of its drives (46.2 percent) and scored period on 59 of them (56.7 percent). That's not just FSU's first-team stats. That's all of them. The worst percentage FSU had in those eight games was scoring on six of 15 drives at Wake. And the Seminoles won that game by 56 points. In FSU's last two games (against Florida an Duke), it started 26 drives and ended 14 in a score, 10 in a touchdown. It punted six times. That … is ridiculous.
Auburn had better have a great defensive game plan in mind to be … not what it has been statistically this season? I keep seeing a lot of stories about how Auburn's defense is better than the stats suggest, but if you're just pointing to the red zone and the fourth-quarter stats, I'm sorry but I'm not buying it. Wait until the fourth quarter against FSU and find yourself facing FSU's backups and a 30-something point lead.
KEY FOR FLORIDA STATE
Eye discipline! Assignment football! And a little bit of nasty thrown in for good measure. We've heard all month long how difficult Auburn's offense is to stop - think Paul Johnson's Georgia Tech offense, in the sense that the quarterback has multiple "options", but with more deception. Basically, the Tigers go at a breakneck pace AND will tweak their formations to make you think they're doing one thing, only to do something else. Looks like a run? Nope, it's a pass. Looks like an end-around? Nope, it's a simple handoff, but your defense is busy chasing the wide receiver on the fake handoff to him. A big reason why Auburn has run the ball 676 times for an average of 6.5 a carry and 46 (!!!!!!) touchdowns. The Tigers don't pass much, but like Georgia Tech, they hope to catch you napping when/if they do. And considering they average 8.5 yards an attempt/13.9 a completion, I'd say that works pretty well. This is a game that's going to come down to the coordinators (Gus Malzahn and Jeremy Pruitt, respectively) and how well their players execute. Do FSU's defenders get impatient and start going outside the scheme? Is Pruitt's scheme going to work with Malzahn's deceptive tactics? WE'LL FIND OUT!
And for all the talk about Auburn in the fourth quarter, the Tigers have worst per carry average in that period - 5.2 per rush. Auburn's run game totals drop from 7.5 a carry in the first half to 5.6 in the second half. FSU might give up a few plays early and settle in, but the defense has to make sure it is disciplined and on its game for all four quarters. The Seminoles are one of the best defenses in the country, if not the best, and certainly the most talented. But this will be the best - and trickiest - offense they've faced. They're capable of slowing/shutting it down, but they have to play well. It's that simple.
One more thing: the ACC title game was noteworthy because of how hard-hitting it was, particularly early. And FSU's defenders were a part of that just as much as Duke's. It sent a message that the Noles were not afraid to be physical, but without crossing the line into being dirty and/or reckless. If FSU can straddle that line against Auburn too, it might make the Tigers hesitate just that much when making a cut or coming out of a break or running a route.
HERE'S A GUY
Chris Davis. Ah, I threw you, didn't I? No Nick Marshall, no Tre Mason. It's Davis. Most of you might know Davis as the guy who returned the missed Alabama field goal for a touchdown in the closing seconds to win the game for the Auburn. A veritable deus ex machina in this story of destiny and magic. But Davis is more than that. He is also Auburn's leading tackler (69, with 49 solo) and the team leader in pass breakups (14). The 5-11 senior cornerback is likely going to be on one of Florida State's much taller - and probably more athletic - wide receivers. So, um, you might notice him there if/when one of them streaks by him at some point.
But that's not why I picked him. He's a dynamic punt returner in addition, and FSU has had problems with that. Against Tennessee, Davis had two punt returns for 127 yards (including an 85-yarder for a touchdown), and against Missouri in the SEC title game, he had two for 36 yards. He's had at least one 10-yard return in four of Auburn last six games. If Florida State doesn't have to punt much, this will be moot. It has punted eight times in the last three games, though, and Cason Beatty has put three inside the opponent's 20-yard line. But one was returned for 40 yards (Duke's Jamison Crowder). FSU is much better at kickoff coverage - lord knows the Noles have had plent of reps - but it seemingly allows a big return play in one of the two areas each game. And by "big", I mean more than 15 yards on a punt return and more than 30 on a kickoff return.
THIS GUY
Jameis Winston. It has to be, right? BECAUSE HE'S NEVER BEEN IN A CLOSE-GAME SITUATION SO OMG HOW WILL HE RESPOND?!?!?! Never mind that he's been in quite a few situations this year that many would describe as relatively high-pressure. There's no need for me to go into much detail here, really. We all watch the news. And in the three games since that … news broke, Winston's numbers: 57-of-84, 934 yards, eight touchdowns, three interceptions. He also has two rushing touchdowns.
It's not like he's always gotten off to the cleanest starts, either. He started 1-of-6 against Duke and not much was going right offensively. He completed 18 of his last 26 passes, though, including nine in a row after the 1-of-6 start. He completed four of his first nine passes at Florida (including an interception), too, before going 15-of-22 to end the game and getting into a rhythm on a long second-quarter touchdown drive. Those weren't high-pressure situations? Really? Mmm-kay.
The national title game is its own special brand of pressure, obviously. But I have yet to see a situation this year that Winston couldn't handle. Until I see him fall on his face, I won't believe that he will just because he's never "been in a tight game" or whatever. He's had to get himself out of some tough situations in games before.
Four of the last five quarterbacks Auburn faced were some of the better ones in the country - James Franklin (Mizzou), A.J. McCarron (Alabama), Aaron Murray (Georgia) and Johnny Manziel (Texas A&M). And boy, did they show it. They combined to average 362.3 yards and complete 64.7 percent of their passes for 12 touchdowns and four interceptions. They also combined for 163 yards on 46 carries and four touchdowns. McCarron was the only one not to run for a touchdown, but even he had 16 yards on four carries. Auburn won all four of these games, mind you, but let's just say that you don't want your secondary to have that kind of night against FSU's passing game and Winston.
STATS ARE FOR LOSERS
Florida State will be seeking its third national championship (first since 1999). Auburn is also seeking its second national title, with its last one coming in 2010. … Auburn leads the all-time series with FSU, 13-4-1. The last meeting was in 1990 and FSU fell 20-17. … Florida State has played in 32 consecutive bowl games (which would lead the country were its 2006 Emerald Bowl appearance not vacated due to sanctions). … FSU kicker Roberto Aguayo has outscored FSU's opponents by himself this year (147-139). … The Seminoles are 28 points away from setting a new FBS record for points in a season. … Auburn leads the nation in rushing with 335.7 yards per game and is the only team in the country with four different 500-yard rushers. … Auburn is 22-13-2 in bowl games. Its first bowl appearance was in the 1936 Bacardi Bowl in Havana, and it tied 7-7 with Villanova! (#funfacts) … Auburn is 4-8 all-time against the No. 1 team in the country (beating Alabama earlier this year) and is playing its third straight game against a top-10 opponent. … Auburn had 31 drives of 75 or more yards this year (all of which went for touchdowns). In 2011 and 2012 combined, Auburn had 24 such drives.
NARRATIVES
Florida State Win:
FSU TWITTTTTTERRRRR!!!!!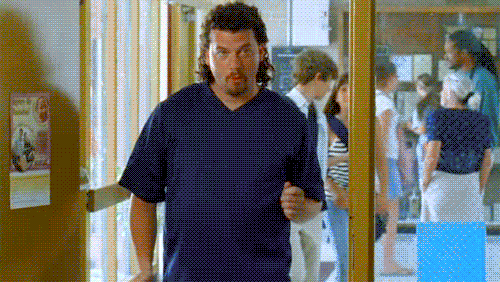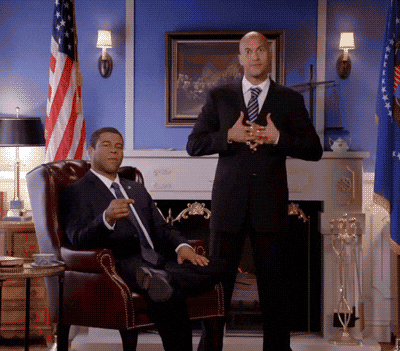 And also, because of that whole destiny thing…. Florida State Loss: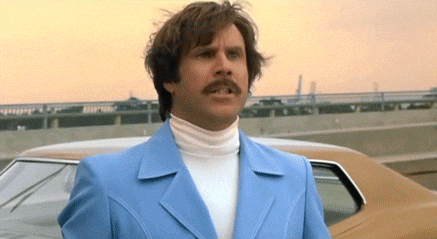 John Swofford: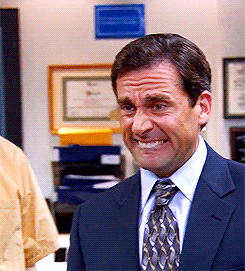 PREDICTION
Florida State, 41-24. Wouldn't shock me if Auburn scores first. Wouldn't even shock me if Auburn scores the first few times. But what WOULD shock me is if Florida State doesn't score, and if FSU's defense doesn't eventually settle in and take control. The 'Noles are as legit as they appear, folks.
Overall: 94-29 (38-19 ACC)
Postseason: 9-2