Friday, March 21, 2014 10:57am
NO. 14 MERCER (26-8) VS. NO. 3 DUKE (26-8)
Time: 12:15 p.m.
TV: CBS
THE SKINNY
Mercer: Hits a lot of three-pointers. Duke: Also hits a lot of three-pointers. Mercer: Doesn't allow a lot of three-pointers made three-pointers out of attempted three-pointers. Duke: We don't even want you guys TAKING three-pointers. So that will be a thing. Because Mercer scores 32.1% of its points from three, but Duke's opponents score just 17.5% of their points from three and hit 20% of their three-point attempts anyway. So that doesn't seem like a great matchup for the Bears. But Mercer is the fifth-most experienced team in college basketball, so that never hurts. And Duke's delay game or its defense or both has been inconsistent enough to keep teams in games at times, particularly teams that make good decisions. But Mercer doesn't do much else all that well except hit three's and that will probably be a big problem.  
NAMES TO KNOW
Langston Hall. The senior guard ends 25.6% of Mercer's possessions and has an assist rate of 33.3 (35th in the country). He's kind of a manifestation of what this team is all about - experienced, smart and, well, talented. He's not the best finisher, shooting a little over 40% from inside the arc, but he's made 37.9% of his three-point attempts and draws 4.8 fouls per 40 minutes. And he makes 85.3% of his free throws. Duke's defense likes to cut off the proverbial head of the snake, as it were, and they're going to make life difficult on Hall, who also tends to be a little turnover-prone. But that will also entail Duke's guards having a good game and lately, who knows if that will happen? 
Jabari Parker. If Jabari Parker is going to go into this kind of a mode, well, shut it down, folks. He had 23 of the hardest-earned points you'll ever see against Virginia's stout defense in the ACC title game, and for awhile, it seemed he was doing everything for his team. It's special to watch him like that. And one would think that while Duke obviously doesn't need him to win this game, that if he's going to go into Straight Killer Mode, it starts now. It starts in March. Get on Jabari's back and ride to…Indianapolis, because one step at a time. Also, there's no possible way Mercer - 134th nationally in average height - has someone who can even kind of guard Parker, much less effectively.
NARRATIVES
Duke Win: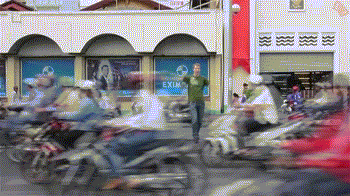 Oh, and because bears: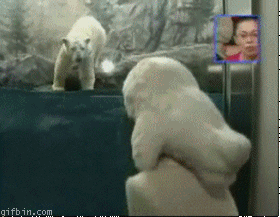 Duke Loss:
And also: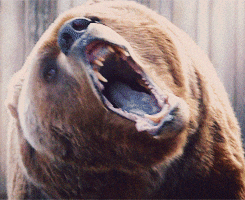 And: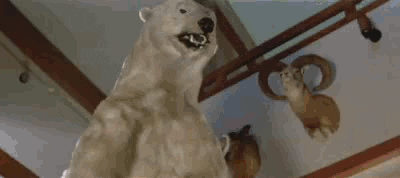 PREDICTION
Duke, 77-63. Delay game late that lets Mercer……cut it to, like, 10 points or so.  
NO. 11 PROVIDENCE (23-11) VS. NO. 6 NORTH CAROLINA (23-9)
Time: 7:20 p.m.
TV: TNT
THE SKINNY
Man, UNC's free-throw defense is really going to be put to the test - Providence shoots 78.1% from the line and UNC's opponents shoot 66.5%. SOMETHING HAS TO GIVE! Okay so in seriousness here, UNC has to be worried about UNC right now. Like, about rebounding and playing better offense and not going like 10-12 minutes with like 1-2 points. All those things are things UNC needs to worry about. Especially because Providence is very good on the offensive glass (35.5%, 42nd nationally) and defensive rebounding is something UNC has struggled with recently, among other things. But seriously, take that way - UNC's bad defensive rebounding - and the Tar Heels would probably have a top-10 defense nationally. But they don't, and it isn't. It needs to be starting, oh, um, now-ish.
NAMES TO KNOW
Bryce Cotton. If you ever wanted to know who the guy was that plays the most minutes in Ken Pom's minute percentage well you can stop right now you have him. He plays 96.3% (!!!) of Providence's available minutes and takes 28.3% of the Friars' shots when he's on the floor. So, yeah. The 6-1 senior guard powers through it admirably though with a 118.3 ORtg and a 34.3 assist rate (22nd nationally), not to mention just a 13.4 turnover rate (366th nationally). In spite of all of the minutes. And he draws fouls very well too, and shoots 84.9% from the foul line. So, yeah. Those are all potential snags for the Tar Heels. He shoots just 44% from two but 36.8% from three, and if the Tar Heels can't defend Cotton effectively enough, they're going to be in big, big trouble. (BREAKING!)
J.P. Tokoto. UNC can survive a few bad games from Leslie McDonald, even in the NCAA Tournament. Or, at the very least, games where McDonald isn't a factor. But they can't survive a game where both McDonald AND Tokoto are non-factors, and Tokoto hasn't been very good lately. In the last two games, after a stretch of six straight games with an ORtg over 100, he's been at 88 and 72 (both UNC losses) and is averaging 5.5 points on 5-of-17 shooting (1-of-5 from the foul line) with 10 fouls. Oof. So, yeah. UNC needs him to take better shots, and be more of a positive factor. 
NARRATIVES
North Carolina Win: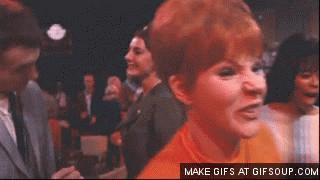 Also, goodbye, you dead-eyed, soulless Friar mascot:
North Carolina Loss: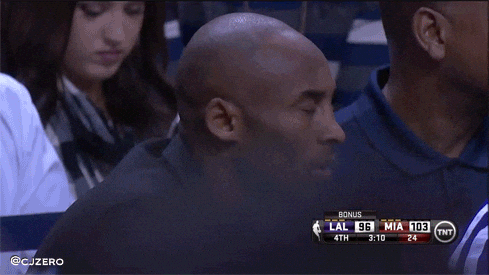 And of course:
PREDICTION
UNC, 75-69. I guess. FREE THROWS, THOUGH, YOU GUYS
NO. 16 COASTAL CAROLINA (21-12) VS. NO. 1 VIRGINIA (28-6)
Time: 9:20 p.m.
TV: TBS
THE SKINNY
Since starting 9-9 this season, Coastal Carolina is 12-3 since. Not bad, Chanticleers! Unfortunately your reward for such a nice turnaround - that include winning the Big South Conference title - is to face Virginia. And it's particularly an ill-fitting reward considering Coastal Carolina's offense is straight-up awful. Like, 292nd in the country bad. I mean, seriously, do we really need to do this? Do we? No, we don't. I'll answer this for you. We do not. 
NAMES TO KNOW
Warren Gillis. Coastal Carolina's junior guard is pretty good at shooting. He's 86% from the foul line, a little over 48% from two-point range and 37.1% from three. That will do nicely against a team like Virginia because they will give you nothing easy, probably won't foul you and will put the onus on you to finish around the basket. Gillis can clearly do some of that, although he's not going to have seen a defense like this all year, probably - or at least not in months. 
London Perrantes. Virginia's freshman point guard is in his first NCAA Tournament, but this has been a year of firsts for him and the Virginia team. As we all know, he doesn't score a lot, but he doesn't have to. He averaged 6.0 points in the ACC Tournament 4-of-13 shooting (0-of-4 from two) but was 6-of-6 from the foul line. The bigger concern is that 11 assists and five turnovers in the last three games. Wait. Is that really a concern? Hmm. Reevaluating. Well, he had a season-high four turnovers against Duke in the ACC title game. But he's been mostly unflappable this season and the Cavaliers need to have that version of Perrantes all postseason. 
NARRATIVES
Virginia Win: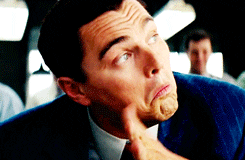 And also, because Chanticleers:
Virginia Loss: ….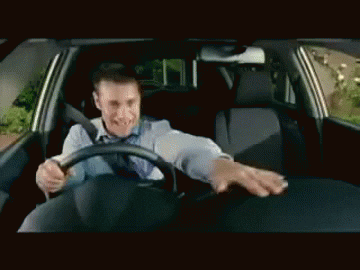 And also: 
PREDICTION
Virginia, 74-49. GO ACC!
Overall: 122-44 (108-39 ACC) (14-6 Postseason)
Last Week: 9-5 ACC (9-5 Postseason)