Wednesday, December 4, 2013 9:35am
NORTH CAROLINA (4-2) AT NO. 1 MICHIGAN STATE (7-0)
Time: 9:00 p.m.
TV: ESPN/WatchESPN
KEY FOR NORTH CAROLINA
Better be ready to run a zone offense! At times, North Carolina has looked okay against a zone. But the shots haven't gone in. And then North Carolina, throughout the course of said games, has started to look worse and worse against the zone as the offense deteriorates and guys start panicking. There was some of that in play at UAB, as the Tar Heels simply weren't willing to work for good shots against good, physical defense. The road environment might have played into it, but the crowd is going to be even more of a factor at Michigan State.
KEY FOR MICHIGAN STATE
As we all know by now, UNC doesn't have P.J. Hairston - perhaps the only guy on that roster who could create his own shot or offense consistently. But here's one thing Hairston's absence has nothing to do with - the fact that UNC has eighty big men and can't get offensive rebounds (or, at UAB, defensive rebounds). Rebound like that at Michigan State and get beat by 20 points, at least. Michigan State is traditionally a very good rebounding team, but a bit less so this year. The Spartans need to get back to their vintage rebounding ways and not let the Tar Heels get second shots.
HERE'S A GUY
J.P. Tokoto. There wasn't much of anything to like about the way UNC played at UAB on Sunday night. Except for the fact that ultimately, the clock ran out and none of us were subjected to watching the teams attempt to build a brick house anymore. But one thing the Tar Heels could take away as a positive is that it's official - J.P. Tokoto is not afraid. The sophomore is not all that pure a shooter (okay, not really pure at all) and he's not the world's best ball-handler (though he can attack the basket). But he's not afraid. He showed no fear throughout most of that UAB game, and his ten shot attempts were a season-high (as were his six made field goals and 16 points). And even though he got the yips from the foul line against Belmont (4-of-16), he still continued to attack the basket and stride right back to the foul line before missing a few more. At some point, other players on this team are going to have to step up and take shots, even when they're in a hostile environment or when it's difficult. But at least Tokoto is one guy that has shown he doesn't mind.
THIS GUY
Adreian Payne. A big, mean, physical rebounding machine, Payne is like the prototypical Tom Izzo player. Although he's "only" at 4.9% on the offensive glass, he's 23.9% on the defensive boards and he's also got a 5.8% block percentage (185th nationally). At 6-10, 245 pounds, he's a big body - and he's one unlike the Tar Heels have seen much of this year, really. Not like Payne, anyway, with that combination of size and strength with athleticism. It would be surprising to me if the Tar Heels didn't have a hard time containing him, whether it's just on the backboards or even trying to guard him down low - or from three, for that matter (Payne has made 10-of-21 three-point shots this year).
STATS ARE FOR LOSERS
UNC leads the all-time series with Michigan State 13-3, and Roy Williams is 6-0 against the Spartans as UNC's head coach (and yes, all of those games were against Tom Izzo). ... Two of UNC's three losses in this series have been in the ACC/Big Ten Challenge (but UNC hasn't lost to Michigan State since November of 2000 and has won six straight). ... The Tar Heels are 7-7 all-time in the Challenge, winning four straight from 2006-2009 before losing two of the last three. ... Three of UNC's last four games in the Challenge have been on the road, counting this one, and UNC hasn't won a road game in the Challenge since 2007 (at Ohio State).
NARRATIVES
North Carolina Win: Wait...what? Losses to Belmont and UAB....wins over two of the top five teams in like a two-week span? Seriously? All while P.J. Hairston and Leslie McDonald continue to sit in NCAA limbo? UNC fans are all:
North Carolina Loss: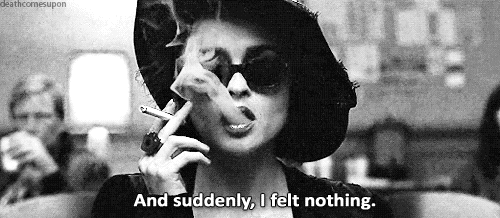 PREDICTION
Michigan State, 84-71. I stand by the prediction I made after UNC lost to Belmont that the Tar Heels will continue to beat teams they shouldn't and lose to teams they shouldn't all year long with the team as presently constituted. And while I was tempted to pick UNC here because Michigan State is likely going to play mostly man-to-man, and the Tar Heels seem to thrive in that offense, this is a road game and a hostile one at that. A bit too tall of a task, probably, for this group at this point in the year.
MARYLAND (5-2) AT NO. 5 OHIO STATE (6-0)
Time: 7:00 p.m.
TV: ESPN/WatchESPN
THE SKINNY
Well, there is one problematic statistic that sticks out to me from this matchup, just glancing at the Ken Pomeroy statistics. And that is Maryland is turning the ball over on 20% of its possessions (250th in the country) and Ohio State's defense is forcing turnovers on 24.9% of opponents' possessions (8th-best in the country). Oh, and Maryland is shooting just 60.4% from the foul line (333rd). Oh, and Maryland shoots three's pretty well (40%) but Ohio State defends the three well, too (allowing 24.5%, ninth-best in the country). So...welp. Um. So basically Maryland is going to have to avoid the derp and get good shots. Oh, and get to the offensive boards. Ohio State is just 117th in the country in defensive rebounding. Which is their worst ranking in any defensive category. This...this could be a long night for the Terps. But hey, it's just a nice welcome to the Big 10 moment for them, right?
NAMES TO KNOW
There are two players seeing most of Maryland's minutes this year, percentage-wise. One has an ORtg of 139.1, 42nd-best in the country. The other has an ORtg of 92.6, in the bottom four of his own team. One is Jake Layman. The other is Nick Faust. So...yeah. Does that mean Layman's good contributions cancel out Faust's derpiness? Or is just a situation where Faust has to play because Seth Allen is out? Either way, Layman has been fantastic. And I don't just mean the blonde hair, which Mark Turgeon has unconscionably forced him to cut off, but still shines like the brightest sun.
Nope, I mean he has one of the lowest rates of turnover percentage and fouls called per 40 minutes of any player in the country, plus he's shooting 41.7% from three and 51.1% from two and rebounding pretty well too. He's been in double-figures all but once this season. It looks like the sophomore golden-haired wonder is going to be a consistent force for the Terps this year, which is nice on a team that seems to lack a lot of guys like that.
Aaron Craft. Wait, seriously? This guy is still in school? How is this possible? But, evidently it is. And I refreshed my Ken Pomeroy stats 5-6 times and even made sure the top said "2013-14", but here we are. And I made sure that somehow another guy named Aaron Craft didn't coincidentally enroll at Ohio State immediately after last year's sixth-year senior Aaron Craft. No but seriously, he played with Greg Oden, right? I mean, I can't. Anyway, Aaron Craft is evidently still around and as pesky as ever. And Maryland is playing without its point guard Seth Allen at the moment. And that's basically all you could ever need to know about this matchup.
NARRATIVES
Maryland Win: 
Maryland Loss: This Big Ten move looks smarter and smarter each day, doesn't it?
PREDICTION
Ohio State, 75-57. WELCOME TO THE BIG TEN, MARYLAND!
NO. 8 WISCONSIN (8-0) AT VIRGINIA (7-1)
Time: 7:00 p.m.
TV: ESPN2/WatchESPN
THE SKINNY
Like slow basketball? WELL, YOU'RE IN LUCK! Two of the 50 or so slowest teams in the country (Virginia is 330th in tempo, per Ken Pom, while Wisconsin is 293rd - SLOW DOWN, BO RYAN!!!!) will be meeting up tonight. IT'LL BE A SIZZLER!!! Okay let's get serious. This will probably come down to which team can hit its three-pointers. Virginia is shooting 39.3% so far and Wisconsin, a sizzling 43.6%. Neither team lets opponents get to the foul line all that often, but neither team gets there that often anyway (about middle of the pack nationally for each). One of the biggest differences - and something that could make a difference - is Wisconsin doesn't turn it over much at all (just 14.6% of its possessions, per Ken Pom, which is 24th nationally) and Virginia has a tendency to do just that (21.3%, 302nd). Virginia has to take care of the ball in a limited-possession game like this.
NAMES TO KNOW
Frank Kaminsky. How could I NOT pick this guy? He has basically the most Wisconsin name ever. And just look at him!
And if that name sounds familiar to you for non-Wisconsin reasons, it's because Kaminsky had 43 points back on November 19 against North Dakota. And he's been in double-figures every game since. (He had four total double-figure games all of last year.) He's not going to make 6-of-6 three's very often - he's only taken 11 three's in the four games since - but the 6-11 inside-out junior gets plenty of blocks, steals and rebounds too. Oh, and he gets to the foul line.
Joe Harris is red hot, people! Joey Hoops has been setting the nets on fire NBA Jam-style lately, making 11-of-12 three's in Virginia's last three games and averaging 16.7 points in that span (50 points in 67 minutes, though). After a mysterious no-show of a game earlier this season against Davidson, Joey Hoops is BACK! And by the way, it's worth mentioning that he had 22 points last year against a Wisconsin team that finished as Ken Pomeroy's No. 1 defense in the '12-'13 season. (This year, the Badgers are 37th.) And not to be outdone by Kaminsky, this is probably the most Joe Harris picture ever.
NARRATIVES
Virginia Win: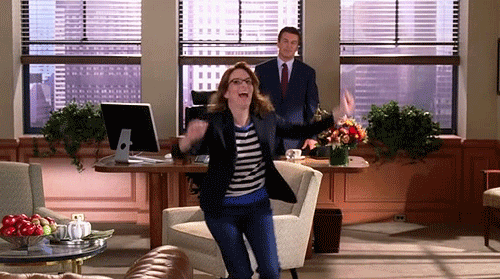 Virginia Loss: 
 And also...
PREDICTION
Virginia, 70-64. I'm going crazy and predicting this game to break 60, just to part with conventional wisdom. And I'll go with the 'Hoos, because I want to believe. I do.
NORTHWESTERN (4-4) AT N.C. STATE (4-2)
Time: 7:30 p.m.
TV: ESPNU/WatchESPN
THE SKINNY
I could break down all the stats, but really, why? Neither team does anything especially well, per se. (Especially defensively.) But I do know this - Northwestern is going to play some zone. At least, if its staff has watched any game film. (And I'm going to assume that Chris Collins at least learned from Coach K that he should watch game film.) So N.C. State is going to have to be able to react well to a zone, even early in the game, instead of staring at it like a Magic Eye drawing for 25 seconds before trying to take an off-balance shot while in a cluster between two defenders. I would venture a guess that getting the ball to T.J. Warren and letting him work is as good a zone offense as anything, but hey. Still have to execute, move and get good spacing.
NAMES TO KNOW
JerShon Cobb is Northwestern's creator of offense (a prolific title, no doubt, but well-earned) and he plays basically all the minutes. (Or 83.4%, but whatever.) The 6-5 junior guard is also pretty efficient, with a true shooting percentage (again, per Ken Pom) of 58.1%. His actual shooting percentage is 47.4% from two and 43.3% from three, so he can shoot from anywhere, and basically does (57 two-point tries and 30 threes). And he gets to the line a decent amount, averaging 4.5 attempts a game, though they're pretty spread out. He's been in some foul trouble, which could be a problem against N.C. State's quickness, but he could give N.C. State some trouble on the offensive end, as well. (Worth noting that Northwestern's leading scorer Drew Crawford will be back this game as well after suffering from back spasms, but who knows how healthy he'll be.)
Ralston Turner. The junior transfer from LSU started off the season so promisingly for the Wolfpack, kind of a do-everything, steadying type of presence for a painfully young team. But in the last three games, it's been all kinds of struggle-face for Turner. He hasn't started either of the last two games (head coach Mark Gottfried said it was because of his early foul trouble), and it hasn't really seemed to help. He was supposed to be a sharpshooter for this team, and he was early, making 6-of-11 three's in the first three games while averaging 11 points and adding five assists and four steals. In the last three games, though - starting with the Central loss - he has a total of 17 points combined and has made 2-of-13 three's, adding just two assists. The Wolfpack needs him. They need everyone, really.
NARRATIVES
N.C. State Win: 
N.C. State Loss: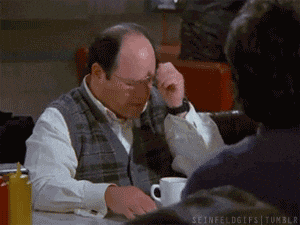 PREDICTION
N.C. State, 79-73. This could go either way and it wouldn't surprise me, but N.C. State is at home and playing with some confidence right now.
BOSTON COLLEGE (3-4) AT PURDUE (6-2)
Time: 9:00 p.m.
TV: ESPN2/WatchESPN
THE SKINNY
Is Boston College the worst major-conference defensive team? I'm too lazy to actually look it up, but Ken Pomeroy's ranking (258) suggests the Eagles just might be. And the numbers are ugly. The only category BC is not ranked in the 200s or worse in is two-point defense (allowing 48.7%, 159th nationally). Fortunately for the Eagles, their offense has been fine - better, even (15th in the country). But if you can't stop anyone, does it matter? Purdue's offense is not very good. But the Boilermakers have D-1 talent, and BC hasn't shown it can stop anyone this year. Four teams have had their most efficient offensive performances to date against BC so far (out of seven opponents). FAU's 121.8 was just a tick better than its rating against Ave Maria (121.7). Which is also FAU's only win this season. I mean...it doesn't get any simpler than BC just needs to find a way to get stops. Period.
NAMES TO KNOW
Joe Rahon. BC's sophomore point guard had a rough start to the year, but he's really come on of late, averaging 20.5 points in the last three games. And when he hasn't played well, BC really hasn't, either. Particularly when he hits his threes (8-of-14 from three in wins, 5-of-18 in losses) and stays out of foul trouble. BC doesn't necessarily need him to score a ton, but it does need him to take care of the ball (he has 12 turnovers in BC's four losses and five in three wins). If he has a long night, so will BC.
Bryson Scott is just a freshman guard, but he's already ending over 30% of Purdue's possessions when he's on the floor, and drawing 8.7 fouls per 40 minutes (18th-most in the country, per Ken Pomeroy).  And he's also seemingly one of the only Purdue players not hellbent on attempting a bunch of threes. If he gets hot against the BC defense that can't stop the dribble, Matt Painter might leave him on the court longer and, yeah. He's struggled a lot in the last three games, making just 9-of-31 shots, but he was averaging over 10 points a game on 50% shooting from two-point range in the five games before.
NARRATIVES
Boston College Win: Oh look, you got stops! You stopped the Boilermaker train!
Boston College Loss: You're killing me, BC! YOU GIVE ME ALL THE SADS!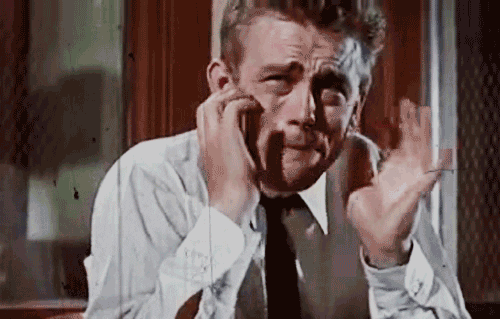 PREDICTION
Purdue, 66-57. I don't trust you yet, BC. You hurt me.
MIAMI (5-3) AT NEBRASKA (5-2)
Time: 9:30 p.m.
TV: ESPNU/WatchESPN
THE SKINNY
Um...do I have to? This game is seven levels of gross. Okay, fine. Listen, the Canes have been plenty plucky this season. Somehow. They're not doing it with offense, but with defense. And I choose to believe that's all Jim Larranaga's coaching. But that whole no offense thing? Yeah, it's a problem, even though Nebraska is far from a defensive juggernaut. Nebraska, though, is pretty good offensively, particularly when it comes to getting to the foul line. And believe it or not, Nebraska will be looking for its first win over a team in Ken Pomeroy's top 110 all season. It has two losses to such teams (Massachusetts and UAB), the latter of which was a convincing loss. But Miami's going to have to find a way to score AND to keep Nebraska off the foul line. The Cornhuskers thrive there, scoring 27.3% of their points from the charity stripe (48th-most nationally) and getting there at a rate higher than all but 38 teams in the country (52.3).
NAMES TO KNOW
James Kelly. Miami's 6-7 junior forward has been an invaluable addition to the team this year, as he's arguably the most consistent player on the team. And Miami is 0-2 this season when he fails to score in double figures, compared to 5-1 when he does. He leads Miami in Ken Pom's ORtg stat, which means he's efficient, and that's been true to form. He's shooting 19-of-30 in Miami's wins (including 7-of-12 from three) compared to 6-of-11 in three losses (0-of-2 from three). And he's getting to the glass pretty well, especially on the defensive end. Nebraska has some size, and Miami's going to need Kelly to score effectively inside (or outside, or wherever) to have a shot.
Walter Pitchford, Nebraska's 6-10 sophomore, hasn't played a lot this season. Well, he's played in every game. But he's played 30 or more minutes just once and 24 or more just three times. He's had foul trouble, fouling out twice and picking up three or more fouls in six out of seven games. But he's got the kind of size that Miami doesn't really have anyone to defend against (except the ineffective Tonye Jekiri) and Pitchford plays inside-out, hitting 10-of-22 three's (45.5%). He's also yet to commit a turnover this year. That's pretty impressive.
NARRATIVES
Miami Win: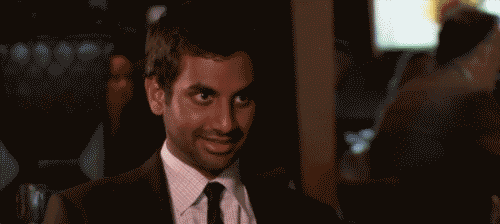 Miami Loss: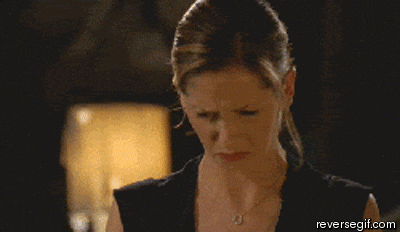 PREDICTION
Nebraska, 51-47. No offense to the Hurricanes, who I think can absolutely win this game, but I don't think they're quite up to this one. Just a hunch, I guess. And can someone watch it for me and just let me know how it turns out so I don't have to? Thanks!
Record: 4-2