Tuesday, December 3, 2013 9:50am
Lauren Brownlow previews the first night of the 2013 ACC/Big Ten Challenge.
NO. 22 MICHIGAN (5-2) AT NO. 10 DUKE (6-2)
Time: 9:15 p.m.
TV: ESPN/WatchESPN
KEY FOR MICHIGAN
Threes are fun. But two-pointers are your friend. It's no secret that Michigan likes to shoot three-pointers. Michigan has made 36.5% of its three's this year but takes 42.2% of its shots from beyond the arc, which is 24th-most in the country. It's too early for these numbers to mean much, but Duke is not bad against the three, giving up just 27% shooting from beyond the arc (30th in the country). However, Duke is giving up 50.7% shooting from inside the arc, which is 220th. And Duke's defensive free-throw rate as is bad as you'll see it, per Ken Pomeroy (43.0, 204th nationally). Michigan has to get into the paint and force Duke to defend them off the dribble. If Duke can, then hey, you tried.
And Michigan can shoot two-pointers as well. The Wolverines showed that against Florida State when Nik Stauskas suddenly could not be stopped. Michigan is making 50% of its twos - it just doesn't attempt a lot of them. Which is probably why the Wolverines haven't been able to take advantage of the officials calling the games correctly (nope, not new rules, check a rulebook people) and get to the line. Michigan is 294th nationally in free-throw rate (32.6). The Wolverines are going to have to force more action in the paint and off the dribble, and not just to get good looks from three.
KEY FOR DUKE
Hit the glass hard, especially on defense. Is it a big deal long-term that Duke isn't a great defensive rebounding team? Nope. Is Michigan a great offensive rebounding team? Eh. But when it's compounded by the fact that Duke struggles to stop the dribble, it's a problem. And it hasn't mattered how good a rebounding team Duke has been facing this year - the Blue Devils continue to give up second looks, and generally at the least opportune times imaginable. What sticks out in my memory about Michigan's game against Florida State is that the Wolverines got seemingly ever timely offensive rebound late in that game that they needed. It probably didn't actually happen that way, but still.
And Duke has improved in this area, allowing 27.3% or less OR% in two of its last three games after allowing 32.1% or more in four of its first five games. Of course, when Duke allows Vermont to make seemingly ever shot, it doesn't really matter what the Blue Devils do on the glass. Vermont's offensive efficiency rating of 139.3 is the highest Duke has allowed all season. Michigan has had just one higher than that all year, to put that in perspective, and the Wolverines are Ken Pom's No. 34 offense in the country. Vermont? 116th. Okay, we've harped on Vermont enough, and head coach Mike Krzyzewski was mad enough after that game to make one think a defensive performance that bad won't happen again. And it better not, or Duke's in big trouble. Either way, Michigan's offense is good enough that it will make Duke pay for second chances.
HERE'S A GUY
Mitch McGary. And no, this isn't just because of what McGary said about Duke when he chose Michigan instead as a high school recruit. (To refresh your memory, he said a con to choosing Duke would be "the perception that all their big men do is set screens and rebound".) And McGary's comments are particularly interesting considering Michigan fans have been wanting to get him more touches. This year, McGary missed the first two games with a back injury and is still getting back into the flow, but he's averaged 29.7 minutes the last three games. His only double-digit scoring effort was the overtime win against Florida State, and he was appropriately physical (and pesky) in that game as well. He's picked up at least three fouls in every game since his return, but again, he showed against FSU that he could be an annoyance. And it will be fascinating to see how he handles the Cameron Crazies, who will surely make him a target from beginning to end. Imagine when he sets a screen for the first time! I expect big things out of you, Crazies.
THIS GUY
Quinn Cook. When I thought back to Duke's last adventure in the ACC-Big Ten Challenge, Cook's name was the first that came to mind. His battle against Ohio State's Aaron Craft last year was one of the most fun one-on-one matchups I saw in person all year. And to say Cook got the better of it on both ends would be an understatement. As that game - and some future games - showed, this team goes as Cook goes. It's less true this year, since so much is run (justifiably) through Jabari Parker and Rodney Hood, but it's true in the sense that Cook starts the Blue Devil defense. If he's intense and engaged on the ball, his energy trickles down to his teammates and Duke looks much better on that end. If he isn't, then Duke isn't. Michigan freshman point guard Derrick Walton, Jr. has had his ups and downs - like most freshmen point guards - but he's had some nice games too. Cook is going to have the upper hand as a junior (and the better player), but there's just no telling which Cook we'll see. One common thread in Duke's two losses is that Cook has been in foul trouble and he's had two of his three worst assist performances. And he's looked noticeably ... off. He needs to be on tonight, for sure.
STATS ARE FOR LOSERS
Duke is 20-1 after a loss since the 2009-10 season. ... Duke is 12-2 in the Challenge all-time, including 5-0 at home. This is Duke's first meeting with Michigan in the Challenge, but in the all-time series between the two teams, Duke leads 21-8 (15-5 under Krzyzewski). Duke has also won nine of the last 10 meetings. Michigan's last win over Duke came in 2008 and its last win at Cameron was in 1996 (Michigan lost its next four trips to Cameron after that). ... Michigan is 5-7 in the Challenge and 1-4 on the road (the road win was at Clemson in 2010). ... This is Michigan's first ranked opponent of the season so far. ... This is Duke's 220th straight game as a top-ten team.
NARRATIVES
Duke Win:
Hey, we stopped a top-25 team from scoring more points than we did!!!!1!1
Duke Loss:
We now officially live in a world where Duke football has fewer losses than Duke basketball.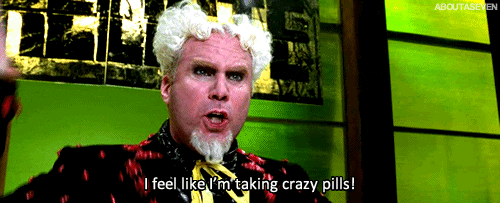 PREDICTION
Duke, 91-87. Defense? Optional. Home court advantage? In play.
INDIANA (6-1) AT NO. 4 SYRACUSE (7-0)
Time: 7:15 p.m.
TV: ESPN/WatchESPN
THE SKINNY
So, somehow Syracuse has the No. 37 defense in the country (per Ken Pom) in spite of ranking 282nd in defensive effective field goal percentage (53.8%) AND 271st in three-point percentage defense (37.7%). That's because Syracuse is getting a LOT of turnovers; the Orange are third nationally in turnover percentage defensively (26.7%). And the whole three-point thing may not matter, as Indiana is going through a bit of a three-point shooting drought at the moment. The Hoosiers are shooting 28% from three. WOOF. Looks ... unlikely that the Hoosiers will be able to bust that zone, proverbially speaking of course. BUT WAIT....HOW CAN SYRACUSE GET DEFENSIVE REBOUNDS OUT OF A ZONE?!?!? (Narrative alert.) Seriously though, opponents are grabbing 30.6% of their misses against Syracuse, and Indiana is pretty good at that - third nationally, in fact (45.6%).
NAMES TO KNOW
Noah Vonleh. Indiana's star freshman has been pretty impressive this year for the Hoosiers. The 6-10 center is a rebounding machine and he's been limited in just one game, really - and that was against Connecticut, when he managed to pick up four fouls in 10 minutes. He's in the top 33 (per Ken Pom) in both offensive and defensive rebounding percentage, and remember that thing I said about the defensive rebounding out of a zone thing? Yeah, Syracuse is going to have to watch that. On the flip side, though, that zone could bother Vonleh. It bothers most opponents, particularly big men not used to seeing it.
Baye Moussa-Keita. He's Syracuse's tallest player who sees signifiant minutes. Of course, he's not going to see significant minutes if he picks up four fouls in nine minutes (!!!) like he did in Syracuse's last game against Baylor. He's got a great block percentage (7.4%), but he can't seem to stay on the court long enough to make a real impact. He has yet to play over 20 minutes. But he's the most likely Orange defender to be able to use his length and athleticism to help slow down Vonleh and company down low. (Hey Syracuse, why you bring him to media day if you no play him? Sad.)
NARRATIVES
Syracuse Win: 
Syracuse Loss: 
PREDICTION
Syracuse, 79-64. This one could get ugly. I'm just saying. (Cue angry Indiana fans flooding my Twitter mentions if it gets ugly the other way, telling me what an idiot I am.)
ILLINOIS (7-0) AT GEORGIA TECH (5-3)
Time: 7:15 p.m.
TV: ESPN2/WatchESPN
THE SKINNY
I'd like to take this opportunity to express my disappointment with Georgia Tech. SERIOUSLY?!?!?! COME ON, GUYS!!!!! Losses to Dayton, Ole Miss AND St. John's? YOU WERE SUPPOSED TO BE A CONTENDER (IN THE ACC)! Sigh. Okay. And I'd also like to share that Brian Gregory played 10 guys at least five minutes against St. John's and not a single one of them scored more than nine points. That's ... kind of amazing. Georgia Tech's offense continues to be a hot mess - Ken Pom has it ranked 199th in the country right now - but its defense is pretty solid in all areas except three-point shooting ... and wouldn't you know it, Illinois makes just 31.1% of its three's. HOWEVER ... Illinois' defense is one of the best in the country (Ken Pom has it seventh). How is Georgia Tech going to score? (This was not a rhetorical question. I honestly don't know.)
NAMES TO KNOW
Hey, Georgia Tech ... GET DANIEL MILLER THE FREAKING BASKETBALL FOR THE LOVE OF ALL THAT'S HOLY AND SACRED! Of the 11 players listed on Ken Pom's site,  Miller's percentage of possessions ended is NINTH-HIGHEST on that roster. NINTH! And he has the best ORtg! This isn't a math problem, folks! (Although, you're at Georgia Tech! YOU CAN DO THAT! Sorry.) Miller has attempted more than 10 shots once this year. That is ridiculous. The senior big man is generally very efficient, but he doesn't get nearly enough touches. PLEASE TO GET DANIEL MILLER TOUCHES, K GUYS?
Rayvonte Rice of Illinois, in addition to having a wonderfully alliterative name, is having a pretty good year. And don't look now, but the junior guard is heating up fast from three. Remember that thing about Illinois not making a lot of them? Rice started the season 3-of-17 from three in the first four games, but he's 7-of-14 in the last three games alone. And he's scored at least 12 points in every game so far. And he has the best ORtg on the team (per Ken Pom). So there's all of those things. I'd try to guard THAT guy. And did I mention get the ball to Daniel Miller?
NARRATIVES
Georgia Tech Win:
I'm going to start calling Brian Gregory's rotation the Pollock. Because it's just kind of throwing stuff at the canvas at random to see what sticks. But hey, it works for some people.
Georgia Tech Loss: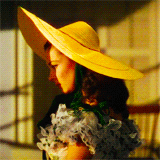 PREDICTION
Illinois, 70-59. Do I trust Georgia Tech to beat a team that's not from a conference like the MEAC right now? Nope. Sorry.
PENN STATE (6-2) AT PITTSBURGH (7-0)
Time: 7:30 p.m.
TV: ESPN2/WatchESPN
THE SKINNY
It's early yet, but this could be Pitt's best offensive team since 2011 when it finished 28th in effective field goal percentage and fourth in offensive efficiency (per Ken Pom). Right now, the Panthers are 49th and sixth respectively in those categories. And as per usual, the shots that they miss, they retrieve - their offensive rebounding percentage of 42.5% is sixth in the country. That's one of the key matchups to watch - Pitt's offensive rebounding versus Penn State's defense rebounding. The Nittany Lions are allowing opponents to get just 27.7% of their misses.
NAMES TO KNOW
Tim Frazier (Penn State), on his 12th year of eligibility, is the Nittany Lions' leader once again. The senior point guard has one of the nation's best assist rates, as per usual, and is ending most of his team's possessions, as per usual. And he gets to the line as well or better than anyone - he had 20 free throws against St. John's alone. In Penn State's two losses, though, he has attempted a total of six free throws and taken six of his 20 shots from three. He's not shooting well from three - never has, really - and Pitt is going to have to make him into a shooter rather than a driver.
Lamar Patterson (Pitt) is playing as well as anyone in the league right now, and the 6-5 senior forward - also on his 12th year of eligibility - is as versatile as they come. His stat line so far: 17.1 points, 4.9 rebounds, 5.4 assists, 2.0 steals, 50% shooting (44.1% from three), 81.8% free-throw shooting. <3 <3 <3 Everyone needs a guy like this on their team that can do it all, but he's taken the leap from solid all-around player to go-to guy.
NARRATIVES
Pittsburgh Win: (Insert "Liz/Jack high five" GIF)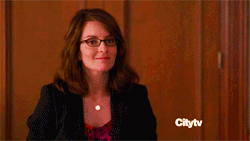 Pittsburgh Loss:
Really, Pitt?
u
PREDICTION
Pittsburgh, 84-69. I love the way the Panthers are playing right now.
NOTRE DAME (5-1) AT NO. 23 IOWA (7-1)
Time: 9:15 p.m.
TV: ESPN2/WatchESPN
THE SKINNY
It's as simple as Notre Dame needs to play defense and keep Iowa off the foul line. Well, it's not really that simple, but Notre Dame has kept opponents off the line better than all but one team in the country so far (per Ken Pom) and Iowa gets to the line pretty frequently (its free-throw rate is 56th-highest). And Notre Dame is going to have to move the ball well on offense and work for good shots. The Irish have assists on 69.2% (!!!) of their field goals, second-most in the country. And they're going to have to hit threes as well, which will be easier said than done - Notre Dame's hitting 42.6% of its threes, but Iowa's opponents have made just 21.8% of theirs.
NAMES TO KNOW
Roy Devyn Marble, Iowa's outstanding 6-6 senior guard, is going to be a problem. And he's going to have the most impact on the game, as he ends 31.3% of Iowa's possessions and takes 32.3% of his team's shots. He's also among the national leaders in drawing fouls and avoiding them. Oh, and more bad news for Notre Dame is Marble's just starting to get hot. He's averaging 20.3 points in the last three games on 20-of-52 shooting. That's right. He's taken 52 shots in three games. Either way, slowing him down and making him into an inefficient chucker will be key for the Irish.
Notre Dame's Garrick Sherman is going to have his work cut out for him. The senior big guy is ending most of Notre Dame's possessions, and he's rebounding fairly effectively, particularly on the defensive glass. But Iowa is an excellent rebounding team, and the Hawkeyes have a number of big bodies it can throw at him - three who are 6-10 or taller - who are good rebounders and can bother him. Sherman has bounced back nicely after a rough start - he averaged 7.3 points on 10-of-24 shooting in the first three games and he's averaged 15.7 points in the last three on 16-of-29 shooting. And he has just two fouls in the last four games after picking up nine in the first two. He's going to have to be very good for Notre Dame to win this one.
NARRATIVES
Notre Dame Win: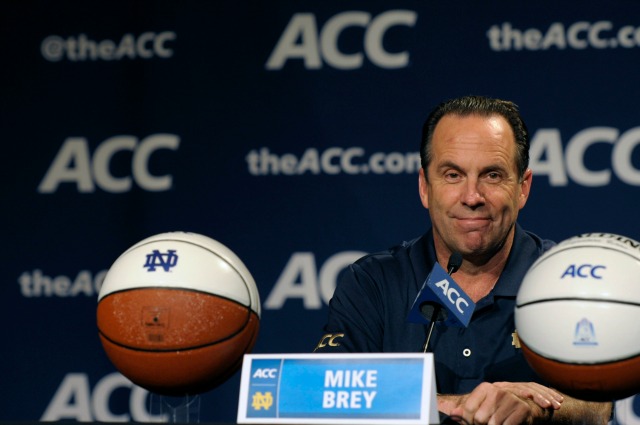 Notre Dame Loss: 
PREDICTION
Iowa, 79-70. Do I trust Notre Dame on the road right now? Nope. Sure don't. Really that simple.
FLORIDA STATE (5-2) AT MINNESOTA (6-2)
Time: 9:30 p.m.
TV: ESPNU/WatchESPN
THE SKINNY
Florida State has two losses by a combined three points (none at home) to the No. 22 and No. 15 teams in the country. Not too shabby. Minnesota, on the other hand, has two double-digit losses to No. 4 Syracuse and a meh Arkansas team. So ... this game should tell us a lot about both teams. FSU needs to watch its old bugaboo, turnovers. The much-improved 'Noles are still one of the nation's worst teams in turnover percentage - and the defensive boards. Minnesota rebounds 36% of its misses, and FSU is allowing 35% offensive rebounding by opponents. Another area to watch will be free throws - both teams shoot a high percentage, but FSU gets to the line more than Minnesota. The Noles are going to have to limit their fouls and get to the line, too.
NAMES TO KNOW
Andre Hollins. When Richard Pitino took over, he switched the junior to shooting guard and it appears to be paying off so far. Hollins is certainly not shy about shooting - he's taken 47 threes through eight games - but he's a little more shy about making them (31.9%). In Maui, Minnesota went 1-2 - only beating Chaminade - and Hollins shot 5-of-18 from three (and 5-of-13 from two). The Seminoles are going to have to contain him off the dribble (he can get to the line) and not let him heat up from beyond the arc. He averaged 21.8 points through the first four games this year and just 10.0 in the last four.
Okaro White is going to have to show up for Florida State. Well, to put it more accurately, he's going to have to STOP FOULING. White has always been a little bit more foul-prone than some, and he's picked up nine fouls in the last two games alone after getting whistled for 15 in the first five games. And the bigger concern is that the foul trouble turns him into a non-factor. He has shot a combined 4-of-14 from two and 0-of-3 from three in the last two games, a narrow FSU win over Northeastern and a loss at Florida. In the first five games - four wins and a close loss to Michigan - he shot 27-of-38 from two and 1-of-4 from three. And he had nine blocks and 40 rebounds compared to two blocks and eight rebounds in the last two games. More good Okaro. Less fouling Okaro.
NARRATIVES
Florida State Win: 
Florida State Loss: 
(Yep. It's still funny.)
PREDICTION
Florida State, 73-69. I want to trust you, Seminoles. I believe in you. It might be asking too much for you to win a game like this at this point of the season, but I have a funny feeling that you're going to find a way to do it.