Friday, February 7, 2014 9:14am
SATURDAY
NORTH CAROLINA (15-7, 5-4 ACC) AT NOTRE DAME (12-11, 3-7 ACC)
Time: 12:00 p.m.
TV: ACC Network/TheACC.com/ESPN3
THE SKINNY
So, this is a pretty important game for both teams. UNC's next three games are Duke and Pitt at home, then at Florida State. Notre Dame has four of its final six on the road after home games against UNC and Clemson, and four of the final eight games for the Irish are against Ken Pom top 30 teams (five against the top 50). The Tar Heels need to stay on track for an NCAA Tournament berth with a win, and if Notre Dame wants any chance of making some sort of postseason tournament, it needs to win the games it can. This, in theory, is a winnable game. And why not, right? UNC has won four in a row, but three were at home. Of course, Notre Dame has lost seven of its last eight games to….everyone. Just about the only thing Notre Dame's defense has done well in ACC play is keep opponents off the offensive glass and off the foul line, and both of those have been a key to UNC's resurgence. Notre Dame's going to have to continue to do that, plus get to the foul line some themselves, as the Tar Heels can't seem to keep anyone off the foul line in league play. Oh, and I guess Notre Dame had better hope they knock down some threes, since they continue to take a ton of them in spite of making just under 32% in ACC play.
NAMES TO KNOW
Marcus Paige. It's still odd to see a UNC player in the top 58 in the country in percentage of minutes played, but here we are. Paige has played 88.6% of possible minutes, and at times, his weariness shows. But he's fought through it admirably in the last four games especially, posting a 116 ORtg or better in all of them (by the way, he's at 116 or higher in all of UNC's ACC wins and 105 or worse in all losses). It's hardly breaking news that UNC needs Paige to score to win - he has 42 points in four losses (10.5) and 95 in five wins (19.0). He's averaging 19.7 points in the last three games - all UNC wins - on 17-of-36 shooting (7-of-16 from three), and he's 18-of-20 from the foul line. He's been back at point guard almost exclusively in the last five games, which has led to UNC's improvement, and Paige is making the adjustment well, too. But again, he's highlighted here because he has to score points for UNC to win. Has. To. He's drawing 7.6 fouls per 40 minutes - 14th in the country - but Notre Dame has one of the best defensive free-throw rates, so he's going to have to pick his spots.
Pat Connaughton. It's been pretty simple for Notre Dame - when Connaughton plays well, the Irish generally win ACC games. It's science. Or when he shoots well, anyway. In Notre Dame's three ACC wins, Connaughton has shot 19-of-35 (10-of-20 from three) - that's 54.3% overall and 50% from three, for you non-math folk. And in losses, he's shot 27-of-80 (33.8%), 14-of-53 from three (26.4%). Yeah. And that's 11.6 points per game in losses and 18.0 in wins. So, it's science. He's been playing some shooting guard in recent games, and at 6-5 with his rebounding ability/athleticism, that could be a bit of a matchup problem for North Carolina. Although in spite of having one of the best turnover rates in the country (9.8%, 79th), he has seven assists to five turnovers in the last three games. He's obviously going to have to take care of the ball, rebound and hit some threes to give the Irish a chance.
STATS ARE FOR LOSERS
Since January 21, Notre Dame has now played its four slowest games of the year (and five of its seven slowest). The Irish lost to Boston College - in overtime - in a 56-possession game, then fell at Syracuse in a 54-possession game. … Carolina's three best defensive performances in ACC play (per efficiency) have come in the last three games, holding Georgia Tech, N.C. State and Maryland all to 94.0 or below (Maryland's rating was 86.8). … Speaking of North Carolina defensive firsts, the Tar Heels forced (or helped force) Maryland into a 22.1% turnover percentage. It was just the second time a UNC opponent turned it over on 20% or more of its possessions in ACC play. … The Irish have been pretty good about limiting turnovers all year, but in two of their last three games - both losses - they've turned it over 22.1% of the time or more.
NARRATIVES
North Carolina Win: Happy times in Tar Heelia! Longest winning streak since last year's six in a row! CAN'T TELL THEM NOTHIN' RIGHT NOW!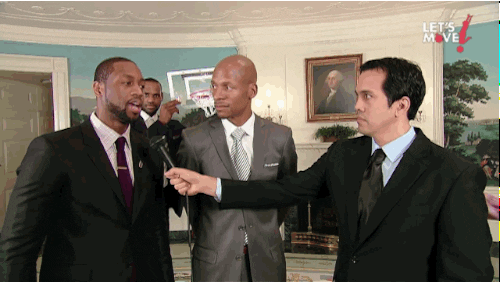 North Carolina Loss: WELP!
Notre Dame Win: Um, can it still be a program win if A. North Carolina isn't what North Carolina usually is and B. Notre Dame is terrible? Maybe Mike Brey should call ALL games program wins? (I kid, I kid)
Notre Dame Loss: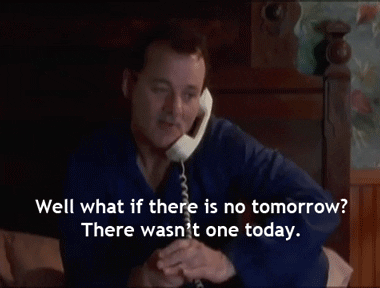 PREDICTION
North Carolina, 75-71. I just have a feeling this one will come down to the wire, somehow. I have no real reason why. Probably because this UNC team will let opponents stick around with the best of them, and Notre Dame has a knack for getting wins when we don't think they can anymore.
VIRGINIA (18-5, 9-1 ACC) AT GEORGIA TECH (12-11, 3-7 ACC)
Time: 12:00 p.m.
TV: ACC Network/ESPN3
THE SKINNY
So, uh….do we really have to do this? Well, as it turns out, we actually might. After all, Virginia lost at Georgia Tech last year after starting 15-5. So, naturally, that means the Cavaliers are in danger now, right? Well…not exactly. Virginia is obviously much better this year - the Cavaliers' peak ranking a year ago was 15, even as much as Ken Pomeroy LOOOOOOOOVES the 'Hoos - and this year, Virginia is up to 10. BUT WAIT!! THERE'S MORE!!! Virginia is still really good on defense, but the new-and-improved offense is actually pretty good, too! And then there's the Georgia Tech problem. Georgia Tech is just not very good right now. (Although they've somehow risen from 139 after the loss to UNC to 113 after beating Wake and losing to Clemson, but whatever.) Georgia Tech is 9th in ACC-only defense and 12th in offense. The Yellow Jackets turn it over a lot, don't hit shots, don't get to the foul line and don't get offensive rebounds. Other than that, Mrs. Lincoln…so, yeah. That should be about all she wrote for this one.
NAMES TO KNOW
Mike Tobey. Oh, Mike Tobey. That Boston College game. Woof. He was 0-for-3 from the field in 7 minutes and had three fouls, making him the early leader for #goacc Player of the Week - unless, of course, he can play better in this game. In the last two games, he has played 28 minutes and shot 2-of-7 from the floor with seven fouls and three rebounds. But we all know Tobey is capable of getting rebounds (he's 18th in the country in offensive rebounding percentage at 15.5%) and block shots (7.7%, 87th nationally). Does Virginia need him to play well to win games? Obviously not, since he didn't and the Cavaliers won relatively easily. But the 6-11 sophomore appears to be hitting a bit of a wall, and this about sums it up:
Mike Tobey: missed layup, missed follow of missed layup, then a foul. Never lacks for effort but the young man is a work in progress.

— Paul Woody (@World_of_Woody) February 6, 2014
Marcus Georges-Hunt. Oh boy. Speaking of bad games, Georges-Hunt - who had been playing very well entering the Clemson game - basically ran headfirst into a wall. And exploded. He had nine points on 1-of-13 shooting (!!!!), saving his night by hitting 7-of-9 free throws. He also had five turnovers and four fouls in 36 minutes. Welp. And his 53 ORtg was the worst of his career to date. That getting to the foul line thing has been key for the Yellow Jackets, and for MGH - he has attempted nearly 40% of all of Georgia Tech's free throws over the last four games, and he attempted nine of their 11 in the loss at Clemson (and he had all seven makes). He's good at getting to the basket and drawing contact, he just clearly has to finish a bit better than he did at Clemson (he was 1-of-12 from two).
And just for my favorite Georgia Tech basketball fan on Twitter @MagnaCarterLive, this is his Tweet from the Clemson game:
Marcus Georges-Hunt has four turnovers, one more and he turnovers out

— Carter (@MagnaCarterLive) February 5, 2014
STATS ARE FOR LOSERS
Even as Virginia returned almost all of its players from a year ago, the Cavaliers shot 70.6% from the foul line a year ago compared to 64.8% this year. In ACC play, it's worse - Virginia shot 71.3% from the line in 2013 (third in the league) and is shooting 64% in league play this season. Of course, Virginia's free-throw rate has skyrocketed from 31.6 a year ago to 44.4 this year. … Another difference statistically from last year for Virginia - and it's a big one - is offensive rebounding. Really, it's different from every year in the Tony Bennett era, particularly in ACC play. In league games only, Virginia's best finish in OR% is either 11th or 12th (which used to be second-to-last or last, pre-expansion). And the highest number was 28.8% in 2010, Bennett's first season. Overall, Virginia's highest percentage was 30% in 2010 (268th nationally). This year, though, Virginia has a 34.9% OR%, 71st nationally, and is at 34% in ACC play (6th). … This will shock absolutely no one, but Georgia Tech had its worst offensive efficiency rating of the season in the loss at Clemson (72.4). But Clemson's offensive efficiency (79.5) was the lowest Georgia Tech has allowed in a loss in the Ken Pomeroy era.
NARRATIVES
Virginia Win: Virginia is 10-1 in the ACC! The best team no one is talking about! (Which, I'd imagine, is just fine by Tony Bennett at the moment, thank you.)
Virginia Loss: Hey, Virginia? It's your demons, on Line 1.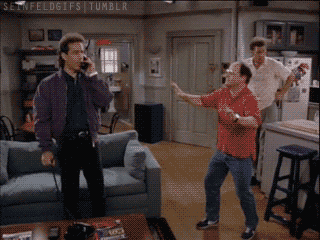 Georgia Tech Win: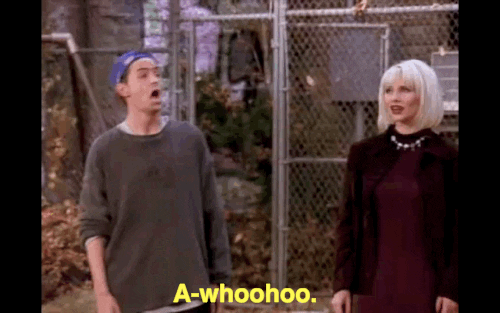 Georgia Tech Loss: The Georgia Tech Basketball Experience this year from a fan's perspective: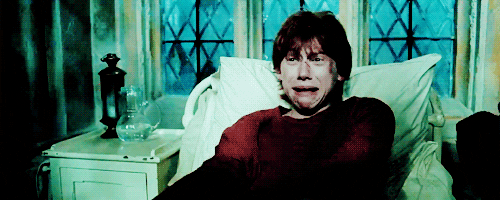 PREDICTION
Virginia, 67-49. This game is so gross.
VIRGINIA TECH (8-14, 1-9 ACC) AT NO. 25 PITTSBURGH (19-4, 7-3 ACC)
Time: 12:00 p.m.
TV: RSN/ESPN3
THE SKINNY
Welp, it's nine games in a row now for Virginia Tech. Nine losses. Nine.
And four by 20 or more. Eesh.
Here's the thing: Pittsburgh isn't playing all that well right now, at least, not in the last 2-3 games. However, Virginia Tech is just a very, very special brand of awful right now such that a home game against the Hokies will give Pitt its "easiest" opponent - per Ken Pomeroy - since December 31, when they beat No. 221 Albany. Virginia Tech? No. 220. It will actually be the fifth-easiest opponent Pitt has faced ALL YEAR, and remember how much flak the Panthers got for their out-of-conference schedule? Yeah. This is your life now, Virginia Tech basketball.
NAMES TO KNOW
Joey van Zegeren. Well, the 6-10 Dutch sophomore does have some fans abroad:
Florida State defeats Virginia Tech 70-50. Joey van Zegeren had voor Virginia 23 minuten, 9 rebounds en 1 blocked shot.

— Gideon (@BballGideon) February 6, 2014
That's somewhat true. What that Tweet failed to mention was that van Zegeren was 0-for-2 from the field, 0-for-2 from the foul line and had five fouls and three turnovers. The foul thing has been a big issue for van Zegeren, who is 69th nationally in OR% (13.1%) and 30th in block percentage (10.2%) but averages 5.9 fouls per 40 minutes, which is actually down from last year significantly (7.1 !!!!). And he's shooting 33.3% from the foul line this year, which is…welp. I mean, we all know Virginia Tech isn't winning many games this year no matter what happens. But they need more out of van Zegeren. They really need more out of everyone, so not trying to pick on him. But if your stat line stands out as by far the worst, you're doing something VERY wrong.
Cameron Wright. Lamar Patterson/Talib Zanna need scoring help. When have we heard this before? Oh right, every week. Well, Wright gave them some at Miami with 12 points. In that game, that was like 70 points. My math seems off here. Whatever. Anyway, the 6-4 junior played a career-high 41 minutes in that game and hit 4-of-11 shots, adding nine rebounds (a career high as well) and three steals. That's been his forte all year - he's 46th in the country in steal percentage (3.9%), and now, he's helping provide some of the scoring punch that the team misses with Durand Johnson out for the season. He's also 4-of-7 from three in the last six games (2-of-3 in the last three) after starting the year 2-of-19, and that helps. And let me tell you - there are no better teams in the league to get your secondary guys going against than Virginia Tech. Except maybe Boston College.
STATS ARE FOR LOSERS
Virginia Tech never fell below 169 in Ken Pom's rankings last year. The Hokies are now 51 spots below their previous low point. And if this is not the low point in that basketball program's history, then I'm not sure what it would be. (Edited to add: The Tech Hoops blog has a pretty good summary of where this season would stand. And it's not good. As expected.)… If Virginia Tech wants to equal last season's 13 wins, it's going to have to find five more wins in its final eight games (and maybe one ACC Tournament game). But their final eight games are against four of Ken Pom's top 30 teams, six of the top 75 and seven of the top 100. Welp. … Pittsburgh might want to pick up the pace a bit. In four games this year at 55 possessions or fewer, Pitt is 1-3 with the lone win coming in a 55-possession barn-burner of a win over Miami in overtime on Wednesday. … Pitt's 95.8 offensive efficiency rating was its lowest in a win since an 85.9 against Villanova on January 16, 2013.
NARRATIVES
Virginia Tech Win:
Virginia Tech Loss: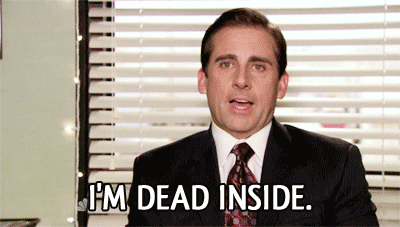 Pittsburgh Win: Hey, remember us, rest of ACC? The team that never lets you down? Just keep taking us for granted, jerks.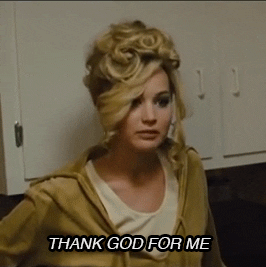 Pittsburgh Loss: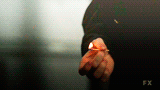 PREDICTION
Pittsburgh, 71-47. (This space has been intentionally left blank.)
N.C. STATE (14-8, 4-5 ACC) AT MIAMI (11-11, 2-7 ACC)
Time: 2:00 p.m.
TV: RSN/ESPN3
THE SKINNY
In spite of Ken Pom's projection that N.C. State has just a 32% chance of winning this game, it's one the Wolfpack absolutely has to have. The back end of N.C. State's schedule includes Syracuse, at Clemson, North Carolina and at Pittsburgh. With two games against Miami, plus a home game with Wake and Boston College and a road trip to Virginia Tech, these are the games that N.C. State really needs to win if it wants to factor into the NCAA Tournament picture. But Miami is not going to make it easy on the Wolfpack, as we've seen all season long from the Hurricanes. Nor are they going to make it easy on the eyes. N.C. State hasn't had a game with fewer than 60 possessions all season, and Miami is going to do all it can to keep the game below that. Miami has played 12 of 22 games at fewer than 60 possessions, so there's that. Of course, Miami has lost games at all paces. But they haven't looked much prettier, even Miami's 66-possession win over UNC. N.C. State is going to have to take better shots than the Wolfpack took in the first half at UNC, and they're going to have to take advantage of Miami mistakes. The Hurricanes have been turning it over a bit too much in recent games, and N.C. State could turn those into transition baskets. And the Wolfpack will need all the baskets they can get in a game like this, but they're going to have to be patient. They also can't give Miami anything easy on offense; the Hurricanes have a hard enough time scoring as it is, but when N.C. State goes into matador defensive mode in the paint, it's not too hard to score on that set. Just saying.
NAMES TO KNOW
Cat Barber. So, Barber calmed down a bit in the second half at UNC, but in the first half, his shot selection alone was enough to almost literally shoot the Wolfpack out of that game. And entering the UNC game, Barber had 13 assists to two turnovers, only to have just one assist to two turnovers in the UNC game alone. No opposing point guard has had more than four assists against Miami in the last six games, and six have had at least three fouls (three have had at least two turnovers). It's not going to be easy. But Barber has the capability to win or lose this game for the Wolfpack, and if he takes bad shots or turns the ball over, well, yeah.
Manu Lecomte. Well, the 5-9 freshman might feel a little left out at most Miami team gatherings since he's the only player shorter than 6-6, but he's playing a BIG role (see what I did?) on this team right now. More often than not, he's in the lineup at point guard (it's either him or Garrius Adams, and let's face it, probably better that it's him). In the last two ACC games, he's averaged 13.5 points a game on 10-of-18 shooting (3-of-7 from three), adding four assists and eight turnovers. Okay, so the latter is a problem. But he did get to the foul line six times in 35 minutes against Pitt (most of them late), and it's his most attempts since six in a win over Georgia Tech. And he'll be at home, facing off against a fellow freshman, so it'll at least be interesting.
STATS ARE FOR LOSERS
Miami held Pittsburgh to an eFG% of 37%, the Panthers' third-lowest all season and lowest in a win. Same goes for Pitt's 95.8 offensive efficiency rating. … Speaking of possessions, Miami is averaging 21.6 seconds per offensive possession, which is 350th out of 351 Division-I teams. In ACC play, that number is WORSE: 22.5 seconds! And yes, that's most in the ACC. Good grief, Miami. … North Carolina's 109.1 offensive efficiency against N.C. State was the second-lowest allowed in a loss this year (behind Wake's 106.7). Speaking of North Carolina? The Tar Heels' 47.8 free-throw rate was not the highest against N.C. State this year. No, five teams had a higher rate…including UNCG (48.3) in an N.C. State win. And N.C. State shot worse against the Spartans from an eFG% perspective (41.5%) than it did against UNC (42.4%). MUST BE THAT UNC CONNECTION, AMIRITE?!?!?! … N.C. State and Miami played in the ACC Tournament last year in the second-to-last game of N.C. State's season. Of the 400 total minutes between both teams (and 152 total points), 334 of the minutes played and 133 of the points are no longer on either roster. T.J. Warren and Tyler Lewis had 16 points, while Miami's Tonye Jekiri had two. Yet N.C. State is 332nd in experience (1.05 years on average) compared to 1.92 for Miami (113th). Largely because bench guys who started at some point - that point being when Miami did not have as good of a roster - are kind of skewing the numbers, as are transfers, but N.C. State does have more freshmen.
NARRATIVES
N.C. State Win: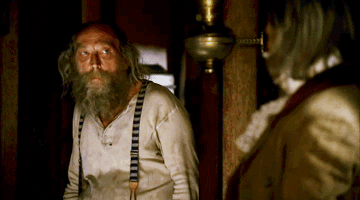 N.C. State Loss: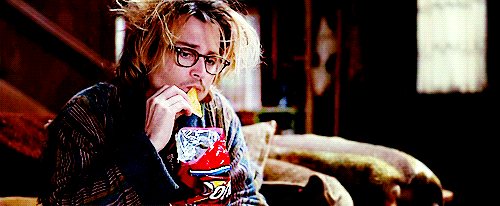 Miami Win: Cool for you, a win! I guess! Just tell me I don't have to watch the game on replay!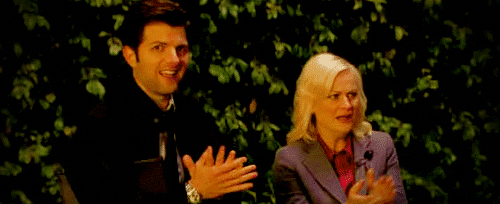 Miami Loss: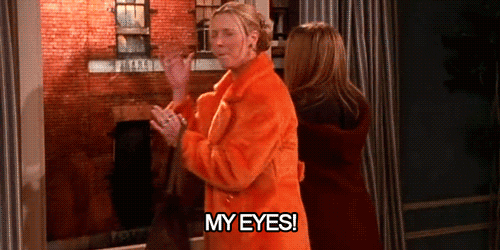 (Actually, that one would've been applicable in a win, too. Carry on.)
PREDICTION
 N.C. State, 60-55. Imma keep riding the Wolfpack train in winnable games, baby!
FLORIDA STATE (14-8, 5-5 ACC) AT MARYLAND (13-10, 5-5 ACC)
Time: 3:00 p.m.
TV: ESPN2/WatchESPN
THE SKINNY
Don't turn it over a ton, make shots and get to the foul line! That seems to be the formula for Florida State, and it's not a bad formula against Maryland, a team that is dead last in ACC-only defensive free-throw rate. Of course, in the first meeting between these two teams, Florida State won the game on the strength of a three-point barrage. No, seriously: 16-of-24 from three. That is ridiculous. That's like NBA Jam stuff right there. The game cheatin'! That formula is not all that dissimilar for Maryland, though. But the real issue for the Terps has been its defense. Seven of 10 ACC opponents have posted an offensive efficiency of over 100, and Maryland has actually managed to win three of those, so go figure. And just three of Maryland's ACC opponents have turned the ball over on 20% of their possessions or more. FSU just missed that mark the first time around (19.9%), but, you know, the threes. If Maryland can get Florida State to get a little turnover-happy, which the Seminoles are wont to do, and then Maryland can take advantage of said turnovers, then who knows? (No really, who knows?)
NAMES TO KNOW
Okaro White. Since Ian Miller isn't likely to play, and he had 20 points in the last meeting with Maryland, someone else is going to have to be The Guy. White responded nicely with his best ORtg in ACC play against Virginia Tech, scoring 15 points on just six shots (he was 9-of-9 from the foul line). He also had just his third turnover-free game in ACC play. And the best part? He had just one foul, his lowest total since he had just one in the win over Maryland. Which was also one of his better games in ACC play: 15 points on 5-of-10 shooting to go with eight rebounds and two blocks. But White has averaged 4.0 fouls in FSU's eight losses this year. During the three-game losing streak, he had 12 fouls and seven turnovers. In the last four games, though, he does have 58 points on 37 shots and has gotten to the foul line an average of 6.3 times a game, attempting just five threes in that span, which is a good sign. But he just has to STOP. FOULING. And that's why the hashtag #OkaroDontReach needs to start gaining some ground. MYSELF AND THE FSU BEATWRITERS CAN'T DO THIS ON OUR OWN, PEOPLE!
Charles Mitchell. He's one of the best rebounders in the country, but the reason he's not getting more attention is that he can barely stay on the court. (Speaking of #OkaroDontReach…) His season-high in minutes played was 27 in the loss at N.C. State, and he had 18 (!!!) rebounds in those minutes. He has fouled out just three times this season, but all three have come in the last seven games, including a foul-out in 20 minutes at UNC (during which he had 13 rebounds). One of the others? The loss at Florida State, when he fouled out in just 16 minutes. I'd say that's a new low, except he fouled out in the loss to Pitt in just FIFTEEN minutes! Good grief, Charles. Anyway, he's been really good when he's in there usually, shooting 51.1% and, as we said, rebounding like a beast - but he's shooting just 35.9% from the foul line, which is a problem. He's 4-of-14 in the last six games. Woof. He needs. To. Stay. On. The. Floor. More. He's had three or more fouls in six of he last seven games.
STATS ARE FOR LOSERS
In the last three games, Florida State has made just 40.6% of its two-point attempts compared to 39.5% of its three-pointers, and has scored 27.5% of its points from the foul line. … Maryland has now gone four straight games allowing opponents to post a free-throw rate of 50.0 or higher, and just two ACC opponents so far have had a free-throw rate below 40. … At least Maryland has free-throw defense going for it. The Terps' opponents have made just 63.5% of their foul shots against them in conference play. So, that's nice. … Florida State, meanwhile, is one of just four teams shooting above 70% from the foul line in conference play. There are FIVE teams shooting below 65%, though. FIVE!
NARRATIVES
Florida State Win: FSU is back on track! An ACC team with NCAA Tournament hopes still alive! #GoACC #GoACC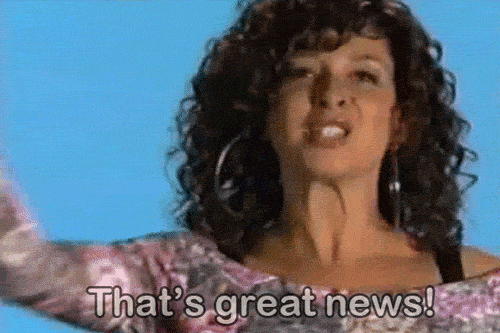 Florida State Loss: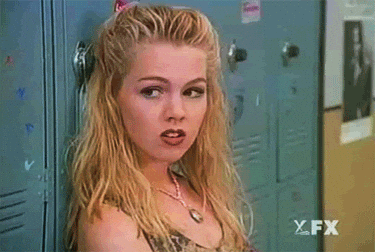 Maryland Win: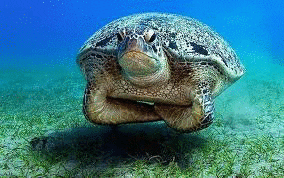 Maryland Loss: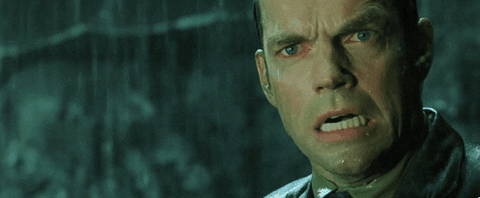 PREDICTION
Florida State, 69-63. I do not feel good about this.
NO. 11 DUKE (18-5, 7-3 ACC) AT BOSTON COLLEGE (6-16, 2-7 ACC)
Time: 6:00 p.m.
TV: ESPN/WatchESPN
THE SKINNY
The idea of his usually-disinterested defense facing Duke's prolific offense has probably been keeping Steve Donahue up at night. Or, maybe that's just this season in general? Who knows? Boston College's offense isn't too shabby, either - usually, anyway. BC's worst eFG% in ACC play was 45.1% against Clemson; it has shot 50% or better eFG in all but two games. Problem, like I said, is that defense. Which is terrible. And so regardless of how much it is able to do against Duke's defense, which has been a bit spotty (but better lately), will it really even matter? Duke, meanwhile, just basically needs to do its normal thing on offense and then on defense, protect the rim without fouling. Duke is 13th in defensive free-throw rate in ACC play, and Boston College has scored 23.2% of its points in ACC play from the foul line. Duke is defending the three by ensuring teams don't attempt many - their opponents attempt 19.2% of their field goals from three, the lowest mark in the league - and if they can do that to the Eagles, they'll win handily. Who am I kidding? They'll probably win handily anyway.
NAMES TO KNOW
Jabari Parker. The freshman had his best ORtg since November 8 (yes, Duke's season-opener) against Wake Forest with a 153, and he was every bit as efficient as that would suggest: 8-of-10 shooting (8-of-9 from two) and 5-of-7 from the foul line. And he was great on the boards (eight rebounds) and on defense (two blocks), more than he had the previous three games combined), adding two steals. He scored those 21 points on 10 shots in just 27 minutes. For the sake of comparison, in the previous three games combined, he had 50 points on 49 shots. And he had just one turnover against Wake; he had turned it over 11 times in the previous four games combined. Parker also ended 27% of Duke's possessions against Wake, his lowest percentage since January 11. Not the worst thing in the world when he can be that efficient, and that's the key for Parker going forward. And why not? Boston College shouldn't offer much resistance.
Olivier Hanlan. Um, hey, Olivier? You there, buddy? In the last four games, Hanlan has not ended more than 22% of BC's possessions (his average on the year, by the way, is 27.3%, 175th nationally) and he has shot 16-of-30 from the field and 7-of-17 from three. He's also attempted just 13 free throws in that span, which is probably the biggest concern. These were the four games after he attempted 12 free throws in the UNC game alone. At Notre Dame, he was somewhat limited by foul trouble but he attempted just five shots. He scored a season-low five points, by the way. Boston College wasn't much better when Hanlan was dominant, but he has to be driving to the basket and drawing fouls, and probably taking more of BC's shots. Last year against Duke, he attempted 12 free throws in a one-point home loss to the Blue Devils and had 20 points. He struggled more in the rematch in Durham, understandably, with 12 points on 13 shots. But again, Boston College can't expect to hang with a team like Duke if he doesn't show.
STATS ARE FOR LOSERS
Duke's defense is improving, but it's still 91st in the country, which - if the season ended today (it doesn't, for the record) - would be the worst finish in the Ken Pom era for a Mike Krzyzewski defense. The one to keep an eye on is the 2012 Blue Devils - 81st nationally. Every other Duke team under Krzyzewski has finished 36th or higher. … Speaking of bad defense, only three Division-I Boston College opponents have had an offensive efficiency under 100 this year. Out of 22 games. To put that in perspective, the 2004 Eagles were 22nd in the country in defensive efficiency and allowed AN AVERAGE of 93.5. That team held all but 12 opponents (out of 34) under 100. Ah, the good old days.
NARRATIVES
Duke Win: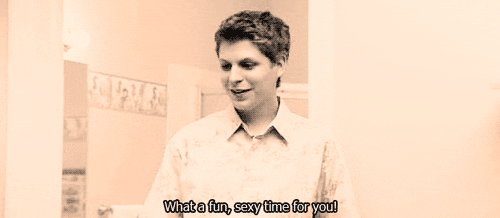 Duke Loss: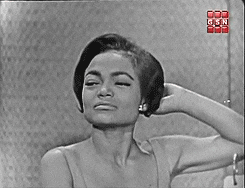 Also, I only use this on special occasions but this warrants it: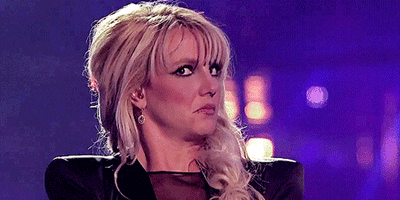 Boston College Win: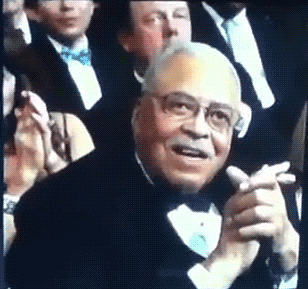 Boston College Loss: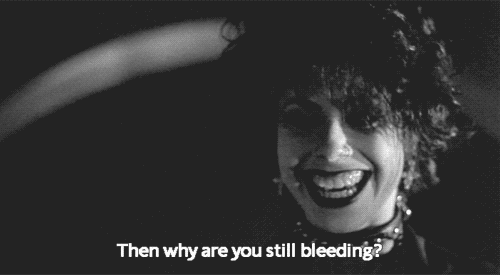 PREDICTION
Duke, 88-71. It won't be that close, but Duke will do its typical slow-down thing late and Boston College will make up some ground.
SUNDAY
CLEMSON (15-6, 6-3 ACC) AT NO. 1 SYRACUSE (22-0, 9-0 ACC)
Time: 6:00 p.m.
TV: ESPNU/WatchESPN
THE SKINNY
The Clemson offense against that Syracuse zone? Oh boy. I am SO GLAD this game will be in the ACC's Sunday spotlight! So, uh, basically Clemson is going to have to get to the offensive glass and hope that shots fall. And STOP TURNING OVER THE BASKETBALL IF YOU WANT TO BE ALL SLOW-TEMPO, FOR THE LOVE OF GOD. Syracuse, meanwhile, had to pull out an ugly one against Notre Dame on Monday, but that Duke hangover is VICIOUS, you guys. Syracuse does have to get on the defensive glass, though - three of its last five opponents have rebounded 40% or more of their missed shots. Syracuse gets to the offensive boards pretty well in its own right, though that's sometimes tougher to do against Clemson. Depends on which Clemson team shows up, really. And there's no way for us to know until the game starts. Because Clemson's most recent two ACC road wins this year - at Virginia Tech and at FSU - have certainly been of the ugly variety, while their road losses have come by an average of 26 points.
NAMES TO KNOW
Rod Hall. So, Clemson's junior point guard has been right at the front of the Struggle Bus lately. He has 22 points in the last five games on 3-of-23 shooting (just 1-of-15 from two!) and 8-of-15 from the foul line. He does have the 20 assists and eight turnovers going for him in that stretch, which is nice. But prior to this stretch, he was shooting 47-of-87 from two. That's….a lot better. Does he have to be the guy he was earlier this season, who hit double figures in 11 of Clemson's first 16 games? Nope. But he can't be as bad as he's been on offense, particularly if he isn't contributing that much in any other area. HE HAD GONE FOUR GAMES WITHOUT A MADE TWO-POINTER UNTIL THE WIN OVER GEORGIA TECH ON TUESDAY! That's…well, it's not good. Syracuse's defense won't make it easy, but he has to be more efficient. Oh, and he'll be tasked with guarding Tyler Ennis.
Trevor Cooney. Is he still on fire? Did anyone put it out? No, seriously. When Syracuse was struggling - which was basically the whole game - Cooney bailed them out against Notre Dame with 33 points on 11-of-15 shooting (9-of-12 from three). He was scorching hot, especially in the second half when the Orange just couldn't seem to shake the pesky Irish. Oh, and he added two assists and four steals, if you need him. After a seven-game ACC stretch when he hit just 14-of-56 threes, he's now 11-of-14 in the last two games from beyond the arc. I'll make this simple - there is no way for a mid-tier ACC team (and yes, Clemson falls in that category) to beat Syracuse when Cooney is hitting shots like that. No. Way.
STATS ARE FOR LOSERS
Syracuse has now been above 1.00 points per possession in every ACC game except one - the North Carolina game. Go figure. It's still Syracuse's worst offensive efficiency of the season to date (95.3), just the second time all year the Orange have been below 100. … Clemson has scored a total of 98 points in its last two games. And won both. Clemson still has not posted an offensive efficiency over 101 in the last four games. (I made it 101 because I almost refused to count the 100.1 against UNC, since that was largely achieved in garbage time, but okay.) But in the last two games, Clemson now has its only two wins of the season when it has been held under 100 in offensive efficiency, which is hard to believe. But that's probably because Clemson's defense held FSU to an 82.9 offensive efficiency and then Georgia Tech to a 72.4, the lowest marks the Tigers have allowed since December 30 against VMI (67.0).
NARRATIVES
Clemson Win: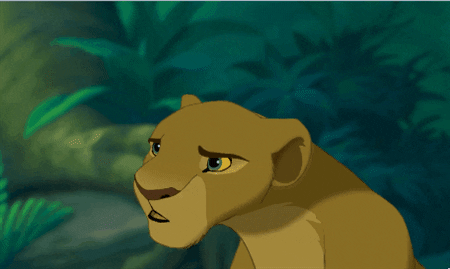 Clemson Loss: A preview of Clemson's offense against the Syracuse zone: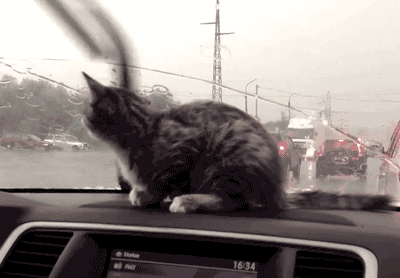 Syracuse Win: 

Syracuse Loss: Listen, Coach Boeheim, I know you really enjoyed that restaurant down in Clemson, but you could have just sent the owner a huge tip or something. This seems a bit unnecessary. Though we really do appreciate your #goacc spirit!
PREDICTION
Syracuse, 64-49. Look on the bright side, Clemson! This could be the start of a new streak.
Overall: 62-21 (53-17 ACC)
Last week: 11-4 (10-4 ACC)