Friday, October 11, 2013 8:59am
Hello again, everyone! Please pay no attention to my 4-3 record from last week at the bottom of this article. If any of YOU had Wake beating N.C. State (and you can't be a fan of either team), well then I'd like to hear it. (Editor's note. I did. State at Wake? Know your history, Brownlow.) And Virginia let me down. I admittedly went out on a limb with my Georgia Tech over Miami pick.
Speaking of which, no one seems to be paying attention to the fact that there was a lot of ACC Fail last weekend - namely, Virginia losing at home to Ball State (handily, I might add) and even N.C. State - a team that looked like a clear Atlantic Division third-place favorite, if there is such a thing - losing at Wake Forest.
But no one noticed, and do you know why? BECAUSE THE ACC HAS FOUR RANKED TEAMS and a potential top-five, undefeated matchup next weekend! #GOACC #GOACC #GOACC
Now, we won't put the cart before the horse. No, we know better. Because this weekend, there's some pretty serious potential for ACC Fail. And this time, it would be fail the national media would notice. Like a Georgia Tech blowout loss at BYU, or ... even worse ... BC beating Clemson at home.
Shhh. We won't even talk about that.
PITTSBURGH (3-1, 2-1 ACC) AT NO. 24 VIRGINIA TECH (5-1, 2-0)
Time: 12:00 p.m.
TV: ESPNU
KEY FOR PITTSBURGH
Play defense somewhere in between the way they did against Virginia (three points) and Duke (55 points). Actually, that would be like 26 points. And that might be too many. So a little better than that. But seriously, North Carolina had the Hokies right where they wanted them ... in the second half. In the first half, the Tar Heels allowed too many explosive plays and got too far behind to come back. Virginia Tech's defense is too good for the Panthers to get too far behind. And so the real Pitt defense - which, Pitt fans hope, is the one that is at least capable of stopping a self-check-oriented offense like Virginia Tech has been at times - needs to show up. The Panthers just can't seem to force a ton of turnovers, though - four picks and three fumble recoveries on the year, and  two of those fumble recoveries were against a turnover-prone Virginia team. They're going to have to limit the damage done by a Virginia Tech offense that might just be finding some confidence in order to give the Pitt offense a chance to stay in the game. 
KEY FOR VIRGINIA TECH
Stop the run. Pitt's wide receivers are dangerous, yes. But they can't be as dangerous if that Pitt offense is one-dimensional. And that's why in the two games where Pitt's offense has hummed, it gave the tailbacks (and wide receivers, on occasion) a combined 72 carries to just 49 in two games where the offense ... wasn't humming. The only game when the rushing attack let Pitt down was its last game against Virginia, but nothing was working that day. For either team, really. Pitt averaged a season-low 0.2 yards per carry, but it still let the backs touch it 27 times. Against FSU, the Panthers' backs had a combined 22 carries, which was a season-low. Against Duke and New Mexico, though, they had 72 carries for 491 yards. That works. If Tom Savage has to throw the ball more than 27-30 times, chances are (unless he's facing Duke's secondary), it's going to be a long day for both him and the Pitt offense, particularly against Virginia Tech's defense. The secondary is going to have a challenge in Pitt's passing attack, but if the Hokies stop the run, they can key on Savage and force him into mistakes. 
HERE'S A GUY
Aaron Donald. Hey, remember him? Well, if you don't, you should. He's pretty good. Pitt's senior defensive tackle is having quite the season already, leading the team with six sacks and nine tackles for loss. He also has five quarterback hurries and a forced fumble, if you need him. He's had at least one sack in every game, even against run-heavy New Mexico (he actually had two!). And he has at least one quarterback pressure in every game, too - except the Duke game (and he also had just one sack in that one, which was Pitt's only sack). Perhaps not coincidentally, it was against a more mobile quarterback in Duke's Brandon Connette. Okay, so listen, there wasn't a whole lot of defense being played in a 58-55 game, but Donald is still really good. And against Virginia, he had two more sacks, a forced fumble and two quarterback pressures. That Cavalier o-line isn't chopped liver, and Virginia Tech's offensive line has struggled plenty this year. He could be a disruptive force for the Panthers.
THIS GUY
The Hokie running game. This has to be a collective, because it's not just the fault of the backs. The o-line bears blame here, too. But however you want to slice it, the Hokies just aren't having much success on the ground this year. Of the four-back tandem, if you will (though one is a fullback in Sam Rogers), he, J.C. Coleman, Trey Edmunds and Chris Mangus have combined for 30 carries totaling 52 yards in two ACC games. Quarterback Logan Thomas, meanwhile, has 25 carries for 60 yards in that span. HE'S JUST ONE MAN, PEOPLE! And the backs really aren't a valve for Thomas in the passing game, either: those four combined have 16 catches for 145 yards on the year. Through six games. To be fair, Coleman has been out and North Carolina was his first game back since Western Carolina. The Hokie running game showed such promise against Alabama, and it just seems to have been fading against teams not named Western Carolina or Marshall ever since. It's got to get fixed. Thomas can't do it on his own.
STATS ARE FOR LOSERS
Virginia Tech leads all-time series 7-5, but Pitt has won four in a row, which is tied for the longest streak by either team in the series. But Pitt is just 1-4 all-time at Virginia Tech, but the Panthers haven't played there since 2002 (a 28-21 loss). ... And it's not like Pitt has benefited from playing down Virginia Tech teams. No, each of Pitt's five wins in the series were over top-25 Virginia Tech teams, including last year's win over a Hokie squad that was No. 13 in the nation. ... And the one Pitt win in Blacksburg came in 2002, when Pitt beat a previously-unbeaten (and No. 3 in the country) Virginia Tech team. A player you might've heard of had a pretty good afternoon - Larry Fitzgerald (three touchdown catches).
NARRATIVES 
Pittsburgh Win:
Well, then! You know that thing where Virginia Tech was the nemesis of every other Coastal Division school? Well, maybe that's a thing with Pitt now, since Pitt is the nemesis of Virginia Tech and always seems to beat the Hokies! (And by always, I mean recently.) Transitive property, right?
Pittsburgh Loss: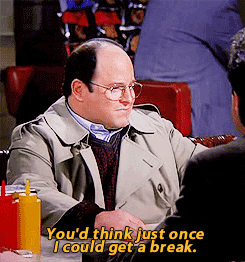 Virginia Tech Win:
Coastal Champs, baby. Mark it down. Beamer does it again. The man is a magician. He should seriously do magic when he retires.
Virginia Tech Loss:
After all you've done....you go and do THIS?!?!? OH COME ON.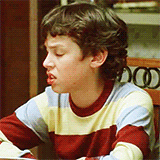 PREDICTION
Virginia Tech, 20-13. Just ... no, I'm not confident. Just what my gut is telling me. (And by "not confident", I mean I'm not sure if this will be a Hokie blowout or they'll just lose it straight up. I don't see that happening, but I didn't see it happening last year, either. My gut tells me it will be a close win.)
NAVY (3-1) AT DUKE (3-2)
Time: 12:30 p.m.
TV: ACC Network
KEY FOR NAVY
Third and fourth down. Duke's defense just can't seem to get off the field this year, and Navy is going to want to stay on the field as long as possible, obviously. Duke's first two opponents converted just 8-of-32 third downs (and 0-of-5 fourth downs). Then Georgia Tech and Pitt came to town and converted a combined 18-of-34 third downs (1-of-2 fourth downs). Two weeks ago, Troy moved the ball on Duke but was just 5-of-16 on third down (2-of-2 on fourth). Of course, Troy had 22 first downs on all other downs, so there's that.
And that's been an issue for Duke's defense, too - the Blue Devils allowed a first down on just 17.9% of Memphis and Central's total snaps, but in the last three games, opponents have gotten a first down on 35% of their snaps. And they're facing third or fourth down on only 22.5% of their plays (compared to 31.6% in the first two games). In the last three games, opponents are 46% on third down and 3-of-4 on fourth.
As for Navy, the Midshipmen are converting 53% of their third down attempts (and are 4-of-6 on fourth down). And in the last three games, Navy has gotten 23 of its 59 first downs on either third or fourth down. At Western Kentucky, that wasn't necessarily a good thing as they converted 4-of-11 third downs and had just 10 total first downs on a season-low 50 plays. Navy is going to have to convert those third and fourth downs against a Duke defense that's shown it's susceptible to giving them up. 
KEY FOR DUKE
Run the ball. Like, with tailbacks. Since the Central game, Brandon Connette - who took over about halfway through the Memphis game - has had 56 rushing attempts. The four Duke tailbacks combined have 91. In the last two games though, it has evened out quite a bit (40 tailback rushes and 32 Connette rushes). But the backs made the most of their touches against Troy, particularly Josh Snead, who ran for 108 yards and was the first 100-yard Duke tailback this year. Duke can have success by committee, but averaging 6.6 yards a carry (like they did against Troy) is a lot better and more efficient than the 4.6 they averaged in the previous three FBS games. And they'll need to do that again - no matter which Duke quarterback starts against Navy (Anthony Boone is a game-time decision), he's going to need some help. Also, Western Kentucky - the only team to beat Navy this year, remember - ran the ball 43 times for 219 yards (5.1 per carry) and threw it 31 times. That's the key to success against the Midshipmen, and it's a big reason why Western Kentucky held the ball for 37 minutes.
HERE'S A GUY
Keenan Reynolds. Navy's quarterback is already on pace to nearly double his rushing output from a year ago, when he became the starter for the final eight games and played in all 13. And he's increased his passing yards per game from 69.1 to 94.5, plus his completion percentage is up to 64.5% this year compared to 56.5% last year. He's also averaging 18.9 yards per completion, bad news for a Duke secondary that has struggled this year. Taking out sacks, he's rushed for 102.3 yards per game this year and averaged 5.2 per carry. He's not going to throw a ton of passes, but Navy is undefeated this year when he hits the 100-yard mark rushing. And he can do both if need be - last week against Air Force, he had 54 yards passing (6-of-10) and 126 yards rushing and three scores. Georgia Tech's Vad Lee - remember him? - ran for 76 yards and added 125 passing (and four touchdowns) against Duke. Is Reynolds as good as Lee? Probably not, but he's plenty capable.
THIS GUY 
Kenny Anunike. In addition to being an absolute delight on a personal level, Duke's sixth-year senior defensive end Kenny Anunike is pretty good at football when healthy. And - knock on wood - he has been this year. He's Duke's top tackler on the defensive line this year (21 stops) and leads the team with 6.5 tackles for loss and two sacks. The lack of quarterback pressures are a concern, but that's a Duke line problem, not specifically an Anunike problem. And Anunike has faced the option offense so much in his time at Duke that he could probably run it himself. Well, not really. But against Georgia Tech, he did manage to make some things happen with seven tackles (the most by a defensive lineman), the only quarterback pressure and a blocked kick. Anunike knows this offense and if Duke is going to be successful, its front will have to do a better job than it did against Georgia Tech.
STATS ARE FOR LOSERS 
Navy owns the ACC like no other service academy, posting an all-time record of 128-130-8 against the league. And yes, it has played all 14 ACC teams at least once. It has at least one win against every ACC team it has played more than once (the exceptions being 0-1 records against Clemson and Florida State). Navy has a .500 or better series record against six ACC schools: Duke (20-14), Maryland (14-7), N.C. State (6-3), North Carolina (5-5), Virginia (28-11) and Virginia Tech (7-3). ... If Navy wins, it will be 4-1 for the first time since 2006, the glory days of one Paul Johnson. ... Duke quarterback Brandon Connette already has 23 rushing touchdowns, which is third on Duke's all-time list. He's also one of just four Blue Devils to rush for six or more touchdowns in three different seasons.
NARRATIVES
Duke Win:
Oh, so y'all thought Duke wasn't going to a bowl game this year, eh?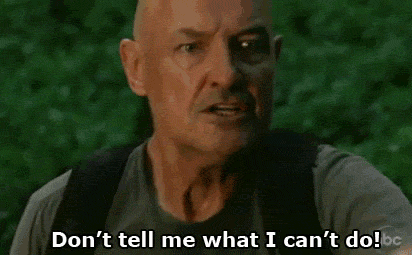 Duke Loss: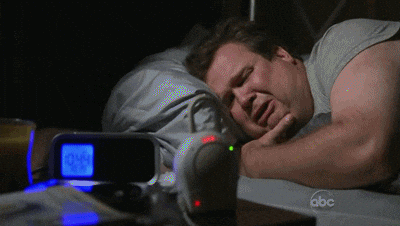 PREDICTION
Duke, 34-31. I believe in you, Duke. Don't let me down this time. Because I am literally the only person you should be worried about this weekend. (Wait...no.)
VIRGINIA (2-3, 0-1 ACC) AT MARYLAND (4-1, 0-1 ACC)
Time: 3:30 p.m.
TV: ESPNU
KEY FOR VIRGINIA 
CUT OUT THE DERP, VIRGINIA. Good grief, Cavaliers. I mean, 13 penalties and four lost turnovers? And SEVEN Ball State first downs via Virginia penalties?! REALLY?! SEVEN?! Are there enough punishing wind sprints in the universe to make up for these kinds of mistakes? Oh don't think you're getting out of this, Virginia offense. Virginia only punted once in the second half ... and it still scored just ten points! AND THAT'S BECAUSE IT EITHER SCORED OR TURNED IT OVER! HOW DOES THIS WEIRD TURNOVER MARGIN THING KEEP HAPPENING?!?!?!?! But hey, at least the Virginia offense only had four of the 13 penalties. And you know why? BECAUSE THE DEFENSE HAD EIGHT, THAT'S WHY. Sheesh, guys. Don't you know your head coach Mike London used to be a police officer, and assistant Tom O'Brien was a military man? ARE YOU TRYING TO KILL YOUR HEAD COACHES? STOP IT! (Just call me Coach Brownlow.)
KEY FOR MARYLAND
Whoever the quarterback is, keep him upright. The stats show that Maryland only allowed Florida State to get one sack and two quarterback hurries. But C.J. Brown took some hits, and the one that sent him out of the game with a concussion wasn't classified as a hurry. That one doesn't show up in the box score, as the saying goes. Maryland's offensive line is going to struggle against elite defensive lines, and Virginia would probably be considered close to that. The Cavaliers had just one sack last week, but 13 in their other four games. And they're versatile - seven different players have at least 0.5 sacks. Jon Tenuta's defense is going to be aggressive, and Ball State exploited that last week to get some explosive plays. Maryland needs to figure out a way to do the same.
HERE'S A GUY 
Eli Harold. Maryland's offensive line is vulnerable to a good pass-rusher, and Harold is certainly that. But ... well ... remember those penalties? Harold had ... well, he had a lot of them last week. A personal foul, a facemask and an unsportsmanlike conduct in one game? As one of UVa's  assistant coaches used to say, that's a triple play! Harold was likely frustrated by his inability to be disrupt anything - he had just three tackles, and none were for loss - but that's not good. He had 16 tackles (5.5 for loss and 3.5 sacks) in Virginia's first four games, and it's not like there's any question as to whether or not he's a good player. Problem is...he's going to have to be better than those silly penalties he got against Ball State. Can't happen.
THIS GUY
Stefon Diggs. Yeah, so he's had a rough few weeks. As the Washington Post's Alex Prewitt pointed out, Diggs has now been held to two catches or fewer and less than 30 yards in two straight games. Randy Edsall said later in the week that Diggs might not be 100%, but still. Diggs' season-low all of last year - even with a converted linebacker throwing it to him - was three catches for 30 yards (and that was in the opener against William & Mary). Diggs has a bit more help this season at receiver, but obviously he's getting a lot of defensive attention. It's a concern. What better way to get going, though, than to face Virginia? Diggs had a 100-yard kickoff return for a score and four catches for 89 yards last year against the Cavaliers.
STATS ARE FOR LOSERS
Ah, the Virginia-Maryland series comes to an end. Maybe. Probably. This will be the 78th meeting between the two DMV rivals, and Maryland leads it 43-32-2 (20-13-2 in College Park). And it's the rubber match for Randy Edsall as well, who was 1-1 against Virginia while head coach at UConn and 1-1 at Maryland. ... A lot of teams struggle in College Park. Not Virginia, though. At least, not lately. The Cavaliers have won three in a row there and are 6-3 in their last nine road trips. (Oddly enough, the road team has won the last four matchups.)
NARRATIVES
Virginia Win:
Oh look, Virginia starting its annual weird midseason turnaround after embarrassing itself in the non-con! Leonard Hamilton thinks you're stealing his moves! Also, as the narrative will go, did you know Mike London is a cop? He's really installed some discipline in that team. Bet they won't have 13 penalties ever again! 
Virginia Loss:
Hey, did anyone know that former N.C. State head coach Tom O'Brien is on staff there? And he has some sort of title like associate head of offensive assistant coaching? Who else thinks he's really calling the shots behind the scenes? How long before he gets the head job? (Ignoring the fact that if he's calling the shots behind the scenes, it's ... not going well.)
Maryland Win: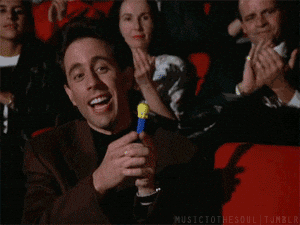 Maryland Loss:
FRAUD FRAUD FRAUD FRAUD WE IN ACC NO LONGER CLAIM YOU FRAUD FRAUD FRAUD FRAUD FRAUD
And also, from the Maryland side...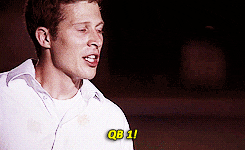 PREDICTION
Maryland, 27-19. Yeah, 19. Because why not. Maryland is going to be depleted, but Virginia is like two steps away from being a smoldering dumpster fire.
SYRACUSE (2-3, 0-1 ACC) AT N.C. STATE (3-2, 0-2 ACC)
Time: 3:30 p.m.
TV: RSN
KEY FOR SYRACUSE
I saw you looked at: having a running game last week. You might be interested in: trying that again this week. (Amazon.com style.) Syracuse had 323 yards rushing last week against Clemson, its most against any opponent this year. And that includes Wagner. Now, unfortunately, Syracuse also had a season-low 74 passing yards against Clemson, so that's not an entirely fair stat. But still, Syracuse was able to get its ground game going, and having a dual-threat quarterback in Terrel Hunt has helped with that some. Tailback Jerome Smith had his first 100-yard game of the season (and the first of the year for any Syracuse rusher) against Clemson, with 125 yards on the ground, his sixth career 100-yard effort. The Syracuse offensive line is young, but Syracuse wants to run the ball as much as it can. And if it can, it will make things much easier on itself on the road.
KEY FOR N.C. STATE
You know, that thing where you guys make one mistake and then it seems like mistakes pile on top of each other until there's one huge, flaming Mistake Pile and all of a sudden you're down by double digits at home to Richmond or losing at Wake Forest? Yeah, that thing? Don't do that. Listen, N.C. State is a young team and it is going to be prone to the various momentum swings over the course of a game in the way that older, more veteran teams just aren't. But it seemed like against Wake Forest that the touchdown that ended the first half deflated the Wolfpack to the point where it couldn't make its own momentum after that.That score only put the Pack down by four points, but still. N.C. State is going to have to learn to weather the ebbs and flows of a game better than it did last week. Being in front of its home crowd should help some, but the Wolfpack needs to learn to generate some of its own momentum and overcome bad things that happen over the course of games.
HERE'S A GUY 
Terrel Hunt. The redshirt sophomore had been really good against Wagner and Tulane. Except ... yeah, it was Wagner and Tulane. Clemson was a different story, as he completed just 8-of-24 passes for 52 yards, no touchdowns and four interceptions. Clemson's secondary is obviously a much different animal than Wagner and Tulane, and so is N.C. State's. Hunt's young, and he's going to take his lumps. Will he be able to stand up to the challenge of his first road game? He made plays running it against Clemson (13 for 57), but N.C. State will almost certainly be keyed on that after allowing Tanner Price to run for 97 yards (minus one sack). 
THIS GUY
The N.C. State defensive line. Ha, you thought I was going to say quarterback Brandon Mitchell, who will probably make his return this week, right? Wrong. He'll be important, sure. But N.C. State's offense doesn't have a terribly high ceiling, even with Mitchell. It's higher than it is right now, but still, the strength of this team is the defense. Or, at least, it should be. But what if I told you that against Team A, N.C. State had 12 tackles for loss, two sacks and four quarterback hurries and against Team B, it had seven TFL, one sack and three hurries? Which one of those games would you say was Clemson and which was Wake Forest? Seasoned ACC fans know which is which (Team B is Wake Forest, naturally). Some of that was Wake's scheme, but State did only have three quarterback hurries and two sacks against Central Michigan. Those aren't the  only numbers by which to judge a defensive line's play, of course, but the good old eye test got it done last weekend. State's defensive linemen didn't play well. And they'll need to be better against a power-running team in Syracuse with a mobile quarterback if they want to win this game. 
STATS ARE FOR LOSERS
This is not only Syracuse's first ACC road game, but it's also the first time these two schools have played each other since 1998. N.C. State leads the series, 6-0 (3-0 at home). ... It's also Syracuse's first game in the state of North Carolina since 2006, when it ... wait for it ... LOST AT WAKE FOREST. What? Other teams do that, too? Weird. ... In Syracuse's first Big East road game (in 1991), it went to Pitt and won 31-27. ... There are two other ACC teams besides N.C. State that Syracuse has never beaten in its history - Georgia Tech (0-2), and ... Duke (0-2). ... N.C. State has had the same starting offensive lineup for the last few games, but on the other hand two offensive line starters - Quinton Schooley and Joe Thuney - have had to play every single offensive snap for the Wolfpack this year. Substitions anyone? Not even against Central Michigan? Or Louisiana Tech? 
NARRATIVES
Syracuse Win:
Syracuse Loss:
N.C. State Win: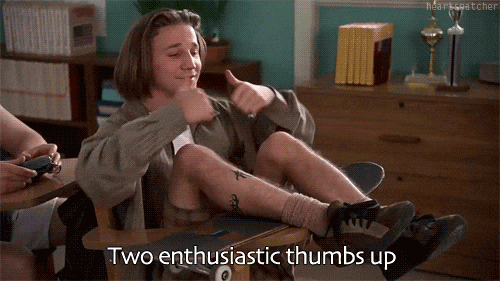 N.C. State Loss: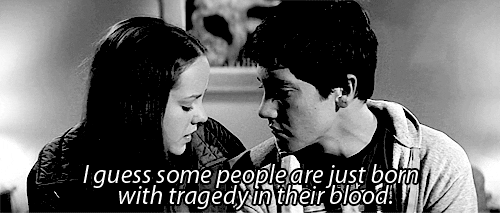 PREDICTION
N.C. State, 30-21. Syracuse will put up a fight in its first ACC road game, but of the two relatively young teams in need of confidence, N.C. State probably gets the edge based on being at home. And probably being better, but there's a lot of season left before we know for sure. 
BOSTON COLLEGE (3-2, 1-1 ACC) AT NO. 3 CLEMSON (5-0, 3-0 ACC)
Time: 3:30 p.m.
TV: ABC 
KEY FOR BOSTON COLLEGE 
Run the ball. Keep the ball away from Tajh Boyd. Keep it as long as you can. The BC offense looks to be taking significant steps forward, particularly the running game. There's no mystery to the way BC wants to run it, or misdirection - it's power, in-your-face MANLY football. You know what? I totally see what you're saying, Pat Dye. You should be required to have blocked for a REAL rushing attack without all that fancy spread nonsense before you get to serve on the playoff selection committee. Hand in the dirt, indeed. Run it up the middle, baby! MANO Y MANO! Anyway, to keep BC's struggling defense off the field against a dangerous Clemson offense, run it! Run some clock! Let the defense rest! And then, take a shot downfield or two once you've established the run off of play-action! I SHOULD TOTALLY BE AN OFFENSIVE COORDINATOR, YOU GUYS! I HOPE YOU'RE READING THIS, PAT!
KEY FOR CLEMSON
Find a way to run the ball. This needs to happen, as it's progressively becoming more and more of a concern. Clemson averaged a pedestrian 3.5 yards per carry last week against Syracuse, a team with a decent front but not a great one. And the main back, Roderick McDowell, has been dinged up and his numbers are showing it. Since his 132-yard game against Georgia in the opener, McDowell has a total of 162 yards in the four games since. The ground game has to become a more consistent thing for Clemson, but the offensive line has had its issues this season. The Tigers have got to get it fixed before the FSU game, and if they can't do it against a team that has allowed 4.4 yards per carry or more to every team on its schedule not named Wake Forest, it may never do it.
HERE'S A GUY
Andre Williams. Not since Montel Harris has Chestnut Hill seen the likes of this kind of tailback! He's leading all FBS running backs in rushing yards per game (153.6) and leads the league in both attempts (133) and yards (768). Virginia doesn't have 768 yards of total offense this season! (I made that up.) And he's coming off of a 263-yard performance (one off Harris' BC record) against Army. He also had five rushing touchdowns, which tied the school record. As head coach Steve Addazio will repeatedly remind you, Williams isn't the only dude. He's got five dudes up front, plus 1-2 more dudes who are helping pave the way for Williams. So there is plenty of dude-age to go around. Still, Williams combines power and speed in a way that could give the Clemson defense trouble, especially if he can get to the second level.
THIS GUY 
Zac Brooks. Why not? If McDowell is really hobbled, maybe the sophomore tailback can be the guy, or at least be more of the guy. Or a guy. And he is Clemson's third-leading rusher this year with 138 yards through five games, averaging 4.9 yards per carry on just 5.6 totes per game. And his nine carries against Syracuse were a season-high, as were his 46 yards. In the last two games, he has 17 carries for 70 yards and two scores, while McDowell has 16 for 51 yards and no touchdowns. So ... let's try this out and see where it takes us, Clemson!
STATS ARE FOR LOSERS
BC kicker Nate Freese has made 24-of-26 field-goal attempts in the last two seasons (92.3%) and is 56-of-67 in his career, which is fifth-highest among active kickers nationally. ... BC had six sacks all of last season. It has 16 through five games this year. That's ... an improvement. And if Kasim Edebali gets 1.5 more sacks this week, then he'll have equaled BC's total last year by himself. ... This game has a trophy. No, it does. And it's a trophy that was founded on friendship. #goacc
NARRATIVES
Boston College Win: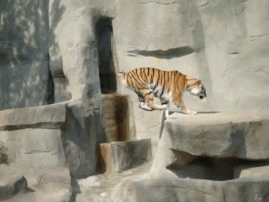 Boston College Loss:
Three losses to three of the more talented teams in the country, with last year's win total already surpassed? We'll be fine!!!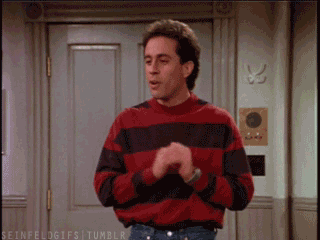 Clemson Win:
Oh, Florida State next week? 
Clemson Loss:
A week before the FSU game? Um ... John Swofford and the ACC people are all:
PREDICTION
Clemson, 45-20. If this were at Boston College, mayb ... just maybe. But alas, it is not. And so, no.
GEORGIA TECH (3-2) AT BYU (3-2)
Time: 7:00 p.m.
TV: ESPNU 
KEY FOR GEORGIA TECH
Defending ... the option? It sounds funny to even say this. But it's really time for that defense to show up. It hasn't been bad....but it hasn't been great. And it hasn't been consistent. It's much-improved, certainly. There's no shame in allowing Miami to put up 45 points. It just hasn't seemed to make much of an impact. It's not hurting the team like it was last year, but here's the thing - against a team like BYU that has a dominant defense, the Georgia Tech defense is going to need to be really, really good. BYU has some self-check tendencies (just ask Virginia), but this game is in Provo and the offense has been a lot better recently. But this Georgia Tech defense is coming off of a game in which Miami AVERAGED 10.4 yards a play and had a number of big ones, getting a first down on nearly half its snaps (22) and facing just six third downs THE ENTIRE GAME. Georgia Tech had just one sack (and one tackle for loss). Oh, and after going three games and forcing just one turnover, Georgia Tech recovered four Miami turnovers ... but turned them into just 10 points. So ... yeah. Not good.
KEY FOR BYU
Offense, just be competent. That's all it will likely have to do against Georgia Tech, as that BYU defense should have everything under control. The offense can't hurt the Cougars by turning it over or going three-and-out quickly. BYU didn't go crazy against either Utah State or Middle Tennessee State in its two most recent wins - the Cougars had a total of 40 first downs over those two games, but still managed over 400 yards of offense. It was on the ground in one game (309 rushing yards against MTSU) and through the air in another (278 passing yards against Utah State), but the job is getting done, as it were. 
HERE'S A GUY 
Jeremiah Attaochu. He only has 12 tackles this season, but he's still making an impact. The defensive end (converted from linebacker) is the only player on the Georgia Tech roster with a quarterback hurry (he has two), and leads the team in sacks with two. He has three tackles for loss, which is tied for second on the team. And don't blame the poor effort against Miami on him. He did everything except block a kick, force a fumble or intercept a pass - he had a Georgia Tech's only sack (and its only tackle for loss), its only quarterback pressure and its only pass breakup. He can only do so much, but he can clearly impact a game and he's going to need to against BYU. 
THIS GUY
Taysom Hill. The BYU quarterback has rebounded nicely from a rough start. In the last two games (which BYU has won by a combined score of 68-24), Hill has completed 62% of his passes for 455 yards, three touchdowns and two interceptions. He's running less - 27 attempts for 179 yards and two scores - but he's still averaging over six yards a carry. In BYU's first three games, he completed just over 35% of his passes for less than 200 yards a game (in spite of averaging 38 attempts). He also had one touchdown to three picks. He was running it more (48 for 400 and four scores, well over eight yards per rush), but that's all BYU has lost. It has gained a more accurate QB. But those two most recent performances were against Middle Tennessee State and BYU. Can he do it against Georgia Tech? 
STATS ARE FOR LOSERS
Last year's game against BYU was the first time Georgia Tech failed to score a rushing touchdown in two years. In fact, Georgia Tech didn't have an offensive touchdown at all (just an interception return for TD and a 97-yard kickoff return). ... A win would give Georgia Tech its second consecutive win west of the Mississippi River (it beat USC 21-7 in last year's Sun Bowl). ... Speaking of distance, Georgia Tech will have traveled nearly 5,000 miles in the span of a week after a trip to Miami and now this one to Provo, Utah. ... Straight from the mouth of Paul Johnson - the two teams that have beaten Georgia Tech this year (Virginia Tech and Miami) are a combined 9-1, and both are ranked.
NARRATIVES 
Georgia Tech Win: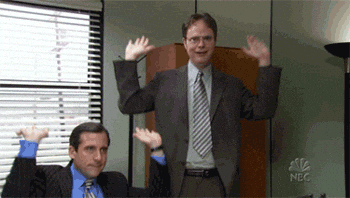 Georgia Tech Loss:
Wait, so, you're telling me that Georgia Tech lost to another team that runs the option ... because the defense doesn't see it very much? LOLOLOLOLOLOLOLOLOL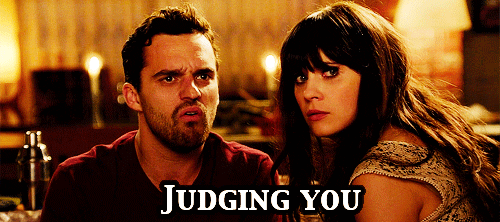 PREDICTION 
BYU, 31-17. Yeah. I want no part of the Yellow Jackets in a game like this. Zero. Sorry. No offense to Paul Johnson.
Week 6: 4-3 (3-2 ACC)
Overall: 45-11 (10-5 ACC)