It has barely been two weeks since the ACC had Game of the Century, Part I (Florida State at Clemson). Well, guess what? WE HAVE ANOTHER GAME OF THE CENTURY THIS WEEK! This is where the ACC is right now as a league. Games of the century every week. No easy opponents. Can't take a play off. Give 110% on every play. RISE AND GRIND! (Okay, got caught in a Cliche Tunnel there, my bad.)
You're going to have to scroll down a bit to get to Game of the Century Part II ... but you won't have to wait long on Saturday for it to kick off, because when N.C. State and UNC get together, you throw the records out the window! (I think both head coaches, in this case, would be fine with not only throwing their teams' respective records out the window, but then also setting them on fire and stomping out the ashes.)
Okay, in all seriousness, Miami at Florida State is a ... game. But what does it mean???? Hard to say. Definitely not quite Game of the Century caliber, considering how derpy Miami has been lately. So ... Game of the Week? Game of the Month? Game of the Second Half of the ACC Season? Sure. All of those.
And heck, it's still good enough for ... Gruden Voice!
But don't just skip down to that game. No, stay awhile for all the rest of the beautiful #goacc to come this week.
VIRGINIA TECH (6-2, 3-1 ACC) AT BOSTON COLLEGE (3-4, 1-3)
Time: 12:00 p.m.
TV: ABC
KEY FOR VIRGINIA TECH 
Um ... hope that its defense can score? Also ... uh ... welp. Virginia Tech's offense has struggled on and off all year long. This isn't a new problem for the Hokies. And last week against Duke, it went beyond just the offense not supporting the defense with points. The defense forced four turnovers last week and the offense turned them into ... zero points. And two of the turnovers gave Virginia Tech the ball near midfield and just across it. That seems like a reasonable chance to at least get a field goal. Instead, Virginia Tech turned it over on downs once and missed a field goal. And after four Virginia Tech turnovers on offense, the defense got the ball right back again twice, forced Duke to a three-and-out another time and then allowed Duke to salt the game away at the end on the final interception. But, I mean, come on. Virginia Tech has scored four times off of 24 turnovers forced by its defense all season. And one of THOSE SCORES was a defensive touchdown. So that's 24 turnovers for the Hokie offense - here you go, a fresh start, a chance to make good, to seize momentum, go ahead offense! - and ... nothing. Well, practically nothing. Seriously, the fact that this defense is going to waste makes me want to start sobbing. I imagine Bud Foster in the coaches' meeting room, just giving the evil eye to Scot Loeffler for three straight hours or however long those meetings are. And who could blame him, really?
Every week, I say that the Virginia Tech offense just has to get something going. So I give up on that. Let me just say don't mess it up for the defense, and try to get out of your own way long enough to score a few times, okay?
KEY FOR BOSTON COLLEGE
Some forced turnovers would be ... good? Looking at BC's stats over the last few games, it struck me that the Eagles have forced two turnovers in the last three games, and both were against Clemson. None against UNC - no picks, no forced fumbles, no nothing. But in the first four games, BC's defense forced eight turnovers, including seven in BC's first two games (both wins). This BC defense hasn't been bad by any stretch this year, and is certainly leaps and bounds ahead of where it was a year ago. But it is confusing. It has allowed a bad offense like USC and a struggling one like UNC to put up numbers, but then it held an offense like Clemson's in check for three quarters. The Eagles have 20 sacks, but somehow managed none against Clemson's mediocre offensive line and four against FSU's top-notch offensive line? I don't ... I mean ... I can't. So there's no telling how this defense will play against a bad, bad Hokie offense. But the Eagles need to try to make something happen, and that probably means ripping the ball out of the hands of a Hokie running back, or  maybe just not dropping Logan Thomas interceptions when they hit them in the hands.
HERE'S A GUY
Logan Thomas. Yes, he had yet another bad game against Duke with four interceptions. But this guy ... I mean, he could use a little help, Hokies. Against Duke, he threw it 38 times and ran it 24 times for 315 of Virginia Tech's 387 total yards and ran for Virginia Tech's only touchdown. His teammates ran the ball on 22 plays for a total of 72 yards. And no touchdowns. This has been the way it's been trending for Virginia Tech for a while now, and it showd no signs of improving. If the Hokies are going to win, it's going to have to be because Thomas can make plays. Last year at BC, Thomas either ran or threw on 47 of BC's 81 plays for 251 of the Hokies' 296 total yards. He also ran for a touchdown and threw for one; no one else scored. So there's that. But the teammates who ran the ball in that gam had 34 rushes for 150 yards, though, compared to 22 for 72 against Duke. That's ... something. Thomas needs to play better, yes, but he also needs more help from the running game. Will he get it? Um ... who knows? 
THIS GUY
Kaleb Ramsey. BC's senior defensive end was a team captain last year and even attended ACC media day! But he was hurt much of last season and granted a sixth year this year. He's been off to a bit of a slow start by his standards, particularly considering he had 7.5 tackles for loss in 11 games as a junior. This year, he has four tackles for loss in seven games and he's coming on lately, with two tackles for loss last week at UNC. Ramsey also had one of his two sacks this season at UNC and BC's only quarterback pressure (he has two of BC's five on the season). Boston College is hardly struggling for good defensive linemen, but Ramsey is a senior and veteran who could potentially make something happen for the Eagles.
STATS ARE FOR LOSERS
Remember some of those classic games between these two teams in the 2007-08 range or so? Those were fun. But Virginia Tech must not have thought so, because the Hokies have won five straight since BC beat them in the regular season in 2008. Include in those five wins is a victory in the 2008 ACC Championship game. ... And naturally, Virginia Tech leads the all-time series 15-6, including 7-3 at BC. The Hokies' lead is 7-3 since both joined the ACC and 2-2 at BC. ... After 2008, BC scored a total of 26 points in its next games against Virginia Tech. Then last year, the Eagles put up 23 in a 30-23 overtime loss. ... Boston College might have its flaws offensively, but turning the ball over isn't one of them. BC has just seven turnovers through seven games, and only one team in the ACC - Florida State - has fewer (six). ... Virginia Tech has been pretty, pretty good in the ACC. In case you hadn't noticed. But the Hokies are especially good in November, going 27-4 in that month in ACC games since joining the league in 2004. To put that in perspective, Duke - the team that just beat the Hokies - have won one game in November against anyone 2005.
NARRATIVES
Virginia Tech Win:
This is what the Hokies are supposed to do, isn't it?
Virginia Tech Loss:
Wow, this season sure went downhill in a hurry, eh?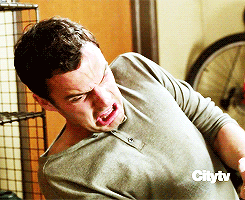 Boston College Win: 
Boston College Loss:
Not even a moral victory?
PREDICTION
Virginia Tech, 19-13. Would it shock me if BC won? Nope. But I just trust that Virginia Tech defense a tad more than the Young Dudes right now.
NORTH CAROLINA (2-5, 1-3 ACC) AT N.C. STATE (3-4, 0-4)
Time: 12:30 p.m.
TV: ACC Network
KEY FOR NORTH CAROLINA
Getting something ... anything ... from its offensive line. So, senior Bryn Renner is pretty good at quarterback. But he's looked a bit shaky at times this season, and a big reason for that is this year's UNC offensive line is slightly more ... porous than last year's version. Renner isn't really all that mobile, and he's been pressured more this year than he probably has been in his entire career. He's already been sacked 17 times, six more than he was sacked in all of 2012. It's a big reason why sophomore quarterback Marquise Williams (also known as UNC's leading rusher the last two games) has been seeing time at quarterback, too. The Tar Heels just can't manage to get anything going on the ground, which is a combination of the line and the lack of a back as dynamic as Giovani Bernard. But if we've seen one thing in this UNC-N.C. State game, it's that the rivalry often results in one of the two teams' lines playing out of their respective minds. That's part of what a game like this does. (PS - It's usually been N.C. State. And N.C. State's d-line is actually, you know, good. So ... could be a problem.)
KEY FOR N.C. STATE
Be multidimensional on offense. UNC's defense is playing better, yes. But it still kind of is what it is. And UNC has struggled with mobile quarterbacks quite a bit in recent years. Hey, N.C. State's Brandon Mitchell is pretty mobile! Virginia Tech is the only team that couldn't run the ball on UNC, but Virginia Tech can't run the ball on anyone. Either way, here's the thing: you have to be able to do both. Running the ball is important, yes. But it didn't help BC last week. N.C. State has abandoned the run too early though, in some of its last few games. It's tempting to try to pass the ball, particularly against some of these defenses, and UNC's will be no different. But N.C. State has 45 or fewer rushing attempts five times this year ... and is 1-4 in those games. Oh, and more random? UNC's defense has eight sacks in two wins this year and a total of 14 this year.
HERE'S A GUY
Eric Ebron. Ah, Ebron. The man is a mystery. UNC's super-talented tight end doesn't always have a filter, and he often says things that leave you scratching your head. Usually, in a good way. (Yes, I linked my own story. Deal with it.) But this week, he couldn't seem to help himself and he's said ... well, quite a few things. Joe Ovies did a good job of recapping the Ebron drama, with both his postgame quotes after the BC game and his subsequent tweets about the rivalry here. But suffice it to say the gauntlet has been thrown down.
Oh right ... real football analysis? Well, here's the thing: Ebron is really good at football. He might be the best at football in the entire country out of guys who play his position! But sometimes, the Tar Heels forget about him from time to time. And so do opponents, if the Miami game was any indication. Of course, that's not likely to happen this week. Ebron is good enough at football that N.C. State being "motivated" to stop him might not matter. (Miami must have been really, really unmotivated.) But we've seen some crazy things in this rivalry, and sometimes some of those crazy things result in NFL talent in a UNC uniform coming out and looking incredibly ordinary. AND THAT WAS WITHOUT TRASH TALK! It's not magic. Weird.
THIS GUY
Shadrach Thornton. The closest an N.C. State player has come to responding to Ebron was Thornton, who said ... well, he said this:
#NCSU's Shadrach Thorton in response to #UNC's Eric Ebron's (@Ebron85) comments: "Who is Ebron?"

— Cory Smith (@RCorySmith) October 29, 2013
Okay then!
Smack talk aside - if that even qualifies, which sadly it doesn't - Thornton might be N.C. State's answer at running back. He had 173 yards on 23 carries at FSU. Both his and N.C. State's overall rushing numbers were probably a little deceptive, since Florida State was playing mostly backups by the third quarter. But UNC's run defense hasn't been all that great either. Though I'll say this - the UNC run defense has come a long way from the one that made ECU's Vintavious Cooper look like Barry Sanders.
Thornton though, can help this N.C. State offense be something beyond sputtering. We do know this, and we know it because his head coach said as much: Mitchell was trying to do too much in his first game back. Thornton was targeted, caught a pass or attempted a rush on just six of N.C. State's first 17 plays (Mitchell ran it or threw it on 11 of those plays, by the way). By the time Thornton was featured heavily on a drive, N.C. State was down 35-0. (To be fair, hard to feature anyone with three-and-outs, but still.)
STATS ARE FOR LOSERS
North Carolina leads the all-time series, 64-32-6, but N.C. State has won five of the last six and is 8-5 this century. #OurCentury ... Florida State got out to a 35-0 lead in the first quarter (!!!!) on N.C. State last week and scored five touchdowns on its first 19 plays. Seriously ...  UNC allowed just 59 passing yards to BC last week, the fewest passing yards UNC has allowed since 1997, when Clemson had just 37 in a home loss to the Tar Heels. ... Since missing the Virginia Tech game with an injury, UNC QB Bryn Renner has completed 46-of-57 passes for 524 yards, three touchdowns and one interception.
NARRATIVES
North Carolina Win:
Now, you see? Larry Fedora knows how to approach this rivalry. He decorates the locker room in N.C. State stuff and he fires up the team because he CARES about this rivalry! Unlike some former coach I know, whose name rhymes with Butch Smavis. (There's no other word I can find that rhymes with Butch.) He never let his players like tight end Eric Ebron have fun on Twitter and with the media and talk junk! He never even responded to Tom O'Brien's snarky comments! HE CALLED THIS JUST ANOTHER GAME! Fedora doesn't think so, and that's why he wins it! Even if UNC has won no other game of consequence since his arrival, it doesn't matter! THIS IS THE GAME THAT MATTERS!
North Carolina Loss:
THIS IS WHERE YOUR SMACK TALK GETS YOU, ERIC EBRON! THIS IS WHY YOU DON'T GIVE YOUR MEDIOCRE 3-4 RIVAL A REASON TO THINK THEY CAN BE LESS MEDIOCRE THAN YOUR TEAM! YOUR SMACK TALK ALONE MOTIVATED THE WOLFPACK TO THIS VICTORY! NOTHING ELSE! THEY HAD NOTHING ELSE TO PLAY FOR EXCEPT TO PROVE YOU WRONG!
N.C. State Win:
Dave Doeren's businesslike approach is totally working, guys! Sure, Tom O'Brien had all the dry wit on a game week. And sure, they always beat UNC. And Florida State, or some other good ACC team. (Bad ACC teams on the road, though? Nope.) N.C. State just let Ebron do all the talking while they sat quietly and got motivated by it! But turns out, they didn't even need it! And the lead-up week is JUST AS FUN WITHOUT IT!  *Triangle media collectively starts sobbing*
N.C. State Loss:
Yep, here it comes ... wait, because I didn't want to, but ... SENDEKED.
PREDICTION
N.C. State, 24-22. This is basically my way of saying that I have no idea what's going to happen. No, but seriously. There have been years I have been convinced without a shadow of a doubt that a certain thing would happen, only for the opposite thing to happen. Didn't think there was any way UNC would lose in 2008 or 2009. Knew the game would be close in 2010, but had no idea how bananas it would be. (TWO-YARD HAIL MARY!!! WHAT LEADERSHIP BY RUSSELL WILSON TO WILL THAT BALL INTO A RECEIVER'S HANDS!!!) Same with last year, really. YOU KICKED TO GIO?!?!?! (Never forget.) So we could pick this game based on the fact that UNC's schedule has been tougher, and it leads the Wolfpack in moral victories over better teams this season, 2-1. Or we could pick it on UNC's actual record. But I'm picking this based on the fact that the team I've thought was going to win pretty much for the last 5-6 years hasn't, and I think UNC should win, thus I pick N.C. State.
WAKE FOREST (4-4, 2-3 ACC) AT SYRACUSE (3-4, 1-2)
Time: 12:30 p.m.
TV: RSN
KEY FOR WAKE FOREST
Keeping the offense going for the whole game. This was sneakily a thing in both of Wake's convincing wins over N.C. State and Maryland, as the Deacs had 11 first-half drives in those games combined that resulted in five touchdowns, one field goal and five punts. So that's six scores and five punts. And no turnovers. Not bad. But in the second half of both of those games, Wake had 13 drives combined and scored on four of them, with seven punts and one turnover. Now, Wake had a decent-sized lead in both of those games. But it came back to bite the Deacs at Miami last week, as they had five good first-half drives (two scores, one missed field goal, one punt and one end-of-half) and six second-half drives resulting in one touchdown, four punts and a turnover.
Does Wake have to score every time it touches the football? No, of course it doesn't. But the offense just seemed to sputter out in those games, able to start strong ut also unable to put the opponent away, so to speak. (Crazy we're even talking about Wake putting Miami away, but, here we are.) Syracuse is far from an offensive juggernaut, and Wake's defense is more than capable of limiting the damage there. But Wake's offense needs to do as good a job in the second half as it does in the first, or an opponent is going to find its own offense at precisely the wrong time. 
KEY FOR SYRACUSE
Dominate up front on defense. This is for two reasons. One, Syracuse has a good defensive line. And two, Syracuse's secondary is suspect. Also, one other thing - Wake's offensive line is not great. WIDE LINE SPLITS THOUGH! WIDE LINE SPLITS! I hope Scott Shafer took a good look at those on film. Seriously though, that's obviously done to negate the impact of an athletic, talented line ... which Syracuse has. But the Orange has to find a way to get to Tanner Price and disrupt the Wake Forest offense in the backfield. And Syracuse has done a good job of that this year, with 8.1 tackles for loss per game (2nd in the ACC, 8th in FBS). Price has only been sacked four times in the last three games, though (after being sacked 11 in the first five). Syracuse has 10 sacks in the last three games.
HERE'S A GUY
Someone not named Michael Campanaro. Tyree Harris has been that guy for the last few weeks, catching 12 balls for 144 yards in the last two games. (Campanaro has 21 catches for 210 yards, but hey.) And of Price's 51 completions in the last two weeks, 21 have been to Campanaro and 12 have gone to Harris. Now, Harris might miss this week's game with a chest injury. So ... um ... someone? Anyone? Taking Campanaro and Harris out of the equation, Jonathan Williams has 14 catches for 208 yards this year, but 13 of those catches for 206 of those yards came in the first three games. He had his first catch since the Louisiana-Monroe game last week at Miami (and it went for two yards). Spencer Bishop and Jared Crump have had catches here and there, but they don't seem to scare anyone. Regardless ... Campanaro needs help. Price needs help. Someone. Anyone. Or hey, maybe just split Price out wide and let Campanaro throw him the football!
THIS GUY
Drew Allen. Remember him? He started the first three games of the season for Syracuse, before backup Terrel Hunt came in and went off on Wagner and Tulane. Allen saw his first extended action two weeks ago in the loss at Georgia Tech, completing 6-of-15 passes for 65 yards, no touchdowns and an interception. So ... welp. Doesn't seem like there'd be much need for a quarterback controversy (the two have been splitting first-team reps this week), except for the fact that Hunt has looked pretty bad the last few weeks. Really, since that Tulane game ended. In his first two games of extended action (Wagner and Tulane), Hunt had seven passing touchdowns and no interceptions, completing 31-of-39 passes for 446 yards. In the three ACC games since, he has completed 25-of-59 passes for 194 yards (combined!), no touchdowns and six interceptions. That ... well, that's a problem. And so ... Allen can't be ... worse? Right? Well, we'll see, won't we?
STATS ARE FOR LOSERS
Syracuse and Wake Forest have played twice, split at 1-1 (with each time winning at home). The first meeting was in 2006 at Wake and the most recent was 2011 at Syracuse. ... Donavan McNabb is going to have his jersey retired at halftime of the game. He'll be just the fourth Syracuse player ever to receive that honor, following Larry Csonka, John Mackey and Don McPherson. (And if you want to know why the heck Jim Brown's number isn't retired, well then click here and educate yourself about what 44 means to Syracuse! ... Jim Grobe still needs one more win to get past that Peahead guy as far as Wake Forest all-time head coaching wins goes. But one more win will also get Grobe to a perfectly even career record. (He's 110-111-1 right now.) ... Speaking of Peahead, I've looked into it and that is definitely an ironic nickname, as his head was enormous. And these stories about him from a Winston-Salem Journal article are just fantastic, too. ... Also from that article, Peahead threw rocks at his players while they ran laps. ROCKS!
NARRATIVES
Wake Forest Win:
Ooh, Wake Forest is fun again! See, Wake fans? Media still loves you. It's been awhile since that 2006 run, but we have room in our hearts for both Duke football AND you guys!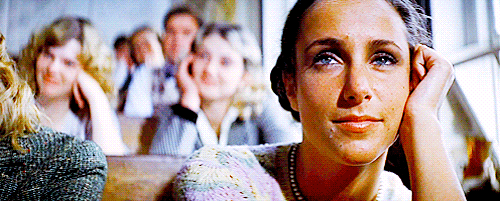 Wake Forest Loss: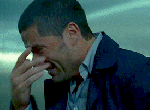 Syracuse Win:
Congratulations on adapting to the ways of #goacc so quickly, Syracuse! Two weeks after a blowout loss to Georgia Tech, you go and beat one of the teams playing well in the ACC! Thanks for reminding us who we are as a league.
Syracuse Loss:
So, uh ... basketball season starts next week!
PREDICTION
Wake Forest, 27-23. I am reluctant to even do this, frankly. I don't trust either team all that much, even you, Wake Forest. But ... I think Wake is better. I think?
NO. 9 CLEMSON (7-1, 5-1 ACC) AT VIRGINIA (2-6, 0-4)
Time: 3:30 p.m.
TV: ABC 
KEY FOR CLEMSON
HOLD ON TO THE STUPID FOOTBALL!!!!!!! Clemson committed two turnovers in its first four games and has 11 in the last four. Not to mention seven in the last two. SEVEN! A week after Dabo Swinney talked about how much turnovers hurt them against FSU and how hard they were working to correct it, the Tigers went to a beat-up Maryland team and went all derp-derp-derp again. Sigh. Listen, three turnovers in an ACC road game isn't the end of the world. Georgia Tech had 12 last weekend at Virginia and still won. (Not really, but it felt that way.) This is more about Clemson, a team that has looked kind of ... ordinary the last three games. Good ordinary, mind you. Very good. But not elite. This program showed early this season and late last season how far it had come under Swinney, in terms of being tough-minded, smart and resourceful. It would do well to get back to that, before they get into some bad habits and it's too late. And by too late I mean losing to South Carolina yet again. Just saying.
KEY FOR VIRGINIA
Wooooo boy. Um ... prayer? I'll go with prayer. No, in all seriousness, getting a good pass rush would be a great plan. Virginia has 18 sacks this season but just one in the last two games, losses to Duke and Georgia Tech. (To be fair, Georgia Tech doesn't pass a lot, but still.) The offense is playing (slightly) better at just about the time that the Virginia defense - which has been pretty good most of this year - is starting to get thinner and thinner due to injury. And so the guys who are left that are talented need to step it up, and they'll have a good chance to do some damage against the rather meh Clemson offensive line. But I mean, if this team can't do anything with five Georgia Tech turnovers recovered by the defense ... yeah. Not good.
HERE'S A GUY
Someone other than Sammy Watkins. Rather quietly - by his standards, anyway - Watkins is having a fantastic year yet again for Clemson with 58 catches for 813 yards and five scores. In the last two games, though, Boyd has had to find Watkins on 22 of his 45 pass completions. That's all well and good, except it's making the offense less dangerous. Martavis Bryant had a breakout game at N.C. State (six catches for 73 yards and two touchdowns), and has a total of 14 catches in the five games since (and one touchdown). Other players have stepped up sporadically, like Adam Humphries, Germone Hopper and tight end Stanton Seckinger. But no one's been a reliable option. And Watkins still has nearly double the amount of receptions as the next-closest receiver.
THIS GUY
Tim Smith. Hey, a real wide receiver making catches for Virginia! Weird! And Tim Smith is a pretty good one, usually, but he hasn't had a huge impact most of this year. He has 23 catches for 350 yards and one touchdown this year, and four catches and 52 of those yards were against VMI. The most catches he had in any other game against an FBS opponent were three ... until Georgia Tech, when he exploded for 10 catches for 151 yards. If Virginia's line can block long enough, David Watford should be able to find Smith, as Clemson's secondary isn't fantastic. Smith's too good a player to have had so minimal of an impact this year, and it's good to see him getting back to what he had done most of his career - he's climbing the UVa career charts with 94 catches for 1,552 yards.
STATS ARE FOR LOSERS
Clemson leads the all-time series with Virginia, 37-8-1, but the two schools haven't played at all since 2009 and Clemson hasn't been to Charlottesville since 2008 (and is 16-5 against the Cavaliers there). ... With one more touchdown (rushing or passing), Tajh Boyd becomes the ACC career record-holder in touchdowns responsibility with 113, passing Philip Rivers. (Side note: "Touchdown responsibility" sounds like "scoring touchdowns responsibly" rather than "touchdowns responsible for", yes? No? Just me?) ... UVa head coach Mike London has 18 wins at Virginia. And three of them have come against top-25 teams. I can't entirely process this information. (He's 0-1 against top-25 teams this year.)  
NARRATIVES
Clemson Win: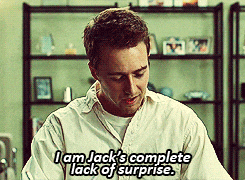 Clemson Loss: 
Virginia Win:
Oh, NOW you play well? NOW? Not when you were up 22-0 on Duke, or when Ball State was in town, but NOW? Great. Thanks for ruining the ACC.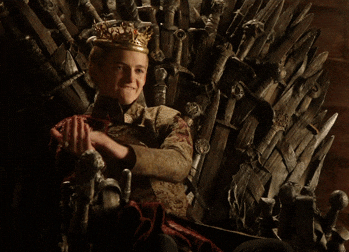 Virginia Loss: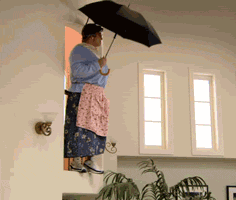 PREDICTION
Clemson, 37-22. Clemson's been a little derpalicious for my tastes lately, but Virginia wrote the definitive book of derp for this season, so.
PITTSBURGH (4-3, 2-2 ACC) AT GEORGIA TECH (5-3, 4-2)
Time: 7:00 p.m.
TV: ESPNU 
KEY FOR PITTSBURGH
Do a better job defending the option than you did last week? Analysis, I know. But the 220 yards rushing were the most by a Pitt opponent this year. Pitt actually did a pretty good job slowing the Navy offense down much of the game ... until the fourth quarter, when the midshipmen scored 17 points. A huge part of defending the option is keeping it up throughout the game. And it wasn't a time of possession situation, either - Pitt led that stat by nearly nine minutes. It was more of a third-down situation, particularly late in the game. Navy was just 1-of-7 on third down (1-of-1 on fourth) until the fourth quarter, when the Midshipmen converted 5-of-5. Yeah. That's not going to get it done against a Georgia Tech team that almost seems to thrive on making you think your defense is about to get off the field, only to convert on third or fourth down. And in the last two games, Georgia Tech is 12-of-20 on third down. 
KEY FOR GEORGIA TECH
Run run run run run run run! Yeah, I know. It's what they do. But the Yellow Jackets have been passing a LOT this season. In losses, the Yellow Jackets have averaged 22.3 pass attempts per game. In wins, that drops to 10.6. In the last two games - both wins - Georgia Tech has attempted a total of 14 passes, completing eight for 201 yards and one touchdown. (Although three interceptions too) And they have posted a season-high in rushing yards the last two games, with 394 in each of the last two games, including 12 of the season's total of 28 rushing touchdowns. Listen, this is what Georgia Tech DOES. Part of the shift to more running is that backup quarterback Justin Thomas has been seeing time, and he's more of a runner. But the main reason is that Georgia Tech's backs have been producing - David Sims, Zach Laskey and Robert Godhigh have a combined 60 carries the last two games (they had 68 combined the three games before that, all losses). Keep doing that!
HERE'S A GUY
Tyler Boyd. He's still on the team, of course. And he's still making catches. But the talented freshman has been a bit of a non-factor the last few weeks. And by that, I mean he has nine catches for 81 yards and one score in the last two games. That would be fine, if it weren't against Old Dominion and Navy. He has 34 catches for 526 yards and five scores this year, but just 11 for 101 in the last three games combined. To put that in perspective, in Pitt's three wins this year, Boyd had 21 catches for 399 yards and four touchdowns. In four losses, he has 13 catches for 127 yards. The Panthers need more out of him. It can't just be Devin Street. Especially as the running game is struggling, AND going up against one of the better run defenses in the league.
THIS GUY
Jemea Thomas. First of all, his nickname - at least, per Georgia Tech's game notes - is iPod. I have no idea why, but that's fantastic. But the senior cornerback (now safety) is also pretty good at football. And he's the reigning ACC Defensive Back of the Week! "Who cares?" one might say, "there are like 80 of those awards each week!" But no, there's more! He had a career-high 15 tackles (12 solo) last week and broke up two passes. He has seven career interceptions (none this year), but is Georgia Tech's leading tackler with 52. He also leads the team in pass breakups with seven. Oh, and Pitt has some pretty good wide receivers capable of getting behind a defense, so Thomas will likely be needed yet again this week.
STATS ARE FOR LOSERS
This is Pitt's first game against Georgia Tech since 1976. Pitt won the national championship that year! And the Panthers are 5-2 all-time against the Yellow Jackets. Also, Pitt wasn't even in a conference yet! Wow. Feels like centuries ago, before the days of conference expansion. ... Just a random Pitt stat, but one I just noticed this week ... Pitt has 15 fourth-quarter comeback wins since 2002, but the last one was in the Meineke Car Care Bowl against North Carolina. In 2009. Seems like a long time without any sort of comeback, no? ... With its win last week at Virginia, Georgia Tech is now ensured of its 19th straight season of finishing with a .500 record or better in conference play, the longest active streak in the country. ... This game will be Georgia Tech's homecoming. The Yellow Jackets are 49-15-1 all-time in Homecoming games and have won 15 of the last 17. But ... wait for it ... they're just 3-2 under Paul Johnson.
NARRATIVES
Pittsburgh Win:
Hey, how about those Panthers! You looked good for awhile, then bad, then really bad, now ... good? Again, like your counterpart, Syracuse, way to get in the #goacc spirit!
Pittsburgh Loss:
Pitt had 58 points against Duke. Maybe someday, Pitt will score enough points in the three ACC games since combined to get past that mark. (Entering this week, they're at 23 in the two games since! ALMOST THERE!)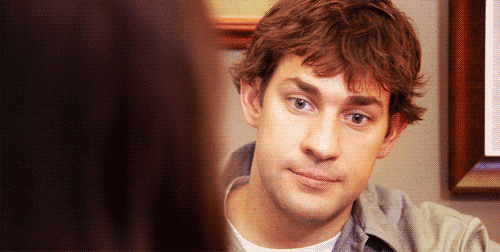 Georgia Tech Win:
Paul Johnson back?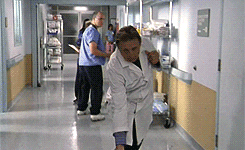 Georgia Tech Loss:
THIS IS WHAT HAPPENS WHEN A TEAM SEES A WISHBONE OFFENSE MULTIPLE TIMES IN A SEASON PAUL JOHNSON IT'S NOT THAT SPECIAL!
Also, just when I wanted to trust you again? Really?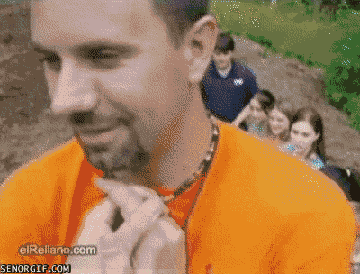 PREDICTION
Georgia Tech, 31-17. Hey, it's Pitt's second time seeing the wishbone offense after facing it last week at Navy! Except Pitt ... lost.
NO. 7 MIAMI (7-0, 3-0 ACC) AT NO. 3 FLORIDA STATE (7-0, 5-0)
Time: 8:00 p.m.
TV: ABC
KEY FOR MIAMI
Avoid the derp. The Hurricanes didn't have a turnover against Wake Forest, and they have just 10 penalties in the last two games! So that's a good sign. But man oh man, does it seem like they're allergic to the red zone? Or the green zone? Or whatever you want to call it? In the last two games, Miami has crossed the opponent's 35-yard line on 13 of its 25 drives ... and it has come away with points seven times. That's field-goal range, mind you (except they've missed two field goal attempts). They've turned it over twice across the 35-yard line and turned it over on downs once as well in the last two games. And they have shown a propensity for committing silly defensive penalties. What more likely place to see silly penalties than in a rivalry game? Yeah. It's hard to statistically quantify Miami's derptiude, really. But if you watch the Hurricanes, you see that they are soooooooo close to being a great team ... except for those head-scratchingly dumb plays they seemingly can't help but make, on offense and defense, by the way. Not covering UNC's Eric Ebron for a half of football? Check. Missing a field goal against Wake Forest? Check. I mean, those are just off the top of my head. They are close, though. But they're not quite there yet, probably. And a game like this, in which the Hurricanes have little to no margin for error, will probably show that.
KEY FOR FLORIDA STATE
Keep doing what you're doing, guys! I mean ... not much to add, really. If I had to quibble with anything FSU has been doing, it's from a special teams perspective. And no, I'm not trolling FSU fans by bringing up kicking while talking about this game. Although, come to think of it ... no, just kidding. I won't do that. Let's just say that at times, the FSU special teams units have been a little troublesome. For one, FSU has kicked it off out of bounds three times in the last three weeks (four times total this season). Roberto Aguayo hasn't missed a field goal or an extra point this season, so there's that. And FSU hasn't had a kick blocked. But opponents have been able to pop a long return or two, and Miami has been pretty good on special teams this year. The Hurricanes are definitely dangerous, both in the return game and - as they showed against UNC - their kick-blocking ability. So FSU should ... shore that up? But everything else? Great job. A-plus.
HERE'S A GUY
Stephen Morris. So, it turns out Miami's junior quarterback has some sort of undisclosed injury that evidently hampers his eyesight and makes him unable to find wide-open receivers. I kid, I kid. His head coach said that he is dealing with an "ailment", and that it has affected his play somewhat. Which would at least in part explain his last two games: 36-of-63 (57.1%) for 513 yards, one touchdown and four interceptions. In his first five games, he completed 58-of-94 passes for 950 yards, nine touchdowns and four interceptions. And Morris' performance against UNC was perhaps the most inexplicable, as he finished 18-of-35 but had to complete a higher percentage of his passes late to get there. If there is something wrong with Morris, this might not be the best defense for him to face. FSU's line is legit, and the defense hasn't allowed a touchdown pass at all in three games this year (Bethune-Cookman, Maryland and N.C. State). Last year against FSU, Morris struggled, completing 23-of-43 passes (53.5%) for 223 yards, one touchdown and one pick. And he was sacked four times. He's going to have to be better this year for the Hurricanes to have a chance, and he's going to have to be smart with the football.
THIS GUY
Telvin Smith. FSU's leading tackler, the senior linebacker has five tackles for loss (tied for the team lead, as like 20 guys have a tackle for loss - no seriously, it's actually 21). He also has a sack, three pass breakups and two quarterback hurries. He led the Seminoles in tackles against Clemson with 11, and he seems to like playing against Miami. Or he did last year, anyway, as he had eight tackles (2.0 for loss), a forced fumble, one pass breakup and a sack. FSU's linebackers are going to key in determining how well the Seminoles can stop the Miami run (aka, Duke Johnson). And they did a good job of that last year, holding a dangerous Miami offense to just 258 total yards. Miami is a year better offensively, but FSU's defense might just be better too.
STATS ARE FOR LOSERS
This is the seventh Miami-Florida State game on ESPN's College Gameday, and the first since 2006. Miami leads it 31-26, but Florida State has won three in a row. ... This is the ninth time that these two teams have met without a loss (excluding season-openers) and it's the first time it's happened since 2003, which was also the last time the two teams met when ranked in the top 10. ... Here's a random stat for you from this rivalry: FSU is 17-15 when winning the coin toss, and Miami is 16-9 when it wins. ... Miami is 19-2 when leading at halftime and 21-4 when tied or leading after three quarters. ... FSU is 21-9 when ahead at the half. ... FSU is 6-1 all-time in an ACC game against a top-10 opponent. ... Miami is on its longest winning streak (nine games over the last two seasons) since November 2003-October 2004.
NARRATIVES
Miami Win: 
The U is back whether you like it or not, America!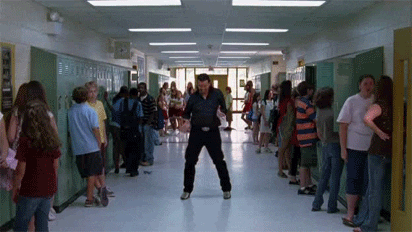 Miami Loss:
Oh, so you were all swaggy and all the U is back and then you go and get blown out, eh? Florida State Win:
Every game the rest of the year, opposing coaches are going to be all: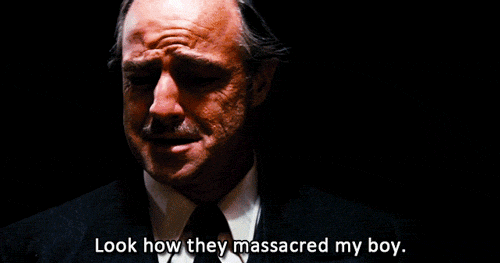 Florida State Loss: 
Also this: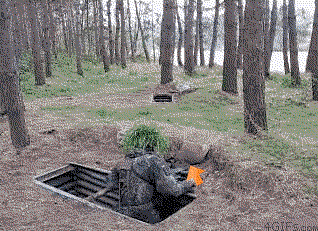 And of course, here's John Swofford when he sees the score:
PREDICTION
Florida State, 42-20. And Miami will only get 20 because of those incompetent ACC officials, amirite? (2011, never forget. FSU fans still haven't.)
Week 9: 5-2 (5-1 ACC)
Overall: 60-15 (22-8 ACC)