Tuesday, January 7, 2014 11:27am
Lauren Brownlow breaks down tonight's ACC action.
GEORGIA TECH (9-5, 0-1 ACC) AT NO. 16 DUKE (11-3, 0-1 ACC)
Time: 7:00 p.m.
TV: ESPNU/WatchESPN
THE SKINNY
Georgia Tech doesn't shoot the ball well from three, doesn't shoot all that well from two, has a meh free-throw rate and is kind of average in turnover rate. Other than that, Mrs. Lincoln… The only way the Yellow Jackets can potentially hurt Duke is attacking the basket and hoping that the bad Duke defense shows up (not likely, considering what happened in the last game for Duke) and then to attack the offensive glass. Duke has not been great on the defensive boards (though the Blue Devils are 60th in defensive rebounding, so there's that), and Georgia Tech has had some success getting its own misses. At times. The Yellow Jackets are going to have to hope a lot of things go right for them on both ends to win this one, particularly in the paint on defense where Georgia Tech has held opponents to 42.7% shooting from two-point range (27th-best in the country).
NAMES TO KNOW
Rodney Hood. Finally, against Notre Dame a lot of America got to see why Hood was my favorite Blue Devil to watch even on a team that includes Jabari Parker. No, he didn't finish it the way he wanted, botching the last possession, but Hood is just an excellent player. He still has the best ORtg on the team of anyone not named Andre Dawkins or Tyler Thornton, and a true shooting percentage (a Ken Pom special) of 65.1% (50th nationally). Coach K said at the beginning of this season that the team's offense would run through both Hood and Parker, but to date, it's mostly been the Parker show. It's almost as if both Krzyzewski and Hood are still trying to figure out the best ways to utilize his skill set, but if they do, watch out. He's a slasher who has a nice shooting touch and is super smooth around the basket.
Marcus Georges-Hunt. Particularly without Robert Carter, Jr. in the lineup, Georges-Hunt's going to have to do most of Georgia Tech's scoring. He obliged with 11 points against Maryland - his most since December 7 - but he didn't get enough help, and he didn't shoot very well either (4-of-11). He's making nearly 53% of his two-pointers and getting to the line at a pretty high rate, but he's hitting just 28.9% of his threes and yet continues to hoist them. He needs to get to the basket against the Blue Devils. The sophomore faced Duke just once last year (he had seven points on 1-of-6 shooting), and it was in the middle of Georges-Hunt hitting that proverbial freshman wall. Not long after that game, he got it together and finished with an ORtg of better than 100 in 12 of Georgia Tech's final 14 games.
STATS ARE FOR LOSERS
This might not be a vintage Duke defense, but the Blue Devils are a classic Duke defense in one respect - teams are shooting just 28.8% from beyond the arc against them this season (23rd in the country). … Duke is hitting 41.2% of its three-pointers this season, and Georgia Tech's opponents have scored nearly 31% of their points from beyond the arc, 48th-most in the country. … Guess who the more experienced team is between these two? That's right, it's Georgia Tech (1.72 average years compared to 1.48 for Duke).
NARRATIVES
Georgia Tech Win:
A big ACC win, just when everything seemed awful!!!!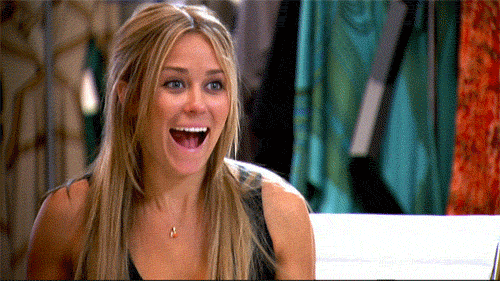 Georgia Tech Loss: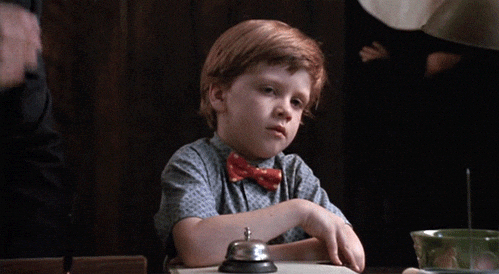 Duke Win:
K.
Duke Loss: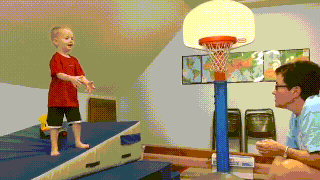 PREDICTION
Duke, 78-63. Georgia Tech is going to want to ugly this one up as much as possible, but not sure how much it will matter without Robert Carter, Jr. And any uglying the Jackets do will likely only hurt them on offense.
NO. 2 SYRACUSE (14-0, 1-0 ACC) AT VIRGINIA TECH (8-5, 1-0 ACC)
Time: 9:00 p.m.
TV: ACC Network/ESPN3
THE SKINNY
TRANSITIVE PROPERTY TOTALLY MEANS THAT SINCE MIAMI PLAYED SYRACUSE CLOSE AT SYRACUSE AND VIRGINIA TECH BEAT MIAMI AND THIS GAME IS AT VIRGINIA TECH THAT THE HOKIES SHOULD WIN!!! Okay, just kidding. Surprisingly, though, it's been the Hokie defense leading the way this season - it's 65th in the country, holding opponents to 30.8% from three and 42.4% from two. The Hokie offense has been the issue, ranking 225th in efficiency. Virginia Tech can hit threes, though, and Syracuse's zone will certainly allow for a few attempts from three. Syracuse's opponents attempt more shots from three than all but one other team's opponents in the country. So the Hokies will need to hit a few of those and muck it up defensively to keep it close.
NAMES TO KNOW
Jarell Eddie. Simply put, if he has a bad game, so will Virginia Tech. Even sometimes when he has a good game, the Hokies still have a bad game. But they have little to no chance of winning if he doesn't play well. He bounced back nicely from his worst game of the year (1-of-12 shooting) in a loss to UNCG with 17 points against Maryland Eastern Shore on 5-of-11 shooting. He's hitting 47.2% of his threes, and Virginia Tech will need all of those and then some against this zone.
Tyler Ennis. The Hokies are not good at forcing turnovers on defense. In fact, they're 349th nationally in defensive turnover percentage and 350th in steal percentage. That's … well, it's basically last place. Tyler Ennis is very good at passing and engineering the Syracuse offense. Advantage, Syracuse. Oh, and he's got the 67th-best assist rate in the country and doesn't turn it over much at all anyway. As long as he controls this game, the Orange should be fine.
STATS ARE FOR LOSERS
The invisible hand indeed - Virginia Tech's Adam Smith is 388th in the country in assist rate at 21.7%. (Okay, I just wanted to use that joke. Devin Wilson is actually higher at 29%, but whatever.) … Syracuse rebounds 39.2% of its misses - 15th in the country - but Virginia Tech's opponents have rebounded just 27.5% of their misses (33rd in the country). … Syracuse's Trevor Cooney has the No. 27 ORtg in the country (133.7).
NARRATIVES
Syracuse Win: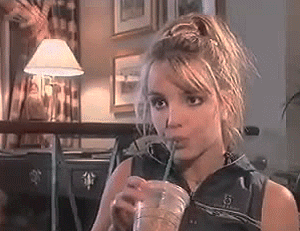 Syracuse Loss:
FIRST TRUE ROAD GAME!!!!!!!!!14654!! OMG! JIM BOEHEIM NEVER LEAVES SYRACUSE AND THIS IS WHAT HAPPENS! LOLZ BOEHEIM! AND THE CLOSEST DENNY'S? 30 minutes away!
Virginia Tech Win: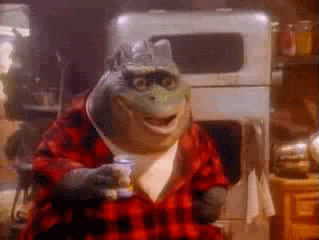 Virginia Tech Loss:
PREDICTION
Syracuse, 69-55. Do I really need to add anything here? I didn't think so.
N.C. STATE (10-4, 0-1 ACC) AT NOTRE DAME (10-4, 1-0 ACC)
Time: 9:00 p.m.
TV: ACC Network/TheACC.com/ESPN3
THE SKINNY
So, a tough road game at another former Big East team just a few days after getting out-toughed by Pittsburgh? Not great for the Wolfpack. But then again, maybe it is. A chance to get right back out on the court and prove State can be as tough as it's shown at times this season, AND getting a Notre Dame team coming off of an emotional upset win? But here's the thing - even without Jerian Grant, the Irish can score and are very efficient offensively. N.C. State has shown - AT TIMES - it is capable of playing good defense. But is it willing? That's the question. The biggest thing will be shutting down Notre Dame from three - the Irish make nearly 40% of their three-pointers, but N.C. State's opponents have made just 28.9%.
NAMES TO KNOW
Pat Connaughton. Ladies and gentlemen, Pat Connaughton! (Insert all white guy clichés here) But seriously, Connaughton - Notre Dame's 6-5 wing - was huge in the upset of Duke, posting his best ORtg of the season since November 24 with 16 points, eight rebound and five assists. Notre Dame and Eric Atkins need all the help they can get without Jerian Grant, and if Connaughton is going to keep playing like that, it would be great for the Irish.
Cat Barber. Considering Tyler Lewis has played a grand total of 10 minutes in the last two games and that Mark Gottfried inserted Dez Lee at point against Pitt for a few minutes to spell Barber, it's clear State's going to ride or die with the freshman at this point. And in the last three games - two of which are N.C. State losses - Barber has shot 8-of-31 from two-point range and 0-of-4 from three, so 8-of-35 overall. Eesh. He's still dishing out assists (19 in the last three games) and has just eight turnovers (though seven have come in the last two games). But he needs to avoid the kinds of bad shots/ill-advised drives he's been taking. This team won't win many games in which he doesn't play well, though, since at the point it's Barber or … no one? Seemingly.
STATS ARE FOR LOSERS
T.J. Warren is ending 31.3% of N.C. State's possessions, 31st in the country. … N.C. State's good outing from the foul line against Pitt moved the Wolfpack into 277th nationally in free-throw percentage (65.8%). … Speaking of the foul line, N.C. State's free-throw "defense" is still worst in the country (opponents are shooting 77.8%), but Notre Dame's isn't far behind (77.1%, 349th). … N.C. State is scoring 64.7% of its points from two-point range, the highest percentage in the country.
NARRATIVES
N.C. State Win:
Hey, a nice road win!
N.C. State Loss:
BODY LANGUAGE! JUST LIKE LAST YEAR! BAD DEFENSE! IS MARK GOTTFRIED LOSING THE TEAM?!?!?!?!?!?! (Never mind, you know, Notre Dame on the road.)
Notre Dame Win:
Mike Brey had it all along!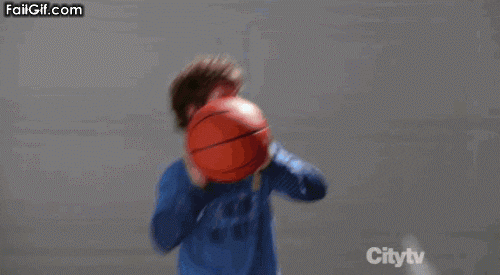 Notre Dame Loss: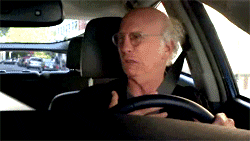 PREDICTION
Notre Dame, 61-55. N.C. State should - in theory - hang tough for awhile, but give me Notre Dame to pull it out in the end at home.
Overall: 13-7
ACC: 5-3