Thursday, March 13, 2014 11:40am
THURSDAY
NO. 8 MARYLAND (17-14, 9-9 ACC) VS. NO. 9 FLORIDA STATE (18-12, 9-9 ACC)
Time: 12:00 p.m.
TV: ESPN/ACC Network/TheACC.com
THE SKINNY
Okay, so, basically, Maryland's coming off of a huge win and FSU off a very disappointing loss. BUT IT'S A BRAND NEW SEASON, AMIRITE? Both meetings between these two teams this year were weird - in one, FSU made 11-of-30 threes while in the other, Maryland made 10-of-24 threes. That's a lot of threes. And the lowest turnover percentage by either team in either game was 18.8% by Maryland in their win over FSU. So expect to see a lot of derp - but also a lot of shot-making. I can handle that. I like shot-making. 
NAMES TO KNOW
Ian Miller. The senior point guard missed had 20 in the first game against Maryland (including making 6-of-8 threes) and didn't play in the second one. Not a coincidence. The reason #IanMillerHeatCheck is a hashtag is because he's going to be shooting. The question is, is he going to be making? Generally, the answer to that is yes - he's made two or more threes in six of his last seven games back from injury. But he's also going to be turning it over - he has 10 in FSU's last three games (to eight assists). I'll take my chances with Miller, but he'll play a role in this one, one way or the other. 
Seth Allen. If there's ever proof Maryland lives and dies with its erratic sophomore point guard, it's the two games against FSU: he had one point in one game (a loss) and 32 in the second (a win). He was huge yet again in the win over Virginia with 20 points, his most in a Maryland win since that FSU win on February 8. Even better for both Maryland and Allen is that in the Terps' last two games - both wins - he has seven assists to just two turnovers. That's definitely been a problem for him on and off all year, and it can't be one in this game.
NARRATIVES
Florida State Win: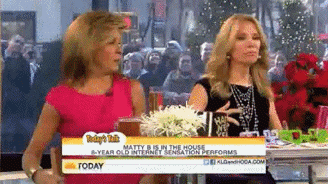 Florida State Loss: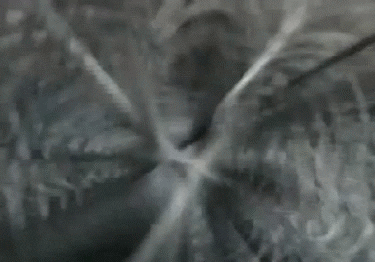 Maryland Win: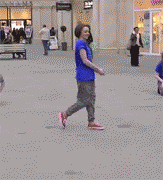 Maryland Loss: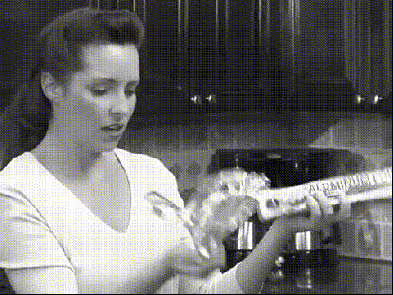 PREDICTION
Maryland, 71-68. Because I think the Terps will be trolly enough to win an ACC Tournament game or two in their last hurrah.
NO. 12 WAKE FOREST (17-15) VS. NO. 5 PITTSBURGH (23-8, 11-7 ACC)
Time: 2:00 p.m.
TV: ESPN/ACC Network/TheACC.com
THE SKINNY
Wake Forest players said playing at Greensboro is starting to feel like playing at home in Winston-Salem, sooooooo……bad news for the rest of the league, I guess? Not like Pitt's been playing all that well anyway. But the last meeting between Wake and Pitt didn't go so well for Wake. But that was a long time ago. That was when things were still going well for Pitt. With all the problems Wake has had rebounding on the defensive end and getting shots to fall on the offensive end, I just find it hard to believe they can have that kind of shooting performance two days in a row, and this time against a good team. 
NAMES TO KNOW
Coron Williams. He's been a bit of a….well, he hasn't lived up to his supposed three-point shooting prowess, let's put it that way. Well, that's not entirely true - he's shooting 40% on the year, but I honestly can't recall a game in recent memory where his three-point shooting made a huge difference. He made 3-of-4 at UNC, for instance, in a 30-point loss. But he did against Notre Dame, draining 4-of-5 threes (and 7-of-8 free throws) on his way to 25 points. If he can stay hot from three, it makes a huge difference for Wake's offense.
Lamar Patterson. So…probably time to say the thumb is officially okay now, more or less? Or, at the very least, the senior has learned to play with the injury? Because he was great against Clemson last Saturday, scoring 30 points on 10-of-10 shooting and making all his free throws. He did have two assists and five turnovers, but he also had seven rebounds. It's pretty simple - while Patterson needs help, if he's struggling to get shots to fall, Pitt is going to have a hard time beating anyone. Even Wake Forest.
NARRATIVES
Wake Forest Win: 
Wake Forest Loss: Wake fans:
Pittsburgh Win: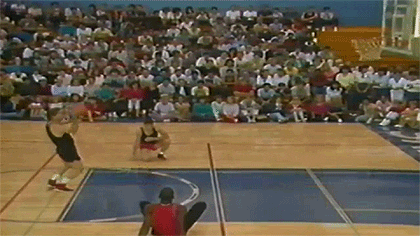 Pittsburgh Loss: Really, Pitt? REALLY?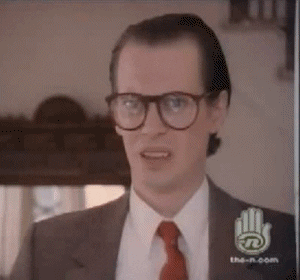 PREDICTION
Pittsburgh, 72-68. I know, I know. See above.
NO. 10 MIAMI (17-15) VS. NO. 7 N.C. STATE (19-12, 9-9 ACC)
Time: 7:00 p.m.
TV: ESPN/ACC Network/TheACC.com
THE SKINNY
Listen, if you think what Miami did to N.C. State in the second meeting between the two schools was a coincidence, you're sadly mistaken. It's not a coincidence that awful defense early from N.C. State led to Miami getting confidence on offense, thus leading to Miami putting up its best offensive performance in the last three seasons (since March 2011). Don't want random guy to go off on you, N.C. State? Stop playing bad defense. Now that that's out of the way. If N.C. State gets to Sunday, could it be dancing? Likely. Very likely. Now, it has to get there first. And to get there, it's going to have to play some semblance of defense early and often. Miami, on the other hand - gotta make shots! Just saying. or keep attacking the hoop against matador N.C. State defense like you did last game, if that's what the Wolfpack gives you.
NAMES TO KNOW
Erik Swoope. This is now six straight games for the senior in double figures in scoring, and he's been very efficient along the way, too. The 6-5 forward/wing/whatever developing into a scorer has directly coincided with Miami's uptick in play - after its second Virginia Tech loss, the Hurricanes are 5-2 since with losses only to Virginia (yeah, that one was bad, with the 40 points thing) and Clemson. Obviously, Miami needs another scorer. And so Swoope becoming one - plus his whole athleticism thing with his nice dunks/rebounding ability/etc. - certainly hasn't hurt the Hurricanes. In the first game against N.C. State, Swoope scored just eight points and played just 24 minutes but in the rematch in Raleigh, he had 15 points on 6-of-8 shooting, a career-high. He's 22-of-32 shooting in the last four games and more importantly, he's giving Miami efficient and effective minutes. 
T.J. Warren. Oh hello, ACC Player of the Year! And yes, I voted for him. I'm not a basketball coach, admittedly. But. You know what I think? GIVE THE BALL TO T.J. WARREN A LOT AND LET HIM DO T.J. WARREN THINGS. He's an unselfish guy, believe it or not, and he doesn't want to force the issue on offense. Force the issue, T.J. Force it. Take over the game. MOAR 40-POINT GAMES! MOAR! Can he carry the Wolfpack to an ACC title? By himself, probably not. But would it be awesome to watch? YES. 
NARRATIVES
Miami Win: 
Miami Loss: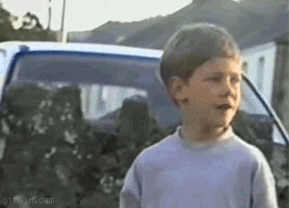 N.C. State Win: One down, three to go! N.C. State Loss: 
PREDICTION
N.C. State, 64-59. Nothing to add here. Just, a little defense, Wolfpack. 
NO. 11 Georgia tech (16-16, 6-12 ACC) vs. no. 6 clemson (19-11, 10-8 acc)
Time: 9:00 p.m.
TV: ESPN/ACC Network/TheACC.com
THE SKINNY
Oh, Clemson. Can you recover from your complete and utter Clemsoning against Pitt last weekend? Just….I can't even. Fortunately, Georgia Tech has its own sort of Clemsoning thing going on. Just, like, in general. The first meeting between these two teams this year wasn't easy on the eyes, which bodes well for a Thursday night ACC Tournament game between a slightly-better-than-mediocre team and a bad team. especially since neither team shot better than 38.2% from two-point range and they made a combined 31-of-93 field goals. Seriously, guys, this game is going to be AMAZING. I cannot wait for this game. And by cannot wait I mean I cannot wait around the Coliseum to watch it….I kid, I kid. Basically, it's whichever team can derp it up the least and make it through for the honor of facing Duke tomorrow. Good luck with that.
Oh, and this stat courtesy of venerable ACC historian Patrick Stevens - Clemson has beaten Georgia Tech nine times in a row.
NAMES TO KNOW
Robert Carter, Jr. In the first meeting with Clemson, Carter was still out with his injury. And they only lost by four points. Surely he could've scored at least four points. Because that's how those things work. Anyway, he had 20 points in the win over Boston College on 7-of-15 shooting, adding 13 rebounds, a steal and two blocks. He's been playing very well lately, averaging 17.4 points in the last five games and making a big difference for the Yellow Jackets, who have been much more competitive as Carter's gotten healthier. Will it make a difference? Who knows?
K.J. McDaniels. The ACC DPOY - someone who coaches somehow saw fit to put just ninth on their overall All-ACC ballot - actually didn't play all that well in the game against Georgia Tech earlier this year. He was 3-of-14 from the field and had just six rebounds, an assist, a steal, two blocks and four turnovers. That's not a good game for K.J., and in fact, it was his worst ORtg this season. Against Georgia Tech. I don't know either. He's averaging 20.7 points in Clemson's last three games, though, and he's back to being K.J. again. Will he be K.J.-ish enough to lug his teammates to a win here?
NARRATIVES
Georgia Tech Win: Georgia Tech…..in the ACC Tournament quarterfinals?
Georgia Tech Loss: 

Clemson Win: Clemson Loss: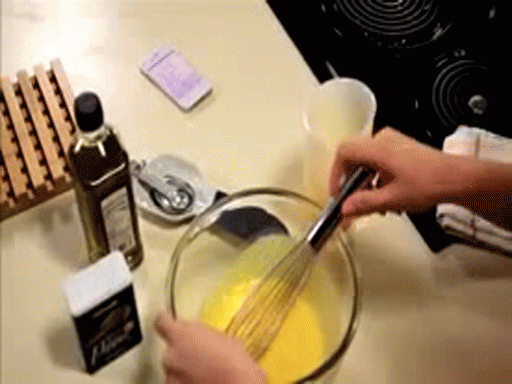 PREDICTION
Clemson, 55-48. #goacc
Overall: 110-39 (101-35 ACC) (2-1 Postseason)
Last Week: 8-6 (8-6 ACC)