Wednesday, January 8, 2014 9:54am
Notre Dame beats Duke at home, then promptly loses to N.C. State, which lost earlier this season to NC Central. THE TRANSITIVE PROPERTY AND THE POWER OF #GOACC IS STILL ALIVE AND WELL, YOU GUYS! It's NC Central's state until proven otherwise.
WAKE FOREST (11-3, 1-0 ACC) AT VIRGINIA (10-4, 1-0 ACC)
Time: 7:00 p.m.
TV: RSN
THE SKINNY
Wake Forest coming off of a big win, and is on the road at an opponent that is not fun to play against. What could possibly go wrong? Well, maybe nothing! After all, Wake Forest won the last meeting, and, you know, scoreboard. (Yes, it was in the Joel.) These teams actually aren't all that dissimilar - better on defense than offense, prone to some derpalicious stretches, young and talented - but for Wake, it's pretty simple. It has held all but five opponents to an offensive efficiency rating of under 100, and in the games when it allowed 100 or better, it is 2-3. And in the games when Wake did allow 100 or better and won, it wasn't by much (11 over Colgate, 7 over Jacksonville). Virginia, meanwhile, hasn't shot the ball well this year, has limited possessions, and turns the ball over nearly 20% of the time. That's…not a good recipe. But the Cavaliers are still as stingy as ever defensively (with the exception of three-point defense).
Oh, and then there's that whole "Jeff Bzdelik can't win on the road" thing. And that whole "can Wake Forest sustain success?" thing. Last year, the Deacs beat Virginia and Boston College at home before losing at Clemson and at Virginia Tech. Then they knocked off N.C. State, only to lose four in a row and six of their next seen, before upsetting Miami at home and then losing four of their final five. So……yeah. UNC was Wake's first win over a Ken Pom top-25 team this year (its previous best win had been over No. 75 Richmond). But Virginia's best win per Ken Pom, though, was over No. 38 FSU on Saturday, so…we'll see.
NAMES TO KNOW
Travis McKie back? Wake has a lot of young talent, particularly big men, and it hasn't been necessarily a bad thing that Wake's senior forward hasn't been a huge factor this year - or at least, not consistently. He started the season hitting double figures in four of Wake's first five games, then failed to hit that mark in five of the next eight games. Going into the UNC game, he had scored 13 points in the previous two games combined on 4-of-13 shooting (and 2-of-7 from three, which is probably too many). But against the Tar Heels, he had 16 points on 7-of-11 shooting (7-of-8 from two). BUT IS HE BACK?!?!?! We'll find out.
Akil Mitchell…speaking of back…maybe he's back? Well, perhaps we shouldn't get too hasty. His 11 points against Florida State did equal a season high, but he still isn't shooting well (4-of-11, and 3-of-10 from the foul line). His 13 rebounds were a season high, though. And that's really all the Cavaliers need him to do. But his numbers are down across the board from last year - offensive rebounding percentage, defensive rebounding percentage, all of it. Well, except turnover percentage. That's up to 19.4%, the highest of his career if it holds up. Does Virginia need Mitchell to have a good season? Not really. But it sure couldn't hurt, particularly if Joe Harris can't go (he's questionable with a concussion).
STATS ARE FOR LOSERS
Wake senior Robert Morris transfer Coron Williams not only leads the Deacs in three-point shooting (42.3%), he also has the seventh-lowest turnover rate in the nation (4.3%). Williams, by the way, is on track to shoot 41% or better from beyond the arc in four straight seasons of college basketball, which is pretty remarkable. … In the Deacs' upset win over UNC, the most likely of suspects led them in ORtg….that's right, it was Tyler Cavanaugh with a 147. That's not his best (that came in the loss to Tennessee, where he posted a 158), but it's up there. Last year in ACC play, he had a number over 100 just four times and two of those came in the Deacs' biggest wins (FSU and Miami at home). … There are only two players on Virginia's roster right now shooting above 50% from TWO-point range. TWO. One is Joe Harris and the other is Anthony Gill. That's…not good. … Freshman guard London Perrantes is the worst offender here, making just 22.2% (6-of-27) of his two-point attempts.
NARRATIVES
Wake Forest Win: Wait….a JEFF BZDELIK ROAD WIN?!?!?!??!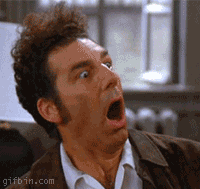 Wake Forest Loss: YOU BEAT UNC and then…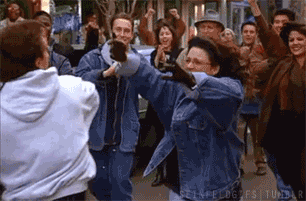 Virginia Win: Hey, UVa graduate Tina Fey likes it!
Virginia Loss: 
PREDICTION
Virginia, 63-54. Seriously, Virginia. If you can't win this one, I'm just going to assume you're basically bizarro UNC in the sense that you lose like….every other game?
MIAMI (8-6, 0-2 ACC) AT NORTH CAROLINA (10-4, 0-1 ACC)
Time: 9:00 p.m.
TV: ESPN2
THE SKINNY
I could break down all the numbers, but it's really pretty simple. Miami is not going to make anything easy on North Carolina offensively, and nothing has really come easily to the Tar Heels on that end of the floor anyway. The Hurricanes are going to slow the tempo down and ugly up the game (in terms of flow, not anything bad happening) and just generally make UNC uncomfortable. After yet another loss to an okay team on Sunday, UNC has to make a decision - is it going to fight and impose its will on opponents it should beat, or is it going to continue to allow opponents to dictate the way games are played, hoping to come out with a win in the last few possessions? With the 6-6 Davon Reed playing the point guard spot more often than not for Miami now, that's a lot of size on the court defensively and it's going to make things difficult.
NAMES TO KNOW
Marcus Paige. The Tar Heels aren't going to win many games when he doesn't play well, and he didn't play well at Wake Forest. He even missed a free throw! But seriously, teams know that he's North Carolina's best player and they're going to defend him accordingly. Sometimes that means Paige doesn't take many shots at all, and sometimes that means he takes a lot of shots and misses them. He shot just 3-of-12 from the floor at Wake and had six assists to four turnovers. Oh, and he fouled out. It was his worst ORtg of the year (72), and by over 20 (his previous worst was at UAB, a 94). Oh, and he's 7-of-26 (26.9%) from 3 in UNC's four losses 25-of-59 (42.4%) in their wins.
Garrius Adams. Just wait until the Apex, N.C. native comes into the Smith Center and has a big game! Even though he hasn't against the Tar Heels so far, it will be solely because he's from North Carolina and was somehow snubbed by UNC, amirite?!?! Miami's eighth-year senior has had to step up to a bigger role this year, and for the most part, he's done well. He and Rion Brown are playing almost all of the minutes, and while neither of them are shooting all that well (Adams never really did anyway), Adams in particular has been good defensively (his 3.1% steal percentage leads the team and is 237th nationally). He also has the best FT rate on the team, and UNC at times has struggled to defend guards like him who can get to the basket.
STATS ARE FOR LOSERS
What's funny is that in spite of how inexperienced Miami is (not young), the Hurricanes are actually still the most experienced team in the ACC this year, per Ken Pomeroy, with an average of 1.90 years of experience. Again, though, Adams' nine years really skews that. … Miami really was right there with Syracuse, slowing the game down to a ridiculous 49 possessions (no, seriously) and were it not for the Canes' 30.4% turnover percentage (a season-high)….well. … This year's UNC team has as many wins against Ken Pom top-25 teams as the last two seasons combined. The 2012-13 Tar Heels went 0-7 against top-25 teams, the first time in the Roy Williams era the Tar Heels failed to beat at least one. But entering this season, Williams' UNC teams were 85-13 against Ken Pom teams ranked 65-125. This year's team is 1-4 in such games; the win was over No. 75 Richmond. So basically, UNC is 3-0 against the top 25, 1-4 against teams 65-125 and 6-0 against teams ranked 126th or worse. So we'll call it the UNC Ken Pom Rule 65-125. I'VE SOLVED THE RIDDLE OF THIS YEAR'S UNC TEAM! You're welcome.
NARRATIVES
Miami Win: FEAR. THE. TILDE. #Larrañaga
Miami Loss: I normally hate slow basketball. But Miami, if you lose again while holding the game down to 49 possessions like you did at Syracuse, you deserve some kind of an award for that.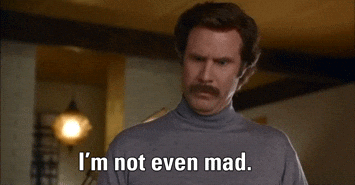 North Carolina Win: I….I don't even know anymore. IF EVEN THE KEN POM RULES ARE FAILING US, THEN WHAT ELSE DO WE HAVE LEFT?!??!?! (To be fair, Ken Pom projects UNC to win this game but he has to stick to the rules of math and statistics and pretend this team is predictable on a game-to-game basis.)
North Carolina Loss: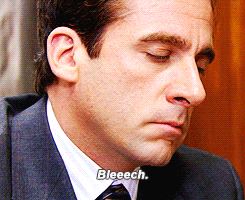 PREDICTION
North Carolina, 63-55. As tempted as I am to pick Miami, I think the Tar Heels find a way to bounce back. For now. Besides, that's waaaaay too obvious after Miami just gave Syracuse a game, and we all know the ACC doesn't make any sense.
Overall: 15-8 (7-4 ACC)
Last week: 4-3 (4-3 ACC)