Monday, February 10, 2014 11:28am
MIAMI (11-12, 2-8 ACC) AT FLORIDA STATE (14-9, 5-6 ACC)
Time: 7:00 p.m.
TV: ESPN/WatchESPN
THE SKINNY
Well, this game is on the road, so that's great news for Miami. The Hurricanes still have yet to win an ACC home game this year, but they've posted nice wins at North Carolina and Georgia Tech, not to mention pushing both Syracuse and Maryland to the limit! (If moral victories were a thing we tracked in college basketball, would Miami lead the nation in those? Probably.) How Miami's offense is not the worst in the league in ACC-only stats, I'm not sure. I think it has to be because they take so long to end a possession. But my eyes tell me they're the worst. Their defense, though, is still as scrappy as it can be and tough to score on. Last time these two in-state rivals met up, Florida State was patient and efficient against the zone. But the Seminoles have hit a bit of a rough patch here, losing four of the last five (three of those coming on the road, but still) and five of seven with the toughest part of the schedule still to come. If FSU wants to make the NCAA Tournament, it has to win games like Miami at home or even at Wake Forest before ending the year with UNC, Pitt and Syracuse as three of its final five games. But Miami isn't going to just roll over, and FSU's going to have to find a way to take better care of the ball and stay patient on offense. 
NAMES TO KNOW
Donnavan Kirk. But seriously…what happened to this guy? The former Hurricane-turned-DePaul-Blue-Demon-Reborn-Hurricane has been…well, he's been really bad lately. And it's weird, because he started the season with three straight double-figure scoring games; even when he didn't hit that mark, he was shooting well from the field, pulling down rebounds, blocking shots, getting steals, all that good stuff. He was a veritable Lamar Patterson. Or Lamar Lite. But in the last three games especially, he's been…oof. He's hit 2-of-14 shots in that span (0-of-4 threes); fortunately he's 7-of-10 from the foul line, or he'd have almost nothing to show for it. But eight of those attempts (and six makes) came against Norfolk State, so last week in two games, he was 0-of-10 shooting and 1-of-2 from the foul line, adding just five rebounds in two games, one assist, two turnovers, a block and a steal. Welp. He posted an ORtg of 13 in the loss to Pittsburgh, and frankly I don't remember a lower one from a player this season. Last time against FSU, Kirk had a season-high 21 points on 9-of-12 shooting, adding five rebounds, four blocks and a steal. So, do that again. Or something like that. Rion Brown's arms are tired from carrying this team around.
Devon Bookert. With Ian Miller out, he's the guy now, and he's going to have to play better than he did at Maryland. Well, that's not entirely true. He scored points, and that's something Ian Miller did that needed replacing. His 14 points were his most since November 21 against VCU, and he actually shot pretty well (5-of-10), which was good since he's been shooting 7-of-27 over the four games before Maryland. But he had four turnovers, and that's been an issue for him lately. The sophomore point guard started the year a little turnover-happy, with 18 assists to 20 turnovers in FSU's first eight games. But in the next eight, he had 31 assists to just 13 turnovers, and FSU won seven of those eight games. In the last seven, though, it's gone back up again to 18 assists to 15 turnovers (and it's 13 assists to 13 turnovers in the last five games).  To be fair to Bookert, he had to play 35 minutes in the loss at Maryland, tying a season-high for the sophomore, and as mentioned, he now has a much bigger load on his shoulders. And Miller could turn it over as much, if not more, than Bookert. But this offense needs a steadying influence if it can't have the scoring output it's missing from Miller, and Bookert needs to provide a bit more of one (or both).
STATS ARE FOR LOSERS
Florida State's defense is still really good, but there are certainly some worrisome trends lately. Like, say, for instance, letting Clemson score 36 points in the second half to win two Saturdays ago, when Clemson might not go an entire game scoring that many points. (I kid, but still.) Or letting Maryland put up a ridiculous 46 points in the first half this past Saturday. Really, though, the concern should be that in spite of FSU's two-point defense being among the nation's best, three of the last four teams have shot 48% or better against the Seminoles from inside the arc. Miami, though, will give this theory a run for its money. … There's a reason that Dean Smith wanted to calculate points per possession using offensive rebounds as the start of a new possession. And that reason is that he foresaw this Miami basketball team coming. The Hurricanes averaged a point per possession against N.C. State on Saturday. BUT DOES ANYONE REALLY THINK THEIR OFFENSE WAS THAT GOOD?!?! DOESN'T THAT SEEM TO SIGNIFY THAT THE OFFENSE WAS VERY EFFICIENT INSTEAD OF GETTING A NUMBER OF GOOD BOUNCES (and hustle plays to get offensive rebounds, to be fair), INSTEAD OF THINGS LIKE THIS HAPPENING? Sigh. 
NARRATIVES
Miami Win: Fear the Tilde, soon to become a worldwide craze.
Miami Loss: It was a good effort, though.
Florida State Win: Well all right then! We're just fine now!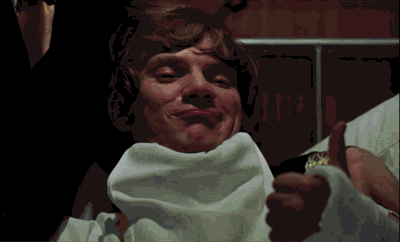 Florida State Loss: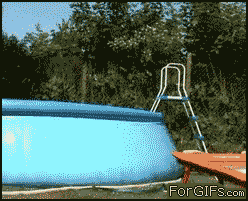 PREDICTION
Miami, 61-58. Yeah, I'm doing this. I don't want to, but I feel like I have to. I feel like this is coming. This whole weekend has felt like #goacc was on the cusp of happening, so much #goacc, and I feel like fighting it is futile.
MARYLAND (14-10, 6-5 ACC) AT NO. 20 VIRGINIA (19-5, 10-1 ACC)
Time: 9:00 p.m.
TV: ESPNU/WatchESPN
THE SKINNY
Well, Virginia has now won seven in a row and ten of the last 11, but the Cavaliers aren't the only team on a bit of a hot streak! Oh, no. Maryland has now won three of its last four! And the Terps are now No. 59 in Ken Pom's rankings! The last time they were this high, they lost to Boston University at home on December 12, but let's not bring that up. It's pretty simple for Maryland, really - when it hits three-pointers and doesn't turn the ball over a lot, it's a pretty good team. Those are both big if's, though. And Virginia has been about as steady as it gets, not really doing anything poorly except shooting free throws (65.9% in league play), and making two-pointers, I guess (46.4%, 9th in league play). But it's either all or nothing, seemingly, for Maryland when it comes to making threes: in the last six games, Maryland has shot 28-of-60 from three in three ACC wins (46.7%) compared to 17-of-62 in three ACC losses (27.4%). Not much in-between. Which has to be among the many things driving Mark Turgeon insane.
So could Maryland, a longtime ACC rival of Virginia making its final ACC trip to Charlottesville, muster up some sort of hot-shooting barrage and at least give Virginia a scare? Sure. But Virginia's three-point defense has been pretty good in ACC play, as has its defense just, you know, in general. The Cavaliers lead the league in league-only effective field-goal percentage defense (43.8%), turnover percentage defense (21.1%) and offensive rebounding percentage allowed (26%). Oh, and in two-point defense (41.4%). So, yeah.
As long as the Cavaliers are on the lookout for the #goacc that appears to be running wild, they'll take care of business and dispatch Maryland at home like all ACC loyalists should be eager and ready to do. 
NAMES TO KNOW
Seth Allen. Well, I'd say the sophomore point guard's foot injury has healed up just fine? I'm not a doctor, but in his 12 games back, he's hit eight or more points in 10 games and reached double figures in seven, including three in a row. Oh, and Maryland is 7-1 when he has an ORtg over 100 and 0-4 when he doesn't, so there's that. Not only did Allen's return allow Dez Wells to move back off the ball, but it also gave the Terps a much-needed injection of offense, particularly three-point shooting. Allen is averaging 19.7 points in the last three games and shooting 20-of-37 from the field (13-of-24 from three). MOAR THREES! He had 32 points against FSU and hit 7-of-10 (!!!!) threes.
And when Maryland has lost since his return, those games have something in common: either Allen isn't hitting from three (9-of-34 from three in all five ACC losses compared to 16-of-28 in five wins he played in) or he's in foul trouble (three or more fouls in four of the five ACC losses). He's going to have to do his best to avoid frustration against a Virginia team that can be tough to play against, as we all know, and if he can get hot, well it wouldn't hurt Maryland's chances.
Anthony Gill. If you weren't paying attention, you might have missed that the 6-8 sophomore (a transfer from South Carolina, by the way) is playing well for the Cavaliers right now. In the last two games, he's averaging 12 points on 9-of-14 shooting, adding 6.5 rebounds in 23.5 minutes. He doesn't play a high enough percentage of Virginia's minutes to qualify in Ken Pomeroy's rankings, but if he did, his eFG% of 61.8% might be near the top nationally, as would his 75.5 free-throw rate. (Now, he's shooting just 60% from the line, so that's kind of a problem, but whatever.) Already, his 5.4 fouls drawn per 40 minutes played is in the top 350 nationally, and he ranks in both offensive and defensive rebounding percentage as well. He's been pretty darned efficient for Virginia almost every time he gets in the game, posting an ORtg of less than 100 just twice in the last eight games. Virginia already has a bit of an embarrassment of riches in terms of its deep bench, and if Gill can develop into a more consistent contributor in the form of a post scorer - particularly while Mike Tobey is struggling - then why not, right? 
STATS ARE FOR LOSERS
It has been odd to me all season long that, in spite of returning quite a bit from last season, Maryland wasn't nearly as good on the offensive glass as it was last year. So I looked it up - last year's best offensive rebounder was Alex Len, at 13.2% (63rd nationally), and not many others qualified for Maryland because they didn't play 50% or more of Maryland's minutes. James Padgett, who was a senior last year, was at 10.5%, as well. And Charles Mitchell was 15.6%, but he played 39.3% of Maryland's minutes, while Shaq Cleare was at 9.5% (surprisingly low) and played just 29.2% of minutes. So, yeah. MYSTERY SOLVED YOU GUYS! … Virginia has held every ACC opponent this year to at least one "quarter" of single-digit basketball. Well, I'm sorry. Except for one. And that would be Duke. Duke's lowest quarter against Virginia was 12 points (the first quarter). That's Virginia's only ACC loss. But the Cavaliers outdid themselves (or Georgia Tech did, whichever way you want to look at it), holding the Yellow Jackets to four points in the fourth "quarter" on Saturday. It was the fewest points they'd allowed in a quarter in ACC play so far.
NARRATIVES
Maryland Win: 
Maryland Loss: 
Virginia Win: WHO LOVES THE ACC MORE THAN VIRGINIA?!?!
Virginia Loss: WE HAD TO PLAY THIS GAME AT 9:00 INSTEAD OF 7:00 BECAUSE OBAMA CAME TO CAMPUS AND WE LOST OUR ESPN 7:00 SLOT! GEE THANKS OBAMA! WHY DOES OBAMA HATE VIRGINIA BASKETBALL? WHY IS OBAMA A PACIST?!?!?!?! This has something to do with UNC and Duke!! 
PREDICTION
Virginia, 75-61. My prediction: lots of Terp Derp. Oh, and pain.
Overall: 68-22 (59-18 ACC)
Last week: 13-1 (13-1 ACC)