Tuesday, March 18, 2014 11:18am
FLORIDA GULF COAST (22-12) AT FLORIDA STATE (19-13) (NIT)
Time: 7:00 p.m.
TV: ESPN2
THE SKINNY
DUNK CITY COMING TO TALLAHASSEE, BABY! Well, not exactly. Not the same Dunk City as last year. Though FGCU is coming to Tallahassee. Hopefully, along with the Human Slinky.
So, here's the deal: FSU point guard Ian Miller might not play because of an injury he suffered against Virginia, and the Seminoles have to be disappointed with not getting an NCAA Tournament bid. But maybe Coach Lenny Ham will have them convinced that this is important, and I hope that he does, because I think that it can be. FSU still has a lot of young talent, even as this team in particular was at least in large part keyed by seniors like Miller and Okaro White. Any additional experience for this group is not a bad thing. And so, note to Florida State - stop turning the ball over and letting your opponent get offensive rebounds. 
NAMES TO KNOW
Brett Comer. Why not, right? He was the point guard for Dunk City last year and is still there this year; the former teammate of Austin Rivers at Winter Park in Orlando is now taking all of the shots for his own team, basically. Or at least, he's certainly ending most of their possessions (27.6%). He's 21st in the country in assist rate but has struggled with turnovers. He shoots pretty well from three (35.4%). Especially if Ian Miller doesn't play, this could give FGCU one too many perimeter guys for FSU to slow down.
Okaro White. He's a senior, and every game could be his last game. And he seems to be playing like it lately, hitting at least 17 points in five of FSU's last six games. He's also, as everyone knows by now, a matchup problem for most teams with his size and athleticism. He needs to remember to cut back on the turnovers - he has six in FSU's last two games - but he's shooting 34-of-64 in the last six games and averaging eight rebounds in the last three. And you guys, he hasn't had more than three fouls in the last six games, either! Okaro Isn't Reaching! 
STATS ARE FOR LOSERS
After 10 of FSU's first 15 opponents had a turnover percentage over 20%, FSU has forced just two of the Seminoles' last 17 opponents have been over 20%. Meanwhile, FSU has turned it over more than 20% of the time in five of its last 10 games. … Only 14 teams in the country have allowed a high offensive rebounding percentage than Florida State this season (36.2%). … FGCU is undefeated this year when posting an offensive efficiency over 103.1 and just 4-12 when it doesn't. … FGCU hasn't had a game under 61 possessions all year. (Sighs wistfully, stares reproachfully at rest of ACC.)
NARRATIVES
Florida State Win: 

Florida State Loss: 
PREDICTION
Florida State, 74-63. FSU is just better than FGCU - all depends on their interest level after not making the NCAA Tournament. 
GEORGIA STATE (25-8) AT CLEMSON (20-12) (NIT)
Time: 9:00 p.m.
TV: ESPNU
THE SKINNY
Good offense versus good defense! Mediocre defense versus mediocre offense! CAN YOU FEEL THE EXCITEMENT?!?!?! I'll let you figure out which is which here. Clemson is good defensively, but Georgia State will be one of the better offenses the Tigers have faced all year (26th nationally). The Panthers shoot pretty well, but what makes their offense really go is that they don't turn it over. But Clemson doesn't force a lot of turnovers anyway. They just make nearly every shot difficult for opponents and hold teams to 28.2% from three, which is No. 1 in the nation. And they contest well in the lane. Since Georgia State doesn't have a lot of height (282nd in effective height) and already scores nearly 30% of its points from three, doesn't feel like a great matchup from the Panthers. But hey, if Clemson goes through one of those extended periods of self-check offensively, anything can happen!
NAMES TO KNOW
Ryan Harrow. BUBBLEGUTS! The former N.C. State/Kentucky point guard (in that order) seems to have found a perfect home at Georgia State, where he attempts 31.5% of the Panthers' shots and has cut his turnover percentage nearly in half from last year (down to 9.6% from 16.6% a year ago), all while increasing his assist rate slightly (to 26.8%) and playing almost all of Georgia State's minutes. Good for him. In the last four games, he's averaging 23.8 points on 34-of-69 shooting (5-of-16 from three), adding 22-of-25 free throws. He gets to the line quite a bit and shoots very well from there (83.3%). As well as he's played this year, and even lately, he hasn't faced a defense like this for a long time and could struggle. But no matter what, he'll just be dealin' with it with his homie Carmelo. 
Rod Hall. Not only will Clemson's junior point guard be guarding Harrow, but he'll also need to, you know, score points. And he's sneakily done a very good job of that in Clemson's last eight games, hitting double figures seven times in that span and averaging 12.8 points in that span on 32-of-71 shooting (which is not as good as it might be were it not for his 5-of-19 from three), not to mention 33-of-43 from the foul line. He's improved quite a bit this year and is probably the big reason not named K.J. McDaniels for Clemson's surprising ACC finish. He's only picked up more than two fouls in a game once this season and his 1.1 fouls called per 40 minutes (fifth-fewest nationally) is going to have to continue as he guards Harrow, who certainly gets his fair share of free-throw attempts. 
STATS ARE FOR LOSERS
Georgia State has played just two teams in Ken Pomeroy's final top 100 all year long, losing to both (Alabama and Southern Miss), and the Panthers haven't faced a team higher than 115 since December 7 (Southern Miss, a 10-point overtime loss). … This is just Georgia State's second postseason appearance since 2003 (a second-round loss in the CIT) and just the fifth postseason appearance in program history (the last NIT appearance was in 2002). … Clemson has an offensive efficiency of 110 or better in three of its last four games and has an eFG% of 52.3% of better in three of four games in that span as well. … This will be Clemson's first postseason appearance since 2011, when the Tigers won the play-in game against UAB and couldn't quite hang on against West Virginia less than 48 hours later. 

NARRATIVES
Clemson Win: 

Clemson Loss: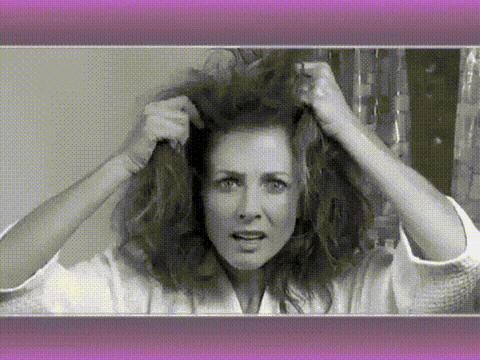 PREDICTION
Clemson, 62-54. No offense, Clemson, but I think most of us will be avoiding watching this one. And not just because N.C. State will be playing at the same time. But just get to the next round so we can skip ahead to the good stuff - MOAR NIT ACTION!
NO. 12 N.C. STATE (21-13) VS. NO. 12 XAVIER (21-12) (NCAA)
Time: 9:10 p.m.
TV: TruTV
THE SKINNY
So, defense, N.C. State. Playing some of that would be advisable. And finishing possessions with a defensive rebound would be the best idea. Because Xavier grabs 34.1% of its misses, 86th nationally, and N.C. State is 338th in defensive rebounding, letting opponents get 36.3% of their misses. Pretty sure N.C. State's defensive rebounding ranking dropped at least like 5-6 spots on Syracuse's final possession alone, right? Math. Now, N.C. State can overcome its lack of defensive rebounding if it can shoot well, get to the line and avoid turnovers, like it did against Miami. But Duke rebounded 42.3% of its misses while shooting 64.3% eFG% and N.C. State couldn't get to the line at a high enough rate or make enough shots to make it matter. (Gotta make shots.) And to be fair, while Xavier gets a lot of its missed shots, the Musketeers have been over 40% on the offensive glass just once in its last eight games and over 30% just three times in that same span. So N.C. State had better hope that trend continues. Or just, you know, box out. 
Also, just for my buddy Ben Swain, a special shoutout to Xavier's Matt Stainbrook, a transfer from Western Michigan.
He's dropped some considerable weight since his WMU days, but he still rocks the sweetest pair of rec specs ever and continues to give hope to the rest of us poor schleps around the country that we can all ball, too.
NAMES TO KNOW
Lennard Freeman. I can't pick T.J. Warren for every game, as much as I'd like to. And I do think that if N.C. State is going to keep going in the postseason, it's going to be largely on the shoulders of Warren. But Freeman has really come on as of late, and that - in addition to Jordan Vandenberg playing well again, and BeeJay Anya still giving the team good minutes - has meant N.C. State's post presence has gone from sometimes-competent to downright effective, even. He's averaging just 5.8 points in the last five games, but he has two double-figure outings in that span and is shooting 11-of-21 from the field (7-of-11 from the line after making just 23-of-56 in N.C. State's first 29 games). Oh, and the second coming of Richard Howell is also averaging 7.2 rebounds in just 25.0 minutes a game in that span. His game against duke was by far his best of the season, as he finished with 13 points on 5-of-6 shooting and nine rebounds. Opponents are going to collapse on Warren and try to make N.C. State's bigs beat them - if they can, all the better for the Wolfpack.
Semaj Christon. I was informed last night his name is pronounced "Suh-maj-eh." WHERE IS THE 'E' THEN, JERK? Kidding, but seriously. T.J. Warren's high school teammate is essentially Warren-Lite for his Xavier team, taking 26.1% of his team's shots. (And he's "Lite" because Warren takes 37.1% of N.C. State's shots.) He doesn't shoot a ton from three, but he can make them (38.3%) - his real strength is his ability to drive and get to the basket, often drawing fouls (his free-throw rate is 57.0, 235th nationally) and he's attempted an insane 362 two-pointers. He doesn't shoot all that well from the line, but not terrible (67%). But he's drawing 6.3 fouls per 40 minutes played, and if Cat Barber doesn't play as well as he did this past weekend, he could be a big problem for the Wolfpack to defend. He's averaging 20.3 points in the last five games on 38-of-92 shooting (but just 4-of-16 from three), though he's made 23-of-34 free throws. 
STATS ARE FOR LOSERS
Ken Pomeroy doesn't have calendar snapshots of a team's offensive and defensive efficiency rankings (WHAT A JERK, RIGHT???), but it wasn't that long ago that N.C. State's defensive efficiency was ahead of its offensive efficiency in the rankings. (Per Backing the Pack's Austin Johnson, it definitely was after the Maryland game on January 20). Now, though, N.C. State's offense is up at least 50 spots to 28 and its defense is down at least 50 spots to 144. … N.C. State's 55-possession loss to Duke was tied for its slowest game of the season (a 55-possession win at Miami). … In Xavier's last game - an eight-point loss to Creighton - it had a 53.9% eFG%, rebounded 40% of its misses, turned it over on just 6.5% of its possessions, put up the second-best efficiency rating against Creighton all season (127.8)….and lost. In fact, that 127.8 rating was Xavier's highest in a loss in the Ken Pom era and highest since a 125.8 against St. Joseph's in a loss in 2007. … Just three Xavier opponents all season have rebounded 40% or more of their misses all season and Xavier has been held under 25% on the offensive glass just four times all season. 
NARRATIVES
N.C. State Win: BOOM! TAKE THAT, HATERS!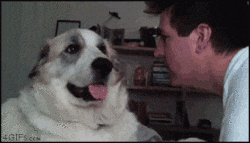 N.C. State Loss: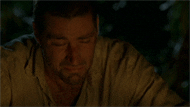 Remember when Xavier said after the Cincinnati brawl that their team motto was "Zip 'Em Up"? No? Okay, well…
And from the esteemed Weather Moose…
PREDICTION
N.C. State, 73-68. Cardiac Pack back? We shall see. One could make the case that this might be a more difficult game than N.C. State's potential second-round meeting with St. Louis. 
Overall: 117-43 (108-39 ACC) (9-5 Postseason)
Last Week: 9-5 ACC (9-5 Postseason