Tuesday, March 4, 2014 3:27pm
GEORGIA TECH (13-16, 4-12 ACC) AT NO. 7 SYRACUSE (26-3, 13-3 ACC)
Time: 7:00 p.m.
TV: RSN/ESPN3
THE SKINNY
Let me tell you something, Syracuse. One of the things you're really going to love about being in the ACC is that there are certain teams that provide a nice cushion for you when you feel like you're free-falling. This year - and, frankly, for the last few years - Georgia Tech has been one of those teams. The Yellow Jackets are extremely generous more often than not, and will likely oblige Syracuse with a nice, soft landing spot here. The only potential snag I could see is if Georgia Tech gets hot from three. Because, as we all know, the Yellow Jackets will shoot plenty of them. If they go in, welp. And Georgia Tech is pretty good on the defensive boards while Syracuse relies on a lot on getting to the offensive glass. So, those are things. I know I said this about the Boston College game, too. But that was Syracuse's first loss. Is there really anything to see here? And the real question is, if there is something to see here, how screwed is the ACC? Marinate on THAT.
NAMES TO KNOW
Chris Bolden. I know, I know. "Huh?" one reading this might wonder aloud. Well, here's the thing. The sophomore guard is going to take shots. And he's going to take three-point shots. And if percentages are any indication, he's probably going to miss a lot of those three-point shots. He's shooting 31.9%, which is actually BETTER than he's shooting from two-point range (27.3%, which is, gah). But sometimes, Bolden's threes go in. In Georgia Tech's four ACC wins, he's 10-of-21 from three. In the 12 ACC losses, he's 13-of-41. You do the math. Because I'm tired of doing it. But suffice it to say that's better in wins. He's going to YOLO it up and if a few go in - or a lot - Syracuse could be in some trouble.
Tyler Ennis. Listen, kid. You had a rough game at Virginia. It happens. In fact, it's happened to basically every team that's been there this year. And you still finished with 13 points (but you fouled out and picked up your fourth early). Good news, though, my young Canadian friend! Georgia Tech is coming to town! The same Georgia Tech defense that reawakened a sleeping Devon Bookert! No but seriously, Syracuse needs a jolt of energy to this offense, like, in a hurry. Ennis has been up and down the past few weeks - because, you know, he's a mortal freshman human person - but this should be a good get-right game for him, too. And Syracuse needs him to get right, because the Orange will be facing only teams that need to beat them basically from here on out.
STATS ARE FOR LOSERS
Georgia Tech might have lost its fourth game in a row on Sunday, but it did have an offensive efficiency over 100 for the second straight game. And that's something the Yellow Jackets hadn't done since late January. So they have that going for them. Which is nice. … Unless Georgia Tech wins its final two games (or its final game and one ACC Tournament game), then that means the Yellow Jackets still have not won back-to-back games after the calendar turned to January in the third straight season under Brian Gregory, who is 15-36 from January-March. … Syracuse has not scored more than 60 points (60 exactly in the loss at Duke) in its last seven games. Since scoring 91 in the overtime win over Duke on February 1, Syracuse has hit the 60-point mark twice. … Syracuse had the lowest turnover percentage by a Virginia opponent this year…and still lost by 19.
NARRATIVES
Georgia Tech Win: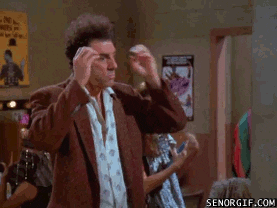 Georgia Tech Loss: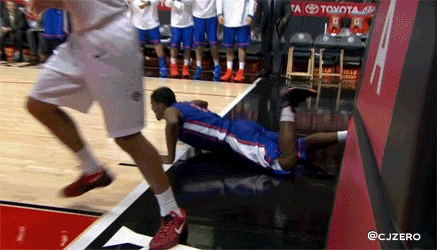 Syracuse Win: A WINNNNNN!!!
Syracuse Loss: 
PREDICTION
Syracuse, 67-52. Bounceback = complete.
MIAMI (15-14, 6-10 ACC) AT CLEMSON (18-10, 9-7 ACC)
Time: 8:00 p.m.
TV: ACC Network/ESPN3
THE SKINNY
Ugh. The #goacc stench is radiating off of this game, and it's so pungent. Am I supposed to know what to do with this game? Seriously? But why? Miami played great on offense. Okay. N.C. State didn't play any defense. Then Clemson tried to give the game to Maryland seven ways to Sunday when it was a must-win. I just….you tell me. No, really. You tell me how I'm supposed to extrapolate anything remotely consistent from either of these two teams. One of which just lost at Wake. The other of which has lost to Virginia Tech twice.
NAMES TO KNOW
Manu Lecomte. Well, Miami is now 9-2 when Lecomte hits double figures in scoring and 6-12 when he doesn't. So there's that. But the freshman point guard had been struggling so much that Coach Tilde was just going big with Garrius Adams at point. Now, Lecomte has proven he is a LeForce to be LeReckoned with. (I'm so, so sorry.) He is Miami's best three-point shooter, though (active, anyway) and Miami needs all the perimeter shots it can get. He's shooting over 42% on the season. Oh, and also? Clemson hasn't been defending the perimeter all that well lately, allowing Seth Allen, Codi Miller-McIntyre and Trae Golden to have nice games in the last three. So, here you go Lecomte. It's in your LeHands. (Sorry I'm not sorry)
Landry Nnoko. Miami has a ton of big bodies, but Nnoko is capable of offsetting some of their impact with his own on both ends. When he plays well - or, at least, when he scores, grabs rebounds and stays out of foul trouble - Clemson is much better. Since Nnoko returned from having the flu, Clemson is 3-1 in its last four games and Nnoko is averaging nearly 10 points a game on 15-of-25 shooting. He's still way too turnover-prone (zero assists to eight turnovers in the last four games) and can be foul-prone, but his presence inside makes a big difference. He needs to continue to assert himself and stay out of foul trouble. Because K.J. McDaniels needs help and frankly he deserves that help.
STATS ARE FOR LOSERS
I can't begin to explain to everyone, even via stats, how gross a lot of the Maryland-Clemson game was on Sunday. But here's just a brief glance: through the fourth "quarter" (final 10 minutes of regulation) and first overtime, the score was Clemson 18, Maryland 14. That's almost another half of basketball. That's 15 minutes. With both teams TRYING to score. You two are gross. Oh, and the two teams combined to hit 12-of-52 three-pointers. I can't. … Clemson's 37.9% eFG% against Maryland was its second-lowest in a win this year (somehow) and its fifth-lowest of the year. … Miami's 139.8 ORtg against N.C. State was not only its highest this year (duh), but also its highest since March 2011 (a win over Florida Atlantic). That's right - not even LAST YEAR'S team could pass that mark. That's how insane that was.
NARRATIVES
Miami Win: Just keep knocking ACC teams out of NCAA contention, eh Coach Tilde? Thought you were ACC.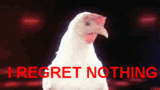 Miami Loss: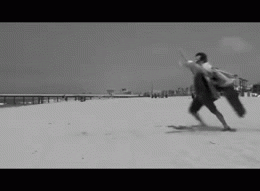 Clemson Win: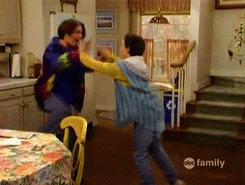 Clemson Loss: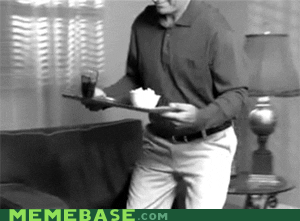 PREDICTION
Clemson, 61-52. This is how I made the prediction: http://www.beventure.com/answer.php
VIRGINIA TECH (9-19, 2-14 ACC) AT MARYLAND (15-14, 7-9 ACC)
Time: 8:00 p.m.
TV: ACC Network/TheACC.com
THE SKINNY
This has been a mostly brutal stretch for Maryland, as four of its last seven games have come against the top four teams in the ACC. The Terps have improved defensively as the year has gone on and yet they don't have much to show for it besides giving Virginia its closest game at home, giving Duke a game on the road (falling by two points), losing by two to Syracuse and to Clemson in double overtime. I mean, good job, good effort? But hey, somehow Virginia Tech is still trying. They've lost 14 of their last 15 and have had injury added to insult, as it were, as seemingly everyone on their roster keeps getting hurt. But three of their last four games have been decided by single digits, and the one that wasn't - at Duke - still featured a second-half Hokie run that brought it to single digits. So the real question is here, who's less discouraged?
Will Virginia Tech have one more run in them, or will Maryland finally facing a bottom team in the league feel like the Terps setting the game back to easy mode? I get the feeling teams often assume that's what will happen when they face the Hokies, and are mildly surprised to see that they're still as engaged as they are. That Hokie zone can also make life difficult on opponents - just ask North Carolina - and if Maryland isn't hitting from the outside, it could be a long night for the Terps.
NAMES TO KNOW
Jarell Eddie. After a particularly awful stretch for the senior, he seems to have righted the ship a bit. It's almost as if he understands he has very little time left, and he might as well make the most of it. His 18 points against North Carolina were his most since January 29, which was also the last time he made more than two two-point baskets in a game. He's still a good shooter, even if his numbers don't reflect that this year, and he can still rebound (which he's started doing more of lately). But there's no question he needs to score at least 10 points in most games if Virginia Tech wants to have a chance.
Jake Layman. I was sad to have to do this, but I made him my #goacc Player of the Week for this past week. Mostly because in two games, he made just 2-of-20 shots (one in each game) and was 0-of-7 from INSIDE the arc. He took 14 shots at Clemson and made one. FOURTEEN! He did have 12 rebounds and three assists in the two games last week, but he also had six fouls, four against Clemson. Still, it's mainly the shooting that's the issue. Three-point shooting comes and goes for everyone - even 6-8 forwards who once had glorious hair - but he should be making more shots inside the arc than that. And by more, I mean more than none. More than zero shots in a week. And his numbers reflect that - he's only gone without making a two-point basket in a game one other time this year before this past week (he was 0-of-1 against Georgia Tech).
STATS ARE FOR LOSERS
Maryland is not only Ken Pom's highest-ranked 14-loss team in the country (by far), but it's also one of just 10 teams in Ken Pom's top 52 with double-digit losses. Losing close games will do that. … Maryland has now held two opponents in the last few weeks or so to an eFG% of 38% or less (Duke and Clemson)…and lost. … Not to go all moral victory here, but starting with the Pittsburgh game, Virginia Tech has "won" the second half in three of its last five games (even if it's actually only won just one of them). … What's even more impressive about Virginia Tech keeping some games close here lately is that it hasn't had an offensive efficiency over 96 since January 22 (which was also the only time in ACC play they've been over 100, too - against Wake Forest in a loss).
NARRATIVES
Virginia Tech Win: 
Virginia Tech Loss: 
Maryland Win: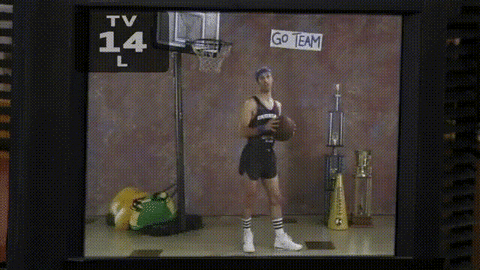 Maryland Loss: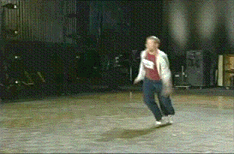 PREDICTION
Maryland, 67-58. Avoid watching.
FLORIDA STATE (17-11, 8-8 ACC) AT BOSTON COLLEGE (8-21, 4-12 ACC)
Time: 9:00 p.m.
TV: ESPNU/WatchESPN
THE SKINNY
To be honest with you, I had forgotten about this game. And I hope Florida State hasn't done the same thing. I assumed that Florida State had one game left (against Syracuse) and for all intents and purposes, that's probably true. From an NCAA perspective, it is. But lose this game and the Syracuse game becomes meaningless, obviously. Florida State has certainly proven its mettle on the road with that win at Pittsburgh, and the Seminoles are arguably playing their best basketball since December right now, but this is the type of game that could be tricky.
Boston College is going to be hungry - no, starving - for its first two-game win streak since before Thanksgiving (I kid - kind of), and the Eagles can make shots now. So Florida State is going to have to make shots. I realize this is kind of next-level analysis. And avoid unforced turnovers, which will be huge. Florida State has had just two games where it turned the ball over more than 20% of the time in its last five, and that's going to be huge. Because Boston College doesn't force many. Don't get all derpy, play good defense and you should be good, Seminoles. Should.
NAMES TO KNOW
Lonnie Jackson. Is Boston College going to win a game where Jackson is in single digits? Maybe, but it would be a heck of a lot easier if he scored in double digits, which he's done in three of Boston College's four ACC wins. His 12 points against Wake on 4-of-7 shooting (2-of-5 from three) were his most since February 5 against Virginia (when he hit four threes). And he hit two two-pointers as well, which were his most since February 1 and tied for his most in a game this year. But he did it in just 20 minutes, while it took him 27 to score 12 at Virginia (on February 5) and 35 to score 15 at Notre Dame (on February 1). Remember how Boston College has to make shots? Jackson, shooting over 40% from three, is certainly capable, and he's going to have to make some tonight.
Devon Bookert. Is it a fluke or a one-game wonder? Hard to say, but the sophomore point guard got a shot of much-needed confidence with his 16 points against Georgia Tech, making all four of his three-point attempts and al four of his free throws and adding three assists and no turnovers. It was his best game since Miami, when he had 17 points, five assists and no turnovers in a loss. He started out the season promisingly with four straight double-digit scoring games, and he started out ACC play similarly with six double-figure games in FSU's first seven. But he's had three since, and he's been a bit turnover-prone at times. His progression will be huge for the Seminoles going into next season when Ian Miller is gone, and the more guys FSU have that are confident and can score, the better. 
STATS ARE FOR LOSERS
Somehow, Boston College managed to beat Wake Forest in spite of allowing the Deacs to shoot 53.5% eFG% AND post a free-throw rate of 74.4, the highest Boston College has allowed this year. Probably because Boston College had a free-throw rate of 84.0 and rebounded 40.6% (!!!!) of its missed shots. … Boston College is now 7-6 in games between 60-67 possessions, 0-7 in games above 67 possessions and 1-8 in games below 60 possessions. … For all of FSU's struggles in ACC play at times, the Seminoles have never fallen below 41 in Ken Pom's rankings since ACC play began and never above 15. This is after starting the year at 105, which is pretty remarkable. … After allowing three of four opponents to have an eFG% of 50% or better from February 1-10, Florida State has now held three of its last four opponents to 44.4% eFG% or worse - the lone exception was North Carolina (53.9%).
NARRATIVES
Florida State Win: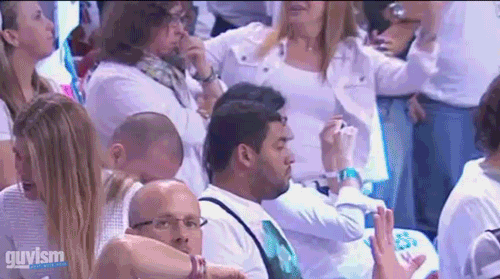 Florida State Loss: Now you've made Yoda sad. And me.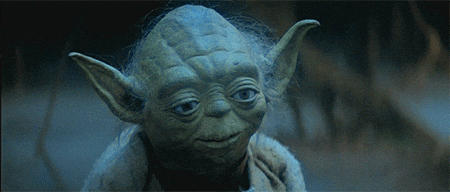 Boston College Win: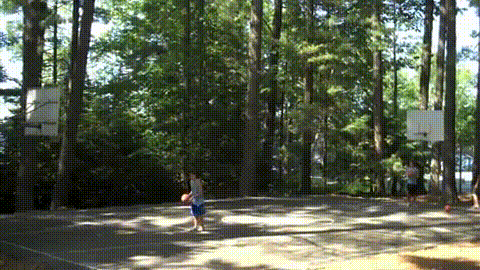 Boston College Loss: Can't explain it….but this feels appropriate.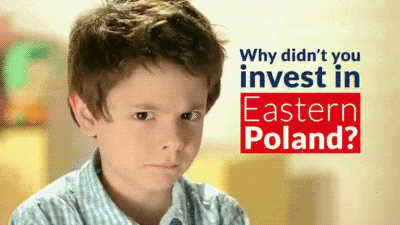 PREDICTION
Florida State, 79-72. Don't screw it up, FSU.
Last week: 10-4 (10-4 ACC)
Overall: 101-33 (92-29 ACC)