Tuesday, January 14, 2014 9:40am
NO. 22 PITTSBURGH (15-1, 3-0 ACC) AT GEORGIA TECH (10-6, 1-2 ACC)
Time: 9:00 p.m.
TV: ESPNU/WatchESPN
THE SKINNY
Pittsburgh's offense is clicking, but Georgia Tech can really defend. Unfortunately, that sometimes extends to self-checking its own offense, but hey. You say tomato, I say turnover. Anyway, a game like this will probably come down to rebounding. Pitt is 13th nationally in offensive rebounding (39.1%) and 33rd in defensive rebounding, allowing opponents to get just 27.8% of their misses. Georgia Tech is capable of hitting the offensive glass, though it's 103rd in that area - the Yellow Jackets have to make sure Pitt doesn't get second and third looks. Georgia Tech's been good at that most of this season, allowing just 27.1% on the offensive glass to opponents, and needs to make sure it stays that way. Georgia Tech absolutely has to finish out defensive possessions to have a chance.
NAMES TO KNOW
Trae Golden. When he's good, he's really good. Georgia Tech's senior transfer guard was really good against Notre Dame, scoring 20 points on 8-of-11 shooting. To call him streaky might be a bit of an understatement - he scored eight points against Vanderbilt, 24 against Charlotte, 10 against Maryland, eight against Duke and then 20 against Notre Dame - but considering how offensively-challenged Georgia Tech has a tendency to be, they need a guard who's unafraid to attack the basket and/or shoot 3s. And hey, sometimes he makes them! Georgia Tech is 4-3 in the last seven games - Golden is 0-of-11 from three in those losses and 9-17 in the wins. Oh, and Georgia Tech is 6-0 this season when he scores 15 or more. Just saying.
Whoever gets Durand Johnson's minutes. A sophomore, Johnson was Pitt's sixth man, a spark of energy offensively who was the fourth-leading scorer on the team and played about half of Pitt's minutes. Now, he's out for the season with a torn ACL, and it's not like Pitt has a ton of offensive talent beyond Lamar Patterson and Talib Zanna. Per Ken Pomeroy, Pitt's most frequently-used lineups included Johnson at both small forward and power forward. Johnson has come in for Patterson at the three-spot some, but he's usually at the four along with Michael Young (the starter) and Jamel Artis. Chris Jones, a freshman wing, is another option to see some time. Of course, those three combined have 43 points in the last five games while Johnson himself had 40. And Johnson has 22 of Pitt's made 3s; only Patterson (31) has more.
STATS ARE FOR LOSERS
Georgia Tech has been as high as 46 in the Ken Pom rankings (after starting 3-0) and as low as…well, as low as where they are right now (123). That's right - proof that Pomeroy's rankings have nothing to do with results, the Yellow Jackets dropped seven spots from 116 to 123 after beating Notre Dame. … Speaking of that game, it didn't hurt that Georgia Tech's turnover percentage (15.6%) was its lowest since December 3. … Pitt might be rolling right along here, but if there's cause for concern at all, it's that the Panthers had their second-worst defensive performance of the year against Wake, allowing a 104.5 offensive efficiency. … Wake also had the second-highest free-throw rate of any Pitt opponent this season.
NARRATIVES
Pittsburgh Win: Listen, Pitt, we like you and everything, but this whole "new ACC teams beating up on the old ones" thing is starting to get a little old.
Pittsburgh Loss: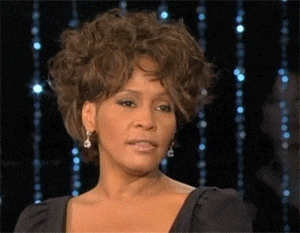 Georgia Tech Win: 
Georgia Tech Loss: 
PREDICTION
Pittsburgh, 73-64. Our new Big East overlords, guys. We'd better get used to it.
Last Week:
8-6 (8-6 ACC)
Overall:
22-13 (14-9 ACC)